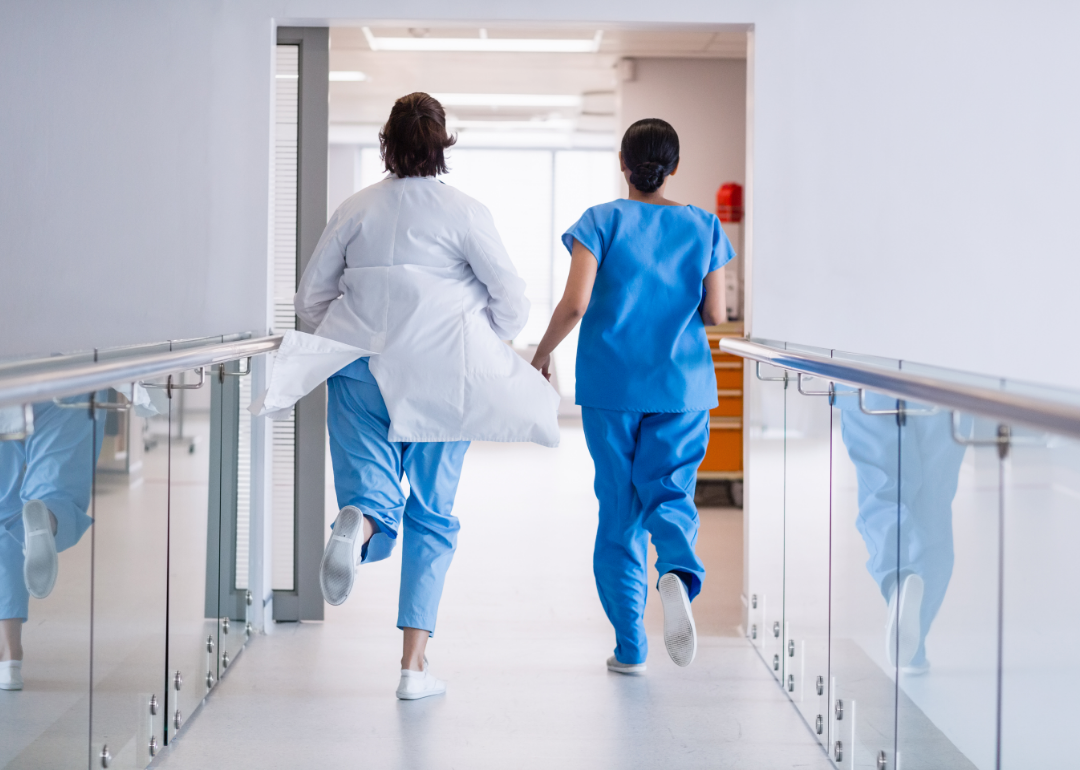 Highest-paying states for nurses
Highest-paying states for nurses
If you look up the meaning of a nurse in the dictionary, you will find, "a licensed health-care professional who practices independently or is supervised by a physician, surgeon, or dentist and who is skilled in promoting and maintaining health." Who would ever imagine that in 2020 it would mean combating a novel coronavirus, putting oneself at extremely-increased risk, and donning protective gear during a pandemic?
Stacker used 2019 data from the U.S. Bureau of Labor Statistics to rank which states are the highest-paying for registered nurses. The states are ranked by median annual salary and ties are broken by the average annual salary. According to the BLS, there are 2,982,280 nurses employed nationally, who make an average salary of $77,460 and a median of $73,300. COVID-19 statistics come from The COVID Tracking Project, which publishes up-to-date testing data (latest data and data release date: May 22, 2020). All of the information, updated daily by 5 p.m. ET, comes from state, district, and territory public health authorities, official press releases, trusted news reporting, and (infrequently) tweets or Facebook posts from state public health authorities or governors.
We also scanned local news stories to see what each state's nurses are currently experiencing. There are stories of nurses on the frontlines, students graduating early to join the workforce, nurses crossing state lines to pitch in, and some galvanizing to help out in their communities. Then there are nurses who are being furloughed, laid off, or forced to work in unsafe situations.
Nurses were recently honored during National Nurses Week, but after clicking through our slideshow, you will see that they, and all the frontline workers, should be celebrated every day.
You may also like: Biggest recipients of federal funds in every state