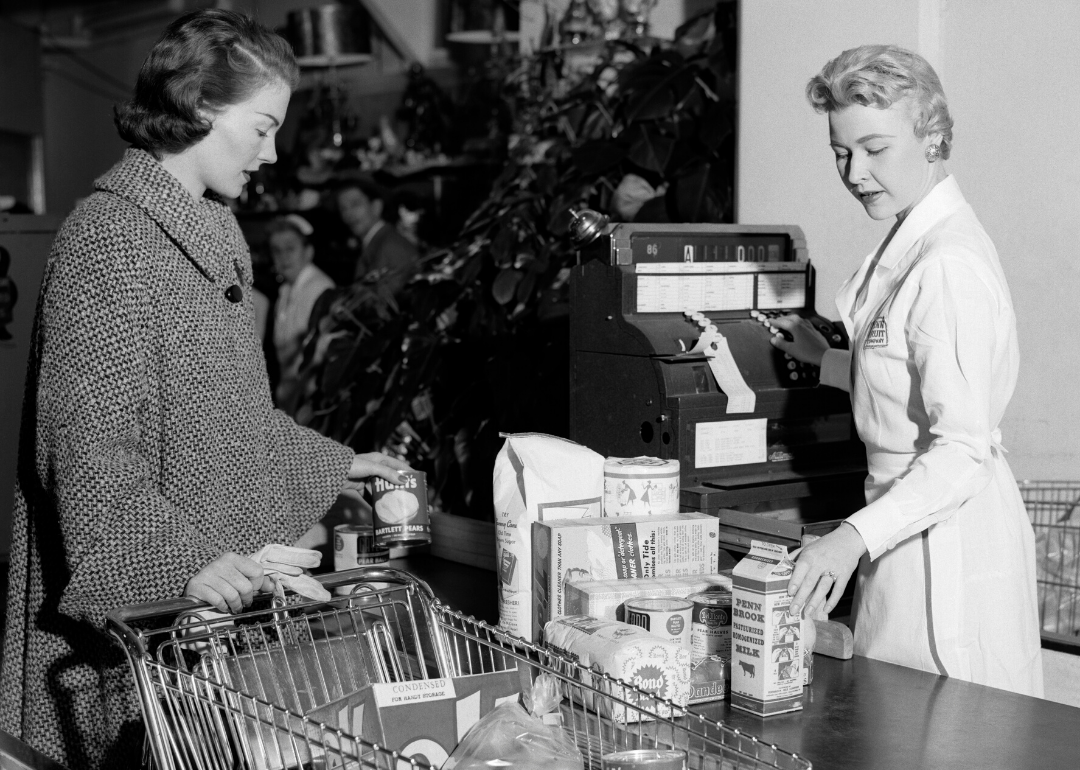 History of the supermarket industry in America
H. Armstrong Roberts/ClassicStock // Getty Images
History of the supermarket industry in America
The 1930 opening of the first King Kullen supermarket marked the start of redefining what a grocery market experience could be. Instead of the usual offering of dry good groceries, King Kullen offered the convenience of thousands of products, not only in one location but under one roof. For the first time, a grocery store offered a bakery department with fresh-baked bread, a meat department with an on-staff butcher, and an expansive produce department—all available for purchase through one checkout line.
While this may not seem extraordinary by today's standards, this was the first of many supermarkets that offered such a variety of products in one store. Since then, we've developed a number of conveniences and technologies that have evolved the supermarket past its bare-bones structure. The invention of the shopping cart came shortly after in 1937 and was vital to efficient and profitable shopping within this supersized grocery landscape. In 1974 the price scanner, a technology that would significantly cut down the wait times in checkout lines to this day, was first installed. Most recently in 2020, Amazon opened its first cashier-less Amazon Go grocery store in Seattle, Washington, taking its completely staff-less convenience store model and applying it to the supermarket scale.
The history of the supermarket is in many ways a reflection of the history of America in the 20th and 21st centuries. Through World War II, the Great Depression and Recession, and climate change, companies have had to adapt the ways they market to consumers and meet their needs. Starting from a variety of neighborhood specialty shops, evolving into chain stores, and then eventually into massive one-stop chain supercenters, grocery stores have become a neverending point of innovation. Stacker compiled a list of 30 important moments in the history of the supermarket industry in America from news, industry data, and government reports. See how America's supermarket industry has evolved over time.