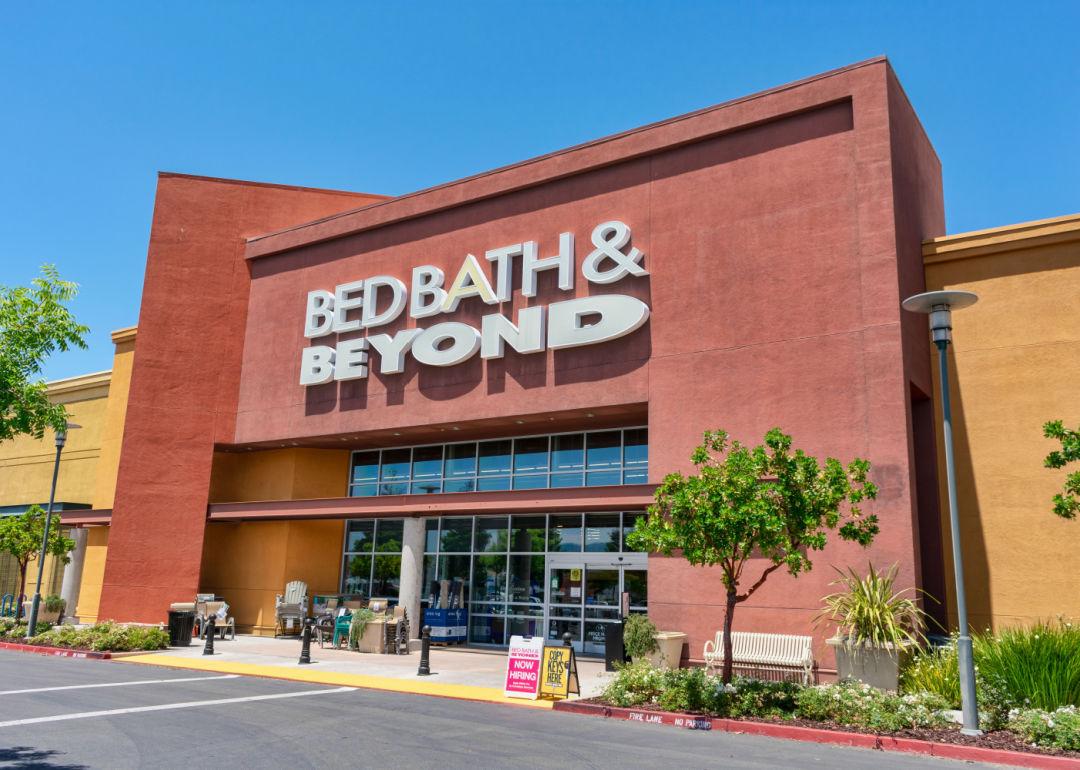 Stacker Connect
How the fall of Bed Bath & Beyond—and its 20% off coupon—is impacting the retail industry
Michael Vi // Shutterstock
How the fall of Bed Bath & Beyond—and its 20% coupon—is impacting the retail industry
Customers of Bed Bath & Beyond have been accustomed to using the popular 20% off any single item coupons the retailer has mailed out for years. With the retailer filing for bankruptcy and ending the use of the coupon, customers could be searching for new places to shop.
Two retailers are accepting the 20% off coupons in a potential marketing move that could help their own struggling stock prices.
What Happened: Bed Bath & Beyond filed for bankruptcy protection in late April as the company has seen its shares fall over 90% in the last year and the company struggled with liquidity.
The company has locations of Bed Bath & Beyond and BuyBuy Baby stores open during its wind-down process, but will no longer allow customers the ability to use its famous 20% off coupons, according to Retail Dive.
Bed Bath & Beyond Chief Financial Officer Holly Etlin credited the success of the coupon in court documents recently, saying they were "one of the greatest retail coupons of all time." Etlin said the coupons helped the company's "financial success" and a decision to lower the prioritization of the coupons may have led to struggling sales.
Benzinga examined how several retailers could gain from the bankruptcy and closing of Bed Bath & Beyond, including two retailers capitalizing on the famous 20% off coupons.
The Container Store Group announced it would offer a 20% discount on any single item in its stores for customers who present "a competitor's blue coupon," choosing not to name its rival retailer. The offer is good through May 31 and was part of an announcement of a new collection aimed at college students by the retailer.
A tweet from The Container Store also highlighted the promotion and responded to people that even expired 20% off coupons would be accepted.
"Don't toss those coupons just yet! We will accept any competitor's blue coupon for a limited time. We're here for you. Welcome to the organization," the company tweeted.
Big Lots Inc. announced it will honor the 20% off coupons from Bed Bath & Beyond, sharing the news in a press release.
"At Big Lots, our mission is to help people live big and save lots, which means we're always thinking of ways to step up and deliver even more value to consumers," Big Lots CEO Bruce Thorn said. "For anyone who has missed their last opportunity to redeem one of these coupons, Big Lots is opening our doors to help you save on your entire purchase."
The Big Lots offer expired May 7, but allowed customers the chance to get 20% off their entire purchase of $50 or more.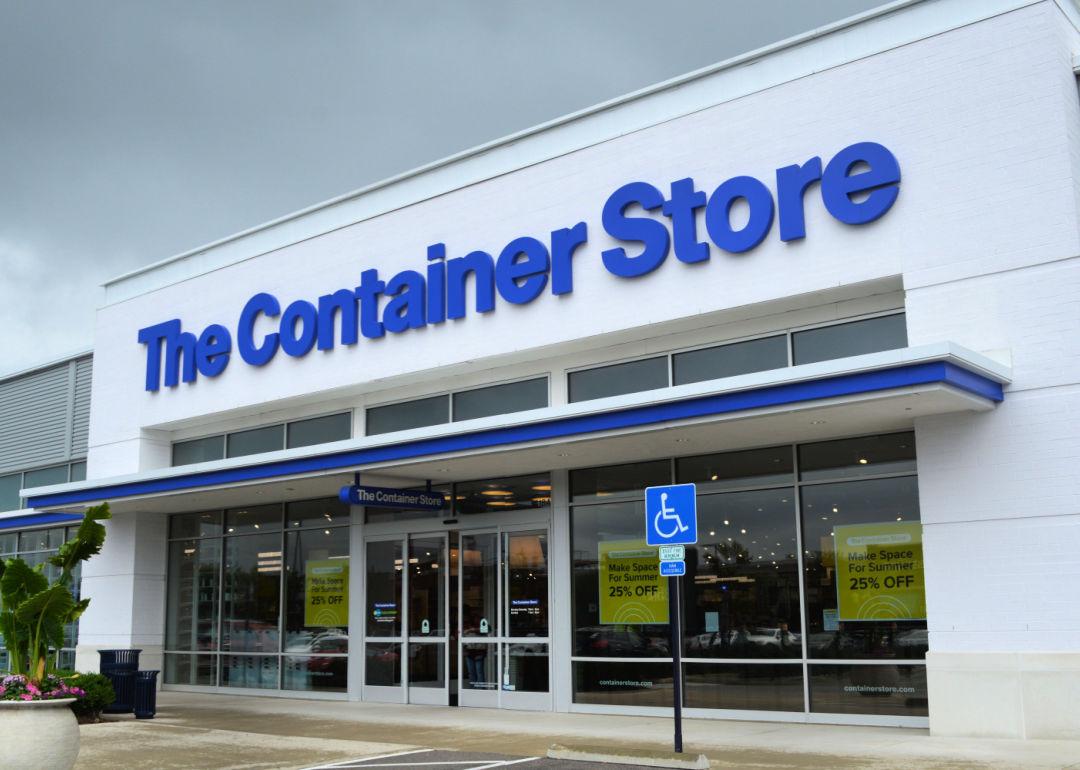 1 / 1
Eric Glenn // Shutterstock
Why It's Important
The marketing strategy could be important for The Container Store and Big Lots as they fight to gain prior customers of Bed Bath & Beyond looking for new places to shop.
Both The Container Store and Big Lots have also seen their shares hit 52-week lows as investors worry about which specialty retailers could be next to face liquidity concerns after Bed Bath & Beyond and others have struggled.
The drop in The Container Store's share price comes as peer Tupperware Brands Corporation, once an American staple, has seen shares fall over 93% in the last year.
The Container Store benefited from a marketing push in 2020 related to a show on streaming giant Netflix Inc that featured its products. Episodes of "Get Organized With The Home Edit," based on an extreme organization book, saw celebrities have their homes organized by experts using products from The Container Store.
Oppenheimer analyst Brian Nagel pointed to Williams-Sonoma Inc., Lovesac Co., and Wayfair Inc. as retailers that could benefit from the downfall of Bed Bath & Beyond.
The analyst also sees an opportunity for retailer Five Below Inc. to have an opportunity to gain some key real estate as it grows its unit count and looks for key anchor locations in strip malls.
Bank of America analyst Curtis Nagle highlighted large retailers like Walmart Inc., Amazon.com Inc. and Target Corp. as the companies benefitting from the wind-down of Bed Bath & Beyond.
Nagle also highlighted Wayfair, Overstock.com Inc. and Williams-Sonoma Inc. as some of the smaller retailers that could benefit.
Hoping to defy investor and analyst expectations, The Container Store and Big Lots aim to capitalize on Bed Bath & Beyond's decline, potentially leading to long-lasting customer loyalty and improved quarterly sales. With the potential of raising their share prices, these companies strive to demonstrate their ability to benefit from the downfall of a major competitor.
This story was produced by Benzinga and reviewed and distributed by Stacker Media.