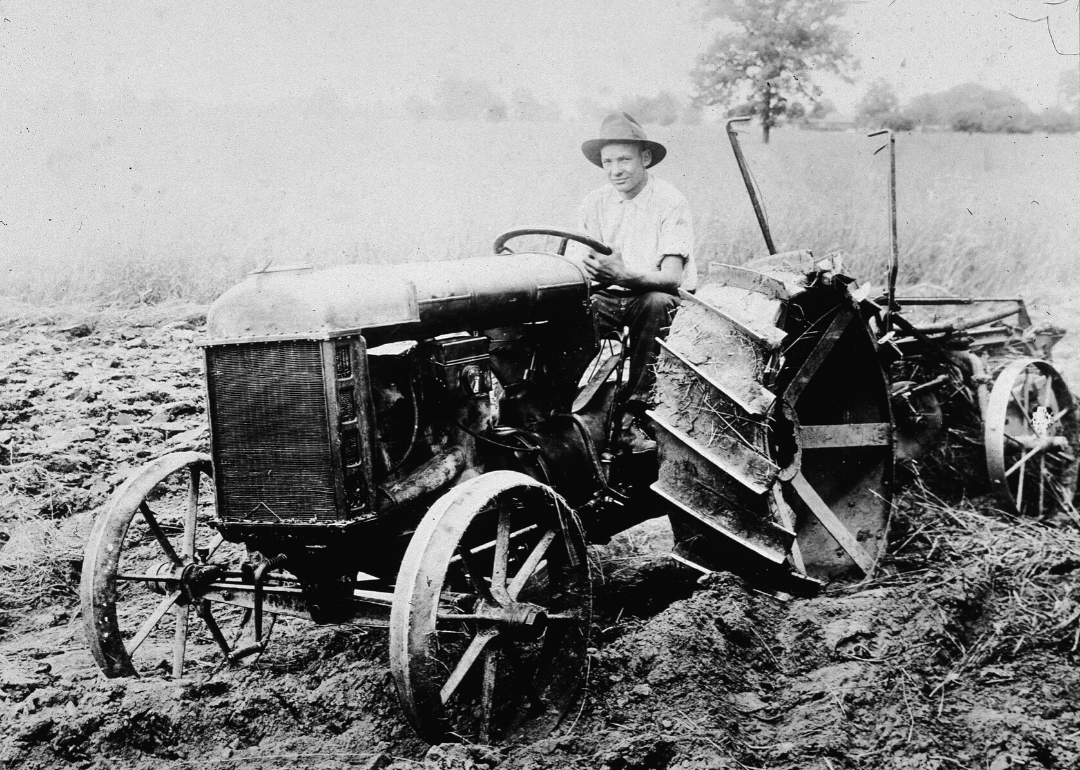 How farming has changed in every state the last 100 years
Hulton Archive // Getty Images
How farming has changed in every state the last 100 years
Over the past century, American farming has changed dramatically. Crops with long histories like tobacco are still prevalent throughout the South, while many farmers across the country are now exploring the possibility of a thriving hemp market. Every state has a rich farming history, from the tomatoes made in New Jersey, to the sheep used for wool production in Wyoming. Currently, some farms are looking to new technology to maintain their blue-collar livelihood, while others have decided to shut down shop, unable to keep up with fluctuating markets, export worries, and other daily concerns of America's farmers. Those aspects and more are detailed in Stacker's dive into how American farming over the past 100 years.
Stacker compiled a list comparing agriculture in each state over the last 100 years using data from the 1920 Agriculture Census, and most recent data as of Feb. 28, 2020, from the 2019 Census State Agriculture Summaries. The 1920 Census figures were released in 1922, and even include some data for areas of the U.S. that weren't even technically states yet, like Alaska and Hawaii (where bees were widely harvested to make honey and waxes).
While American farming has certainly expanded and increased its value since 1920, there were almost three times as many farms 100 years ago than there are today—in 1920 there were 6.5 million farms, while 2020 estimates come in at two million. Within each slide, we discuss the essence of a state's agricultural economy then and now, significant changes in crops, legislation, and industry size, and other tidbits like where some of the earliest immigrant farmers arrived from. From Austrians in Delaware to Japanese farmers in Oregon, agricultural workers from around the world helped shape modern American farming. Click through to find out your state's farming past, present, and future.
You may also like: Comparing each state's GDP to countries around the world