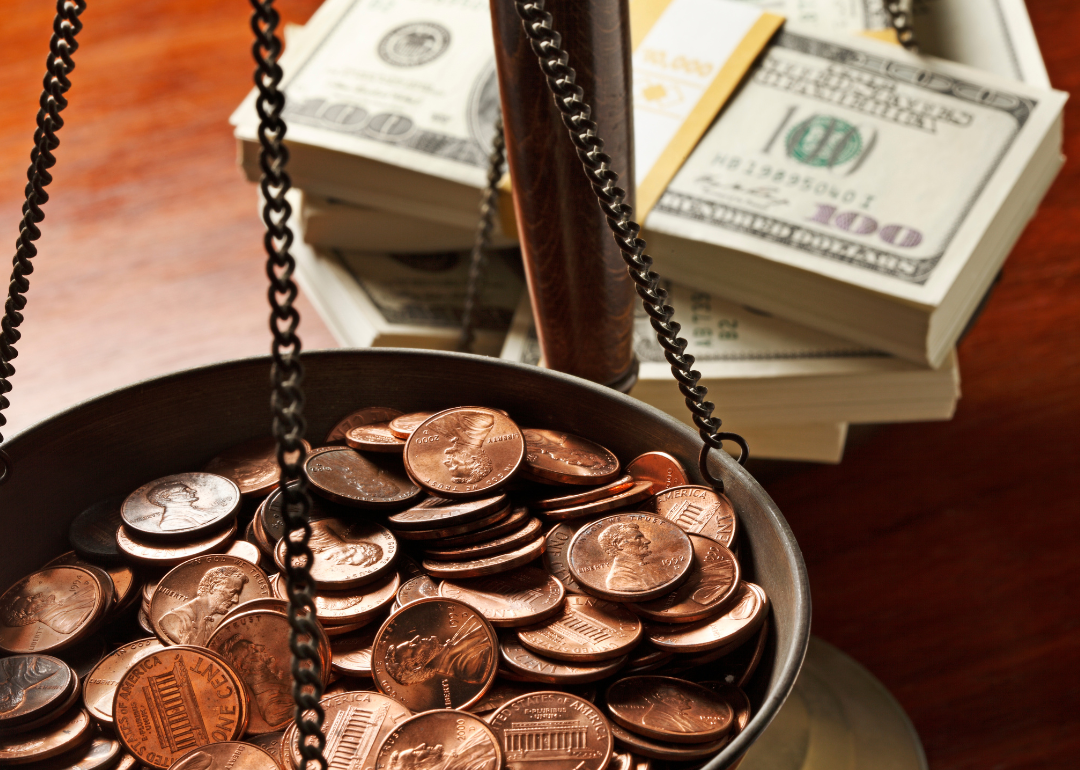 How severe is income inequality in your state?
How severe is income inequality in your state?
Income inequality has risen across the country since the 1970s, with the largest difference seen in dense cities and counties. In 2017, 82% of the wealth generated went to the richest 1% of the global population. The 3.7 billion poorest people saw no growth. In the United States, it takes a CEO a little more than one workday to earn what the average employee makes in a year.
Income inequality varies globally, but it also differs among states. Using data from the U.S. Census American Community Survey collected between 2011 and 2016, Stacker compiled a list ranking each state—along with Washington D.C. and Puerto Rico—to show where income inequality was least and greatest. The survey uses the Gini Index, a statistical measure of income inequality that uses an index value from 0 to 1, where 0 indicates perfect equality (all households receive an equal share of income) and 1 indicates perfect inequality (only one person or group gets all wealth).
Click through to see how each state compares.
ALSO: Find out which states have the most progressive and regressive tax plans.