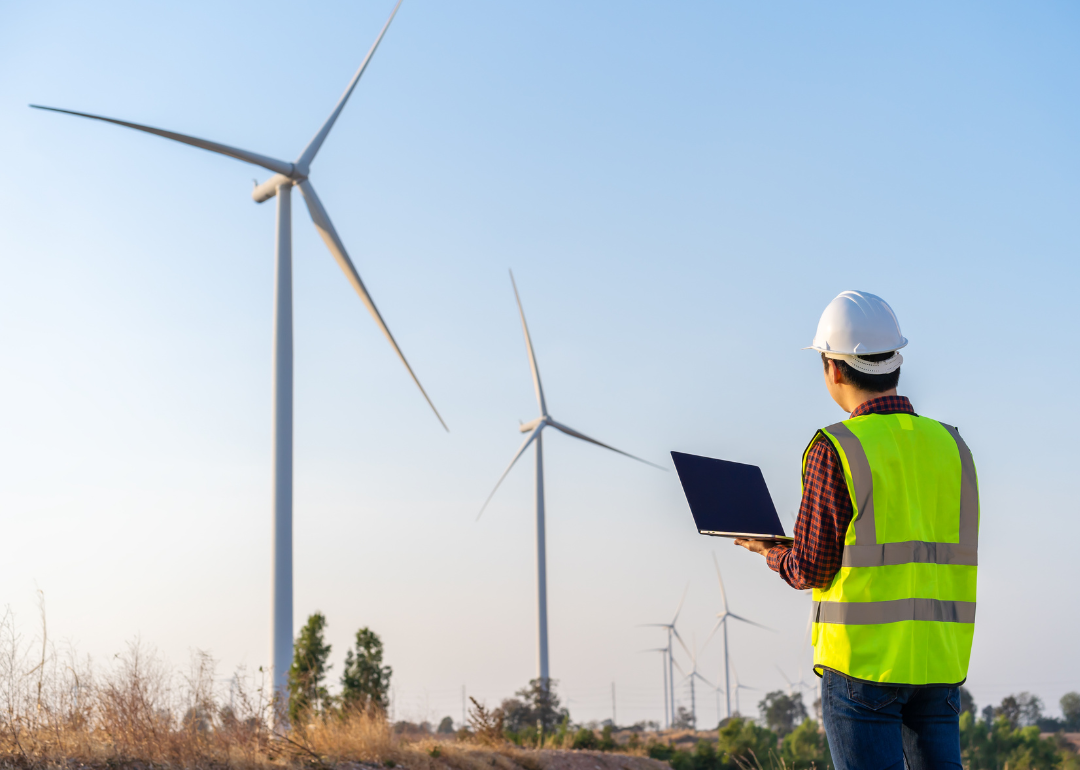 Jobs projected to grow the most in the next decade
Ball Lunla // Shutterstock
Jobs projected to grow the most in the next decade
With the pace of work speeding up, and demands on workers and companies ever-changing, it's no secret the jobs of the future will be quite different from today's jobs, much less the jobs of the past. Although technology has been a significant factor in changing many workplaces in the United States, the tech industry is slated to grow slower than some other key industries.
Stacker compiled a list of 30 jobs expected to grow the most by 2031, using Bureau of Labor Statistics Employment Projections data current as of Sept. 8, 2022. Jobs are ranked by the percentage difference between actual 2021 employment figures and projected employment figures for 2031. Ties are broken by a field's number of overall projected jobs in 2031.
The health care sector is expected to experience a boom in the next decade. In fact, the top three fastest-growing industries—specialty hospitals, home health care services, and health care practitioner offices—all fall under its umbrella. Other industries that made the top 10 for the next decade include power communication line construction, electronic shopping, and financial investment.
It's also worth noting that many of the jobs on this list virtually disappeared during the pandemic—jobs like ushers, lobby attendants, and ticket takers—so their expected growth may be due less to new opportunities by 2031 than the fact that there were so few of those jobs in 2021.
By 2030, experts also predict job seekers will need a whole new host of skills to impress their potential employers. Future skills include digital literacy, emotional and social intelligence, computational thinking, and cognitive flexibility. Taken together, these traits could signal both that top job applicants must be willing to adapt to a rapidly changing environment and that human value—like a warm bedside manner—can't simply be replaced by automation.