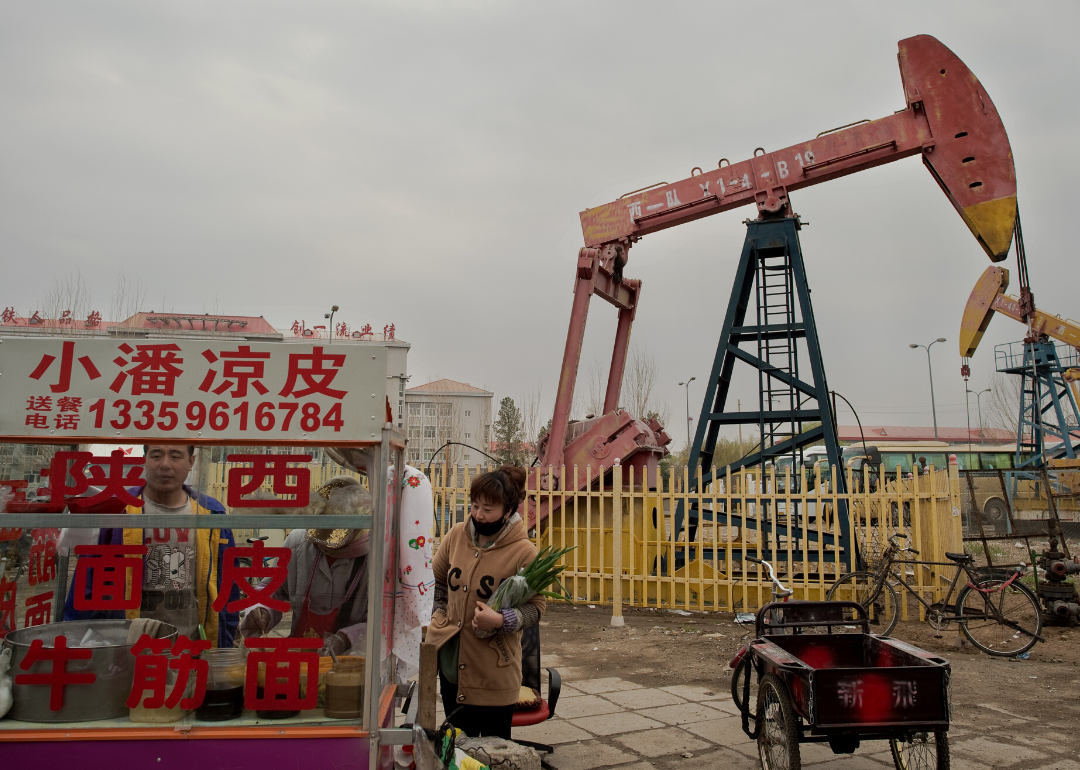 Largest oil fields in the world
NICOLAS ASFOURI/AFP // Getty Images
Largest oil fields in the world
Growing climate concerns and commitments to clean energy have done little to curb worldwide oil demand, which in the third quarter of 2019 increased by 1.1 million barrels per day. Experts expect peak oil usage in 2036, with 70% of daily oil usage in the U.S. going toward transportation alone.
To find out where the most oil is being produced globally, Stacker used a variety of sources to create a gallery of the 20 largest oil fields in the world, ranked by oil reserves both past and future. Many of the supergiant fields in our list have found renewed life thanks to technological advances and upgrades that allow for increased extraction. One example is a Russian oil field called Samotlor that once used flooding to push oil closer to the surface—a practice that required 95 barrels of water for every five barrels of oil. Today, that field uses hydrodynamic approaches including hydraulic fracturing and horizontal drilling: maneuvers that have slowed the production decline to just 1%.
The United States is the largest producer and consumer of oil in the world, posting a pair of fields in the top 20 that help contribute to the country's accounting for 18% of the world's production.
Although Iran has a combined oil reserve of 158.4 million barrels, sanctions placed on the country by the United States have forced crude oil exports down by more than 80%. The Iranian government in November 2019 announced the discovery of a new 53-billion-barrel field that would be the country's second-largest.
Not surprisingly, ExxonMobil, BP, and Chevron are spread throughout a number of the fields, while the largest field is owned and operated by the world's most profitable company, which claimed profits of $111 billion in 2018.
Keep reading to see the 20 largest oil fields in the world, from the deserts of the Middle East to the frozen tundras of Alaska and Siberia.