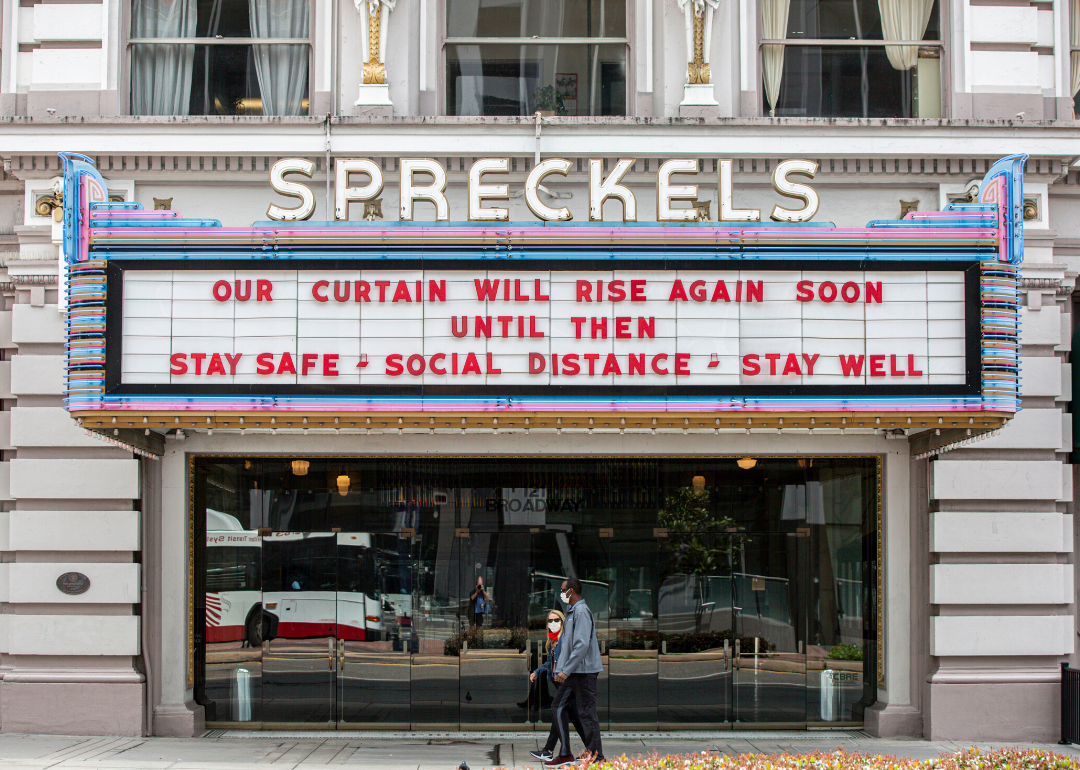 Metros where small businesses have been most impacted by COVID-19
Daniel Knighton // Getty Images
Metros where small businesses have been most impacted by the coronavirus
More than nine out of 10 small businesses have suffered a negative impact from the COVID-19 pandemic, according to research by the National Federation of Independent Business. Under stay-at-home orders, half predicted they could survive no longer than two months. Small businesses tend to operate on razor-thin margins, with a need for regular cash flow and lack of financial cushioning. According to a March 25–April 6 survey by Main Street America, of the nation's 30 million or so small businesses, 3.5 million were at risk of closing for good in the subsequent two months.
Many small businesses have proven to be agile, moving to online sales, curbside deliveries, or switching production to something new altogether. But experts and data indicate even the most flexible companies will be unlikely to compensate for lost in-person and brick-and-mortar operations. To make matters worse, demand by consumers has fallen off dramatically due to job losses and uncertainty.
While many businesses may be eager to reopen, they might find a disappointing reception. A survey by the Washington Post and University of Maryland found three-quarters of Amercans felt uncomfortable about eating out at a restaurant, and two-thirds were uncomfortable about shopping in a retail clothing store.
Losses in small businesses have been deepest in retail, hospitality, food services, personal services, arts and entertainment. Among restaurants in Washington D.C., despite their efforts to survive on pickup and delivery orders, sales are down about 80% as of early April. That means they are making $1 for every $5 they made a year ago.
Stacker compiled a list of how small businesses have been impacted by coronavirus from Homebase. It ranked 50 metro areas by the number of local businesses that were closed on April 29 compared with the median for that day of the week for the period from Jan. 4–31, 2020. Ties are broken by the change in hourly employees working.
You may also like: Former jobs of the CEOs of the largest 50 public companies