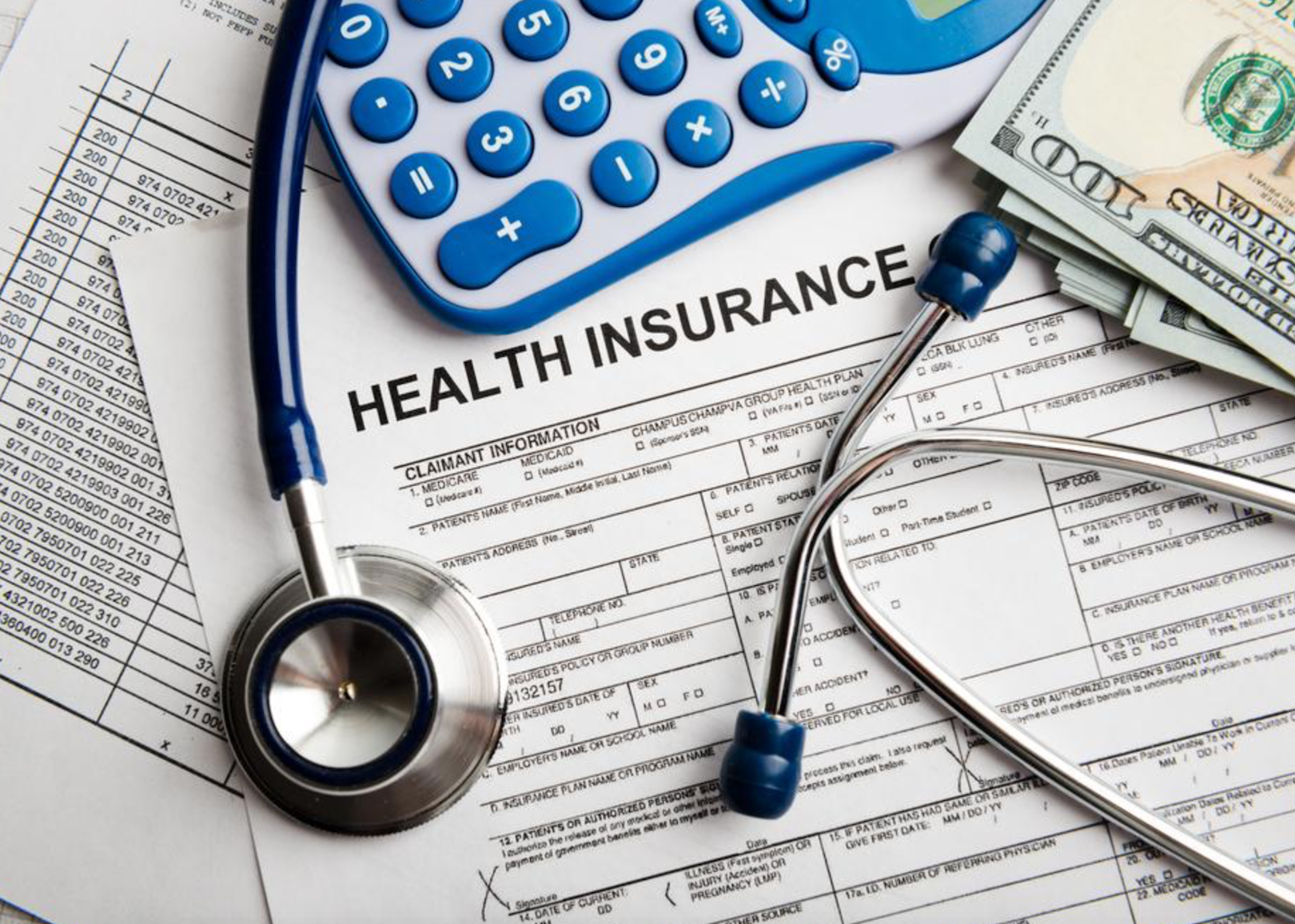 Most and least insured states in America
Valeri Potapova // Shutterstock
Most and least insured states in America
When the Affordable Care Act—also called the ACA or ObamaCare—was passed in 2009, its primary goal was to increase health insurance access and coverage for more Americans. The ACA aimed to achieve this by expanding Medicaid coverage to more low-income people, subsidizing private health insurance, and instituting a mandate requiring individuals to have some form of health insurance coverage or face a tax penalty.
The partisan fight that followed became more than an ideological debate over how health care should be covered. The Republican effort to repeal the ACA in 2017 hit roadblocks after estimates from the Congressional Budget Office showed doing so would cause millions to lose their health coverage. The Commonwealth Fund ACA Tracking Survey found that other efforts to restrict the ACA since 2016, including the repeal of the tax penalty for those who don't have insurance coverage, have led to an increase in the number of uninsured Americans,  
Some states have made efforts to protect residents' coverage. Others have brought lawsuits aimed at repealing the law entirely that are supported by the Trump administration. Even before these legal fights, 17 states have chosen not to accept federal funds that would have expanded Medicaid coverage to more uninsured low-income Americans.  
These different approaches to health care have led to varied rates of insurance coverage across the country. Stacker has ranked all 50 states with the most and least number of insured individuals using WalletHub data based on 2017 U.S. Census Bureau findings. Comparing the number of those insured in 2010 versus those in 2017 gave us established differences in insurance access. Stacker also compared insurance rates along racial and ethnic lines, for children (ages 0–17) and adults (ages 18 and older), and for those of low-income (making $50,000 per year or less) and high income (making $100,000 per year or more).
Find out where your state ranks on the people it insures—and whether it scores first in terms of health care coverage.
You may also like: Top 100 reasons for emergency room visits
#50. Texas
- 2017 adults' uninsured rate: 19.86% (#50)
- 2017 children's uninsured rate: 10.7% (#50)
- 2017 blacks' uninsured rate: 15% (#47)
- 2017 hispanics' uninsured rate: 26.9% (#44)
- 2017 whites' uninsured rate: 9.8% (#47)
- 2017 low-income households' uninsured rate: 25.17% (#50)
- 2017 high-income households' uninsured rate: 8% (#49)
- Change in uninsured rate between 2010 & 2017: -6.41%
#49. Oklahoma
- 2017 adults' uninsured rate: 16.35% (#49)
- 2017 children's uninsured rate: 8.1% (#47)
- 2017 blacks' uninsured rate: 13.9% (#45)
- 2017 hispanics' uninsured rate: 24.7% (#40)
- 2017 whites' uninsured rate: 10.5% (#50)
- 2017 low-income households' uninsured rate: 19.72% (#48)
- 2017 high-income households' uninsured rate: 7% (#47)
- Change in uninsured rate between 2010 & 2017: -4.7%
#48. Alaska
- 2017 adults' uninsured rate: 15.15% (#47)
- 2017 children's uninsured rate: 9.6% (#49)
- 2017 blacks' uninsured rate: 12.2% (#38)
- 2017 hispanics' uninsured rate: 13.4% (#14)
- 2017 whites' uninsured rate: 9.6% (#45)
- 2017 low-income households' uninsured rate: 18.49% (#47)
- 2017 high-income households' uninsured rate: 10.5% (#50)
- Change in uninsured rate between 2010 & 2017: -6.2%
#47. Georgia
- 2017 adults' uninsured rate: 15.53% (#48)
- 2017 children's uninsured rate: 7.5% (#43)
- 2017 blacks' uninsured rate: 13.6% (#43)
- 2017 hispanics' uninsured rate: 33% (#50)
- 2017 whites' uninsured rate: 9.7% (#46)
- 2017 low-income households' uninsured rate: 20.33% (#49)
- 2017 high-income households' uninsured rate: 5.6% (#43)
- Change in uninsured rate between 2010 & 2017: -6.27%
#46. Florida
- 2017 adults' uninsured rate: 14.49% (#45)
- 2017 children's uninsured rate: 7.3% (#41)
- 2017 blacks' uninsured rate: 15.3% (#48)
- 2017 hispanics' uninsured rate: 19.3% (#30)
- 2017 whites' uninsured rate: 9.4% (#44)
- 2017 low-income households' uninsured rate: 17.31% (#45)
- 2017 high-income households' uninsured rate: 6.7% (#46)
- Change in uninsured rate between 2010 & 2017: -8.32%
#45. Wyoming
- 2017 adults' uninsured rate: 13.19% (#44)
- 2017 children's uninsured rate: 9.5% (#48)
- 2017 blacks' uninsured rate: 22.6% (#50)
- 2017 hispanics' uninsured rate: 25.2% (#41)
- 2017 whites' uninsured rate: 10.3% (#49)
- 2017 low-income households' uninsured rate: 18.08% (#46)
- 2017 high-income households' uninsured rate: 6.6% (#45)
- Change in uninsured rate between 2010 & 2017: -2.67%
#44. Mississippi
- 2017 adults' uninsured rate: 14.59% (#46)
- 2017 children's uninsured rate: 4.8% (#29)
- 2017 blacks' uninsured rate: 13.7% (#44)
- 2017 hispanics' uninsured rate: 29.6% (#46)
- 2017 whites' uninsured rate: 10% (#48)
- 2017 low-income households' uninsured rate: 16.43% (#42)
- 2017 high-income households' uninsured rate: 4.5% (#35)
- Change in uninsured rate between 2010 & 2017: -6.15%
#43. Nevada
- 2017 adults' uninsured rate: 12.26% (#40)
- 2017 children's uninsured rate: 8% (#46)
- 2017 blacks' uninsured rate: 9.9% (#29)
- 2017 hispanics' uninsured rate: 19.5% (#31)
- 2017 whites' uninsured rate: 7.1% (#35)
- 2017 low-income households' uninsured rate: 15.83% (#40)
- 2017 high-income households' uninsured rate: 7.1% (#48)
- Change in uninsured rate between 2010 & 2017: -11.39%
#42. South Carolina
- 2017 adults' uninsured rate: 12.81% (#43)
- 2017 children's uninsured rate: 5.1% (#32)
- 2017 blacks' uninsured rate: 12.3% (#39)
- 2017 hispanics' uninsured rate: 30.1% (#48)
- 2017 whites' uninsured rate: 8.7% (#43)
- 2017 low-income households' uninsured rate: 16.22% (#41)
- 2017 high-income households' uninsured rate: 4.7% (#37)
- Change in uninsured rate between 2010 & 2017: -6.54%
#41. North Carolina
- 2017 adults' uninsured rate: 12.56% (#42)
- 2017 children's uninsured rate: 4.8% (#29)
- 2017 blacks' uninsured rate: 11% (#34)
- 2017 hispanics' uninsured rate: 30.3% (#49)
- 2017 whites' uninsured rate: 7.8% (#38)
- 2017 low-income households' uninsured rate: 16.48% (#44)
- 2017 high-income households' uninsured rate: 4.1% (#32)
- Change in uninsured rate between 2010 & 2017: -6.09%
#40. Idaho
- 2017 adults' uninsured rate: 12.29% (#41)
- 2017 children's uninsured rate: 4.6% (#28)
- 2017 blacks' uninsured rate: 11.6% (#35)
- 2017 hispanics' uninsured rate: 21% (#35)
- 2017 whites' uninsured rate: 8.3% (#42)
- 2017 low-income households' uninsured rate: 13.12% (#30)
- 2017 high-income households' uninsured rate: 5.9% (#44)
- Change in uninsured rate between 2010 & 2017: -7.6%
#39. Arizona
- 2017 adults' uninsured rate: 10.85% (#37)
- 2017 children's uninsured rate: 7.7% (#45)
- 2017 blacks' uninsured rate: 8.7% (#25)
- 2017 hispanics' uninsured rate: 16.3% (#22)
- 2017 whites' uninsured rate: 6.2% (#30)
- 2017 low-income households' uninsured rate: 13.9% (#35)
- 2017 high-income households' uninsured rate: 5.1% (#42)
- Change in uninsured rate between 2010 & 2017: -6.82%
#38. Tennessee
- 2017 adults' uninsured rate: 11.14% (#38)
- 2017 children's uninsured rate: 4.4% (#24)
- 2017 blacks' uninsured rate: 10.3% (#30)
- 2017 hispanics' uninsured rate: 29.8% (#47)
- 2017 whites' uninsured rate: 7.9% (#39)
- 2017 low-income households' uninsured rate: 13.57% (#31)
- 2017 high-income households' uninsured rate: 4.6% (#36)
- Change in uninsured rate between 2010 & 2017: -4.84%
#37. Alabama
- 2017 adults' uninsured rate: 11.39% (#39)
- 2017 children's uninsured rate: 3.1% (#11)
- 2017 blacks' uninsured rate: 10.8% (#33)
- 2017 hispanics' uninsured rate: 26.5% (#43)
- 2017 whites' uninsured rate: 7.6% (#37)
- 2017 low-income households' uninsured rate: 14.29% (#36)
- 2017 high-income households' uninsured rate: 4% (#29)
- Change in uninsured rate between 2010 & 2017: -5.23%
#36. Utah
- 2017 adults' uninsured rate: 10.01% (#32)
- 2017 children's uninsured rate: 7.3% (#41)
- 2017 blacks' uninsured rate: 7.8% (#23)
- 2017 hispanics' uninsured rate: 25.8% (#42)
- 2017 whites' uninsured rate: 6.1% (#27)
- 2017 low-income households' uninsured rate: 16.46% (#43)
- 2017 high-income households' uninsured rate: 4.9% (#40)
- Change in uninsured rate between 2010 & 2017: -6.18%
#35. Missouri
- 2017 adults' uninsured rate: 10.45% (#35)
- 2017 children's uninsured rate: 5.1% (#32)
- 2017 blacks' uninsured rate: 13.1% (#41)
- 2017 hispanics' uninsured rate: 18.9% (#29)
- 2017 whites' uninsured rate: 7.9% (#39)
- 2017 low-income households' uninsured rate: 14.3% (#37)
- 2017 high-income households' uninsured rate: 3.4% (#21)
- Change in uninsured rate between 2010 & 2017: -4.02%
#34. New Mexico
- 2017 adults' uninsured rate: 10.48% (#36)
- 2017 children's uninsured rate: 5.1% (#32)
- 2017 blacks' uninsured rate: 2.2% (#2)
- 2017 hispanics' uninsured rate: 10.5% (#6)
- 2017 whites' uninsured rate: 5.1% (#19)
- 2017 low-income households' uninsured rate: 11.75% (#26)
- 2017 high-income households' uninsured rate: 4.8% (#38)
- Change in uninsured rate between 2010 & 2017: -10.5%
#33. South Dakota
- 2017 adults' uninsured rate: 10.12% (#33)
- 2017 children's uninsured rate: 6.2% (#39)
- 2017 blacks' uninsured rate: 11.8% (#37)
- 2017 hispanics' uninsured rate: 16.4% (#24)
- 2017 whites' uninsured rate: 6.1% (#27)
- 2017 low-income households' uninsured rate: 13.72% (#34)
- 2017 high-income households' uninsured rate: 4.8% (#38)
- Change in uninsured rate between 2010 & 2017: -3.31%
#32. Virginia
- 2017 adults' uninsured rate: 10.01% (#31)
- 2017 children's uninsured rate: 5.1% (#32)
- 2017 blacks' uninsured rate: 10.7% (#32)
- 2017 hispanics' uninsured rate: 23.6% (#39)
- 2017 whites' uninsured rate: 6.3% (#31)
- 2017 low-income households' uninsured rate: 15.2% (#39)
- 2017 high-income households' uninsured rate: 4.2% (#33)
- Change in uninsured rate between 2010 & 2017: -4.23%
#31. Kansas
- 2017 adults' uninsured rate: 10% (#30)
- 2017 children's uninsured rate: 5.2% (#37)
- 2017 blacks' uninsured rate: 12.6% (#40)
- 2017 hispanics' uninsured rate: 20.4% (#33)
- 2017 whites' uninsured rate: 6.5% (#33)
- 2017 low-income households' uninsured rate: 15.08% (#38)
- 2017 high-income households' uninsured rate: 3.5% (#22)
- Change in uninsured rate between 2010 & 2017: -5.15%
#30. Montana
- 2017 adults' uninsured rate: 9.28% (#28)
- 2017 children's uninsured rate: 5.8% (#38)
- 2017 blacks' uninsured rate: 21.5% (#49)
- 2017 hispanics' uninsured rate: 8.6% (#5)
- 2017 whites' uninsured rate: 7.1% (#35)
- 2017 low-income households' uninsured rate: 10.8% (#23)
- 2017 high-income households' uninsured rate: 5% (#41)
- Change in uninsured rate between 2010 & 2017: -8.86%
#29. Louisiana
- 2017 adults' uninsured rate: 10.18% (#34)
- 2017 children's uninsured rate: 3.1% (#11)
- 2017 blacks' uninsured rate: 8.6% (#24)
- 2017 hispanics' uninsured rate: 28.1% (#45)
- 2017 whites' uninsured rate: 6.4% (#32)
- 2017 low-income households' uninsured rate: 10.98% (#24)
- 2017 high-income households' uninsured rate: 3.8% (#26)
- Change in uninsured rate between 2010 & 2017: -9.46%
#28. Nebraska
- 2017 adults' uninsured rate: 9.42% (#29)
- 2017 children's uninsured rate: 5.1% (#32)
- 2017 blacks' uninsured rate: 13.2% (#42)
- 2017 hispanics' uninsured rate: 22.5% (#38)
- 2017 whites' uninsured rate: 5.8% (#25)
- 2017 low-income households' uninsured rate: 13.66% (#33)
- 2017 high-income households' uninsured rate: 3.3% (#18)
- Change in uninsured rate between 2010 & 2017: -3.23%
#27. Indiana
- 2017 adults' uninsured rate: 8.79% (#24)
- 2017 children's uninsured rate: 6.3% (#40)
- 2017 blacks' uninsured rate: 10.6% (#31)
- 2017 hispanics' uninsured rate: 20.5% (#34)
- 2017 whites' uninsured rate: 6.9% (#34)
- 2017 low-income households' uninsured rate: 12.13% (#27)
- 2017 high-income households' uninsured rate: 3.9% (#28)
- Change in uninsured rate between 2010 & 2017: -6.66%
#26. Maine
- 2017 adults' uninsured rate: 8.92% (#25)
- 2017 children's uninsured rate: 4.9% (#31)
- 2017 blacks' uninsured rate: 9.4% (#28)
- 2017 hispanics' uninsured rate: 11.7% (#10)
- 2017 whites' uninsured rate: 7.9% (#39)
- 2017 low-income households' uninsured rate: 12.47% (#28)
- 2017 high-income households' uninsured rate: 3.6% (#23)
- Change in uninsured rate between 2010 & 2017: -2.03%
#25. Arkansas
- 2017 adults' uninsured rate: 9.03% (#27)
- 2017 children's uninsured rate: 4.4% (#24)
- 2017 blacks' uninsured rate: 7.5% (#21)
- 2017 hispanics' uninsured rate: 22% (#36)
- 2017 whites' uninsured rate: 6.1% (#27)
- 2017 low-income households' uninsured rate: 10.08% (#20)
- 2017 high-income households' uninsured rate: 4.2% (#33)
- Change in uninsured rate between 2010 & 2017: -9.6%
#24. New Jersey
- 2017 adults' uninsured rate: 8.96% (#26)
- 2017 children's uninsured rate: 3.7% (#19)
- 2017 blacks' uninsured rate: 9.1% (#26)
- 2017 hispanics' uninsured rate: 18.5% (#28)
- 2017 whites' uninsured rate: 3.8% (#8)
- 2017 low-income households' uninsured rate: 13.66% (#32)
- 2017 high-income households' uninsured rate: 3.8% (#26)
- Change in uninsured rate between 2010 & 2017: -5.51%
#23. North Dakota
- 2017 adults' uninsured rate: 7.53% (#19)
- 2017 children's uninsured rate: 7.5% (#43)
- 2017 blacks' uninsured rate: 14.8% (#46)
- 2017 hispanics' uninsured rate: 16.1% (#20)
- 2017 whites' uninsured rate: 5.3% (#22)
- 2017 low-income households' uninsured rate: 13.04% (#29)
- 2017 high-income households' uninsured rate: 3.1% (#15)
- Change in uninsured rate between 2010 & 2017: -2.24%
#22. Colorado
- 2017 adults' uninsured rate: 8.53% (#23)
- 2017 children's uninsured rate: 4.3% (#23)
- 2017 blacks' uninsured rate: 7.3% (#18)
- 2017 hispanics' uninsured rate: 14.8% (#18)
- 2017 whites' uninsured rate: 5.2% (#20)
- 2017 low-income households' uninsured rate: 11.41% (#25)
- 2017 high-income households' uninsured rate: 4% (#29)
- Change in uninsured rate between 2010 & 2017: -8.41%
#21. California
- 2017 adults' uninsured rate: 8.47% (#22)
- 2017 children's uninsured rate: 3.1% (#11)
- 2017 blacks' uninsured rate: 5.7% (#6)
- 2017 hispanics' uninsured rate: 11.6% (#9)
- 2017 whites' uninsured rate: 3.9% (#10)
- 2017 low-income households' uninsured rate: 10.44% (#21)
- 2017 high-income households' uninsured rate: 4% (#29)
- Change in uninsured rate between 2010 & 2017: -11.38%
#20. Oregon
- 2017 adults' uninsured rate: 7.81% (#20)
- 2017 children's uninsured rate: 3.6% (#18)
- 2017 blacks' uninsured rate: 6.2% (#8)
- 2017 hispanics' uninsured rate: 16.3% (#22)
- 2017 whites' uninsured rate: 5.2% (#20)
- 2017 low-income households' uninsured rate: 9.96% (#19)
- 2017 high-income households' uninsured rate: 3.3% (#18)
- Change in uninsured rate between 2010 & 2017: -10.3%
#19. Illinois
- 2017 adults' uninsured rate: 8.06% (#21)
- 2017 children's uninsured rate: 2.9% (#9)
- 2017 blacks' uninsured rate: 7.3% (#18)
- 2017 hispanics' uninsured rate: 16.1% (#20)
- 2017 whites' uninsured rate: 4.1% (#11)
- 2017 low-income households' uninsured rate: 10.71% (#22)
- 2017 high-income households' uninsured rate: 3% (#10)
- Change in uninsured rate between 2010 & 2017: -6.96%
#18. Maryland
- 2017 adults' uninsured rate: 6.86% (#16)
- 2017 children's uninsured rate: 3.8% (#20)
- 2017 blacks' uninsured rate: 6% (#7)
- 2017 hispanics' uninsured rate: 22% (#36)
- 2017 whites' uninsured rate: 3.3% (#5)
- 2017 low-income households' uninsured rate: 9.21% (#16)
- 2017 high-income households' uninsured rate: 3.6% (#23)
- Change in uninsured rate between 2010 & 2017: -5.13%
#17. Washington
- 2017 adults' uninsured rate: 7.19% (#18)
- 2017 children's uninsured rate: 2.6% (#6)
- 2017 blacks' uninsured rate: 7.2% (#15)
- 2017 hispanics' uninsured rate: 16.8% (#25)
- 2017 whites' uninsured rate: 4.2% (#13)
- 2017 low-income households' uninsured rate: 9.33% (#17)
- 2017 high-income households' uninsured rate: 3.3% (#18)
- Change in uninsured rate between 2010 & 2017: -8.13%
#16. West Virginia
- 2017 adults' uninsured rate: 7.09% (#17)
- 2017 children's uninsured rate: 2.6% (#6)
- 2017 blacks' uninsured rate: 9.2% (#27)
- 2017 hispanics' uninsured rate: 6.9% (#4)
- 2017 whites' uninsured rate: 5.9% (#26)
- 2017 low-income households' uninsured rate: 7.33% (#4)
- 2017 high-income households' uninsured rate: 3% (#10)
- Change in uninsured rate between 2010 & 2017: -8.5%
#15. Ohio
- 2017 adults' uninsured rate: 6.42% (#13)
- 2017 children's uninsured rate: 4.5% (#27)
- 2017 blacks' uninsured rate: 7.5% (#21)
- 2017 hispanics' uninsured rate: 14.4% (#17)
- 2017 whites' uninsured rate: 5.3% (#22)
- 2017 low-income households' uninsured rate: 8.68% (#15)
- 2017 high-income households' uninsured rate: 3% (#10)
- Change in uninsured rate between 2010 & 2017: -6.34%
#14. New Hampshire
- 2017 adults' uninsured rate: 6.74% (#15)
- 2017 children's uninsured rate: 2.3% (#5)
- 2017 blacks' uninsured rate: 11.7% (#36)
- 2017 hispanics' uninsured rate: 12% (#12)
- 2017 whites' uninsured rate: 5.3% (#22)
- 2017 low-income households' uninsured rate: 9.34% (#18)
- 2017 high-income households' uninsured rate: 2.8% (#9)
- Change in uninsured rate between 2010 & 2017: -5.32%
#13. New York
- 2017 adults' uninsured rate: 6.55% (#14)
- 2017 children's uninsured rate: 2.7% (#8)
- 2017 blacks' uninsured rate: 6.2% (#8)
- 2017 hispanics' uninsured rate: 11% (#7)
- 2017 whites' uninsured rate: 3.4% (#6)
- 2017 low-income households' uninsured rate: 7.5% (#9)
- 2017 high-income households' uninsured rate: 3.6% (#23)
- Change in uninsured rate between 2010 & 2017: -6.23%
#12. Pennsylvania
- 2017 adults' uninsured rate: 5.81% (#7)
- 2017 children's uninsured rate: 4.4% (#24)
- 2017 blacks' uninsured rate: 7% (#14)
- 2017 hispanics' uninsured rate: 12.6% (#13)
- 2017 whites' uninsured rate: 4.6% (#18)
- 2017 low-income households' uninsured rate: 7.74% (#11)
- 2017 high-income households' uninsured rate: 3.1% (#15)
- Change in uninsured rate between 2010 & 2017: -4.67%
#11. Connecticut
- 2017 adults' uninsured rate: 6.18% (#12)
- 2017 children's uninsured rate: 3.1% (#11)
- 2017 blacks' uninsured rate: 7.4% (#20)
- 2017 hispanics' uninsured rate: 13.6% (#15)
- 2017 whites' uninsured rate: 3.2% (#3)
- 2017 low-income households' uninsured rate: 8.44% (#13)
- 2017 high-income households' uninsured rate: 3% (#10)
- Change in uninsured rate between 2010 & 2017: -3.62%
#10. Delaware
- 2017 adults' uninsured rate: 5.98% (#11)
- 2017 children's uninsured rate: 3.5% (#17)
- 2017 blacks' uninsured rate: 4.7% (#4)
- 2017 hispanics' uninsured rate: 18.3% (#27)
- 2017 whites' uninsured rate: 3.7% (#7)
- 2017 low-income households' uninsured rate: 8.22% (#12)
- 2017 high-income households' uninsured rate: 3% (#10)
- Change in uninsured rate between 2010 & 2017: -4.28%
#9. Wisconsin
- 2017 adults' uninsured rate: 5.88% (#9)
- 2017 children's uninsured rate: 3.9% (#22)
- 2017 blacks' uninsured rate: 7.2% (#15)
- 2017 hispanics' uninsured rate: 15.8% (#19)
- 2017 whites' uninsured rate: 4.2% (#13)
- 2017 low-income households' uninsured rate: 8.62% (#14)
- 2017 high-income households' uninsured rate: 2.3% (#4)
- Change in uninsured rate between 2010 & 2017: -4.02%
#8. Kentucky
- 2017 adults' uninsured rate: 5.9% (#10)
- 2017 children's uninsured rate: 3.8% (#20)
- 2017 blacks' uninsured rate: 6.7% (#12)
- 2017 hispanics' uninsured rate: 19.9% (#32)
- 2017 whites' uninsured rate: 4.5% (#15)
- 2017 low-income households' uninsured rate: 7.41% (#7)
- 2017 high-income households' uninsured rate: 2.6% (#7)
- Change in uninsured rate between 2010 & 2017: -9.87%
#7. Michigan
- 2017 adults' uninsured rate: 5.84% (#8)
- 2017 children's uninsured rate: 3% (#10)
- 2017 blacks' uninsured rate: 6.5% (#11)
- 2017 hispanics' uninsured rate: 11.1% (#8)
- 2017 whites' uninsured rate: 4.5% (#15)
- 2017 low-income households' uninsured rate: 7.35% (#5)
- 2017 high-income households' uninsured rate: 2.5% (#6)
- Change in uninsured rate between 2010 & 2017: -7.19%
#6. Iowa
- 2017 adults' uninsured rate: 5.24% (#4)
- 2017 children's uninsured rate: 3.1% (#11)
- 2017 blacks' uninsured rate: 7.2% (#15)
- 2017 hispanics' uninsured rate: 13.9% (#16)
- 2017 whites' uninsured rate: 3.8% (#8)
- 2017 low-income households' uninsured rate: 7.6% (#10)
- 2017 high-income households' uninsured rate: 2.3% (#4)
- Change in uninsured rate between 2010 & 2017: -4.6%
#5. Rhode Island
- 2017 adults' uninsured rate: 5.31% (#5)
- 2017 children's uninsured rate: 2.1% (#3)
- 2017 blacks' uninsured rate: 6.8% (#13)
- 2017 hispanics' uninsured rate: 11.8% (#11)
- 2017 whites' uninsured rate: 2.6% (#2)
- 2017 low-income households' uninsured rate: 7.49% (#8)
- 2017 high-income households' uninsured rate: 1.5% (#1)
- Change in uninsured rate between 2010 & 2017: -7.56%
#4. Vermont
- 2017 adults' uninsured rate: 5.32% (#6)
- 2017 children's uninsured rate: 1.6% (#2)
- 2017 blacks' uninsured rate: 2.3% (#3)
- 2017 hispanics' uninsured rate: 6.2% (#3)
- 2017 whites' uninsured rate: 4.5% (#15)
- 2017 low-income households' uninsured rate: 4.8% (#2)
- 2017 high-income households' uninsured rate: 3.1% (#15)
- Change in uninsured rate between 2010 & 2017: -3.49%
#3. Minnesota
- 2017 adults' uninsured rate: 4.71% (#3)
- 2017 children's uninsured rate: 3.4% (#16)
- 2017 blacks' uninsured rate: 6.4% (#10)
- 2017 hispanics' uninsured rate: 17.3% (#26)
- 2017 whites' uninsured rate: 3.2% (#3)
- 2017 low-income households' uninsured rate: 7.37% (#6)
- 2017 high-income households' uninsured rate: 2.1% (#3)
- Change in uninsured rate between 2010 & 2017: -4.67%
#2. Hawaii
- 2017 adults' uninsured rate: 4.35% (#2)
- 2017 children's uninsured rate: 2.2% (#4)
- 2017 blacks' uninsured rate: 1.4% (#1)
- 2017 hispanics' uninsured rate: 4.5% (#1)
- 2017 whites' uninsured rate: 4.1% (#11)
- 2017 low-income households' uninsured rate: 5.61% (#3)
- 2017 high-income households' uninsured rate: 2.7% (#8)
- Change in uninsured rate between 2010 & 2017: -4.04%
#1. Massachusetts
- 2017 adults' uninsured rate: 3.16% (#1)
- 2017 children's uninsured rate: 1.5% (#1)
- 2017 blacks' uninsured rate: 4.8% (#5)
- 2017 hispanics' uninsured rate: 5.5% (#2)
- 2017 whites' uninsured rate: 2% (#1)
- 2017 low-income households' uninsured rate: 4.05% (#1)
- 2017 high-income households' uninsured rate: 1.6% (#2)
- Change in uninsured rate between 2010 & 2017: -1.61%