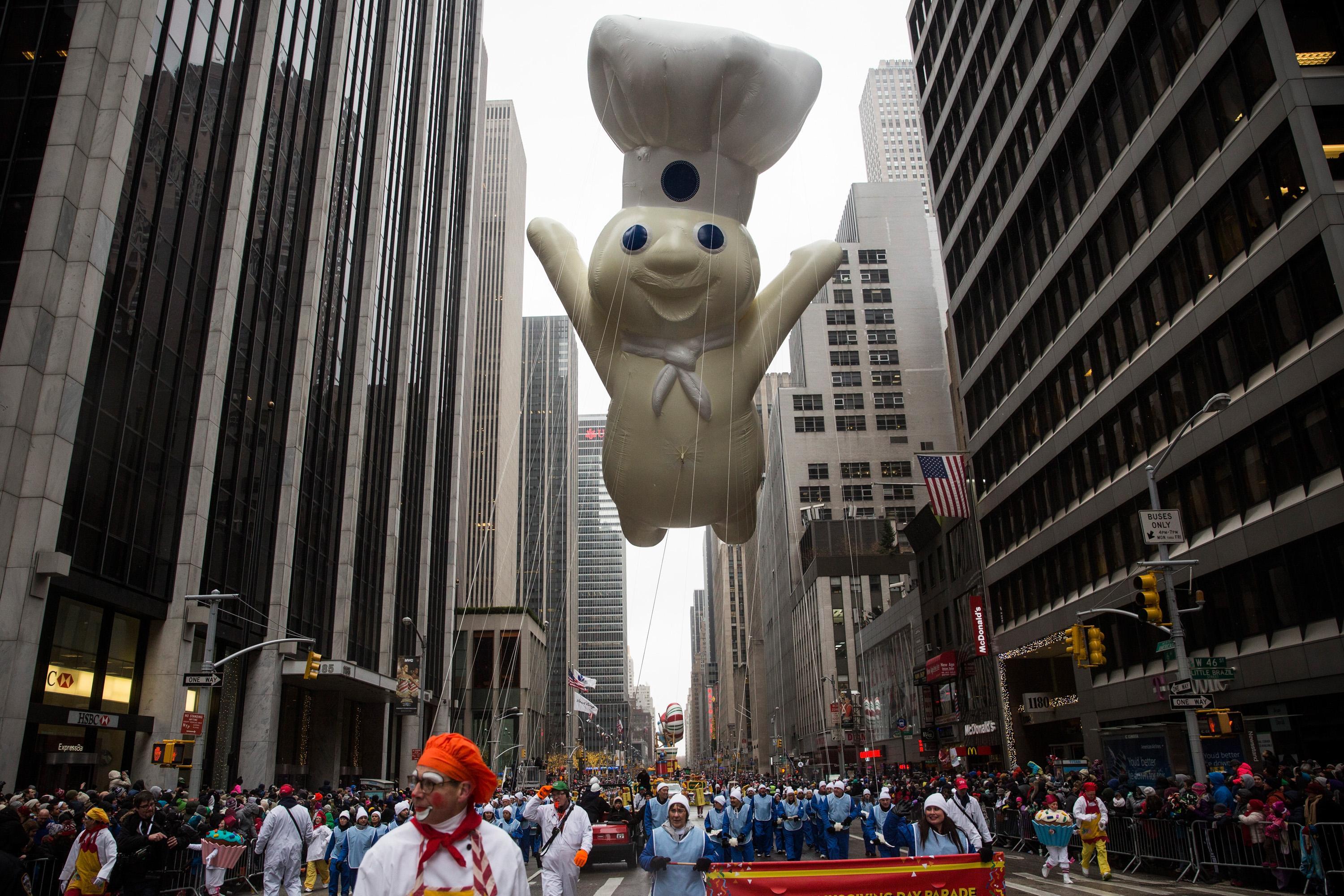 Most loved brands in America
Andrew Burton/Getty Images
Most loved brands in America
A company's brand represents an implicit promise to customers on the quality they can expect to receive. A history of strong products and service, proven corporate responsibility, and irresistible advertising mascots all impact how we view brands, and in turn, how we choose to spend our money.
To help discover which brands have earned the most love and trust from customers, Morning Consult performed 250,000 survey interviews of U.S. adults, asking their opinion of 1,000 major brands. From these results, Morning Consult ranked all brands by their net favorability score, representing the percentage of respondents who view a brand favorably subtracted by the percentage who view it unfavorably.
The 2018 results feature companies that touch every aspect of our lives — from what we eat, to what we wear, to how we work. Read on to explore which brands are most loved by Americans.
#25. Microsoft
Net favorability: 69.4
Company size: $711.4 billion market cap
#24. General Mills
Net favorability: 69.6
Company size: $25.2 billion market cap
#23. Lipton
Net favorability: 69.7
Company size: brand within Unilever ($160 billion market cap)
#22. Nestle
Net favorability: 70.8
Company size: $240.5 billion market cap
#21. Samsung Electronics
Net favorability: 71.2
Company size: $310.2 billion market cap
#20. Lowe's
Net favorability: 71.2
Company size: $69.3 billion market cap
#19. Dollar Tree
Net favorability: 71.2
Company size: $22.7 billion market cap
#18. Frito-Lay
Net favorability: 71.4
Company size: brand within PepsiCo ($137.9 billion market cap)
#17. Dove
Net favorability: 71.7
Company size: brand within Unilever ($160.0 billion market cap)
#16. Levi's
Net favorability: 71.9
Company size: private company with $4.9 billion in annual revenue (FY2017)
#15. Home Depot
Net favorability: 71.9
Company size: $214.3 billion market cap
#14. Netflix
Net favorability: 72.2
Company size: $136.2 billion market cap
#13. FedEx
Net favorability: 72.6
Company size: $64.3 billion market cap
#12. Clorox
Net favorability: 72.7
Company size: $15.0 billion market cap
#11. Colgate
Net favorability: 72.9
Company size: Brand within Colgate-Palmolive ($55.1 billion)
#10. Campbell Soup
Net favorability: 72.9
Company size: $12.0 billion market cap
#9. YouTube
Net favorability: 73.8
Company size: Brand within Google ($712.1 billion)
#8. Betty Crocker
Net favorability: 74.1
Company size: Brand within General Mills ($25.2 billion market cap)
#7. Sony
Net favorability: 75.0
Company size: $58.6 billion market cap
#6. Kellogg's
Net favorability: 75.9
Company size: $19.6 billion market cap
#5. UPS
Net favorability: 76.0
Company size: $95.8 billion market cap
#4. Amazon
Net favorability: 76.0
Company size: $759.9 billion market cap
#3. Pillsbury
Net favorability: 76.1
Company size: Brand within General Mills ($25.2 billion market cap)
#2. Hershey's
Net favorability: 78.6
Company size: $18.7 billion market cap
#1. Google
Net favorability: 78.7
Company size: $712.1 billion market cap