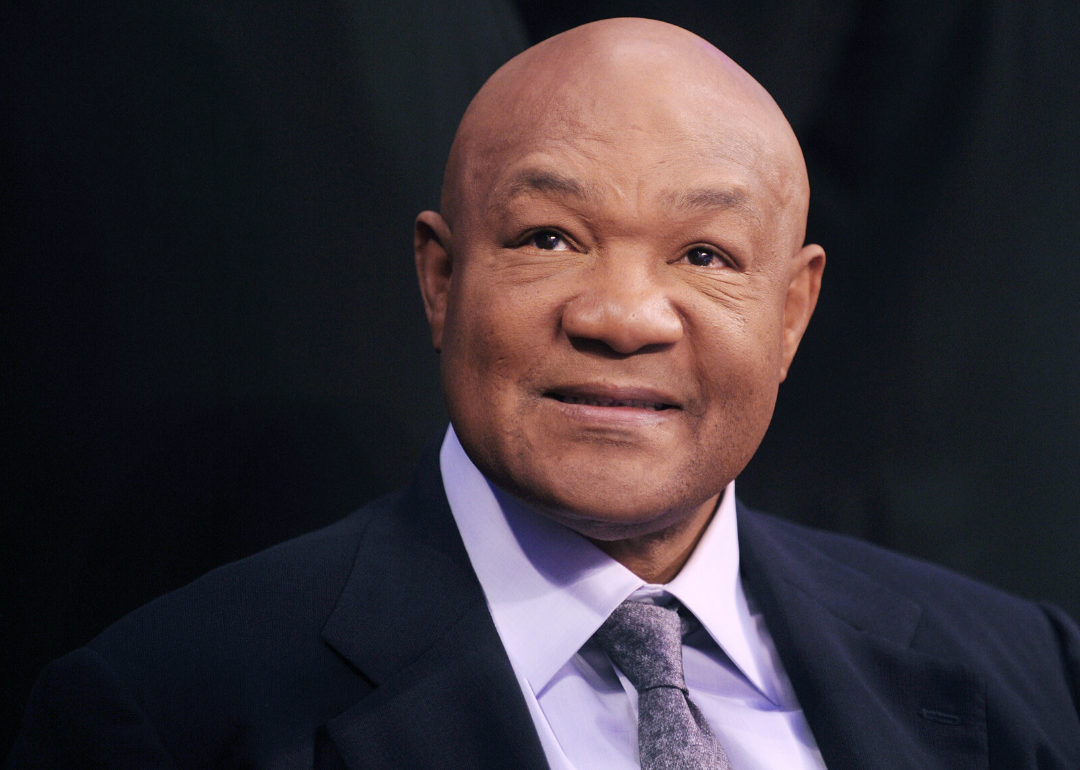 Notable companies founded by Black entrepreneurs
DALE de la REY/AFP // Getty Images
Notable companies founded by Black entrepreneurs
The entrepreneurial spirit is a cornerstone of American culture, but history books too often leave out the extensive contributions of minorities and women. Stacker selected 50 of the Black entrepreneurs who made a lasting influence on the business world—and, often in the process, civil rights—from the Revolutionary War to today.
The abrupt end to slavery in 1865 following the conclusion of the Civil War freed about 4 million people but left them without a clear trajectory forward. Black Codes afforded freed people the right to sue in court and marry but stipulated other lopsided rules like keeping them from serving on juries or in state militias.
During the Reconstruction Era, which lasted until 1867, the government sought to mitigate the fallout from slavery and integrate African Americans into society. But white business owners withdrew from Black clientele and kept African Americans from participating in the industrial sector, refusing to hire Black workers for white-collar jobs. By the 1880s, "Jim Crow" laws controlled the South and became the new slavery. And the U.S. Supreme Court, in the 1896 Plessy v. Ferguson case, ruled states could legally require racial segregation that kept whites and Blacks separate but (hardly) equal.
Out of this system sprung the need for businesses willing to serve marginalized African American clients. Also known as "double-duty dollar," this era marked the modern birth of Black Americans' entrepreneurship: an independent, empowering economic and social system by which Black businesses served, were patronized by, and created jobs for their own communities. Booker T. Washington's 1900 National Negro Business League (later the National Business League in 1966) promoted these Black businesses, including many featured in this gallery. Black-owned businesses doubled in less than two decades between 1900 and 1914, from 20,000 to 40,000, according to the NNBL. Those businesses ranged from undertakers and drugstores to retail merchants.
In 1927 Secretary of Commerce Herbert Hoover organized a Division of Negro Affairs to help businesses attract Black consumers. While the entire business industry stagnated during the Great Depression from 1929 to 1939, Black workers were disproportionately affected by being the "first fired and last hired," and small businesses were forced to close when unemployed patrons didn't have money to spend. As the U.S. geared up for World War II, the Division of Negro Affairs worked with Black-owned businesses to gain defense contracts (largely to no avail), and by 1953 President Eisenhower had disbanded the division. Then, as the wartime effort began, Black people left their own neighborhoods to pursue bigger industrial and manufacturing jobs in cities, which, in turn, they were left without when WWII ended.
Despite the inroads made by the work of the civil rights movement in the decades that followed, big business largely ignored Black consumers and rarely made inroads with hiring Black people for managerial roles. But in the 1960s, Lyndon Johnson created the Office of Economic Opportunity within the Small Business Administration to leverage black entrepreneurship against America's war on poverty. Then, President Richard Nixon created the Office of Minority Business Enterprise to help advance civil rights while defusing racial tensions.
By the 1970s, civil rights further expanded, federal programs promoted minority businesses, and monetary assistance (from loans to grants) for Black businesses also grew—and the walls began to come down. This time saw the rise of many successful Black business leaders and trailblazers from this list make the American Dream a reality. Earl G. Graves Sr. first published Black Enterprise in 1970, a magazine that has since become the main resource for prospective or current Black business owners. In 1979, Sheila and Robert Johnson created BET, a pioneer of Black media and lifestyle, and the two became the first Black billionaires upon selling to Viacom by 2001. In 1986 Oprah Winfrey launched Harpo Studios, which produced some of today's most popular talk shows and contribute to Oprah's $2-plus billion individual net worth.
Through all barricades to advancement and daring steps forward, Black-owned businesses in the U.S. today account for billions in revenue and employ thousands of people.
James Forten: Sailmaker and abolitionist
Born in Philadelphia in 1776, James Forten served at sea during the Revolutionary War and was captured by the British. Upon his release on parole, he began work on a merchant ship and by 1790 had a job as an apprentice under a sailmaker. Forten eventually bought the company from his employer and became one of the wealthiest residents in Philadelphia. By the 1830s, his worth was estimated at $100,000, or $2.5 million today—having invented a sail-making device key to his profitability. Forten later invested in the abolitionist cause and served as vice president of the American Anti-Slavery Society.
Paul Cuffee: Whaler and merchant
Paul Cuffee, born in 1759 in Massachusetts, established notoriety and wealth with his shipping business, though he was also an acclaimed whaler and merchant. The son of a Ghanaian father and Wampanoag mother, Cuffee hired all-Black crews and sailed across the Atlantic to both Europe and Africa. By the turn of the century, he was one of the wealthiest people in the country. Among his accomplishments, Cuffee established the first integrated school in North America in Westport.
Thomas Jennings: First African American patent-holder
Born in New York City in 1791, Thomas Jennings was a tailor who built a massive reputation around his skills, culminating in opening his own clothing store. In 1821, his revolutionary "dry scouring" process earned him the distinction of being the first African American to receive a patent. Jennings used the money he made off his invention to buy his wife and children's freedom. He worked tirelessly as an abolitionist and served as assistant secretary for Philadelphia's First Annual Convention of the People of Color.
Stephen Smith: Lumber business owner
Stephen Smith, born into slavery in 1795 in Pennsylvania, worked from a young age as a slave in lumberyards. After buying his freedom at 21 for $50, he became heavily involved in the abolitionist movement. By 1930, he was chairman of the Columbia, Pennsylvania, abolitionist organization and the lucrative owner of his own lumber company. His success enraged local racists, who in 1835 destroyed Smith's records and books. Undeterred, Smith moved to Philadelphia and reestablished himself: His net worth by 1857 was approximately $500,000 ($13.5 million today).
Clara Brown: Laundry tycoon and gold mine investor
Clara Brown was born into slavery in 1800 in Virginia. She became free in her 50s and moved West, ultimately settling in Colorado. Brown opened hugely successful laundry businesses, investing part of her wealth into gold mines. She was the first Black woman to take part in the Gold Rush.
Lewis Temple: Blacksmith and abolitionist
An enormously successful blacksmith in the expansive whaling industry, Lewis Temple invented a harpoon called the Temple Toggle—despite no experience as a whaler himself. Born in 1800 in Richmond, Virginia, he reached New Bedford, Massachusetts, by 1829. There, he eventually opened a very profitable whale craft shop and became vice president of an antislavery society.
Lunsford Lane: Enterprising salesman
Born in 1803, Lunsford Lane became an entrepreneur while enslaved. A prolific salesman, Lane made his name manufacturing and selling his own brand of tobacco, though he also sold marbles, pipes, and firewood. He eventually earned enough to purchase his own freedom and, later, that of his family.
William Leidesdorff: Real estate mogul and trade aficionado
William Leidesdorff was born in St. Croix in 1810 and immigrated to the United States through New Orleans, where he became a successful mercantile trader. Making enough to purchase a trading ship, he settled in California and invested in real estate in addition to establishing a trade route to Hawaii. Leidesdorff built the first San Francisco hotel, became the city's first treasurer, and is credited as the country's first Black millionaire.
Frederick Douglass: The North Star
Frederick Douglass is famously known as an escaped enslaved man, abolitionist, political activist, and author, and perhaps lesser-known for his entrepreneurialism in real estate and publishing. Douglass built low-income housing in Baltimore and a Black resort in Annapolis, Maryland, and created The North Star, an antislavery newspaper. First circulated in 1847, The North Star's motto stated: "Right is of no sex—Truth is of no color—God is the Father of us all, and we are all brethren." 
Samuel T. Wilcox: Wholesale and retail grocery
Samuel T. Wilcox reached $140,000 ($4.2 million today) in annual sales from his wholesale and retail grocery stores. Beginning with his shop in Cincinnati, Wilcox expanded to wholesale markets in New York, Boston, and Baltimore. Known for his top-notch brands of ham, dried fruit, and soap, the entrepreneur's high standard of provisions particularly attracted those with deep pockets in the 1850s.
Christiana Carteaux Bannister: The 'hair doctress'
An entrepreneur in the salon and beauty industry, Christiana Carteaux Bannister was known along the East Coast as the "hair doctress." Born in Rhode Island in 1819, Bannister by mid-century had opened salons in Providence, Boston, and Worcester. She used her wealth to participate in the Underground Railroad, finance a regiment of Black soldiers, and founded Providence's Home for Aged Colored Women.
Joseph Lee: Woodland Park Hotel
Joseph Lee did it all in the hospitality business in the mid-1800s. He went from bakery employee to master chef, opening two Boston restaurants, and by the late 1800s, shifted his focus to Newton, Massachusetts, opening the Woodland Park Hotel. Lee additionally opened a resort, ran a catering business, and in 1895 invented a bread-shredding device for bread crumbs.
Sarah E. Goode: Foldaway bed inventor
Sarah E. Goode was the first Black woman to receive a U.S. patent when she invented the foldaway bed. Along with her husband, Archibald, Goode operated a custom furniture business in Chicago popular among newly migrated African American workers. The foldaway was likely a response to her customers' confined living situations.
Granville Woods: Woods Electric Company
Known as "the Black Edison," Granville Woods founded Woods Electric Company in 1880 in Cincinnati. Seven years later, he invented the railroad telegraph—one of almost 60 patents he received. Woods eventually worked alongside his brother, also an inventor, in New York, and established a legacy through contributions to the streetcar and telephone.
Charles H. James: C.H. James & Co.
Charles H. James epitomized working your way up. Starting out as a teenage peddler in 1880s West Virginia (a state that even today is just 3.6% Black), he went from on-foot door-to-door sales to a horse and wagon, to brick and mortar, to a warehouse. James and his two brothers in 1883 founded C.H. James & Co. as a trading company to get fresh produce in Charleston, West Virginia—at first, by trading photos of assassinated President Garfield for vegetables. They worked with an all-white clientele and made enough money to change the company in 1916 from retail to wholesale. C.H. James & Co., now based in California, is still thriving today as the oldest African American-owned U.S. business.
John Merrick: Co-founder, North Carolina Mutual Life Insurance Company
John Merrick was one of a group of Black social leaders who joined forces to create an insurance company in North Carolina in 1898. Born into slavery, he built his financial foothold through successful barbershop businesses in the Durham area. North Carolina Mutual Life Insurance Company is still going strong today; for a portion of the 20th century, it was the largest Black-owned business in the country.
Alonzo Herndon: Atlanta Life
Following a path nearly identical to Merrick, Atlanta-based Alonzo Herndon built his wealth through a thriving barbershop business prior to establishing insurance firm Atlanta Life in 1905. Today Atlanta Life is still Black-owned and has expanded its reach to asset management.
Robert Reed Church: Solvent Savings Bank and Trust
Robert Reed Church made a fortune in Memphis real estate at the turn of the 20th century, founding Solvent Savings Bank and Trust, the first Black-owned bank in the city. His legacy is as a Black social leader and benefactor, and his bank aimed to help his community receive loans and start businesses of their own. He was the first Black millionaire in the South.
Sarah Breedlove: Madam C. J. Walker Manufacturing Company
Founder of the Indianapolis-based Madam C. J. Walker Manufacturing Company in 1910, Sarah Breedlove—aka Walker—started out as a cosmetics saleswoman. Despite being born onto a plantation and orphaned at an early age, the Louisiana native noticed and capitalized on the increasing need for hair growth products. Breedlove became the most successful Black businesswoman in the early 20th century.
Elijah McCoy: Elijah McCoy Manufacturing Company
Elijah McCoy founded his eponymous Manufacturing Company in 1920, building off the momentum of his automatic steam-engine lubricator—just one of his 57 patents. McCoy began his professional journey as a railroad fireman before his prolific run of inventions and his massively successful self-started business.
Leon H. Washington Jr.: The Los Angeles Sentinel
Born in Kansas City in 1907, Leon H. Washington Jr. founded the African American newspaper Los Angeles Sentinel in 1933. He honed his craft while working for several newspapers before becoming publisher of his own, and a well-respected social activist in the Black community of Los Angeles. One of the longest-running and most significant African American publications in the country, the Sentinel remains in circulation today and for decades has exposed discrimination.
John H. Johnson: Johnson Publishing Company, Inc.
The first African American on the Forbes 400, John H. Johnson created his publishing company in 1942. Three years later Johnson established Ebony Magazine, and Jet Magazine followed in 1951. He went from being born into poverty to being a millionaire by the age of 31 and is remembered as being one of the most influential Black publishers and businessmen in American history.
Rose Meta Morgan: Freedom National Bank
Rose Meta Morgan's beauty empire began in a small shop in New York City in the 1930s, quickly turning into the largest African American parlor in the world. By 1965 she had founded Freedom National, the only Black commercial bank in New York. Morgan was extremely influential in championing and celebrating Black beauty through her cosmetics and branding message—not to mention her lasting image as a self-made, Black businesswoman.
Mamon Powers Sr.: Powers and Sons Construction Company
Mamon Powers Sr. founded Powers and Sons Construction Company in 1967. Based in Gary, Indiana, the general contractor, construction, design, and project management company today has offices in Indianapolis and Chicago. The company's roots are in home-building, but Mamon's reach has since been recognized nationally as a shining symbol of Black enterprise and entrepreneurship.
Kevin Cohee: Unity Bank & Trust Company
Founded in Boston as Unity Bank & Trust Company in 1968, today's OneUnited Bank is the largest Black-owned bank—and first Black internet bank—in the country. Chairman and CEO Kevin Cohee has dedicated and directed its resources to create jobs, businesses, and Black wealth through the "BankBlack" and "Buy Black" movements. OneUnited now has offices in Miami and Los Angeles.
Edward Lewis, Clarence O. Smith, Cecil Hollingsworth, and Jonathan Blount: Essence Communications Inc.
Essence Communications Inc., the publisher of Essence Magazine, was started in 1968 by Edward Lewis, Clarence O. Smith, Cecil Hollingsworth, and Jonathan Blount. Two years later, the massively popular publication began circulation. Its founders wanted to cater to the lifestyle of American Black women, a largely ignored demographic at the time. By the 21st century, Essence's circulation surpassed 1 million. The company has since used its influence to launch activist campaigns aimed at empowering Black women.
Earl G. Graves Sr.: Black Enterprise magazine
A discussion of Black entrepreneurship isn't complete without Black Enterprise magazine, which itself is responsible for highlighting, championing, and guiding Black entrepreneurs in America. Founder Earl G. Graves Sr. first published the magazine in 1970, and for decades Black Enterprise has been the leading resource for prospective or current Black business owners. Consequently, Graves is recognized as one of the greatest Black entrepreneurs in American history.
Janice Bryant Howroyd: ActOne Group
Janice Bryant Howroyd began ActOne Group in 1978. In the 32 years since, it has become the largest privately held woman- and minority-owned workforce management company in the country. First an employment agency and consultancy in Torrance, California, ActOne now operates in 19 countries and serves more than 15,000 clients. Howroyd is also the first Black woman to run a company driving $1 billion-plus in revenue.
Sheila and Robert L. Johnson: BET
Former couple Sheila and Robert L. Johnson created BET (Black Entertainment Television) in 1979. BET's sale to Viacom in 2000 made the Johnsons America's first Black billionaires. The network was a trailblazer in Black audience-targeted programming, and it remains the most influential in that demographic.
Reginald F. Lewis: TLC Beatrice International Holdings, Inc.
Harvard-educated lawyer and businessman Reginald F. Lewis was one of the richest men in the 1980s for his skillful ability to leverage buyouts. He founded TLC ("The Lewis Company") in 1983 as a holding company for McCall Pattern Company, which he bought for $1 million. He flipped that company in 1987, making a 90-to-1 gain, and used his earnings to buy out Beatrice Company's international foods division. Lewis in doing so became the first African American to build a billion-dollar company.
Chris Gardner: Gardner Rich & Co.
Chris Gardner, the real-life central figure from "The Pursuit of Happyness," went from homelessness in San Francisco to becoming a millionaire when he founded his own brokerage firm in 1987 in Chicago, eventually selling his minority stake in 2006. His philanthropic ventures have included building low-income housing and creating employment in the city where he was once without a home.
Oprah Winfrey: Harpo Studios
In 1986, Oprah Winfrey started Harpo Studios ("Oprah" backward), a multimedia production company. The success of many of the studio's shows speaks for itself: "The Oprah Winfrey Show," "Dr. Phil," "Rachael Ray," "The Dr. Oz Show," and others represent products from Harpo. Oprah Winfrey's net worth in 2019 was estimated to be $2.7 billion.
David Steward: World Wide Technology
World Wide Technology is a technology service provider founded in 1990 by David Steward. One of the largest private companies—and Black-owned businesses—in the U.S., it brings in more than $10 billion in annual revenue and employs more than 5,000 workers. 
Daymond Garfield John: FUBU
Daymond John, known as an investor on "Shark Tank," founded FUBU in 1992 in his Queens home. The clothing and apparel company, which is an acronym for "For Us, By Us," today is internationally renowned as a legendary brand and business.
Sean Combs: Bad Boy Entertainment
Rapper and producer Sean Combs, aka Diddy, started his own record label Bad Boy Entertainment in 1993. The label was originally the home to Combs' friend and late rapper The Notorious B.I.G. Combs in 1995 started a social program to help inner-city adolescents; in 2016, he donated $1 million to his alma mater and historically Black college Howard University.
George Foreman: Foreman Grill
Former heavyweight champion George Foreman parlayed his fame into a line of Foreman Grills in 1994 (chances are if you own a television, you have seen one of his infomercials). First introduced as the Lean Mean Fat-Reducing Grilling Machine, Foreman Grills sold upwards of 100 million units by the 2000s. Apparently, the public bought not only the grill but Foreman's tagline: "It's so good, I put my name on it."
Jay-Z: Roc-A-Fella Records
World-famous rapper Shawn "Jay-Z" Carter founded Roc-A-Fella Records in 1995 as a division of Def Jam Recordings. Although Brooklyn native Jay-Z has become a Black business mogul in several more successful avenues, Rock-A-Fella was an extremely influential hip-hop label for over two decades before closing in 2013.
Albert R. Grace Jr.: Loop Capital Markets
Loop Capital began as a six-person Chicago municipal bond firm in 1997 and, under the guidance of founder Albert R. Grace Jr., has grown into an international investment services company also offering financial consulting. Grace serves as both Chairman of the Program Committee for Chicago Communities in the Schools and as Secretary of Chicago United, an economic nonprofit.
Ronald E. Hall Sr.: Bridgewater Interiors
The Detroit-based automotive parts supplier Bridgewater Interiors was founded in 1998 by the late Ronald E. Hall Sr. and assembles systems for 15 models of cars and four auto manufacturers. The company, which had $1.96 billion revenue in 2018, highlights its influence as a "Minority Business Enterprise" and its vision to "help advance the conversation surrounding the importance and necessity of a diverse workforce."
Rebecca Enonchong: AppsTech
Cameroonian-born Rebecca Enonchong studied economics and moved to the U.S. as a teenager to complete her studies. She began working in the early '80s as a door-to-door newspaper salesperson and within two years was a manager at the company. Enonchong earned bachelor's and master's degrees before taking jobs with the Inter-American Development Bank and Oracle Corporation. The self-described techie founded AppsTech in 1999. That company, which offers enterprise software products and services, is an Oracle Platinum Partner and serves clients in more than 40 countries. Enonchong in 2017 was named one of the 100 Most Influential Africans by the New African Magazine.
Robert Smith: Vista Equity Partners
Ulysses Lee 'Junior' Bridgeman: Manna, Inc.
Manna, Inc., based out of Louisville, Kentucky, functions as a franchisee. The company operates more than 500 restaurants and bars, including 261 Wendy's, 127 Chili's Grill and Bar, 23 Golden Corral Buffet and Grill, and 85 Fazoli's. Manna was founded in 2001 by East Chicago native Ulysses Lee "Junior" Bridgeman, who played pro basketball for the Milwaukee Bucks and Los Angeles Clippers. Bridgeman also worked in sales and PR for Howard Johnson before pursuing entrepreneurship. Manna, Inc. in 2017 made $875 million in revenue.
Andrea and Henry Jackson: Millennium Steel Service
Massively successful entrepreneur Henry Jackson founded Millennium Steel Service in 2001 following a meteoric rise from serving for the Army in Vietnam in 1969 and 1970 and working his way up from entry-level accounting to becoming the president of a $170 million subsidiary company for a multinational corporation. Millennium Steel Service, based in Princeton, Indiana, and San Antonio, Texas, provides steel processing and logistic services. Jackson's wife, Andrea, has been at the helm of the company since Henry died in 2007. President Barack Obama visited the company in 2014. 
William 'Bill' Cooley: Systems Electro Coating
William "Bill" Cooley earned a bachelor of science in chemistry from Tuskegee Institute, a master of science degree in industrial management from the University of North Dakota, and a doctorate of business administration from Mississippi State University. He also served in the U.S. Air Force for 21 years (decorated service in Vietnam and retired as lieutenant colonel), and as dean of the business school at Jackson State University. His work as a college professor led to the creation of Systems Electro Coating in 2003, which his daughter Toni is president of. The Cooleys also own several other businesses, including Systems Consultants Associates, which offers small and women-owned business development, project and financial management, training, and a nonprofit organization working with community projects.
Sheila C. Johnson: Salamander Hotels & Resorts
BET co-founder Sheila Johnson is the only entrepreneur to make our list twice, this time for her work founding Salamander Hotels & Resorts in 2005. Johnson is also the first African American woman to reach a net worth of $1 billion, and the first African American woman to be owner or partner of three pro sports franchises (NHL's Washington Capitals, NBA's Washington Wizards, and WNBA's Washington Mystics).
Dr. Dre: Beats
Rapper, entrepreneur, and hip-hop producer Dr. Dre (nee Andre Young) is one of the most influential musicians of the last 30 years. Besides dropping chart-topping hits like "Nuthin' but a 'G' Thang" and "Still D.R.E.," Dre has also started several companies in the entertainment world, including Death Row Records and Aftermath Entertainment. But it was his headphones venture Beats, founded with longtime associate Jimmy Iovine, that made Dre a billionaire and the world's richest hip-hop star (sorry, Jay-Z). Apple swooped in and purchased Beats for $3 billion in 2014. The semi-retired rapper still performs occasionally and released a quasi-compilation album, "Compton," in 2015.
Billy R. Vickers: Modular Assembly Innovations LLC
An executive and serial entrepreneur in the automotive parts industry, Billy R. Vickers in 2011 founded (and still serves as CEO of) the $1 billion-a-year assembly and supply chain management company, Modular Assembly Innovations (MAI). Vickers holds a science degree from North Carolina State, where he also played football on an athletic scholarship. He started or co-founded automotive parts businesses Yale Inspection Services, Midwest Express, Inc., Great Lakes Assemblies, Gulf Shore Assemblies, and Indiana Assemblies before launching MAI in 2011. Based in Dublin, Ohio with operations in several Midwest and Southern states, MAI is Ohio's largest privately held, minority-owned business.
Virgil Abloh: Off-White c/o Virgil Abloh
Virgil Abloh was born in Rockford, Illinois, to immigrant parents from Ghana. He studied engineering in college at the bequest of his father, only to discover his passion for design in his senior year. He studied architecture but changed his focus to fashion in 2009 after two years of working in the industry. Abloh opened a gallery and menswear boutique, started his own streetwear brand in 2013, and served as Kanye West's creative director. In March 2018, Abloh became the first African American to lead a global luxury brand as Louis Vuitton's artistic director of menswear. That same year, Abloh found himself on Time's 2018 list of most influential people.
Morgan DeBaun: Blavity
Morgan DeBaun, named by Forbes in 2018 as one of America's top 50 women in tech, is the founder and CEO of media company Blavity. Blavity, founded in 2014, cultivates a community of content creators and helps them with marketing, social outreach, and funding. The company also runs a travel platform for Black millennials called Travel Noire and a black entertainment news site named Shadow And Act. DeBaun has additionally launched summits for Black professionals, including Summit 21 and AfroTech.
Troy D. Taylor: Coca-Cola Beverages Florida LLC
Troy Taylor is the chairman and CEO of the third-largest privately held Coca-Cola franchise, based in Tampa, Florida. He became the first new owner of a Coca-Cola franchise in 60 years when he made the deal with the global bottler in 2015. One of Taylor's focuses is to strengthen the participation of African Americans in the business: "The beauty of having larger Black-owned businesses, you're controlling cash flow where you can invest in Black banks, Black vendors, and other Black entrepreneurs," he has said.