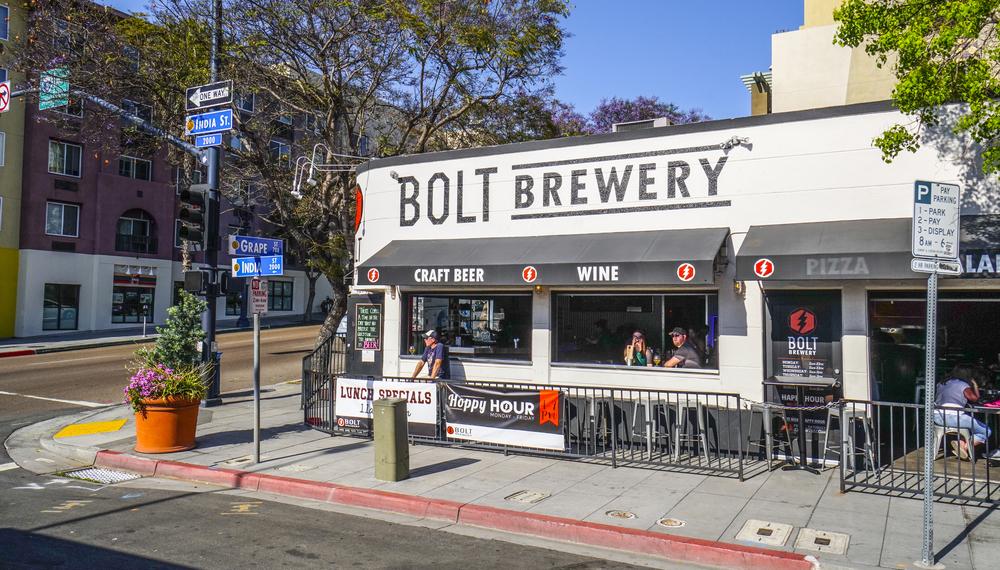 Ranking states with the highest and lowest beer taxes
Ranking states with the highest and lowest beer taxes
Alcohol remains heavily regulated in the US, partially as a legacy of prohibition. This regulation varies from state to state. In addition to the general sales tax, all 50 states impose an additional tax on beer, which is often passed onto consumers.
The taxes levied are an excise tax and come in the form of either a fixed per-volume tariff or a wholesale tax. Distributors are taxed in some states through their sales or by license fees. Other states impose a fee on bottles or cases of beer.  
This list ranks the 50 states and the District of Columbia from the lowest beer excise tax to the highest, ranging from $0.02 per gallon to $1.29. In each ranking, you can also see the number of breweries per capita in 2016 and the consumption per capita in 2015 (most recent data available). 
#51. Wyoming
Excise tax: $0.02 per gallon 
Breweries per capita: 1.1 (#45 highest) 
Consumption per capita: 1.28 (#14 highest)
#50. Missouri
Excise tax: $0.06 per gallon
Breweries per capita: 1.8 (#33 highest)
Consumption per capita: 1.17 (#21 highest)
#49. Wisconsin
Excise tax: $0.06 per gallon
Breweries per capita: 3.3 (#12 highest)
Consumption per capita: 1.39 (#6 highest)
#48. Kentucky
Excise tax: $0.08 per gallon
Breweries per capita: 1.1 (#44 highest)
Consumption per capita: 0.99 (#39 highest)
#47. Oregon
Excise tax: $0.08 per gallon
Breweries per capita: 8.1 (#4 highest)
Consumption per capita: 1.22 (#18 highest)
#46. Colorado
Excise tax: $0.08 per gallon
Breweries per capita: 8.4 (#3 highest)
Consumption per capita: 1.12 (#28 highest)
#45. Pennsylvania
Excise tax: $0.08 per gallon
Breweries per capita: 2.2 (#25 highest)
Consumption per capita: 1.31 (#12 highest)
#44. Maryland
Excise tax: $0.09 per gallon
Breweries per capita: 1.5 (#36 highest)
Consumption per capita: 0.85 (#48 highest)
#43. District of Columbia
Excise tax: $0.09 per gallon
Breweries per capita: 2.3 (#22 highest)
Consumption per capita: 1.14 (#25 highest)
#42. Rhode Island
Excise tax: $0.11 per gallon
Breweries per capita: 1.9 (#31 highest)
Consumption per capita: 0.96 (#45 highest)
#41. Massachussetts
Excise tax: $0.11 per gallon
Breweries per capita: 2.2 (#24 highest)
Consumption per capita: 0.96 (#44 highest)
#40. New Jersey
Excise tax: $0.12 per gallon
Breweries per capita: 1.3 (#43 highest)
Consumption per capita: 0.83 (#50 highest)
#39. Indiana
Excise tax: $0.12 per gallon
Breweries per capita: 2.7 (#19 highest)
Consumption per capita: 0.98 (#41 highest)
#38. Montana
Excise tax: $0.14 per gallon
Breweries per capita: 9 (#2 highest)
Consumption per capita: 1.63 (#2 highest)
#37. New York
Excise tax: $0.14 per gallon
Breweries per capita: 1.9 (#29 highest)
Consumption per capita: 0.9 (#47 highest)
#36. Idaho
Excise tax: $0.15 per gallon
Breweries per capita: 4.6 (#10 highest)
Consumption per capita: 0.93 (#46 highest)
#35. Minnesota
Excise tax: $0.15 per gallon
Breweries per capita: 2.8 (#16 highest)
Consumption per capita: 1.16 (#24 highest)
#34. Delaware
Excise tax: $0.16 per gallon
Breweries per capita: 2.7 (#18 highest)
Consumption per capita: 1.2 (#20 highest)
#33. Arizona
Excise tax: $0.16 per gallon
Breweries per capita: 1.8 (#32 highest)
Consumption per capita: 1.16 (#23 highest)
#32. North Dakota
Excise tax: $0.16 per gallon
Breweries per capita: 1.9 (#30 highest)
Consumption per capita: 1.57 (#3 highest)
#31. Nevada
Excise tax: $0.16 per gallon
Breweries per capita: 1.7 (#34 highest)
Consumption per capita: 1.38 (#7 highest)
#30. Kansas
Excise tax: $0.18 per gallon
Breweries per capita: 1.5 (#35 highest)
Consumption per capita: 1.03 (#34 highest)
#29. West Virginia
Excise tax: $0.18 per gallon
Breweries per capita: 1.1 (#46 highest)
Consumption per capita: 1.14 (#26 highest)
#28. Ohio
Excise tax: $0.18 per gallon
Breweries per capita: 2.1 (#26 highest)
Consumption per capita: 1.17 (#22 highest)
#27. Iowa
Excise tax: $0.19 per gallon
Breweries per capita: 3.2 (#13 highest)
Consumption per capita: 1.34 (#9 highest)
#26. California
Excise tax: $0.20 per gallon
Breweries per capita: 2.2 (#23 highest)
Consumption per capita: 0.99 (#38 highest)
#25. Michigan
Excise tax: $0.20 per gallon
Breweries per capita: 3.1 (#15 highest)
Consumption per capita: 0.99 (#40 highest)
#24. Texas
Excise tax: $0.20 per gallon
Breweries per capita: 1.1 (#45 highest)
Consumption per capita: 1.28 (#14 highest)
#23. Arkansas
Excise tax: $0.23 per gallon
Breweries per capita: 1.3 (#40 highest)
Consumption per capita: 0.97 (#42 highest)
#22. Illinois
Excise tax: $0.23 per gallon
Breweries per capita: 2 (#27 highest)
Consumption per capita: 1.12 (#29 highest)
#21. Connecticut
Excise tax: $0.24 per gallon
Breweries per capita: 1.9 (#28 highest)
Consumption per capita: 0.84 (#49 highest)
#20. Virginia
Excise tax: $0.26 per gallon
Breweries per capita: 2.7 (#20 highest)
Consumption per capita: 1 (#37 highest)
#19. Washington
Excise tax: $0.26 per gallon
Breweries per capita: 6.3 (#6 highest)
Consumption per capita: 0.97 (#43 highest)
#18. Vermont
Excise tax: $0.27 per gallon
Breweries per capita: 10.8 (#1 highest)
Consumption per capita: 1.57 (#4 highest)
#17. South Dakota
Excise tax: $0.27 per gallon
Breweries per capita: 2.5 (#21 highest)
Consumption per capita: 1.48 (#5 highest)
#16. New Hampshire
Excise tax: $0.30 per gallon
Breweries per capita: 5.4 (#8 highest)
Consumption per capita: 1.88 (#1 highest)
#15. Nebraska
Excise tax: $0.31 per gallon
Breweries per capita: 3.2 (#14 highest)
Consumption per capita: 1.34 (#10 highest)
#14. Georgia
Excise tax: $0.32 per gallon
Breweries per capita: 0.7 (#49 highest)
Consumption per capita: 1.01 (#36 highest)
#13. Maine
Excise tax: $0.35 per gallon
Breweries per capita: 7.6 (#5 highest)
Consumption per capita: 1.37 (#8 highest)
#12. Louisiana
Excise tax: $0.40 per gallon
Breweries per capita: 0.8 (#48 highest)
Consumption per capita: 1.27 (#15 highest)
#11. Oklahoma
Excise tax: $0.40 per gallon
Breweries per capita: 0.7 (#50 highest)
Consumption per capita: 1.07 (#32 highest)
#10. New Mexico
Excise tax: $0.41 per gallon
Breweries per capita: 3.9 (#11 highest)
Consumption per capita: 1.23 (#17 highest)
#9. Utah
Excise tax: $0.41 per gallon
Breweries per capita: 1.4 (#39 highest)
Consumption per capita: 0.65 (#51 highest)
#8. Mississippi
Excise tax: $0.43 per gallon
Breweries per capita: 0.4 (#51 highest)
Consumption per capita: 1.31 (#11 highest)
#7. Florida
Excise tax: $0.48 per gallon
Breweries per capita: 1.3 (#41 highest)
Consumption per capita: 1.11 (#31 highest)
#6. Alabama
Excise tax: $0.53 per gallon
Breweries per capita: 0.8 (#47 highest)
Consumption per capita: 1.12 (#27 highest)
#5. North Carolina
Excise tax: $0.62 per gallon
Breweries per capita: 2.8 (#17 highest)
Consumption per capita: 1.05 (#33 highest)
#4. South Carolina
Excise tax: $0.77 per gallon
Breweries per capita: 1.4 (#37 highest)
Consumption per capita: 1.21 (#19 highest)
#3. Hawaii
Excise tax: $0.93 per gallon
Breweries per capita: 1.3 (#42 highest)
Consumption per capita: 1.28 (#13 highest)
#2. Alaska
Excise tax: $1.07 per gallon
Breweries per capita: 6.2 (#7 highest)
Consumption per capita: 1.11 (#30 highest)
#1. Tennessee
Excise tax: $1.29 per gallon
Breweries per capita: 1.4 (#38 highest)
Consumption per capita: 1.03 (#35 highest)