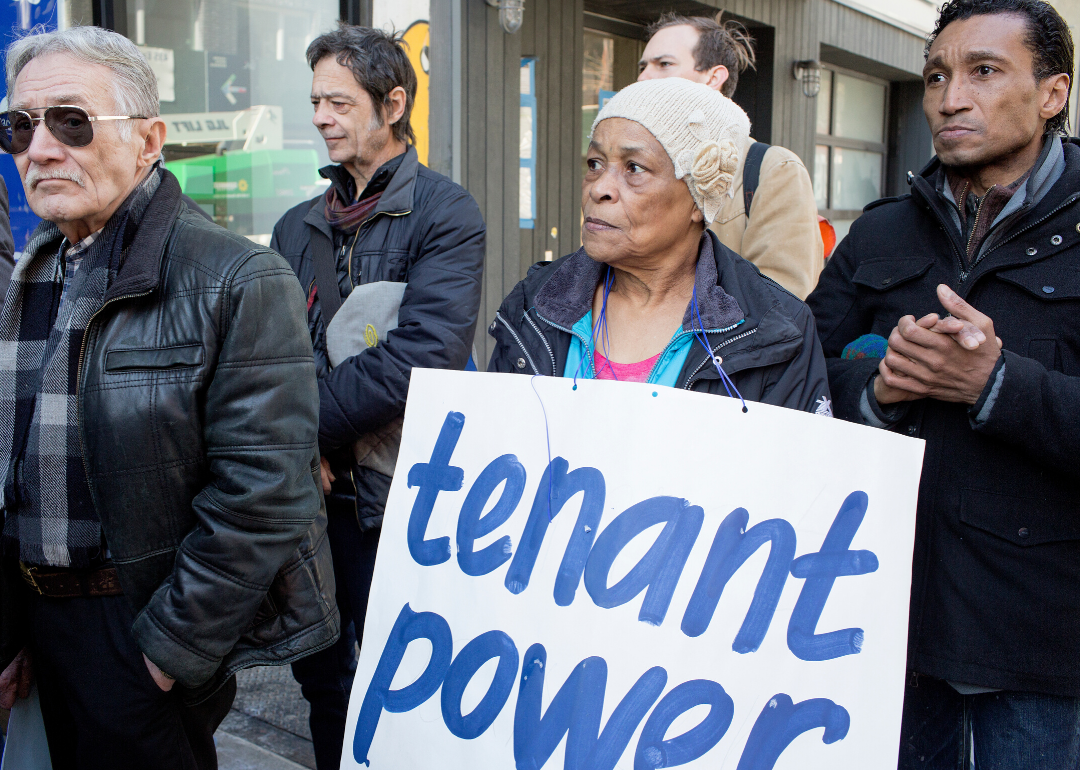 State and federal rental laws affected by the coronavirus
Andrew Lichtenstein // Corbis via Getty Images
State and federal rental laws affected by the coronavirus
On Jan. 20, 2020, the first novel coronavirus case was reported in the United States. Since then, the pandemic has turned life upside down for many Americans. Most notably, millions of people are now out of work or working drastically reduced hours, as "stay at home" orders have popped up in almost every state, often cutting all non-essential workers. While these actions help to cut down the number of people exposed to the virus and help to stem the spread, they also leave many wondering how they'll pay rent in the months to come.
According to the National Multifamily Housing Council, 43 million American households are renters. On April 2, CNN reported that first-time claims for unemployment benefits had surged 3000% since the start of March, with 6.6 million workers filing between March 22–28 alone. These statistics show that there is an unprecedented number of Americans who cannot pay their rent come April 1 or May 1.
In the following slides, Stacker takes a look at different state and federal rental laws that have been affected by the coronavirus. Using news and government reports, we're diving into all the different ways governments are offering a helping hand to renters in the months to come, from halting non-payment evictions to reducing rent in certain situations. That being said, it's important to note that as of April 1 there are no state or federal orders that forgive rent for any category of renters. And while not every state has extended emergency orders that have impacted their rental laws, that could easily change in the months to come. As the coronavirus pandemic continues, Stacker is committed to keeping you as up-to-date as possible.
Read on to see how states around the country are temporarily changing their rental laws in light of this unprecedented pandemic.
Related: How the biggest companies in America are impacted by COVID-19