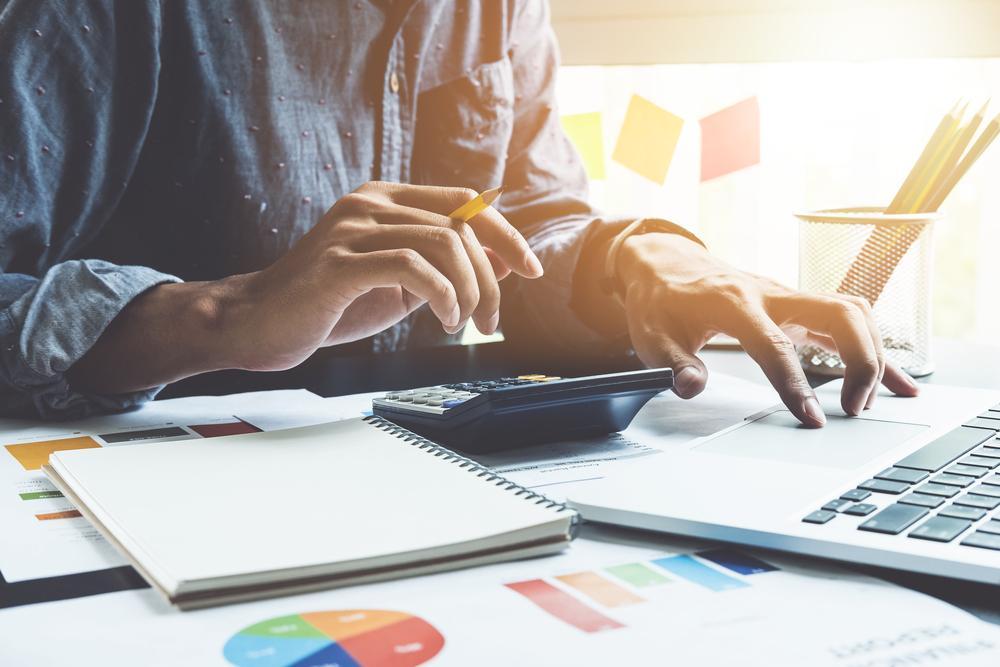 States with the best and worst credit scores
Natee Meepian // Shutterstock
States with the best and worst credit scores
Whether one is opening a new credit card or buying a house, a big financial decision requires checking one's credit score. This score, rated on a point system from 300 to 850, is compiled by banks, credit card companies, and other lenders by analyzing an individual's history of borrowing money and repaying their debts. But it's not just useful for banks and credit cards; calculating one's credit score can help them discover how trustworthy they appear to lenders, and how well they're meeting their financial goals.
In a recent WalletHub report, experts analyzed U.S. credit score averages across a variety of demographics, including year, age, and income. In this article, Stacker looks at the geographic picture: Where in the country are Americans the best at paying their debts?
Using WalletHub's data, Stacker ranked all 50 states, plus the District of Columbia, by the average credit scores of its inhabitants. Most state averages are in the 650 to 700 range, which Experian classifies as "good" or "very good." Many of the best scores are clustered in the Midwest while some of the worst are clustered in the South.
Read on to see which state came out on top, and to find out how you compare to your state's average.
#30. Mississippi
Average credit score: 642
#29. Georgia (tie)
Average credit score: 648
#29. Alabama (tie)
Average credit score: 648
#28. Nevada (tie)
Average credit score: 649
#28. Louisiana (tie)
Average credit score: 649
#27. South Carolina
Average credit score: 652
#26. Arkansas
Average credit score: 653
#25. Texas
Average credit score: 654
#24. Tennessee (tie)
Average credit score: 657
#24. New Mexico (tie)
Average credit score: 657
#24. Kentucky (tie)
Average credit score: 657
#23. Oklahoma
Average credit score: 658
#22. West Virginia (tie)
Average credit score: 659
#22. Indiana (tie)
Average credit score: 659
#21. North Carolina (tie)
Average credit score: 661
#21. Delaware (tie)
Average credit score: 661
#20. Maryland (tie)
Average credit score: 664
#20. District of Columbia (tie)
Average credit score: 664
#19. Florida
Average credit score: 665
#18. Ohio (tie)
Average credit score: 666
#18. Arizona (tie)
Average credit score: 666
#17. Michigan
Average credit score: 667
#16. Missouri
Average credit score: 669
#15. Rhode Island (tie)
Average credit score: 670
#15. Maine (tie)
Average credit score: 670
#15. Alaska (tie)
Average credit score: 670
#14. New Jersey (tie)
Average credit score: 671
#14. Illinois (tie)
Average credit score: 671
#13. Wyoming (tie)
Average credit score: 673
#13. Kansas (tie)
Average credit score: 673
#12. Pennsylvania (tie)
Average credit score: 675
#12. Connecticut (tie)
Average credit score: 675
#11. Virginia
Average credit score: 676
#10. Utah (tie)
Average credit score: 677
#10. California (tie)
Average credit score: 677
#9. Wisconsin (tie)
Average credit score: 680
#9. New York (tie)
Average credit score: 680
#9. Iowa (tie)
Average credit score: 680
#8. Idaho
Average credit score: 681
#7. Colorado
Average credit score: 683
#6. Washington (tie)
Average credit score: 685
#6. Vermont (tie)
Average credit score: 685
#6. Oregon (tie)
Average credit score: 686
#6. Massachusetts (tie)
Average credit score: 685
#5. New Hampshire (tie)
Average credit score: 686
#5. Montana (tie)
Average credit score: 686
#4. Nebraska
Average credit score: 688
#3. South Dakota
Average credit score: 695
#2. North Dakota (tie)
Average credit score: 701
#2. Hawaii (tie)
Average credit score: 701
#1. Minnesota
Average credit score: 702