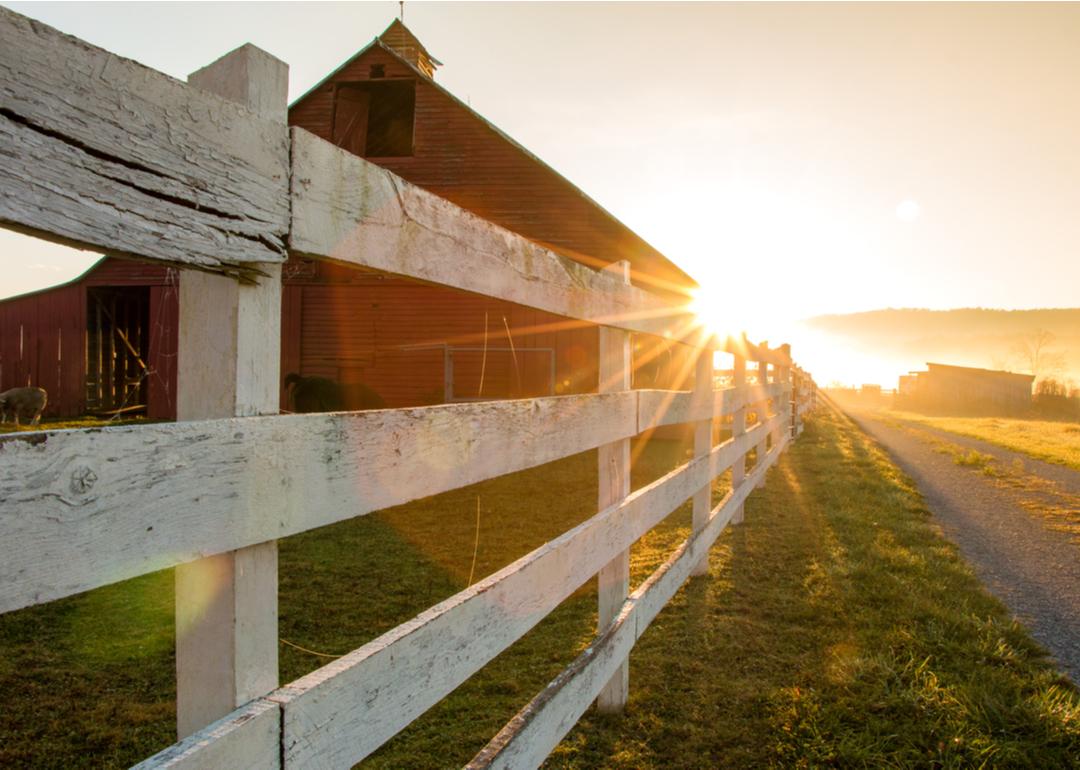 States with the biggest rural populations
My_Ticklefeet // Shutterstock
States with the biggest rural populations
It's predicted that by 2050, two-thirds of the world's population will live in cities. A once-agrarian planet is rapidly urbanizing, and America is no exception.
There was a time when most Americans lived in communities that by almost any measure could be called countrified. But today, much of the rural U.S. is hollowing out as young people flee to cities, death rates outnumber birth rates, sparsely populated towns age, metro suburbs expand, immigrants settle in densely populated areas, and so-called "new economy" jobs and wealth become concentrated almost exclusively in urban centers.
According to the U.S. Census Bureau, rural "encompasses all population, housing, and territory not included within an urban area." To qualify as an urban area, the territory must have 2,500 inhabitants or more, at least 1,500 of whom reside outside institutional group quarters. The classification of "rural" and "urban," however, has changed over time.
In censuses before 1950, "urban" comprised all territory, people, and housing units in incorporated places of 2,500 or more in areas (usually minor civil divisions) classified as urban under special rules relating to population size and density. But the definition of urban excluded many large, heavily settled areas merely because they were not incorporated. Before 1950, the Census Bureau attempted to avoid some of the more obvious omissions by classifying selected areas as "urban under special rules."  Even with such exceptions, however, many large, built-up areas were not labeled urban.
Since the Census is taken every 10 years, the most recent data comes from 2010. A century before that in 1910, more than half of America's population lived in rural areas— 54.4%, to be exact. A half-century later in 1960, just 30.1% of the U.S. population was rural, and today that number has fallen to 19.3%—or fewer than one in five Americans living the country life.  
Using 2010 Census data, Stacker ranked each state by the percentage of its population residing in rural areas—from least to most. The list also includes each state's historical Census data from 1910 and 1960, as well as a breakdown of rural population density and rural land area.
You may also like: States that have lost the most farms since 2000