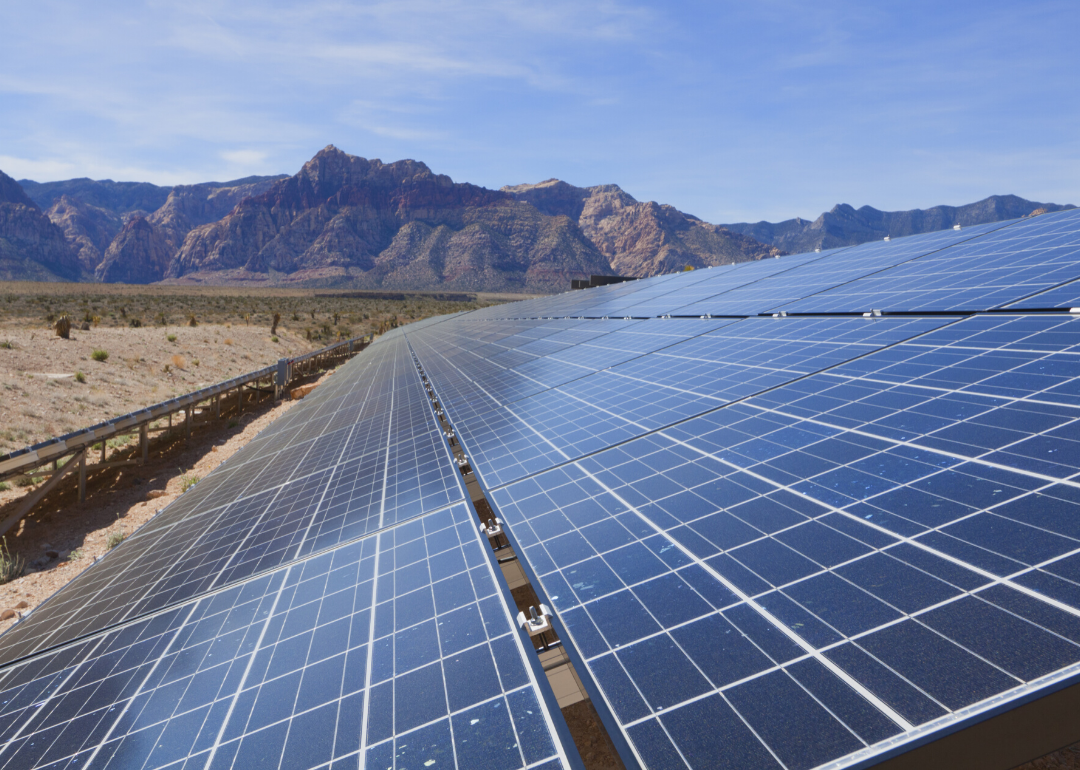 States with the fastest-growing clean energy production
Andrei Orlov // Shutterstock
States with the fastest growing clean energy production
America obtained more electricity from renewable sources than from coal for the first time in April 2019. This is a big milestone for a country that has long relied on fossil fuels for energy, but we're still lagging far behind the rest of the world: In 2015, the most recent year for which the World Bank reports global renewable energy consumption, the U.S. ranked #151 out of 200 nations and territories in the share of its energy coming from renewable sources.
While other countries are adopting carbon taxes and building fleets of electric buses, the U.S. is mired in political turmoil and led by a president who denies the urgent reality of climate change. Legislators are trying: In July, five senators introduced a bill that would require American utilities to source at least half of their energy from renewable sources by 2050. But this bill has little chance of passing in a Republican-controlled legislature with leaders such as Majority Leader Mitch McConnell (R-Kentucky), Lisa Murkowski (R-Alaska), and Joe Manchin (D-West Virginia).
Because of this national stalling, it's up to local governments to make headway on renewable energy legislation and clean infrastructure. As of this year, 29 states, Washington D.C., and three territories have adopted Renewable Portfolio Standards (RPS), which require utility companies to generate a specific percentage of their electricity from renewable sources by a specific date. On an even more local level, over 90 cities and several counties across the nation have pledged to be powered by 100% renewable energy by 2050; a few cities, like Georgetown, Texas, have already met this goal. And many cities, including New York City, have declared a "climate emergency," further incentivizing public leaders and ordinary homeowners alike to mobilize in favor of a greener society.
To more closely examine renewable energy in the U.S. on a local level, Stacker used data from the Energy Information Administration to rank all 50 states in terms of how much their clean energy production grew from 2013 to 2018, the most recent year for which data is available. Clean energy in this story includes all energy sources that do not put carbon dioxide into the atmosphere: hydroelectric, wind, nuclear, geothermal, solar thermal, and photovoltaic energy. It is important to note that renewable energy and clean energy are not interchangeable terms: Sources of energy that may be clean are not necessarily renewable, or able to naturally replenish themselves (such as nuclear power), while renewable sources of energy may not be clean (such as biomass).
Read on to find out how your state fares in cleaning up its energy act, and to learn about regulatory challenges and new clean energy projects across the country.