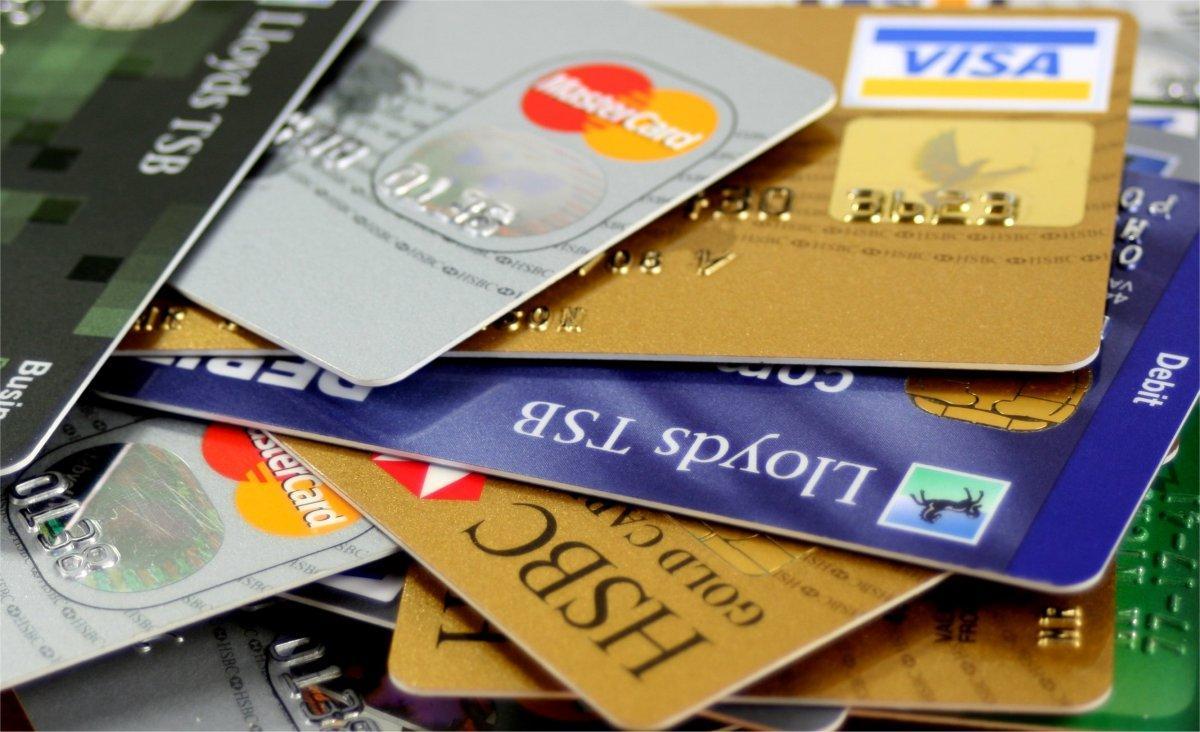 States with the most and least credit card debt
Nick Youngson // http://alphastockimages.com/
States with the most and least credit card debt
Credit card debt is a deep source of frustration for Americans. While the $1 trillion held in credit card debt pales in comparison to the $13 trillion held in mortgage debt, high interest rates and a month-to-month cycle of a lingering credit card balance is an ever-present worry for American consumers. A recent survey shows that Americans would go to great lengths to alleviate themselves of having to pay back their credit card companies, including a willingness to give up social media for a year, move to Antarctica, and even give up an internal organ in extreme cases.
While credit card debt is a national trend, breaking down credit card debt by state reveals a wide range of dependency on this short-term, but costly form of financing. Using data from the Federal Reserve Bank of New York, Stacker sought to analyze the states with the most and least credit card debt—looking at data from the fourth quarter of 2017, ranking by the per capita credit card debt while including information on the change year over year and the percentage that credit card debt makes up of total household debt within that state.
Read on to see how your state's credit card debt stacks up against the nation.
RELATED: Click here to read which cities have the best and worst credit scores.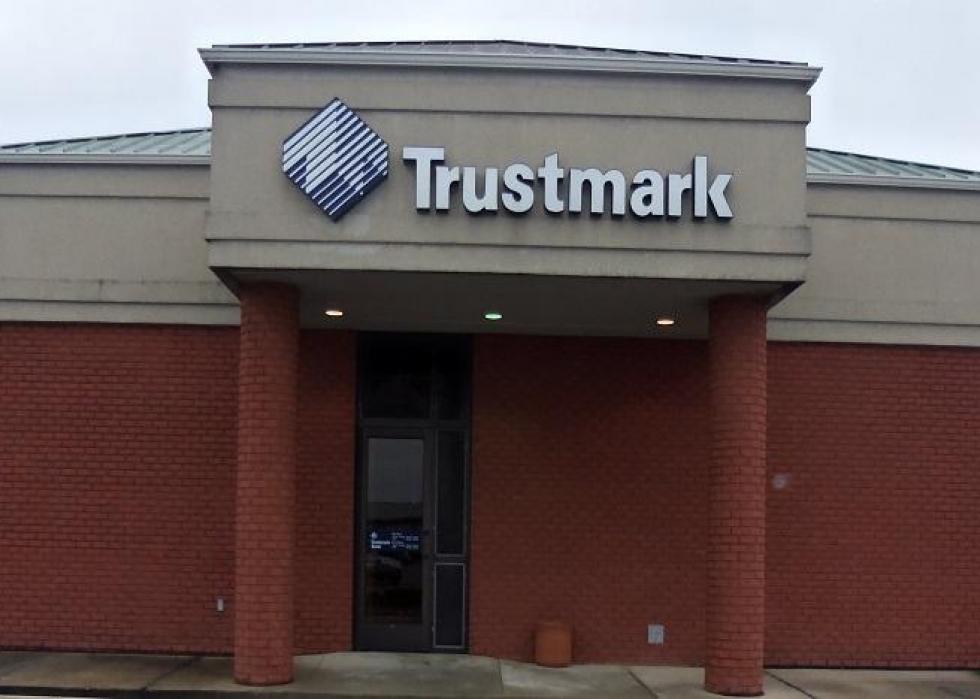 1 / 51
#51. Mississippi
2017 credit card debt per capita: $2,020 (+9.19% from 2016)
Percent of total household debt: 6.53%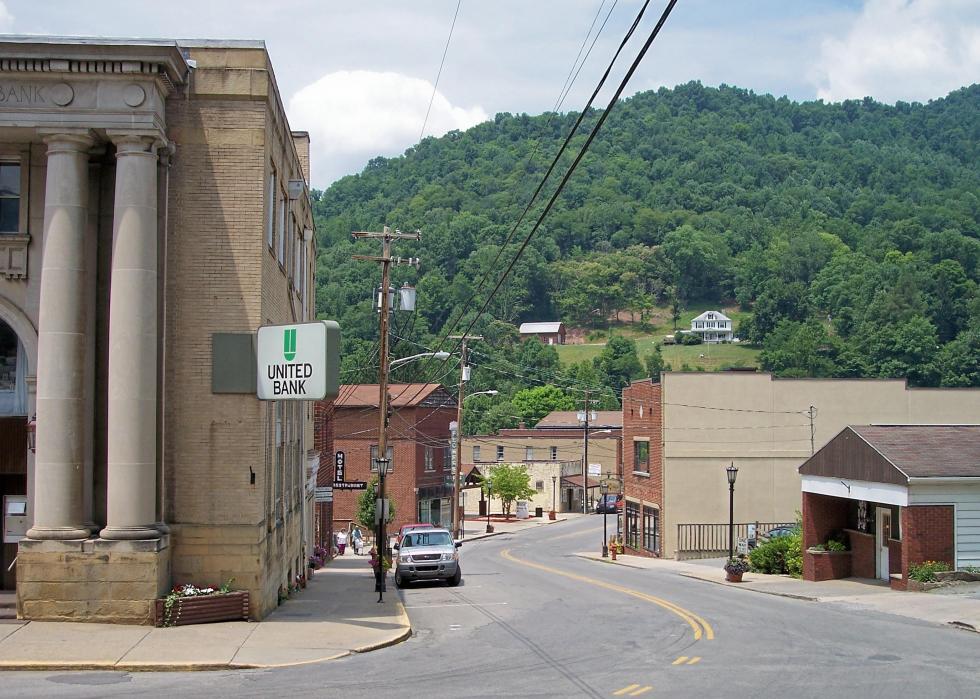 2 / 51
Tim Kiser // Wikimedia Commons
#50. West Virginia
2017 credit card debt per capita: $2,240 (+3.70% from 2016)
Percent of total household debt: 7.78%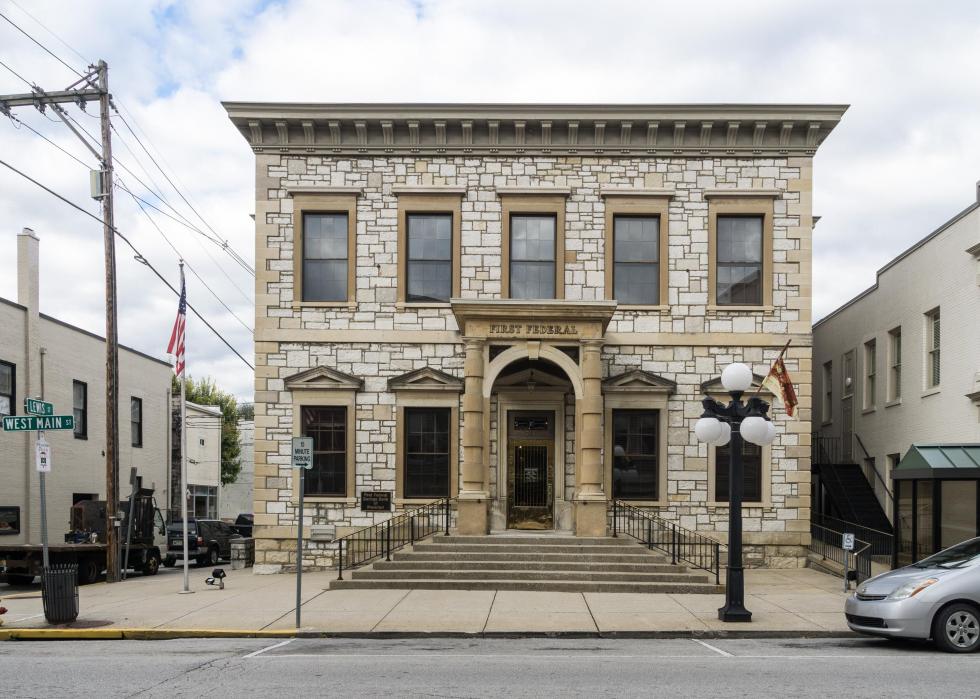 3 / 51
Kenneth C. Zirkel // Wikimedia Commons
#49. Kentucky
2017 credit card debt per capita: $2,280 (+4.59% from 2016)
Percent of total household debt: 6.77%

 
4 / 51
Brandonrush // Wikimedia Commons
#48. Arkansas
2017 credit card debt per capita: $2,300 (+6.98% from 2016)
Percent of total household debt: 7.14%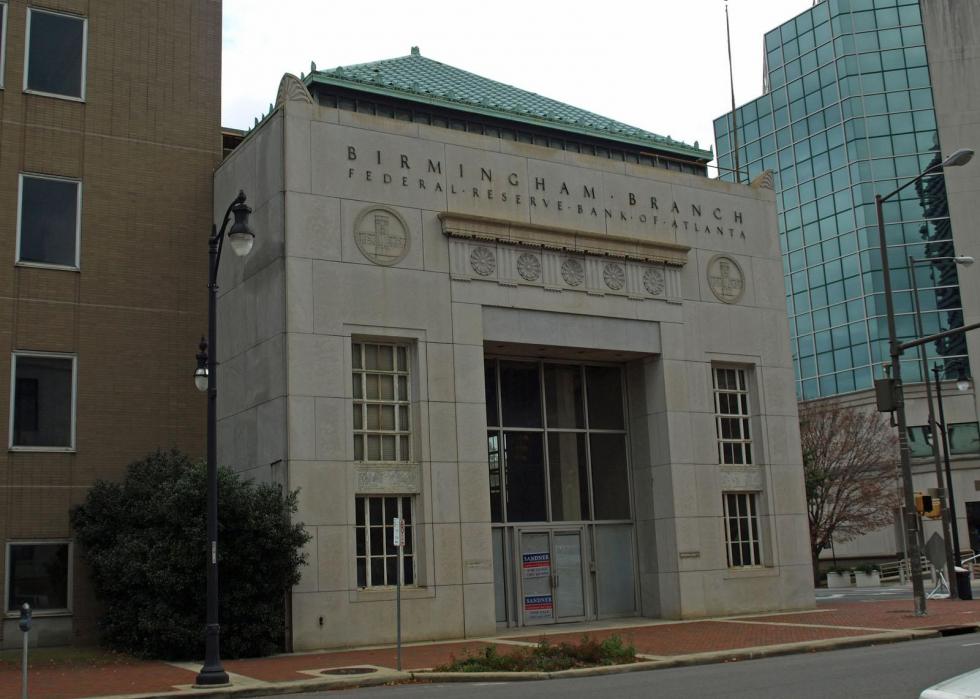 5 / 51
Chris Pruitt // Wikimedia Commons
#47. Alabama
2017 credit card debt per capita: $2,370 (+8.22% from 2016)
Percent of total household debt: 6.57%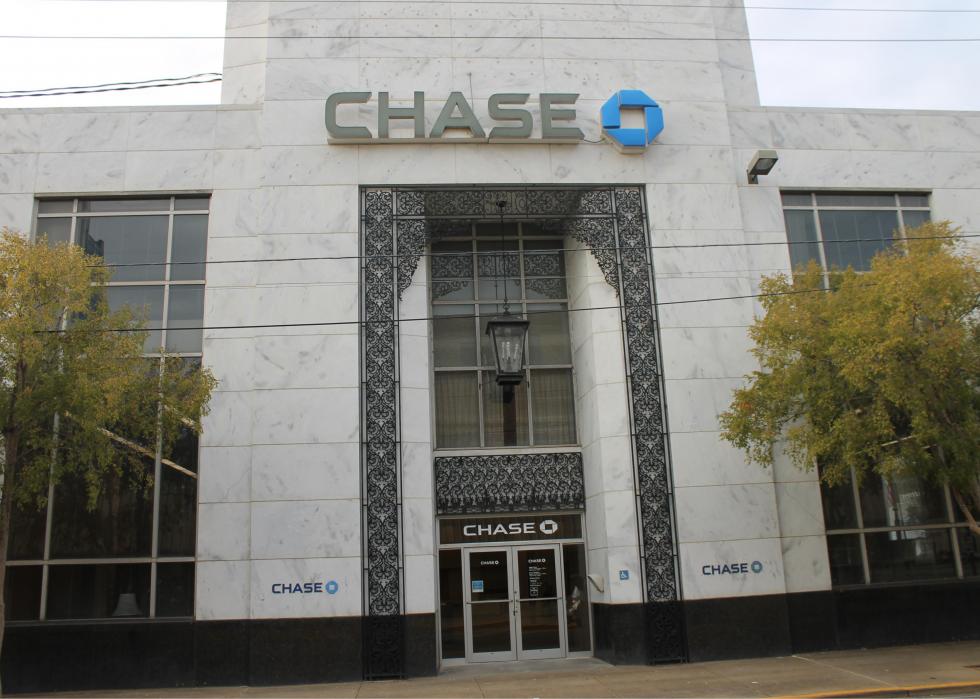 6 / 51
Billy Hathorn // Wikimedia Commons
#46. Louisiana
2017 credit card debt per capita: $2,440 (+7.49% from 2016)
Percent of total household debt: 6.64%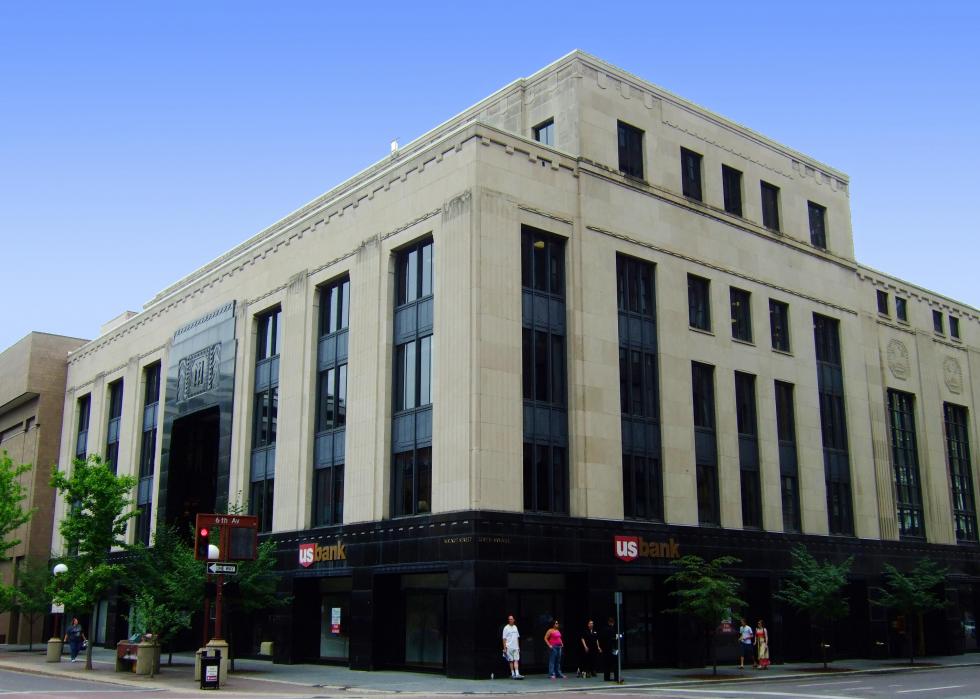 7 / 51
James Steakley // Wikimedia Commons
#45. Iowa
2017 credit card debt per capita: $2,450 (+4.70% from 2016)
Percent of total household debt: 6.29%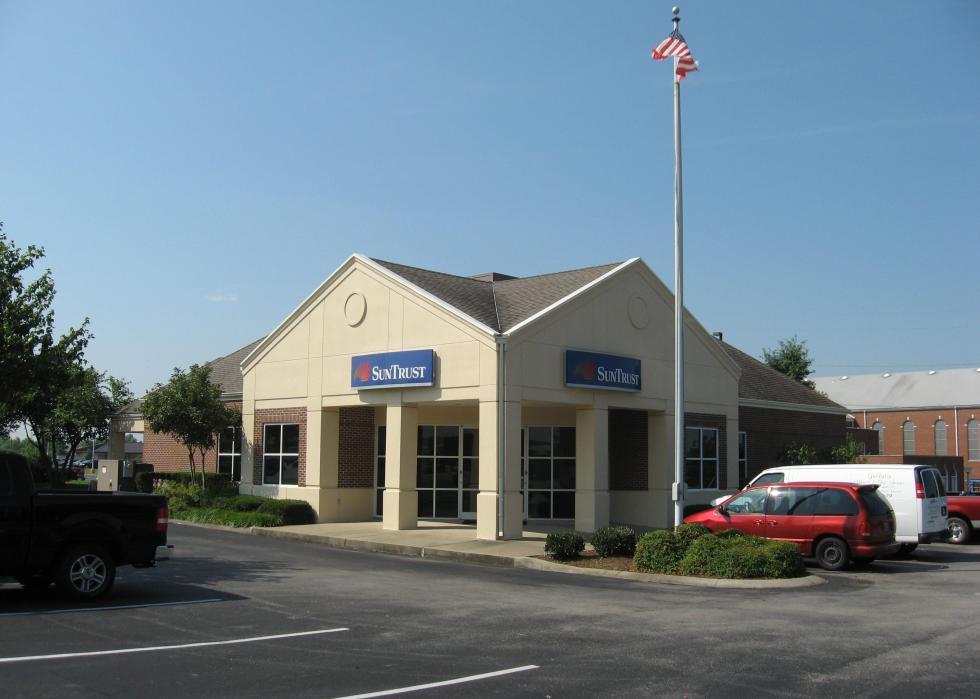 8 / 51
#44. Tennessee
2017 credit card debt per capita: $2,480 (+5.08% from 2016)
Percent of total household debt: 6.22%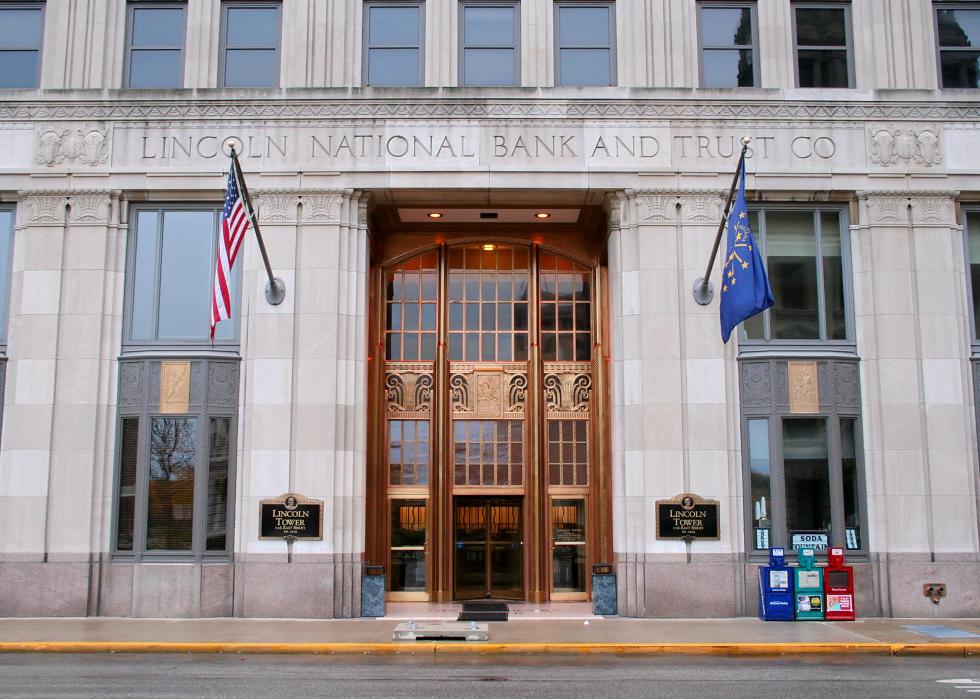 9 / 51
Tysto // Wikimedia Commons
#43. Indiana
2017 credit card debt per capita: $2,500 (+5.49% from 2016)
Percent of total household debt: 6.72%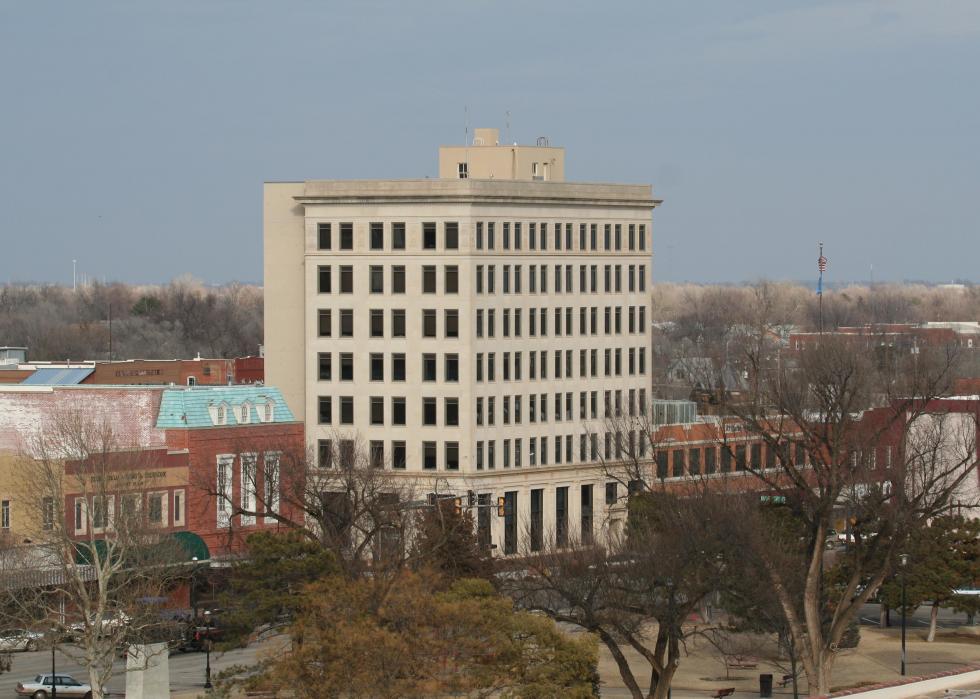 10 / 51
Drobinson // Wikimedia Commons
#42. Oklahoma
2017 credit card debt per capita: $2,550 (+9.44% from 2016)
Percent of total household debt: 7.52%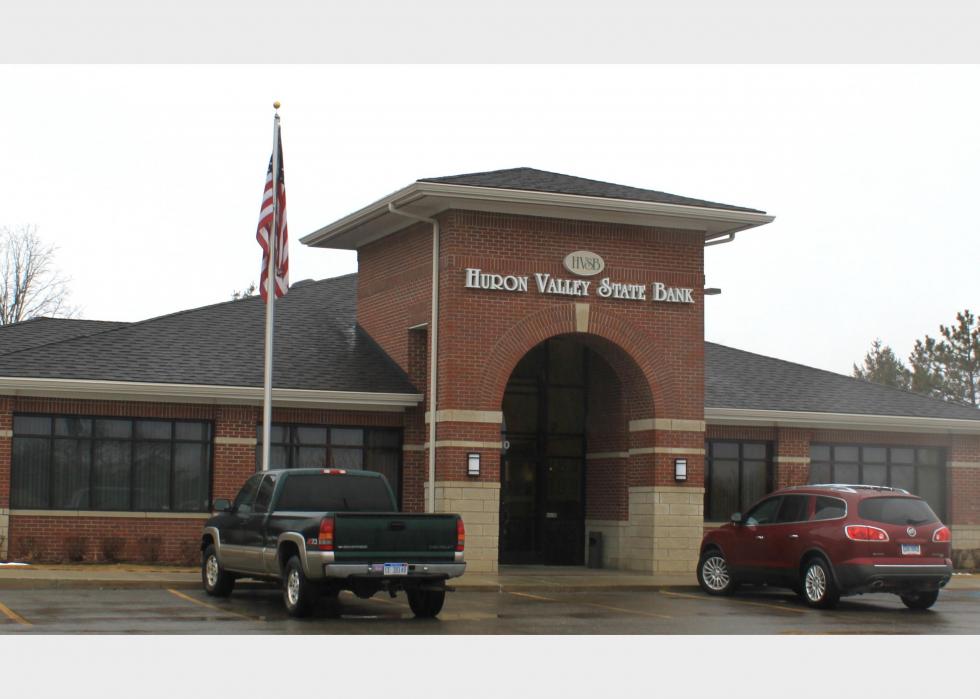 11 / 51
Dwight Burdette // Wikimedia Commons
#41. Michigan
2017 credit card debt per capita: $2,610 (+5.24% from 2016)
Percent of total household debt: 6.93%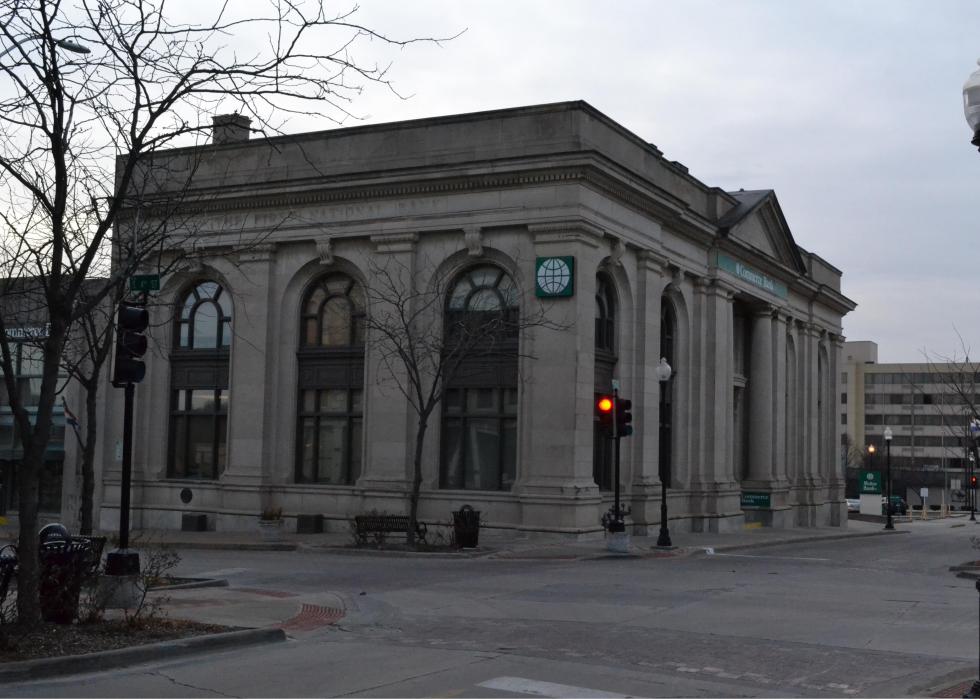 12 / 51
25or6to4 // Wikimedia Commons
#40. Missouri
2017 credit card debt per capita: $2,620 (+5.22% from 2016)
Percent of total household debt: 6.82%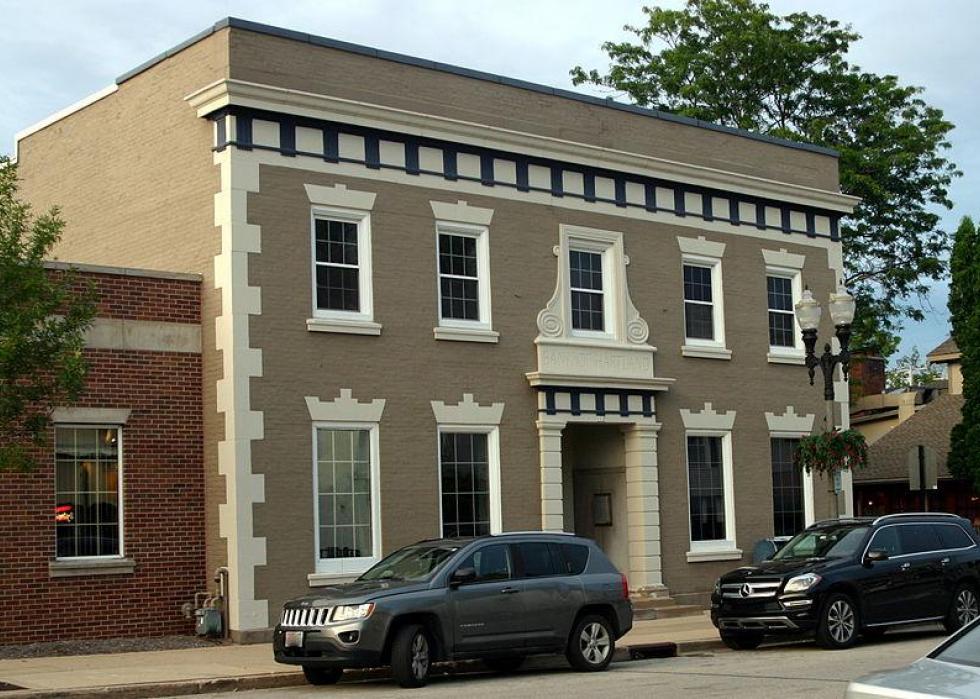 13 / 51
Hluka03 // Wikimedia Commons
#39. Wisconsin
2017 credit card debt per capita: $2,630 (+3.95% from 2016)
Percent of total household debt: 6.72%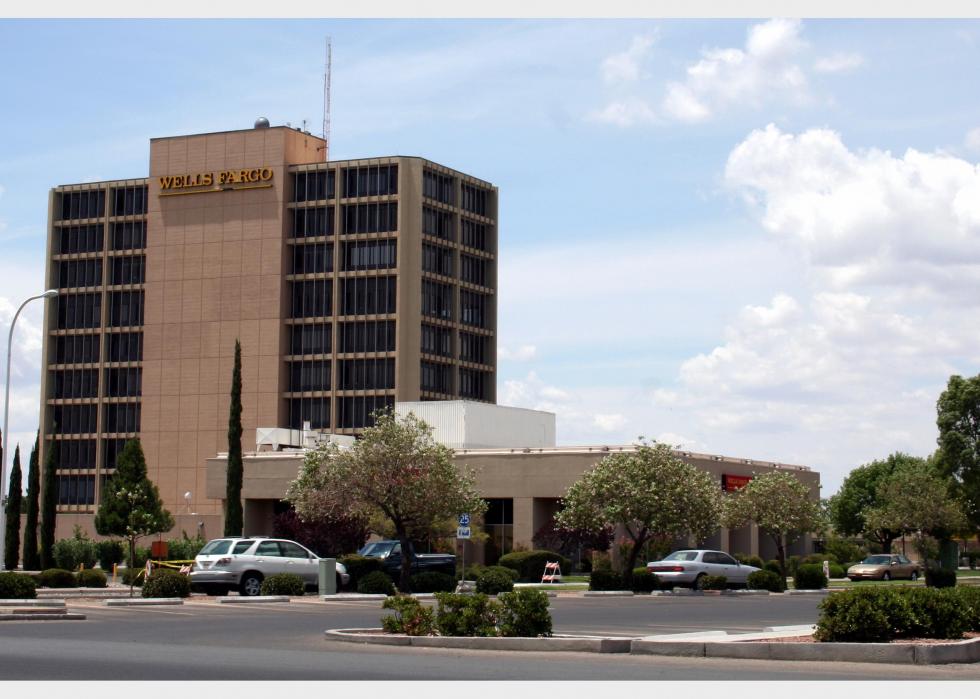 14 / 51
Yassie // Wikimedia Commons
#38. New Mexico
2017 credit card debt per capita: $2,650 (+3.92% from 2016)
Percent of total household debt: 6.85%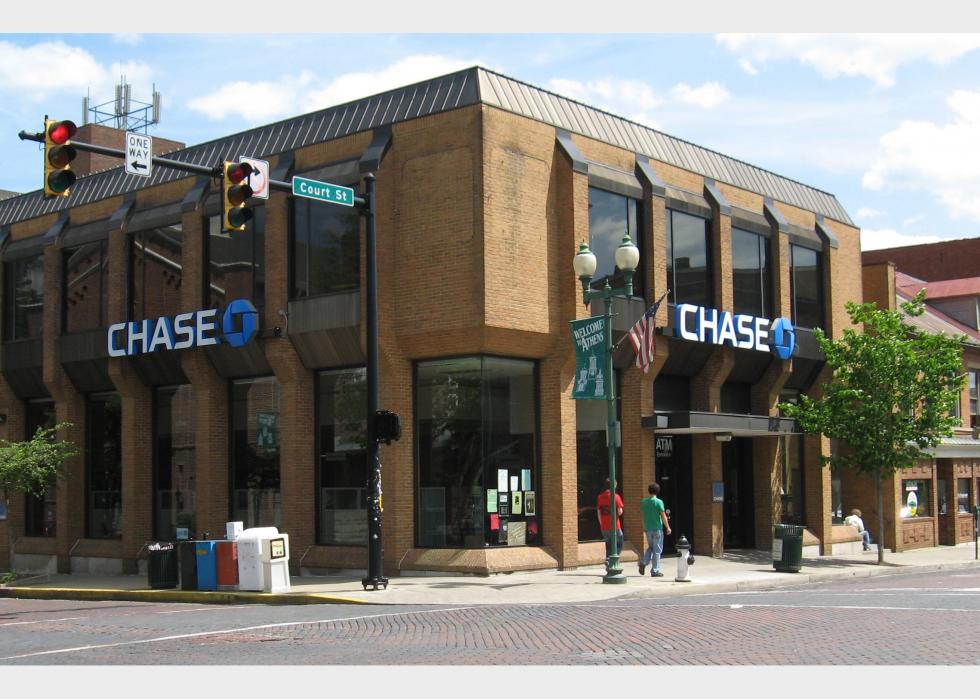 15 / 51
User:Ed! // Wikimedia Commons
#37. Ohio
2017 credit card debt per capita: $2,680 (+4.28% from 2016)
Percent of total household debt: 7.21%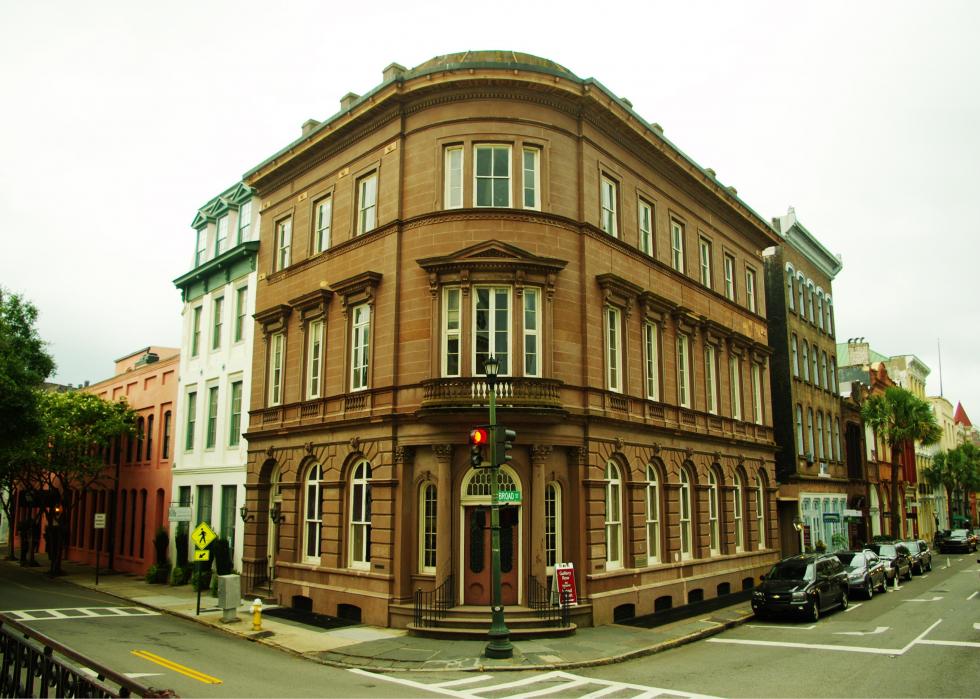 16 / 51
Brian Stansberry // Wikimedia Commons
#36. South Carolina
2017 credit card debt per capita: $2,680 (+7.20% from 2016)
Percent of total household debt: 6.35%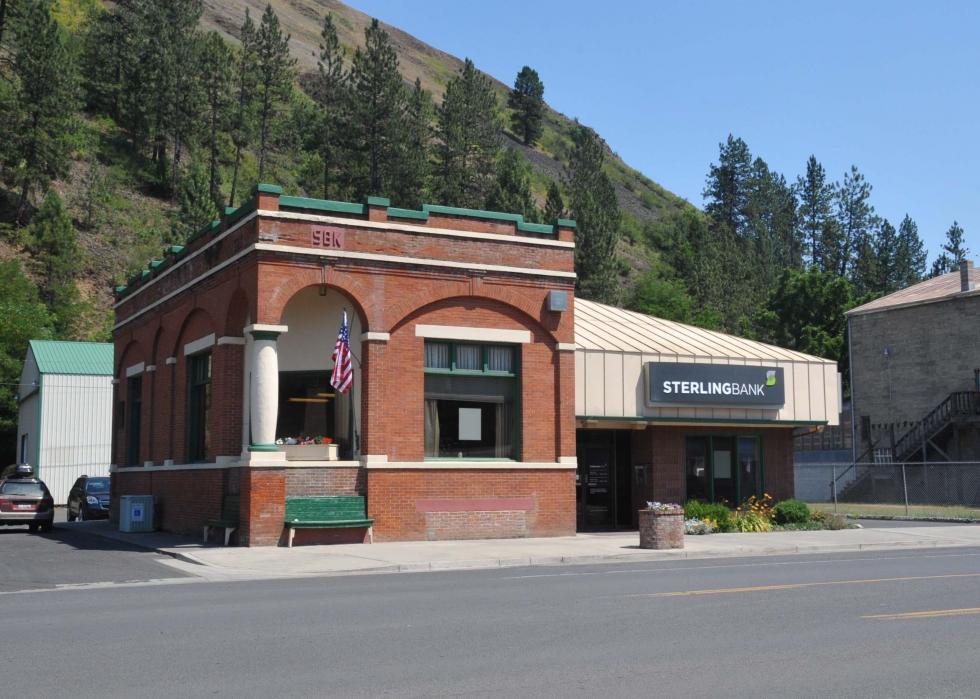 17 / 51
Jerry and Roy Klotz MD // Wikimedia Commons
#35. Idaho
2017 credit card debt per capita: $2,740 (+4.18% from 2016)
Percent of total household debt: 5.92%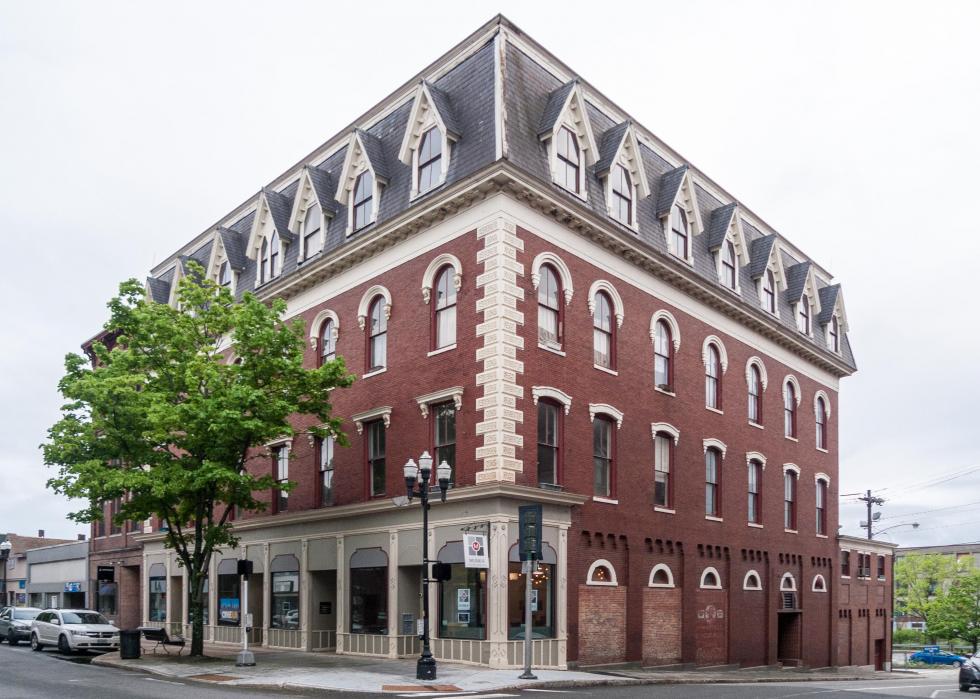 18 / 51
Kenneth C. Zirkel // Wikimedia Commons
#34. Maine
2017 credit card debt per capita: $2,750 (+3% from 2016)
Percent of total household debt: 6.54%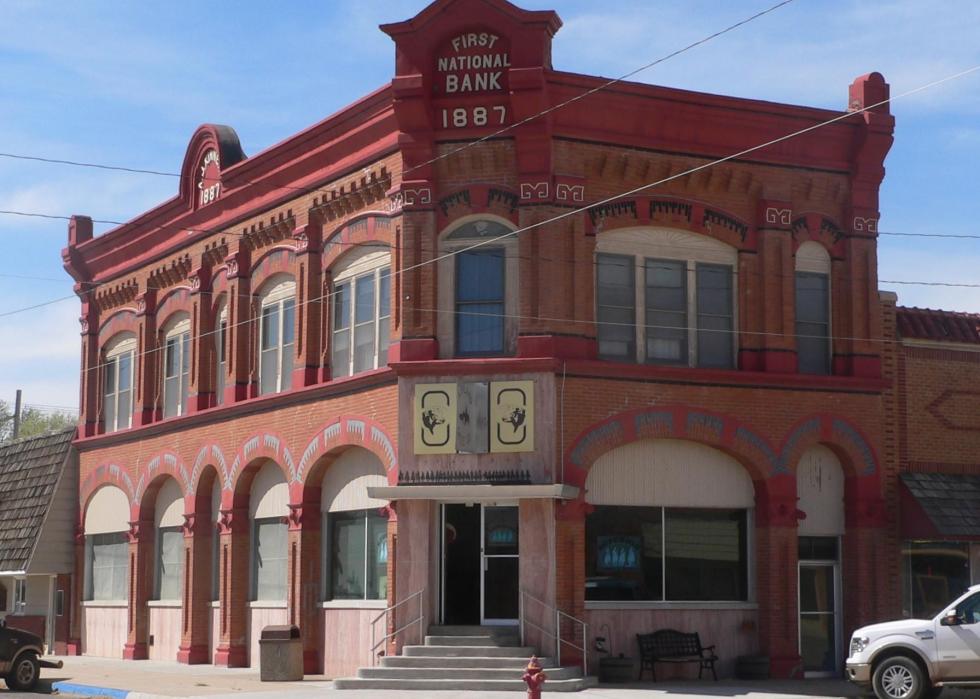 19 / 51
Ammodramus // Wikimedia Commons
#33. Kansas
2017 credit card debt per capita: $2,780 (+6.51% from 2016)
Percent of total household debt: 7.45%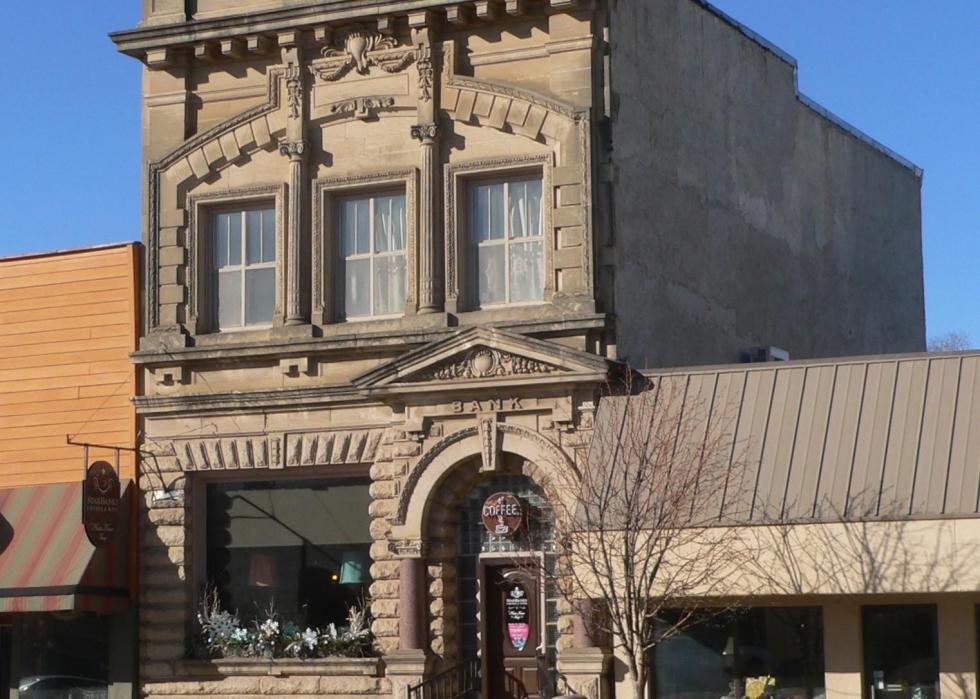 20 / 51
Ammodramus // Wikimedia Commons
#32. South Dakota
2017 credit card debt per capita: $2,780 (+4.91% from 2016)
Percent of total household debt: 6.76%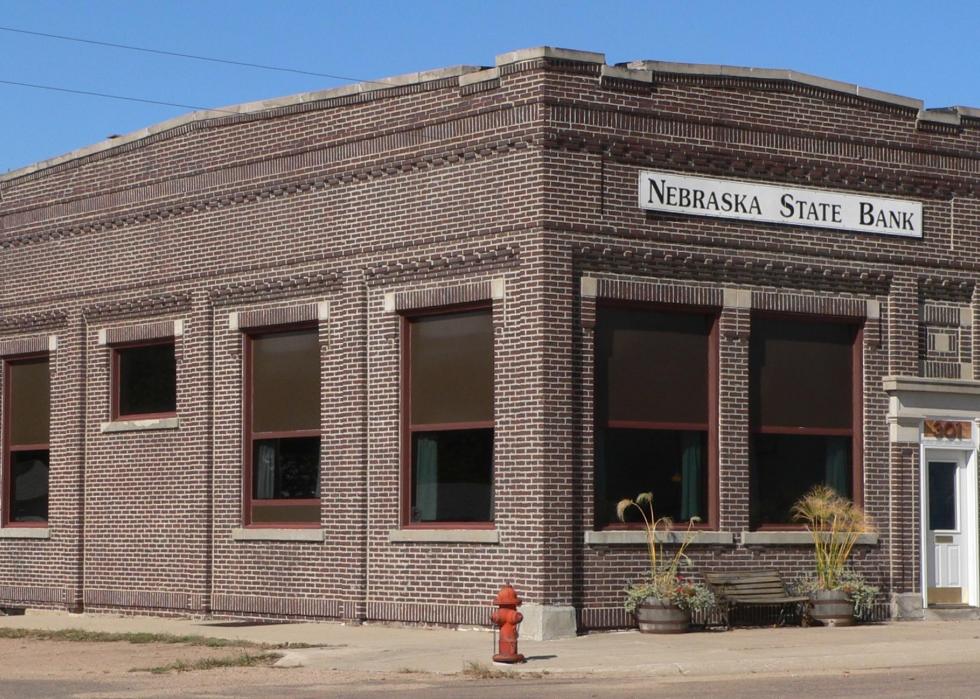 21 / 51
Ammodramus // Wikimedia Commons
#31. Nebraska
2017 credit card debt per capita: $2,790 (+5.68% from 2016)
Percent of total household debt: 7.08%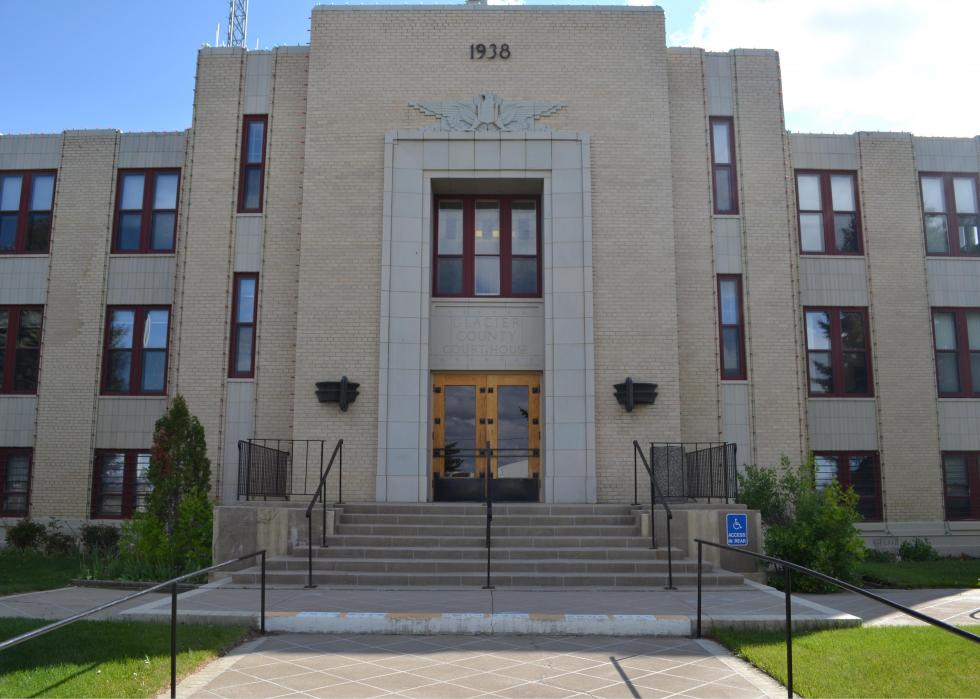 22 / 51
J.B. Chandler // Wikimedia Commons
#30. Montana
2017 credit card debt per capita: $2,840 (+4.03% from 2016)
Percent of total household debt: 6.43%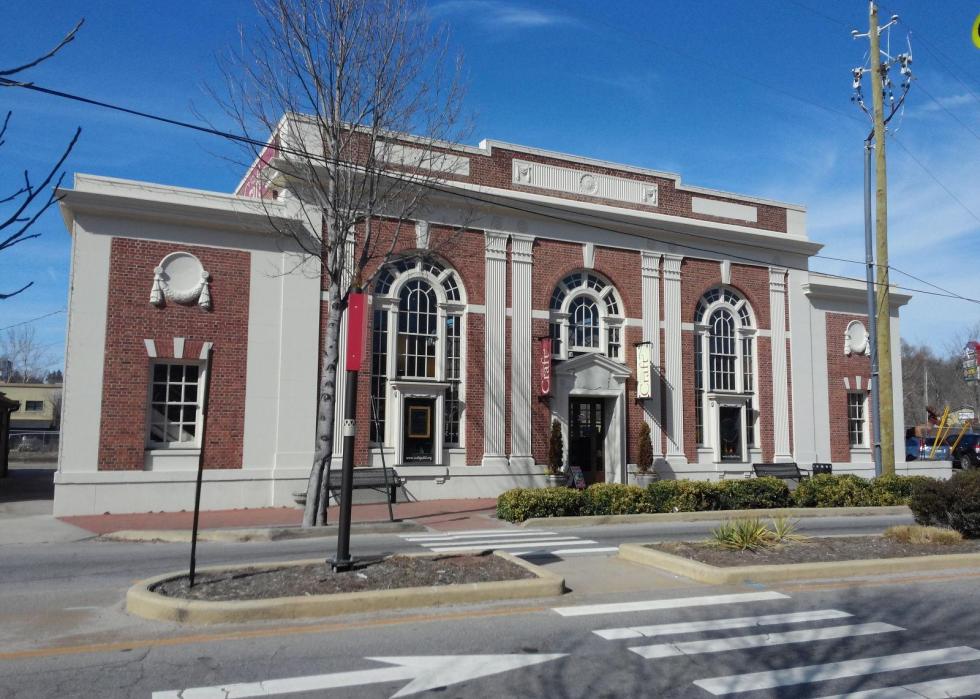 23 / 51
Upstateherd // Wikimedia Commons
#29. North Carolina
2017 credit card debt per capita: $2,880 (+6.27% from 2016)
Percent of total household debt: 6.43%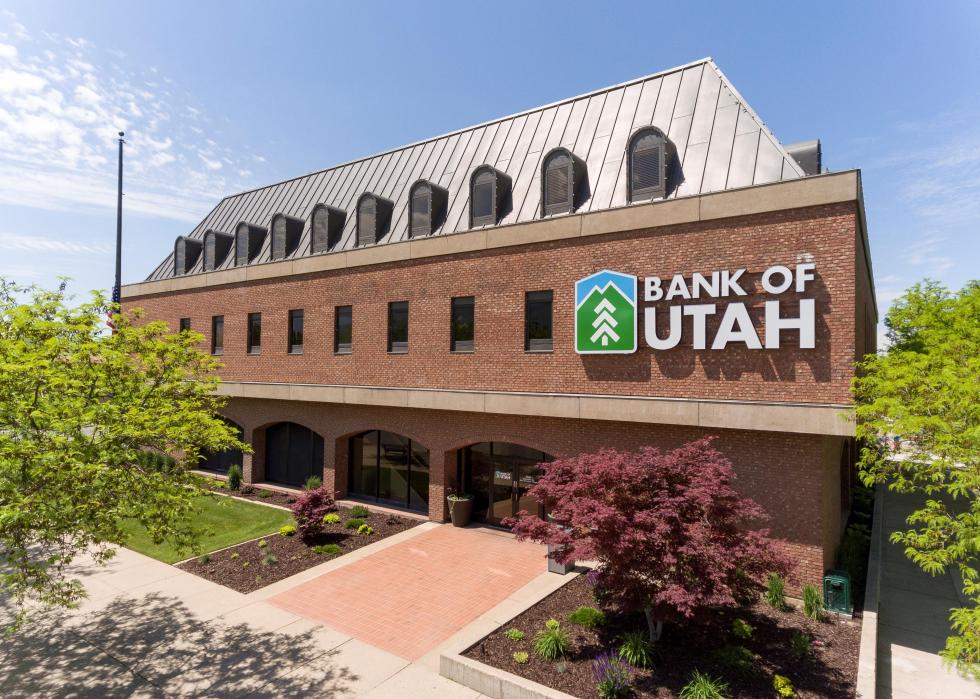 24 / 51
Bruce2605 // Wikimedia Commons
#28. Utah
2017 credit card debt per capita: $2,930 (+6.55% from 2016)
Percent of total household debt: 5.15%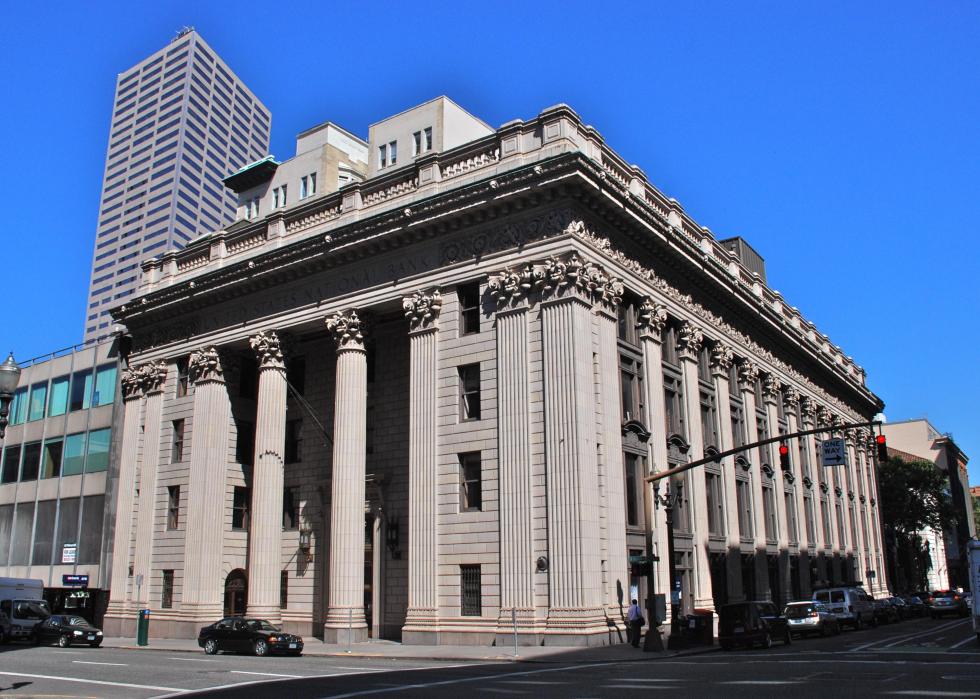 25 / 51
Steve Morgan // Wikimedia Commons
#27. Oregon
2017 credit card debt per capita: $2,940 (+5% from 2016)
Percent of total household debt: 5.55%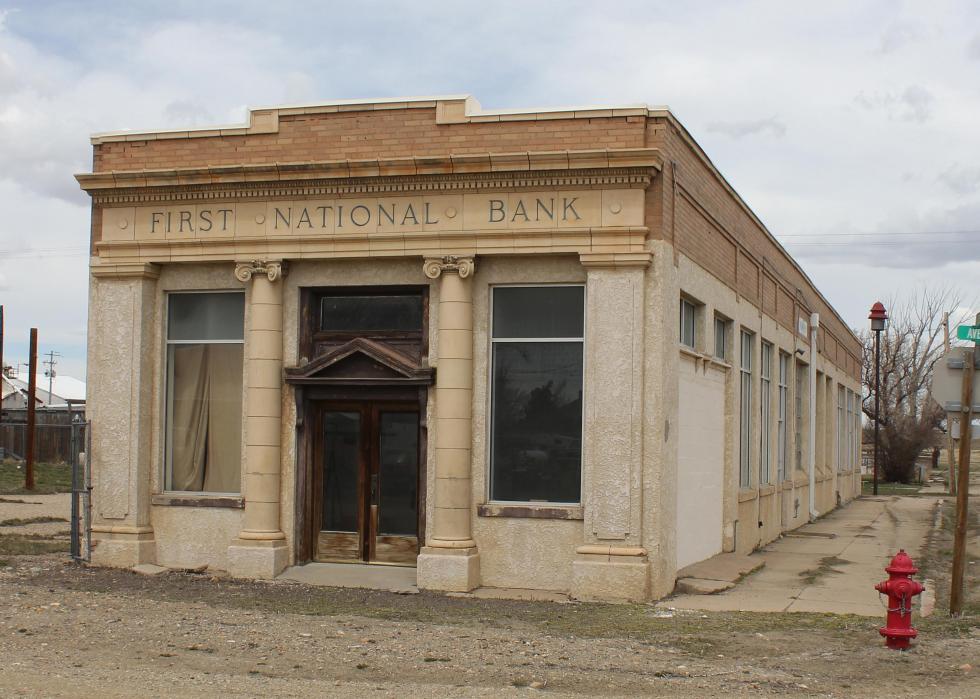 26 / 51
Jeffrey Beall // Wikimedia Commons
#26. Wyoming
2017 credit card debt per capita: $2,960 (+5.71% from 2016)
Percent of total household debt: 6.41%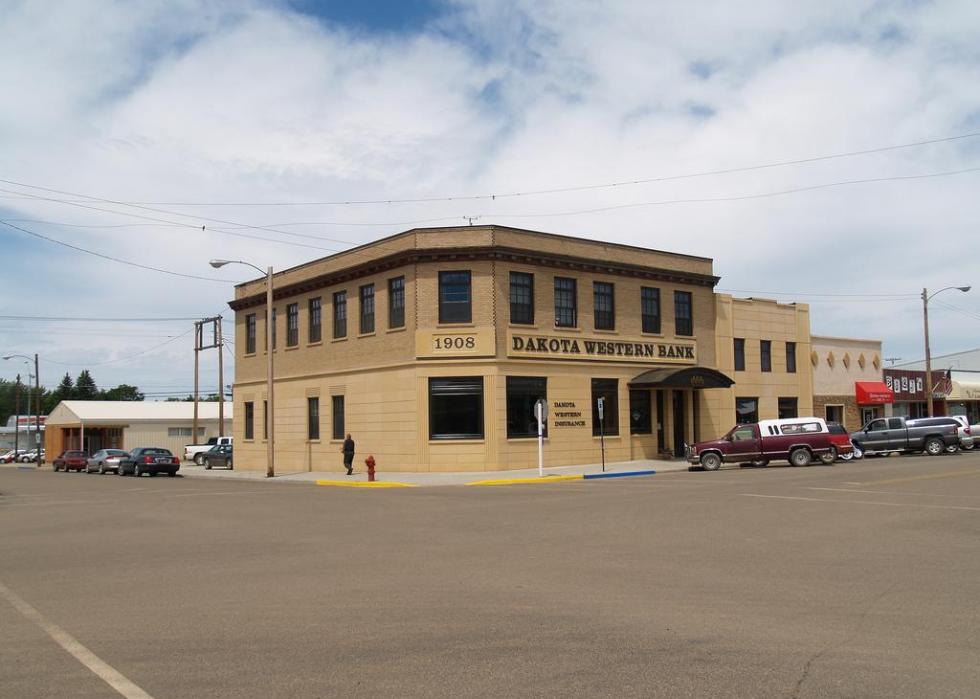 27 / 51
Andrew Filer // Wikimedia Commons
#25. North Dakota
2017 credit card debt per capita: $2,970 (+5.69% from 2016)
Percent of total household debt: 7.03%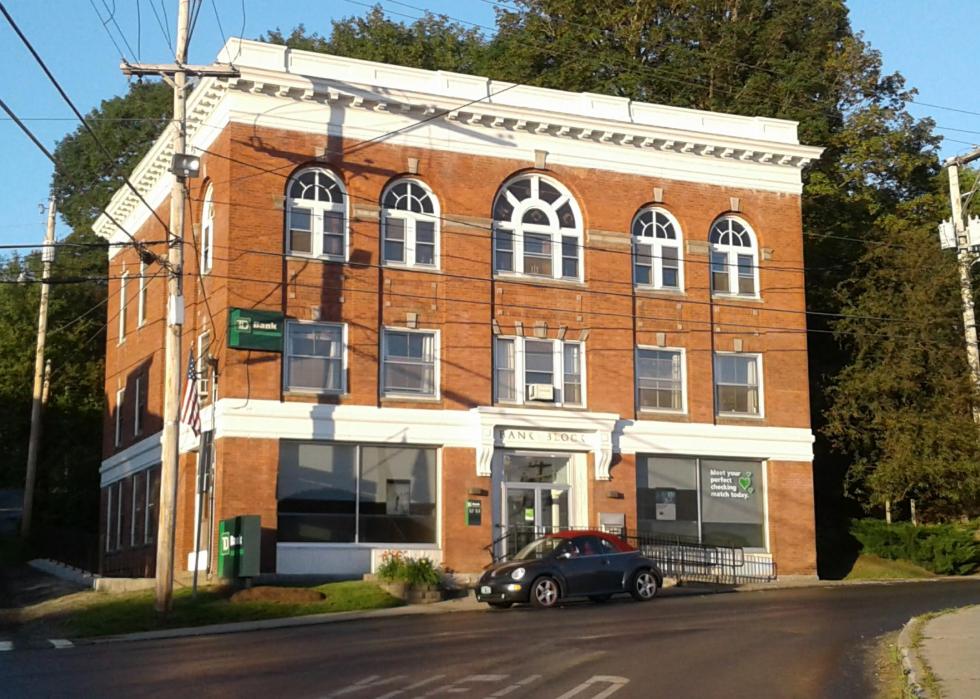 28 / 51
Artaxerxes // Wikimedia Commons
#24. Vermont
2017 credit card debt per capita: $2,970 (+3.13% from 2016)
Percent of total household debt: 6.58%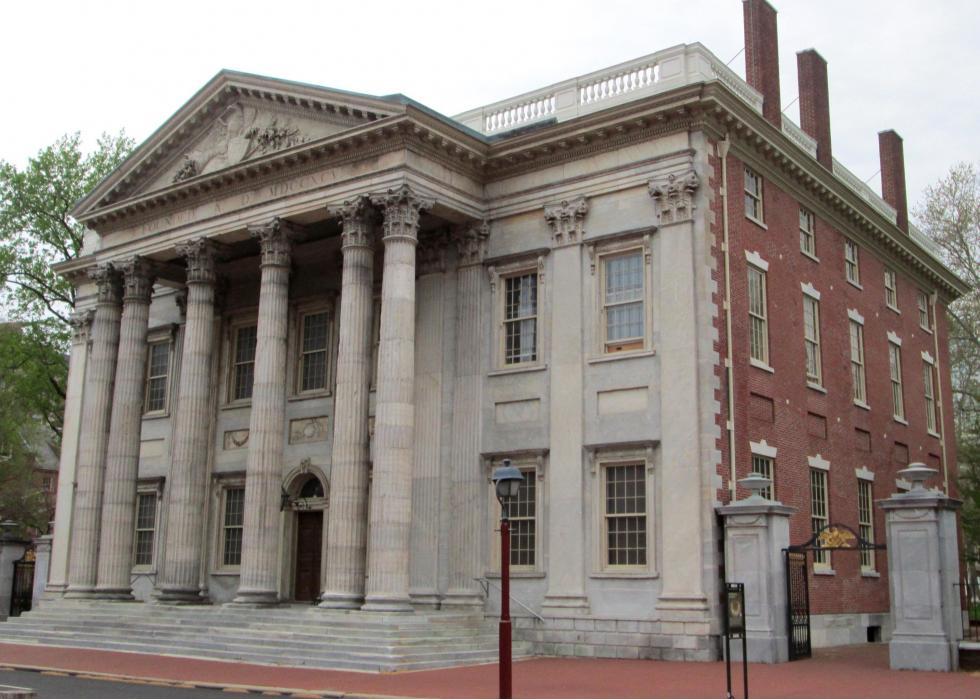 29 / 51
Beyond My Ken // Wikimedia Commons
#23. Pennsylvania
2017 credit card debt per capita: $3,030 (+4.48% from 2016)
Percent of total household debt: 7.31%

 
30 / 51
Michael Rivera // Wikimedia Commons
#22. Georgia
2017 credit card debt per capita: $3,130 (+8.30% from 2016)
Percent of total household debt: 6.7%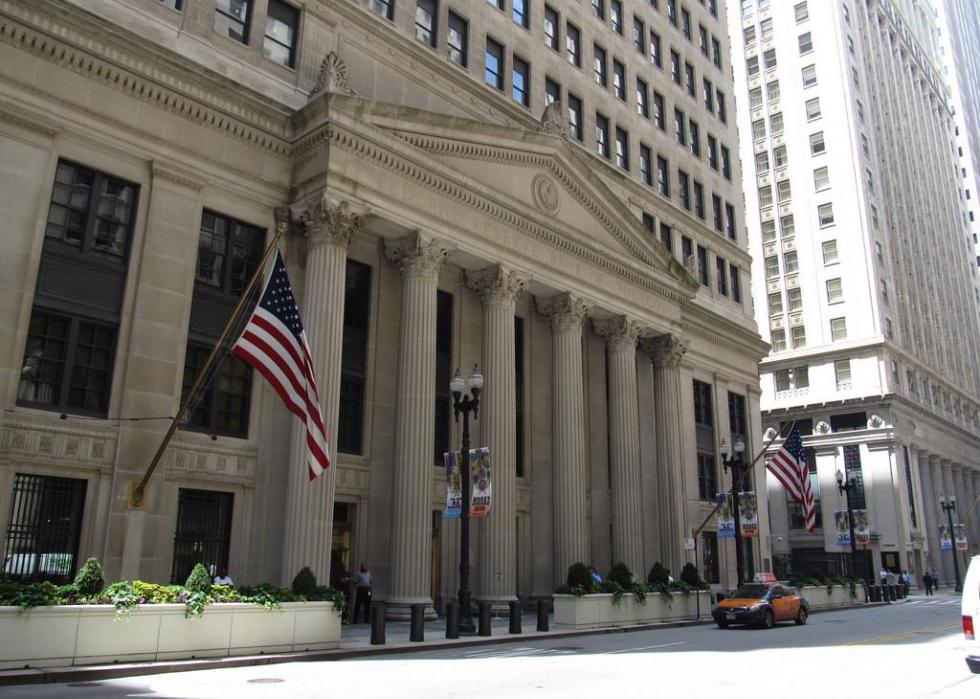 31 / 51
Ken L. // Wikimedia Commons
#21. Illinois
2017 credit card debt per capita: $3,130 (+5.39% from 2016)
Percent of total household debt: 6.85%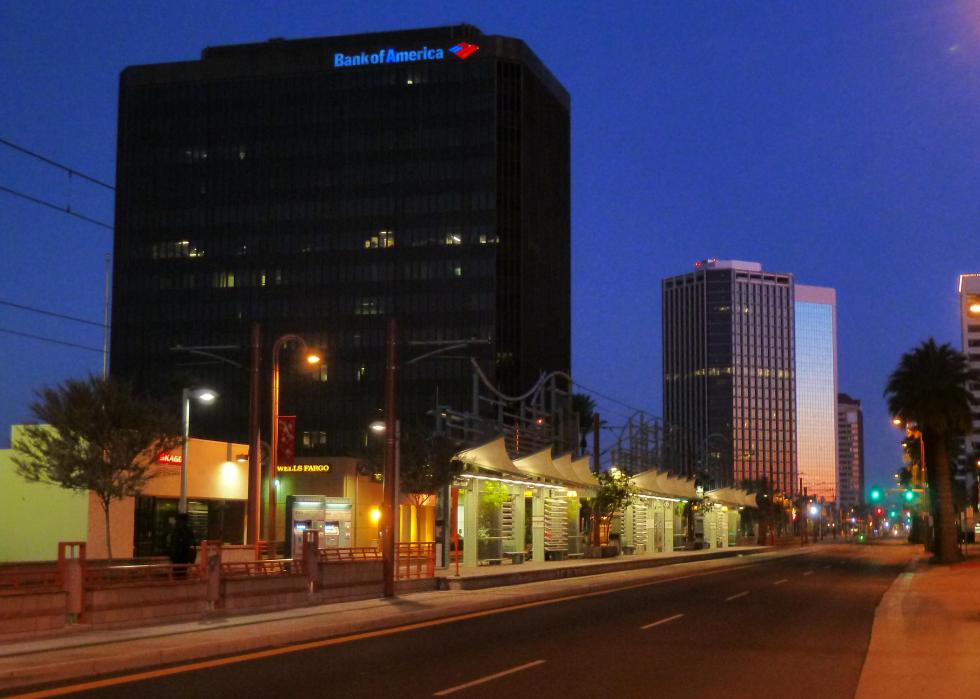 32 / 51
Chris English // Wikimedia Commons
#20. Arizona
2017 credit card debt per capita: $3,140 (+7.17% from 2016)
Percent of total household debt: 6.12%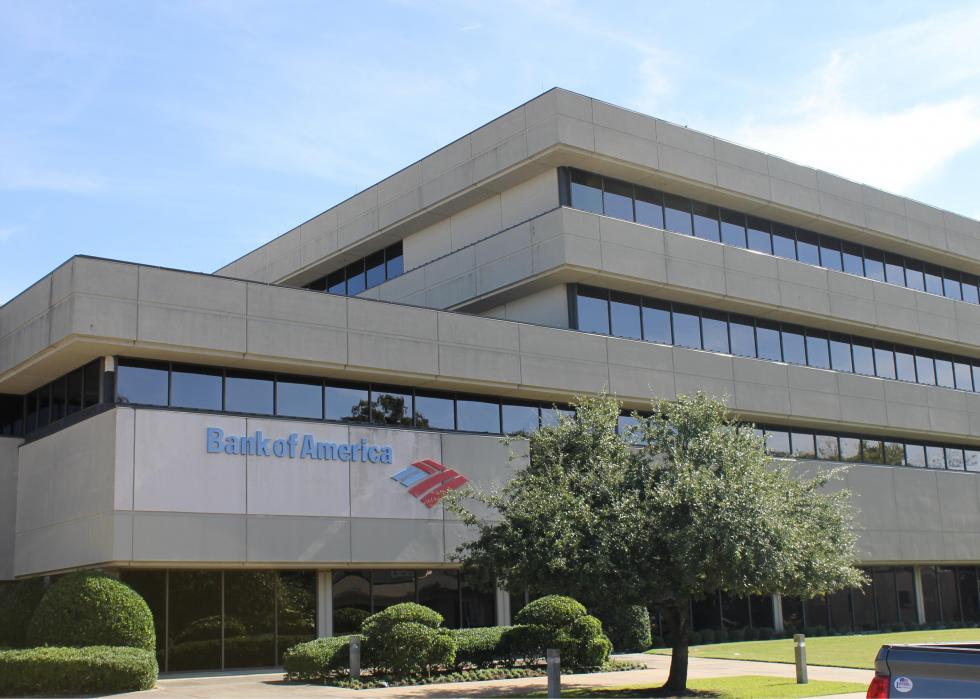 33 / 51
Billy Hathorn // Wikimedia Commons
#19. Texas
2017 credit card debt per capita: $3,140 (+6.8% from 2016)
Percent of total household debt: 7.54%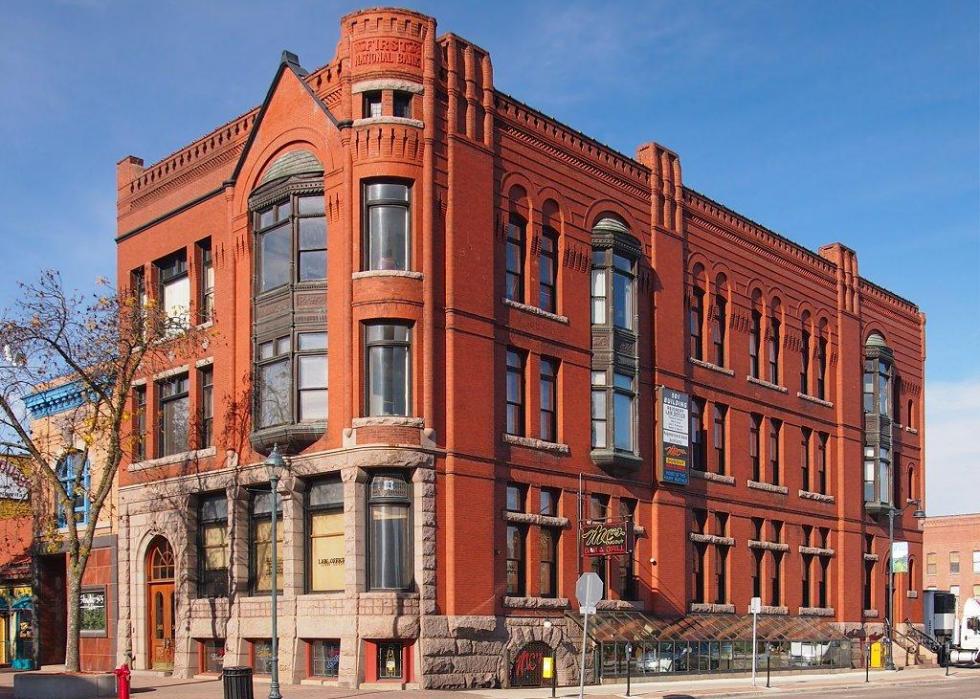 34 / 51
McGhiever // Wikimedia Commons
#18. Minnesota
2017 credit card debt per capita: $3,200 (+3.9% from 2016)
Percent of total household debt: 6.01%

 
35 / 51
Mark Holloway // Wikimedia Commons
#17. Nevada
2017 credit card debt per capita: $3,210 (+7% from 2016)
Percent of total household debt: 6.38%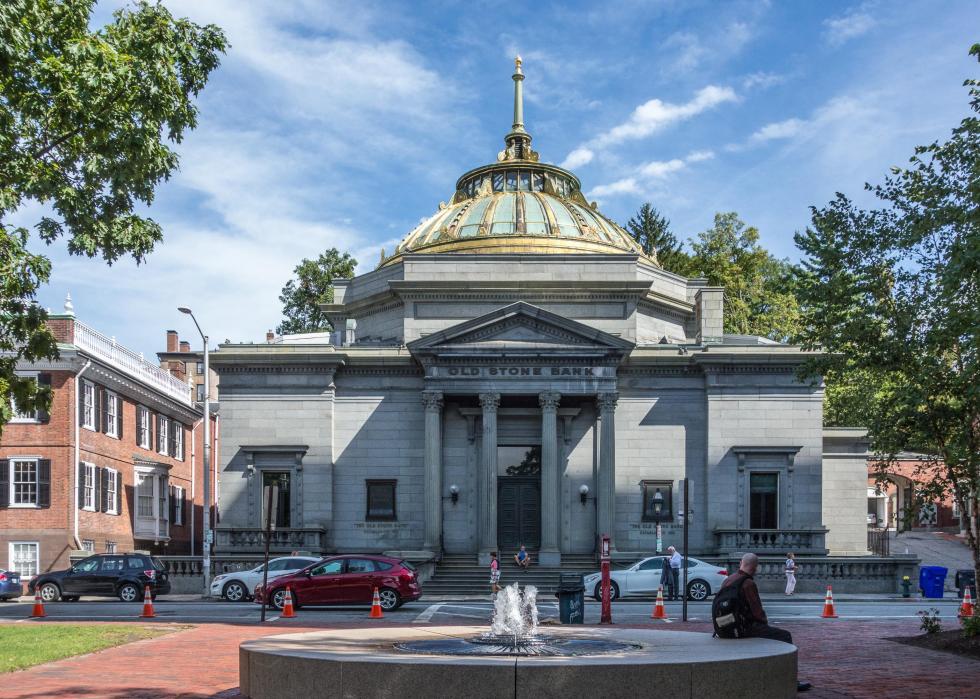 36 / 51
Kenneth C. Zirkel // Wikimedia Commons
#16. Rhode Island
2017 credit card debt per capita: $3,240 (+4.18% from 2016)
Percent of total household debt: 6.63%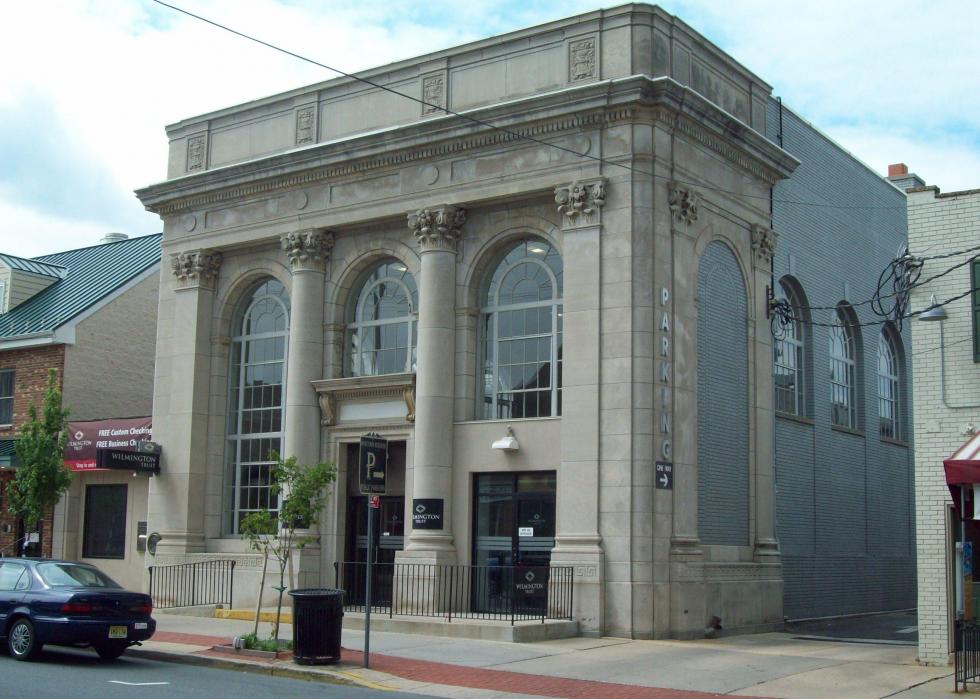 37 / 51
Pubdog // Wikimedia Commons
#15. Delaware
2017 credit card debt per capita: $3,260 (+8.67% from 2016)
Percent of total household debt: 6.11%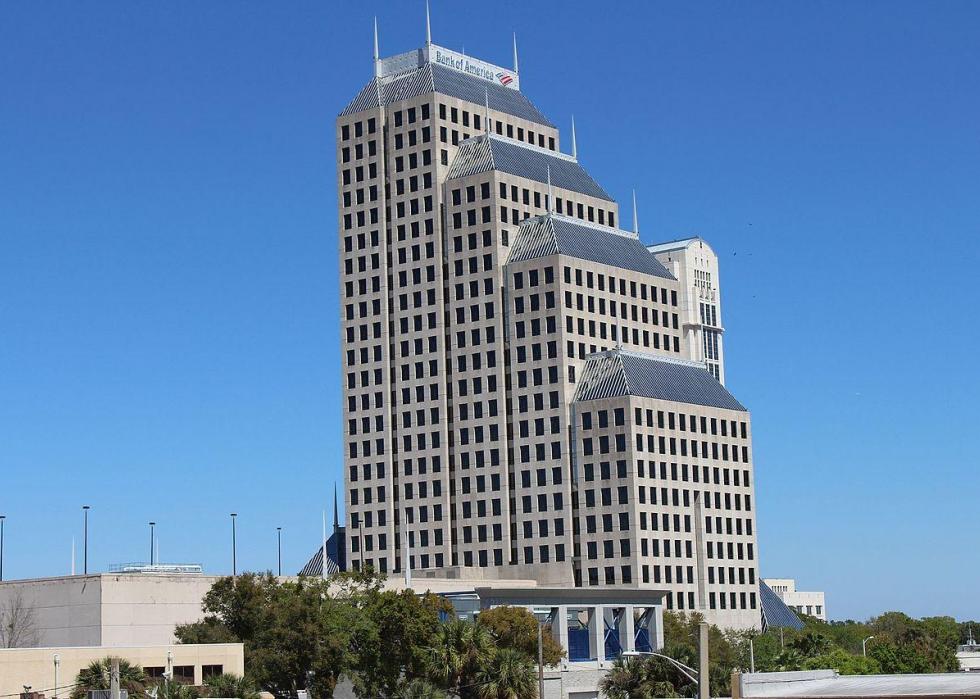 38 / 51
Michael Rivera // Wikimedia Commons
#14. Florida
2017 credit card debt per capita: $3,290 (+7.17% from 2016)
Percent of total household debt: 7.58%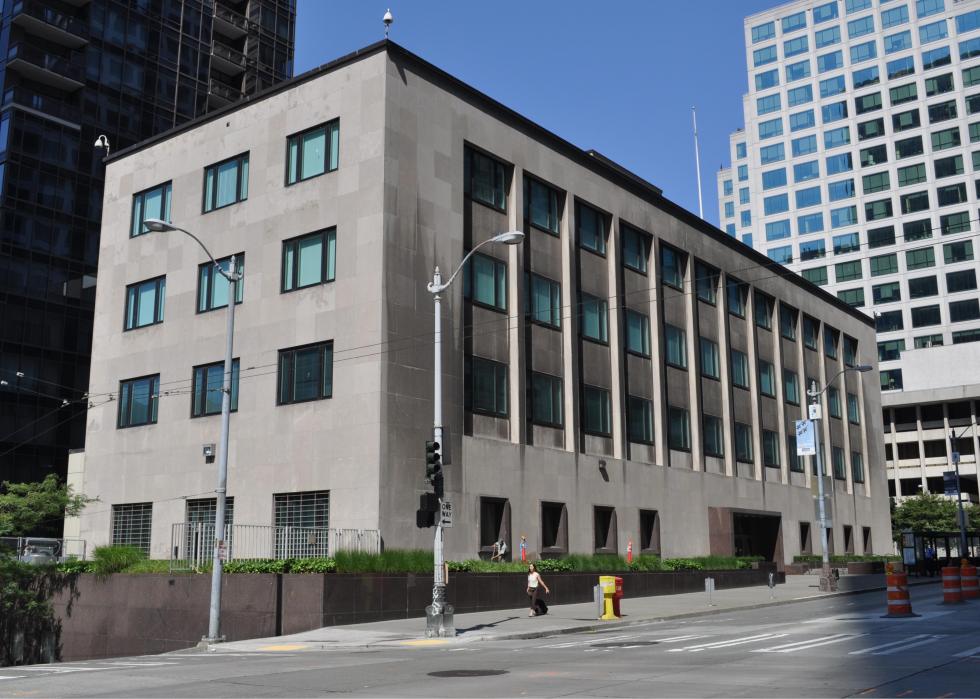 39 / 51
Joe Mabel // Wikimedia Commons
#13. Washington
2017 credit card debt per capita: $3,380 (+4.32% from 2016)
Percent of total household debt: 5.4%

 
40 / 51
Dreamyshade // Wikimedia Commons
#12. California
2017 credit card debt per capita: $3,420 (+6.21% from 2016)
Percent of total household debt: 4.88%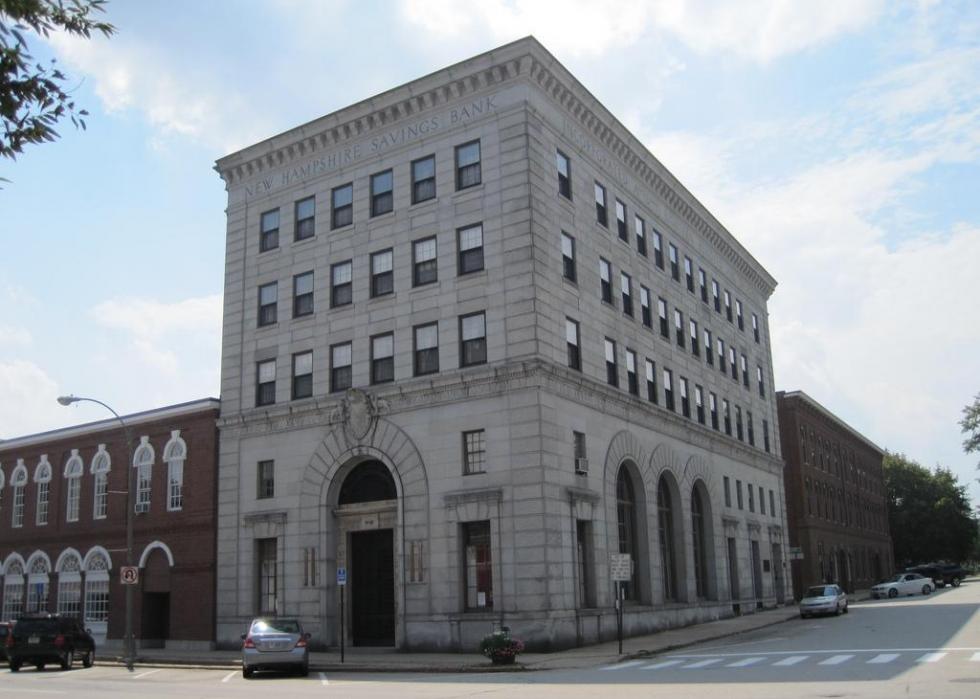 41 / 51
#11. New Hampshire
2017 credit card debt per capita: $3,420 (+3.32% from 2016)
Percent of total household debt: 6.27%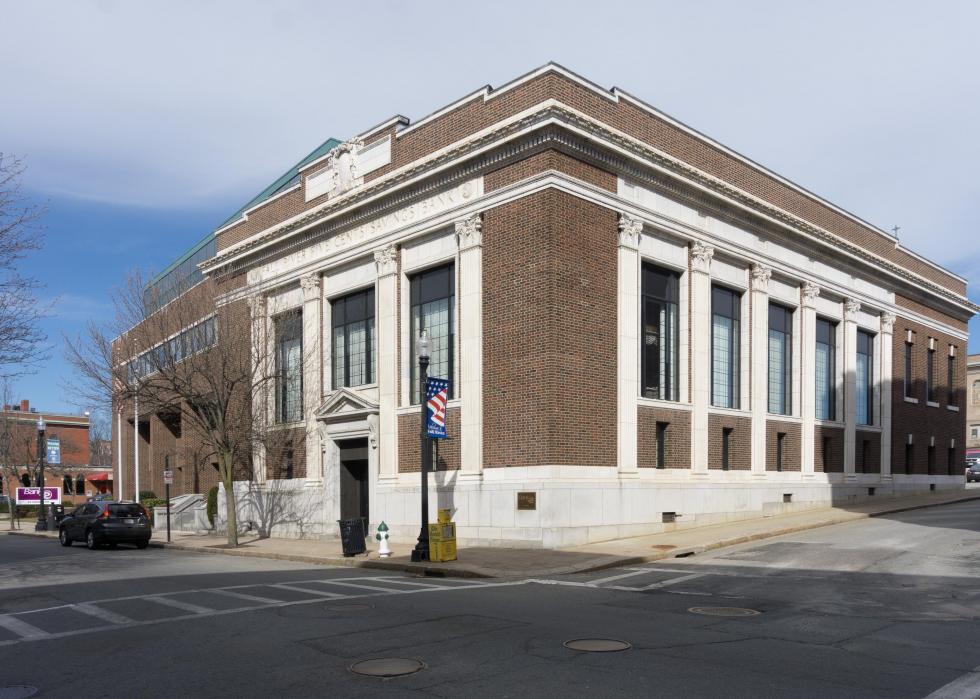 42 / 51
Kenneth C. Zirkel // Wikimedia Commons
#10. Massachusetts
2017 credit card debt per capita: $3,490 (+4.49% from 2016)
Percent of total household debt: 5.53%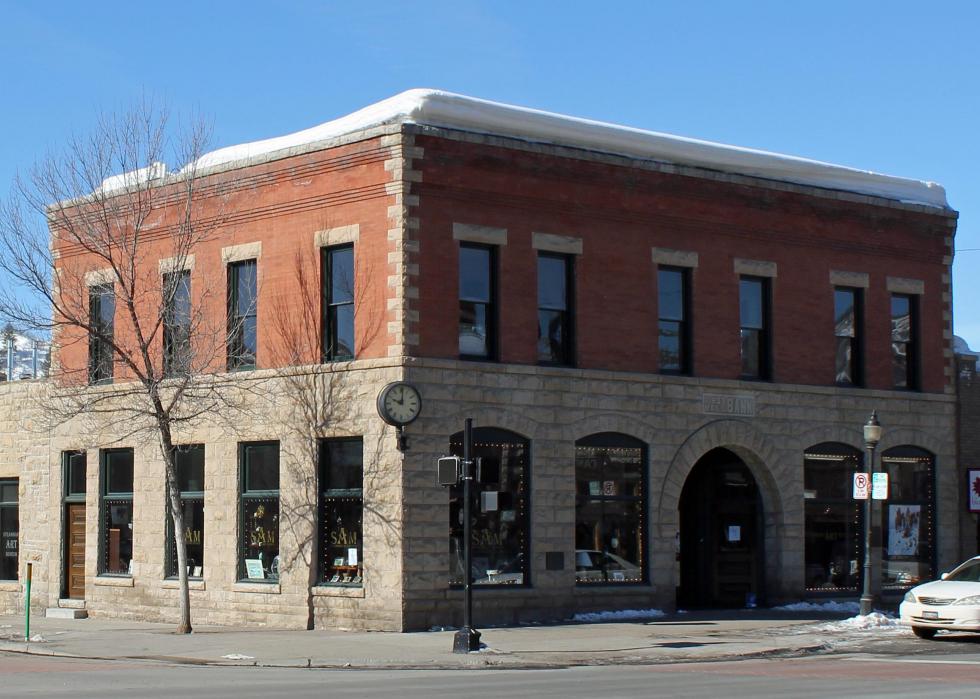 43 / 51
Jeffrey Beall // Wikimedia Commons
#9. Colorado
2017 credit card debt per capita: $3,530 (+4.44% from 2016)
Percent of total household debt: 5.16%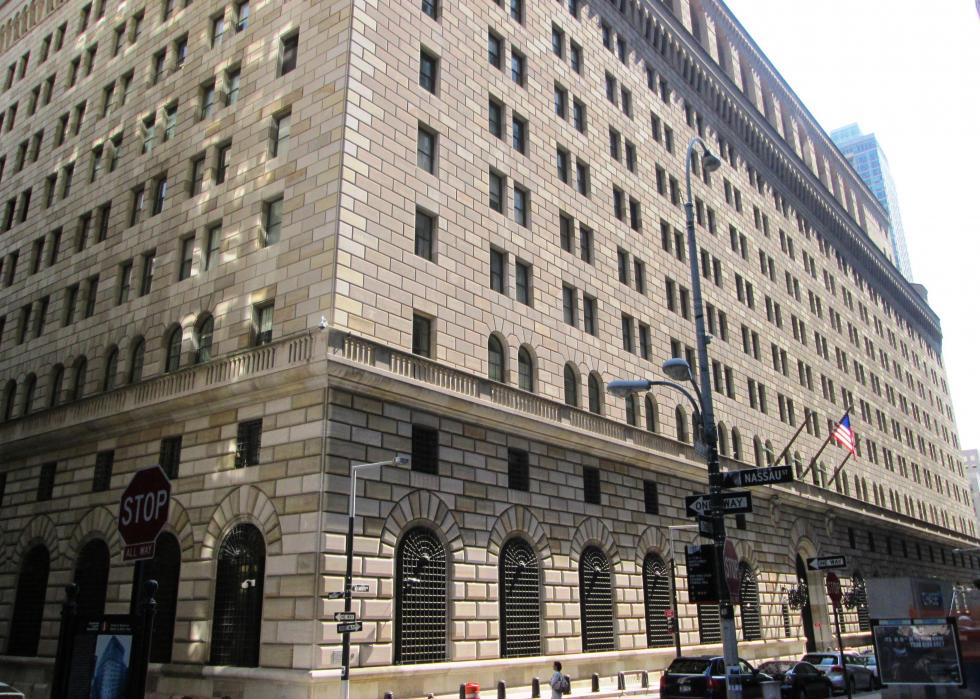 44 / 51
Beyond My Ken // Wikimedia Commons
#8. New York
2017 credit card debt per capita: $3,710 (+5.4% from 2016)
Percent of total household debt: 7.57%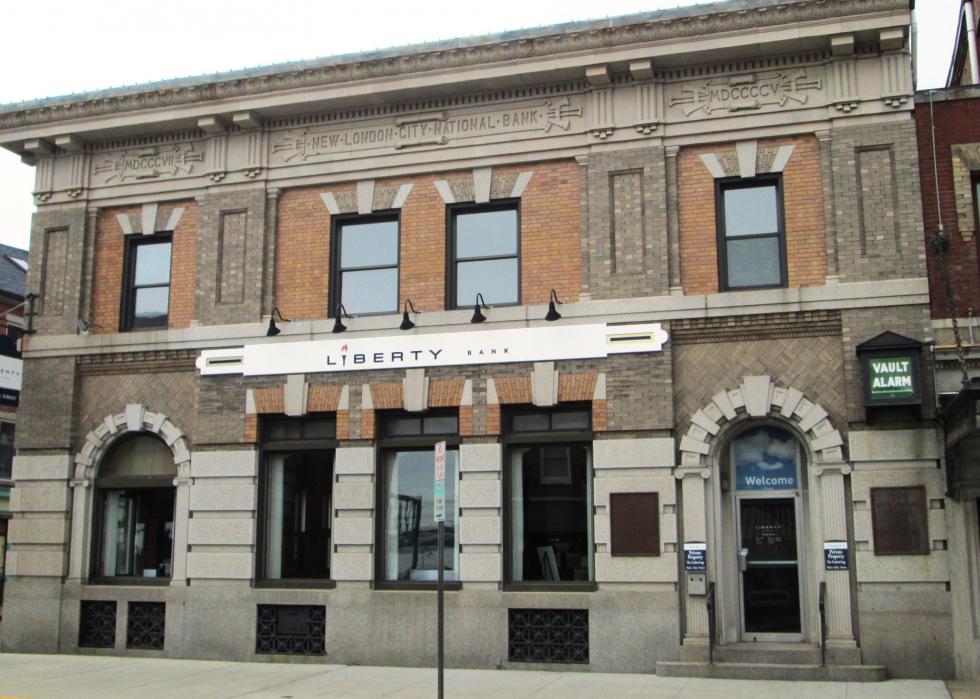 45 / 51
Beyond My Ken // Wikimedia Commons
#7. Connecticut
2017 credit card debt per capita: $3,730 (+5.37% from 2016)
Percent of total household debt: 6.34%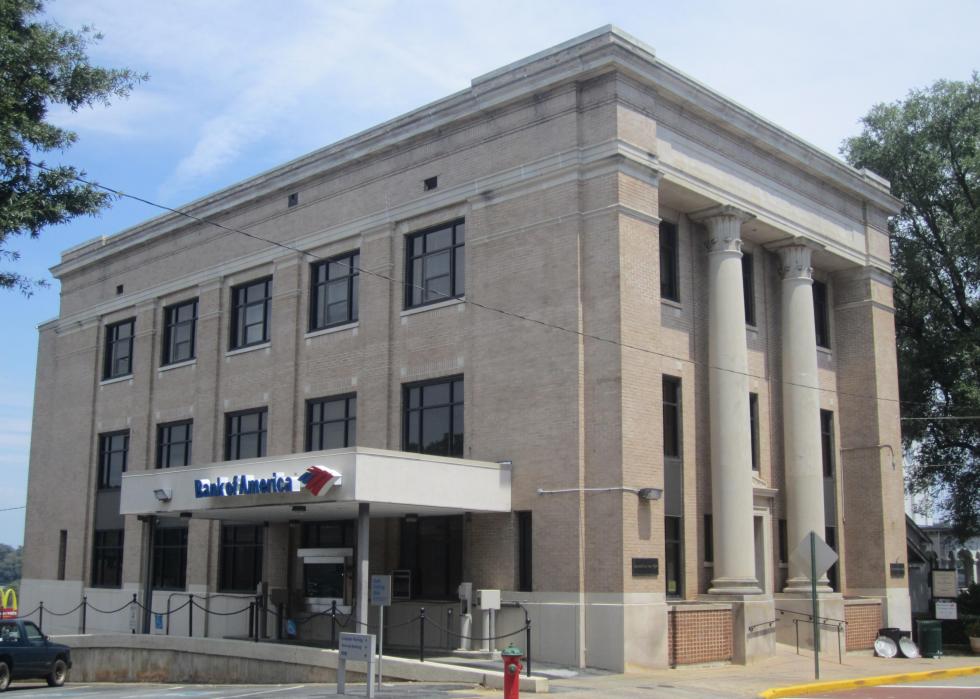 46 / 51
Billy Hathorn // Wikimedia Commons
#6. Virginia
2017 credit card debt per capita: $3,760 (+5.32% from 2016)
Percent of total household debt: 5.78%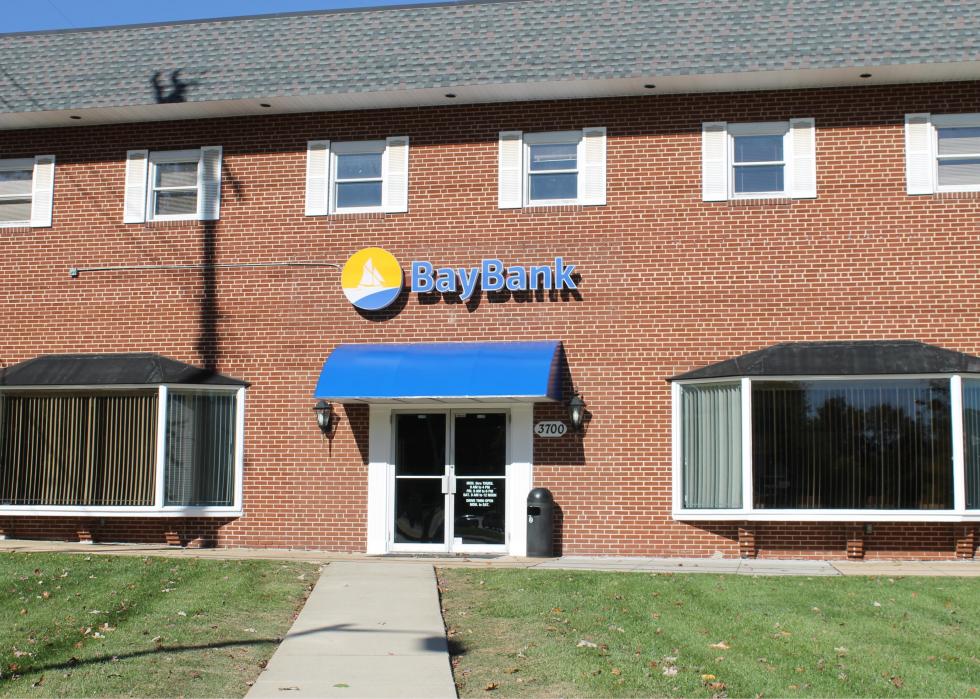 47 / 51
Bohemian Baltimore // Wikimedia Commons
#5. Maryland
2017 credit card debt per capita: $3,780 (+6.18% from 2016)
Percent of total household debt: 5.4%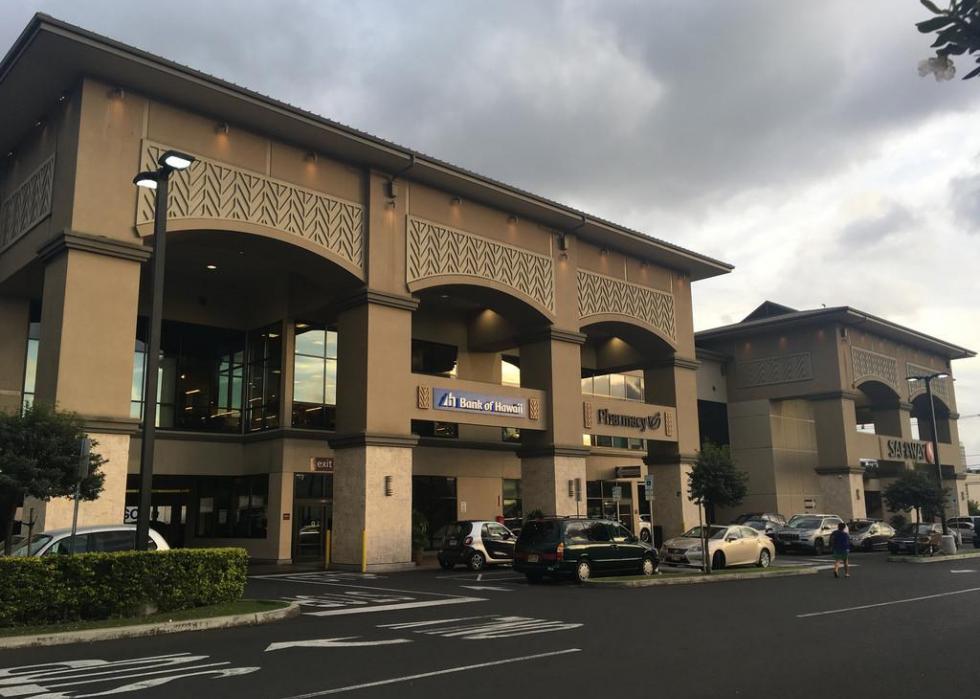 48 / 51
#4. Hawaii
2017 credit card debt per capita: $3,860 (+5.75% from 2016)
Percent of total household debt: 5.42%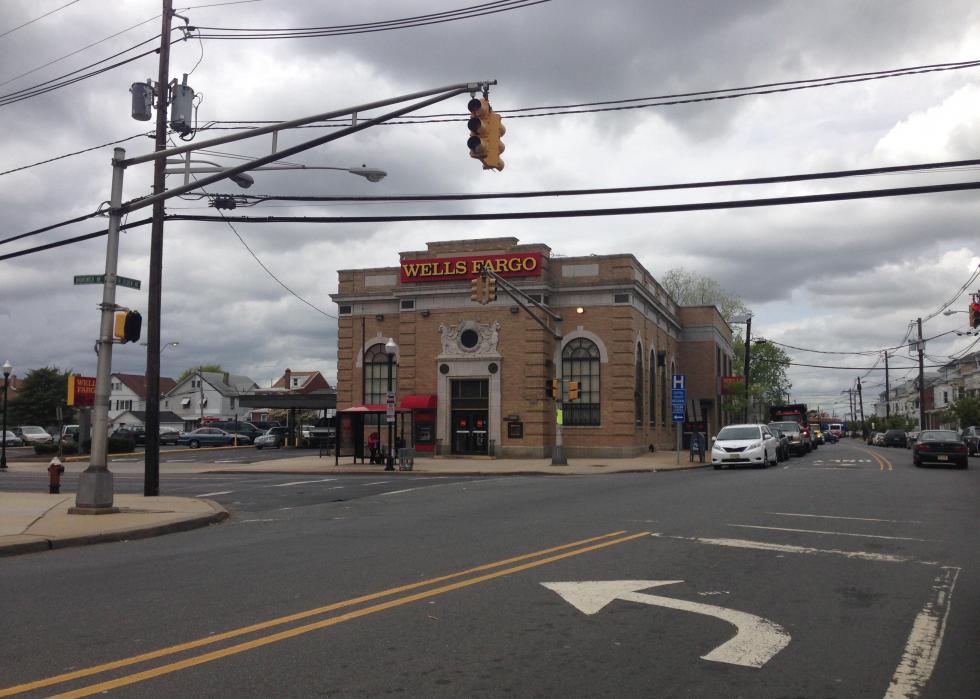 49 / 51
Famartin // Wikimedia Commons
#3. New Jersey
2017 credit card debt per capita: $3,910 (+4.83% from 2016)
Percent of total household debt: 6.76%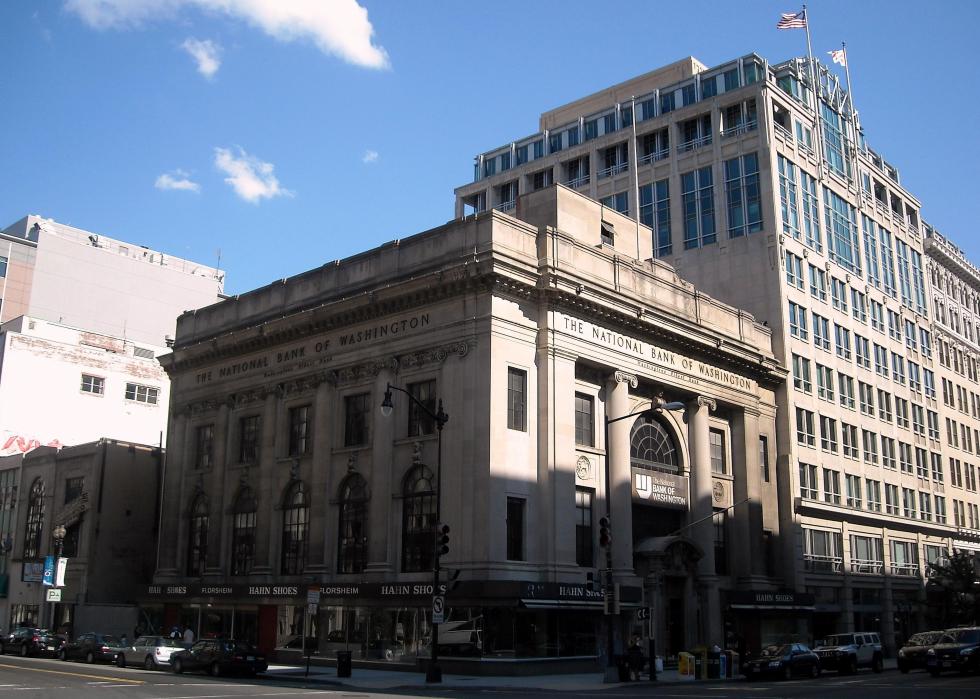 50 / 51
AgnosticPreachersKid // Wikimedia Commons
#2. District of Columbia
2017 credit card debt per capita: $3,920 (+3.7% from 2016)
Percent of total household debt: 4.65%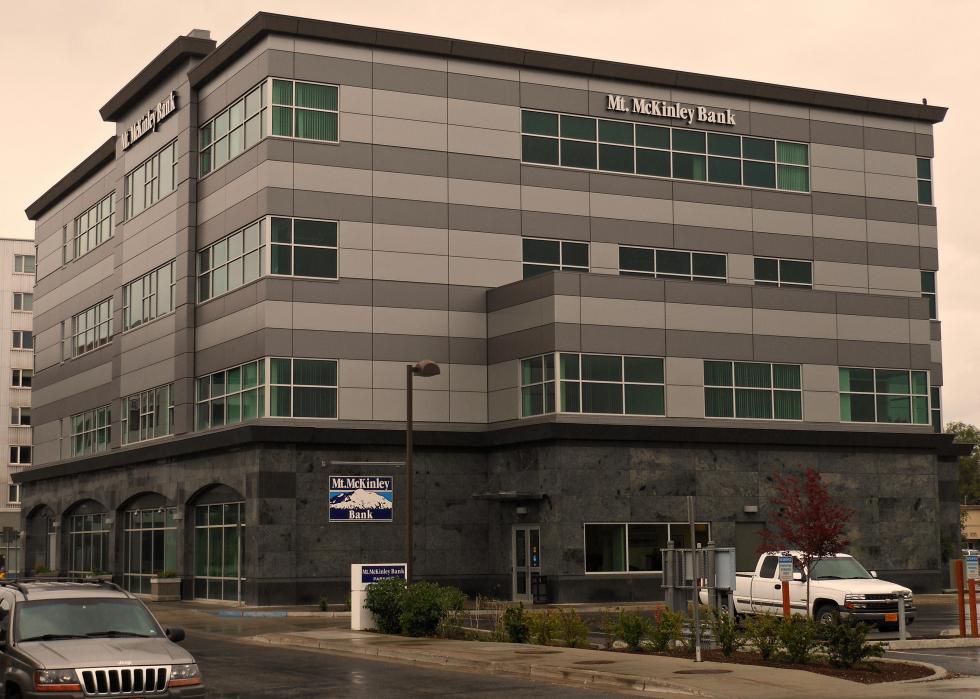 51 / 51
RadioKAOS // Wikimedia Commons
#1. Alaska
2017 credit card debt per capita: $4,270 (+3.89% from 2016)
Percent of total household debt: 7.38%