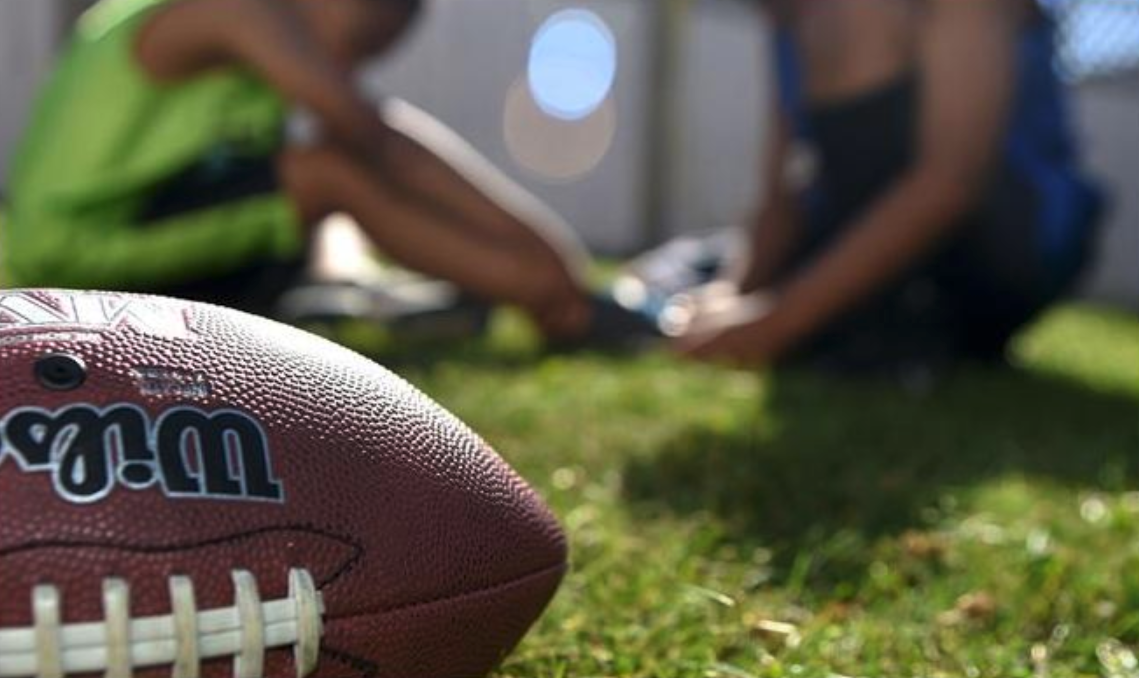 States with the most to gain from legalized sports betting
Staff Sgt. Sheila deVera // U.S. Air Force photo
States with the most to gain from legalized sports betting
Whether the government likes it or not, illegal sports gambling is something that exists and economists estimate that the industry is worth up to $500 billion dollars worldwide today. In spite of this, gamblers and sports enthusiasts alike have pushed for legalization in recent years in order to cut out some of the dangers associated with unregulated wagers, and has since inspired the recent Supreme Court vote in favor of overturning the 1992 law which made sports betting illegal in any state except for Nevada. With the decision now in the hands of individual state governments, people in states all over the country are now debating the positives and the negatives associated with the prospect of their state legalizing regulated sports gambling.
Proponents of nation-wide legalization have argued that regulated sports betting would enhance the fans' consumption of professional sports because it would not only provide added incentive to watch the games, but it would simply provide fans with a more geographically convenient means of doing the same thing that has been going on legally in Las Vegas since 1931. In the minds of many, however, the glaring hole in this argument is the fact that having gambling of various kinds restricted to Nevada for all these years has helped potential addicts treat the institution as an occasional vice, whereas widespread legalization would offer addicts a vehicle by which to throw their life savings away all too easily and regularly.
While there is a wide array of differing opinions pertaining to the pros and cons from a consumer perspective, what about the government benefits? State governments not only stand to gain hundreds of millions of dollars in sales and additional tax revenue if they were to legalize sports betting in their respective state, but are also likely increase the job count for their citizens in desperate need of work.
Using a recent study from Oxford University, Stacker analyzed the estimated financial implications of every state's prospect of legalizing regulated sports betting. Read on to learn how much your state could benefit from legal sports gambling.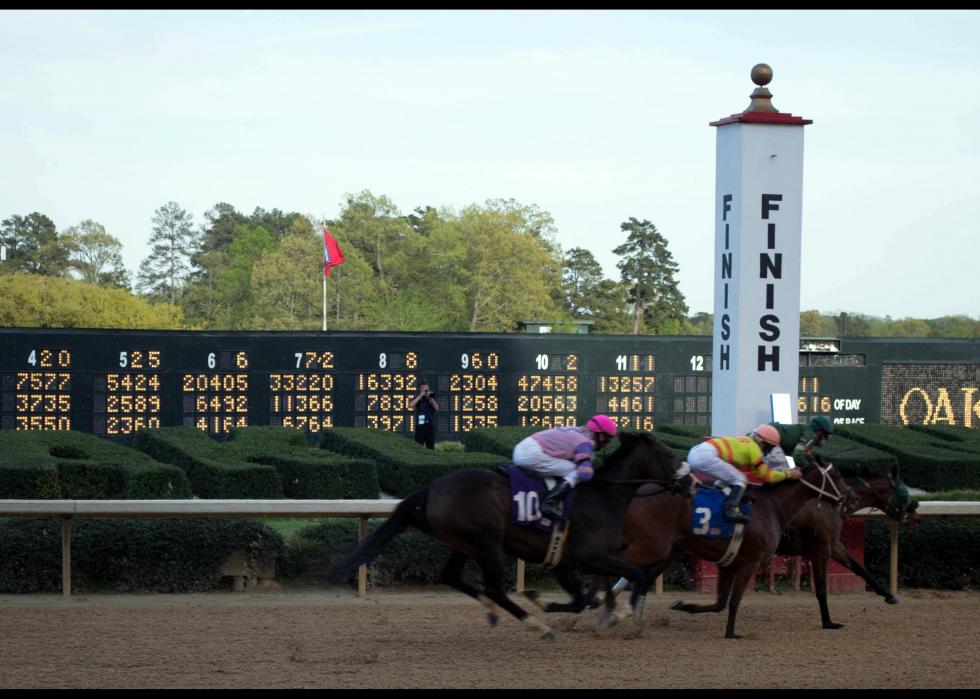 1 / 51
BroadSports // Wikicommons
#51. Arkansas
Estimated total sales: $149 million (per capita: $65.36)
Estimated jobs gained: 971
Estimated jobs gained per 100 unemployed persons: 1.88
Estimated state tax revenue: $18.4 million (per capita: $8.08)
Estimated state gambling tax revenue as a % of 2017 overall state tax revenue: 0.19%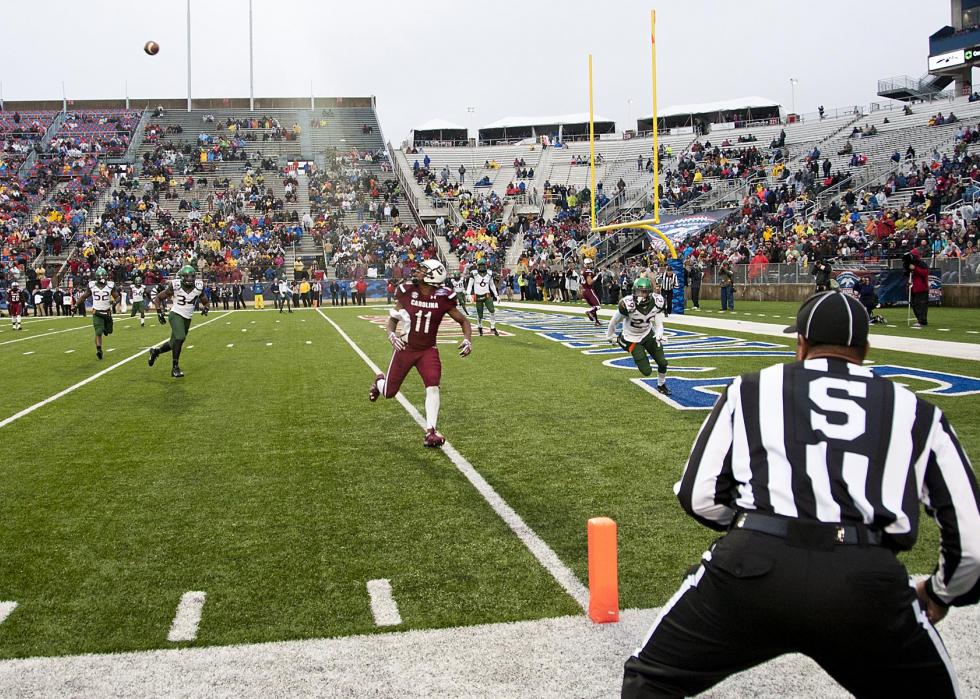 2 / 51
Master Mary Hinson // U.S. Air Force
#50. South Carolina
Estimated total sales: $251 million (per capita: $65.67)
Estimated jobs gained: 1,618
Estimated jobs gained per 100 unemployed persons: 1.65
Estimated state tax revenue: $32.0 million (per capita: $8.36)
Estimated state gambling tax revenue as a % of 2017 overall state tax revenue: 0.34%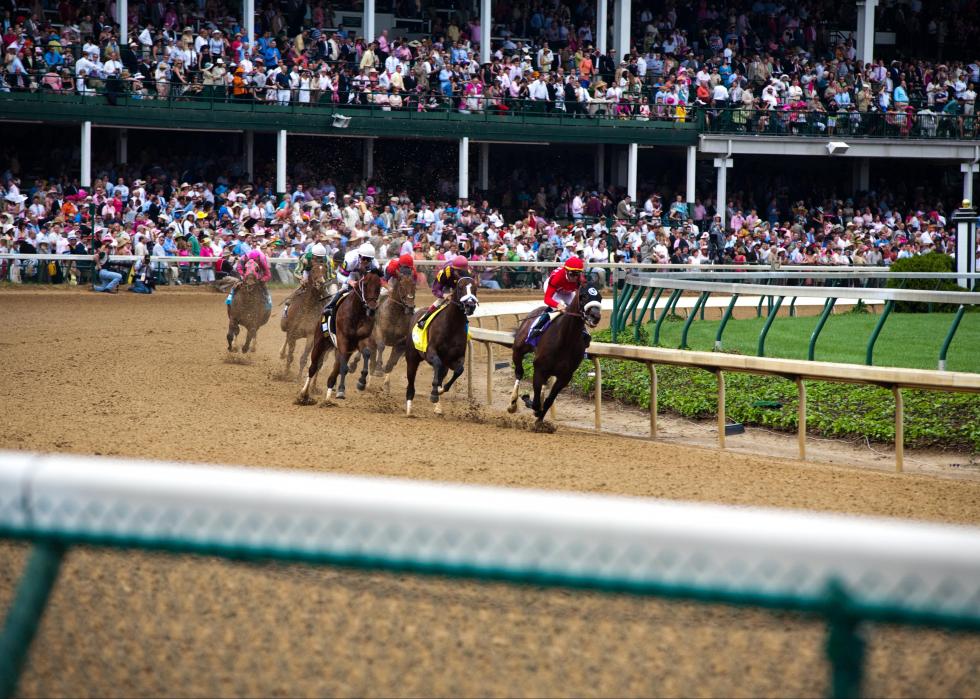 3 / 51
PandamicPhoto.com // Wikicommons
#49. Kentucky
Estimated total sales: $230 million (per capita: $67.47)
Estimated jobs gained: 1,441
Estimated jobs gained per 100 unemployed persons: 1.74
Estimated state tax revenue: $27.0 million (per capita: $7.92)
Estimated state gambling tax revenue as a % of 2017 overall state tax revenue: 0.22%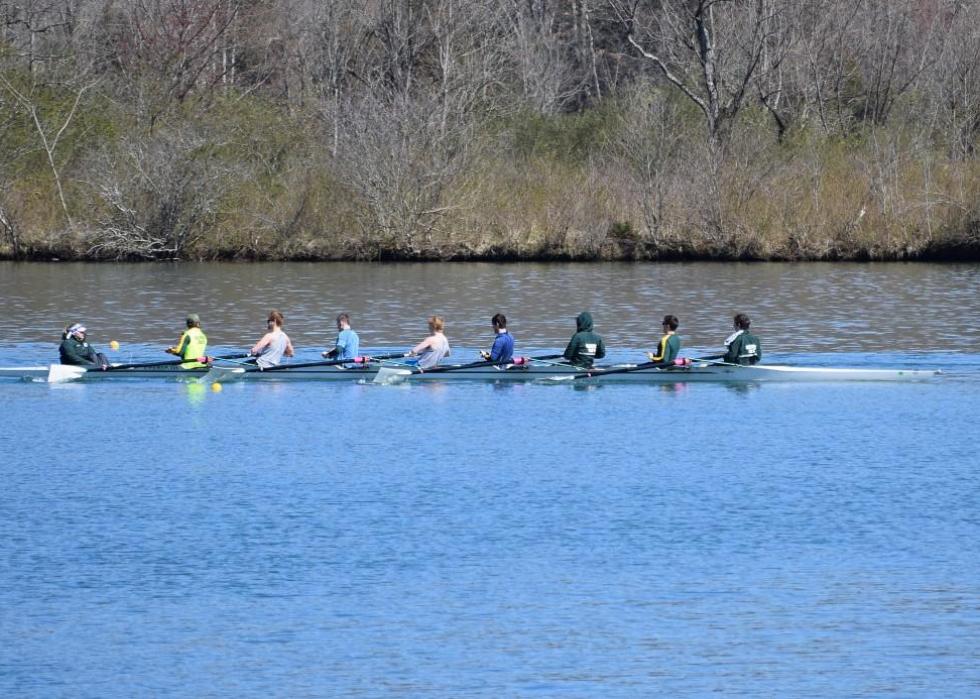 4 / 51
#48. Tennessee
Estimated total sales: $371 million (per capita: $72.32)
Estimated jobs gained: 2,315
Estimated jobs gained per 100 unemployed persons: 2.09
Estimated state tax revenue: $42.6 million (per capita: $8.31)
Estimated state gambling tax revenue as a % of 2017 overall state tax revenue: 0.28%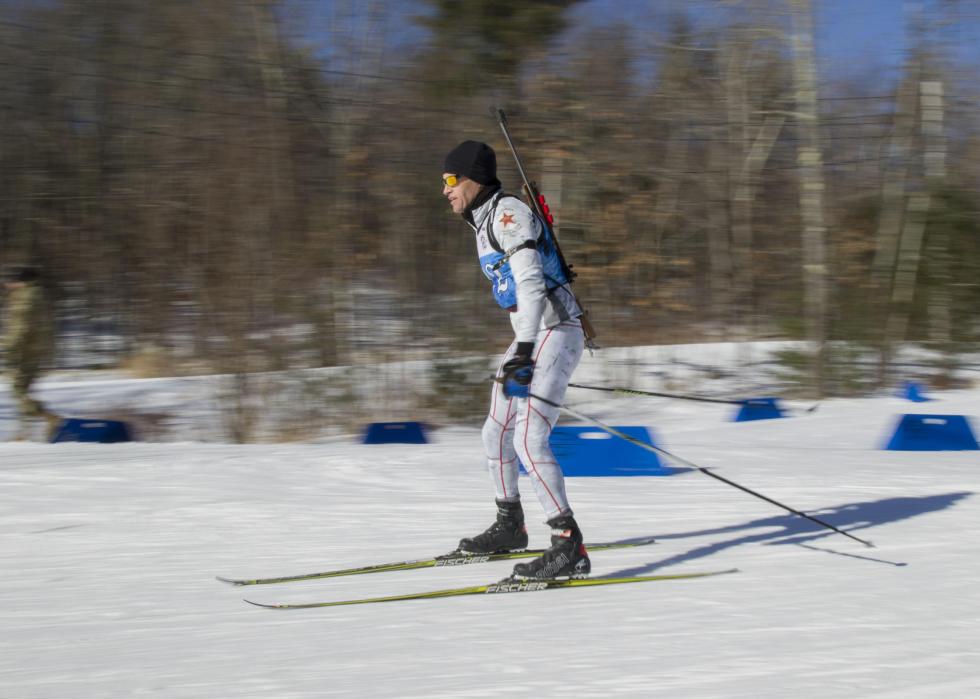 5 / 51
Sgt. Avery Cunningham // Vermont National Gaurd
#47. Vermont
Estimated total sales: $37 million (per capita: $72.42)
Estimated jobs gained: 234
Estimated jobs gained per 100 unemployed persons: 2.44
Estimated state tax revenue: $4.7 million (per capita: $9.30)
Estimated state gambling tax revenue as a % of 2017 overall state tax revenue: 0.15%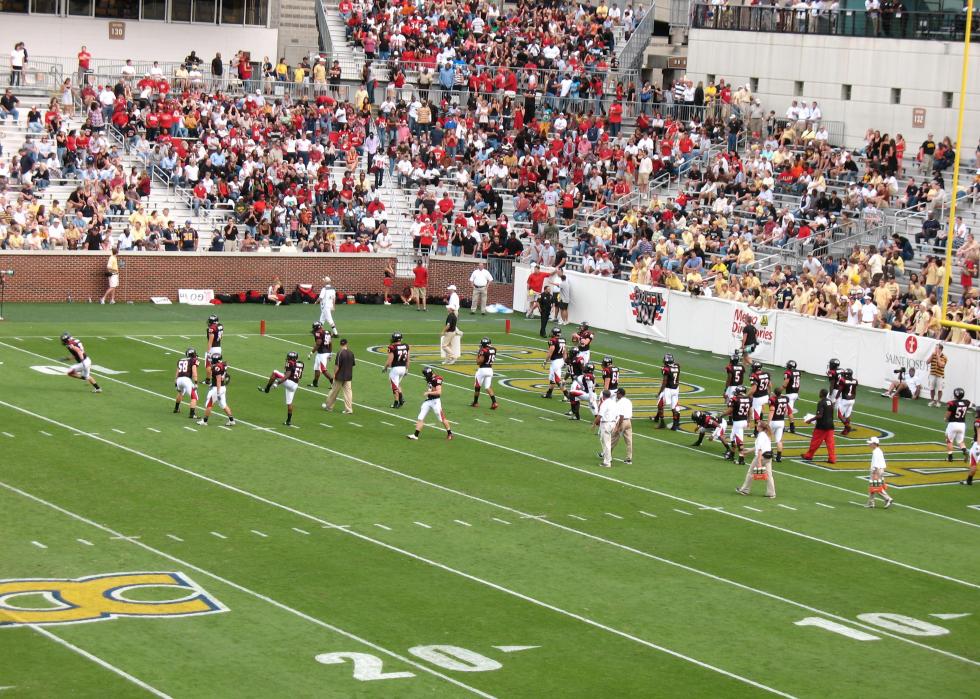 6 / 51
James Emery // Wikicommons
#46. Georgia
Estimated total sales: $575 million (per capita: $74.19)
Estimated jobs gained: 3,347
Estimated jobs gained per 100 unemployed persons: 1.51
Estimated state tax revenue: $63.8 million (per capita: $8.23)
Estimated state gambling tax revenue as a % of 2017 overall state tax revenue: 0.29%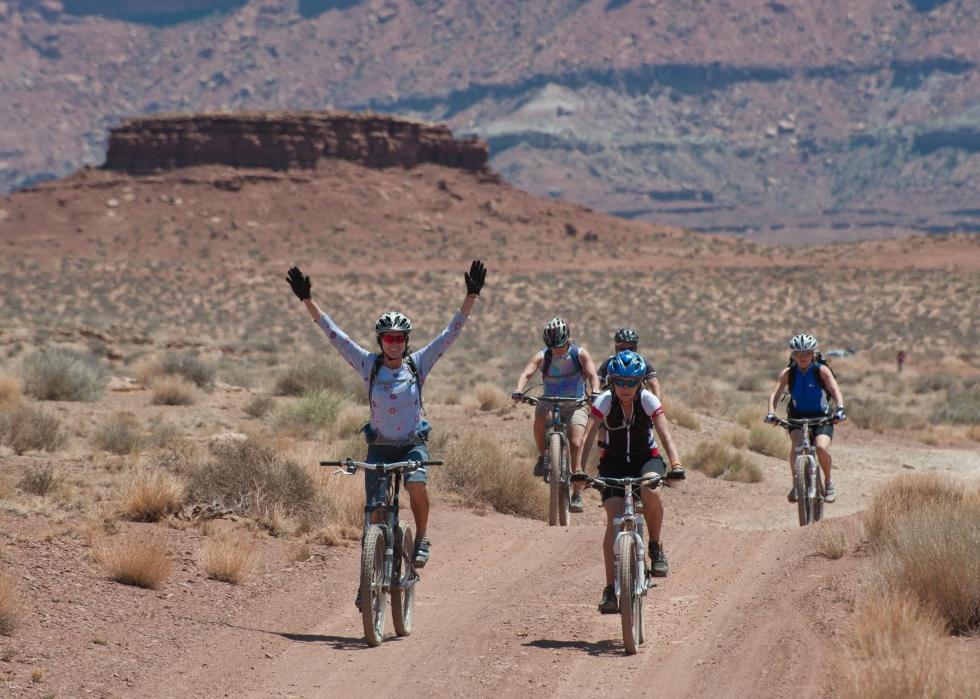 7 / 51
#45. Utah
Estimated total sales: $162 million (per capita: $76.27)
Estimated jobs gained: 1,010
Estimated jobs gained per 100 unemployed persons: 2.08
Estimated state tax revenue: $17.6 million (per capita: $8.29)
Estimated state gambling tax revenue as a % of 2017 overall state tax revenue: 0.23%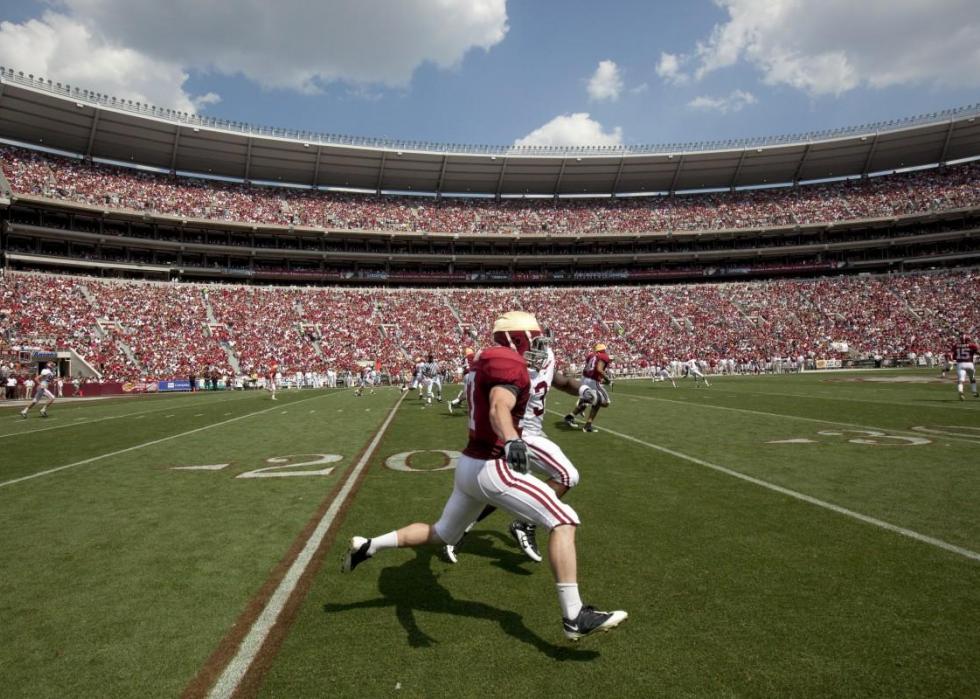 8 / 51
#44. Alabama
Estimated total sales: $291 million (per capita: $77.46)
Estimated jobs gained: 1,902
Estimated jobs gained per 100 unemployed persons: 2.29
Estimated state tax revenue: $37.2 million (per capita: $9.92)
Estimated state gambling tax revenue as a % of 2017 overall state tax revenue: 0.37%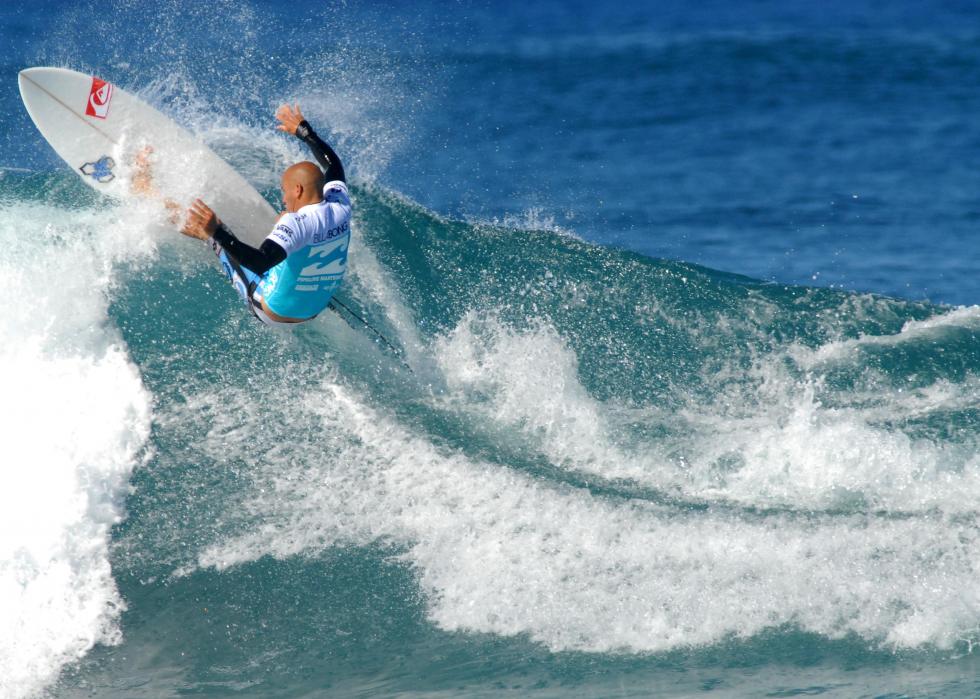 9 / 51
Staff Sgt. Mike Meares // U.S. Air Force
#43. Hawaii
Estimated total sales: $84 million (per capita: $77.79)
Estimated jobs gained: 448
Estimated jobs gained per 100 unemployed persons: 3.20
Estimated state tax revenue: $10.8 million (per capita: $9.98)
Estimated state gambling tax revenue as a % of 2017 overall state tax revenue: 0.15%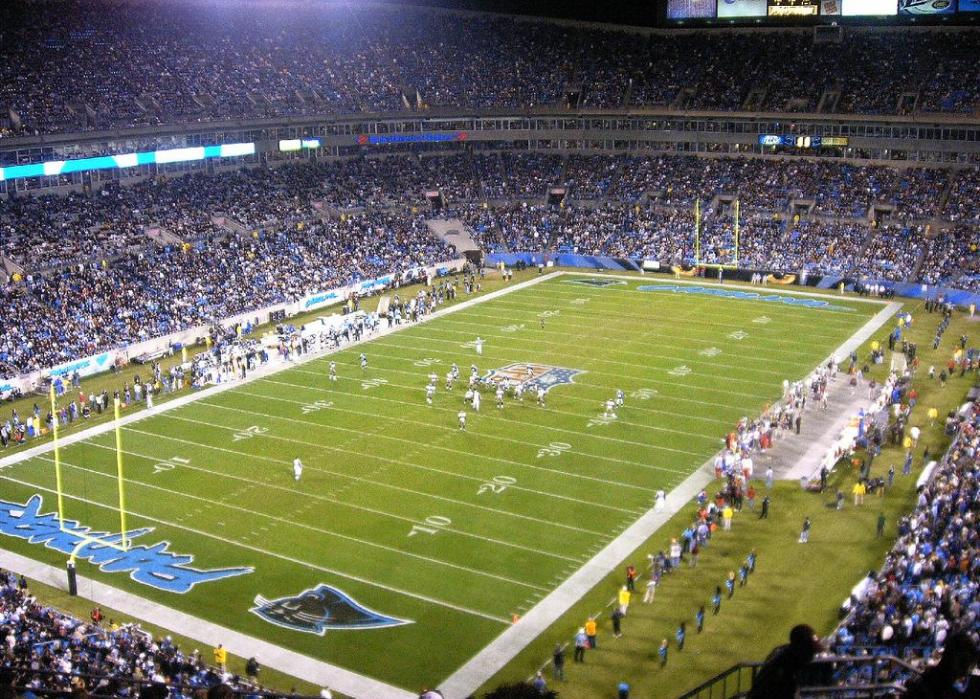 10 / 51
#42. North Carolina
Estimated total sales: $627 million (per capita: $80.64)
Estimated jobs gained: 3,903
Estimated jobs gained per 100 unemployed persons: 1.78
Estimated state tax revenue: $72.9 million (per capita: $9.38)
Estimated state gambling tax revenue as a % of 2017 overall state tax revenue: 0.27%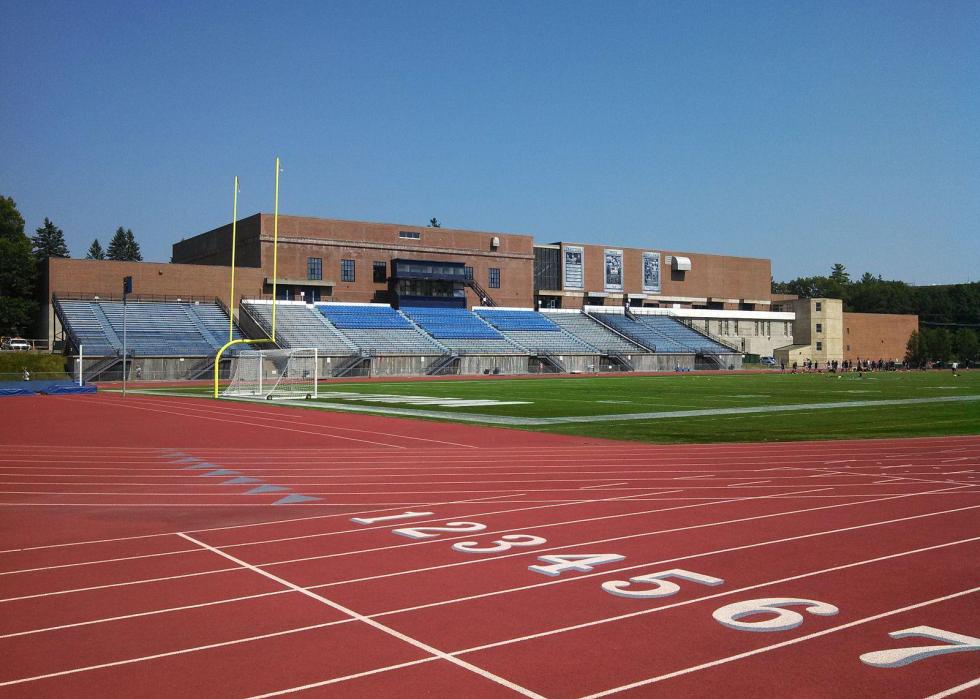 11 / 51
John Phelan // Wikicommons
#41. New Hampshire
Estimated total sales: $87 million (per capita: $81.13)
Estimated jobs gained: 497
Estimated jobs gained per 100 unemployed persons: 2.53
Estimated state tax revenue: $10.4 million (per capita: $9.70)
Estimated state gambling tax revenue as a % of 2017 overall state tax revenue: 0.42%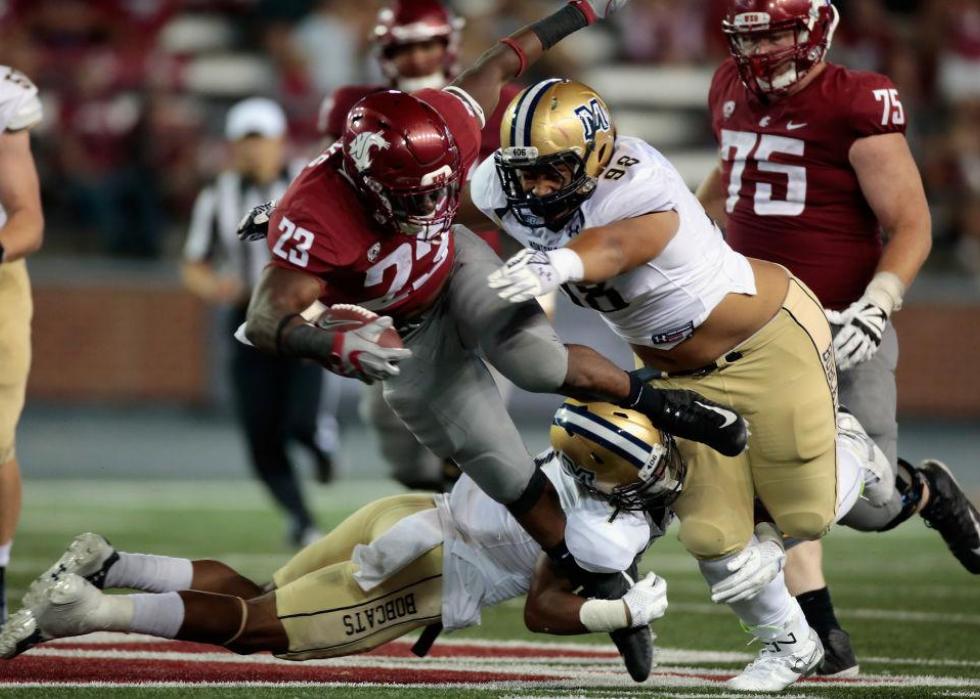 12 / 51
William Mancebo // Getty images
#40. Montana
Estimated total sales: $66 million (per capita: $81.15)
Estimated jobs gained: 454
Estimated jobs gained per 100 unemployed persons: 2.14
Estimated state tax revenue: $8.2 million (per capita: $10.11)
Estimated state gambling tax revenue as a % of 2017 overall state tax revenue: 0.29%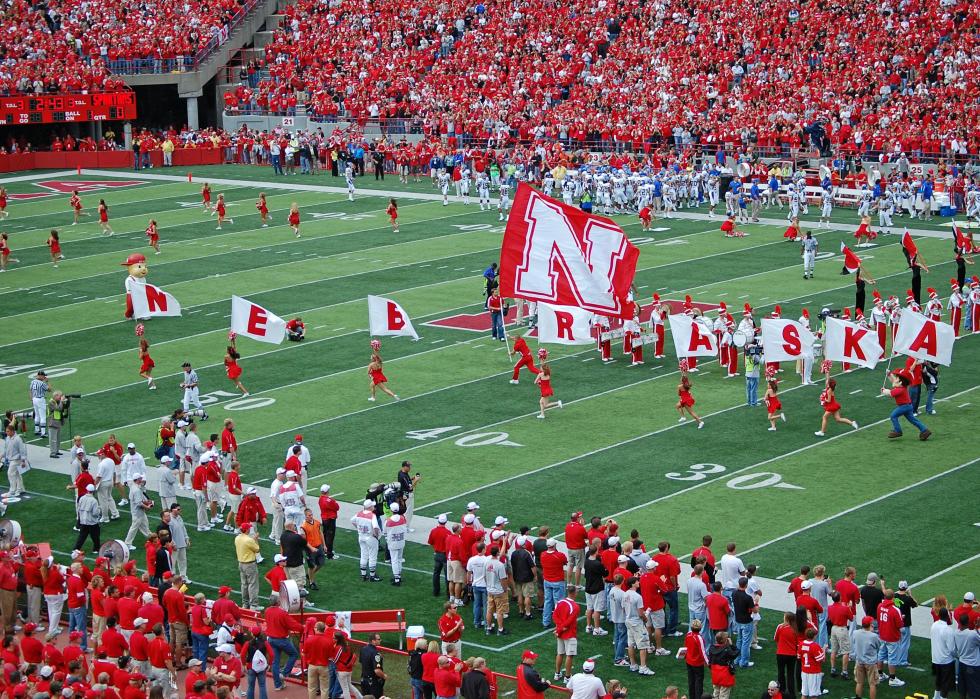 13 / 51
#39. Nebraska
Estimated total sales: $117 million (per capita: $81.90)
Estimated jobs gained: 740
Estimated jobs gained per 100 unemployed persons: 2.60
Estimated state tax revenue: $13.3 million (per capita: $9.32)
Estimated state gambling tax revenue as a % of 2017 overall state tax revenue: 0.25%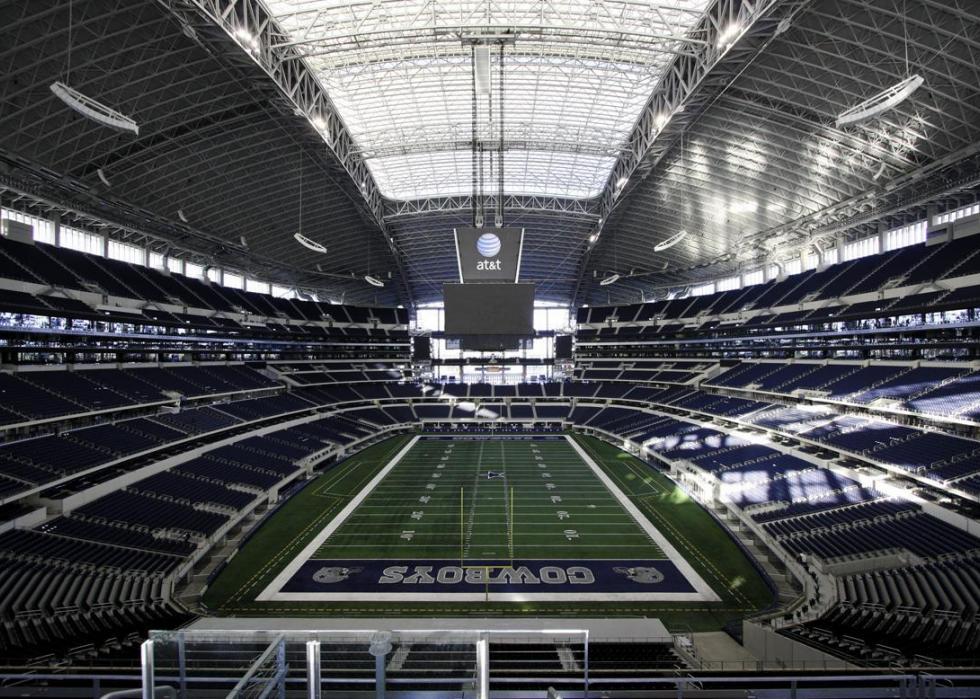 14 / 51
Nicole Cordeiro // Wikicommons
#38. Texas
Estimated total sales: $1,680 million (per capita: $82.01)
Estimated jobs gained: 9,344
Estimated jobs gained per 100 unemployed persons: 1.67
Estimated state tax revenue: $191.8 million (per capita: $9.36)
Estimated state gambling tax revenue as a % of 2017 overall state tax revenue: 0.35%


 
15 / 51
#37. Maine
Estimated total sales: $090 million (per capita: $83.93)
Estimated jobs gained: 588
Estimated jobs gained per 100 unemployed persons: 3.07
Estimated state tax revenue: $11.5 million (per capita: $10.70)
Estimated state gambling tax revenue as a % of 2017 overall state tax revenue: 0.27%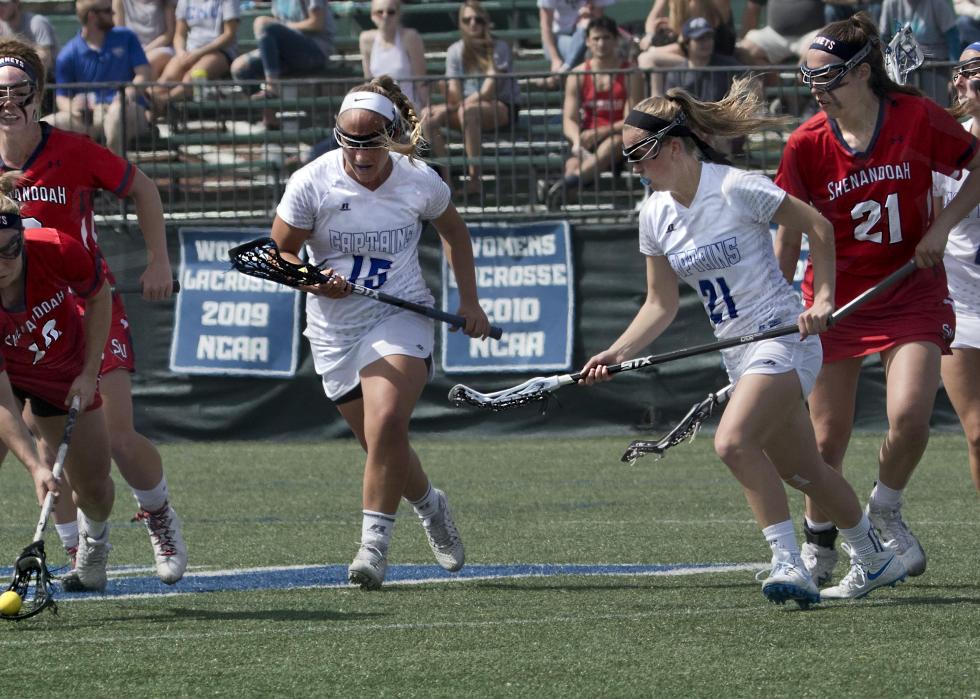 16 / 51
#36. Virginia
Estimated total sales: $544 million (per capita: $84.66)
Estimated jobs gained: 2,873
Estimated jobs gained per 100 unemployed persons: 2.00
Estimated state tax revenue: $63.3 million (per capita: $9.84)
Estimated state gambling tax revenue as a % of 2017 overall state tax revenue: 0.29%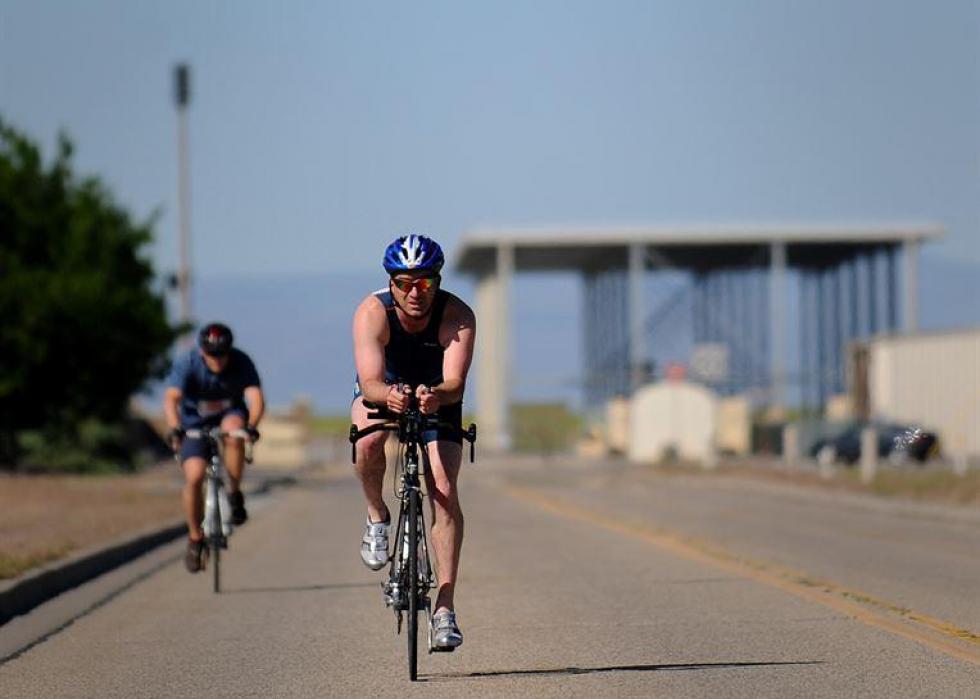 17 / 51
Staff Sgt. Gina Chiaverotti-Paige // U.S. Air Force photo
#35. Idaho
Estimated total sales: $108 million (per capita: $86.68)
Estimated jobs gained: 736
Estimated jobs gained per 100 unemployed persons: 3.00
Estimated state tax revenue: $13.5 million (per capita: $10.86)
Estimated state gambling tax revenue as a % of 2017 overall state tax revenue: 0.30%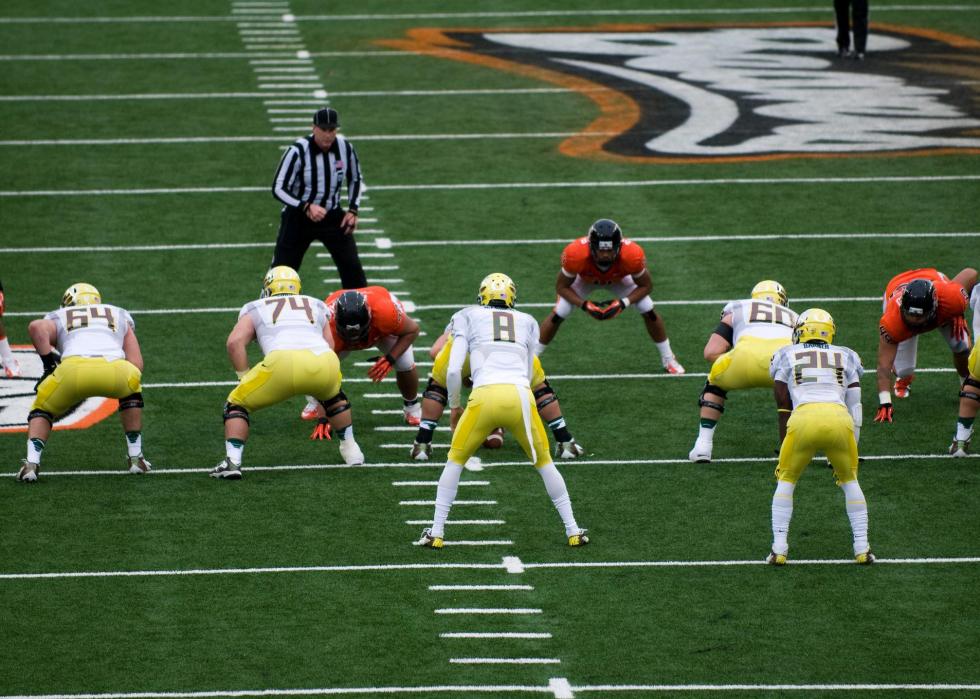 18 / 51
osubeaver2000 // Wikicommons
#34. Oregon
Estimated total sales: $295 million (per capita: $91.57)
Estimated jobs gained: 1,837
Estimated jobs gained per 100 unemployed persons: 2.09
Estimated state tax revenue: $35.2 million (per capita: $10.92)
Estimated state gambling tax revenue as a % of 2017 overall state tax revenue: 0.32%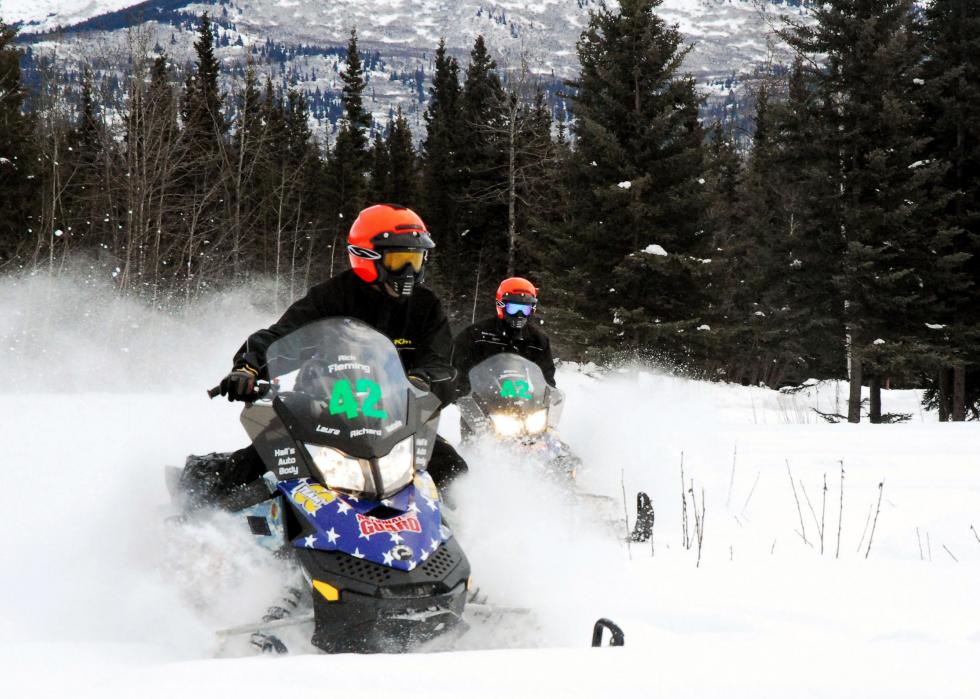 19 / 51
The U.S. Army // Wikicommons
#33. Alaska
Estimated total sales: $50 million (per capita: $92.23)
Estimated jobs gained: 237
Estimated jobs gained per 100 unemployed persons: 0.90
Estimated state tax revenue: $5.6 million (per capita: $10.39)
Estimated state gambling tax revenue as a % of 2017 overall state tax revenue: 0.42%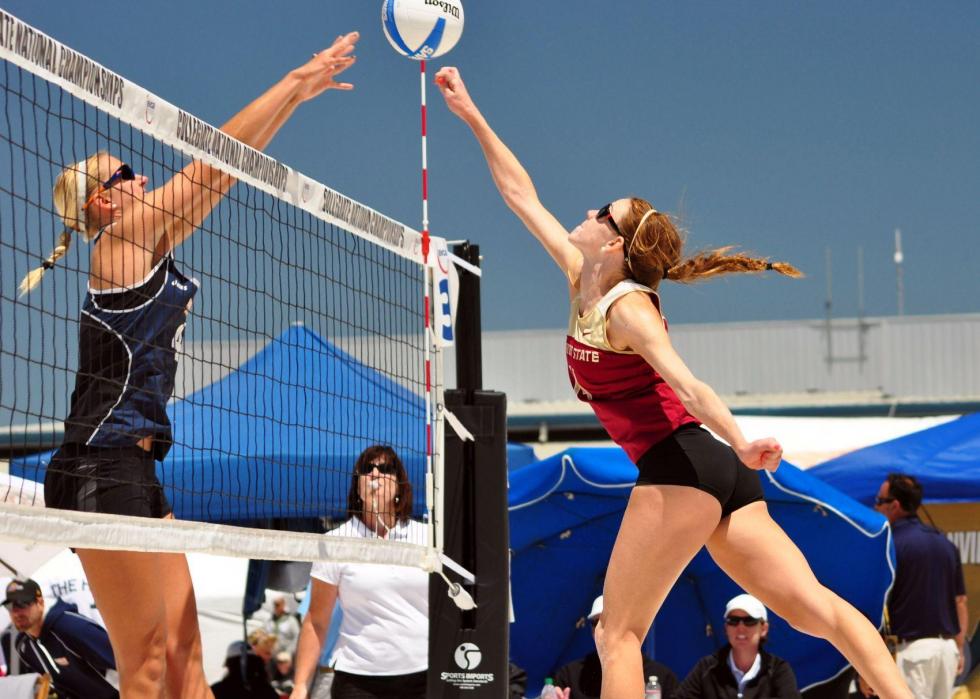 20 / 51
#32. Florida
Estimated total sales: $1,548 million (per capita: $94.34)
Estimated jobs gained: 9,545
Estimated jobs gained per 100 unemployed persons: 2.40
Estimated state tax revenue: $188.6 million (per capita: $11.50)
Estimated state gambling tax revenue as a % of 2017 overall state tax revenue: 0.52%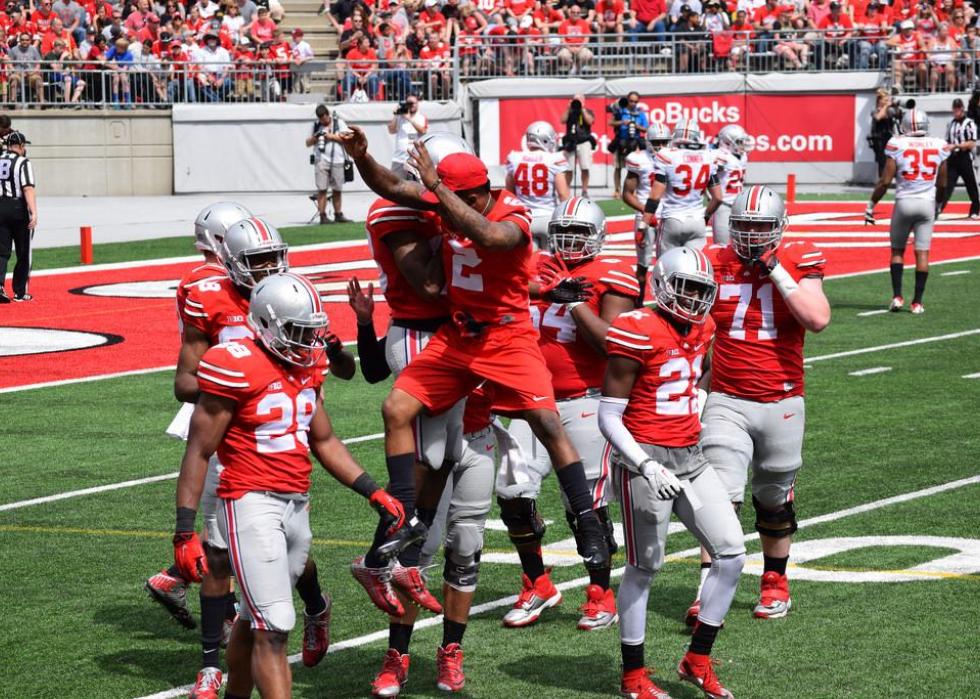 21 / 51
Paula R. Lively // Flickr
#31. Ohio
Estimated total sales: $881 million (per capita: $97.88)
Estimated jobs gained: 5,382
Estimated jobs gained per 100 unemployed persons: 2.16
Estimated state tax revenue: $103.9 million (per capita: $11.55)
Estimated state gambling tax revenue as a % of 2017 overall state tax revenue: 0.34%


 
22 / 51
#30. Illinois
Estimated total sales: $990 million (per capita: $100.38)
Estimated jobs gained: 5,119
Estimated jobs gained per 100 unemployed persons: 1.78
Estimated state tax revenue: $120.4 million (per capita: $12.21)
Estimated state gambling tax revenue as a % of 2017 overall state tax revenue: 0.32%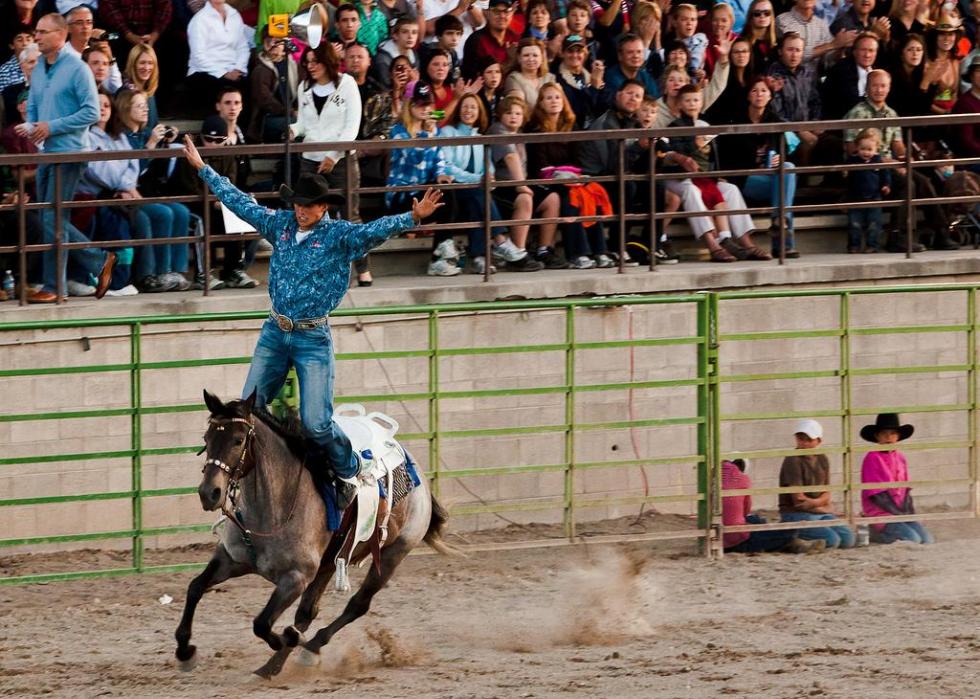 23 / 51
#29. Wyoming
Estimated total sales: $45 million (per capita: $101.30)
Estimated jobs gained: 272
Estimated jobs gained per 100 unemployed persons: 2.48
Estimated state tax revenue: $6.0 million (per capita: $13.57)
Estimated state gambling tax revenue as a % of 2017 overall state tax revenue: 0.33%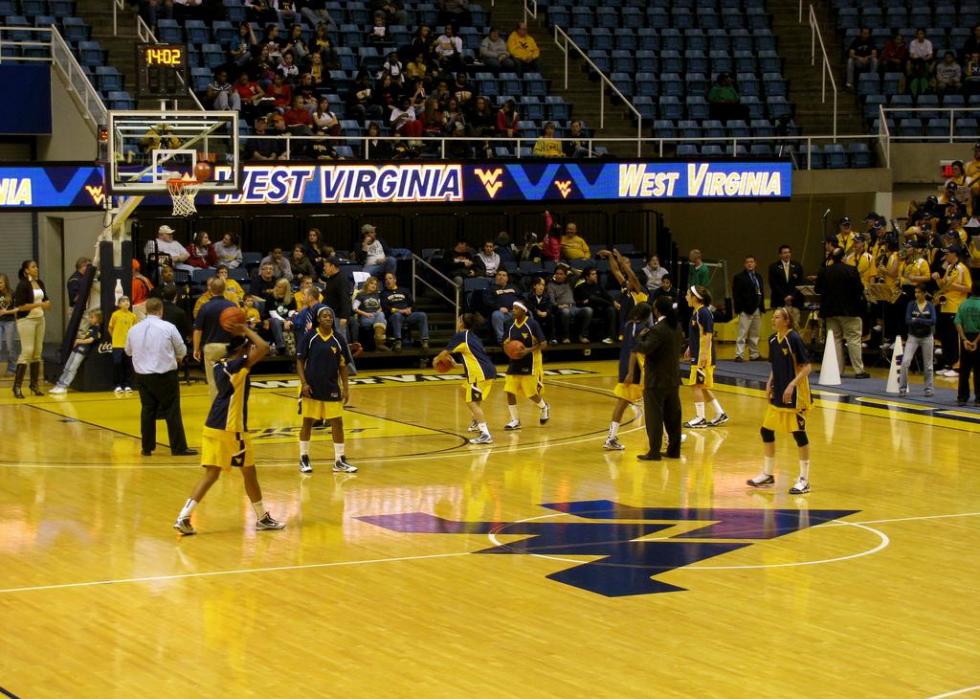 24 / 51
#28. West Virginia
Estimated total sales: $151 million (per capita: $103.62)
Estimated jobs gained: 1,019
Estimated jobs gained per 100 unemployed persons: 2.41
Estimated state tax revenue: $22.1 million (per capita: $15.21)
Estimated state gambling tax revenue as a % of 2017 overall state tax revenue: 0.42%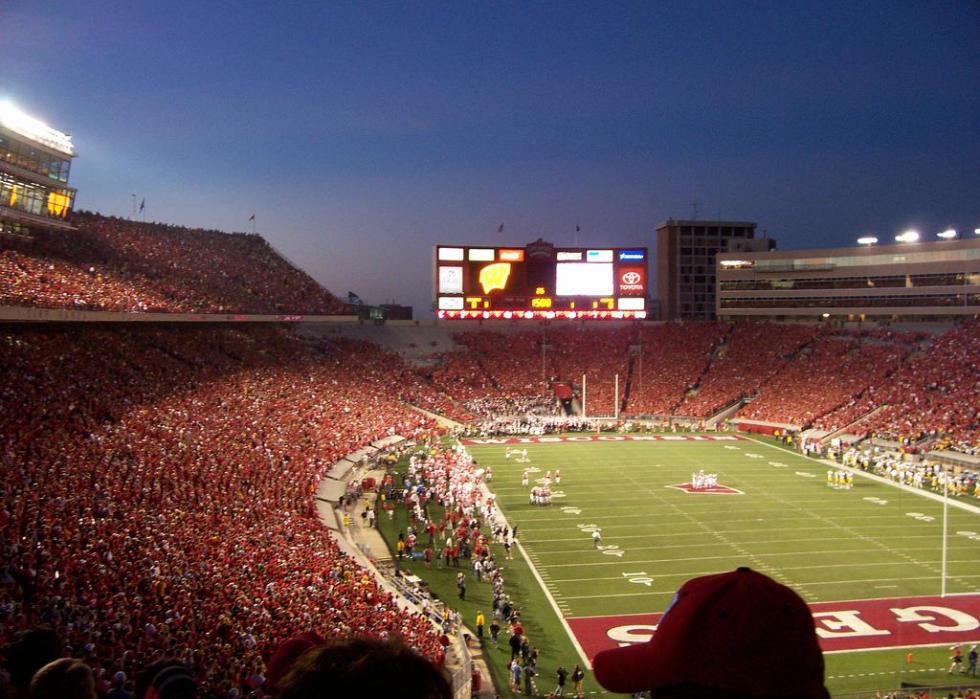 25 / 51
#27. Wisconsin
Estimated total sales: $482 million (per capita: $107.32)
Estimated jobs gained: 3,068
Estimated jobs gained per 100 unemployed persons: 3.43
Estimated state tax revenue: $61.5 million (per capita: $13.70)
Estimated state gambling tax revenue as a % of 2017 overall state tax revenue: 0.34%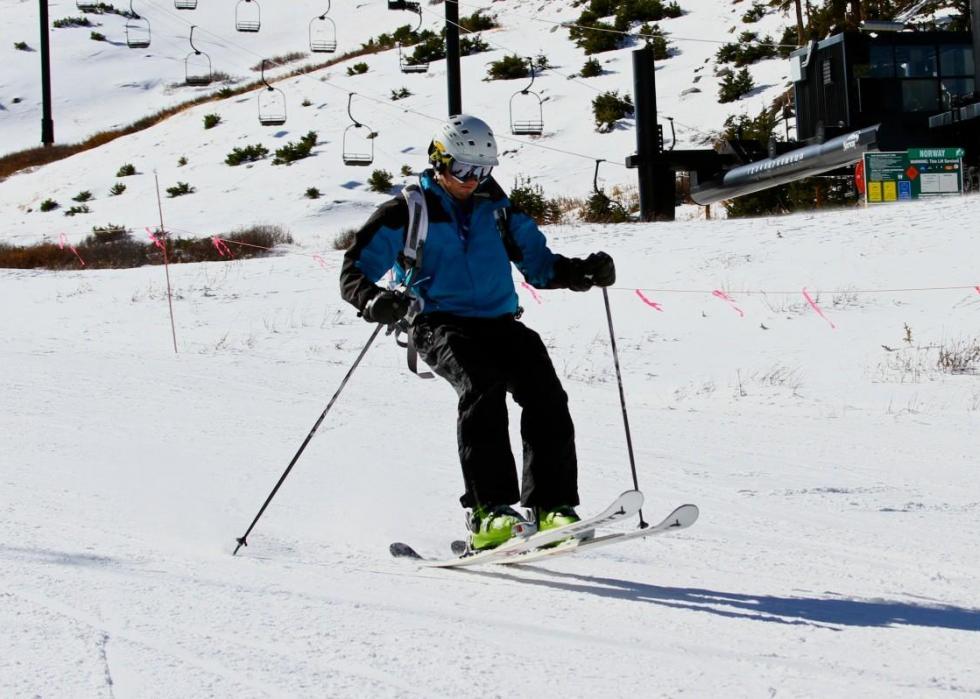 26 / 51
#26. Colorado
Estimated total sales: $463 million (per capita: $109.09)
Estimated jobs gained: 2,617
Estimated jobs gained per 100 unemployed persons: 2.97
Estimated state tax revenue: $54.1 million (per capita: $12.74)
Estimated state gambling tax revenue as a % of 2017 overall state tax revenue: 0.39%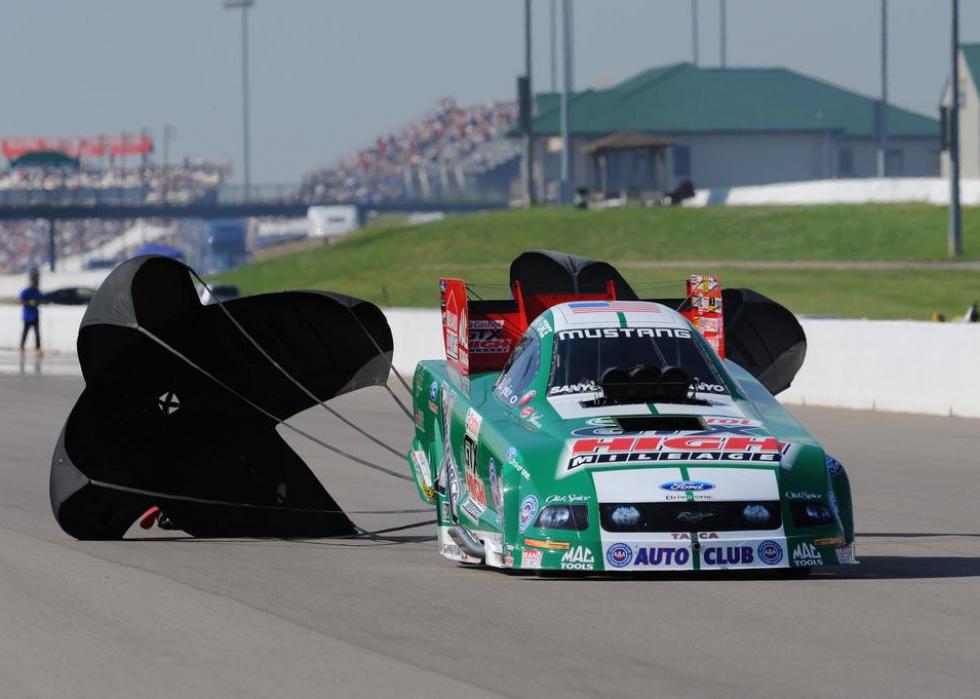 27 / 51
#25. Kansas
Estimated total sales: $239 million (per capita: $109.81)
Estimated jobs gained: 1,513
Estimated jobs gained per 100 unemployed persons: 3.02
Estimated state tax revenue: $29.6 million (per capita: $13.59)
Estimated state gambling tax revenue as a % of 2017 overall state tax revenue: 0.35%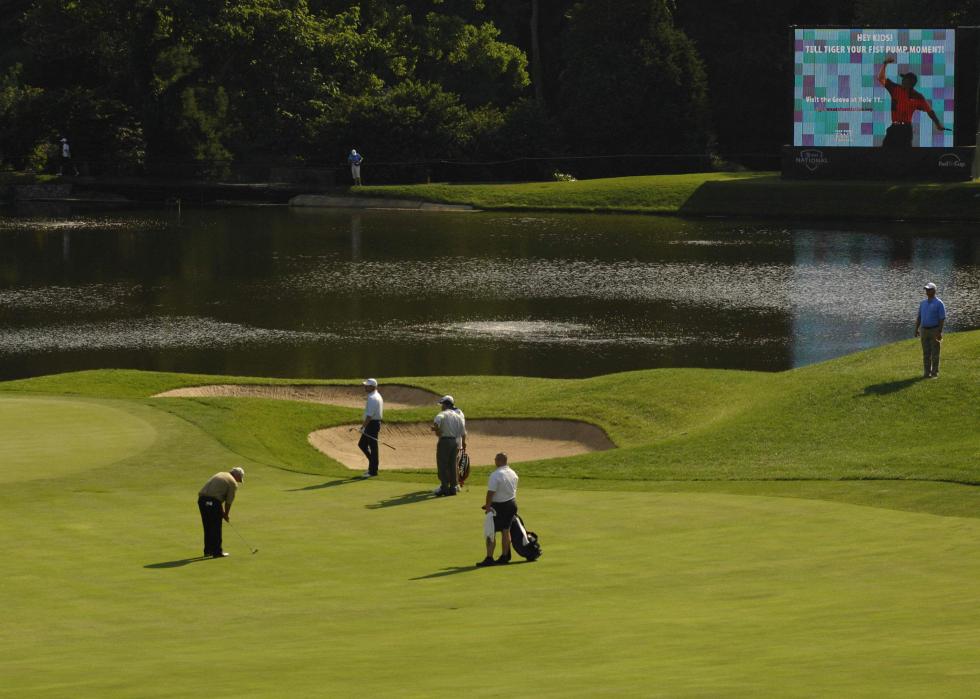 28 / 51
Senior Airman Steven R. Doty // U.S. Air Force photo
#24. Arizona
Estimated total sales: $585 million (per capita: $110.70)
Estimated jobs gained: 3,662
Estimated jobs gained per 100 unemployed persons: 2.23
Estimated state tax revenue: $73.7 million (per capita: $13.95)
Estimated state gambling tax revenue as a % of 2017 overall state tax revenue: 0.50%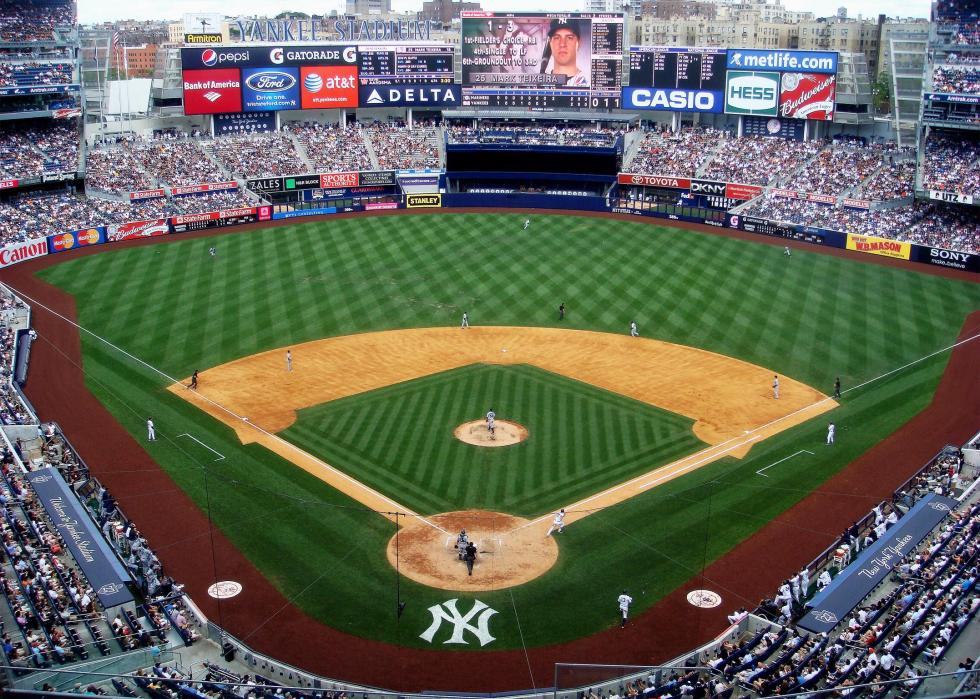 29 / 51
Matt Boulton // Wikicommons
#23. New York
Estimated total sales: $1,725 million (per capita: $111.00)
Estimated jobs gained: 7,976
Estimated jobs gained per 100 unemployed persons: 1.78
Estimated state tax revenue: $238.8 million (per capita: $15.36)
Estimated state gambling tax revenue as a % of 2017 overall state tax revenue: 0.29%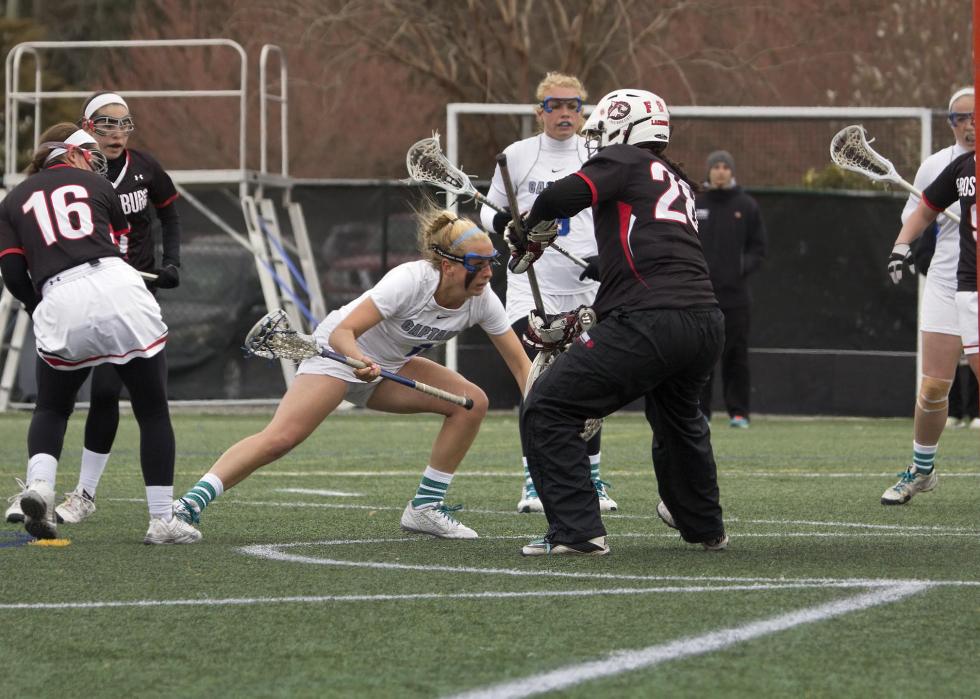 30 / 51
#22. Maryland
Estimated total sales: $516 million (per capita: $111.23)
Estimated jobs gained: 2,655
Estimated jobs gained per 100 unemployed persons: 1.91
Estimated state tax revenue: $66.0 million (per capita: $14.22)
Estimated state gambling tax revenue as a % of 2017 overall state tax revenue: 0.30%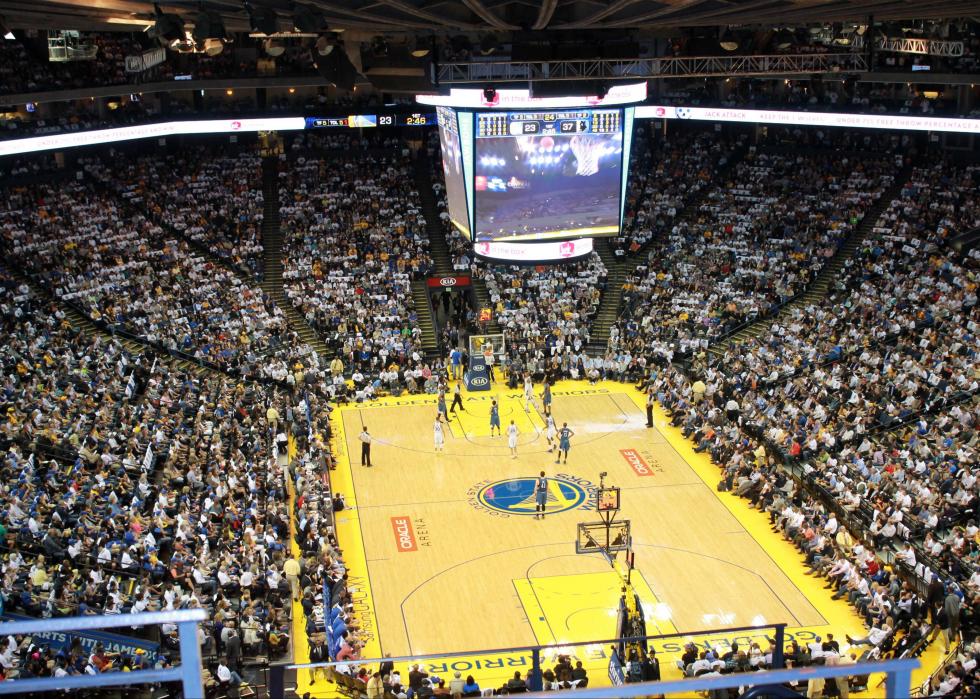 31 / 51
#21. California
Estimated total sales: $3,455 million (per capita: $115.03)
Estimated jobs gained: 17,239
Estimated jobs gained per 100 unemployed persons: 2.11
Estimated state tax revenue: $429.5 million (per capita: $14.30)
Estimated state gambling tax revenue as a % of 2017 overall state tax revenue: 0.25%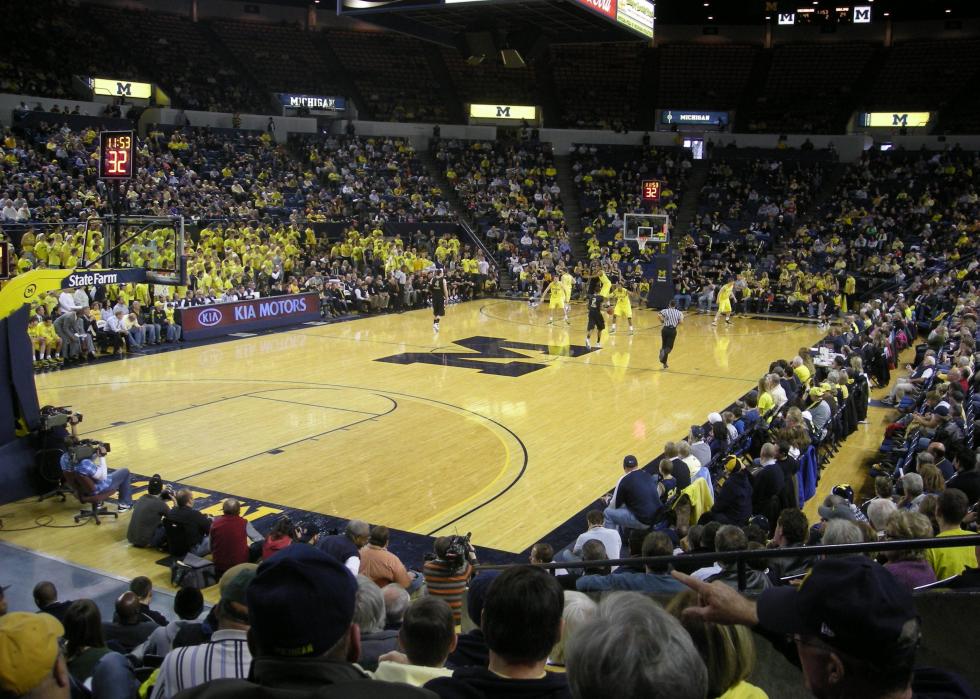 32 / 51
Michael Barera // Wikicommons
#20. Michigan
Estimated total sales: $893 million (per capita: $115.41)
Estimated jobs gained: 5,443
Estimated jobs gained per 100 unemployed persons: 2.39
Estimated state tax revenue: $115.6 million (per capita: $14.95)
Estimated state gambling tax revenue as a % of 2017 overall state tax revenue: 0.40%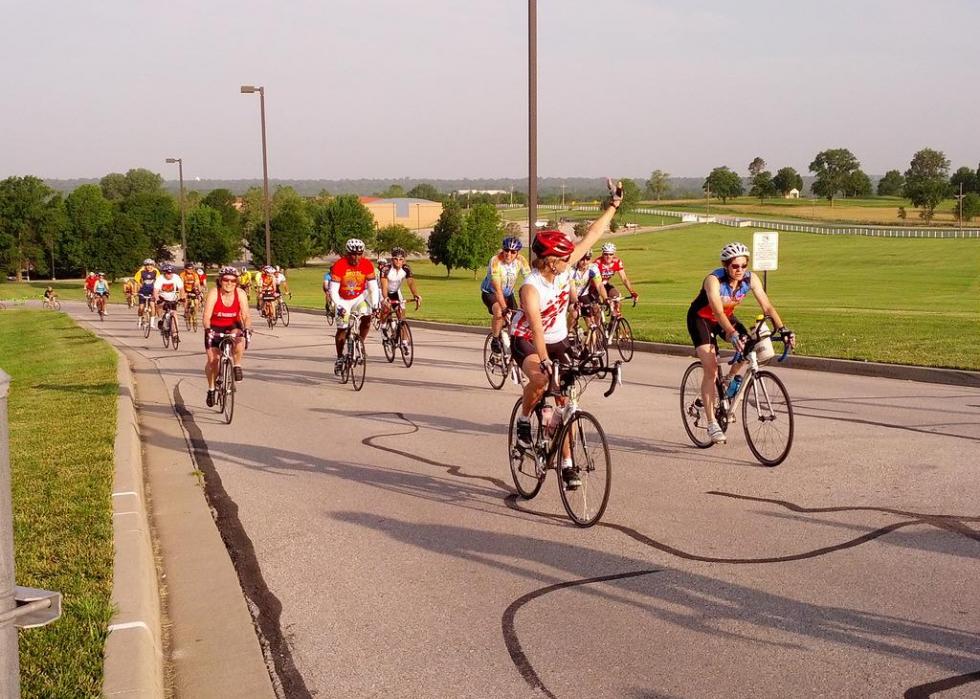 33 / 51
#19. Missouri
Estimated total sales: $546 million (per capita: $116.58)
Estimated jobs gained: 3,424
Estimated jobs gained per 100 unemployed persons: 3.13
Estimated state tax revenue: $65.6 million (per capita: $14.01)
Estimated state gambling tax revenue as a % of 2017 overall state tax revenue: 0.52%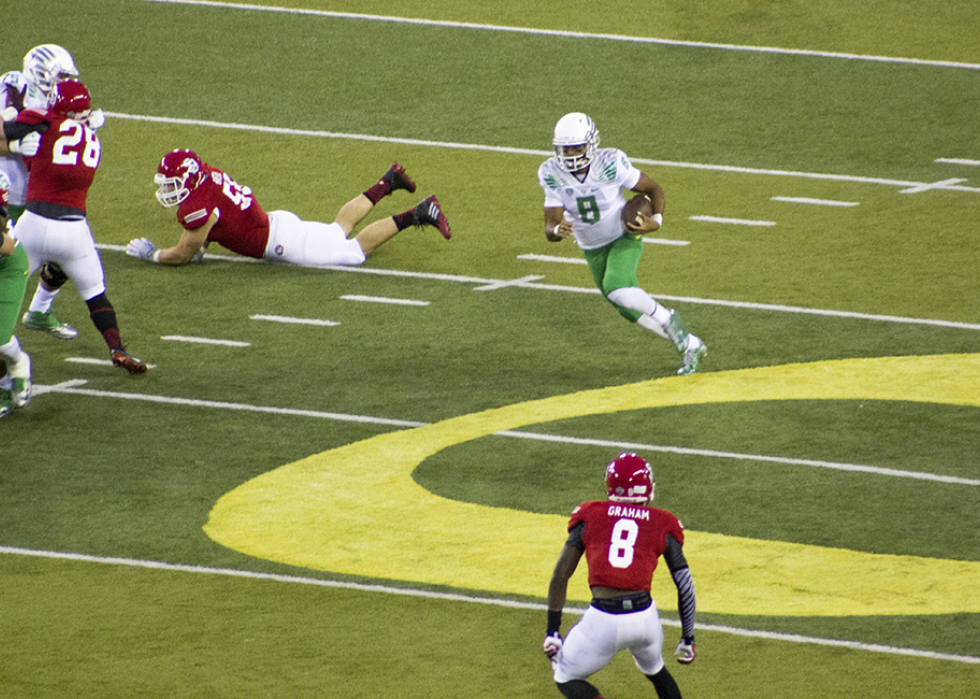 34 / 51
#18. South Dakota
Estimated total sales: $77 million (per capita: $118.06)
Estimated jobs gained: 522
Estimated jobs gained per 100 unemployed persons: 3.36
Estimated state tax revenue: $9.4 million (per capita: $14.47)
Estimated state gambling tax revenue as a % of 2017 overall state tax revenue: 0.51%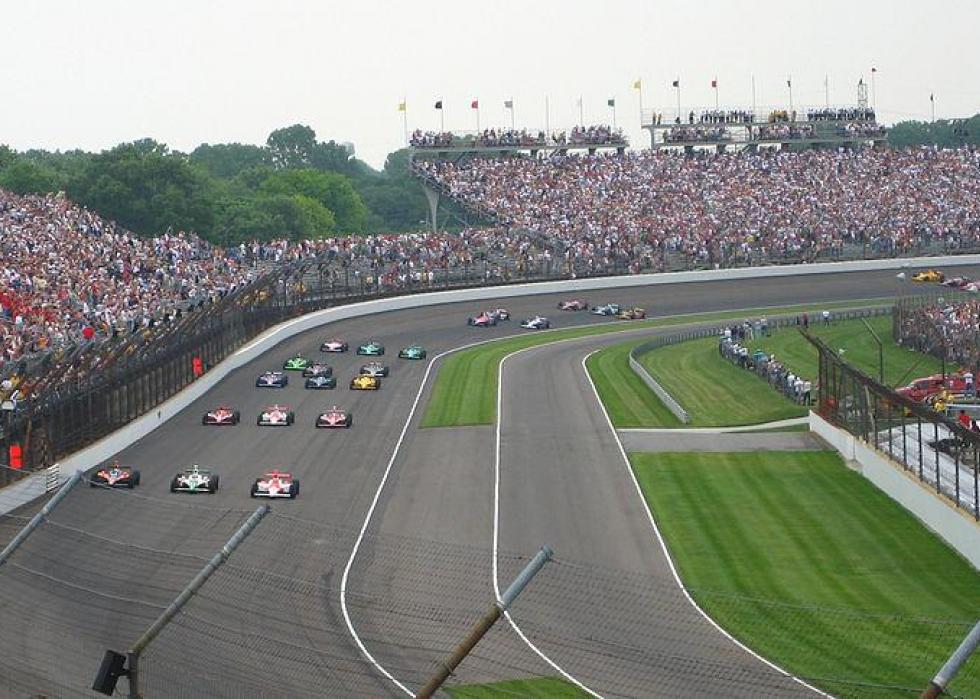 35 / 51
#17. Indiana
Estimated total sales: $603 million (per capita: $119.38)
Estimated jobs gained: 3,919
Estimated jobs gained per 100 unemployed persons: 3.70
Estimated state tax revenue: $76.1 million (per capita: $15.06)
Estimated state gambling tax revenue as a % of 2017 overall state tax revenue: 0.36%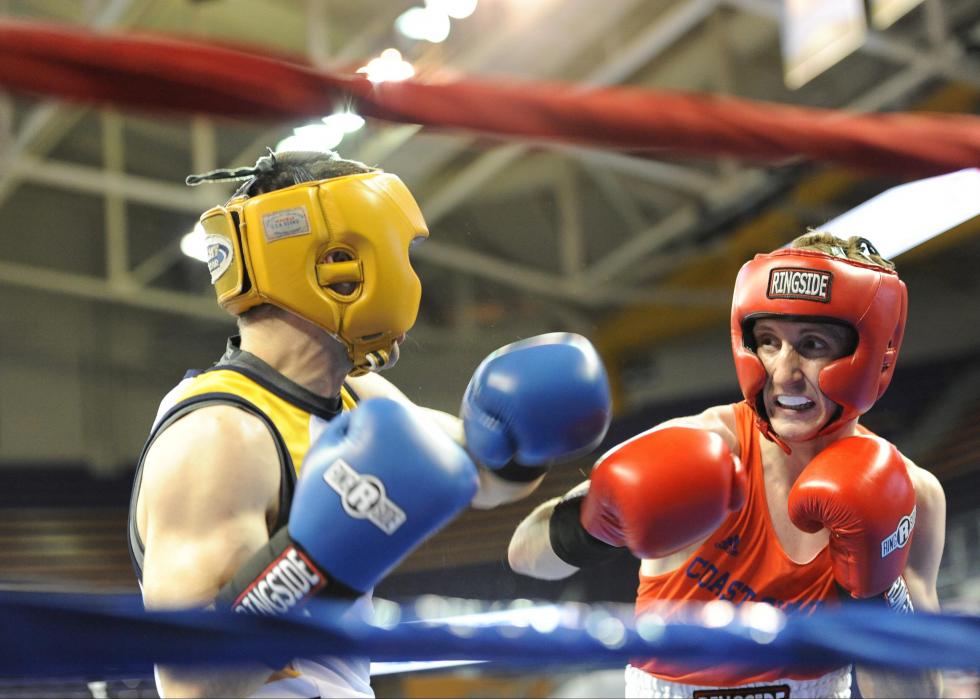 36 / 51
Petty Officer 2nd Class Lara Davis // U.S. Coast Guard photo
#16. Washington
Estimated total sales: $699 million (per capita: $124.50)
Estimated jobs gained: 3,703
Estimated jobs gained per 100 unemployed persons: 2.07
Estimated state tax revenue: $89.6 million (per capita: $15.96)
Estimated state gambling tax revenue as a % of 2017 overall state tax revenue: 0.37%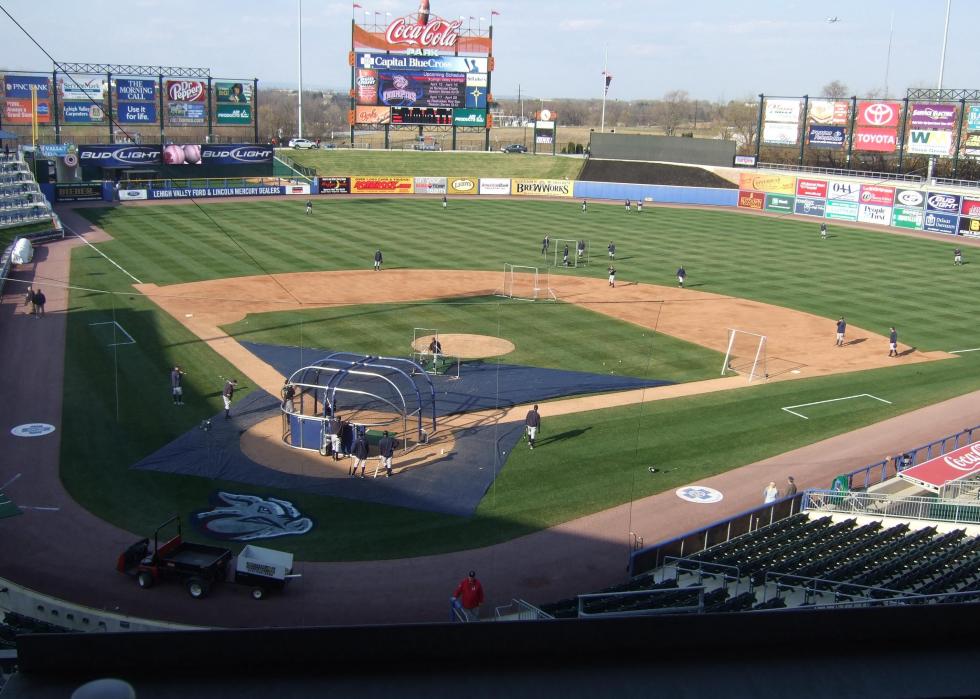 37 / 51
Spikerogan // WIkicommons
#15. Pennsylvania
Estimated total sales: $1,264 million (per capita: $125.11)
Estimated jobs gained: 7,428
Estimated jobs gained per 100 unemployed persons: 2.50
Estimated state tax revenue: $150.0 million (per capita: $14.85)
Estimated state gambling tax revenue as a % of 2017 overall state tax revenue: 0.38%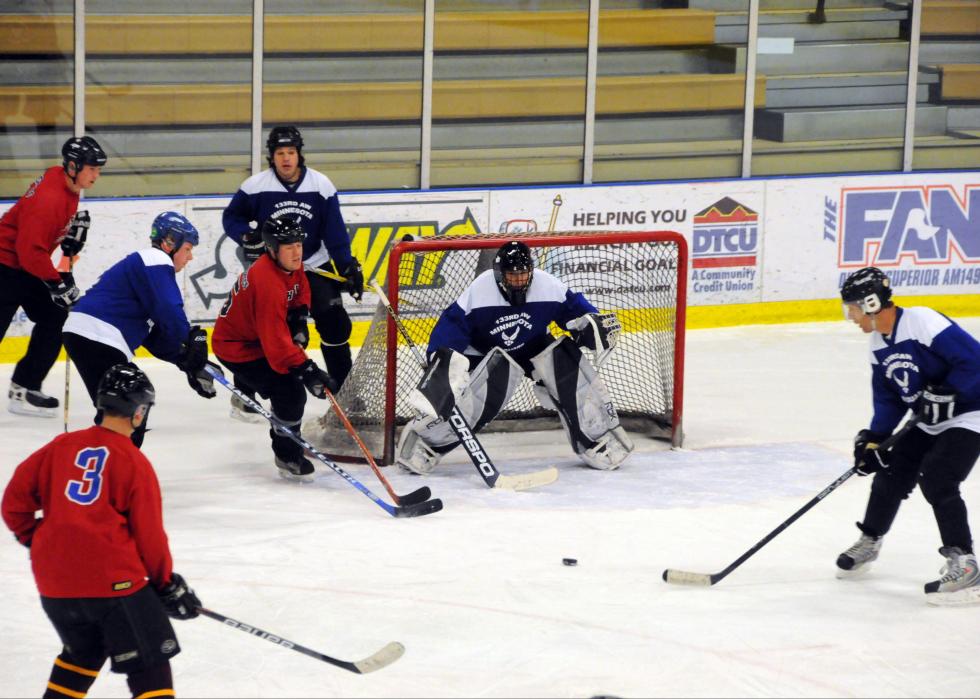 38 / 51
Master Sgt. Ralph J. Kapustka // U.S. Air Force photo
#14. Minnesota
Estimated total sales: $531 million (per capita: $125.61)
Estimated jobs gained: 3,093
Estimated jobs gained per 100 unemployed persons: 3.12
Estimated state tax revenue: $65.9 million (per capita: $15.58)
Estimated state gambling tax revenue as a % of 2017 overall state tax revenue: 0.25%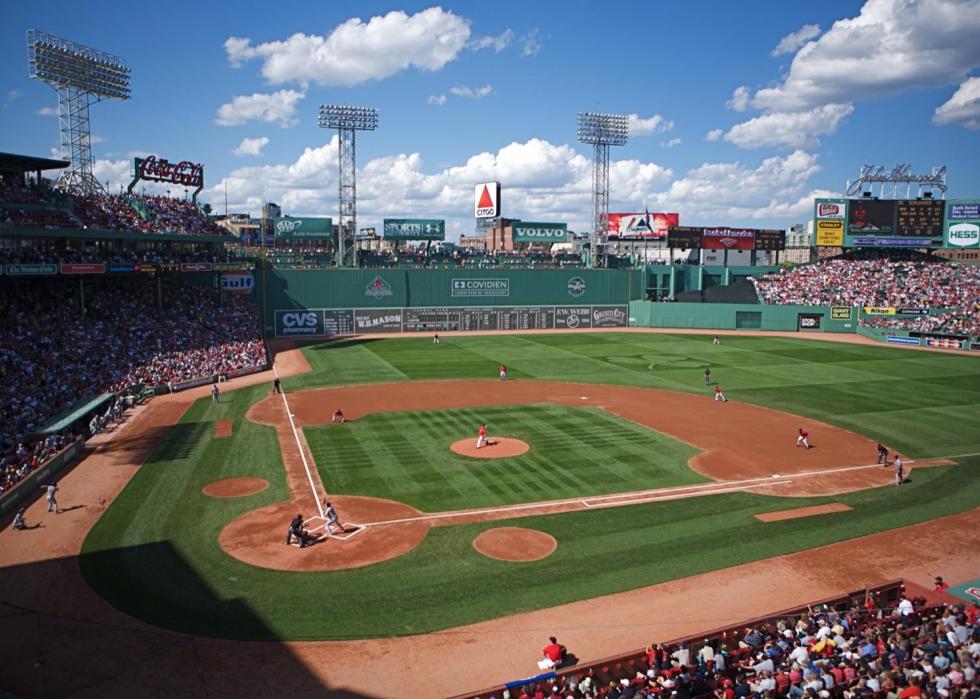 39 / 51
Jared Vincent // WIkicommons
#13. Massachusetts
Estimated total sales: $682 million (per capita: $125.72)
Estimated jobs gained: 3,261
Estimated jobs gained per 100 unemployed persons: 2.51
Estimated state tax revenue: $77.8 million (per capita: $14.33)
Estimated state gambling tax revenue as a % of 2017 overall state tax revenue: 0.28%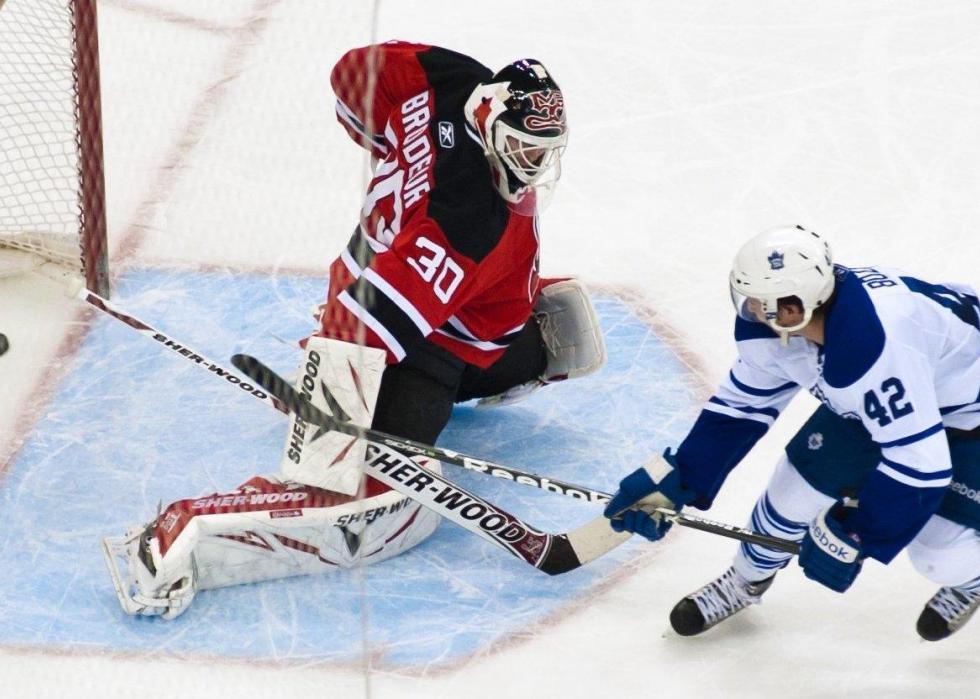 40 / 51
James DiBianco // Wikicommons
#12. New Jersey
Estimated total sales: $875 million (per capita: $125.94)
Estimated jobs gained: 4,410
Estimated jobs gained per 100 unemployed persons: 2.17
Estimated state tax revenue: $118.1 million (per capita: $16.99)
Estimated state gambling tax revenue as a % of 2017 overall state tax revenue: 0.35%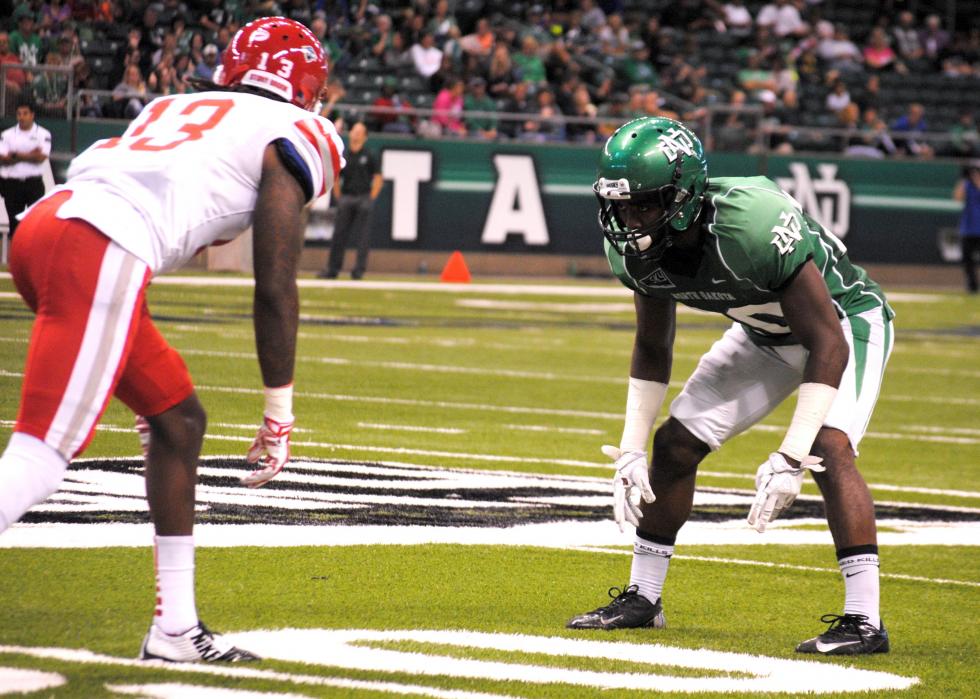 41 / 51
Staff Sgt. Luis Loza Gutierrez // U.S. Air Force photo
#11. North Dakota
Estimated total sales: $74 million (per capita: $128.83)
Estimated jobs gained: 451
Estimated jobs gained per 100 unemployed persons: 4.18
Estimated state tax revenue: $9.0 million (per capita: $15.61)
Estimated state gambling tax revenue as a % of 2017 overall state tax revenue: 0.23%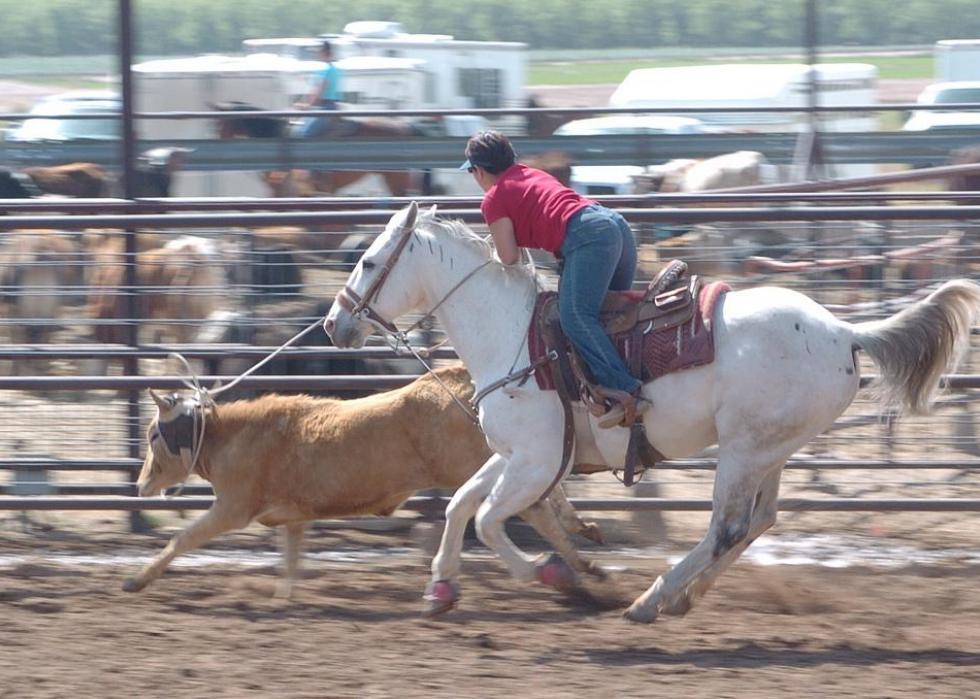 42 / 51
#10. New Mexico
Estimated total sales: $205 million (per capita: $129.75)
Estimated jobs gained: 1,388
Estimated jobs gained per 100 unemployed persons: 2.74
Estimated state tax revenue: $29.0 million (per capita: $18.33)
Estimated state gambling tax revenue as a % of 2017 overall state tax revenue: 0.53%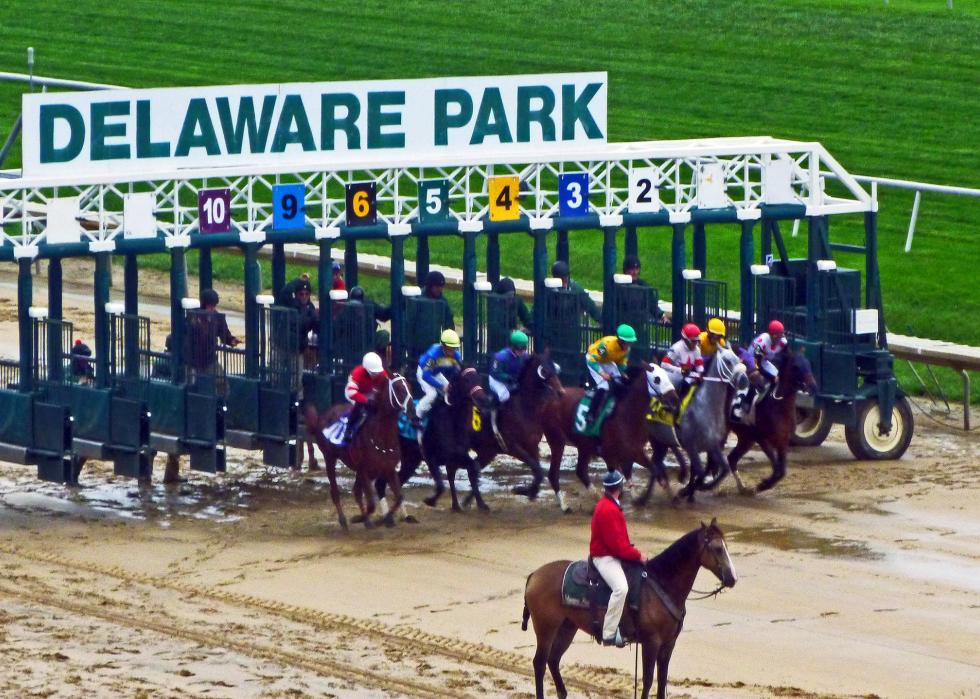 43 / 51
Calstanhope // Wikicommons
#9. Delaware
Estimated total sales: $104 million (per capita: $139.68)
Estimated jobs gained: 588
Estimated jobs gained per 100 unemployed persons: 2.92
Estimated state tax revenue: $13.7 million (per capita: $18.38)
Estimated state gambling tax revenue as a % of 2017 overall state tax revenue: 0.34%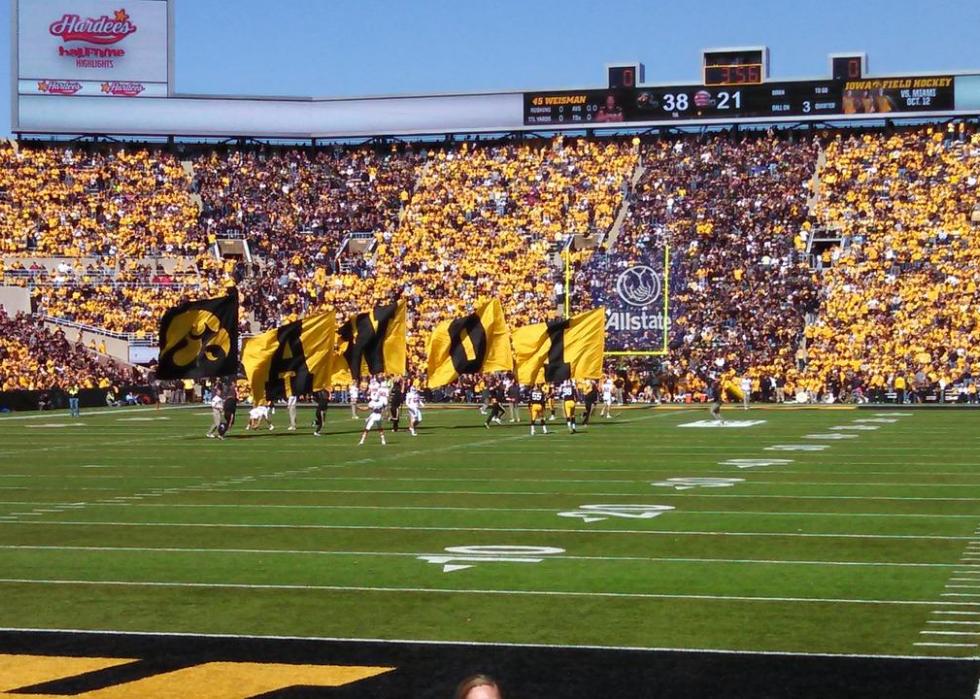 44 / 51
#8. Iowa
Estimated total sales: $348 million (per capita: $144.67)
Estimated jobs gained: 2,297
Estimated jobs gained per 100 unemployed persons: 4.89
Estimated state tax revenue: $46.2 million (per capita: $19.20)
Estimated state gambling tax revenue as a % of 2017 overall state tax revenue: 0.51%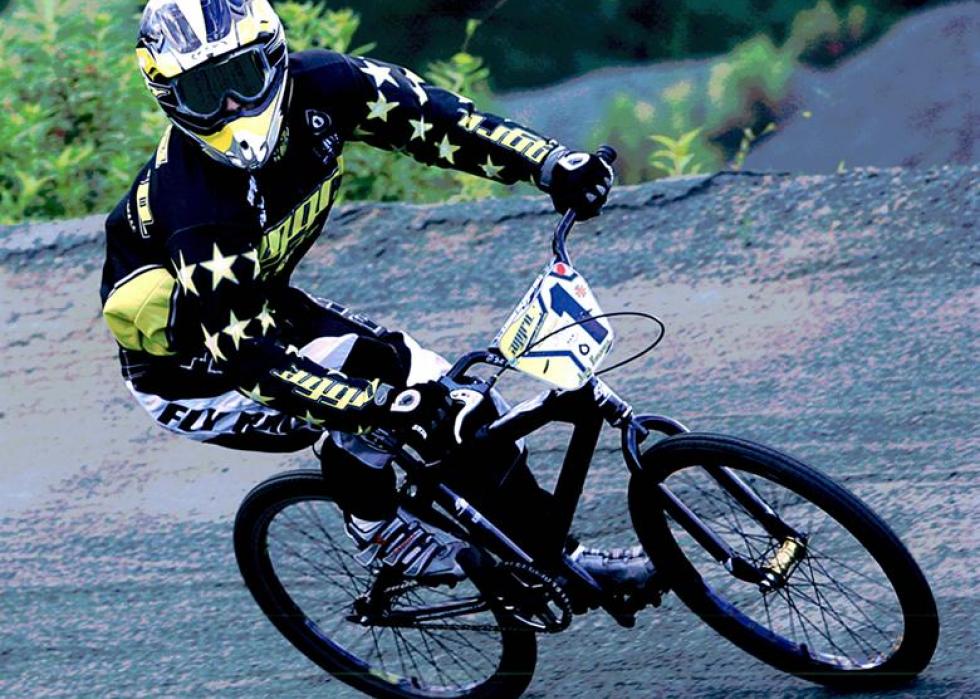 45 / 51
#7. Rhode Island
Estimated total sales: $125 million (per capita: $147.91)
Estimated jobs gained: 742
Estimated jobs gained per 100 unemployed persons: 2.95
Estimated state tax revenue: $17.7 million (per capita: $20.96)
Estimated state gambling tax revenue as a % of 2017 overall state tax revenue: 0.53%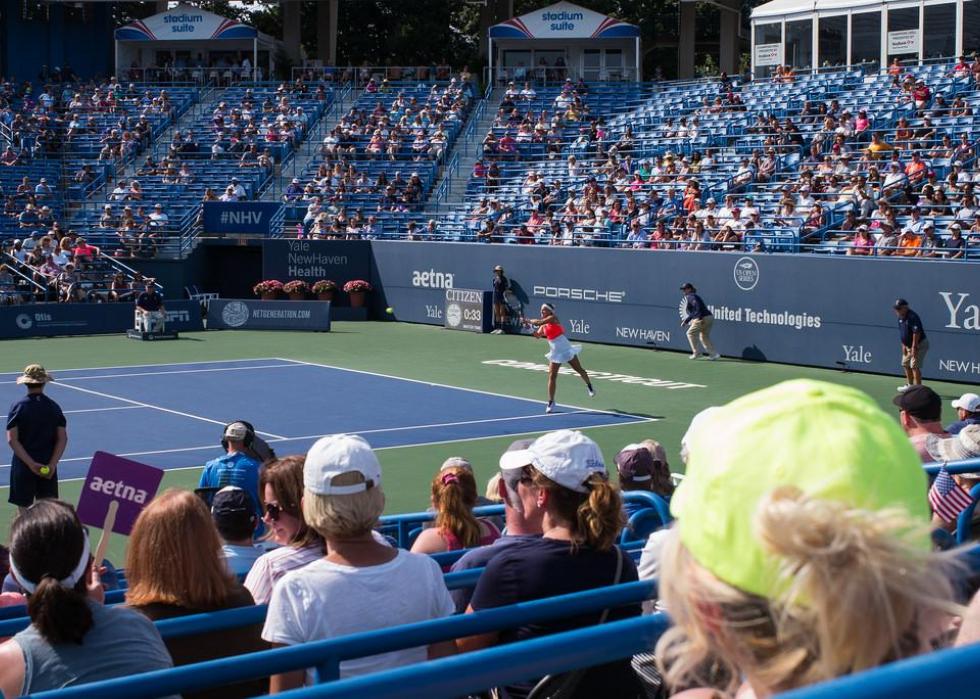 46 / 51
#6. Connecticut
Estimated total sales: $437 million (per capita: $155.31)
Estimated jobs gained: 2,157
Estimated jobs gained per 100 unemployed persons: 2.52
Estimated state tax revenue: $58.6 million (per capita: $20.81)
Estimated state gambling tax revenue as a % of 2017 overall state tax revenue: 0.37%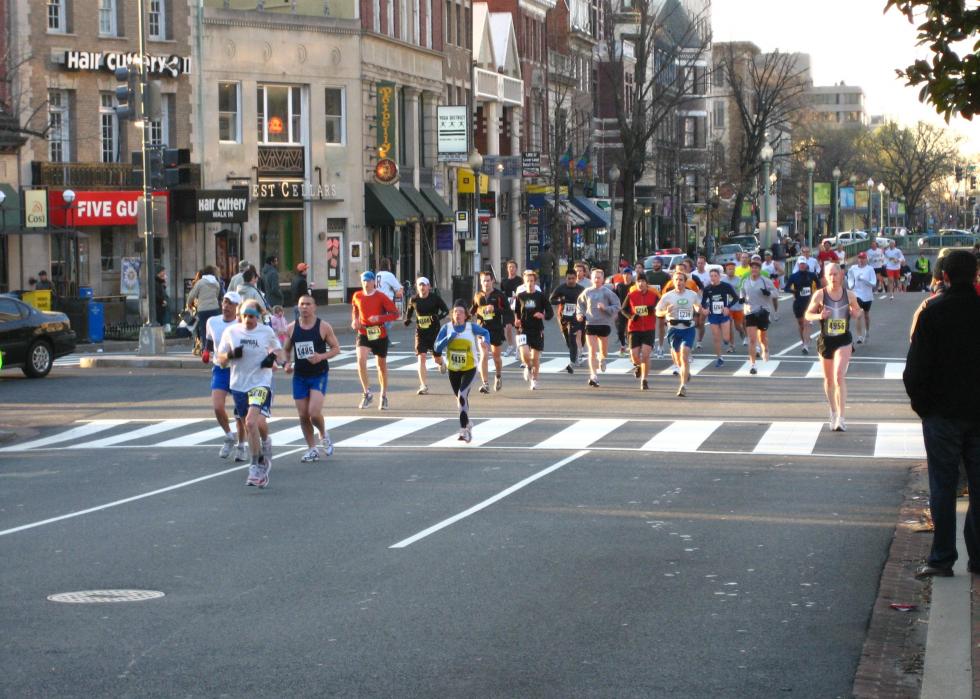 47 / 51
#5. District of Columbia
Estimated total sales: $91 million (per capita: $163.18)
Estimated jobs gained: 297
Estimated jobs gained per 100 unemployed persons: 1.31
Estimated state tax revenue: $7.9 million (per capita: $14.18)
Estimated state gambling tax revenue as a % of 2017 overall state tax revenue: 0.10%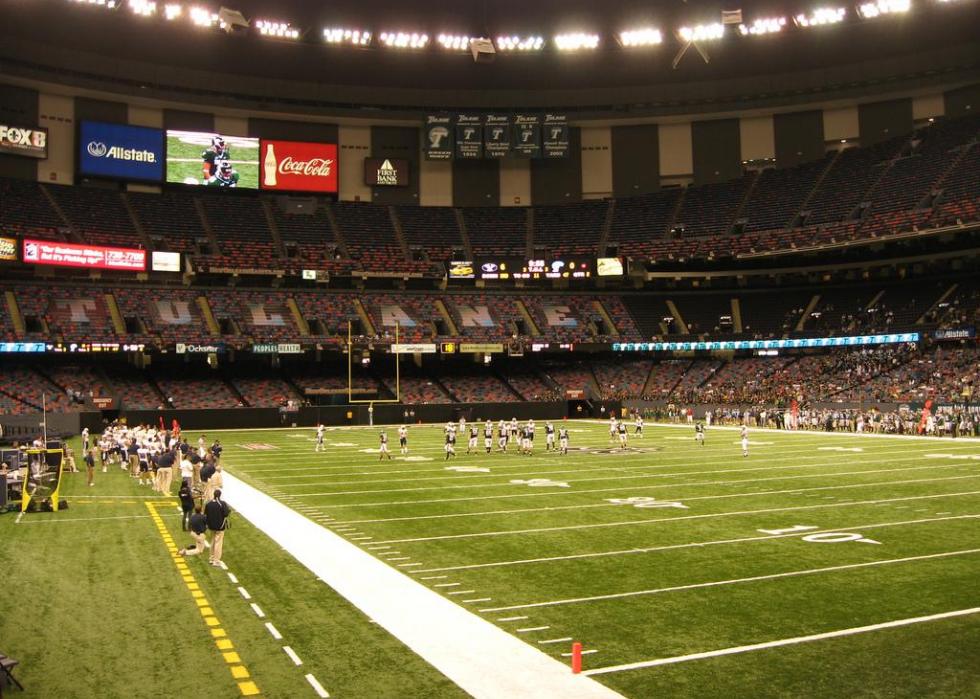 48 / 51
#4. Louisiana
Estimated total sales: $598 million (per capita: $168.40)
Estimated jobs gained: 3,827
Estimated jobs gained per 100 unemployed persons: 4.00
Estimated state tax revenue: $78.3 million (per capita: $22.07)
Estimated state gambling tax revenue as a % of 2017 overall state tax revenue: 0.68%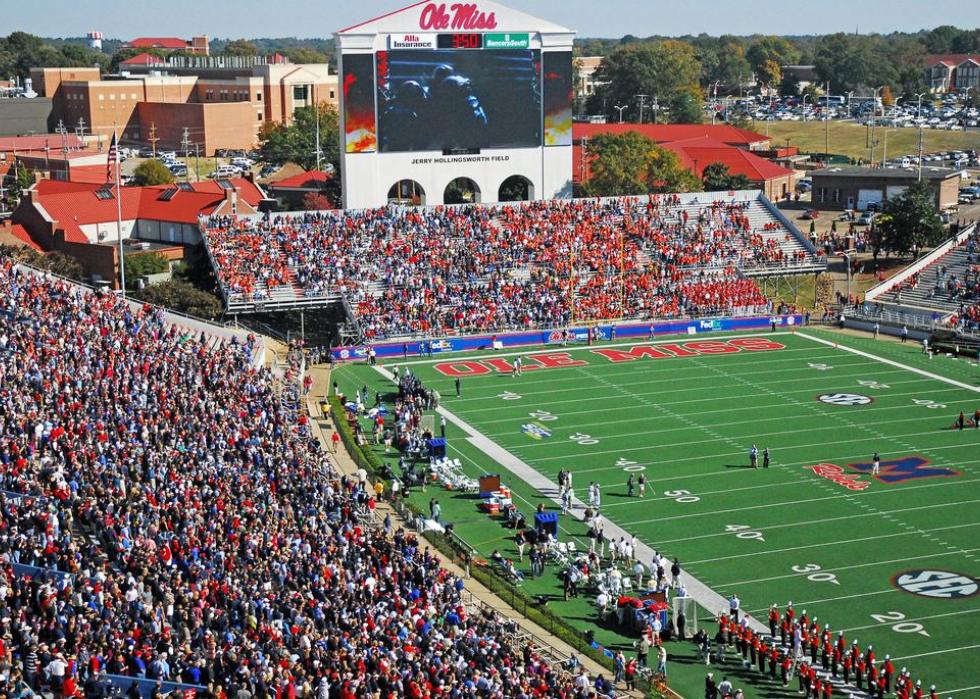 49 / 51
Visit Mississippi // Flickr
#3. Mississippi
Estimated total sales: $396 million (per capita: $175.80)
Estimated jobs gained: 2,767
Estimated jobs gained per 100 unemployed persons: 4.75
Estimated state tax revenue: $57.3 million (per capita: $25.42)
Estimated state gambling tax revenue as a % of 2017 overall state tax revenue: 0.74%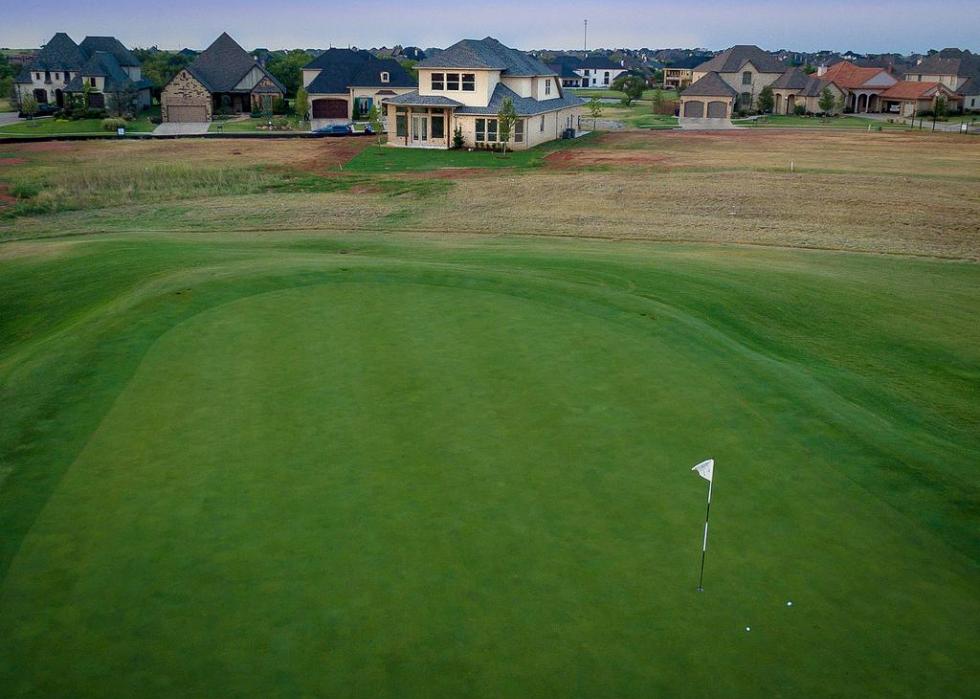 50 / 51
#2. Oklahoma
Estimated total sales: $606 million (per capita: $205.56)
Estimated jobs gained: 4,076
Estimated jobs gained per 100 unemployed persons: 5.46
Estimated state tax revenue: $78.5 million (per capita: $26.64)
Estimated state gambling tax revenue as a % of 2017 overall state tax revenue: 0.91%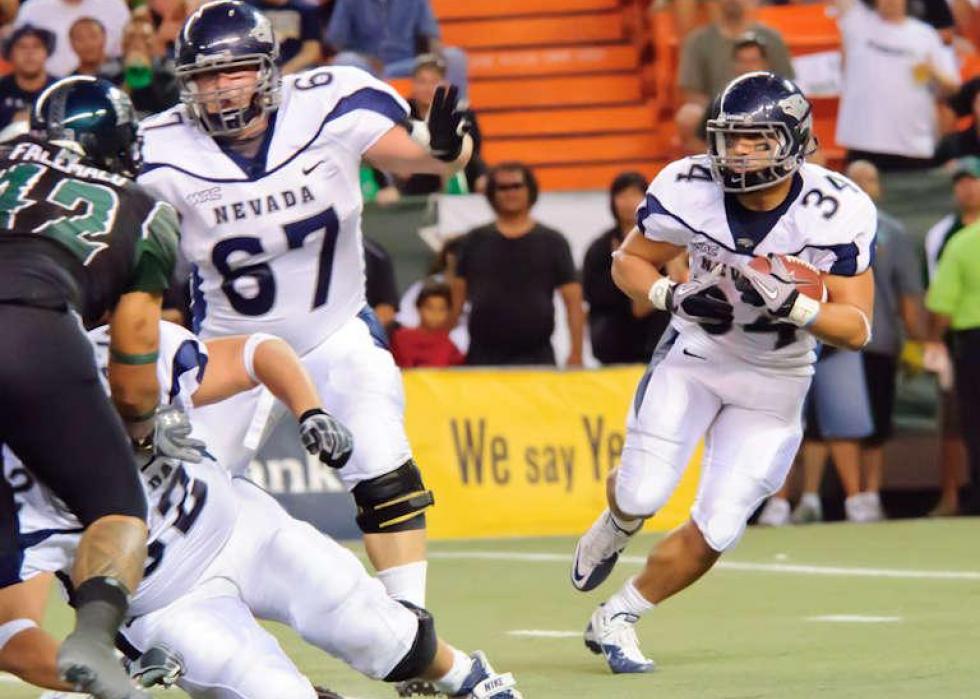 51 / 51
Kyle Nishioka // Wikicommons
#1. Nevada
Estimated total sales: $514 million (per capita: $227.84)
Estimated jobs gained: 3,250
Estimated jobs gained per 100 unemployed persons: 4.45
Estimated state tax revenue: $74.2 million (per capita: $32.89)
Estimated state gambling tax revenue as a % of 2017 overall state tax revenue: 0.85%