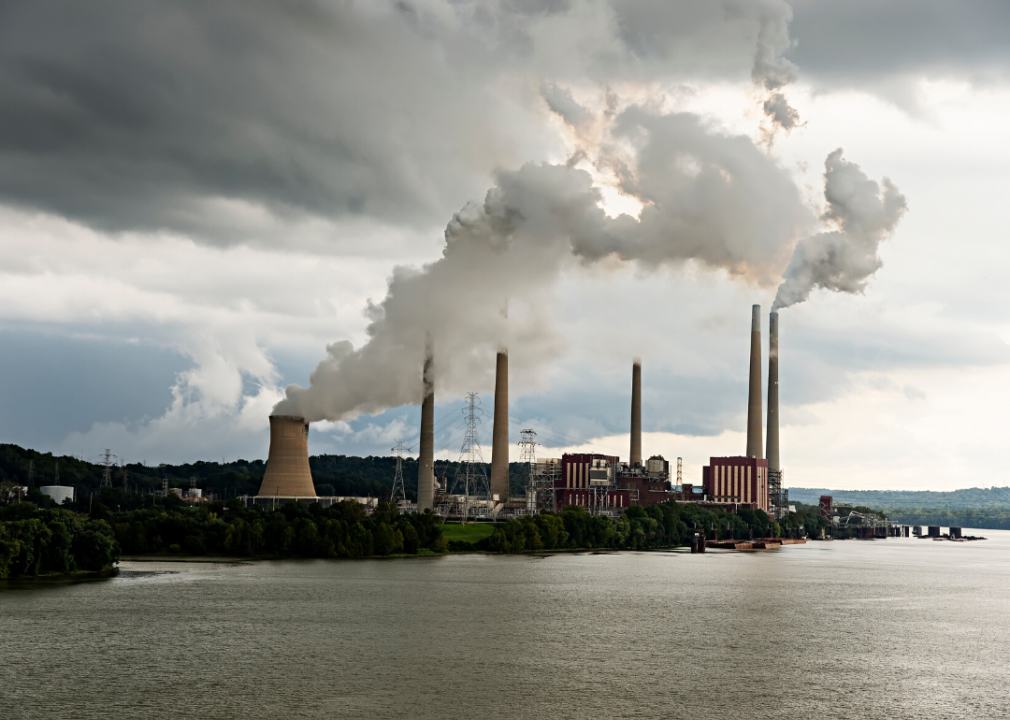 States producing the most oil
Amy Nichole Harris // Shutterstock
States producing the most oil
Electric cars, bikes, and scooters may populate many city streets and sidewalks, but the United States remains a country heavily dependent on oil. Since 2018, crude oil production rose from 2,734,901 annual-thousand barrels to 4,011,521 annual-thousand barrels.
Of course, Americans use oil for more than just transportation. Industrial and residential life is still very much shaped by oil. For example, crude oil can be refined into petroleum products that produce electricity—despite a growing push from some voters and businesses for more renewable energy usage. Oil can also produce a variety of byproducts including plastics, tars, chemicals, lubricants, and waxes.
Using 2018 data from the U.S. Energy Information Administration, Stacker ranked the 25 states producing over 1 million oil barrels a year. Each state is ranked by barrels of oil produced, and detailed by the history of the state's oil industry, major industry players, notable oil basins, regulations, and the presence of fracking or other unconventional production methods.
Longtime industry giants like Texas, California, and Oklahoma are present on the list, but there are a few newcomers such as Pennsylvania, which is the only state representing the Northeast. You will also find Pennsylvania's neighbor to the west, which has quite the rich oil history—Ohio was the original home of Standard Oil, the monopoly that defined the oil industry and much of American economics in the late 19th and early 20th centuries.
Other hot spots include states near the Gulf of Mexico, although some of those traditional oil powerhouses incur fluctuations when affected by major oil spills. Also, a state's changing environment can also impact its yearly ranking—Florida, for instance with its wide swaths of wetlands and rare species, has made oil production a precarious endeavor.
Whether you're a roughneck aficionado or simply a fan of "There Will Be Blood," click through to find out which states are on the rise and decline in terms of oil production.