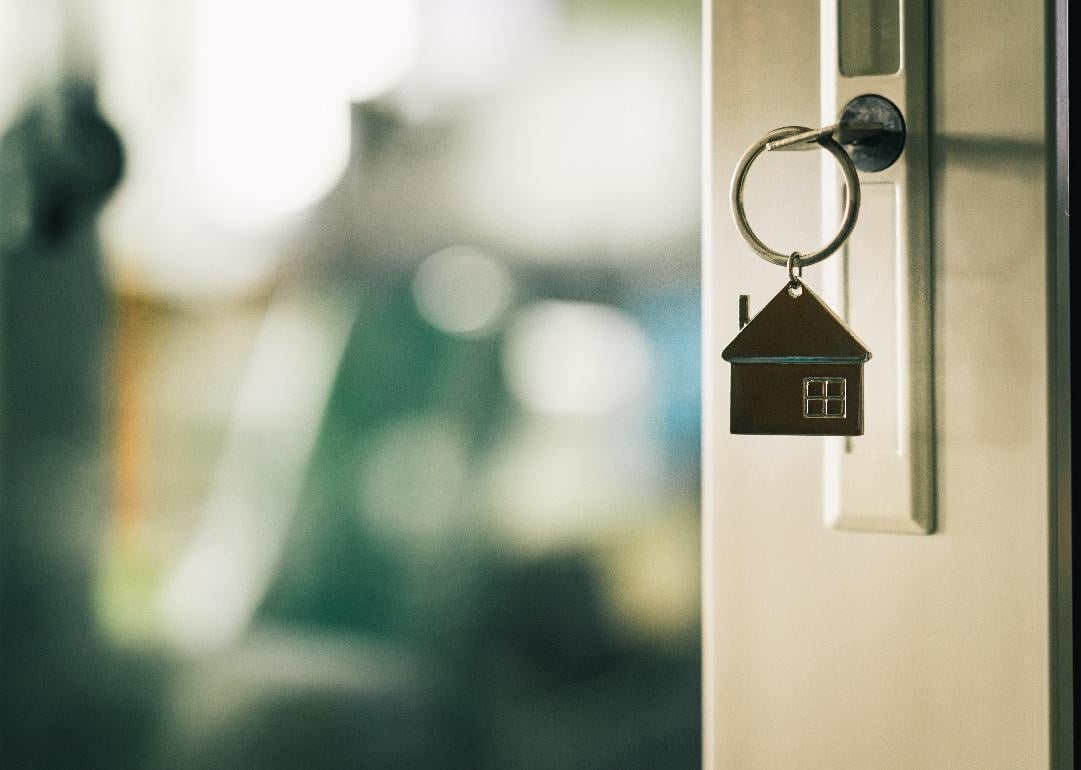 States receiving the most federal housing funding
sommart sombutwanitkul // Shutterstock
States receiving the most federal housing funding
Housing assistance is a big topic for Democrats on the 2020 presidential campaign trail. While they all state that they want to fix issues with affordable housing, they take different approaches. Some have taken the stance to loosen zoning laws in cities and towns, and some want to tackle the lack of housing supply. Elizabeth Warren, Cory Booker, and Julián Castro have all proposed plans to tackle the lack of housing and reform zoning.
Taking a different approach, Bernie Sanders proposed a housing plan that views housing as a right for all citizens. At the forefront, his $2.5 trillion plan includes national rent control, ending homelessness, and makes federal housing assistance an entitlement for citizens. He hopes to encourage homeownership through boosting affordable housing stock as well as prioritizing funding to rehabilitate existing affordable housing.
While there are many ideas on how to fix the nation's affordable housing crisis on the table, the current state of affordable housing is largely dependent on grants from the Department of Housing and Urban Development (HUD). The amounts and allocations of the grants from HUD depend on the results of each state's census. Once the census is conducted, states' needs are assessed and money is allocated toward specific and general needs.
In Maryland, there is a large need for funding for rat extermination to keep living standards up to par for residents. In Hawaii, there was a need for relief funding for repairs to homes and roads after the Kilauea eruption last year. Some states need funding to revitalize neglected existing housing to make it livable for residents. While some states have very specific needs, almost all of the states are deficient in funding for affordable housing development and lead abatement. Both of these issues are urgent and solving them essential to creating secure and safe housing for this country's residents. But how is the federal funding for housing allocated?
Stacker used the most recent data from the Center on Budget and Policy Priorities, to assess which states received the most federal funding for housing/rental assistance. The 50 states and Washington D.C. are then ranked by the federal housing funding they received per capita in 2018. 2018 state populations from the U.S. Census Bureau are also included, as well as the number of people on rental assistance, the percentage of people who are children, seniors, or have a disability who get this assistance, the median rent in the state, and how many low-income earners spend over half of their income on housing. Further methodology and release dates for specific data collected on May 9, 2019, are available in CBPP's 2019 Federal Rental Assistance Factsheets Sources and Methodology.
Click through the slideshow to see the hurdles that public housing faces in each state.
You may also like: States receiving the most federal funds