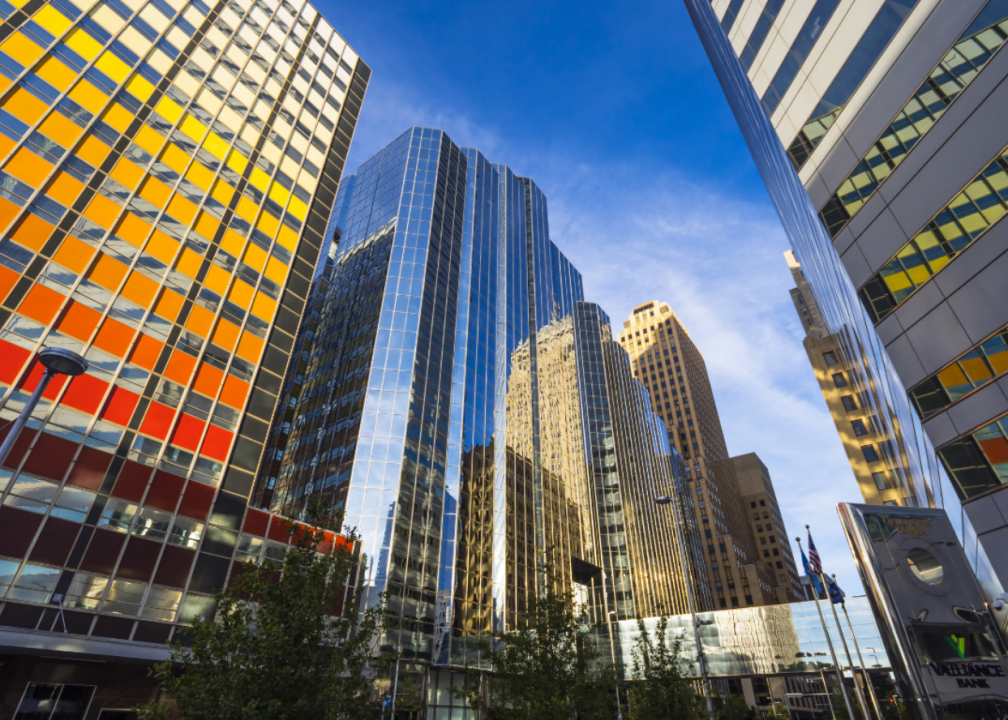 States spending the most on life insurance policies
States spending the most on life insurance policies
The mortality rate in the United States is dropping—Americans nowadays live about five years longer than they were in 1980—but that doesn't mean dying is any less expensive. Life insurance remains a popular way to ensure death doesn't mean bankruptcy for surviving relatives. Almost six in 10 Americans own life insurance; meaning 40% of the population leaves the future financial security of surviving family members to chance.
In the United States, the leading cause of death is heart disease, followed by cancer, neurological diseases, diabetes, and chronic respiratory diseases. Murder and suicides rank seventh on the list. This means lifestyle, diet, and access to health care are leading contributing factors to the mortality rate in the United States.
For families burdened with the death of a loved one, life insurance may make the difference between financial recovery and ruin. Americans spent more than $3 trillion on life insurance in 2017 alone. Stacker looked at insurance data from the American Council of Life Insurance and state population counts from the U.S. Census to determine which states pay the most per capita for life insurance. Our list is sorted by the face value of the policy, or the stated dollar value of the death benefit, per capita, and by total value for all policies purchased in a state. The data comes from 2007 through 2017.
Face value is largely determined by insurance premiums, with higher premiums leading to higher face values. The actuarial risk of the insured which takes into consideration the health and age of the insured, the likelihood of disease or injury in the area the insured lives, and risk factors the insured currently or previously demonstrated can all determine premiums. While this can be a highly speculative and opaque process, Stacker has attempted to justify the difference in face values by also looking at mortality rates and average life expectancy.
Keep reading to learn where your state comes in on the list.
You may also like: Most and least insured states in America
#51. New Mexico
- Face amount purchased per capita: $4,632 (51% below U.S. average)
- Face amount purchased: $9.7 billion ($5.7 billion individual, $3.5 billion group, $0.4 billion credit)
- Life expectancy: 75.4 per 100,000 (4.4% below U.S. average)
- Mortality rate: 917.7 per 100,000 (25.4% above U.S. average)
#50. West Virginia
- Face amount purchased per capita: $4,787 (49.4% below U.S. average)
- Face amount purchased: $8.8 billion ($4.1 billion individual, $4.4 billion group, $0.3 billion credit)
- Life expectancy: 78.3 per 100,000 (0.8% below U.S. average)
- Mortality rate: 708.8 per 100,000 (3.2% below U.S. average)
#49. Maine
- Face amount purchased per capita: $5,238 (44.6% below U.S. average)
- Face amount purchased: $7 billion ($3.7billion individual, $2.8 billion group, $0.5 billion credit)
- Life expectancy: 79.6 per 100,000 (0.9% above U.S. average)
- Mortality rate: 678.5 per 100,000 (7.3% below U.S. average)
#48. Arkansas
- Face amount purchased per capita: $6,155 (34.9% below U.S. average)
- Face amount purchased: $18.3 billion ($11.7 billion individual, $6.4 billion group, $0.2 billion credit)
- Life expectancy: 76 per 100,000 (3.7% below U.S. average)
- Mortality rate: 900.1 per 100,000 (23% above U.S. average)
#47. Kentucky
- Face amount purchased per capita: $6,765 (28.5% below U.S. average)
- Face amount purchased: $29.9 billion ($15.7 billion individual, $13 billion group, $1.3 billion credit)
- Life expectancy: 80.8 per 100,000 (2.4% above U.S. average)
- Mortality rate: 618.7 per 100,000 (15.5% below U.S. average)
#46. Arizona
- Face amount purchased per capita: $6,895 (27.1% below U.S. average)
- Face amount purchased: $47 billion ($28.7 billion individual, $18 billion group, $0.3 billion credit)
- Life expectancy: 80 per 100,000 (1.4% above U.S. average)
- Mortality rate: 663.4 per 100,000 (9.4% below U.S. average)
#45. Oregon
- Face amount purchased per capita: $6,902 (27% below U.S. average)
- Face amount purchased: $27.8 billion ($15.2 billion individual, $12.4 billion group, $0.3 billion credit)
- Life expectancy: 80.8 per 100,000 (2.4% above U.S. average)
- Mortality rate: 651.2 per 100,000 (11% below U.S. average)
#44. Montana
- Face amount purchased per capita: $7,098 (25% below U.S. average)
- Face amount purchased: $7.3 billion ($4.5 billion individual, $2.7 billion group, $0.1 billion credit)
- Life expectancy: 78.4 per 100,000 (0.6% below U.S. average)
- Mortality rate: 749.6 per 100,000 (2.4% above U.S. average)
#43. Hawaii
- Face amount purchased per capita: $7,106 (24.9% below U.S. average)
- Face amount purchased: $10.1 billion ($7.2 billion individual, $2.7 billion group, $0.2 billion credit)
- Life expectancy: 76.5 per 100,000 (3% below U.S. average)
- Mortality rate: 725.4 per 100,000 (0.9% below U.S. average)
#42. Indiana
- Face amount purchased per capita: $7,355 (22.2% below U.S. average)
- Face amount purchased: $48.7 billion ($26.6 billion individual, $21.1 billion group, $0.9 billion credit)
- Life expectancy: 79.4 per 100,000 (0.6% above U.S. average)
- Mortality rate: 672.1 per 100,000 (8.2% below U.S. average)
#41. Idaho
- Face amount purchased per capita: $7,365 (22.1% below U.S. average)
- Face amount purchased: $12.2 billion ($7.6 billion individual, $4.4 billion group, $0.2 billion credit)
- Life expectancy: 77.2 per 100,000 (2.2% below U.S. average)
- Mortality rate: 793.7 per 100,000 (8.4% above U.S. average)
#40. Mississippi
- Face amount purchased per capita: $7,365 (22.1% below U.S. average)
- Face amount purchased: $22 billion ($14.6 billion individual, $6.2 billion group, $1.2 billion credit)
- Life expectancy: 81.3 per 100,000 (3% above U.S. average)
- Mortality rate: 584.9 per 100,000 (20.1% below U.S. average)
#39. Alabama
- Face amount purchased per capita: $7,477 (21% below U.S. average)
- Face amount purchased: $36.3 billion ($23.3 billion individual, $11.7 billion group, $1.3 billion credit)
- Life expectancy: 79.5 per 100,000 (0.8% above U.S. average)
- Mortality rate: 741.8 per 100,000 (1.4% above U.S. average)
#38. Florida
- Face amount purchased per capita: $7,728 (18.3% below U.S. average)
- Face amount purchased: $156.7 billion ($103.1 billion individual, $50.6 billion group, $3 billion credit)
- Life expectancy: 79 per 100,000 (0.1% above U.S. average)
- Mortality rate: 724.2 per 100,000 (1.1% below U.S. average)
#37. Ohio
- Face amount purchased per capita: $7,760 (18% below U.S. average)
- Face amount purchased: $90.1 billion ($45.7 billion individual, $43.1 billion group, $1.4 billion credit)
- Life expectancy: 77.6 per 100,000 (1.6% below U.S. average)
- Mortality rate: 848.6 per 100,000 (15.9% above U.S. average)
#36. Rhode Island
- Face amount purchased per capita: $7,811 (17.4% below U.S. average)
- Face amount purchased: $8.3 billion ($4.1 billion individual, $4.1 billion group, $0 billion credit)
- Life expectancy: 79.7 per 100,000 (1% above U.S. average)
- Mortality rate: 737.0 per 100,000 (0.7% above U.S. average)
#35. South Carolina
- Face amount purchased per capita: $7,818 (17.4% below U.S. average)
- Face amount purchased: $38.3 billion ($22.9 billion individual, $12.8 billion group, $2.6 billion credit)
- Life expectancy: 78.7 per 100,000 (0.3% below U.S. average)
- Mortality rate: 771.2 per 100,000 (5.4% above U.S. average)
#34. Michigan
- Face amount purchased per capita: $7,910 (16.4% below U.S. average)
- Face amount purchased: $78.5 billion ($39.3 billion individual, $37.8 billion group, $1.4 billion credit)
- Life expectancy: 76 per 100,000 (3.7% below U.S. average)
- Mortality rate: 929.9 per 100,000 (27.1% above U.S. average)
#33. Kansas
- Face amount purchased per capita: $8,121 (14.2% below U.S. average)
- Face amount purchased: $23.6 billion ($14.9 billion individual, $8.2 billion group, $0.4 billion credit)
- Life expectancy: 75.7 per 100,000 (4.1% below U.S. average)
- Mortality rate: 881.1 per 100,000 (20.4% above U.S. average)
#32. Pennsylvania
- Face amount purchased per capita: $8,137 (14% below U.S. average)
- Face amount purchased: $104.1 billion ($58 billion individual, $44.7 billion group, $1.3 billion credit)
- Life expectancy: 79.2 per 100,000 (0.4% above U.S. average)
- Mortality rate: 771.6 per 100,000 (5.4% above U.S. average)
#31. Nevada
- Face amount purchased per capita: $8,160 (13.7% below U.S. average)
- Face amount purchased: $23.6 billion ($14 billion individual, $9.5 billion group, $0.1 billion credit)
- Life expectancy: 78.8 per 100,000 (0.1% below U.S. average)
- Mortality rate: 718.1 per 100,000 (1.9% below U.S. average)
#30. Oklahoma
- Face amount purchased per capita: $8,170 (13.6% below U.S. average)
- Face amount purchased: $31.8 billion ($15.6 billion individual, $15.6 billion group, $0.7 billion credit)
- Life expectancy: 80.5 per 100,000 (2% above U.S. average)
- Mortality rate: 677.1 per 100,000 (7.5% below U.S. average)
#29. New Hampshire
- Face amount purchased per capita: $8,186 (13.5% below U.S. average)
- Face amount purchased: $10.9 billion ($5.7 billion individual, $4.8 billion group, $0.4 billion credit)
- Life expectancy: 78.2 per 100,000 (0.9% below U.S. average)
- Mortality rate: 783.5 per 100,000 (7.1% above U.S. average)
#28. Wisconsin
- Face amount purchased per capita: $8,614 (8.9% below U.S. average)
- Face amount purchased: $49.6 billion ($28.2 billion individual, $20.7 billion group, $0.8 billion credit)
- Life expectancy: 81.1 per 100,000 (2.8% above U.S. average)
- Mortality rate: 656.4 per 100,000 (10.3% below U.S. average)
#27. Wyoming
- Face amount purchased per capita: $8,745 (7.6% below U.S. average)
- Face amount purchased: $5.1 billion ($3 billion individual, $2 billion group, $0.1 billion credit)
- Life expectancy: 75 per 100,000 (4.9% below U.S. average)
- Mortality rate: 951.3 per 100,000 (30% above U.S. average)
#26. Virginia
- Face amount purchased per capita: $8,827 (6.7% below U.S. average)
- Face amount purchased: $73.8 billion ($36.4 billion individual, $36.6 billion group, $0.9 billion credit)
- Life expectancy: 77.5 per 100,000 (1.8% below U.S. average)
- Mortality rate: 820.1 per 100,000 (12.1% above U.S. average)
#25. North Carolina
- Face amount purchased per capita: $8,927 (5.6% below U.S. average)
- Face amount purchased: $89.7 billion ($46.3 billion individual, $40.7 billion group, $2.7 billion credit)
- Life expectancy: 78.5 per 100,000 (0.5% below U.S. average)
- Mortality rate: 757.5 per 100,000 (3.5% above U.S. average)
#24. Alaska
- Face amount purchased per capita: $8,932 (5.6% below U.S. average)
- Face amount purchased: $6.6 billion ($3.7 billion individual, $2.9 billion group, $0 billion credit)
- Life expectancy: 79.8 per 100,000 (1.1% above U.S. average)
- Mortality rate: 726 per 100,000 (0.8% below U.S. average)
#23. Maryland
- Face amount purchased per capita: $9,341 (1.3% below U.S. average)
- Face amount purchased: $56 billion ($33.1 billion individual, $22.4 billion group, $0.5 billion credit)
- Life expectancy: 78.1 per 100,000 (1% below U.S. average)
- Mortality rate: 765.5 per 100,000 (4.6% above U.S. average)
#22. Texas
- Face amount purchased per capita: $9,401 (0.6% below U.S. average)
- Face amount purchased: $257.8 billion ($140.2 billion individual, $109.9 billion group, $7.7 billion credit)
- Life expectancy: 80.3 per 100,000 (1.8% above U.S. average)
- Mortality rate: 717.2 per 100,000 (2% below U.S. average)
#21. Illinois
- Face amount purchased per capita: $9,447 (0.1% below U.S. average)
- Face amount purchased: $121.4 billion ($72.7 billion individual, $47.5 billion group, $1.3 billion credit)
- Life expectancy: 80.3 per 100,000 (1.8% above U.S. average)
- Mortality rate: 667.5 per 100,000 (8.8% below U.S. average)
#20. Georgia
- Face amount purchased per capita: $9,496 (0.4% above U.S. average)
- Face amount purchased: $96.9 billion ($56.3 billion individual, $37.3 billion group, $3.3 billion credit)
- Life expectancy: 78.4 per 100,000 (0.6% below U.S. average)
- Mortality rate: 754.7 per 100,000 (3.1% above U.S. average)
#19. Iowa
- Face amount purchased per capita: $9,645 (2% above U.S. average)
- Face amount purchased: $30.1 billion ($17.2 billion individual, $12.4 billion group, $0.5 billion credit)
- Life expectancy: 80.5 per 100,000 (2% above U.S. average)
- Mortality rate: 623.6 per 100,000 (14.8% below U.S. average)
#18. Tennessee
- Face amount purchased per capita: $9,663 (2.1% above U.S. average)
- Face amount purchased: $63.7 billion ($34.5 billion individual, $27.5 billion group, $1.8 billion credit)
- Life expectancy: 77.8 per 100,000 (1.4% below U.S. average)
- Mortality rate: 785.6 per 100,000 (7.3% above U.S. average)
#17. Nebraska
- Face amount purchased per capita: $10,076 (6.5% above U.S. average)
- Face amount purchased: $19.1 billion ($12.8 billion individual, $6.2 billion group, $0.1 billion credit)
- Life expectancy: 79.5 per 100,000 (0.8% above U.S. average)
- Mortality rate: 692.7 per 100,000 (5.4% below U.S. average)
#16. Louisiana
- Face amount purchased per capita: $10,148 (7.3% above U.S. average)
- Face amount purchased: $47.3 billion ($27 billion individual, $18.5 billion group, $1.8 billion credit)
- Life expectancy: 77.8 per 100,000 (1.4% below U.S. average)
- Mortality rate: 849.7 per 100,000 (16.1% above U.S. average)
#15. Massachusetts
- Face amount purchased per capita: $10,183 (7.7% above U.S. average)
- Face amount purchased: $69.1 billion ($40 billion individual, $28.9 billion group, $0.1 billion credit)
- Life expectancy: 75.9 per 100,000 (3.8% below U.S. average)
- Mortality rate: 902.4 per 100,000 (23.3% above U.S. average)
#14. North Dakota
- Face amount purchased per capita: $10,257 (8.4% above U.S. average)
- Face amount purchased: $7.6 billion ($5.2 billion individual, $2.2 billion group, $0.2 billion credit)
- Life expectancy: 79.5 per 100,000 (0.8% above U.S. average)
- Mortality rate: 717.2 per 100,000 (2% below U.S. average)
#13. Missouri
- Face amount purchased per capita: $10,359 (9.5% above U.S. average)
- Face amount purchased: $62.9 billion ($28.9 billion individual, $33.4 billion group, $0.7 billion credit)
- Life expectancy: 78.5 per 100,000 (0.5% below U.S. average)
- Mortality rate: 777.3 per 100,000 (6.2% above U.S. average)
#12. Utah
- Face amount purchased per capita: $10,447 (10.4% above U.S. average)
- Face amount purchased: $31.3 billion ($20.5 billion individual, $10.4 billion group, $0.4 billion credit)
- Life expectancy: 79.9 per 100,000 (1.3% above U.S. average)
- Mortality rate: 713.4 per 100,000 (2.5% below U.S. average)
#11. Colorado
- Face amount purchased per capita: $10,599 (12% above U.S. average)
- Face amount purchased: $57.6 billion ($35.4 billion individual, $22.1 billion group, $0.2 billion credit)
- Life expectancy: 77 per 100,000 (2.4% below U.S. average)
- Mortality rate: 828 per 100,000 (13.1% above U.S. average)
#10. Minnesota
- Face amount purchased per capita: $11,074 (17.1% above U.S. average)
- Face amount purchased: $60.8 billion ($33.6 billion individual, $26.8 billion group, $0.4 billion credit)
- Life expectancy: 79.5 per 100,000 (0.8% above U.S. average)
- Mortality rate: 736.6 per 100,000 (0.6% above U.S. average)
#9. New York
- Face amount purchased per capita: $11,600 (22.6% above U.S. average)
- Face amount purchased: $229.7 billion ($135.6 billion individual, $91.3 billion group, $2.7 billion credit)
- Life expectancy: 76.3 per 100,000 (3.3% below U.S. average)
- Mortality rate: 897.1 per 100,000 (22.6% above U.S. average)
#8. South Dakota
- Face amount purchased per capita: $11,601 (22.6% above U.S. average)
- Face amount purchased: $9.9 billion ($6.9 billion individual, $2.9 billion group, $0.1 billion credit)
- Life expectancy: 78.5 per 100,000 (0.5% below U.S. average)
- Mortality rate: 735.7 per 100,000 (0.5% above U.S. average)
#7. California
- Face amount purchased per capita: $11,604 (22.7% above U.S. average)
- Face amount purchased: $452.4 billion ($221.6 billion individual, $230 billion group, $0.7 billion credit)
- Life expectancy: 80.2 per 100,000 (1.6% above U.S. average)
- Mortality rate: 700.1 per 100,000 (4.3% below U.S. average)
#6. Connecticut
- Face amount purchased per capita: $11,718 (23.9% above U.S. average)
- Face amount purchased: $42.1 billion ($24.6 billion individual, $17.4 billion group, $0.2 billion credit)
- Life expectancy: 80.5 per 100,000 (2% above U.S. average)
- Mortality rate: 714.9 per 100,000 (2.3% below U.S. average)
#5. New Jersey
- Face amount purchased per capita: $13,055 (38% above U.S. average)
- Face amount purchased: $117 billion ($68 billion individual, $48.8 billion group, $0.2 billion credit)
- Life expectancy: 79 per 100,000 (0.1% above U.S. average)
- Mortality rate: 719.4 per 100,000 (1.7% below U.S. average)
#4. Washington
- Face amount purchased per capita: $13,252 (40.1% above U.S. average)
- Face amount purchased: $95 billion ($31.6 billion individual, $63.2 billion group, $0.2 billion credit)
- Life expectancy: 79.9 per 100,000 (1.3% above U.S. average)
- Mortality rate: 688.6 per 100,000 (5.9% below U.S. average)
#3. Delaware
- Face amount purchased per capita: $14,621 (54.6% above U.S. average)
- Face amount purchased: $13.8 billion ($7.2 billion individual, $6.6 billion group, $0 billion credit)
- Life expectancy: 75.4 per 100,000 (4.4% below U.S. average)
- Mortality rate: 957.1 per 100,000 (30.8% above U.S. average)
#2. District of Columbia
- Face amount purchased per capita: $14,801 (56.5% above U.S. average)
- Face amount purchased: $10 billion ($5 billion individual, $4.9 billion group, $0 billion credit)
- Life expectancy: 80 per 100,000 (1.4% above U.S. average)
- Mortality rate: 722 per 100,000 (1.4% below U.S. average)
#1. Vermont
- Face amount purchased per capita: $14,847 (57% above U.S. average)
- Face amount purchased: $9.3 billion ($6.2 billion individual, $2.9 billion group, $0.1 billion credit)
- Life expectancy: 78.3 per 100,000 (0.8% below U.S. average)
- Mortality rate: 714.5 per 100,000 (2.4% below U.S. average)