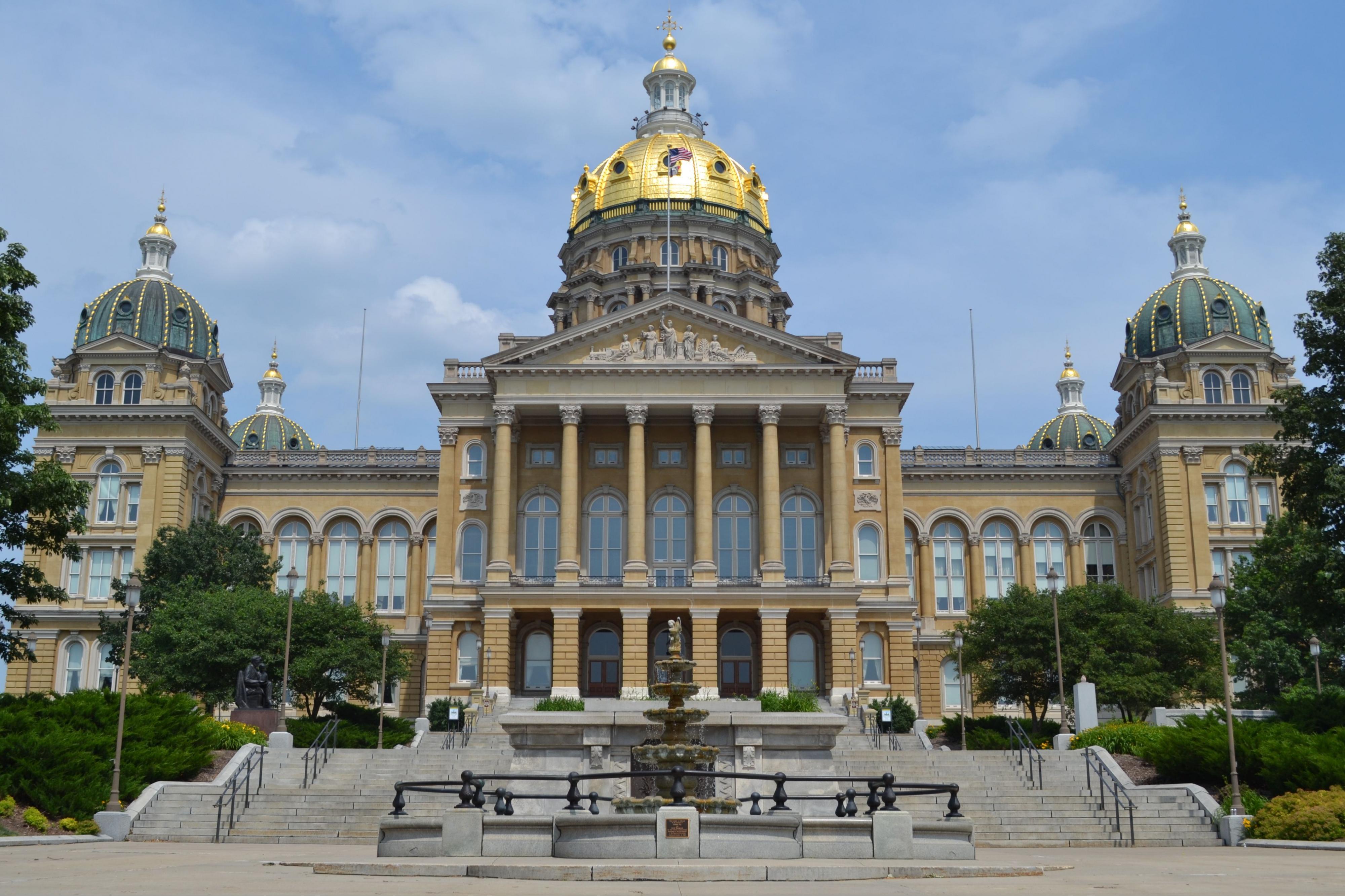 States where people receive the biggest tax refunds
Stephen Matthew Milligan // Wikimedia Commons
States where people receive the biggest tax refunds
The two constants in life, of course, are death and taxes. Mid-April may loom for taxpayers, but it's the Internal Revenue Service workers who have the truly impressive workload. Last year, they processed 245 million tax returns and more than $3.4 trillion in tax money from both individuals and businesses.
Paying taxes can be painful … unless you've overpaid throughout the year and are eligible for a refund. In that case, the government cuts you a check. If you're an optimist, think of it like a fun, annual bonus from the government. If you're a realist, you know it's more like being paid back on an interest-free loan to the government. Regardless of your outlook, there are many refunds each year. In 2017, 121 million individuals—nearly half of all taxpayers—were paid $436 billion by the government. That's a sizeable chunk of change.
Every year, individual states dole out millions, or even billions, in refunds. How much is each person getting from that cut? Stacker has ranked each state from low to high. This data comes from the Internal Revenue Service's 2017 records. The IRS tallied the total amount of refunds issued in each state and found the average per refund. This list includes all 50 states, plus the District of Columbia.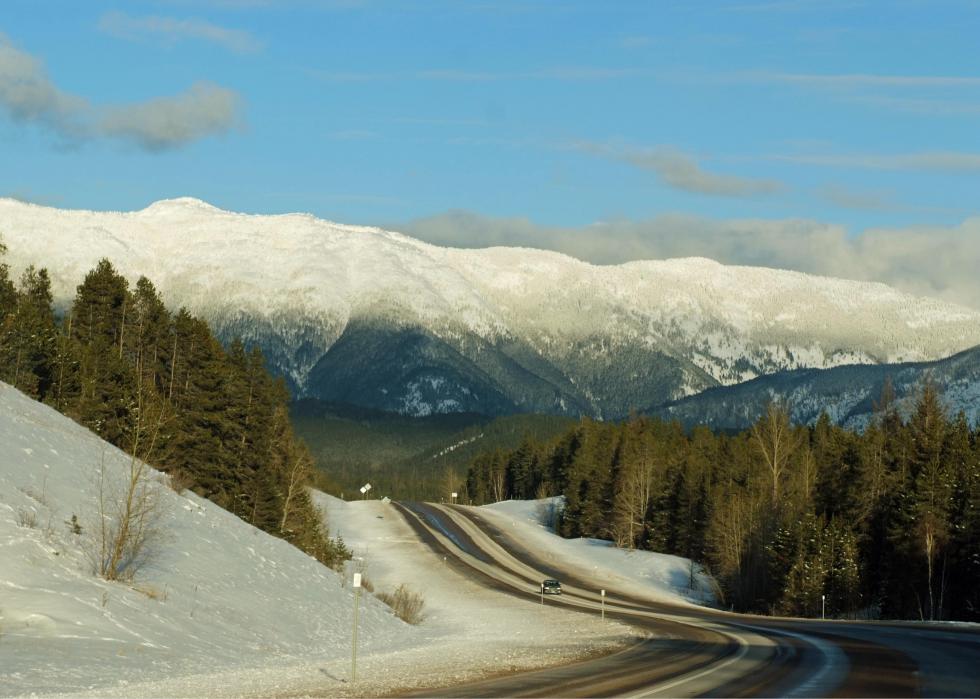 1 / 51
Martina Nolte // Wikimedia Commons
#51. Montana
Tax refund per person: $2,421
Total IRS refunds: 383,966
Total amount refunded: $929,688,000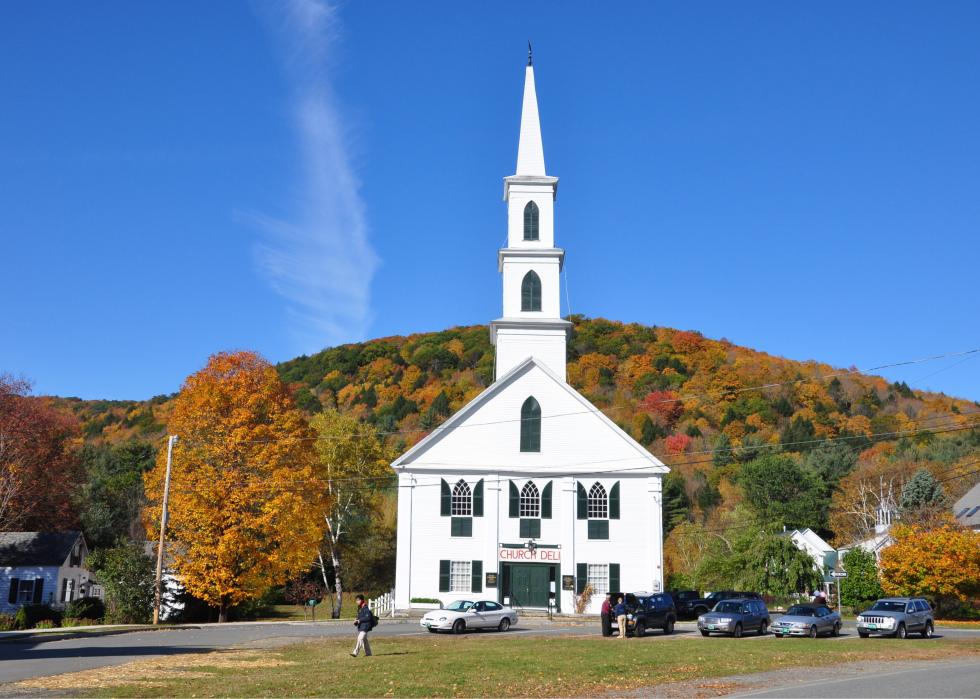 2 / 51
chensiyuan // Wikimedia Commons
#50. Vermont
Tax refund per person: $2,443
Total IRS refunds: 259,915
Total amount refunded: $634,860,000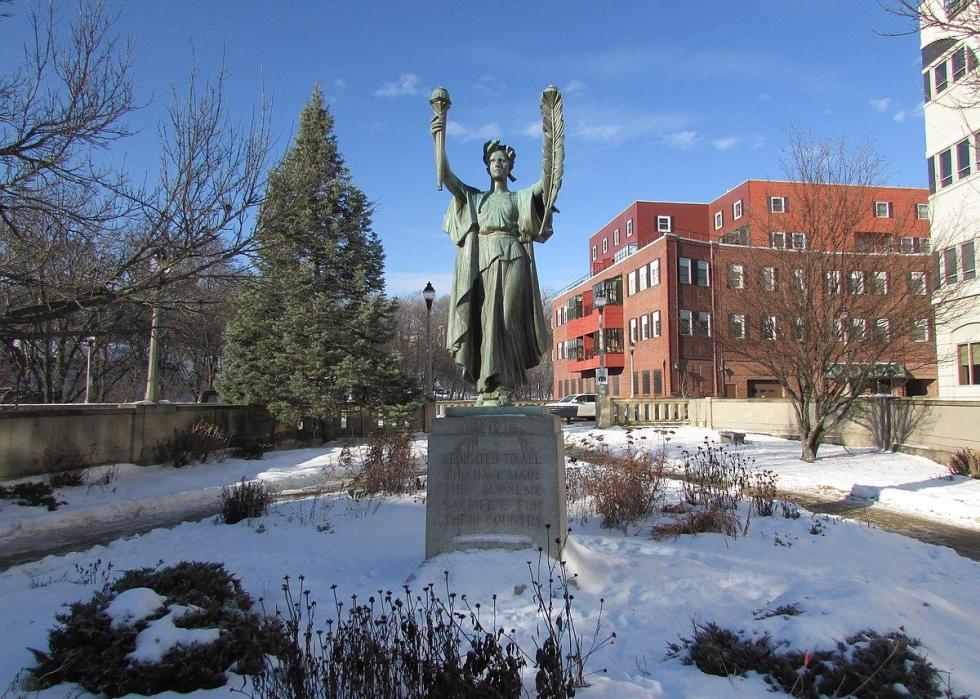 3 / 51
DrStew82 // Wikimedia Commons
#49. Maine
Tax refund per person: $2,497
Total IRS refunds: 518,916
Total amount refunded: $1,295,965,000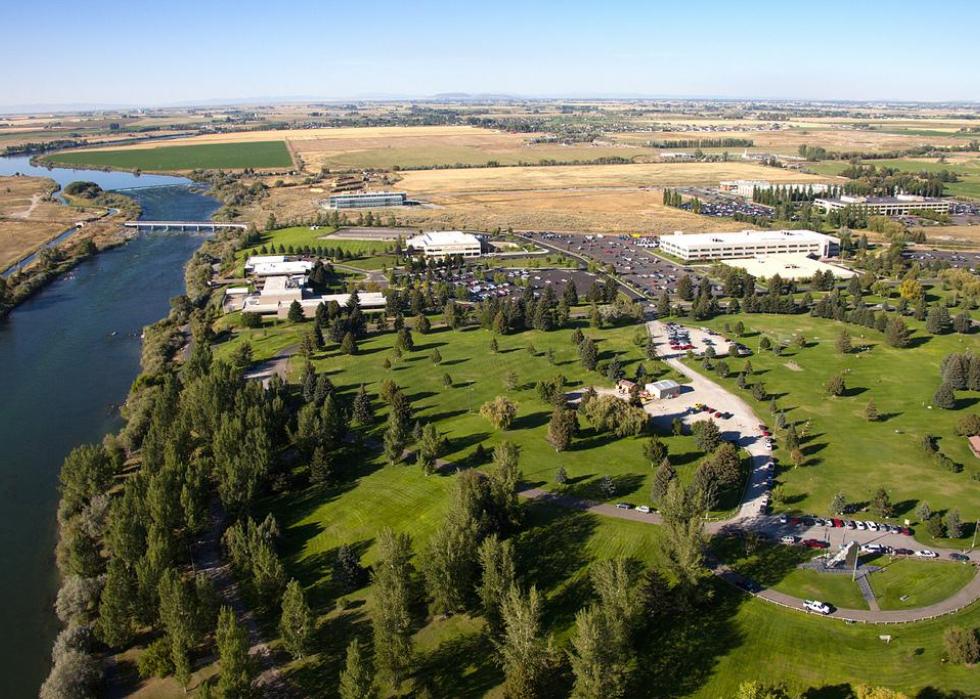 4 / 51
Idaho National Laboratory // Flickr
#48. Idaho
Tax refund per person: $2,512
Total IRS refunds: 573,741
Total amount refunded: $1,441,498,000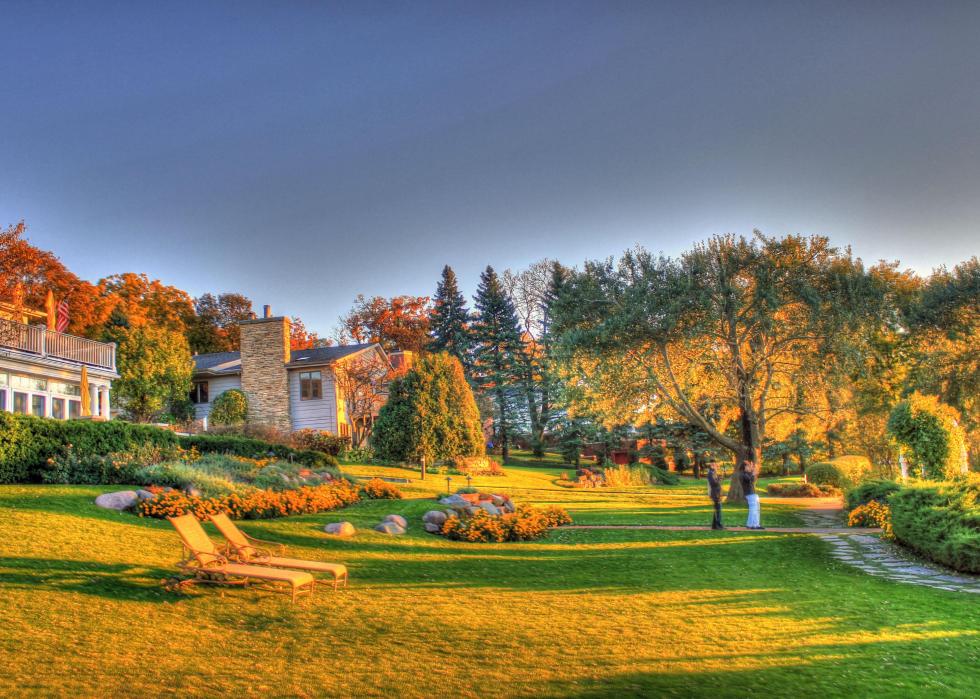 5 / 51
Yinan Chen // Wikimedia Commons
#47. Wisconsin
Tax refund per person: $2,621
Total IRS refunds: 2,274,762
Total amount refunded: $5,961,644,000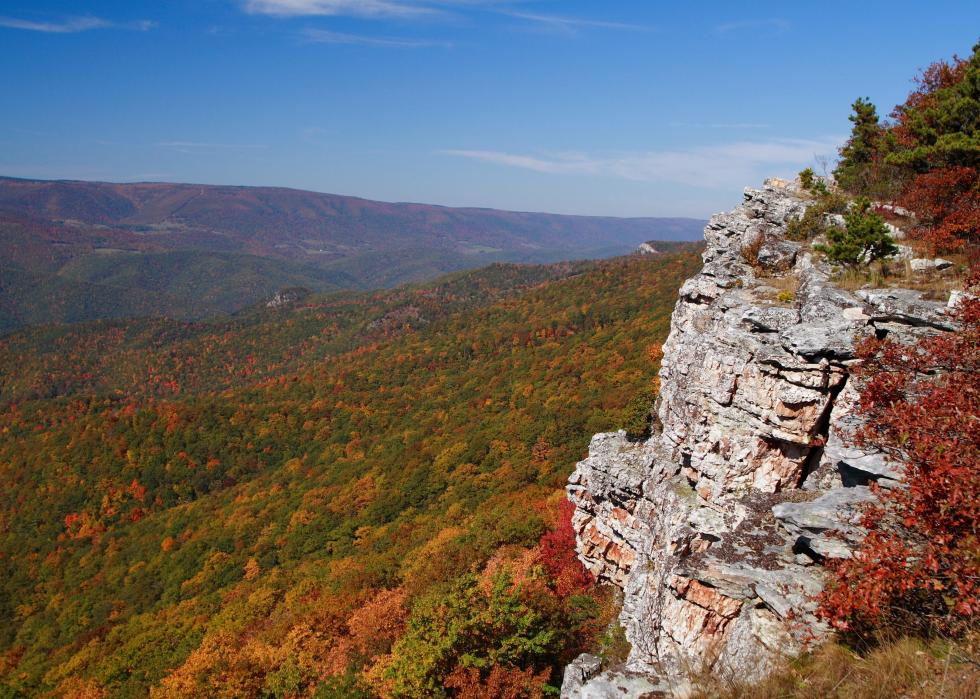 6 / 51
ForestWander // Wikimedia Commons
#46. West Virginia
Tax refund per person: $2,675
Total IRS refunds: 658,380
Total amount refunded: $1,761,388,000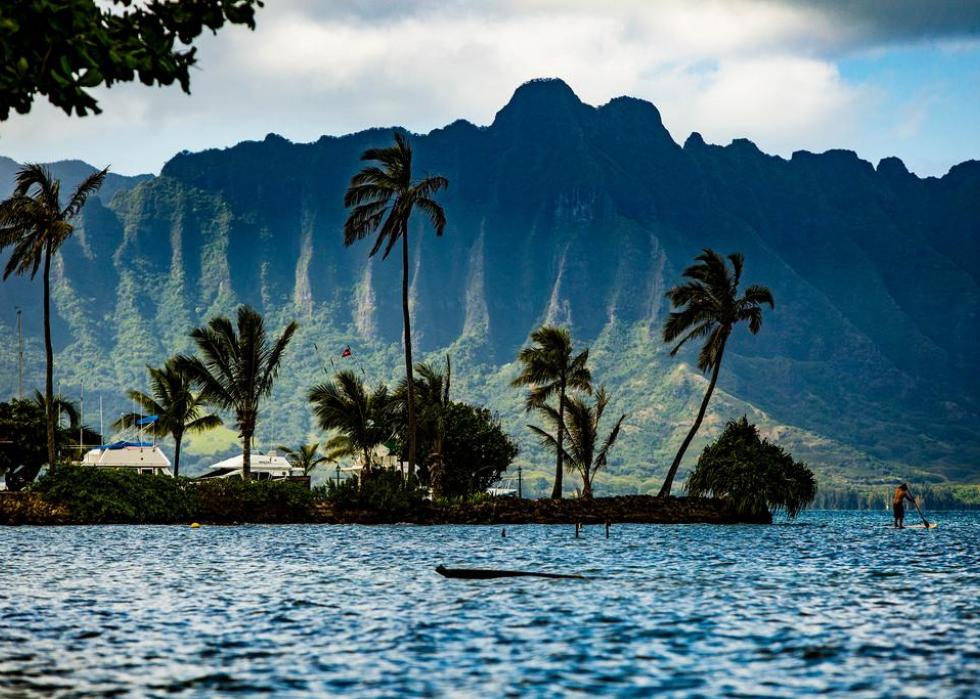 7 / 51
Anthony Quintano // Flickr
#45. Hawaii
Tax refund per person: $2,682
Total IRS refunds: 545,207
Total amount refunded: $1,462,267,000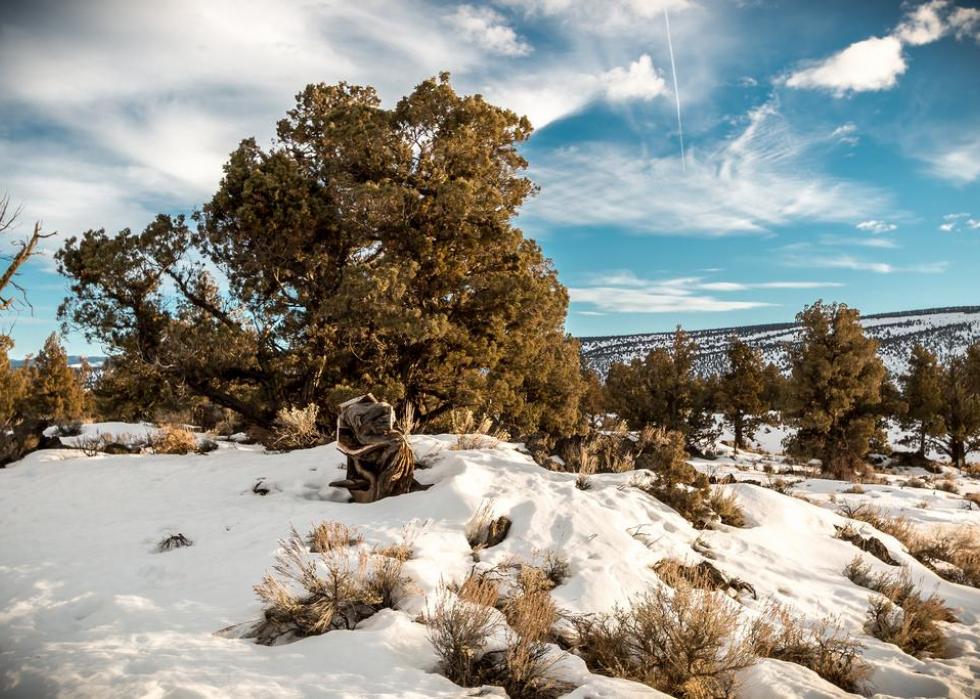 8 / 51
Bureau of Land Management // Flickr
#44. Oregon
Tax refund per person: $2,692
Total IRS refunds: 1,459,595
Total amount refunded: $3,929,561,000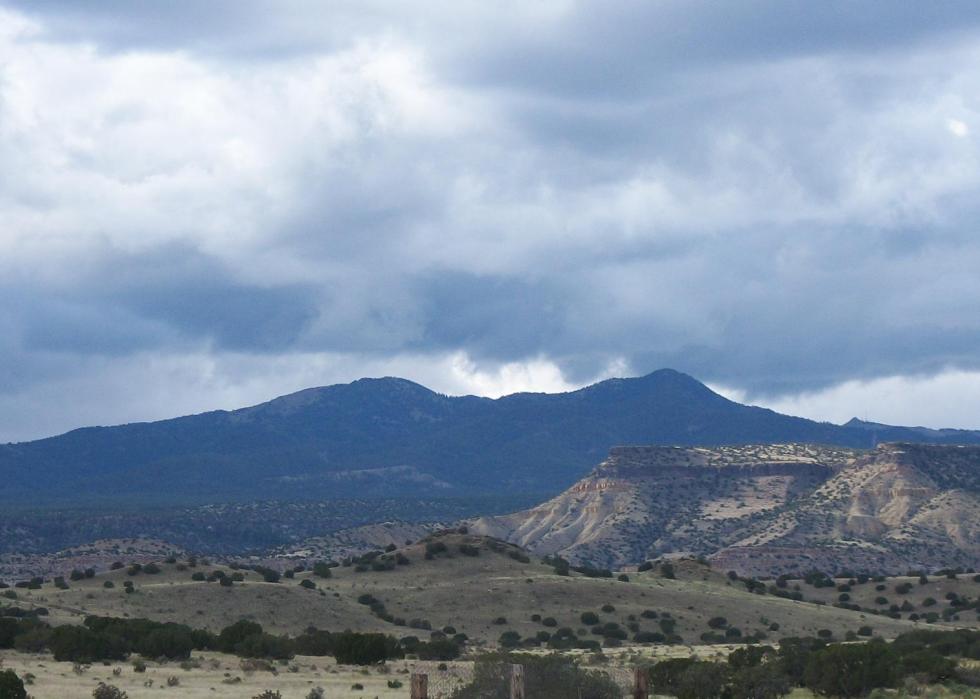 9 / 51
Charles e xavier // Wikimedia Commons
#43. New Mexico
Tax refund per person: $2,702
Total IRS refunds: 736,423
Total amount refunded: $1,989,921,000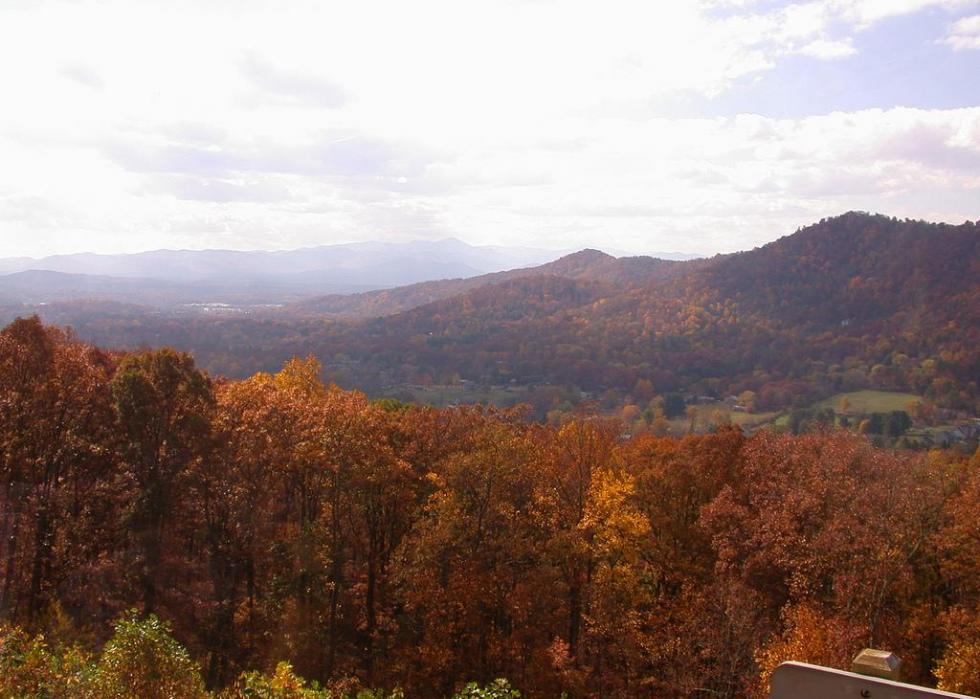 10 / 51
#42. North Carolina
Tax refund per person: $2,726
Total IRS refunds: 3,635,581
Total amount refunded: $9,910,477,000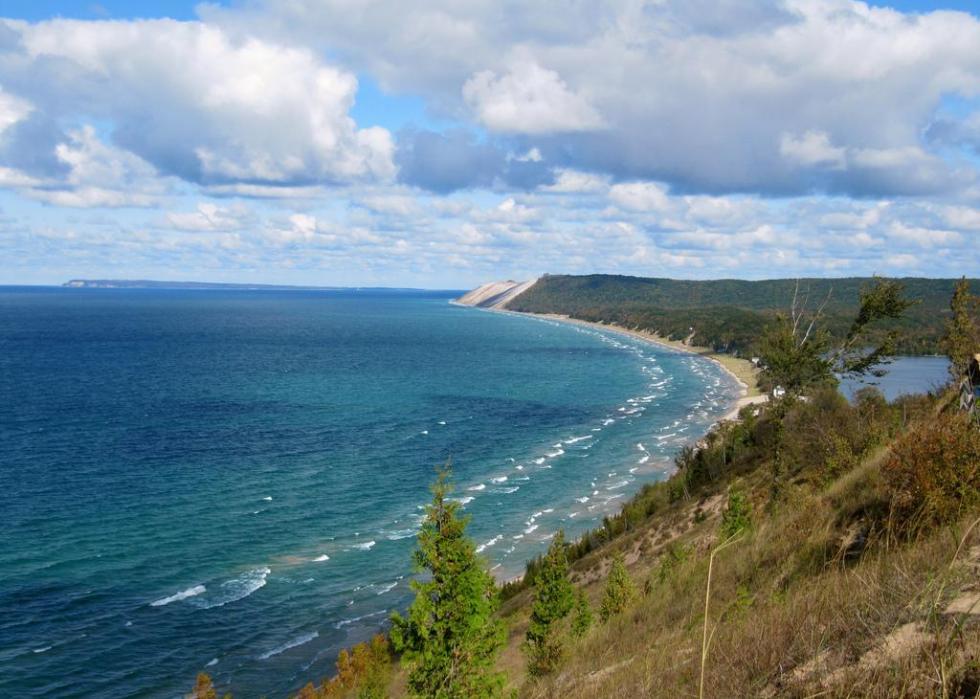 11 / 51
#41. Michigan
Tax refund per person: $2,737
Total IRS refunds: 3,839,384
Total amount refunded: $10,507,569,000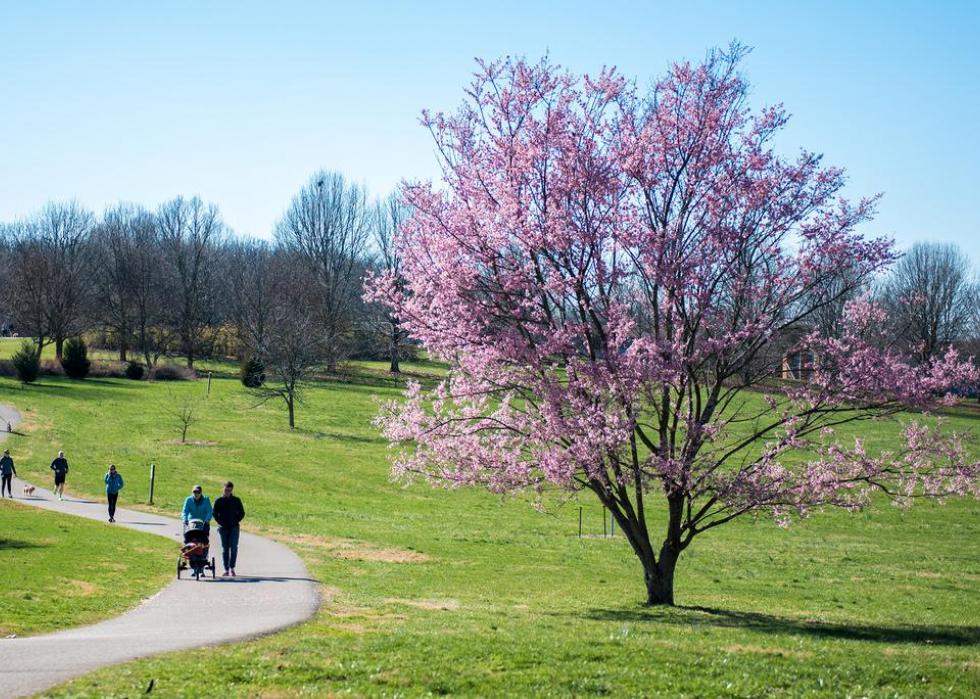 12 / 51
#40. Kentucky
Tax refund per person: $2,742
Total IRS refunds: 1,612,373
Total amount refunded: $4,420,558,000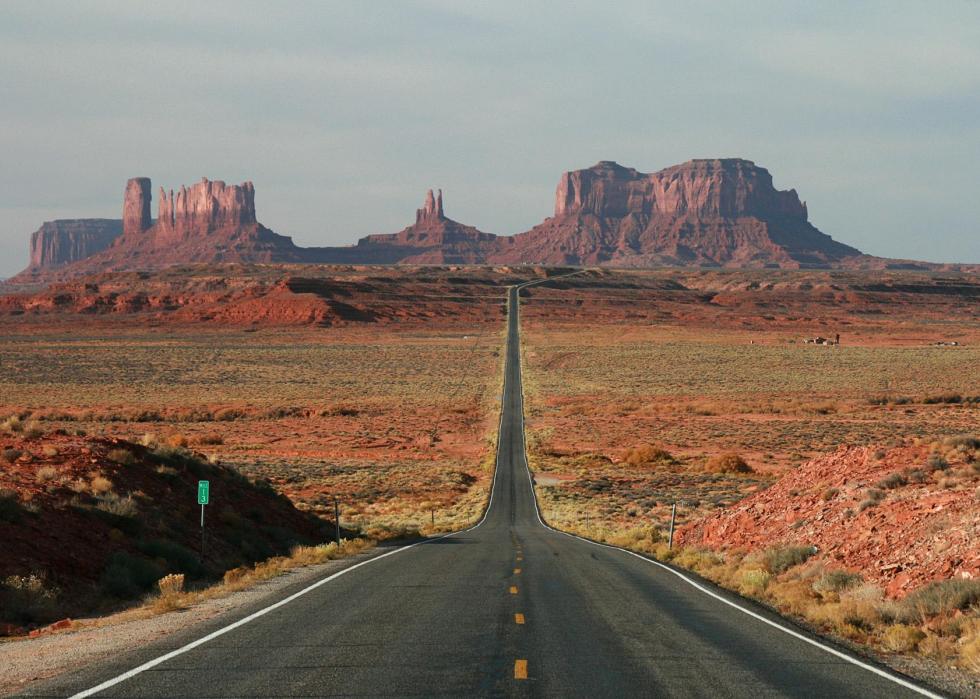 13 / 51
Sandy Horvath-Dori // Wikimedia Commons
#39. Arizona
Tax refund per person: $2,750
Total IRS refunds: 2,277,407
Total amount refunded: $6,262,820,000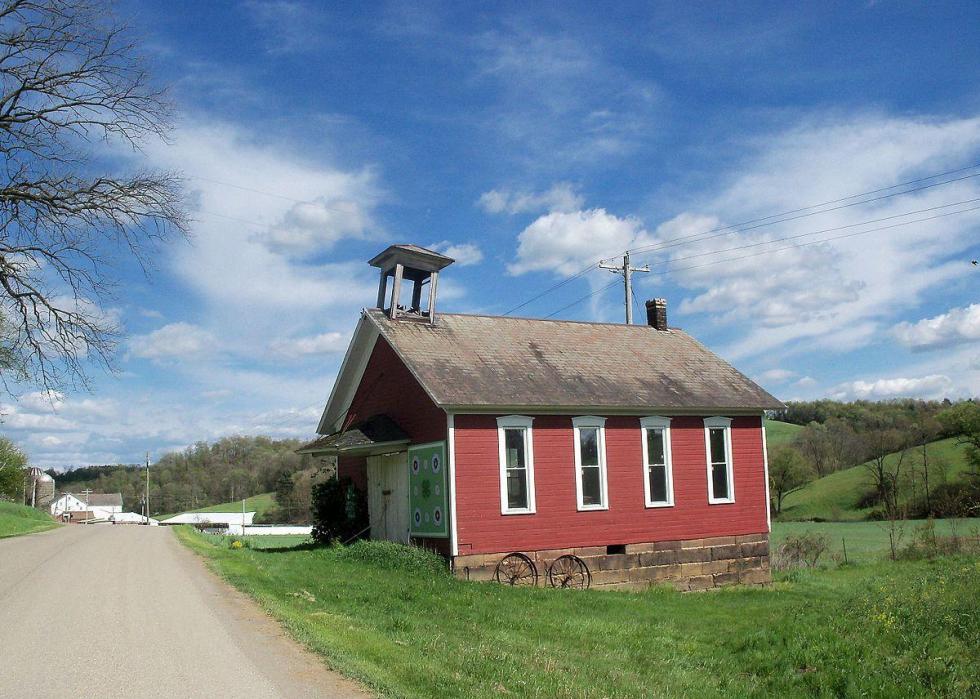 14 / 51
Roseohioresident // Wikimedia Commons
#38. Ohio
Tax refund per person: $2,776
Total IRS refunds: 4,640,883
Total amount refunded: $12,884,704,000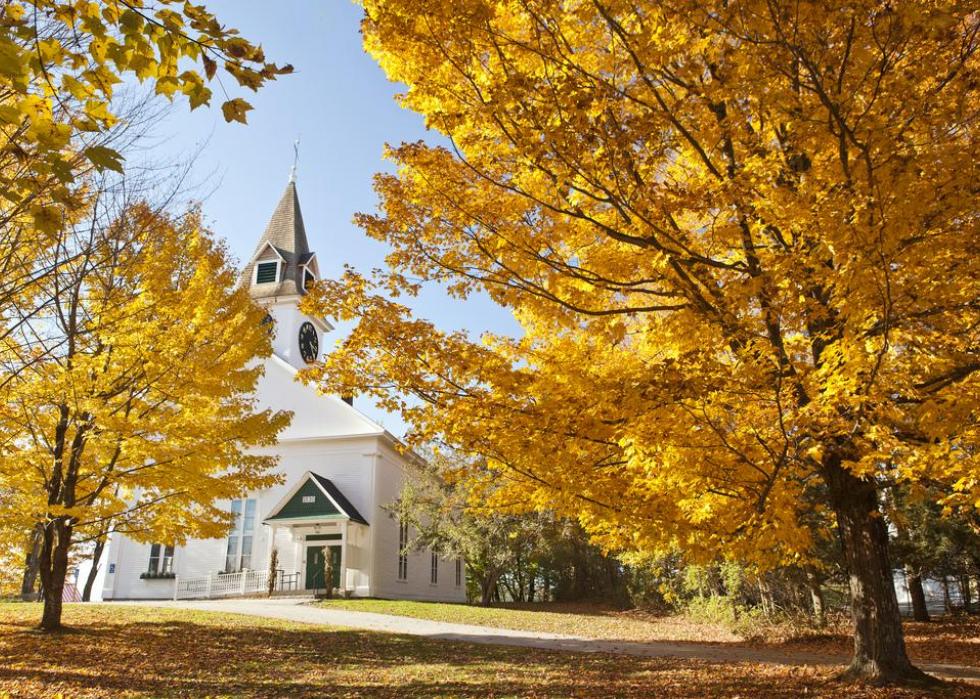 15 / 51
Anthony Quintano // Flickr
#37. New Hampshire
Tax refund per person: $2,801
Total IRS refunds: 568,397
Total amount refunded: $1,592,047,000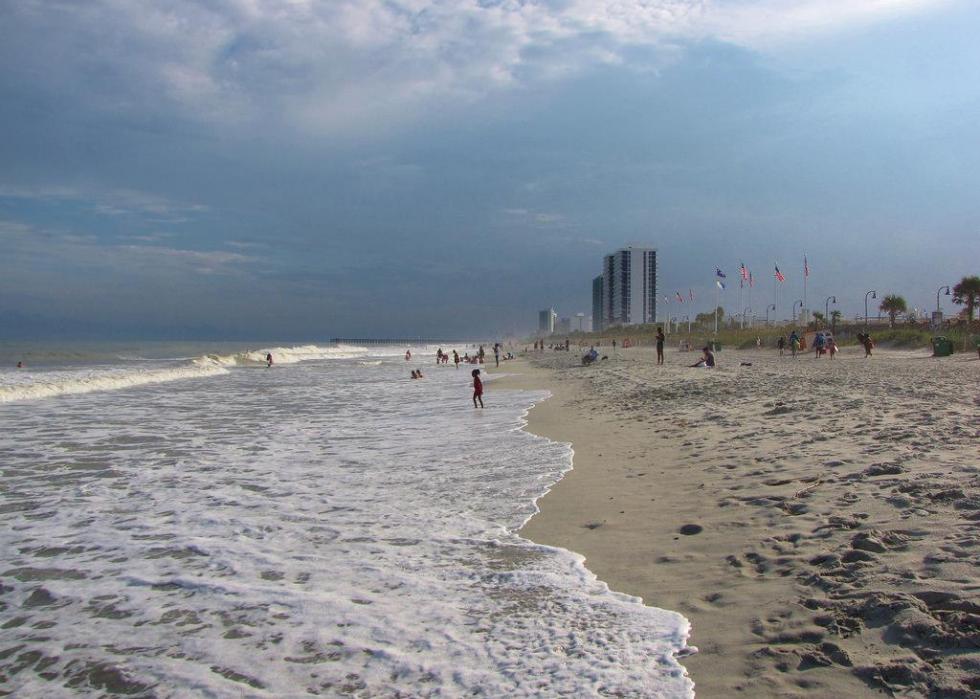 16 / 51
#36. South Carolina
Tax refund per person: $2,828
Total IRS refunds: 1,743,517
Total amount refunded: $4,931,117,000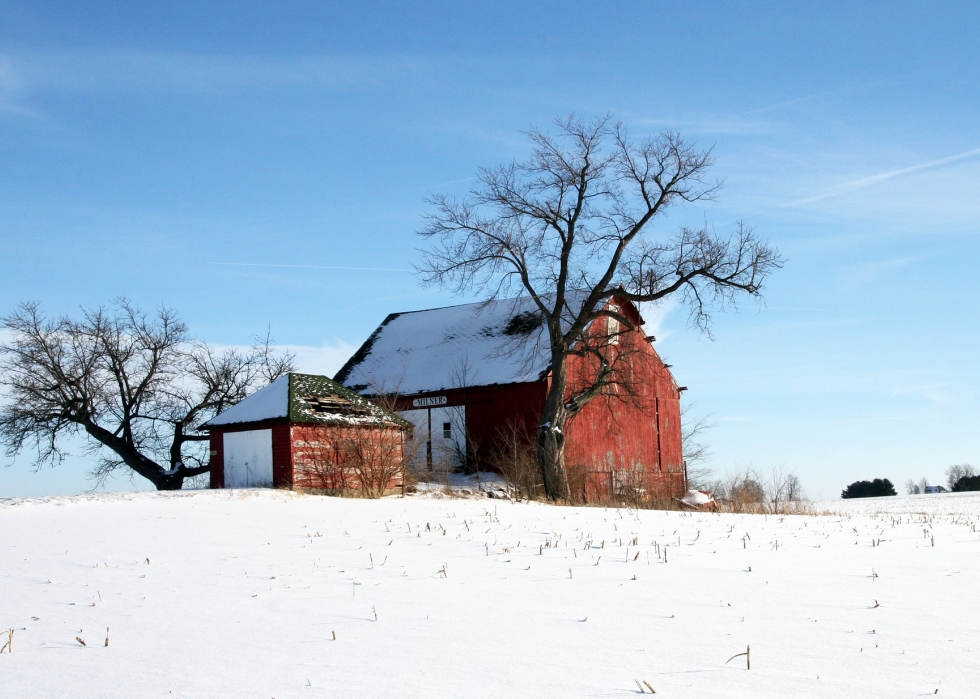 17 / 51
Huw Williams // Wikimedia Commons
#35. Indiana
Tax refund per person: $2,832
Total IRS refunds: 2,612,413
Total amount refunded: $7,399,326,000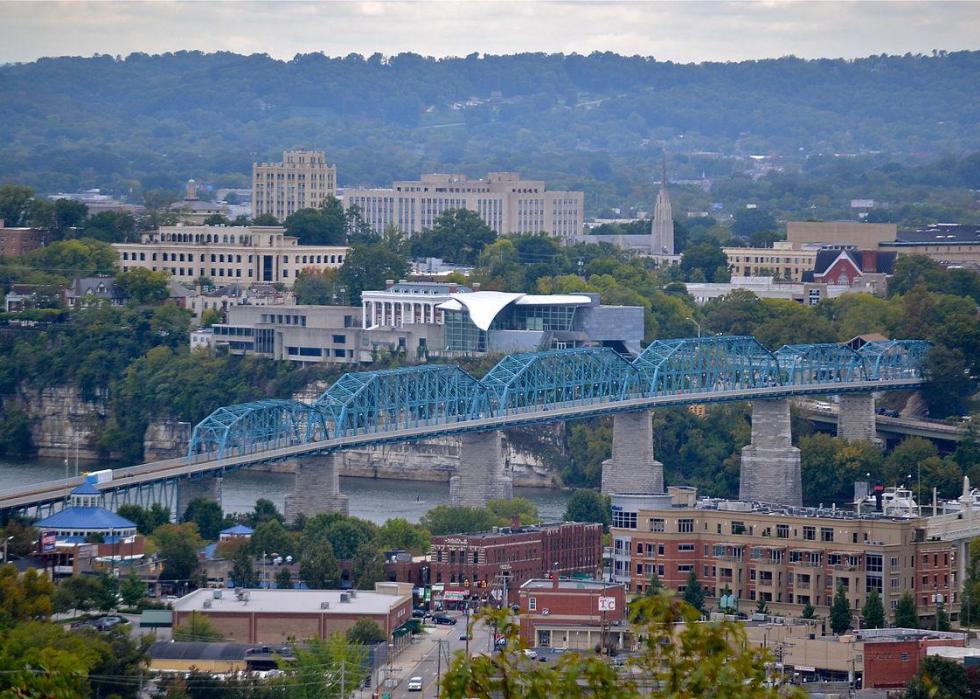 18 / 51
Imilious // Wikimedia Commons
#34. Tennessee
Tax refund per person: $2,860
Total IRS refunds: 2,505,451
Total amount refunded: $7,165,543,000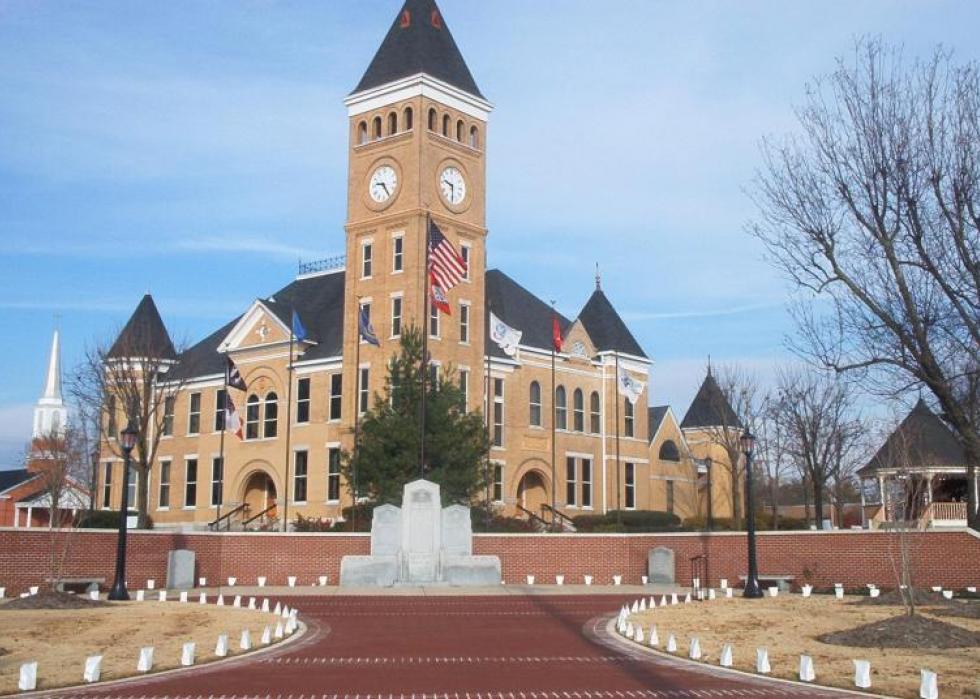 19 / 51
Rmcclen // Wikimedia Commons
#33. Arkansas
Tax refund per person: $2,912
Total IRS refunds: 1,007,785
Total amount refunded: $2,935,066,000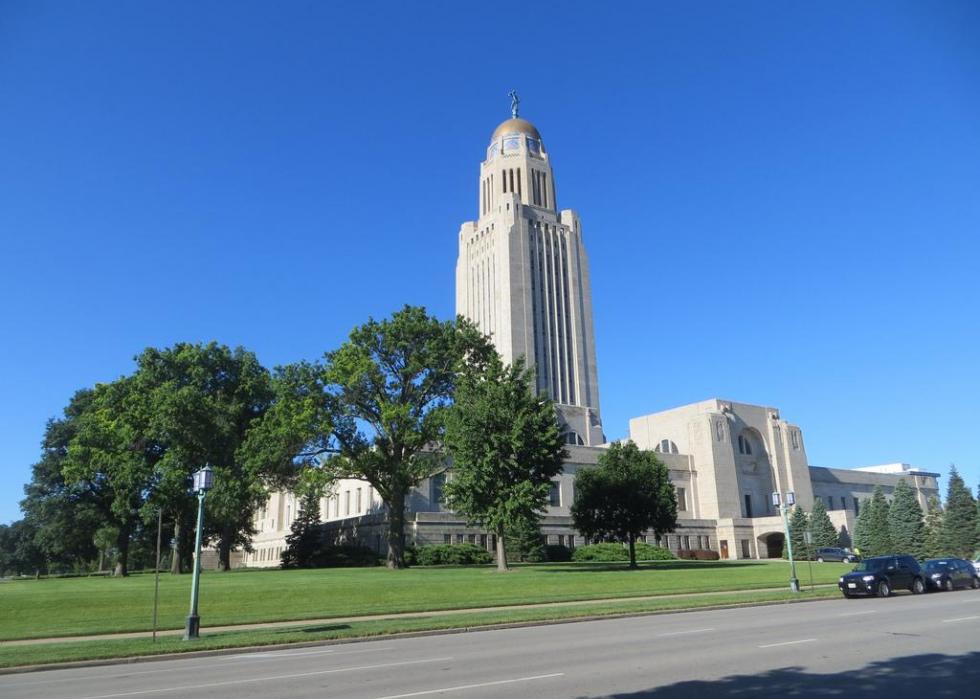 20 / 51
#32. Nebraska
Tax refund per person: $2,919
Total IRS refunds: 726,442
Total amount refunded: $2,120,377,000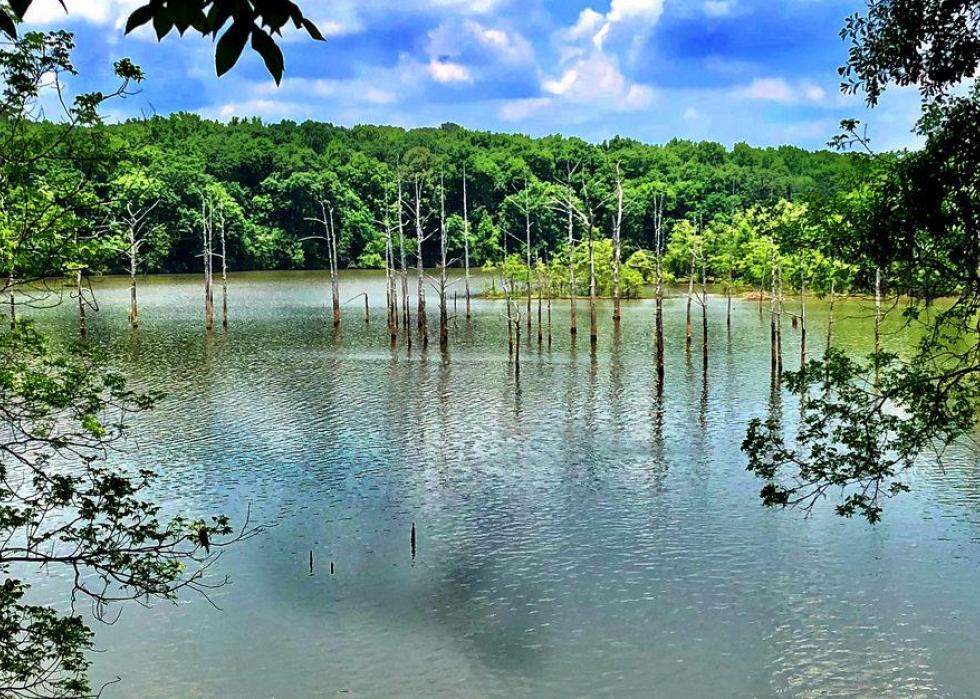 21 / 51
Andy Montgomery // Flickr
#31. Alabama
Tax refund per person: $2,933
Total IRS refunds: 1,676,151
Total amount refunded: $4,916,924,000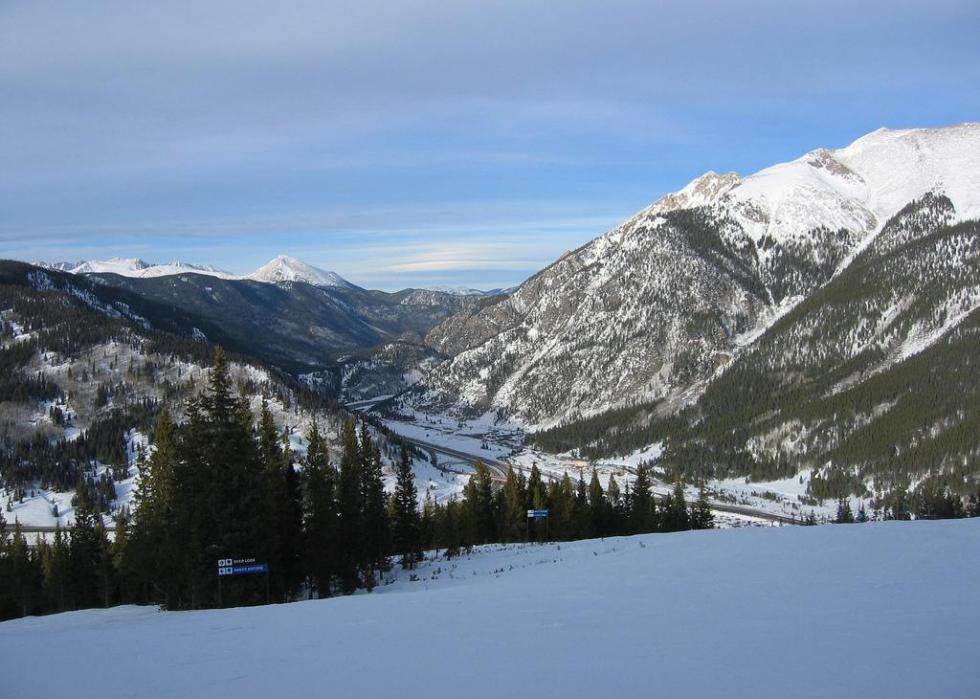 22 / 51
#30. Colorado
Tax refund per person: $2,964
Total IRS refunds: 2,051,877
Total amount refunded: $6,082,626,000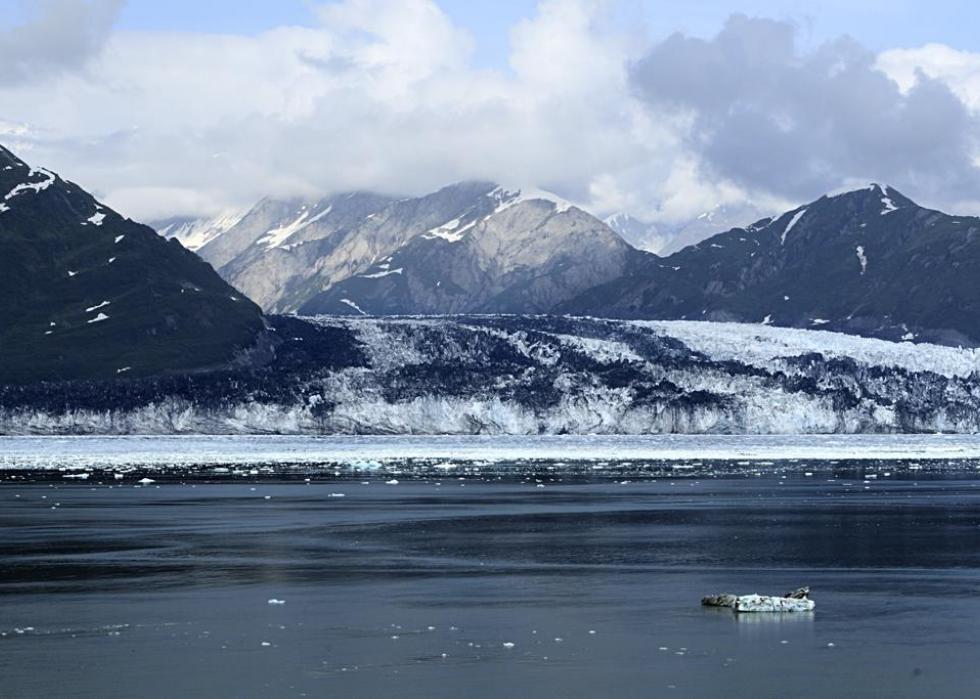 23 / 51
Alan Vernon // Wikimedia Commons
#29. Alaska
Tax refund per person: $2,966
Total IRS refunds: 283,436
Total amount refunded: $840,585,000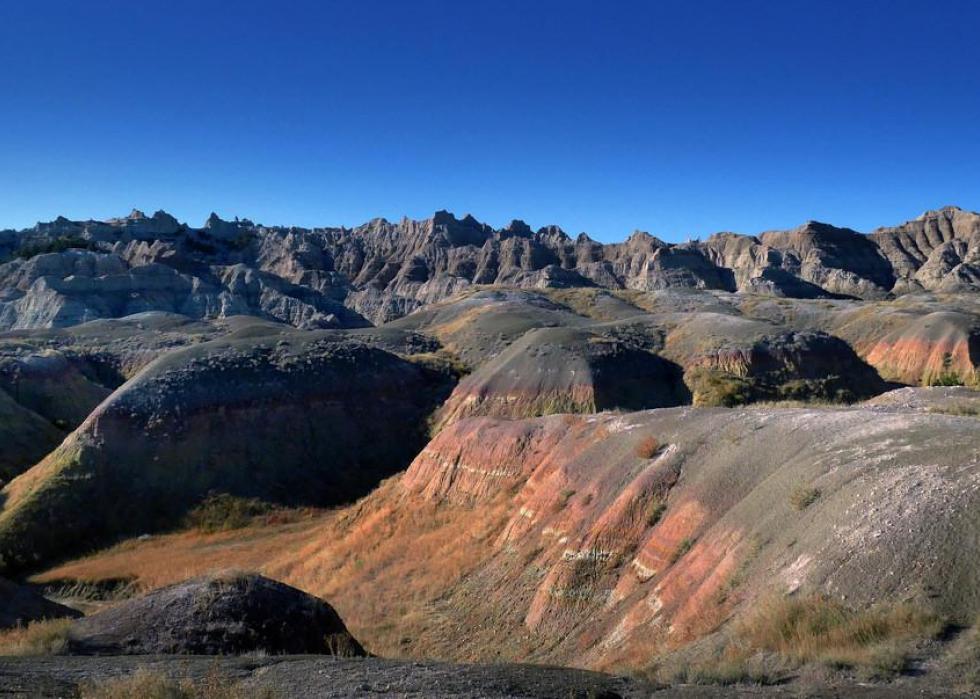 24 / 51
Bernard Spragg. NZ // Flickr
#28. South Dakota
Tax refund per person: $2,977
Total IRS refunds: 330,591
Total amount refunded: $984,209,000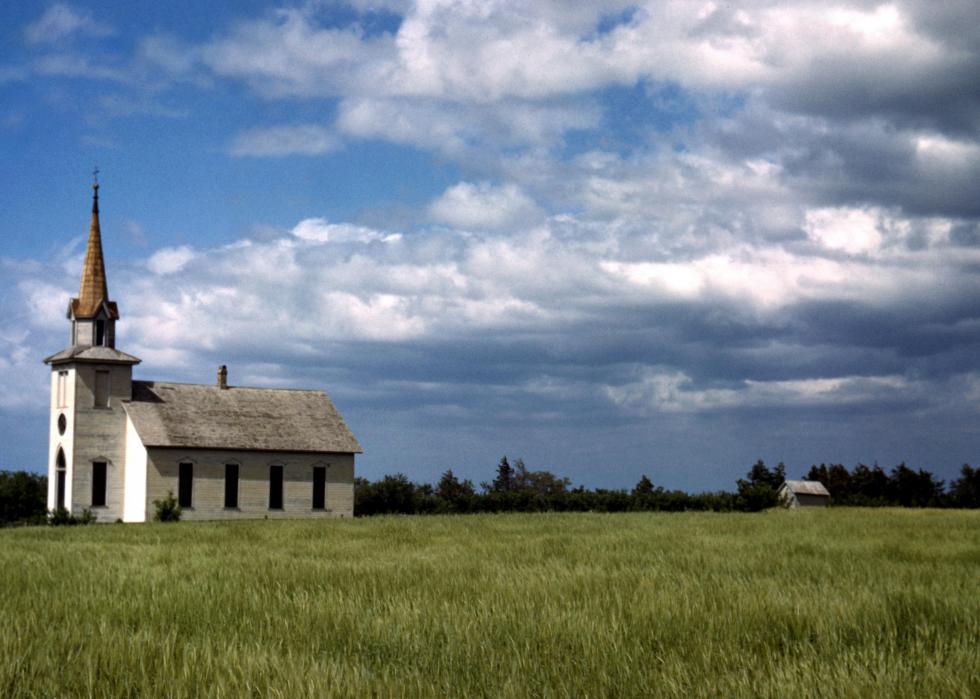 25 / 51
Library of Congress // Good Free Photos
#27. Kansas
Tax refund per person: $2,981
Total IRS refunds: 1,065,305
Total amount refunded: $3,175,384,000
26 / 51
Murray Foubister // Wikimedia Commons
#26. Utah
Tax refund per person: $3,007
Total IRS refunds: 1,051,857
Total amount refunded: $3,162,991,000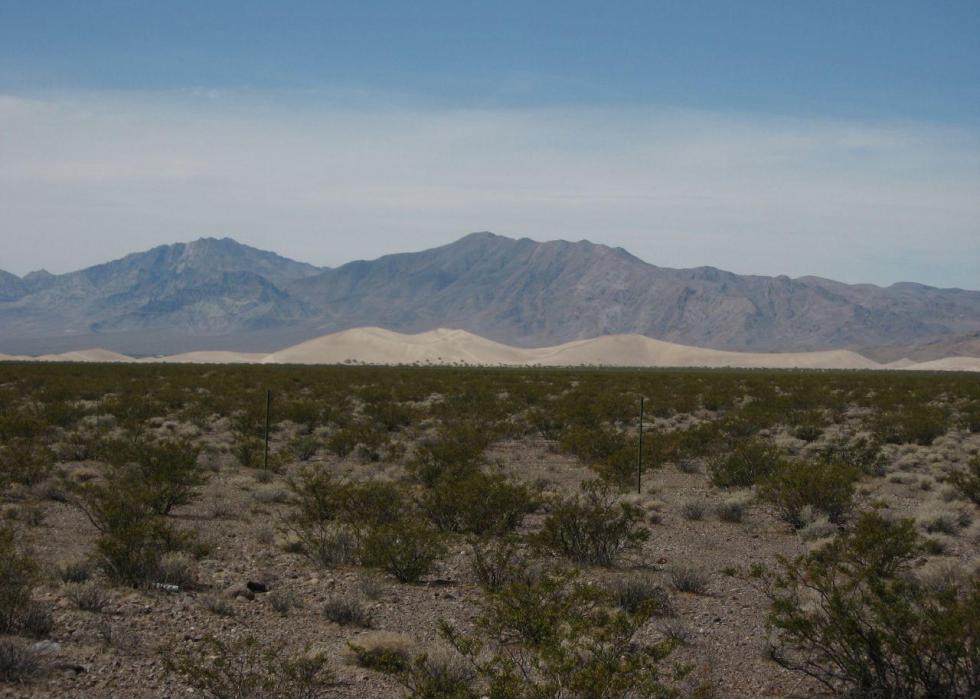 27 / 51
Ken L. // Wikimedia Commons
#25. Nevada
Tax refund per person: $3,015
Total IRS refunds: 1,129,260
Total amount refunded: $3,404,334,000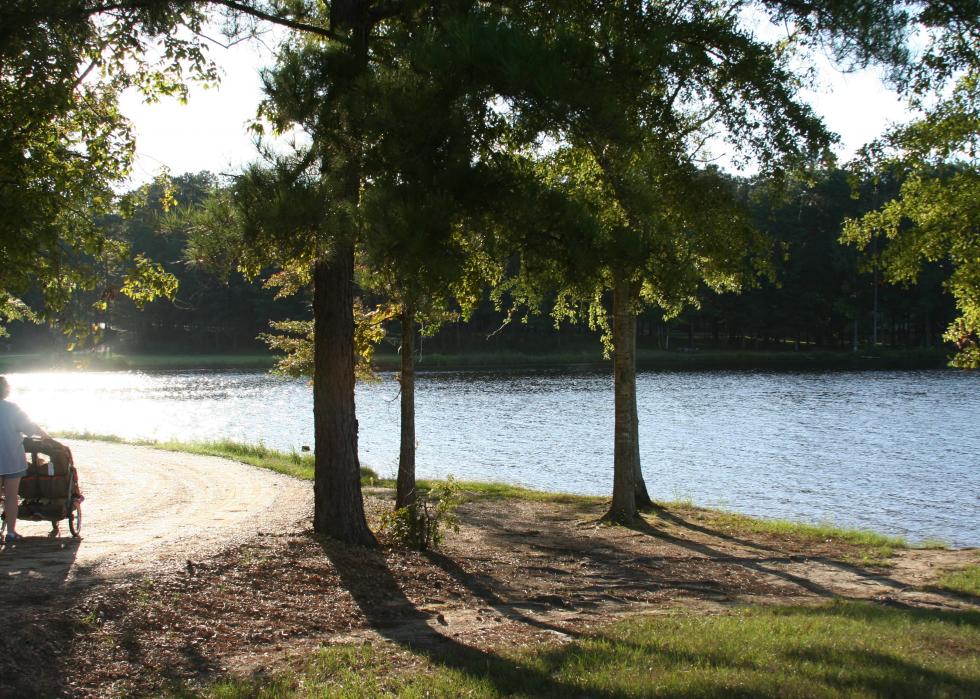 28 / 51
Brian Norwood // Wikimedia Commons
#24. Mississippi
Tax refund per person: $3,017
Total IRS refunds: 1,035,489
Total amount refunded: $3,124,203,000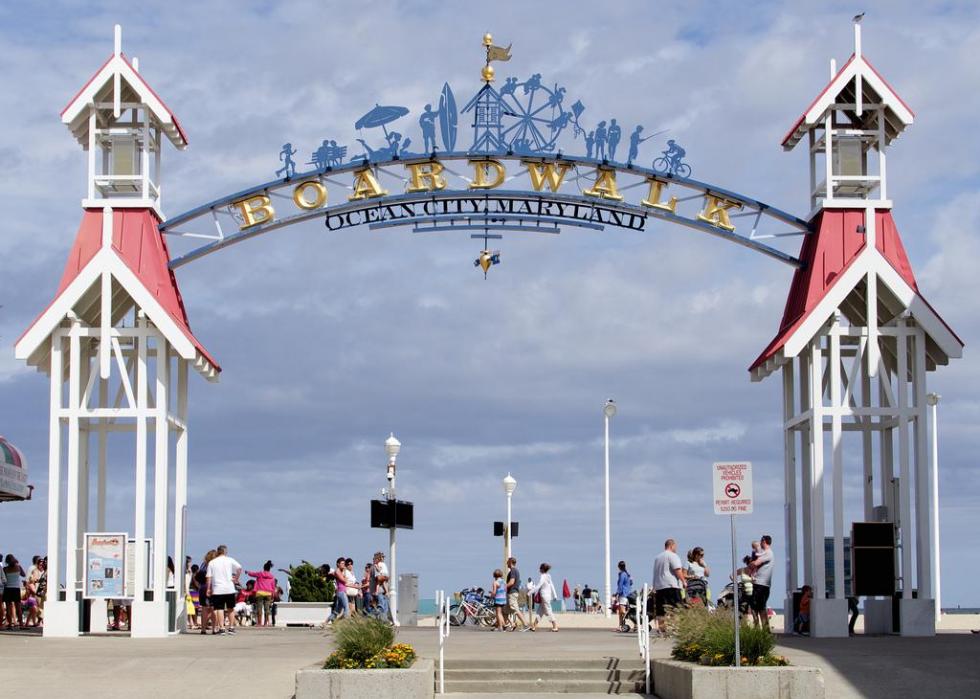 29 / 51
#23. Maryland
Tax refund per person: $3,039
Total IRS refunds: 2,363,151
Total amount refunded: $7,181,581,000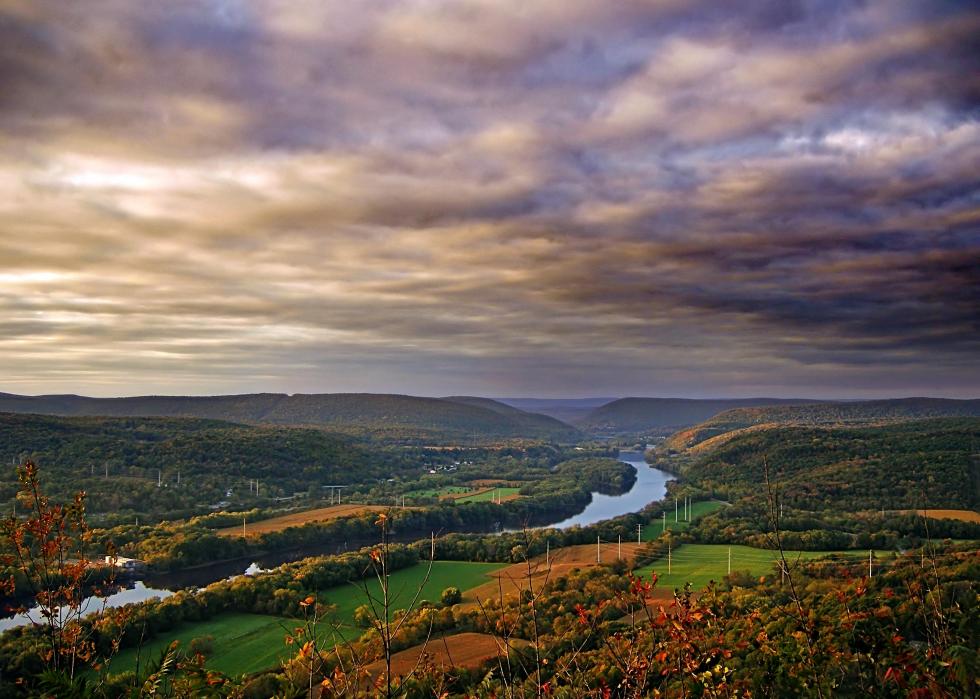 30 / 51
Nicholas // Wikimedia Commons
#22. Pennsylvania
Tax refund per person: $3,068
Total IRS refunds: 5,145,524
Total amount refunded: $15,787,448,000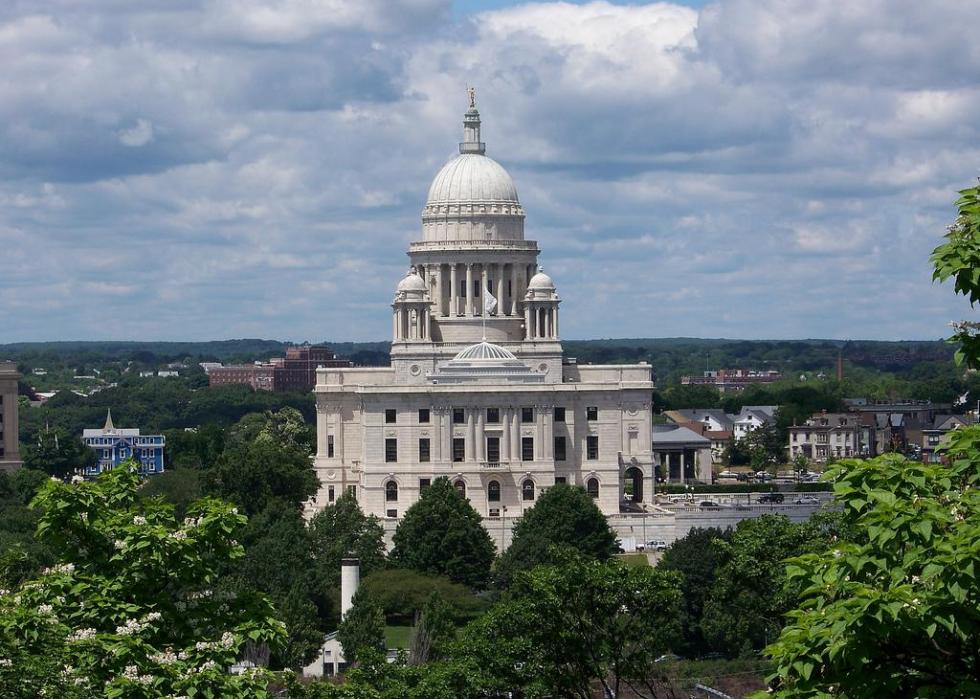 31 / 51
#21. Rhode Island
Tax refund per person: $3,081
Total IRS refunds: 445,927
Total amount refunded: $1,373,784,000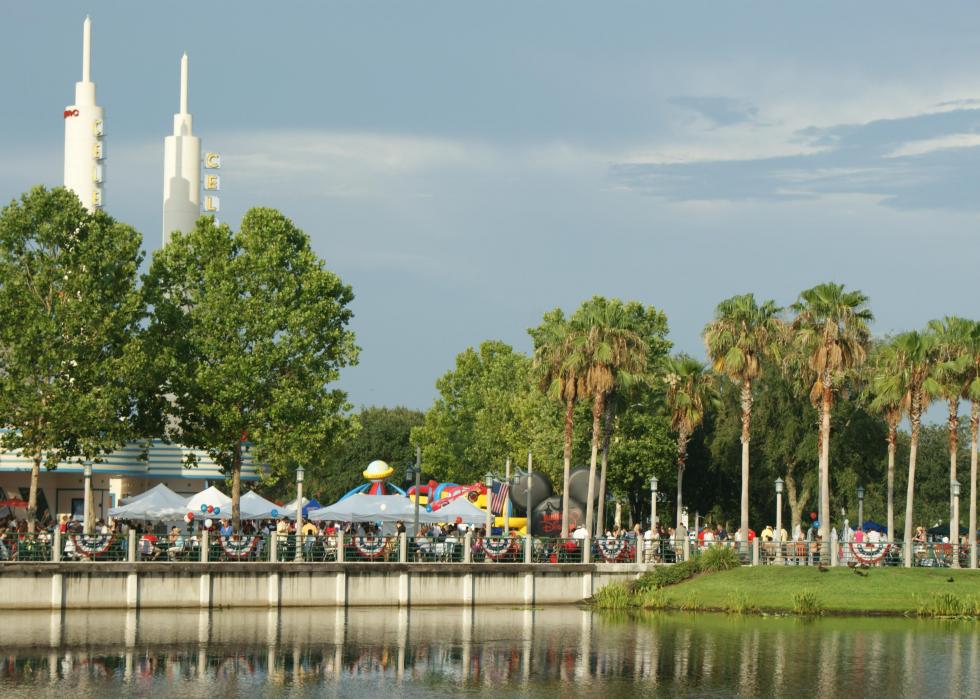 32 / 51
Wassssuuuup! // Wikimedia Commons
#20. Florida
Tax refund per person: $3,096
Total IRS refunds: 8,001,295
Total amount refunded: $24,770,258,000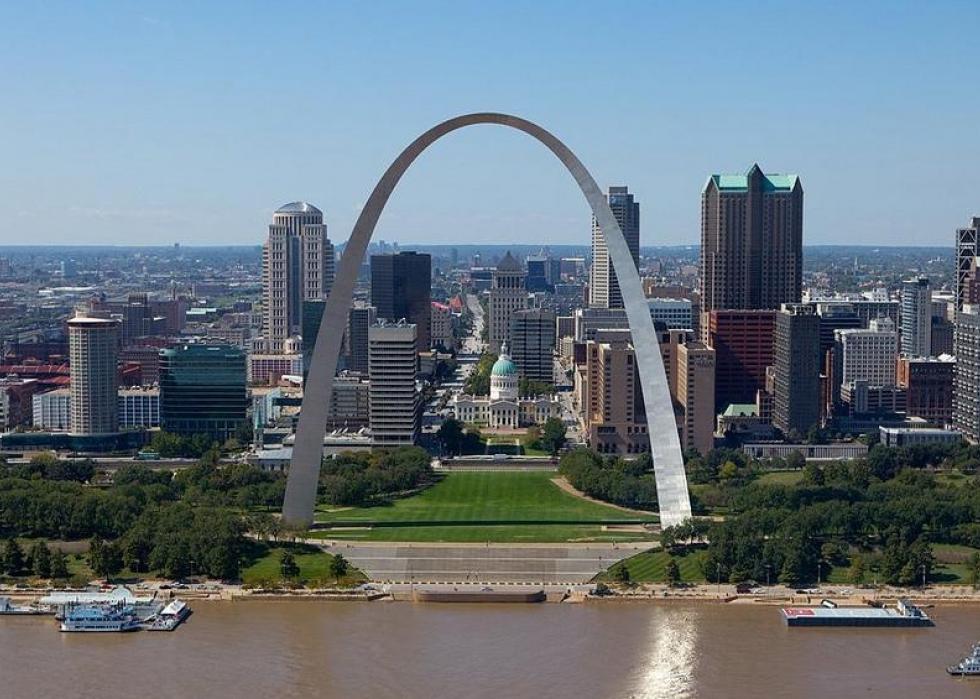 33 / 51
#19. Missouri
Tax refund per person: $3,105
Total IRS refunds: 2,265,900
Total amount refunded: $7,035,631,000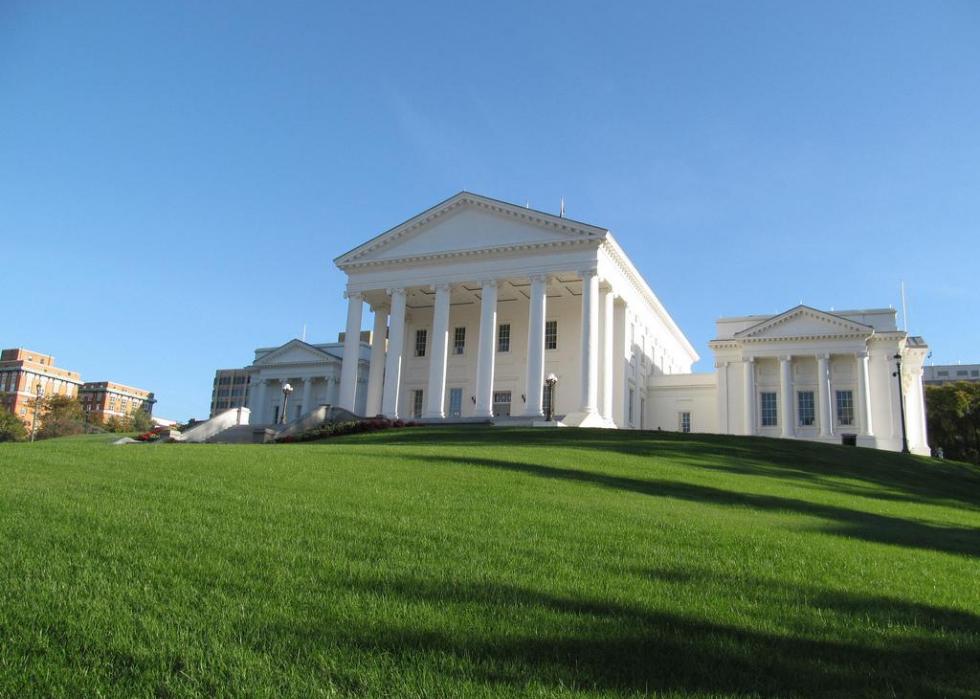 34 / 51
#18. Virginia
Tax refund per person: $3,124
Total IRS refunds: 3,177,783
Total amount refunded: $9,927,175,000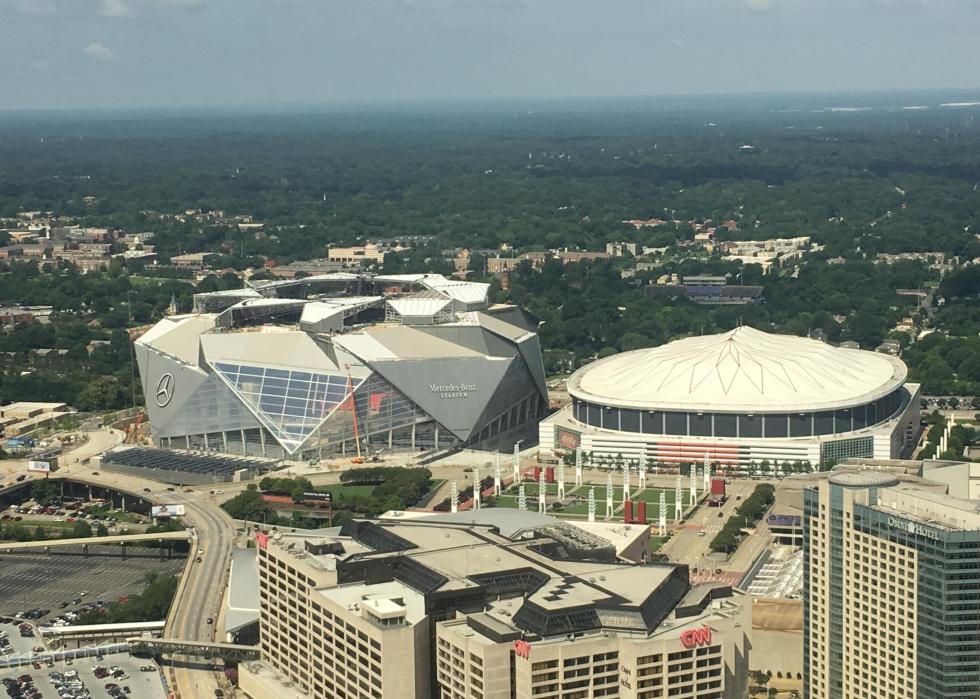 35 / 51
WheresMyFC // Wikimedia Commons
#17. Georgia
Tax refund per person: $3,153
Total IRS refunds: 3,660,309
Total amount refunded: $11,539,377,000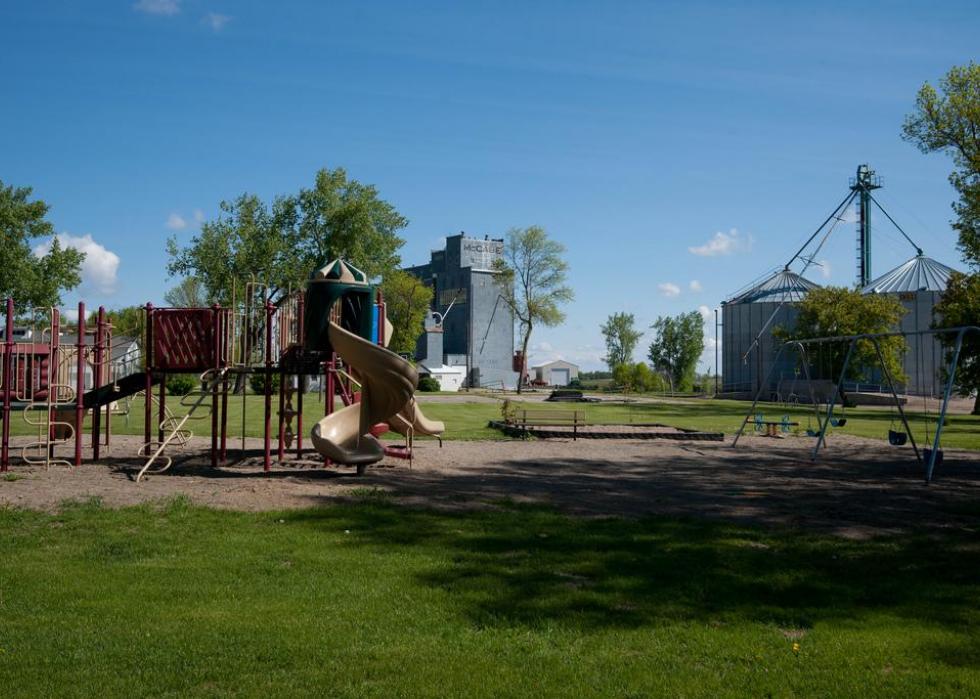 36 / 51
#16. North Dakota
Tax refund per person: $3,175
Total IRS refunds: 284,554
Total amount refunded: $903,489,000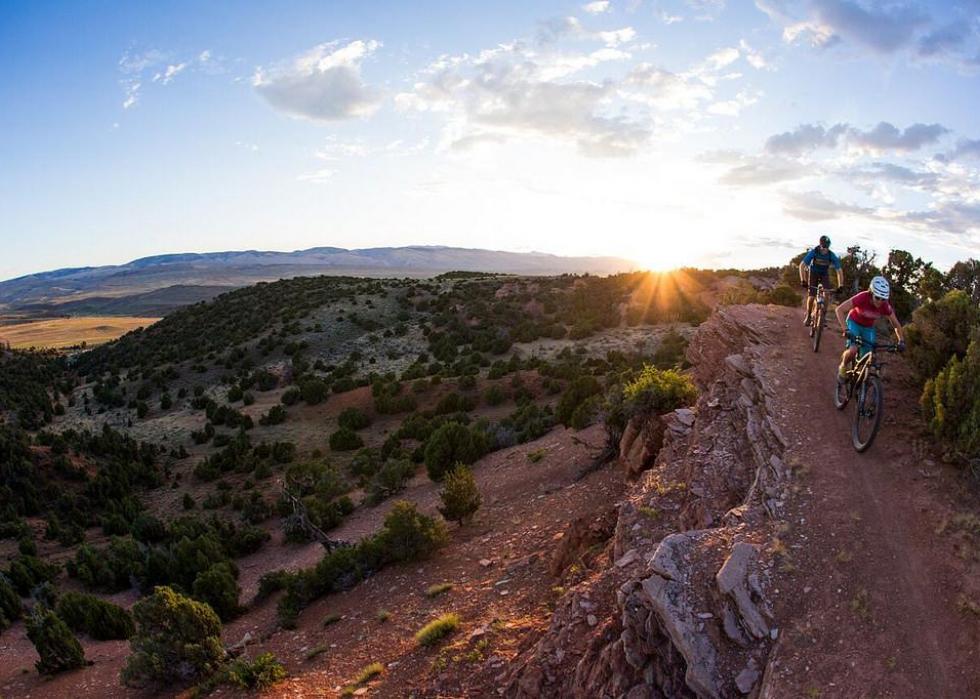 37 / 51
Bureau of Land Management // Flickr
#15. Wyoming
Tax refund per person: $3,191
Total IRS refunds: 221,537
Total amount refunded: $706,845,000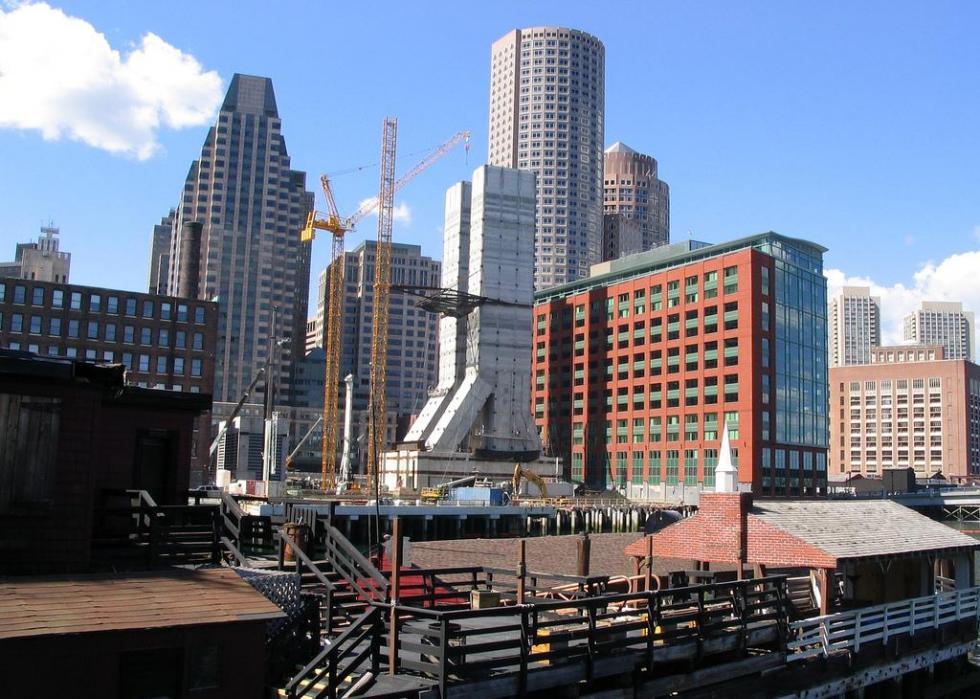 38 / 51
Ken L. // Wikimedia Commons
#14. Massachusetts
Tax refund per person: $3,202
Total IRS refunds: 2,751,130
Total amount refunded: $8,809,204,000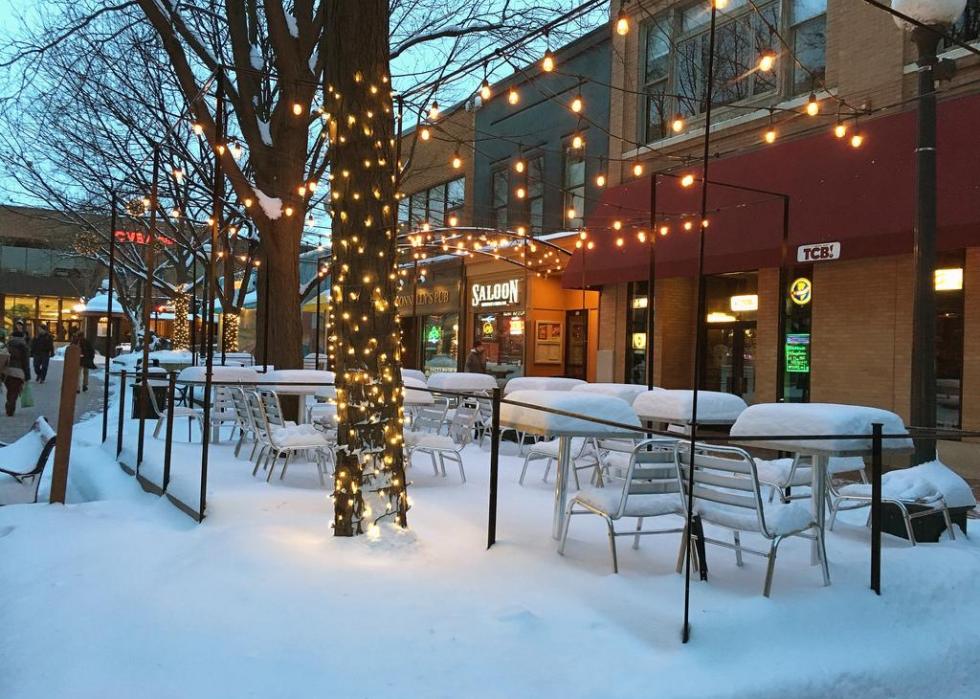 39 / 51
#13. Iowa
Tax refund per person: $3,231
Total IRS refunds: 1,162,882
Total amount refunded: $3,757,086,000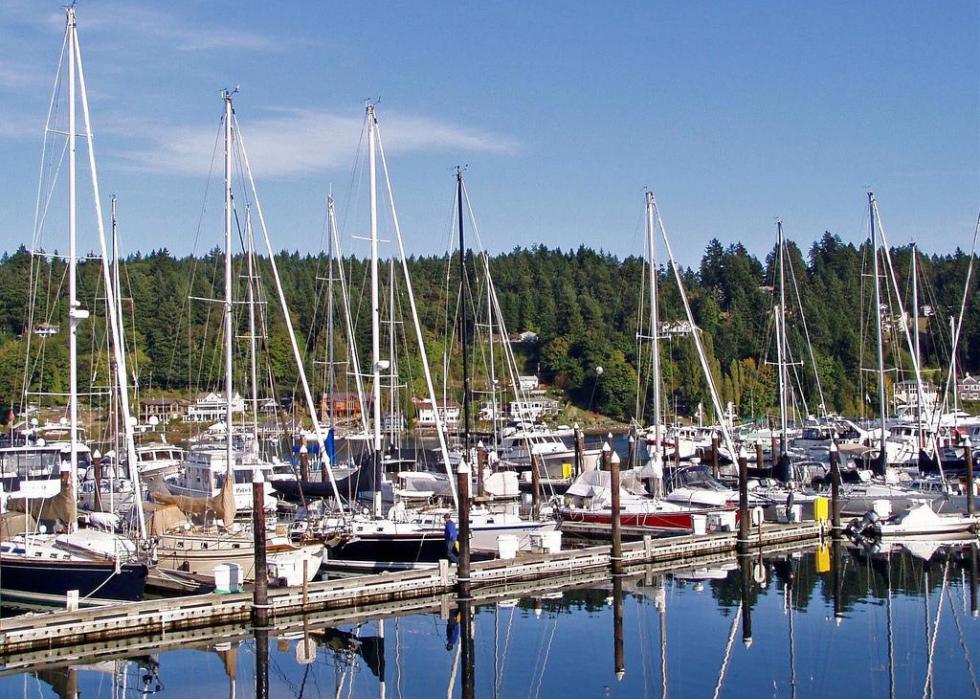 40 / 51
#12. Washington
Tax refund per person: $3,234
Total IRS refunds: 2,806,238
Total amount refunded: $9,074,335,000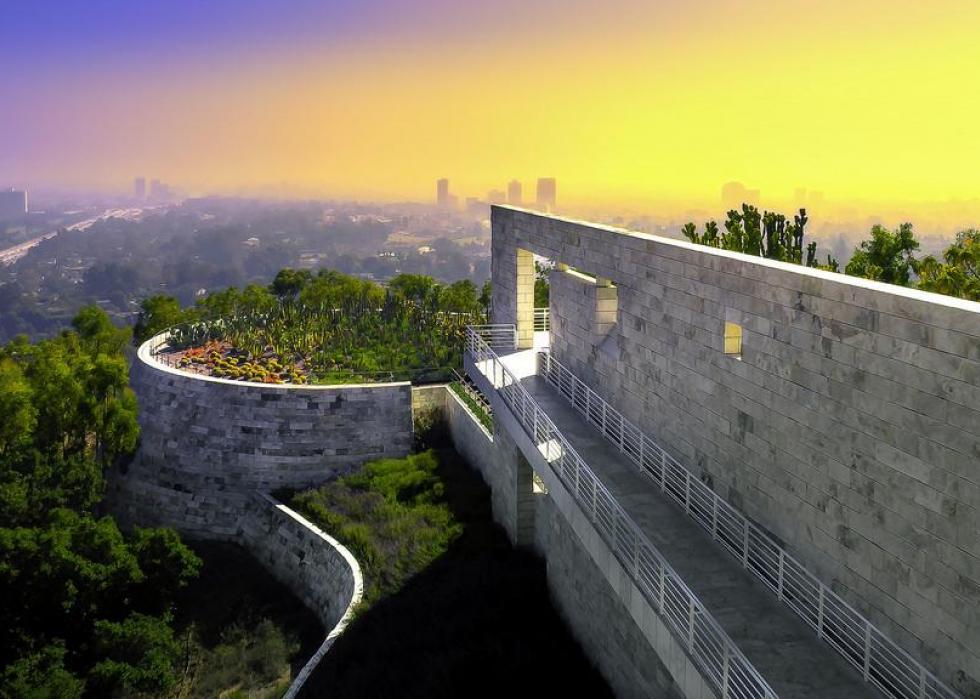 41 / 51
IIP Photo Archive // Flickr
#11. California
Tax refund per person: $3,239
Total IRS refunds: 13,846,488
Total amount refunded: $44,842,074,000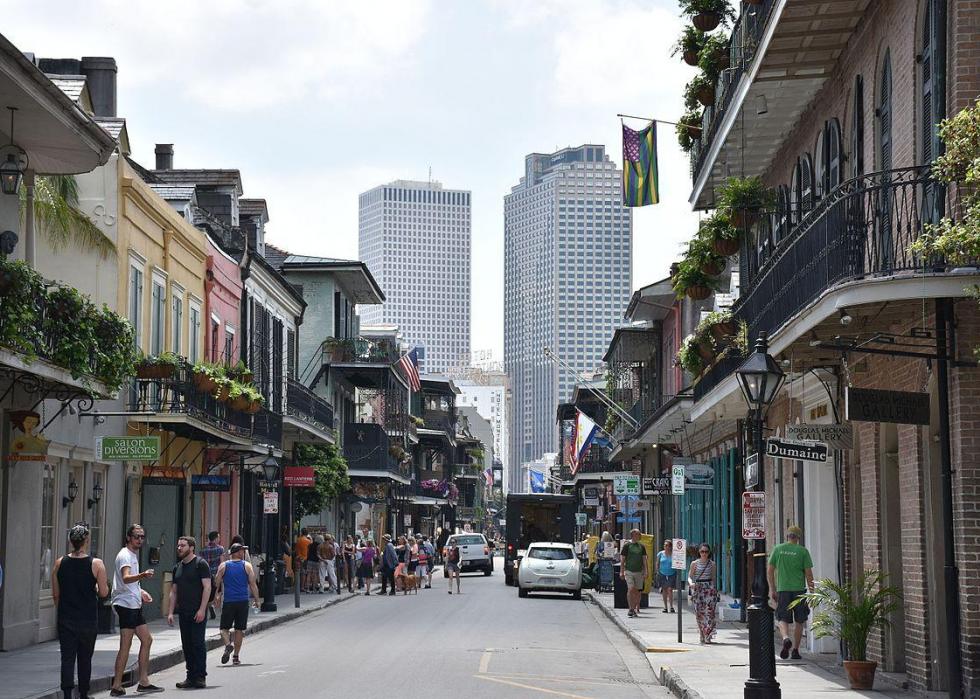 42 / 51
MusikAnimal // Wikimedia Commons
#10. Louisiana
Tax refund per person: $3,261
Total IRS refunds: 1,640,935
Total amount refunded: $5,350,605,000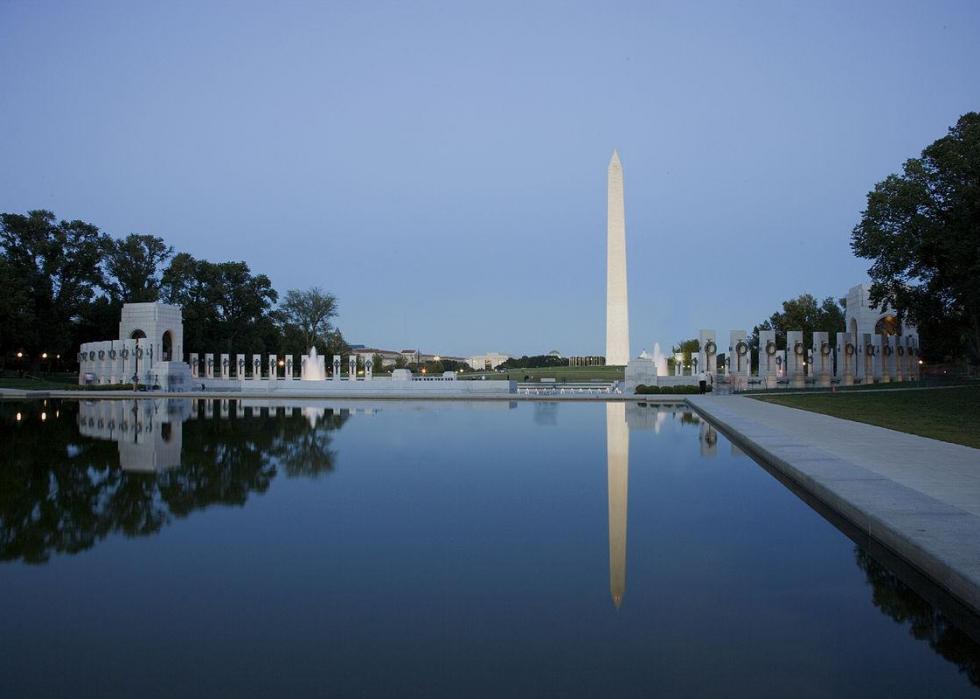 43 / 51
Carol M. Highsmith // Wikimedia Commons
#9. District of Columbia
Tax refund per person: $3,330
Total IRS refunds: 283,179
Total amount refunded: $943,076,000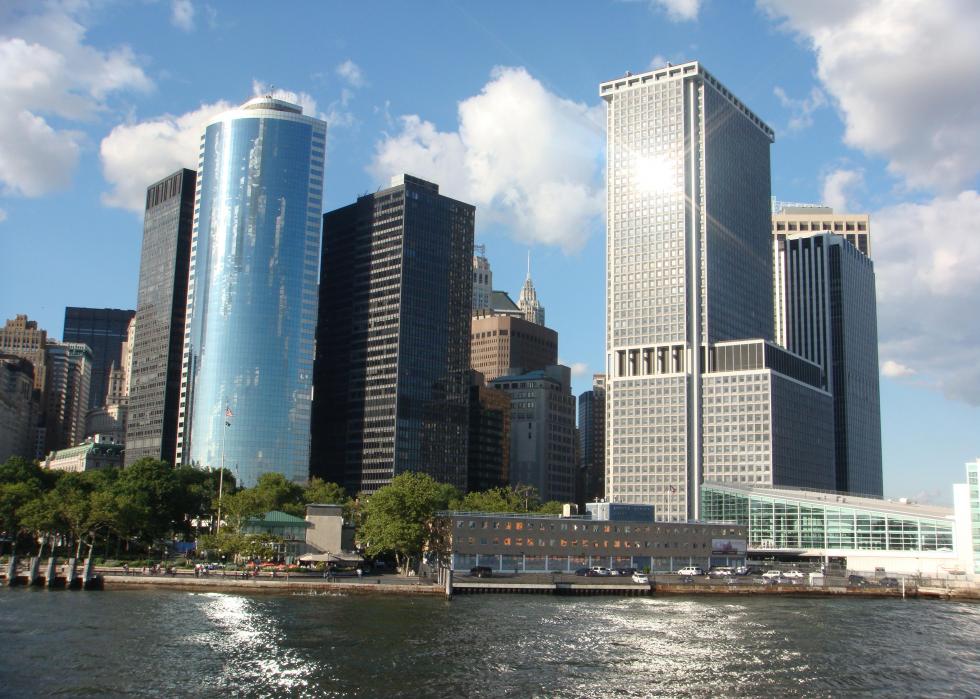 44 / 51
Pablo Costa Tirado // Wikimedia Commons
#8. New York
Tax refund per person: $3,458
Total IRS refunds: 7,860,621
Total amount refunded: $27,179,469,000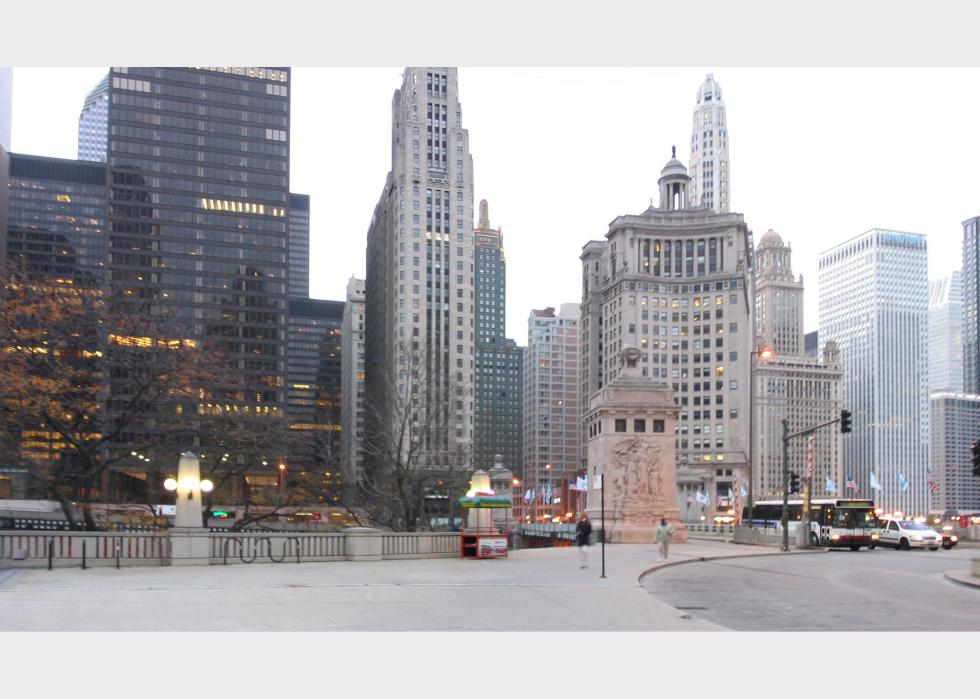 45 / 51
Dori // Wikimedia Commons
#7. Illinois
Tax refund per person: $3,525
Total IRS refunds: 5,067,372
Total amount refunded: $17,864,830,000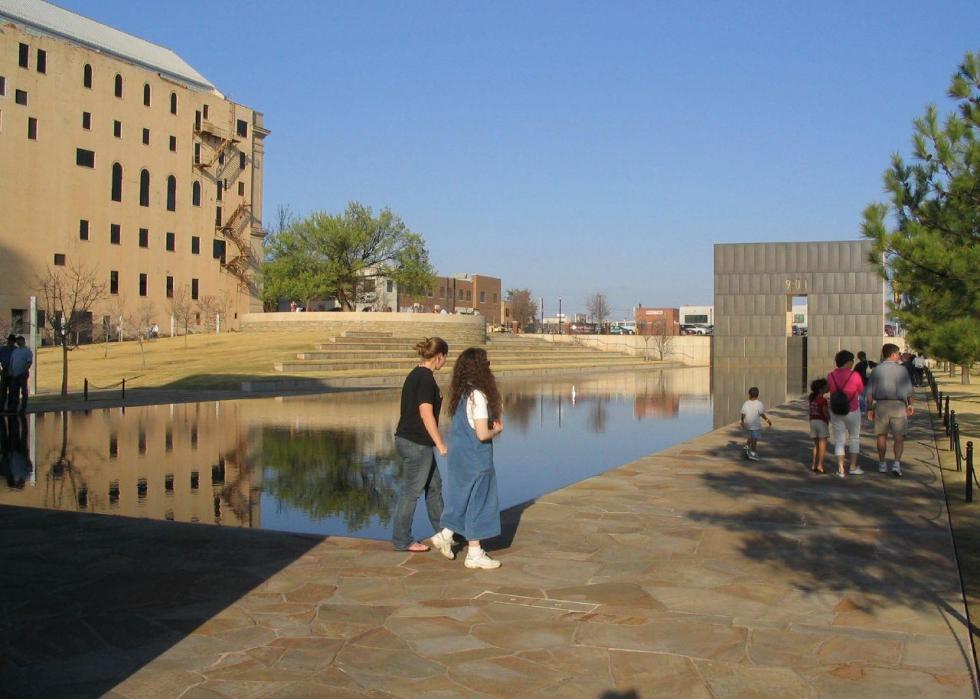 46 / 51
#6. Oklahoma
Tax refund per person: $3,714
Total IRS refunds: 1,325,483
Total amount refunded: $4,922,820,000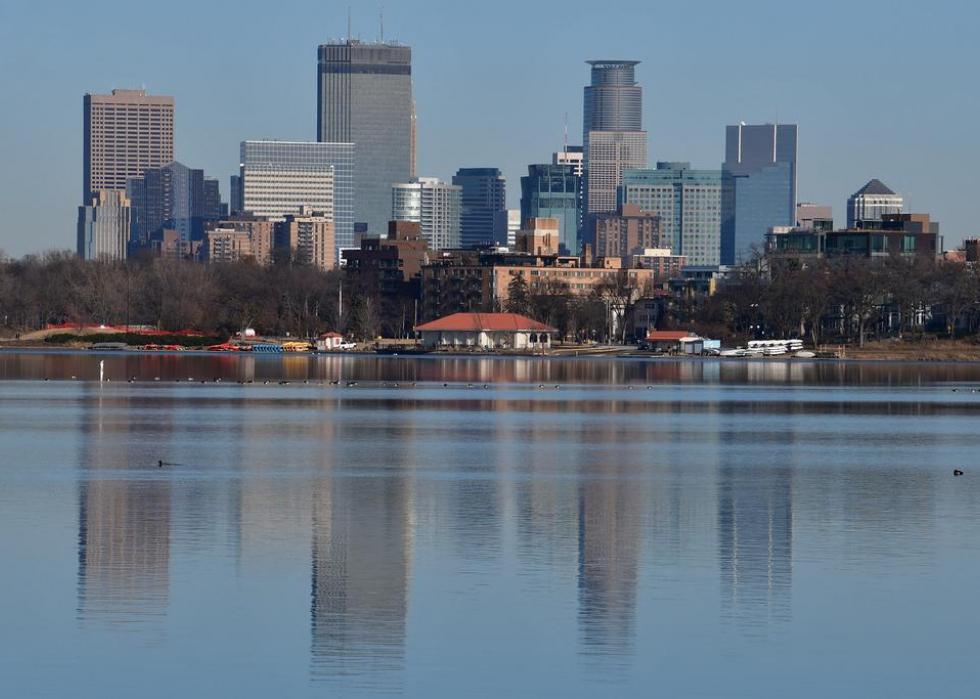 47 / 51
IIP Photo Archive // Flickr
#5. Minnesota
Tax refund per person: $3,846
Total IRS refunds: 2,149,182
Total amount refunded: $8,265,813,000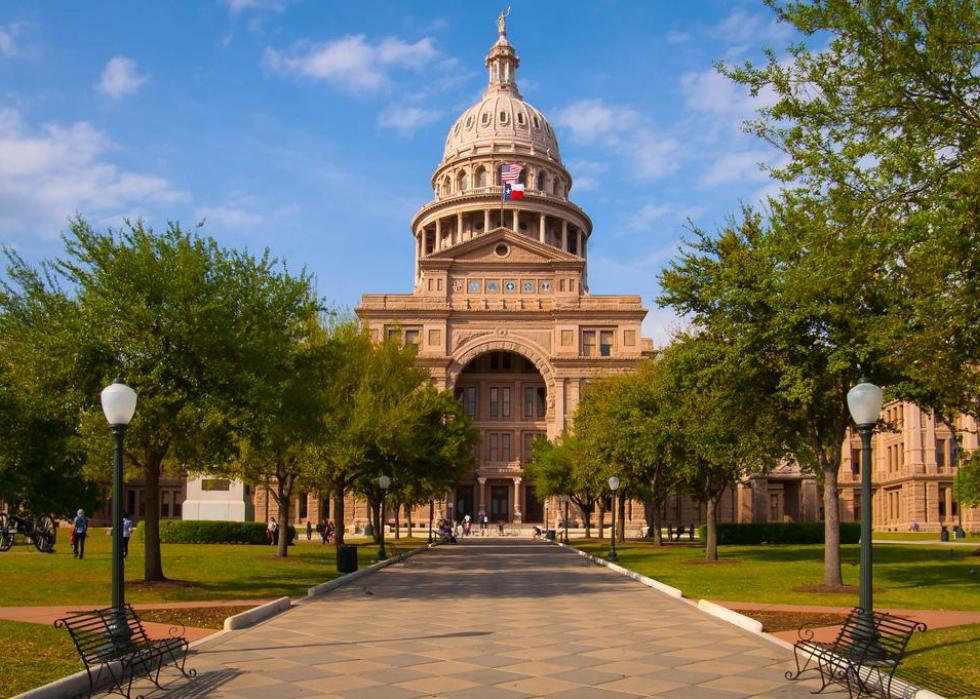 48 / 51
#4. Texas
Tax refund per person: $3,949
Total IRS refunds: 10,286,833
Total amount refunded: $40,627,689,000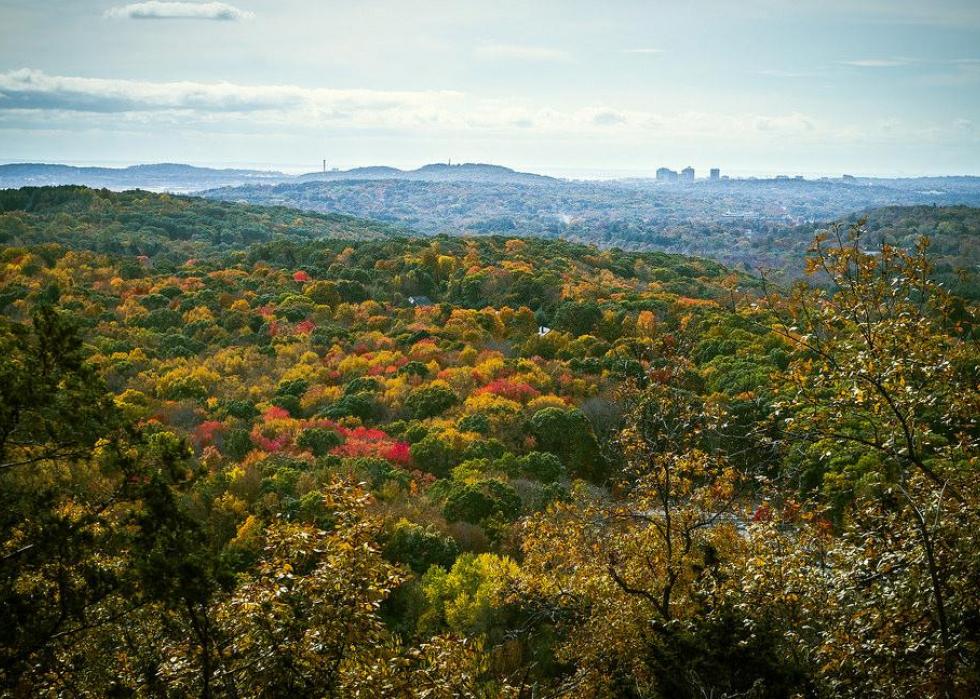 49 / 51
IIP Photo Archive // Flickr
#3. Connecticut
Tax refund per person: $4,001
Total IRS refunds: 1,422,410
Total amount refunded: $5,690,878,000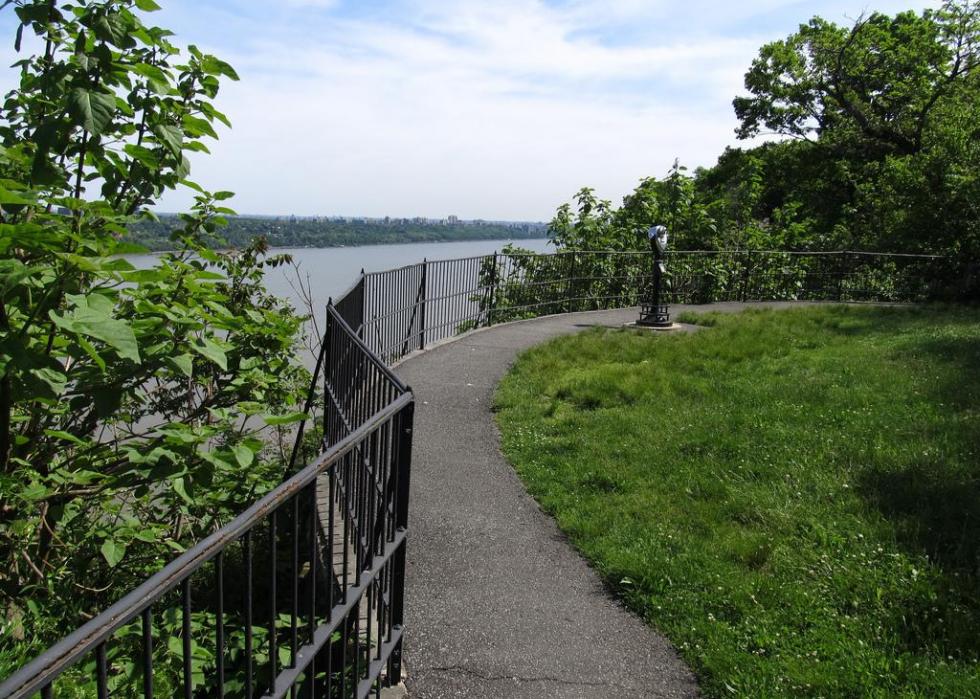 50 / 51
#2. New Jersey
Tax refund per person: $4,153
Total IRS refunds: 3,539,771
Total amount refunded: $14,700,625,000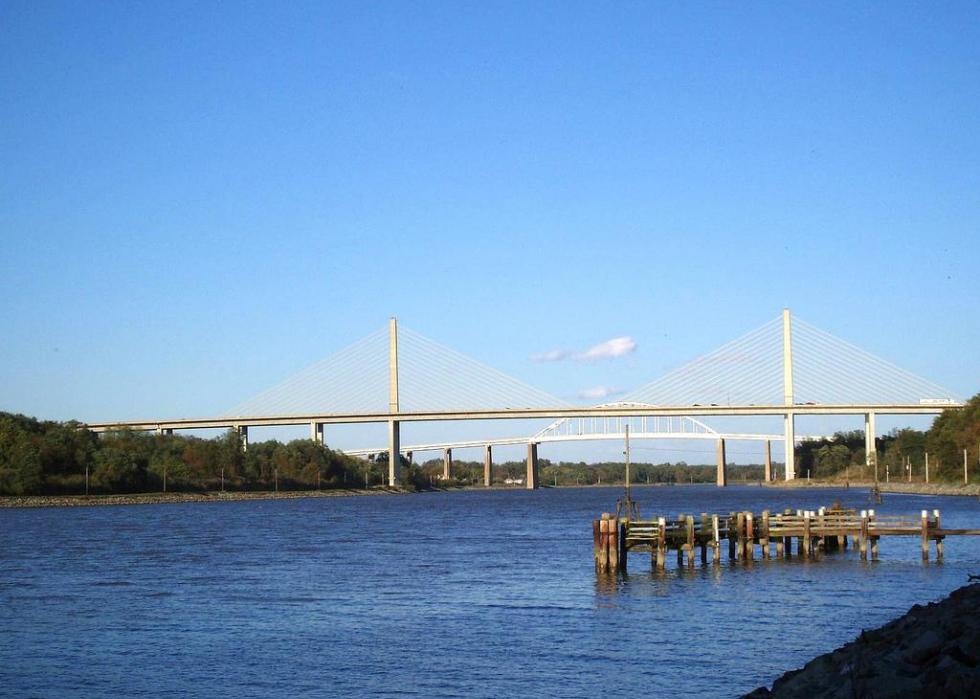 51 / 51
#1. Delaware
Tax refund per person: $4,445
Total IRS refunds: 375,420
Total amount refunded: $1,668,868,000