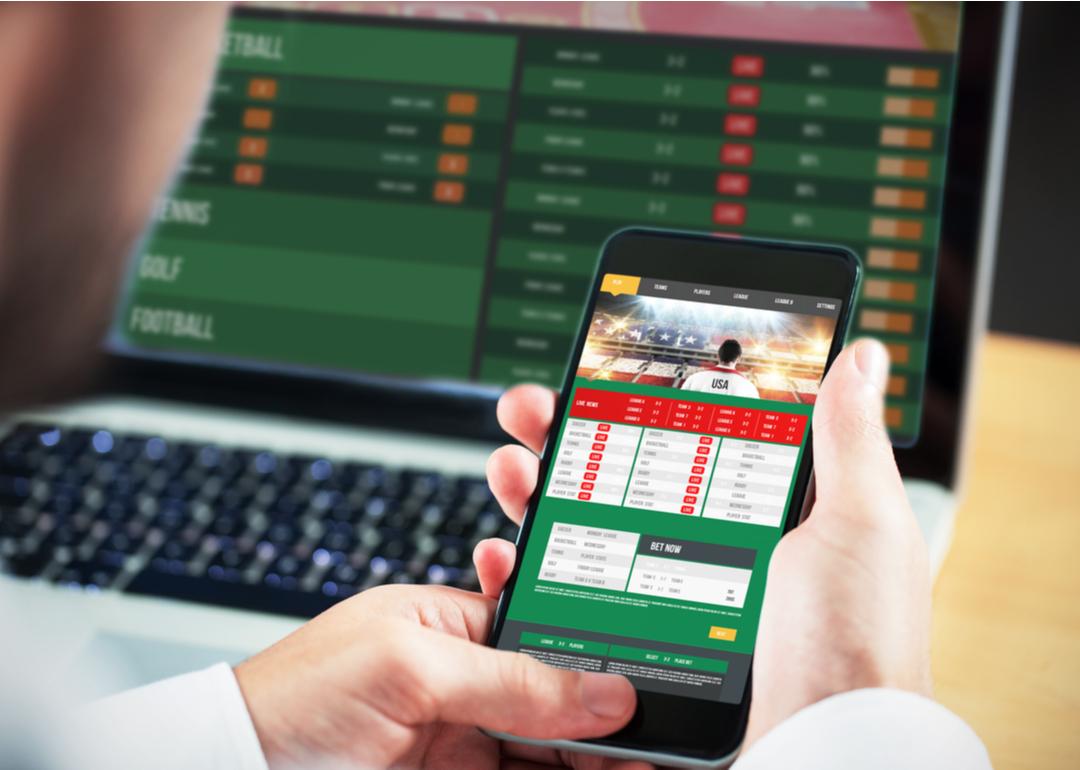 Stacker Studio
States where sports betting is legalized and possible new ones in 2022
wavebreakmedia // Shutterstock
States where sports betting is legalized and possible new ones in 2022
Sports betting underwent a sea change in 2018. That's the year the United States Supreme Court overturned a federal law that had banned sports betting anywhere but Nevada. Since then, more than 30 states have approved wagering on sports, and in more than 20 of those states, sports betting is already operational. BestOdds, a sports research analyst, compiled a list of the states with legal sports betting and ones that might make it legal in the next year or two. 
As the coronavirus pandemic was forcing casinos to close and Americans were staying home, more states began approving online sports betting. In 2021, U.S. commercial gaming revenue hit a record $4.3 billion on sports betting, according to the American Gaming Association. Currently, twenty states have full sports betting with multiple options. The remaining states have limited sports betting options, legislative proposals for the near future, or no legal sports betting with little to no legislative movement. 
This story originally appeared on BestOdds and was produced and distributed in partnership with Stacker Studio.