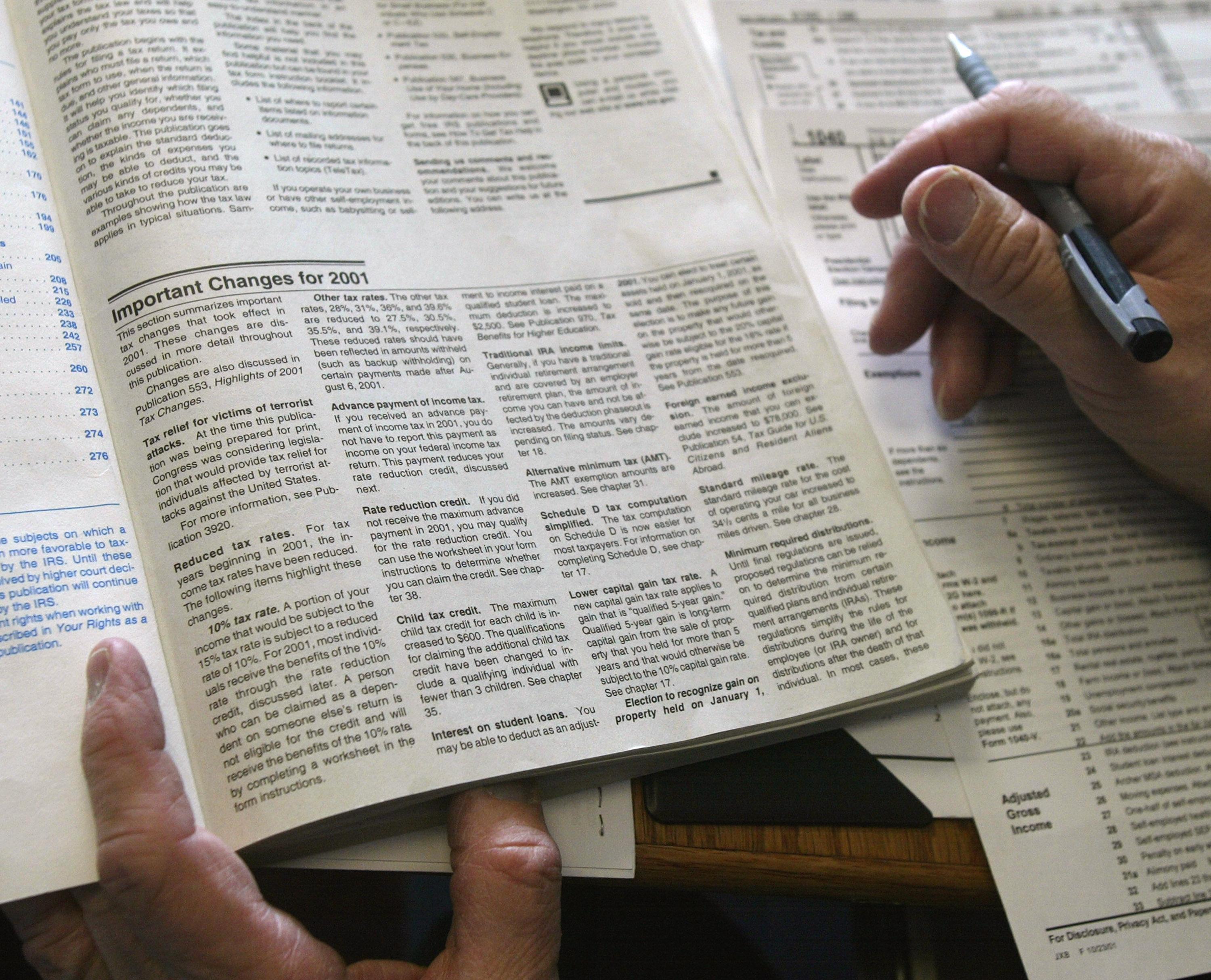 What Americans have paid in taxes over the past 30 years
Tim Boyle // Getty Images
What Americans have paid in taxes over the past 30 years
It's been said that there are only two certainties in life: death and taxes. Most people look at Tax Day the same way they look at pictures of themselves in middle school: with horror.
Taxes can be scary, stressful, and just plain confusing. Last year, TurboTax's slogan was "There's Nothing To Be Afraid Of," which certainly speaks to the general anxiety surrounding tax season. But overwhelming as they may be, taxes pay for our roads, schools, and major health programs. In other words, they're important, and many people have learned the hard way that messing with the IRS is never a good idea, even for celebrities.
In order to shed light on a somewhat intimidating subject, Stacker has combed through IRS data to provide information on what Americans have paid in taxes over the past 30 years. This list is ordered chronologically, and each year refers to the fiscal year of October 1 to September 30. The term "gross collections" refers to collections prior to the issuing of refunds, and population count is based on both resident population and armed forces overseas as of October 1st each year. Without further ado, enjoy a little tax knowledge the way it should have always been presented: in a fun, not-at-all-scary slideshow.
RELATED: Ranking states with the highest and lowest beer taxes