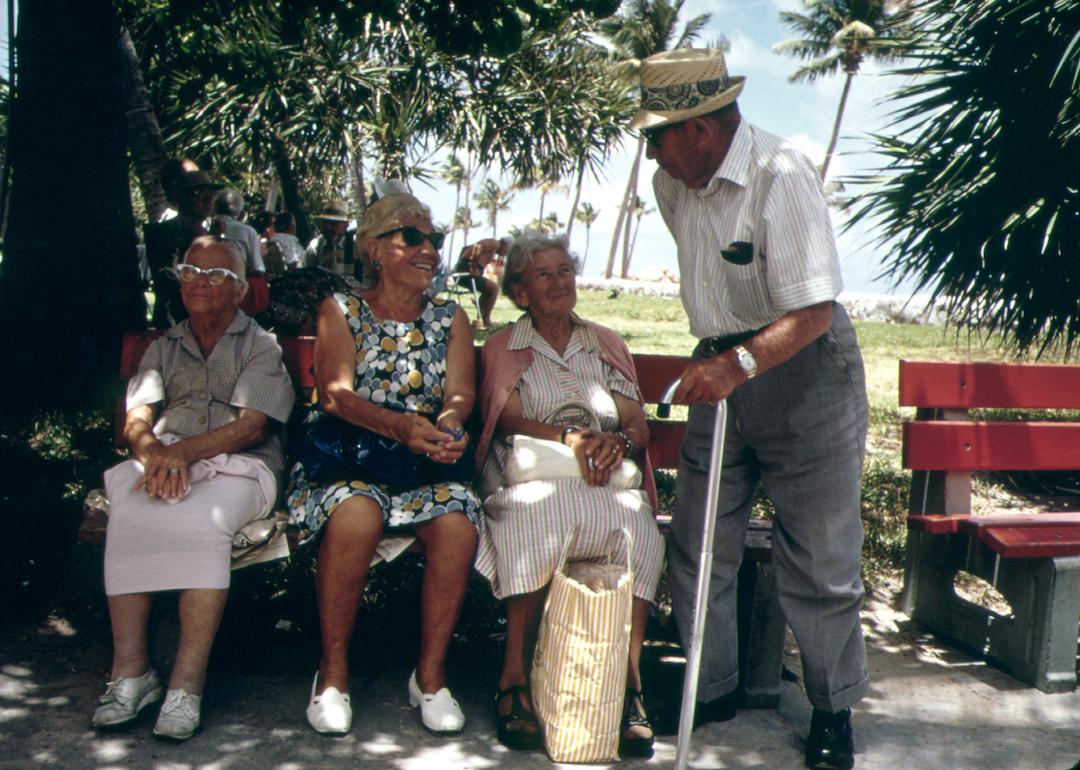 What retirement was like the year you were born
Hum Images // Universal Images Group via Getty Images
What retirement was like the year you were born
Retirement has been an evolving concept over the course of the past 100 years in America, especially in the face of a historical pandemic. While today's retirees have Social Security, Medicare, and pension plans, rewind a century, and simply making it to retirement age was a feat in and of itself, considering the average life expectancy in 1920 was under 55 years for both men and women. Today, more than half of Americans report COVID-19 has changed the way they view Social Security.
It all began in the 1900s. The economy thrived during the Roaring Twenties and brought about major changes, with many states enacting pension laws for the first time and all federal workers being offered pensions. The ensuing devastation caused by The Great Depression forced lawmakers to move even faster, as the U.S. was the only industrialized nation without unemployment insurance or some form of social safety net.
The Social Security Act of 1935, perhaps the single most important piece of legislation in regards to retirement, changed all that, with workers earning money monthly in their golden years in accordance with payroll contributions. President Harry Truman touted a national health insurance system in 1945, but it wasn't until 1965 that amendments to the Social Security Act brought about the birth of Medicare. Nearly half of all seniors were without health coverage before that.
While more than 60 million people received Social Security benefits and were covered under Medicare in 2019, the notion of retirement in the near future remains uncertain for most workers.
The ever-changing landscape of retirement prompted Stacker to take a comprehensive look at the past 100 years to see what retirement was like the year you were born. Stacker compiled data from the Social Security Administration (SSA) for payments from 1975-2020; pension participation rates from the Department of Labor since 1975; as well as the number of Americans 65 or older from The World Bank via FRED from 1960-2017, and historical statistics pre-1960.
Information about the important milestones and laws affecting retirees and workers is included with each slide. Continue reading to find out what retirement was like the year you were born.
You may also like: The top women CEOs in America