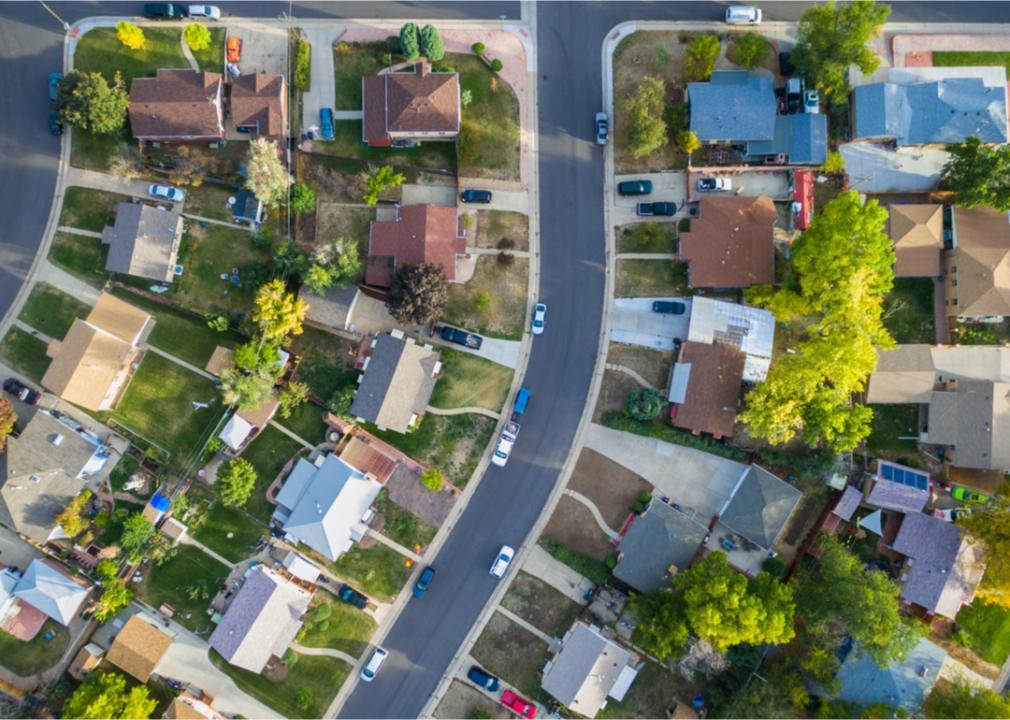 Best places to raise a family in California
Arina P Habich // Shutterstock
Best places to raise a family in California
For the majority of people, there comes a moment in time when the prerequisites for a place to call home drastically change. This usually happens while planning to have children or shortly after the little ones arrive. Priorities dramatically shift, often prompting a move to a new home or even a new city. Cutting-edge restaurants and hipster cocktail bars suddenly take a backseat to excellent schools and plenty of playgrounds.
So where exactly are the best places to raise a family in California? Stacker has collected data from Niche's 2018 best places to raise a family rankings to determine where children are most likely to thrive. The rankings measure the appeal of an area based on public schools, crime rates, cost of living, affordability, and access to family-friendly amenities.
To create this list, Niche used data from several databases, including the U.S. Census, the Federal Bureau of Investigation, the U.S. Bureau of Labor Statistics, and the Centers for Disease Control, as well as Niche's own proprietary data and community reviews. The data includes the area's population, median home value, median rent, median household income, and the percentage of households with children. It also takes into consideration the national average for median home value—$184,700, median rent—$949, and median household income—$55,322.
Read on to find out where to consider moving if you are raising a family in California.
#25. Sabre Springs—neighborhood in San Diego, CA
Population: 14,509
Median home value: $544,644
Median rent: $2,363
Median household income: $117,491
Percentage of households with children: 24%
#24. San Ramon—town in California
Population: 74,366
Median home value: $810,700
Median rent: $1,987
Median household income: $134,188
Percentage of households with children: 25%
#23. Saratoga—suburb of San Francisco, CA
Population: 30,830
Median home value: $1,742,900
Median rent: $2,410
Median household income: $169,579
Percentage of households with children: 18%
#22. Moraga—suburb of San Francisco, CA
Population: 16,977
Median home value: $971,700
Median rent: $1,909
Median household income: $136,336
Percentage of households with children: 17%
#21. Orinda—suburb of San Francisco, CA
Population: 18,936
Median home value: $1,125,000
Median rent: $2,337
Median household income: $178,704
Percentage of households with children: 18%
#20. La Cañada Flintridge—suburb of Los Angeles, CA
Population: 20,477
Median home value: $1,207,900
Median rent: $2,000
Median household income: $158,438
Percentage of households with children: 19%
#19. Hillsborough—suburb of San Francisco, CA
Population: 11,312
Median home value: $2,000,001
Median rent: $2,483
Median household income: $216,292
Percentage of households with children: 21%
#18. Torrey Pines—neighborhood in San Diego, CA
Population: 11,577
Median home value: $1,038,470
Median rent: $2,014
Median household income: $107,517
Percentage of households with children: 15%
#17. Torrey Highlands—neighborhood in San Diego, CA
Population: 22,008
Median home value: $892,934
Median rent: $2,226
Median household income: $153,300
Percentage of households with children: 26%
#16. Loyola—suburb of San Francisco, CA
Population: 3,425
Median home value: $2,000,001
Median rent: $2,917
Median household income: $204,726
Percentage of households with children: 20%
#15. Manhattan Beach—suburb of Los Angeles, CA
Population: 35,573
Median home value: $1,537,200
Median rent: $2,232
Median household income: $144,868
Percentage of households with children: 20%
#14. Palo Alto—town in California
Population: 66,649
Median home value: $1,702,100
Median rent: $2,283
Median household income: $137,043
Percentage of households with children: 19%
#13. Los Altos—suburb of San Francisco, CA
Population: 30,238
Median home value: $2,000,001
Median rent: $2,611
Median household income: $187,656
Percentage of households with children: 22%
#12. Presidio of San Francisco—neighborhood in San Francisco, CA
Population: 3,828
Median home value: $2,000,001
Median rent: $3,001
Median household income: $175,259
Percentage of households with children: 25%
#11. Mountain View—town in California
Population: 78,827
Median home value: $973,000
Median rent: $1,912
Median household income: $109,249
Percentage of households with children: 18%
#10. West Menlo Park—suburb of San Francisco, CA
Population: 3,830
Median home value: $1,664,200
Median rent: $2,342
Median household income: $180,192
Percentage of households with children: 25%
#9. Black Mountain Ranch—neighborhood in San Diego, CA
Population: 35,971
Median home value: $811,839
Median rent: $2,034
Median household income: $136,720
Percentage of households with children: 27%
#8. Ross—suburb of San Francisco, CA
Population: 2,381
Median home value: $2,000,001
Median rent: $2,266
Median household income: $199,107
Percentage of households with children: 23%
#7. Albany—suburb of San Francisco, CA
Population: 19,420
Median home value: $697,600
Median rent: $1,653
Median household income: $85,458
Percentage of households with children: 23%
#6. Carmel Valley—neighborhood in San Diego, CA
Population: 51,084
Median home value: $872,380
Median rent: $2,326
Median household income: $145,009
Percentage of households with children: 24%
#5. Pacific Highlands Ranch—neighborhood in San Diego, CA
Population: 10,694
Median home value: $1,018,587
Median rent: $1,804
Median household income: $165,864
Percentage of households with children: 25%
#4. Los Altos Hills—suburb of San Francisco, CA
Population: 8,376
Median home value: $2,000,001
Median rent: $1,962
Median household income: $243,701
Percentage of households with children: 17%
#3. Torrey Hills—neighborhood in San Diego, CA
Population: 15,549
Median home value: $987,331
Median rent: $2,333
Median household income: $144,432
Percentage of households with children: 27%
#2. Via de la Valle—neighborhood in San Diego, CA
Population: 2,764
Median home value: $1,390,854
Median rent: $2,757
Median household income: $144,679
Percentage of households with children: 13%
#1. Del Mar Mesa—neighborhood in San Diego, CA
Population: 19,719
Median home value: $890,535
Median rent: $2,522
Median household income: $147,356
Percentage of households with children: 25%