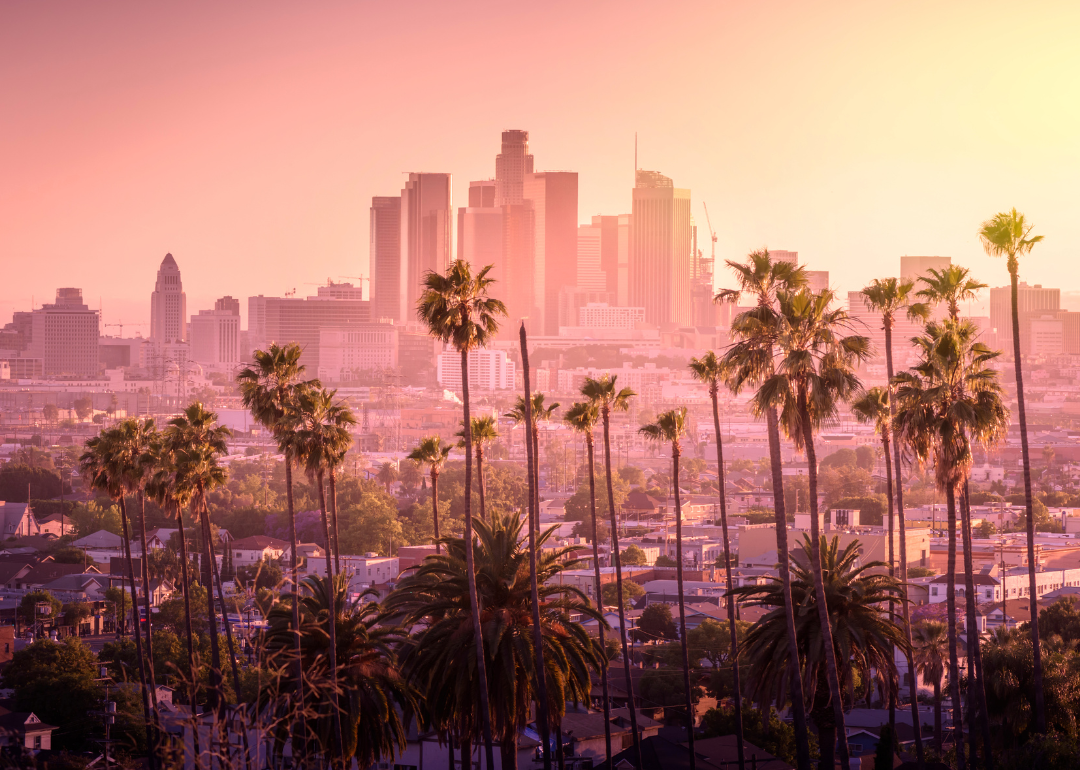 Stacker Connect
Here are the top-selling used cars in the Los Angeles metro area
Here are the top-selling used cars in the Los Angeles metro area
CoPilot analyzed national sales data to uncover the 20 top-selling used cars in the Los Angeles-Long Beach-Anaheim metro area.

The bustling and trend-setting city of the Los Angeles metro area isn't just famous for its entertainment industry; it also boasts intriguing trends in the used car market. As we dissect the list of the top most-sold used cars in this vibrant metro, it becomes evident that Angelenos prioritize a blend of style, efficiency, and adaptability. Let's take a closer look at the top-selling used cars in the Los Angeles Metro Area!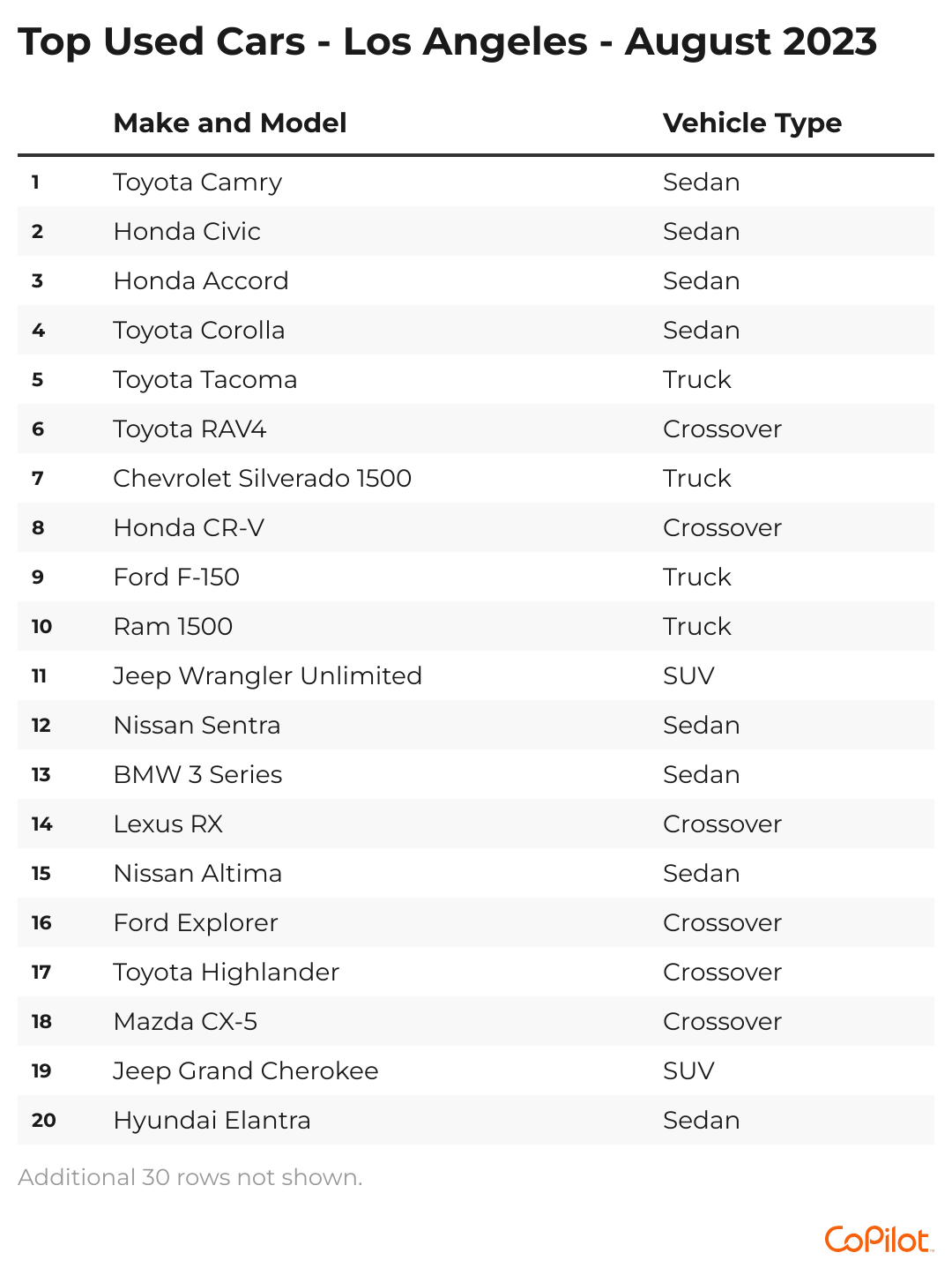 1 / 1
The 20 top-selling used cars in the Los Angeles metro area
Clearly seen on any California highway, sedans maintain a very strong presence in the Los Angeles Metro Area. In fact, all of the top 4 spots are taken by sedans. These compact and fuel-efficient options are favored for their maneuverability in city traffic and their suitability for the region's commutes. And all of the top 4 are either Toyota or Honda, too! These two brands dominate the L.A. market, claiming 7 of the top 10 spots.
Sitting at the top of this list is the Honda Civic, with Honda Civics in Los Angeles averaging $28,072. The Civic is a sedan that embodies practicality and fuel efficiency, perfect for navigating the city's sprawling streets. With its compact design, it can seamlessly maneuver through traffic while providing ample interior space and fuel efficiency. Its consistent popularity speaks volumes about the need for a reliable and economical daily driver in a city where commuting is a way of life.
The top-selling used cars in the Los Angeles Metro Area showcase a blend of urban efficiency, utility, and style. Sedans continue to hold their ground, trucks cater to various needs, crossovers and SUVs offer versatility, and luxury vehicles provide sophistication. This diverse mix of preferences reflects the vibrant and multifaceted nature of the city, where cars are not just means of transportation but also extensions of individual lifestyles and identities.
The list of top-selling used cars was created with CoPilot's proprietary PricePulse data, which monitors the online inventory of virtually every dealer in the country, every day. The vehicles sold in the area were tracked and aggregated. The data was then ranked from highest to lowest in terms of sales to create the top 50 top-selling used cars list. Read more here about the most popular used cars across the U.S.
This story was produced by CoPilot and reviewed and distributed by Stacker Media.