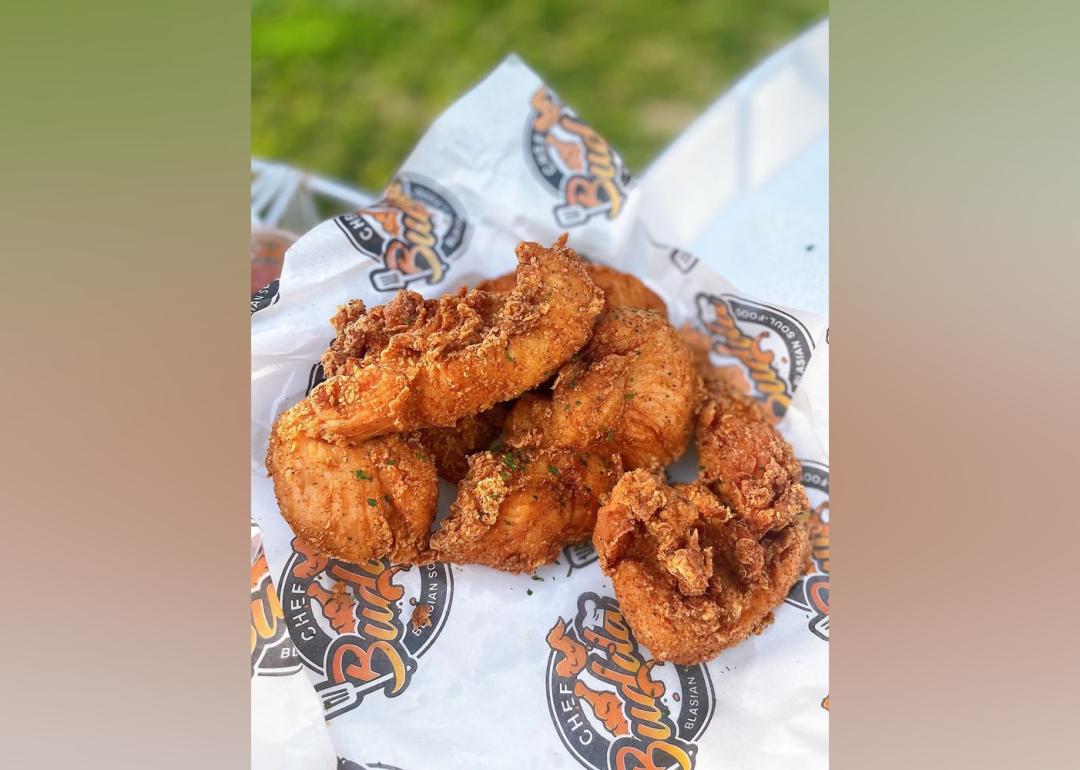 Highest-rated restaurants for chicken wings in San Diego, according to Yelp
Highest-rated restaurants for chicken wings in San Diego, according to Yelp
A staple of backyard parties, family gatherings, and watch parties, chicken wings have brought family and friends together for decades with its hot sauces, sweet coatings, and ever-so-satisfying bites.
These days, if you do a search for chicken wings in restaurants, you're likely to come up with a choice of sports bars, sandwich shops, food trucks, Korean restaurants, and Southern shops. It's clear that the wings have transcended cultural barriers, which is why when we talk about origins, there are many to investigate.
Buffalo wings are the first to come to mind. This popular chicken wing style was born (where else?) in the city of Buffalo. The prevalent story is that Italian-born Frank and Teressa Bellissimo first served these sauce-covered avian parts to their son in 1964 and eventually in their restaurant, Anchor Bar. But another story says that John Young, a Black Buffalonian, was there serving wings on a busy Jefferson Avenue way before then. Young's wings were served with a mombo sauce that Buffalo city council member James Pitts called the "lip-smacking, liver-quivering sauce (that) titillated our taste buds down to our toes."
Korean fried chicken is another style that's captured the hearts of many with midnight cravings. Crispy, messy, and perfect with a glass of beer, these chicken wings are the stuff of dreams that got its start thanks to the popularity of cheap cooking oil in Korea and a sweet and spicy yangnyeom seasoning. Chain stores like KyoChon and Bonchon serving these delectable wings quickly opened, introducing innovations like soy fried chicken, garlic chicken, and even curried fried chicken. As these shops have made their way overseas and onto our plates, they've also inspired local chefs to elevate the humble bird on a plate.
So, where should you go to find the perfect finger-licking bite? Stacker compiled a list of the highest-rated restaurants for chicken wings in San Diego using data from Yelp. The rankings factor in the average rating and number of reviews. Read on to see where you can satisfy your next craving.