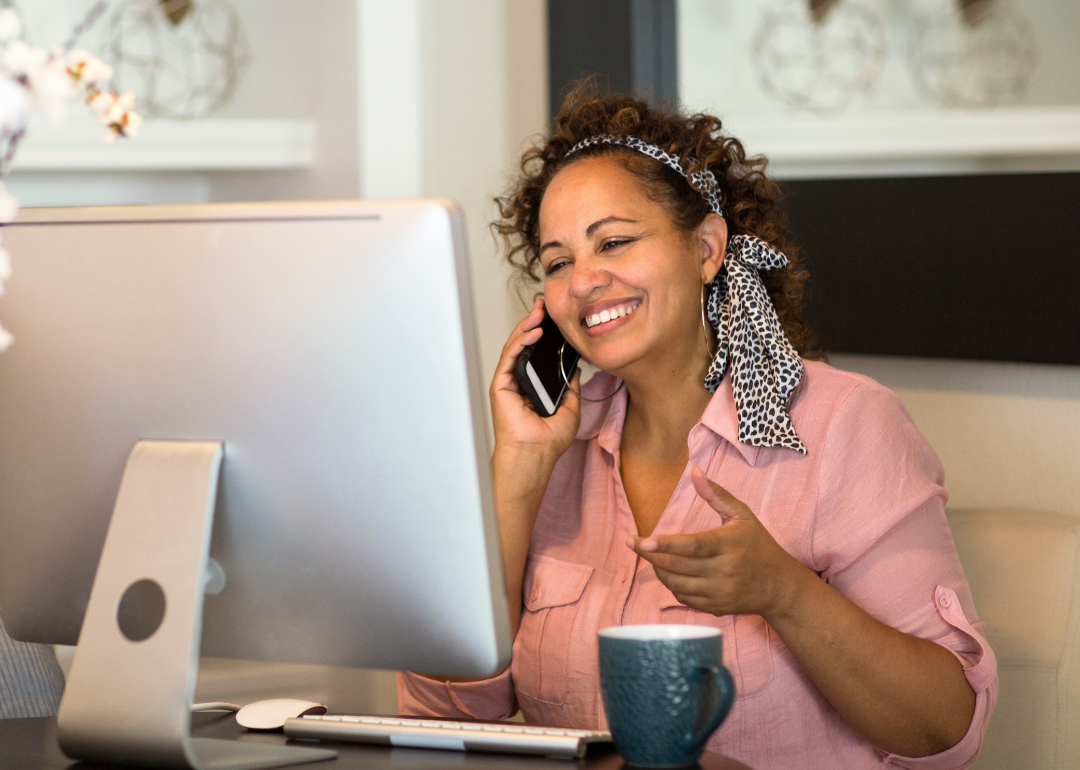 20 entry-level jobs to start working from home
20 entry-level jobs to start working from home
Working from home has its appeal. Ditch the formal clothes; you can wear whatever you want. Forget about navigating crazy traffic or public transportation during the morning (and evening) commute. No staring at the walls of a boring cubicle or dealing with annoying desk neighbors. And, best of all, you can often set your own hours, working when it's most convenient for you.
Though working from home was once uncommon, technology has made this practice easier than ever before. The number of telecommuting employees has boomed by 115% in the last 14 years for a total of 3.7 million people telecommuting at least half the time, according to statistics from Fundera. And that only counts folks who are employed. As for those who freelance? There were more than 56.7 million freelancers in the United States as of 2018. That makes for a lot of people working from home, cafes, coworking spaces, or wherever is most convenient for them.
For those who are just entering the job market, recent college grads, folks who are still in school, those pivoting careers, or anyone who just wants to try a new way to make money, working from home can be very enticing. But what if you don't have much work experience and need an entry-level position? Luckily, there are plenty of jobs that anyone with the right skills can do, with no prior experience necessary and with little barrier to entry. These gigs range from customer service to writing gigs, working as a remote assistant or as a coder, from making art to customer service, and much more.
No matter your area of expertise, there's probably something for you. Stacker compiled a unique list of more than 20 jobs that can be done anywhere.
You may also like: Most common jobs in America
1 / 20
Flamingo Images // Shutterstock
Virtual assistant
A virtual assistant performs similar tasks to a secretary or executive assistant, just from afar. Duties could range from online research to compiling spreadsheets, managing emails to booking flights. It helps to be uber-organized and, in some cases, to have some understanding of the field in which the client works.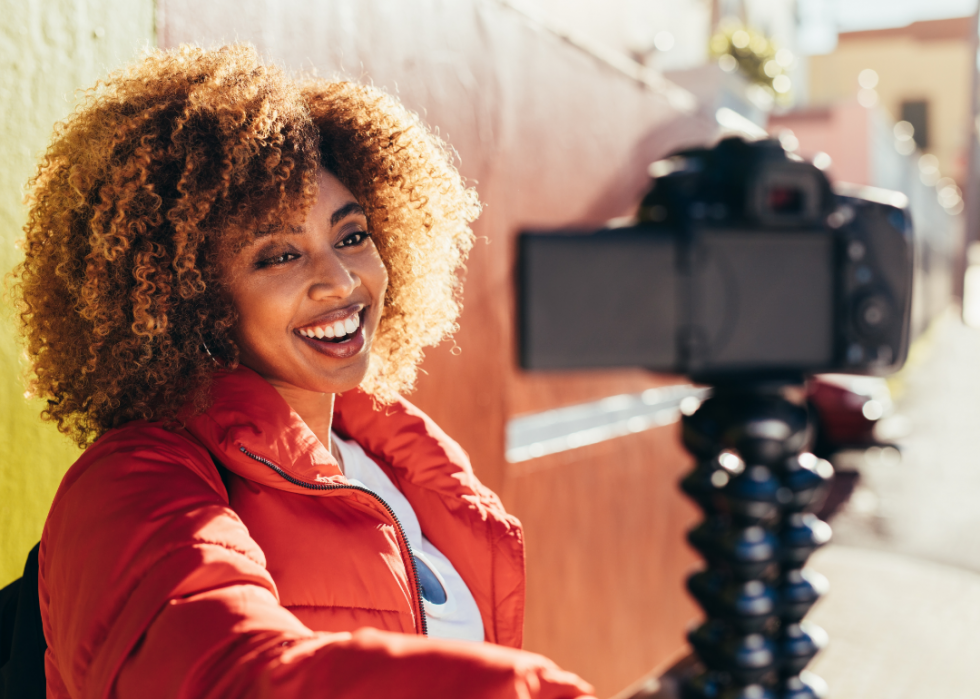 2 / 20
Blogging
Have a gift for storytelling? Or maybe devising recipes, writing about travel, or have another talent to share with the world? There's no experience required to begin blogging, though a background in English or writing can help. Starting a web page and using ads to monetize it, or applying for a remote job with a currently established blog, could lead to full-time jobs as an author or journalist.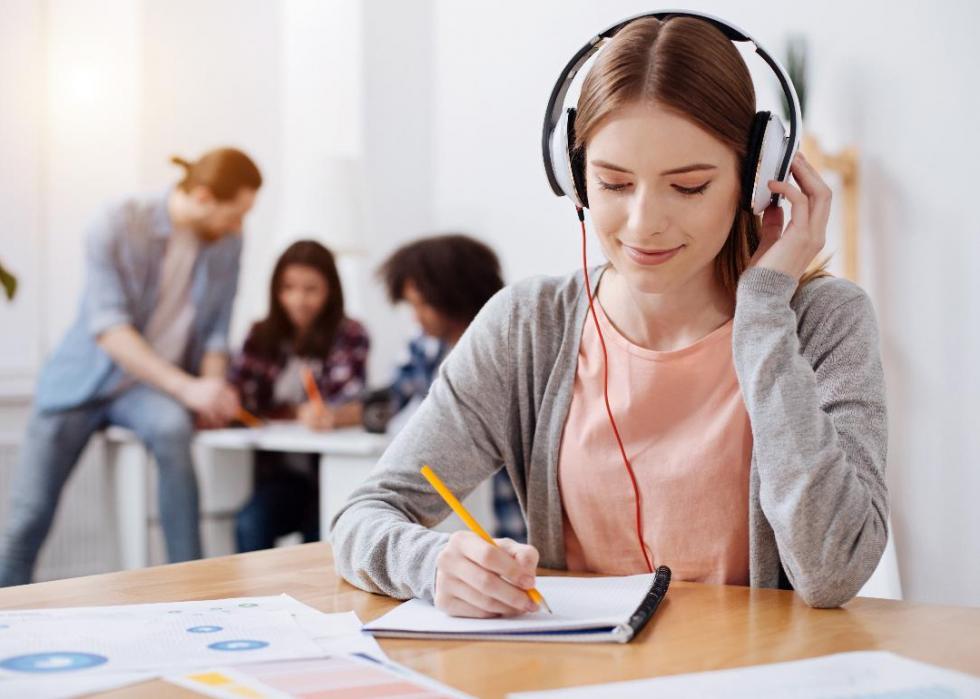 3 / 20
YAKOBCHUK VIACHESLAV // Shutterstock
Transcription
All sorts of people need transcription services: lawyers, journalists, corporate executives, and others. For those with a good ear and a solid grasp of grammar and spelling, transcription can be a great gig. These types of jobs typically pay by the minute for each audio file.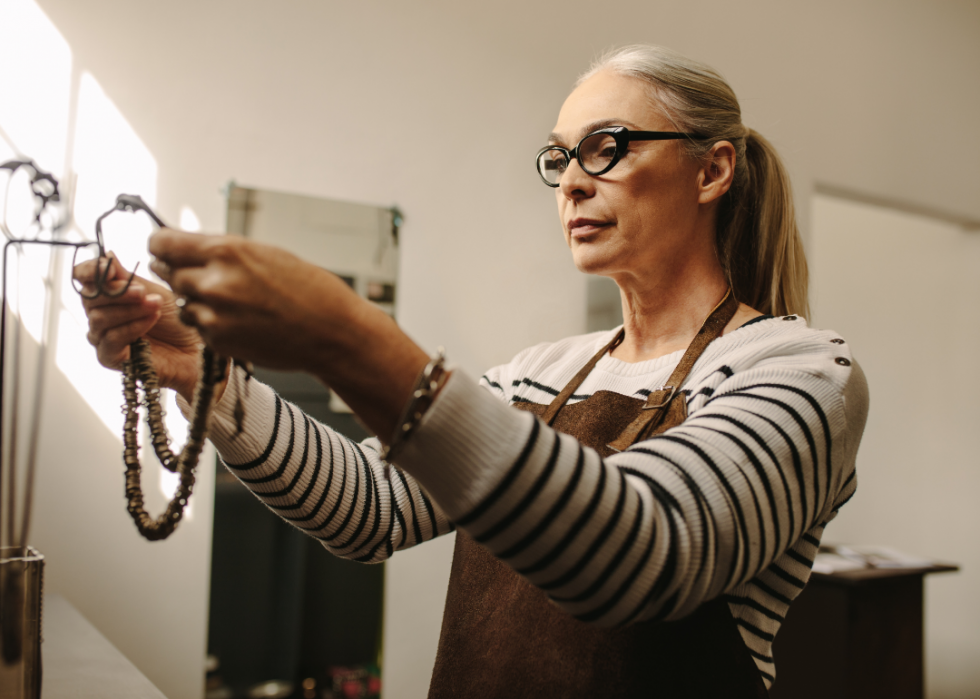 4 / 20
Selling arts and crafts
Knitters, jewelry makers, and many other types of artists have plenty of online marketplaces on which to sell their wares. Etsy is one of the biggest marketplaces for crafts, but websites like eBay, Facebook Marketplace, and Society6 can also help artists move their goods. Plus, artists can try their hand at selling goods at maker fairs in their area. It's a great way to test the waters for a career in the arts.
5 / 20
Chat agent
More companies than ever are hiring remote workers as chat agents to sell products, answer customer questions, offer online tutorials, or give tech support via instant message systems. Typically, there's no degree required for these kinds of jobs. It just requires a helpful attitude and, for some industries such as tech companies, some level of expertise in their area of business.
6 / 20
Andrey_Popov // Shutterstock
Survey taker
It's true: You can be hired to offer your opinion. Market research groups bring on survey-takers to answer questions about what it's like to shop on certain online marketplaces, preferences about certain products they're offering, and more. But these jobs are typically part-time or one-offs and, while there are plenty of legitimate companies that pay survey takers, there are plenty of scammers, too.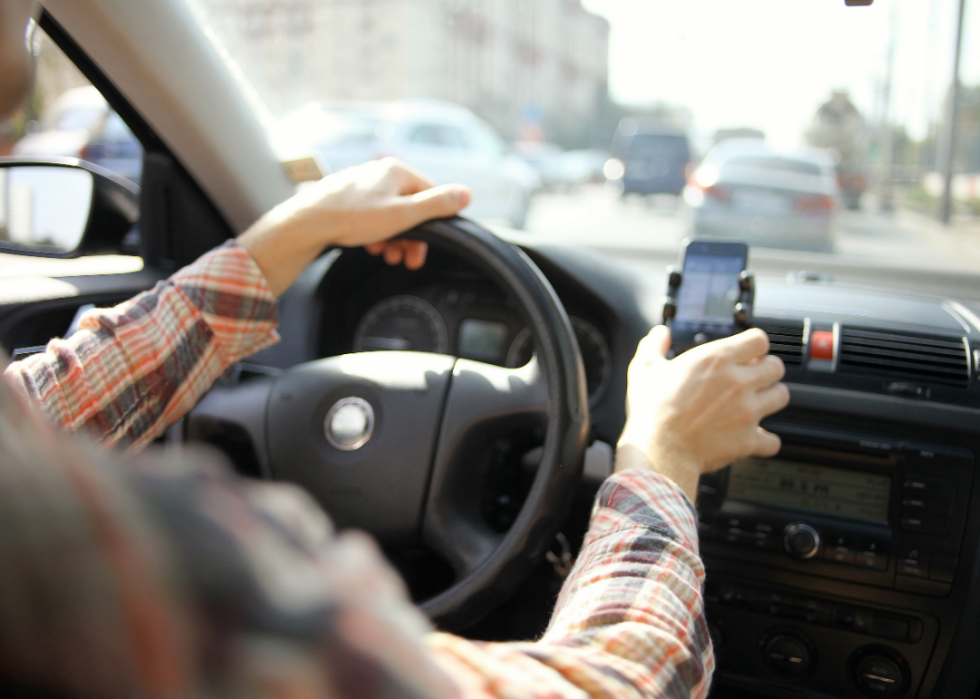 7 / 20
Ridesharing
It's not quite "from home," but full-time drivers for Uber and Lyft can make an average of $36,500 a year, and drivers can make more if they hit the road during surge pricing or get good tips. Before getting in the car, aspiring drivers should calculate in the cost of maintaining their own car, gas, insurance, and freelance taxes.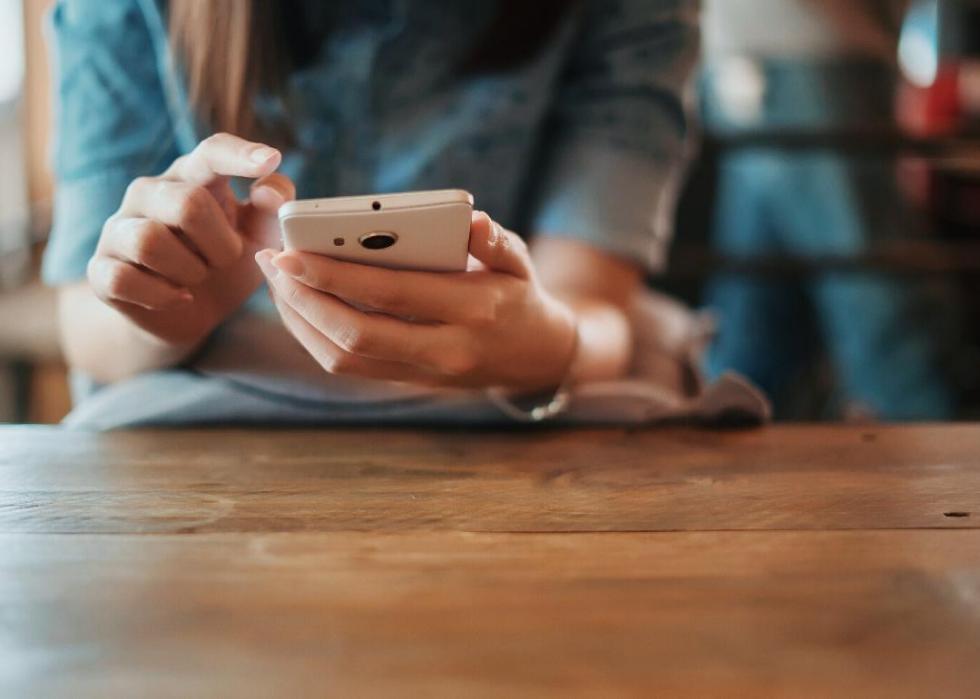 8 / 20
THE YOOTH // Shutterstock
Site and app testing
When companies develop websites, create new apps, or create new programs, they need to know whether they work. That's where site and app testers come in. Fiddle around with the new interface to see if everything functions as intended and rake in the cash, with opportunities as a tester for multiple sites and companies. It's also a great way to learn the ins and outs of web design as a potential future career path.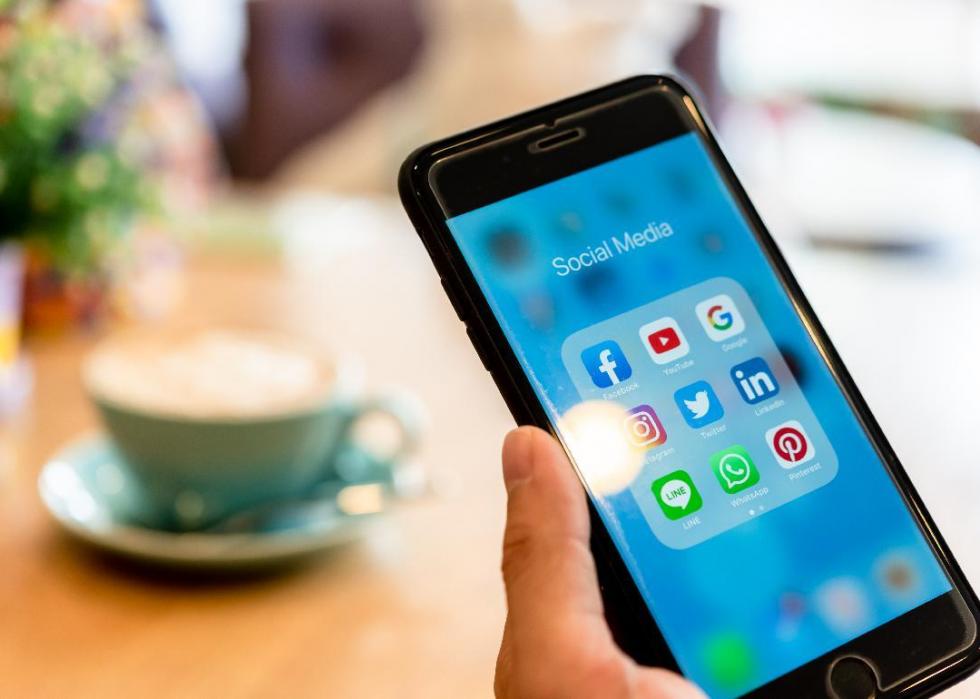 9 / 20
Vasin Lee // Shutterstock
Social media assistant
Those who tweet and post with passion might just find good money as a social media assistant. Duties may include researching competitors, devising clever posting strategies, developing a voice for a brand, and executing social media campaigns. Typically, experience with social media is required and along with a writing test or company perusal of personal pages.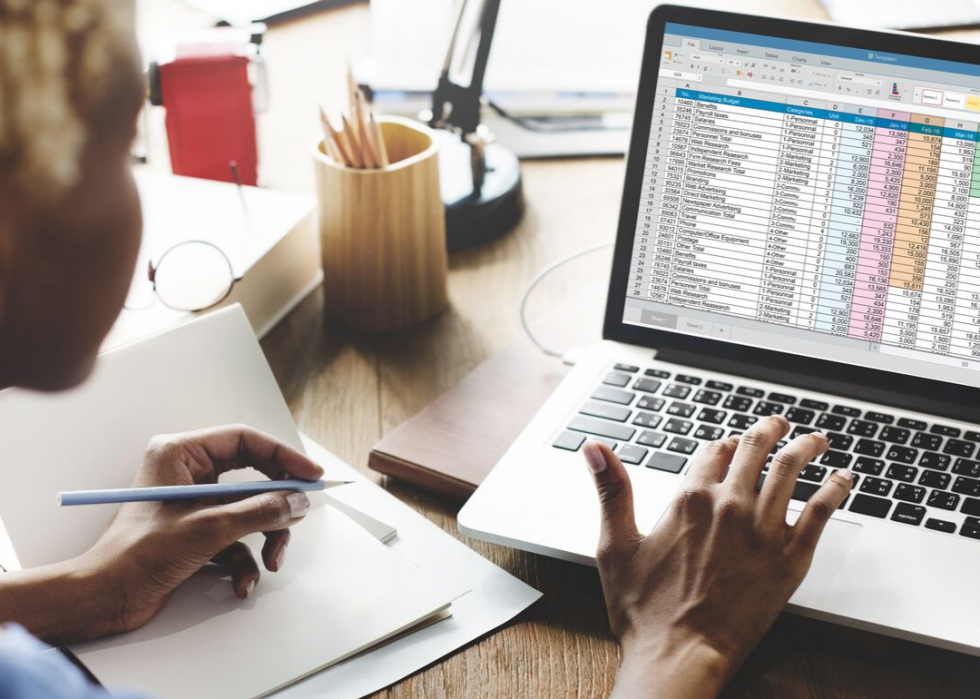 10 / 20
Rawpixel.com // Shutterstock
Bookkeeping
While some folks equate bookkeeping with accounting, which requires more experience and some professional expertise, bookkeeping can also mean tracking payroll as well as monitoring company transactions in journals or spreadsheets and putting those amounts in a ledger for an accountant to look over later. The latter is best for someone looking for an entry-level job from home. Bookkeepers typically make $30 to $40 per hour, though experienced ones can make more, and it could be a pathway into accounting work.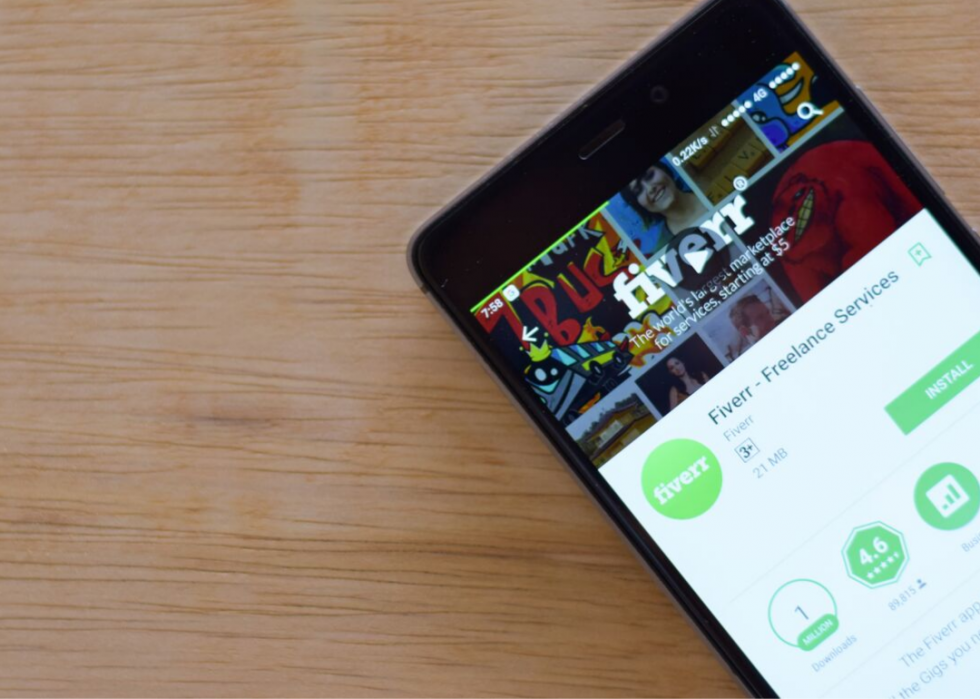 11 / 20
bangoland // Shutterstock
Odd gigs via TaskRabbit or Fiverr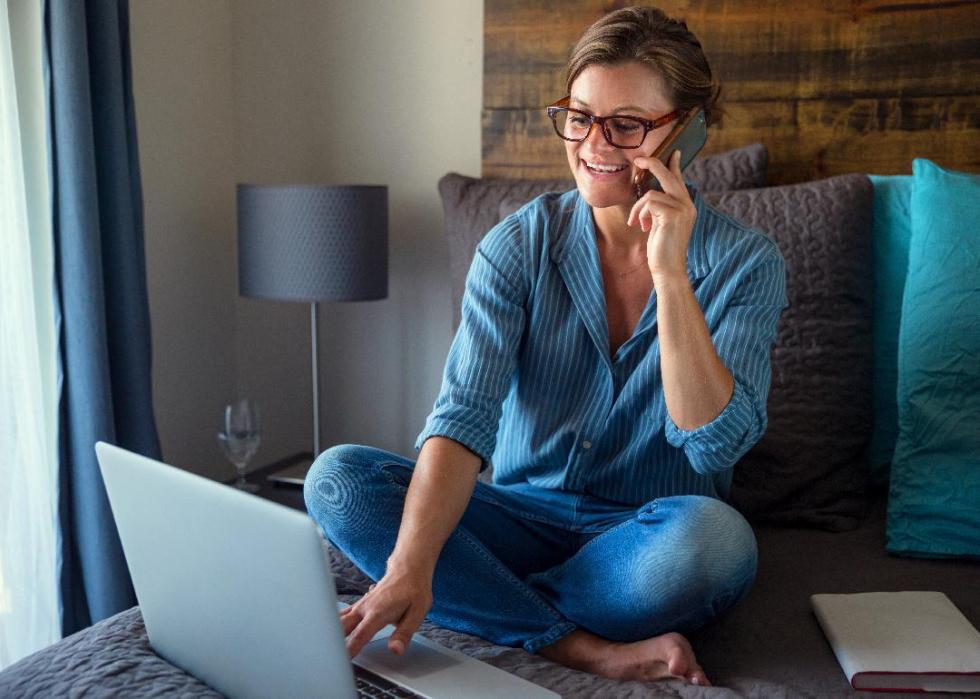 12 / 20
Phone research
Phone researchers work for market research companies. The job? Call up customers or potential customers—anyone within the company's target audience—to gauge their needs and potential interest in a product. No previous experience is typically required, though it helps to be a good conversationalist.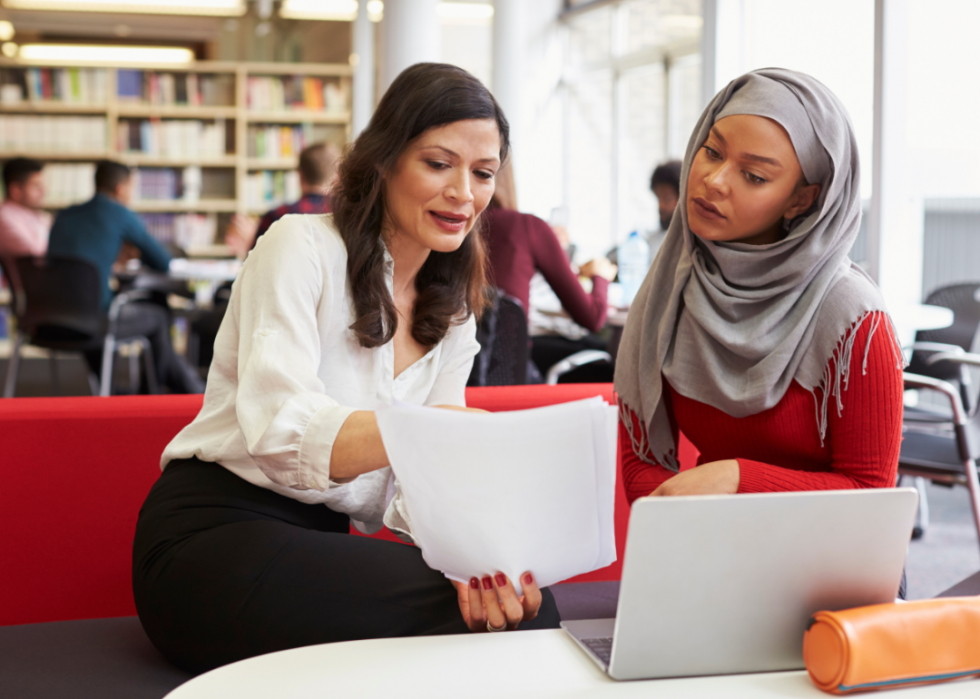 13 / 20
Tutoring
Typically, tutors help students who are struggling to learn a particular subject with time outside of the classroom. Tutors may walk students through homework assignments, help them grasp a particular topic, or prep them for a test. There are inexpensive tutoring certification programs, which may boost appeal to students and families, as well as helping tutors themselves improve.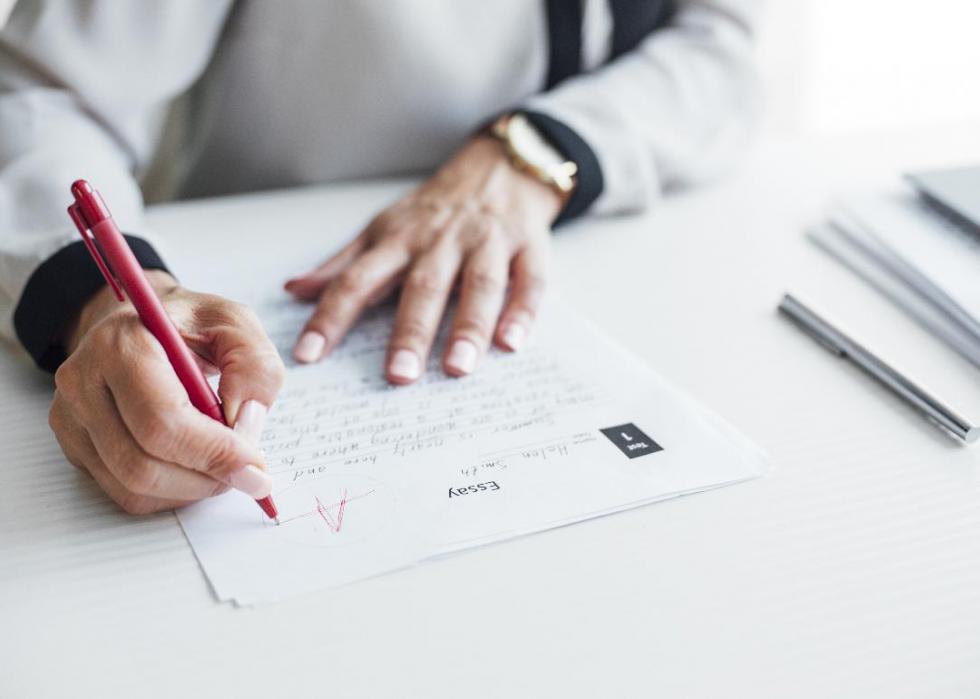 14 / 20
LStockStudio // Shutterstock
Test scoring
There are a lot of types of test scorers. Some help teachers score short-answer exams. Others help test-prep programs score practice SAT, AP, GRE, or other standardized tests. Depending on what type of tests is getting examined, graders may need a four-year degree or to have achieved a certain score on said test.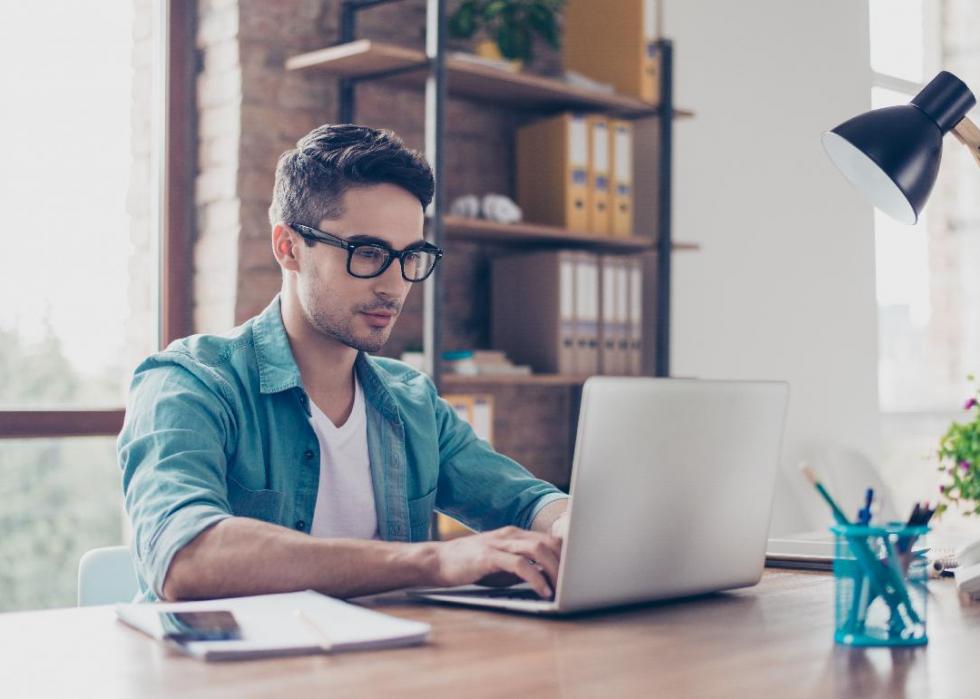 15 / 20
Roman Samborskyi // Shutterstock
Online moderator
The internet can be a dark place, but online moderators are here to help. Online moderators monitor social media pages, forums, chat rooms, or websites to make sure that offensive material gets removed and that disputes are settled. Required experience varies, but it's ideal to have good communication and basic tech skills.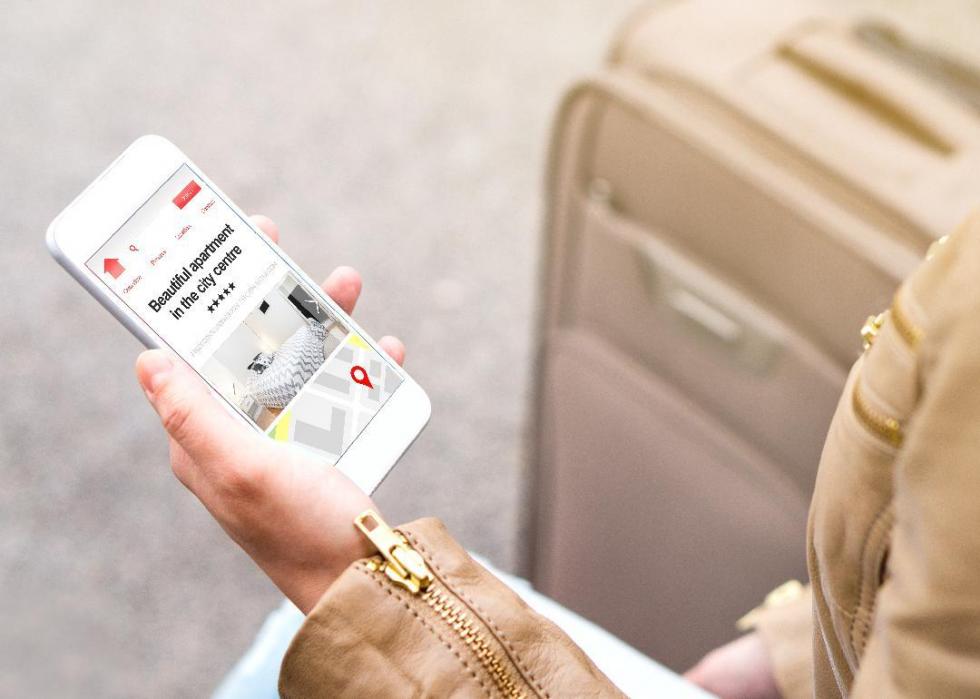 16 / 20
Tero Vesalainen // Shutterstock
Renting out spare space
It takes no prior experience to rent out a spare room. Renting out space via Airbnb or other lodging sites isn't always easy—hosts have to account for cleaning up before and after guests, answering questions about their neighborhood, and making sure guests' stays are comfortable. However, depending on where, it can be pretty lucrative, as long as it's legal.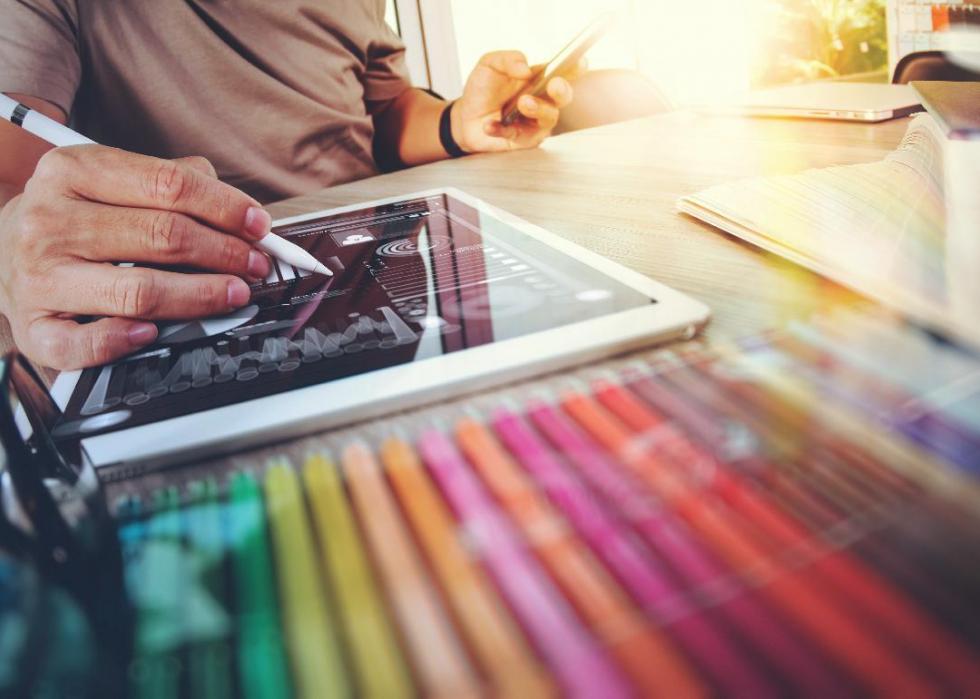 17 / 20
everything possible // Shutterstock
Web design
While some web designers know a lot of code and can do custom work for their clients, others use website-building companies like Squarespace or Wordpress to get the job done. Most clients are looking for folks who have some prior experience, even if that's just making spiffy sites for themselves.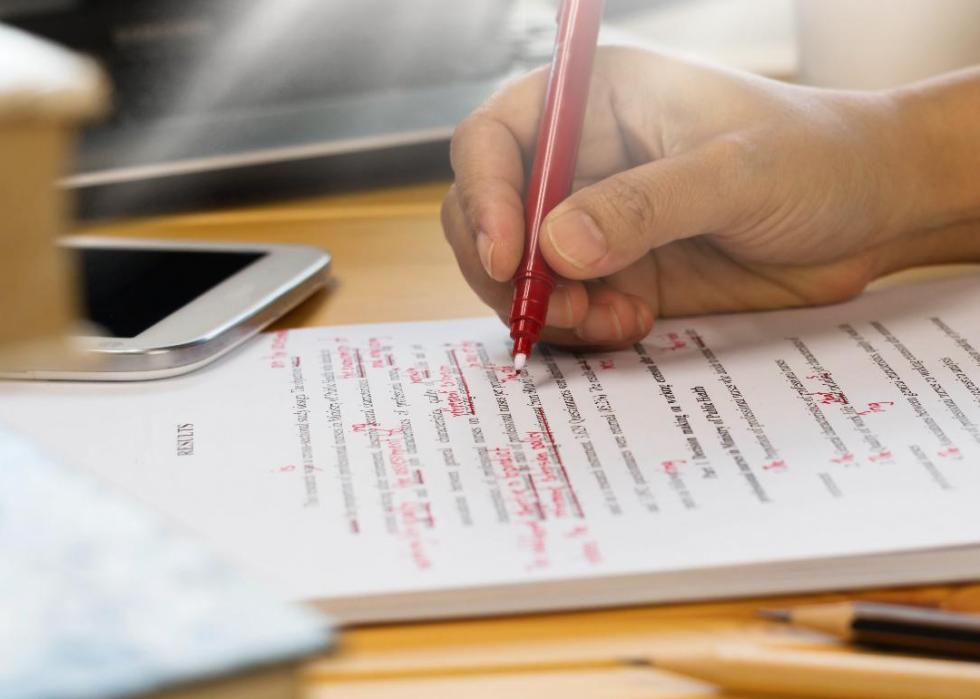 18 / 20
Lamai Prasitsuwan // Shutterstock
Copy editing
Passionate about Oxford commas and all other manners of grammar? Consider copy editing. A copy editor reviews writing for errors. Ideally, copy editors have some kind of training in English, writing, publishing, journalism, or editing. Check out style manuals and copy editing handbooks to learn all about copy editing lingo, editing symbols, and what to look for when copy editing, then look for remote work with online publications or advertise services on a site like Fiverr. Copyediting is a long-term skill, and can become a viable career option.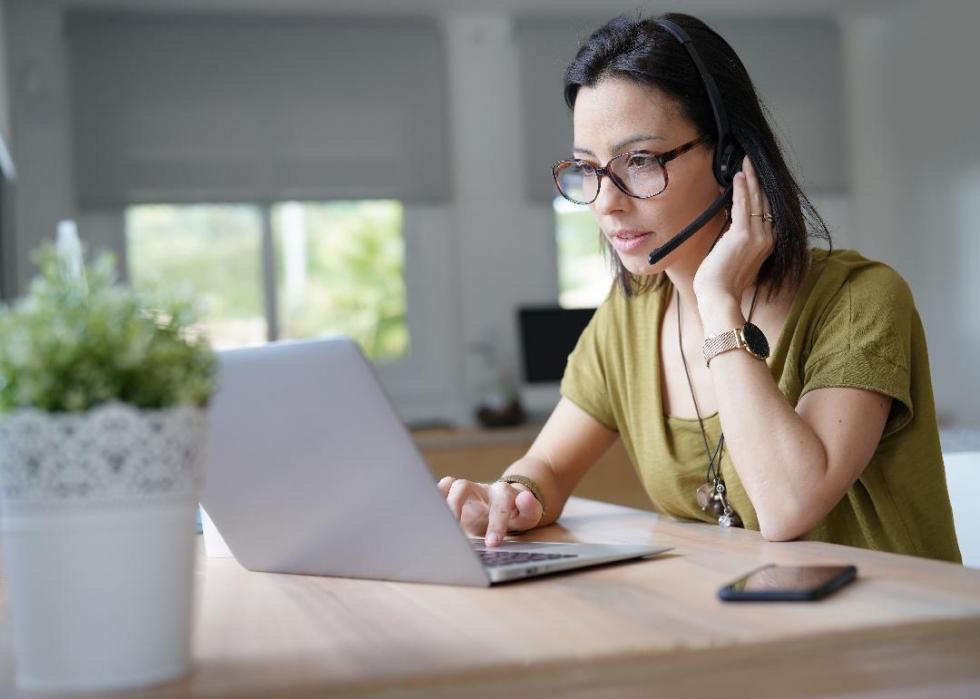 19 / 20
Customer service
"The customer always comes first," and that's why customer service is so key. Those working remotely in customer service may get in touch with customers by phone, text, social media, or email to help resolve problems. Companies will vary with what prior experience or education they require but, overall, it helps to be empathetic, to have excellent communication skills, and to be familiar with the company's services.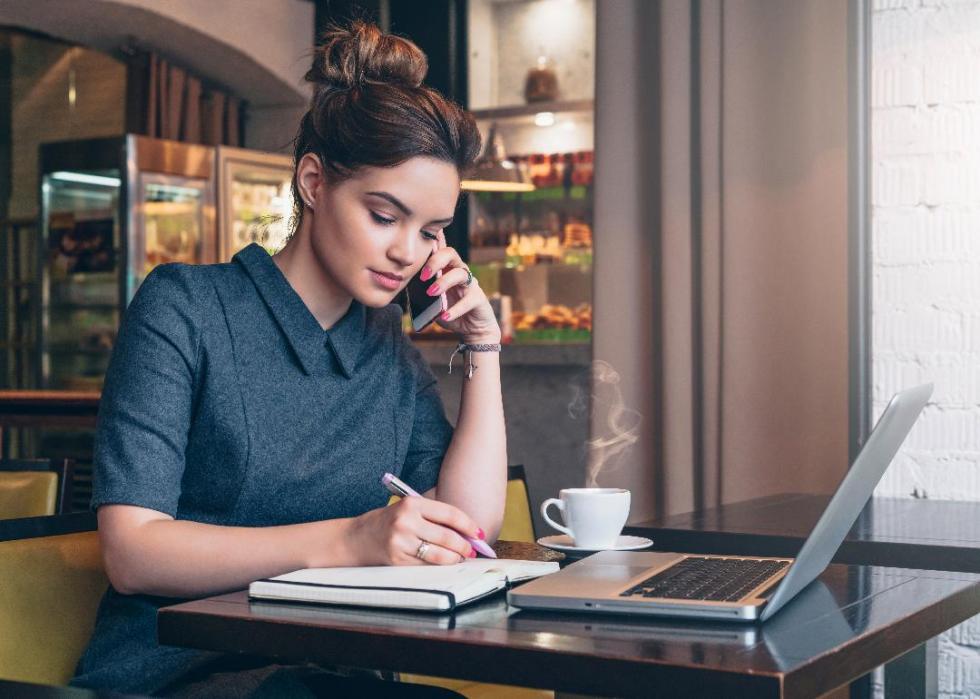 20 / 20
Foxy burrow // Shutterstock
Telephone mystery shopper
A telephone mystery shopper dials up customer service centers, recording the conversations or taking notes so that the parent company has an idea of how their employees are doing. That may mean evaluating the friendliness of a representative, looking for missed sales opportunities, listening for inconsistencies in service, and more. Typically, mystery shopping groups hire individuals and contract them out for these part-time jobs.
You may also like: Most common jobs in America