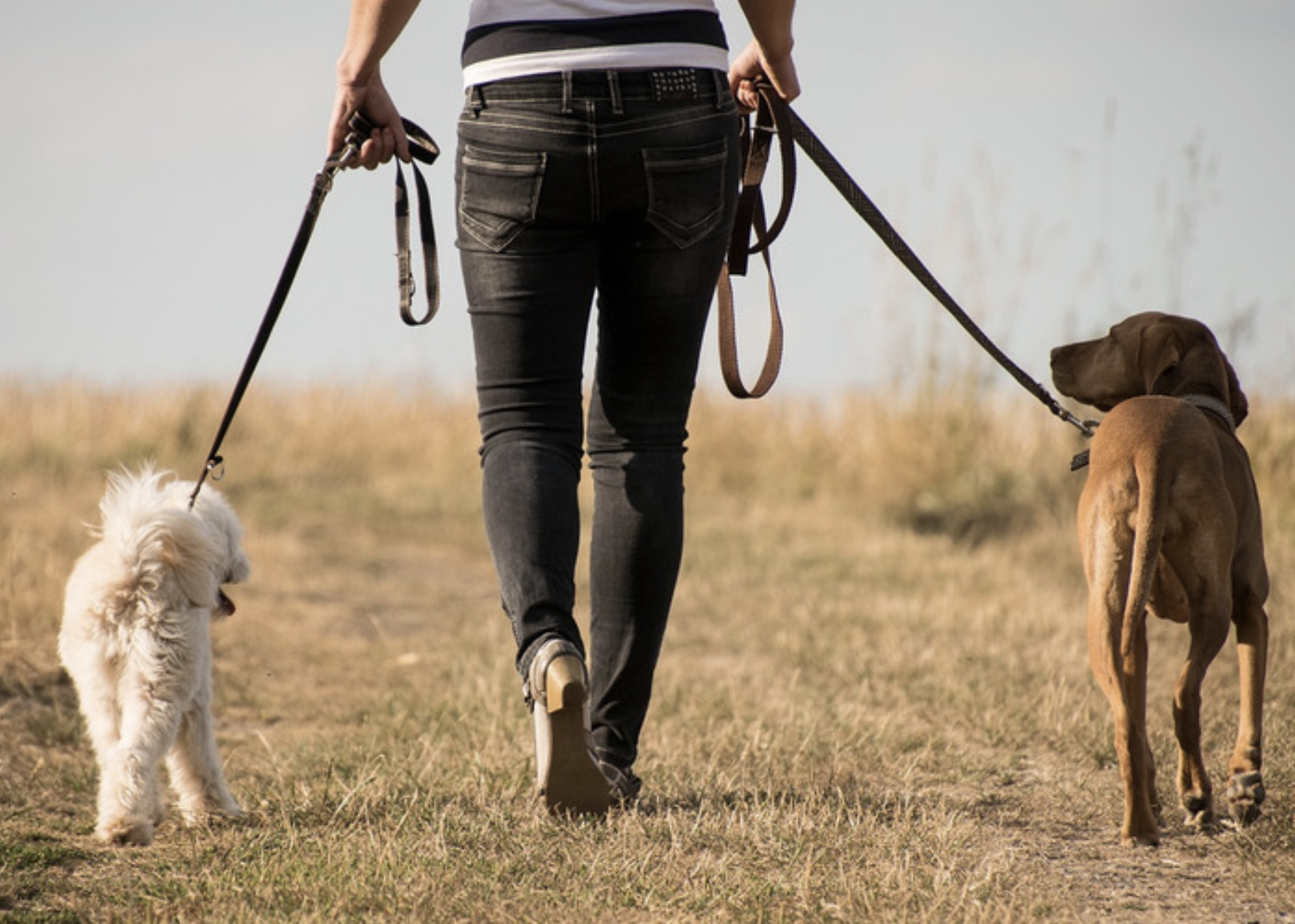 30 jobs that are not 9-5
Henry Ford changed the world with the invention of the Model T, the automobile that made cars available to the common person. He also changed the world of work by developing the modern assembly line, which he used to build those cars quickly and cheaply. The Model T is now a museum relic and today's assembly lines are so advanced, Ford wouldn't recognize them. His third major innovation, however, had much more staying power.
In 1914, Ford broke away from the 48-hour workweek, which was common then, because he believed too many hours sapped worker productivity. He shaved off eight hours and introduced the now standard 40-hour workweek, which he split into eight-hour shifts spread across the five weekdays between the hours of 9 a.m. and 5 p.m. It was a game-changing innovation that made a job at Ford one of the most prized gigs in the working world.
One hundred and five years later, however, the 9-to-5 model is an antiquated relic from a bygone era, yet most of America is still shackled to classic rat-race hours. The once revolutionary 9-to-5 format makes no attempt to consider the needs and schedules of the millions of employees who are still bound to it. It makes a healthy work-life balance difficult to achieve and compels the masses to spend their lives working in anticipation of the weekend. It also makes commuting a predictably soul-crushing grind—like the classic, grumpy old man story having had to walk to school uphill both ways, 9-to-5 commuters endure rush-hour traffic both to and from their jobs.
Changing attitudes and priorities are now sending the 9-to-5 grind the way of the Model T, and legions of modern employees are pursuing work that offers flexible scheduling and the option to telecommute even at the expense of lower salaries. Many others are going for freelance work that doesn't require a commitment to an employer at all. For those who have never known anything but clocking in at 9 a.m. and clocking out at 5 p.m., the hardest part of breaking the mold is knowing where to start.
Here's a list of attainable jobs known for offering flexibility and independence in scheduling. The list includes salary data from career site PayScale, but pay is listed here by median hourly rate because many of the jobs are not usually salaried positions.
You may also like: Jobs with the highest divorce rates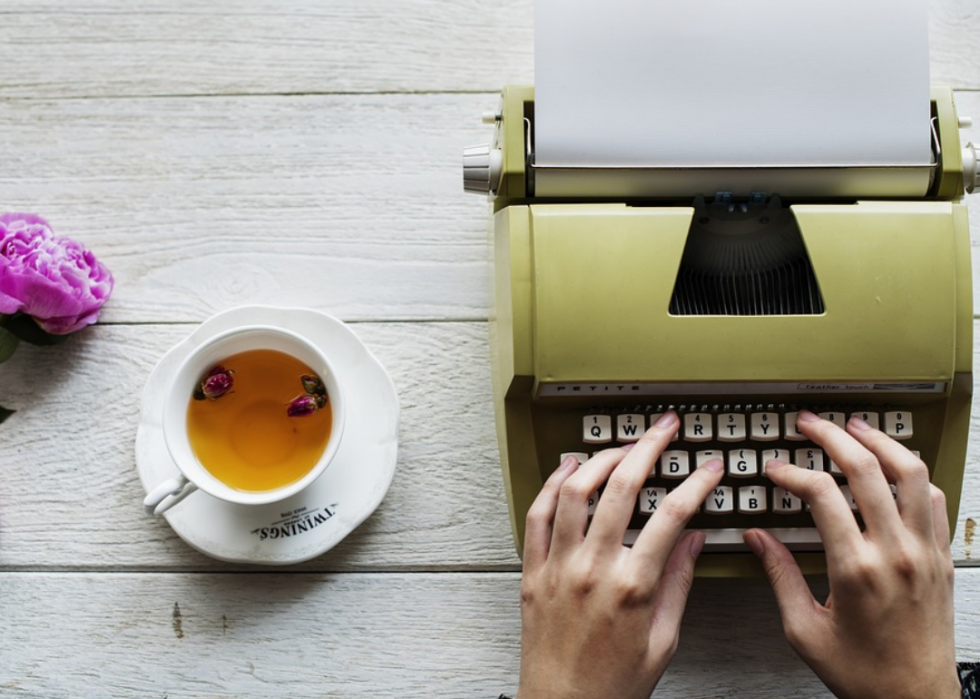 1 / 30
Freelance writer
Median hourly rate: $23.44
Freelance writers can work alone or in teams, on-site, or from home. It's a hustle job, as much of what freelancers do is drum up work. Once they establish a client list that consistently delivers good assignments, however, freelancers can pick and choose their projects and, provided they meet their deadlines, work according to their own schedules.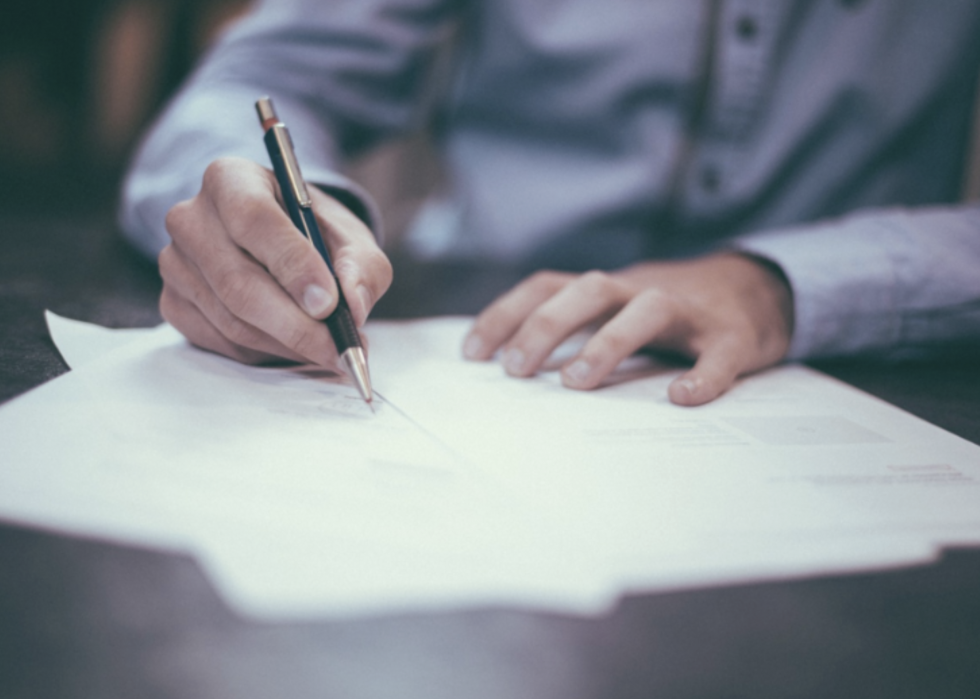 2 / 30
Freelance technical writer
Median hourly rate: $30.52
Freelance technical writers are unshackled from a 9–5 schedule for the same reasons as generalist freelance writers. They tend to earn more, however, because they're specialists, so good ones are therefore harder to come by. This type of work involves writing technical documents like manuals, reports, and content for technical or scientific publications.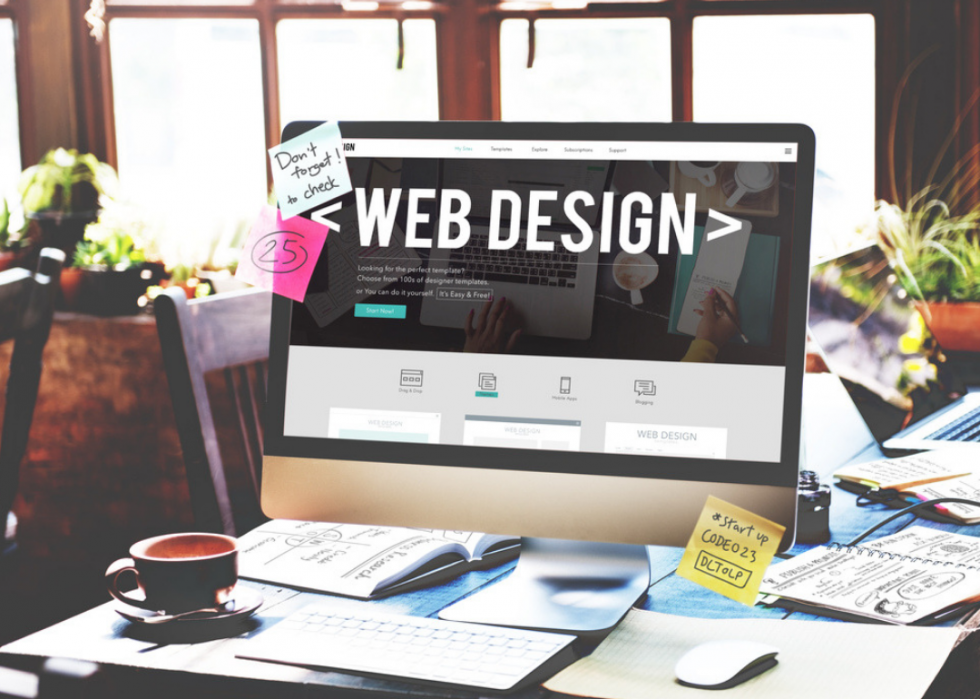 3 / 30
rawpixel.com // Shutterstock
Freelance web designer
Median hourly rate: $19.75
People who have a knack for building, designing, and coding great websites—or a desire to learn—can earn a decent living or some cash on the side by creating websites on a contract basis. Some freelance web designers work with companies, but many others farm out their talent to individuals, artists, musicians, bloggers, or even other freelancers.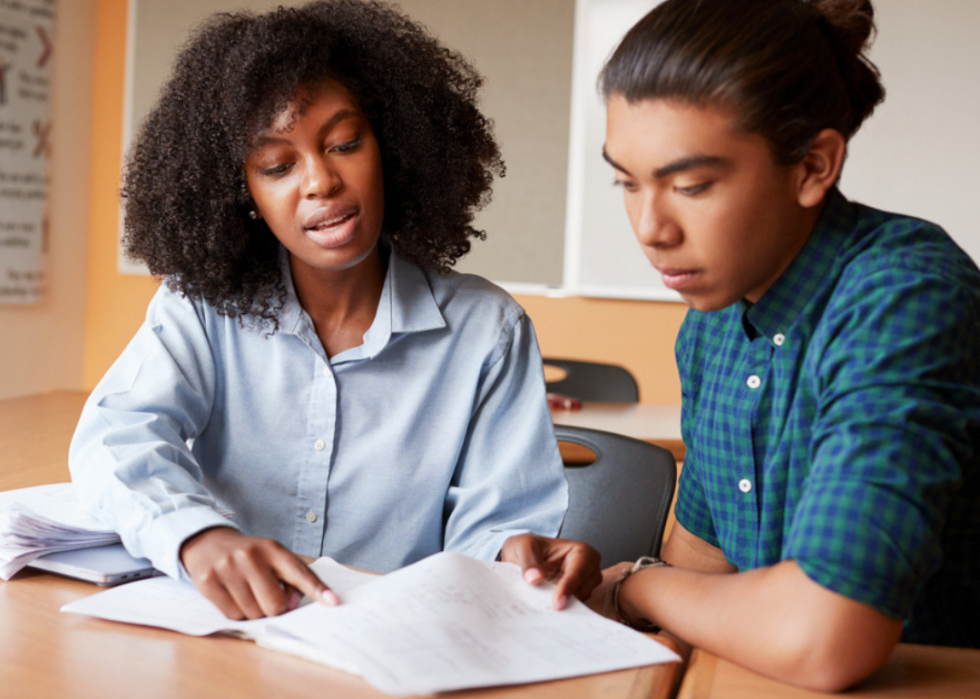 4 / 30
Monkey Business Images // Shutterstock
Tutor
Median hourly rate: $17.50
Tutors work with pupils of all ages and disciplines and can earn money by helping them enhance their academic or work skills, both in person and online. Tutors may help students one-on-one or in groups, and they have significant control over their hours. That's because they often set their own schedules or choose to work with specific schools or students, depending on when their services are needed.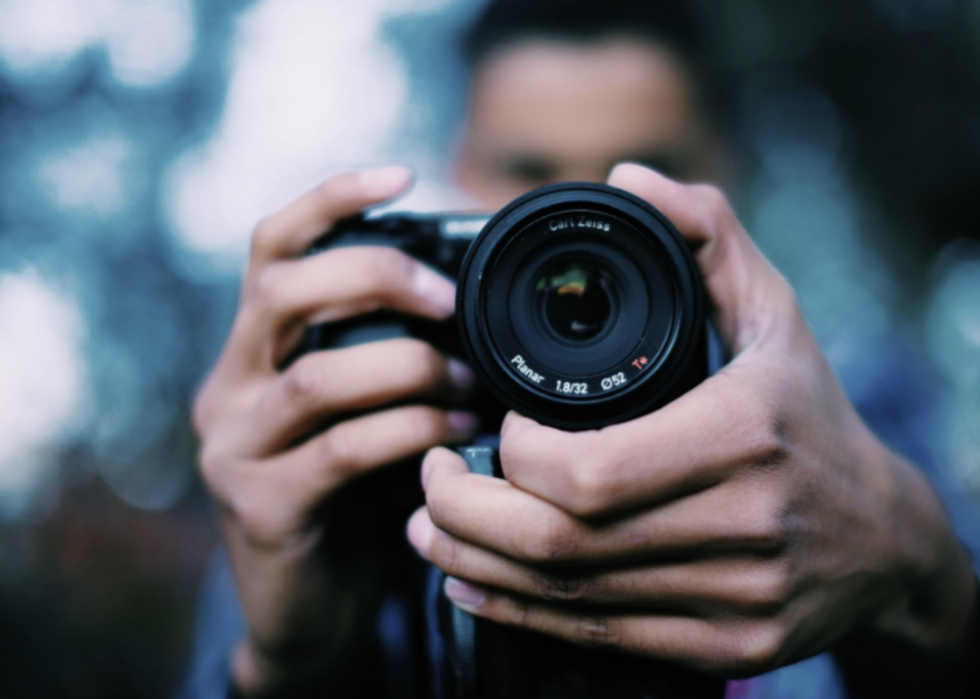 5 / 30
Freelance photographer
Median hourly rate: $25.18
Shutterbugs can turn their passion and talent into cash by working as freelance photographers. They might photograph plates of food for a new restaurant's marketing materials, or take pictures at a wedding, or anything in between. No matter the specialty, freelance photographers enjoy wide latitude over when and how often they work.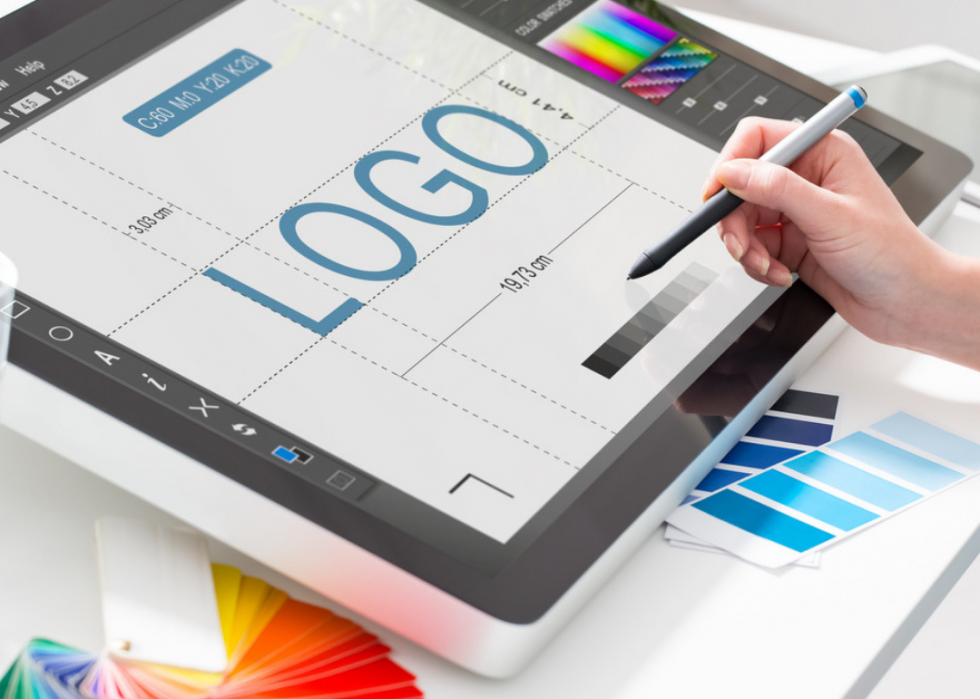 6 / 30
REDPIXEL.PL // Shutterstock
Freelance graphic designer
Median hourly rate: $16.93
Some businesses keep full-time graphic artists on staff, but in many cases, it makes more sense to farm out work on a project-by-project basis to freelance graphic designers. Like all freelancers, they generally spend a lot of their time finding new clients and establishing and maintaining professional relationships, and they, too, often have the option of working remotely. Whether they're designing promotional materials, corporate logos, or graphic art for newspapers or magazines, freelance designers often work on deadline and can therefore work at their leisure, provided they submit their work on time.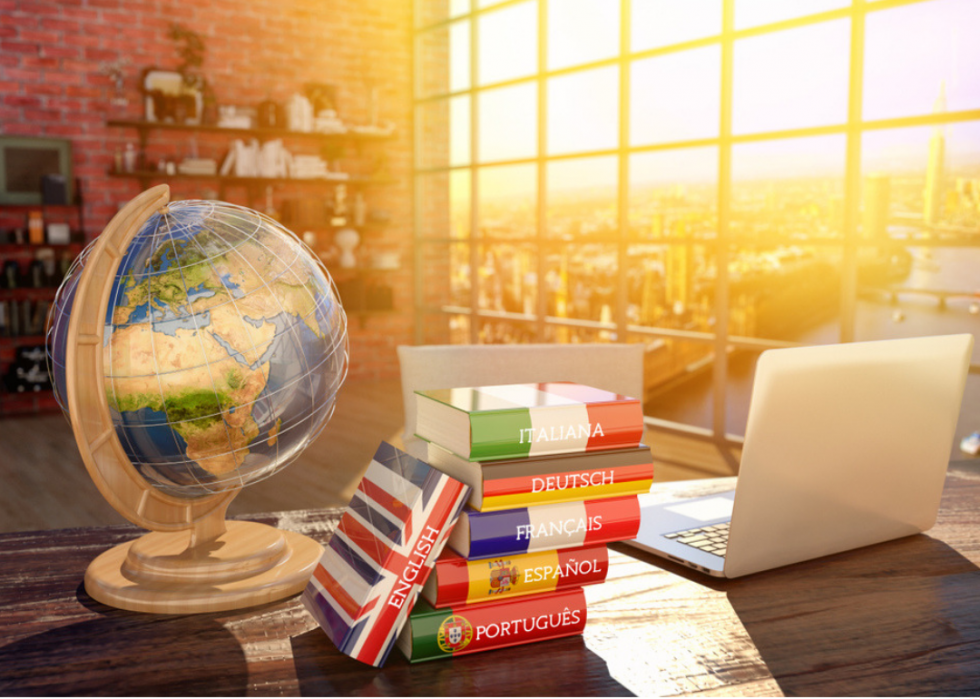 7 / 30
Translator
Median hourly rate: $19.93
People who have a mastery of more than one language can put their linguistic skills to use as translators. The global economy has put a premium on language, and while businesses, the military, and other global organizations supplement their needs with translation software, human translators are still necessary. Telecommuting is often an option, and although hours vary, the nature of the work ensures that most translators enjoy flexible, nontraditional schedules.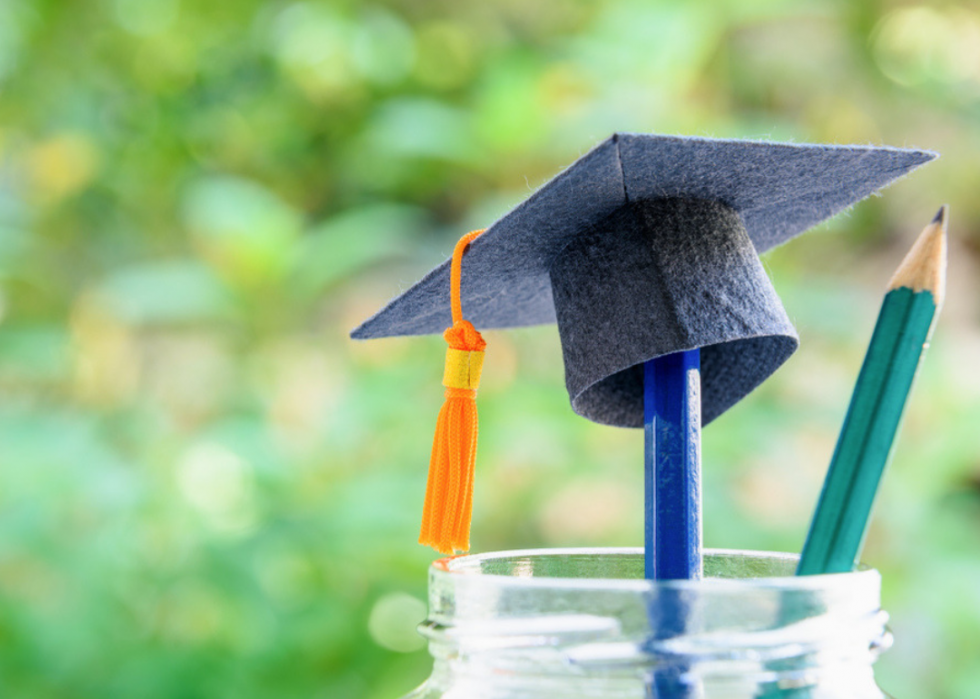 8 / 30
William Potter // Shutterstock
Curriculum developer
Median hourly rate: $28.02
Curriculum developers create training and instruction materials for a variety of organizations, including businesses, governmental agencies, religious institutions, hospitals, and nonprofits. They often can work remotely, at least some of the time, and they generally exercise significant control over their hours, provided they deliver their assigned projects on time.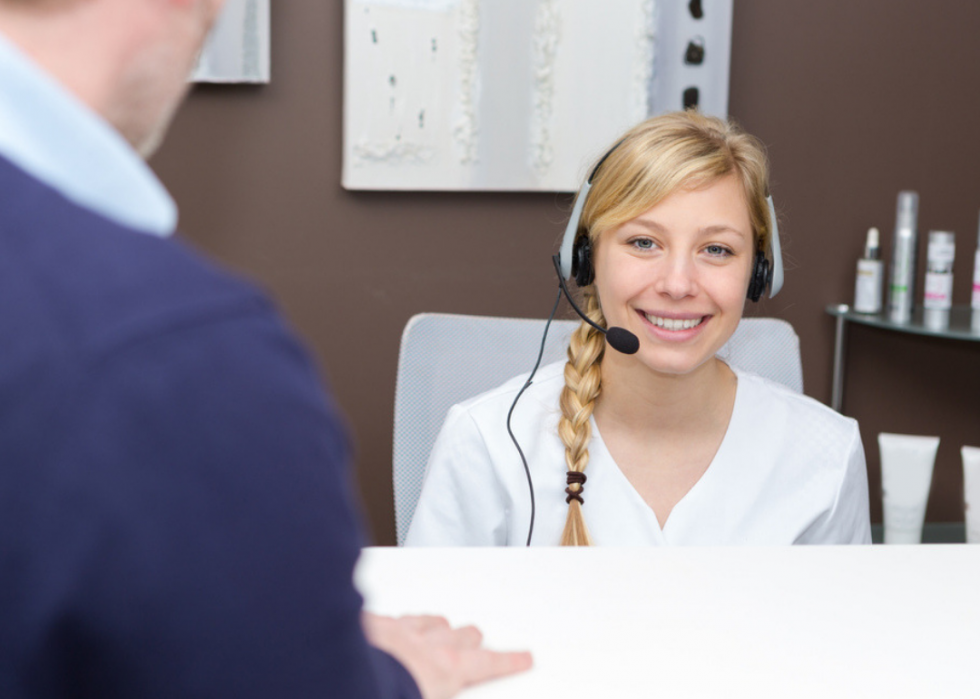 9 / 30
Medical transcriptionist
Median hourly rate: $15.48
Health care professionals hire medical transcriptionists to transcribe codes from doctors' notes to computerized databases, or sometimes to transcribe audio recordings into document form. The work can be done on a part- or full-time basis, and often comes with the ability to work from home at least some of the time.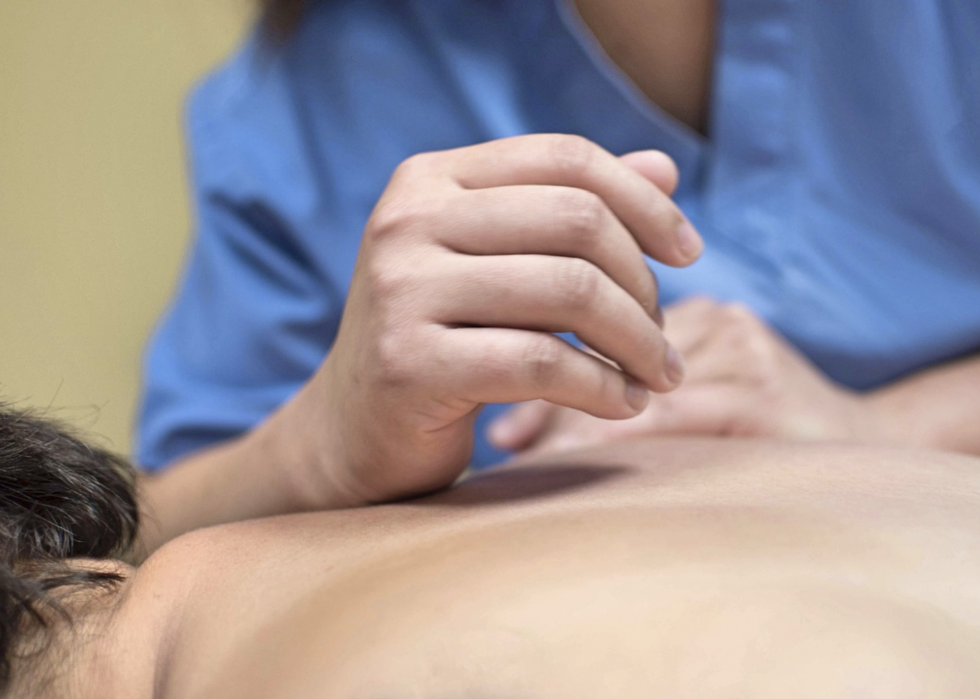 10 / 30
Massage therapist
Median hourly rate: $19.79
Massage therapists can work for high-end hotels, spas, resorts, health clubs, sports organizations, or for themselves. While many in the occupation work on site, independent massage therapists sometimes convert a portion of their homes into studios. In those cases, they have the luxury of setting their own schedules, while massage therapists who work for an employer often do so outside of regular hours, including during the evenings and on weekends.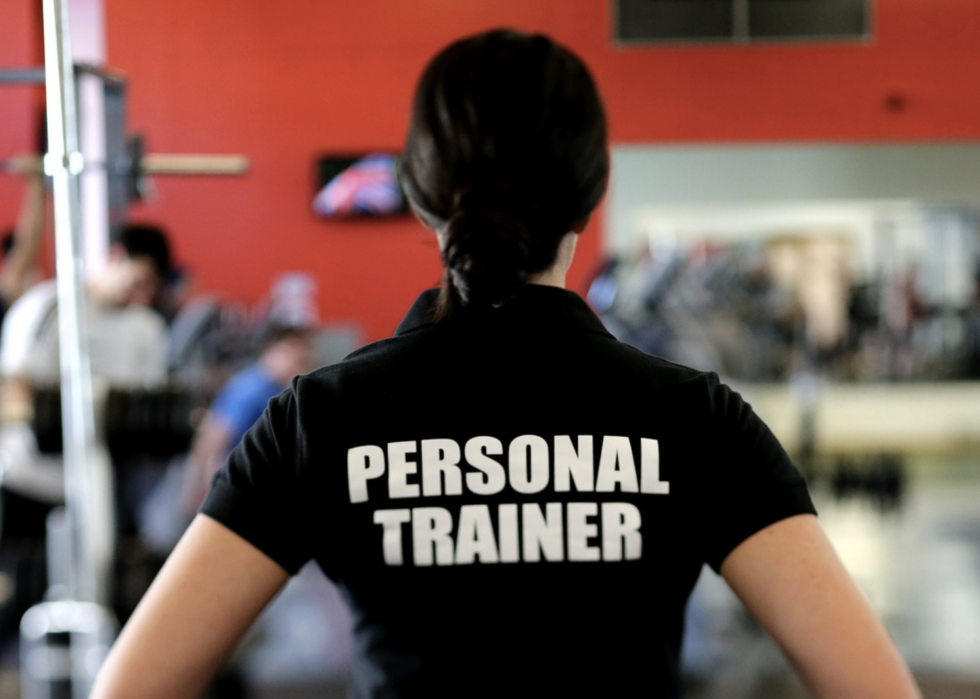 11 / 30
Personal trainer
Median hourly rate: $18.68
Like massage therapists, personal trainers can work in a variety of settings or for themselves, and also like massage therapists, they can expect to work outside the standard 9–5 business hours. Many personal trainers work toward the goal of becoming physical therapists, who earn a higher median salary.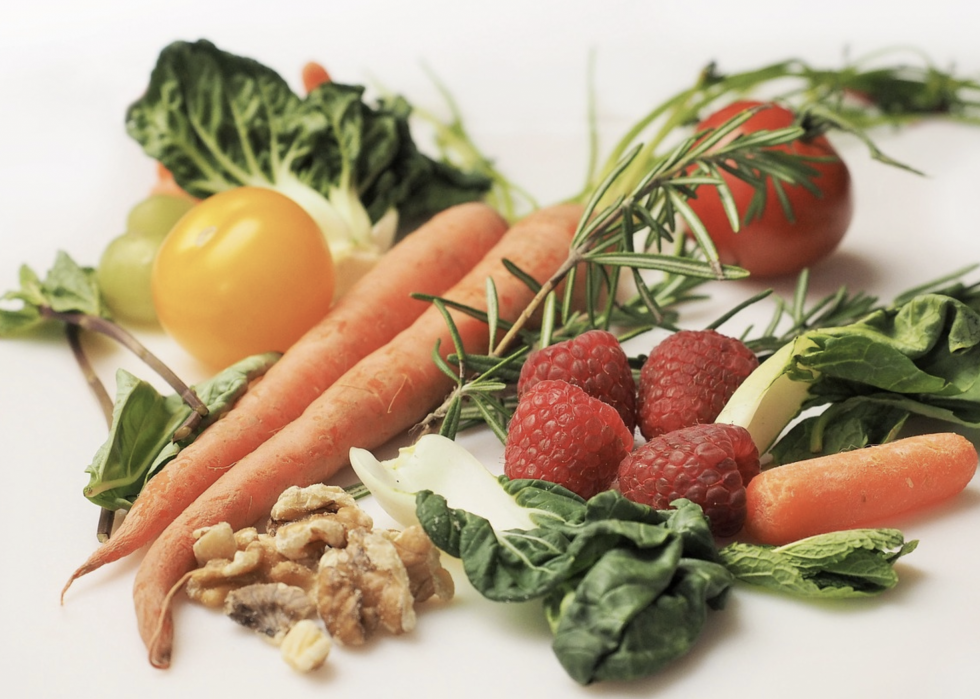 12 / 30
Dietician
Median hourly rate: $26.88
Dieticians who work for themselves have wide latitude over their schedules, but even many who don't still enjoy a significant degree of independence and control over their hours. Clinical dieticians work with patients in medical settings, management dieticians work in settings like cafeterias, and community dieticians work to improve the nutritional intake of large groups of people.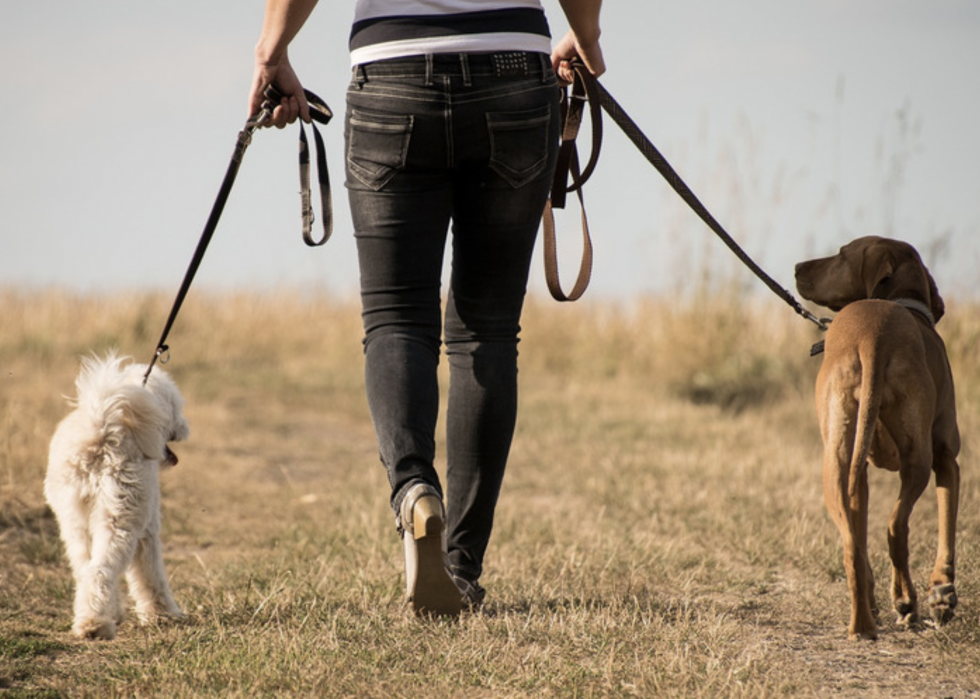 13 / 30
Dog walker
Median hourly rate: $14.01
Animal lovers who have a talent for working well with canines can earn extra money while staying active outdoors. Dog walkers most certainly should not expect to work regular hours. While they have wide latitude in determining when they make themselves available to their clients, they should also expect to receive unexpected calls for help during emergencies.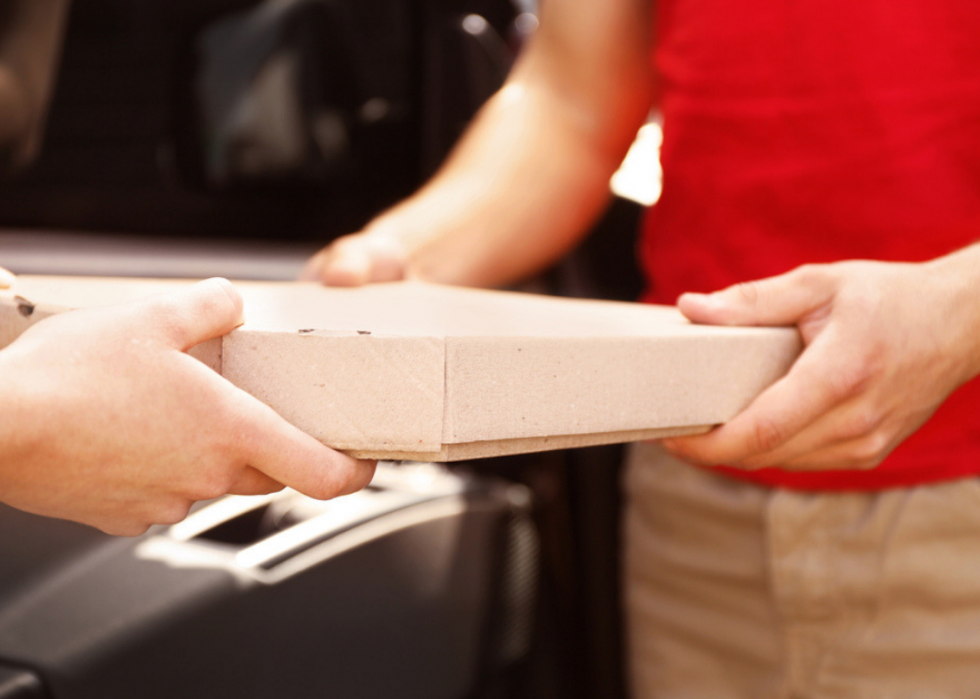 14 / 30
Africa Studio // Shutterstock
Delivery driver
Median hourly rate: $13.93
There are more opportunities today to make extra money as a delivery driver than there ever have been before thanks to services like GrubHub and DoorDash. Such companies let delivery drivers choose when they want to work, as opposed to working for a single employer that hires an in-house driver.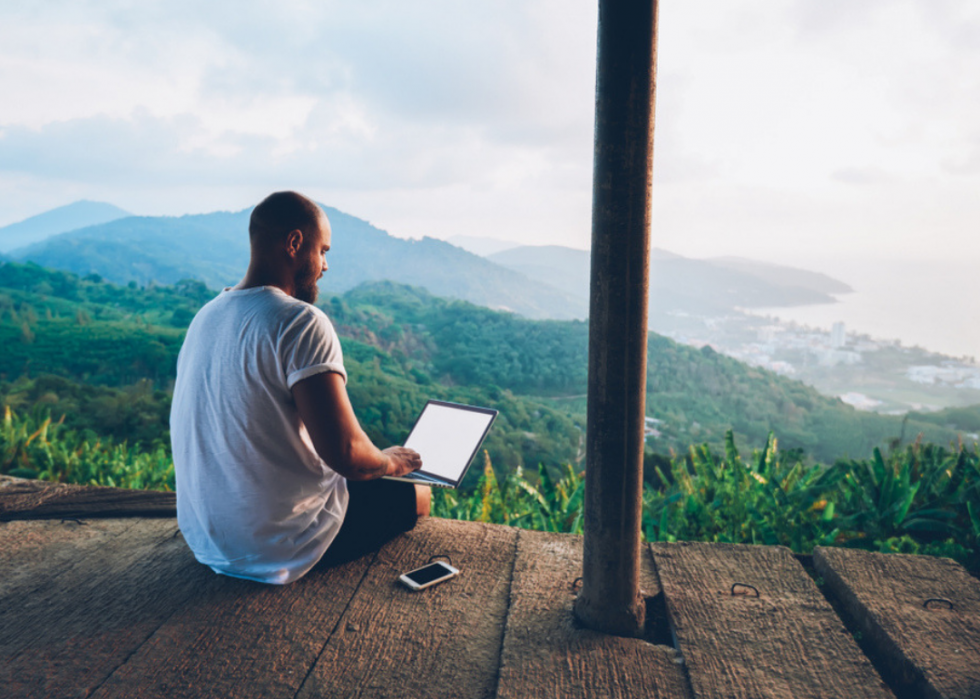 15 / 30
Blogger
Median hourly rate: $15
Search engines favor websites that contain authoritative, well-written content that informs and educates their visitors. Therefore, most companies maintain blogs and hire bloggers to populate them with high-quality content. A far cry from the basement-dwelling wannabe writer that the term tends to stereotype, bloggers can earn good money writing about things they know and love, either on a freelance basis or full time with a single company. In most cases, bloggers can work their magic from the comfort of their own homes.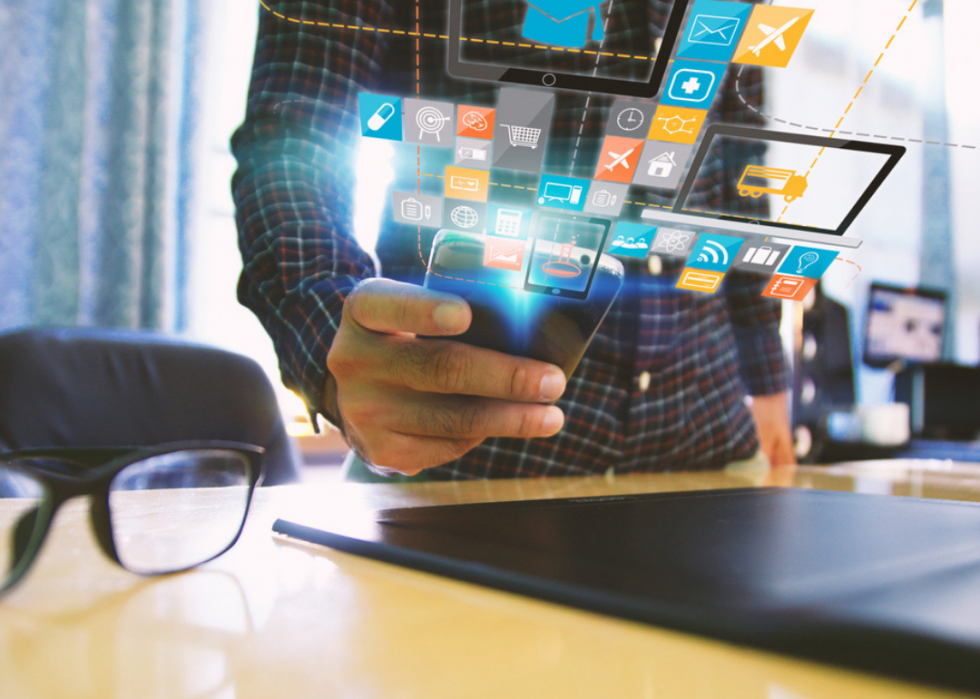 16 / 30
Social media manager
Median hourly rate: $15.52
Just as it does with good, well-written blogs, Google gives preference to sites that maintain a strong social media presence. Many companies have a Twitter, Instagram, or Facebook page, and businesses frequently hire social media managers to write and schedule posts, populate accounts, and interact with fans, followers, customers, and critics. Social media managers often have flexible schedules and frequently telecommute.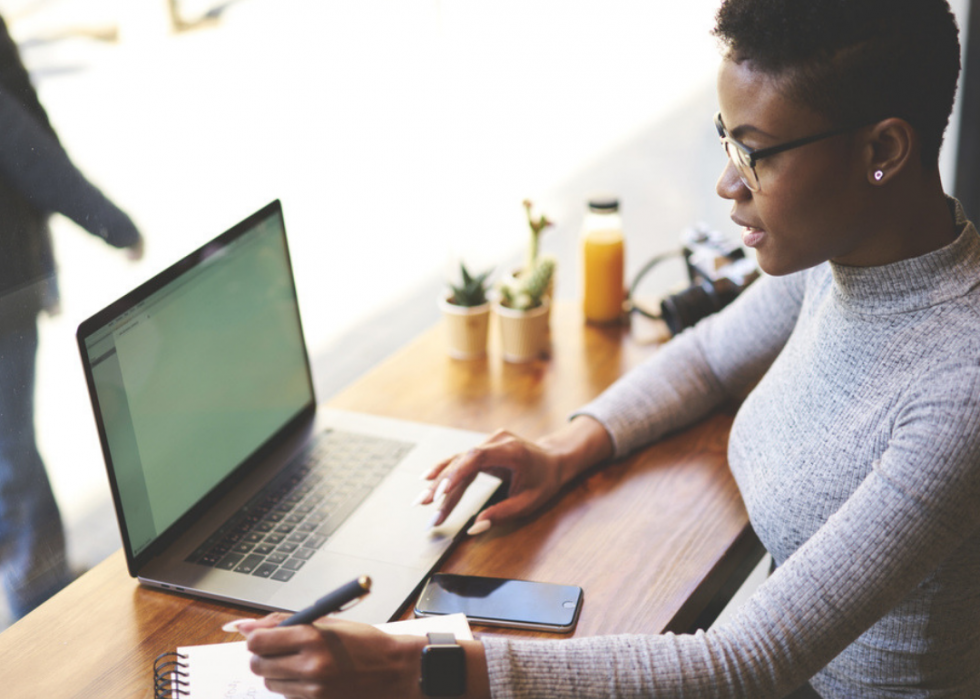 17 / 30
Freelance copywriter
Median hourly rate: $19.62
Copywriters are wordsmiths who sell their talents to the advertising and marketing industries specifically. As the name implies, they write ad copy, but they also edit, proof, and research copy, both headlines and body text, to make sure it reflects the brand's goals and voice. Many companies hire out this work on a contract basis, and freelancers often can work whenever they want as long as they meet their deadlines.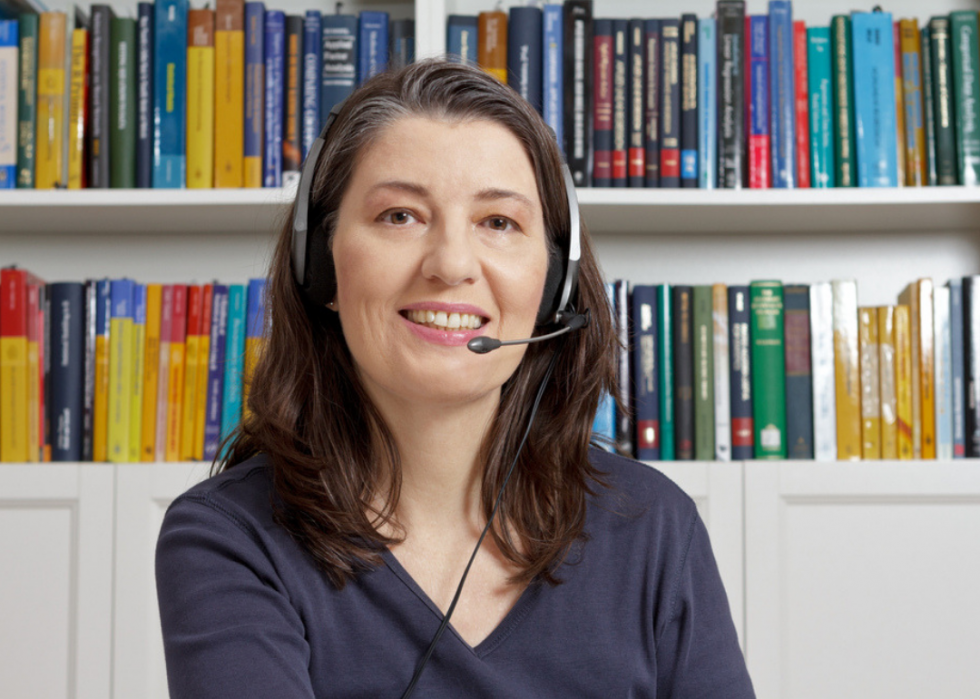 18 / 30
Agenturfotografinb // Shutterstock
Virtual assistant
Median hourly rate: $15.64
Many businesses and individual entrepreneurs need help with common tasks, but can't justify the expense of hiring a full-time administrative assistant. Virtual assistants do things like provide customer assistance, schedule appointments, and set reminders for the people or companies that hire them.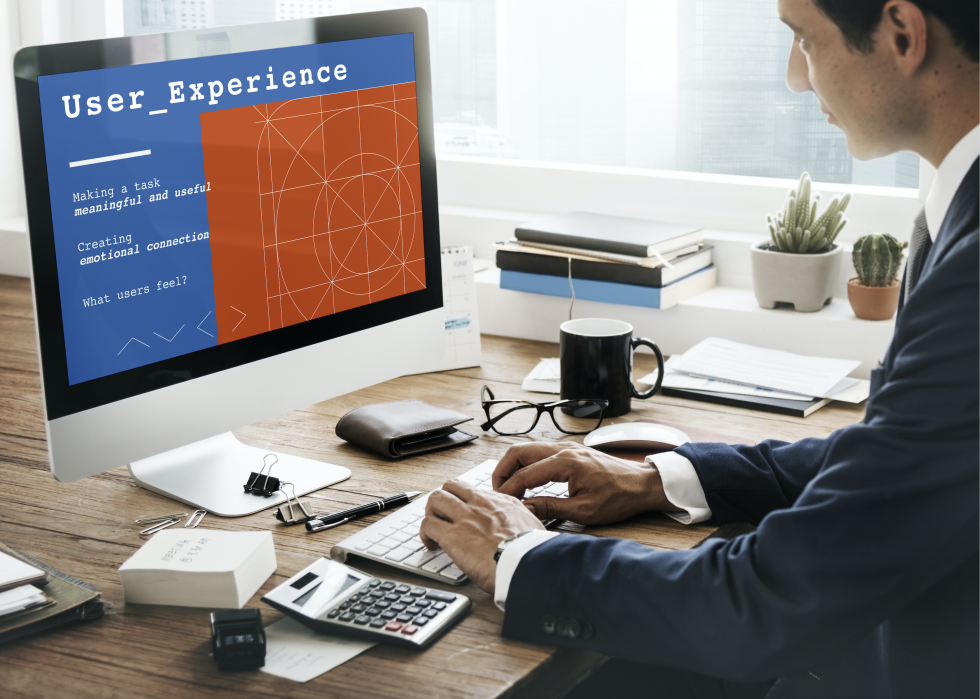 19 / 30
rawpixel.com // Shutterstock
User experience researcher
Median hourly rate: $38.70
User experience researchers do exactly what the job title implies. They research the parts of software or other applications that pertain to the experience of the end user. Through analysis of user data, these workers create reports and make suggestions about how to improve functionality and user-friendliness. They often can perform this work on their own time and according to their own schedules.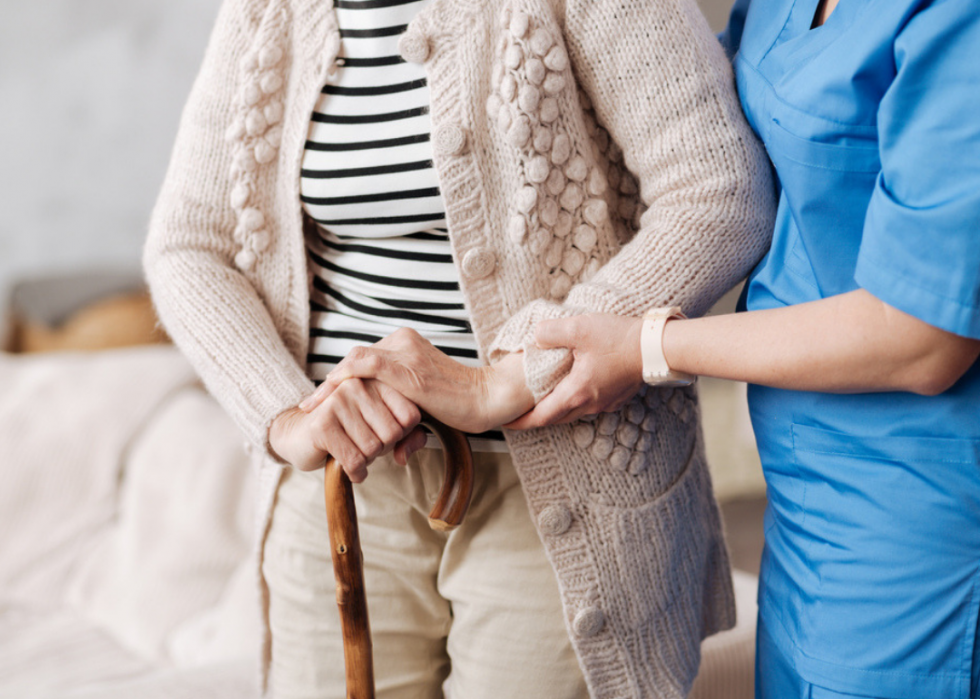 20 / 30
Dmytro Zinkevych // Shutterstoci
Home care aide
Median hourly rate: $10.63
Home care aides work in the homes of people who are disabled, sick, elderly, or otherwise unable to perform common tasks on their own. A critical component of the health care system, home health aides provide countless Americans with the means to remain in their homes and retain their independence while receiving the care they need. Since they often choose the clients they work with, many home health aides enjoy wide control over their hours and schedules.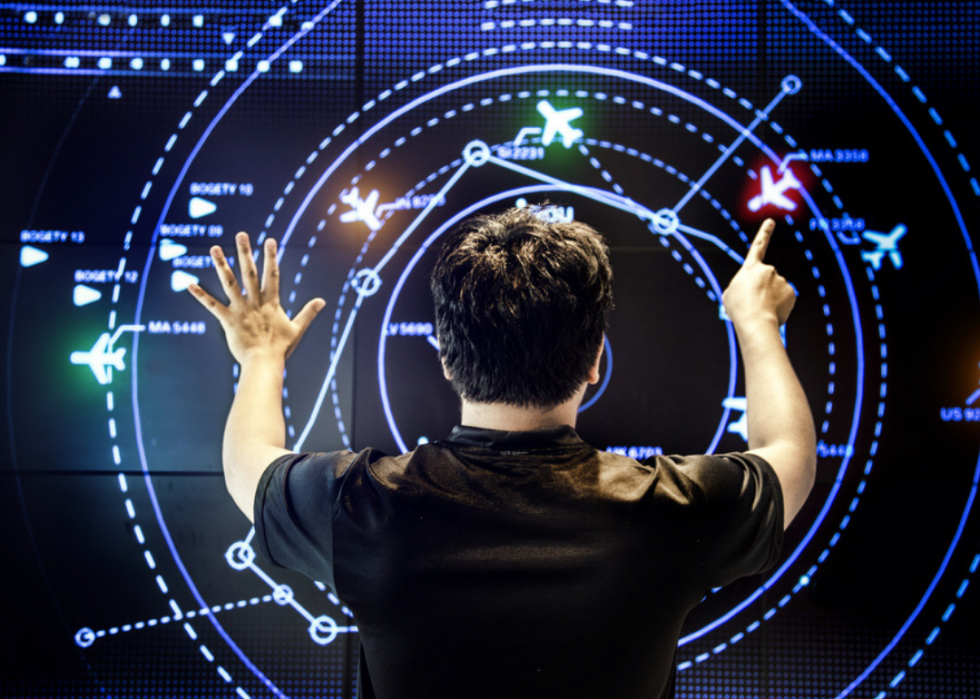 21 / 30
Air traffic controller
Median hourly rate: $35.77
Charged with directing plane traffic both in the air and on the ground, the work of an air traffic controller can be stressful—it often includes tasks like alerting pilots to changes or potential hazards. It's an important job, and one that comes with the benefit of flexibility in scheduling. Since airplanes take off and land 24 hours a day, seven days a week, many in the industry can choose shifts that work for them.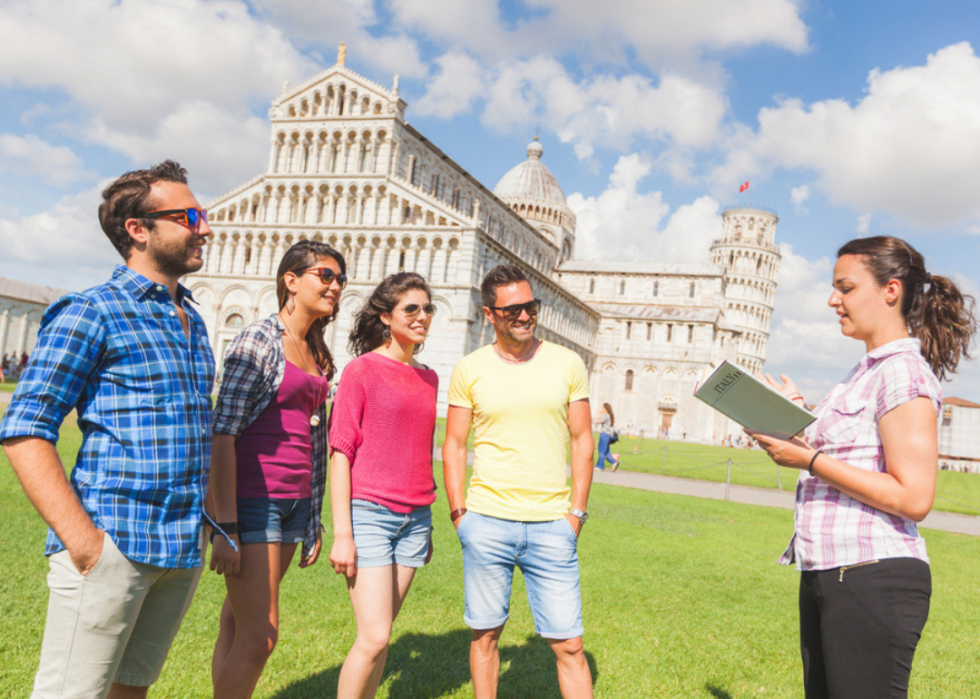 22 / 30
William Perugini // Shutterstock
Tour guide
Median hourly rate: $12.59
The occupation of tour guide is a people-person job that requires energy and an outgoing personality. It's unconventional work that comes with unconventional hours, but it can be rewarding—tour guides, after all, have been the stars of many tourists' vacations. Tour guides can work at museums, national monuments, parks, battlefields, on buses in big cities, or in facilities rumored to be haunted, among other places.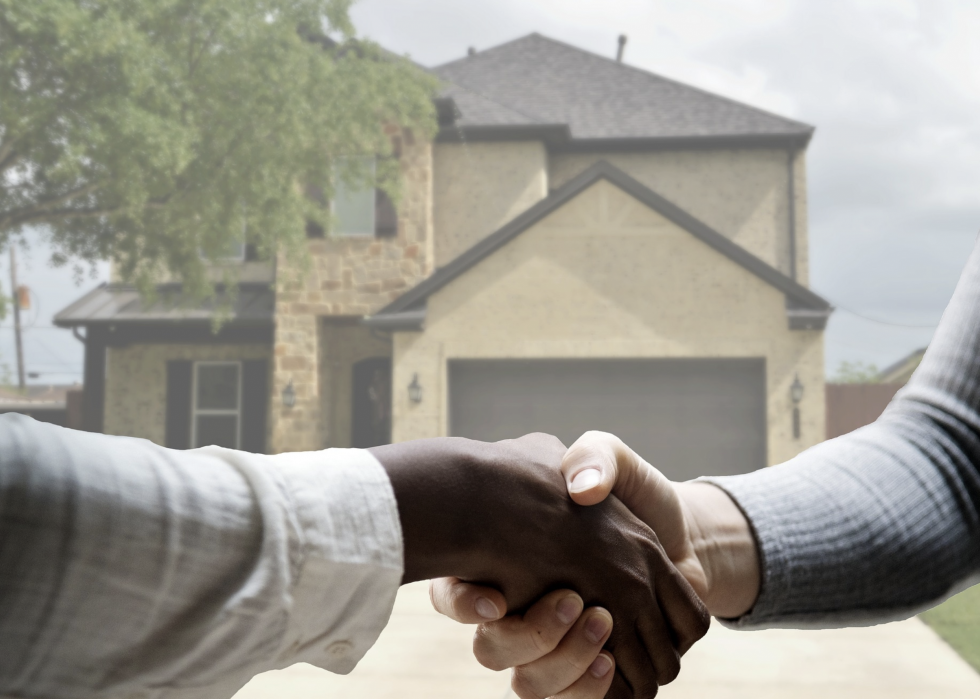 23 / 30
Real estate agent
Median hourly rate: $18.25
If you're looking to break out of the 9–5 grind, the job of real estate agent will certainly do the trick—but that doesn't mean the hours are necessarily forgiving. Good real estate agents are hustlers first and foremost, but depending on how well they work at it, their income potential is essentially limitless. They have to be ready to meet with clients and show houses whenever the phone rings. Their livelihood, after all, is based on sales commissions.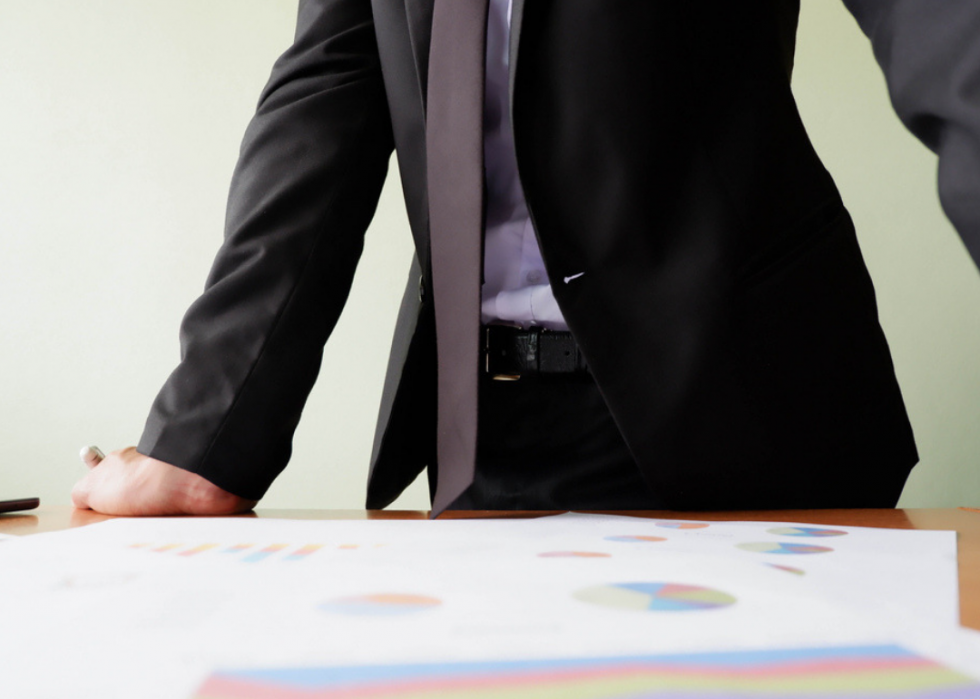 24 / 30
Burins Saenkhamlo // Shutterstock
Actuary
Median hourly rate: $24.38
Actuaries have technically demanding jobs that require analytical thinking and statistical and mathematical skills—but the work they do is crucial. Actuaries measure and manage risk for insurance companies and businesses by analyzing massive data sets and potential variables to determine the likelihood of negative outcomes, like death or a hurricane. Then, they make recommendations as to how the insurer or company can insulate itself from those risks.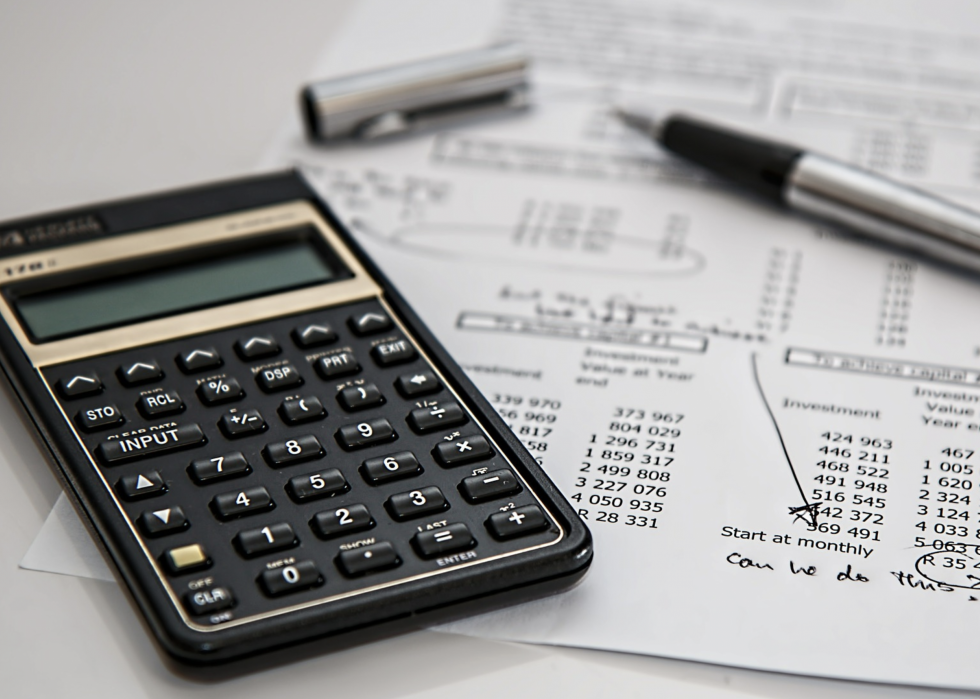 25 / 30
Accountant
Median hourly rate: 19.82
Accountant is an umbrella term for a variety of positions in a variety of settings. Accountants can work with or for global corporations, restaurants, tax preparers, lawyers, law enforcement agencies, schools, or regular people filing their taxes. Even though their work is often time sensitive, accountants generally have wide leeway in terms of when they work, provided the projects they handle are completed on the proper timetable.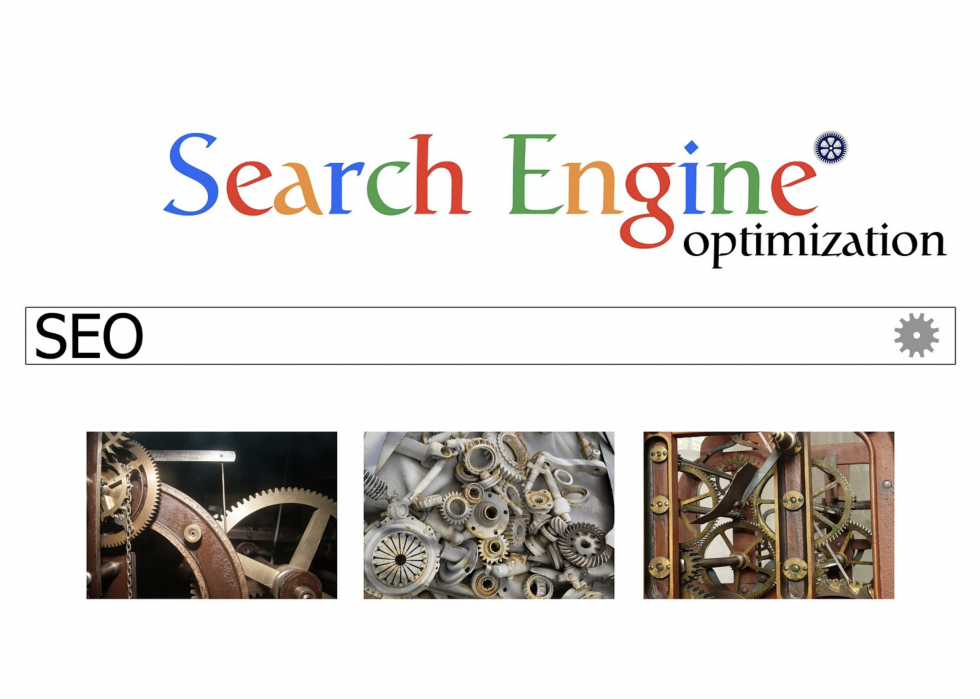 26 / 30
Search engine optimization specialist
Median hourly rate: $17.50
Search engine optimization (SEO) is the process of optimizing websites so they land high in the rankings when people search online for the products or services the website offers. Since the sites that rank highest in search engine results almost always get more clicks, SEO specialists manipulate back-end elements like metadata and front-end elements like content to put their clients' websites in the best positions possible to rank high on the results page.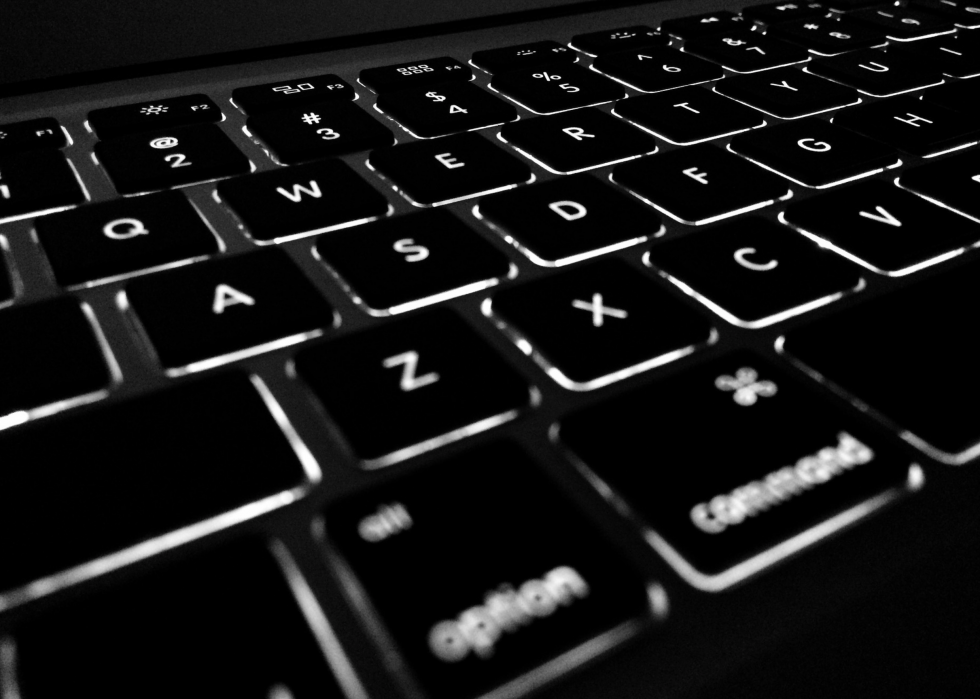 27 / 30
Data entry specialist
Median hourly rate: $14.43
Data entry specialists plug information into computers or databases for the purposes of record-keeping, information processing, or both. Many data entry specialists telecommute; they are frequently freelancers who are able to take on projects on a contract basis and get the work done on their own schedules.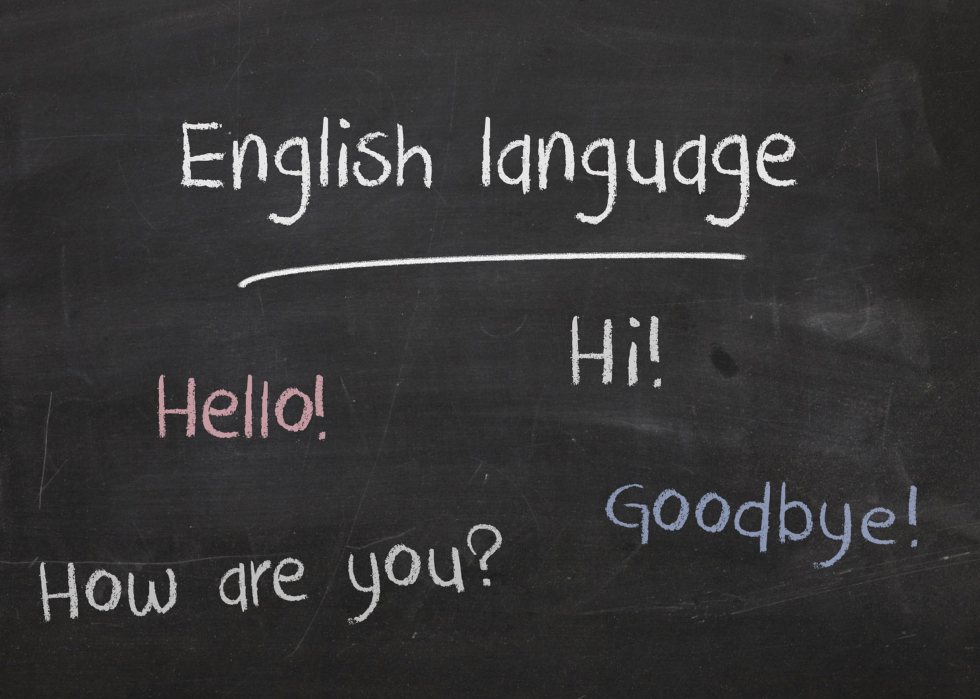 28 / 30
ESL teacher
Median hourly rate: $20.36
English as a Second Language (ESL) instructors teach non-native English speakers how to comprehend, read, and write English. They can work with a variety of age groups and perform their duties in schools or at other physical locations, or in many cases, they can teach online. Unlike traditional teachers with set, full-day schedules, ESL teachers often can pick and choose which classes they want to teach or schedule their own classes.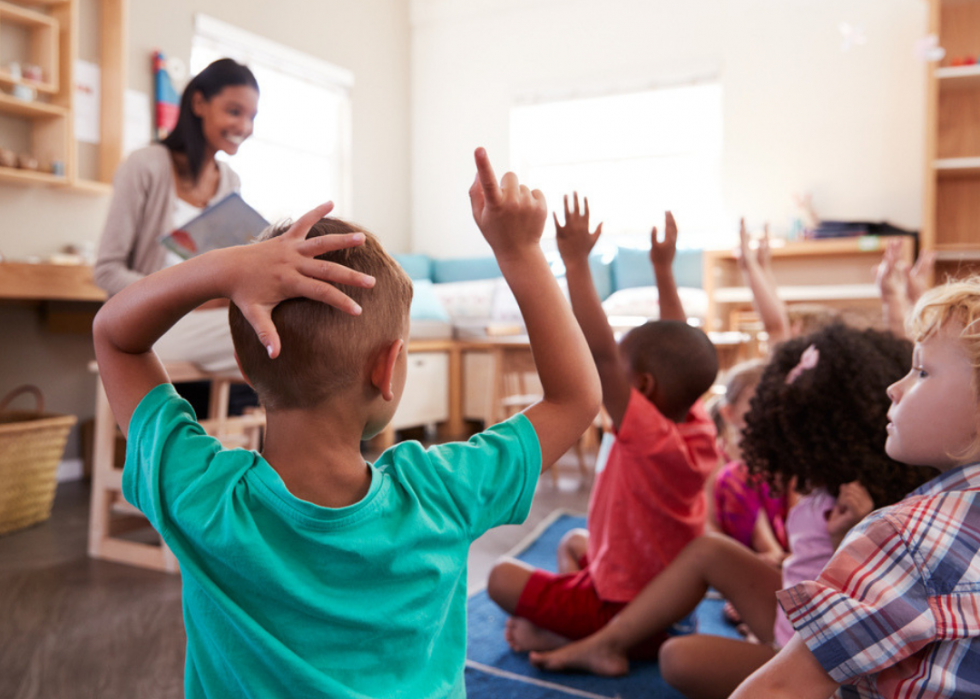 29 / 30
Monkey Business Images // Shutterstock
Substitute teacher
Median hourly rate: $11.72
Substitute teachers can work on an ongoing or on-call basis. This setup gives them latitude to accept assignments that fit their schedules and turn down ones that don't. Since they can usually sign up with several schools at the same time, highly sought-after subs can manipulate their schedules more than most other occupations would allow.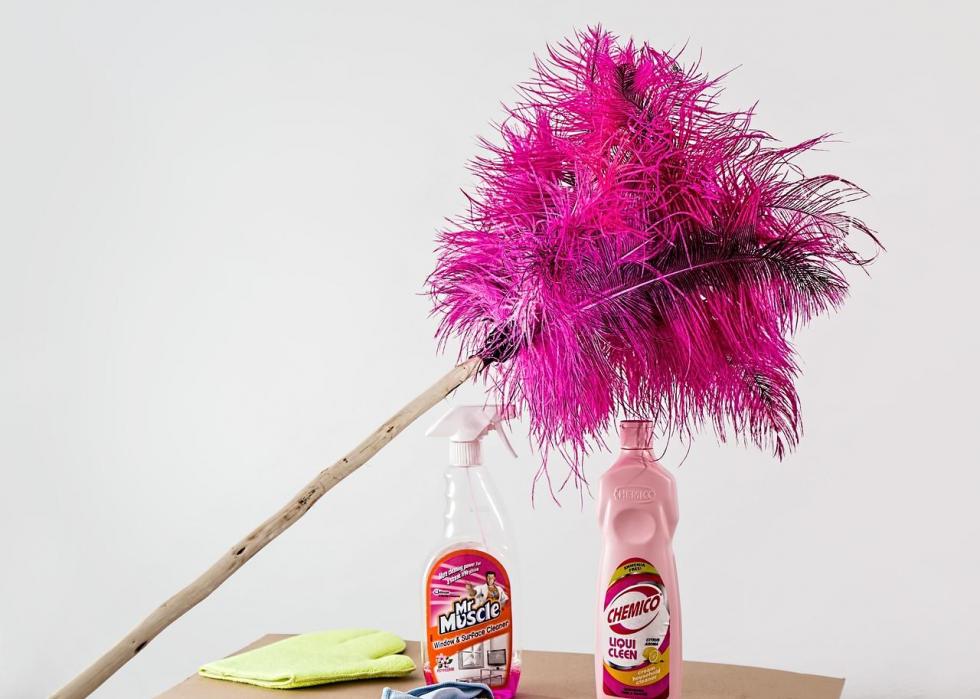 30 / 30
Housekeeper
Median hourly rate: $10.24
Housekeepers perform the demanding job of cleaning physical spaces like hotels or private residences. While the job can be painstaking, it has relatively low barriers to entry and exists well outside the 9–5 model.