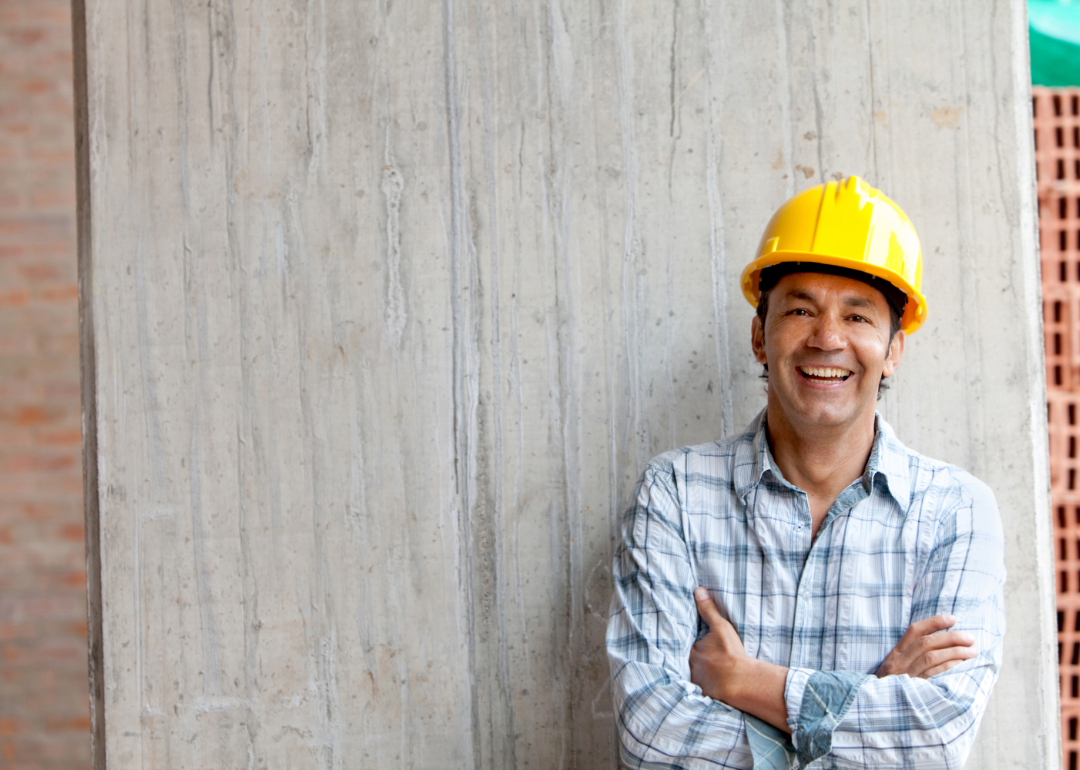 Highest-paid jobs in construction
Highest-paid jobs in construction
The U.S. has the largest construction market globally. Projected residential growth has the occupational outlook for construction industry laborers moving 5% faster than other occupation averages projected for 2029, with laborers in the market thriving off jobs that pay well for hard physical labor. Construction industry laborers must work in extreme weather at sometimes daring heights to erect residential and commercial properties under strict state and federal guidelines.
However, the hard physical labor and high-risk of injury pay off, according to the U.S. Bureau of Labor Statistics (BLS) reporting the industries 2017 median annual average of $45,820 trumped all other industry yearly averages of $37,690. Stacker compiled a list of the highest and lowest paying jobs in construction using data from the BLS. Jobs listed as "Construction and Extraction Occupations" were considered, while any job title with "all other" was excluded. Jobs are ranked by annual mean wage as of May 2019, according to data released in 2020.
The progressive industry, made up of "jack of all trades" laborers, has dozens of specialized professions from paperhangers to elevator installers. A majority of entry-level construction jobs do not require formal education; instead, they offer apprenticeships and on-the-job training to educate future employees. Good health and physical strength is an absolute mandate for all construction jobs, making the industry popular among young men and middle-aged men.
Nearly all construction jobs require strong communication and problem-solving know-how, as well as keen mathematics and engineering skills. Many of the highest-paid construction jobs entail travel and schedule flexibility due to project location and mandated deadlines. Yet the growing industry and high-paying jobs make the required distance and time for some projects well worth the price.
Along with each slide, the annual mean wage and total employment in that field are included, as well as some details about what it takes to become one, and what the prospects for the future look like.
Keep reading to find out more about the highest-paid construction jobs in the U.S.