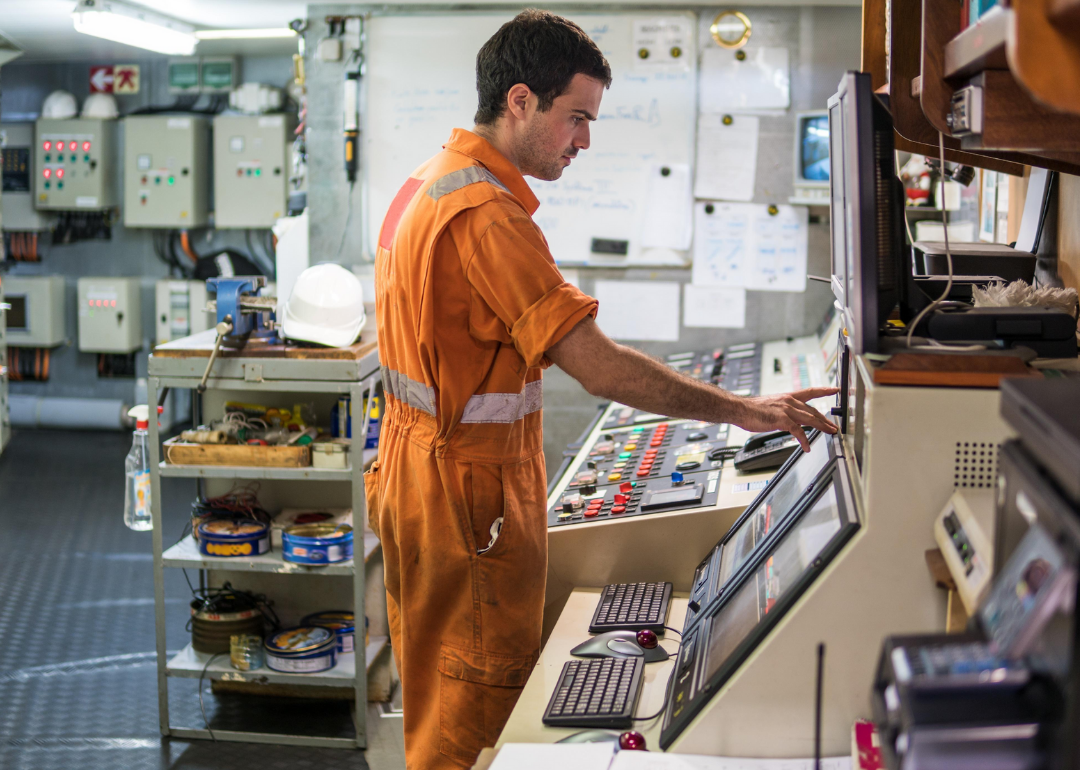 Highest-paying jobs that require a bachelor's degree
Igor Kardasov // Shutterstock
Highest-paying jobs that require a bachelor's degree
While college and university tuition costs may be skyrocketing, many still believe a bachelor's degree is essential to landing a well-paying job in the United States. And in some cases, this is true. To demonstrate the validity of this belief, Stacker mined 2020 data, released in 2021, from the U.S. Bureau of Labor Statistics (BLS) and compiled a list of the highest-paying jobs that require a bachelor's degree.
Many of the top-paying jobs are highly technical or scientific, calling for a sophisticated understanding of thermodynamics, nuclear power, or forensic chemistry. Others are engineering jobs with civil, industrial, environmental, mechanical, or biomedical specializations. Computer skills also feature in most of the well-paying jobs, particularly those of programmers, systems analysts, and software designers and developers. The highest-paying job on the list calls for a complex mix of "all of the above."
Stacker considered 150 jobs listed by the BLS Occupational Handbook, with a bachelor's degree as the typical education needed for an entry-level position. Jobs are ranked by 2020 median annual income. Employment projections are also from the BLS. Jobs with "all other" in the name were excluded, as these were aggregates of several jobs, and the wage data was not accurate to one specific job.
Keep reading to determine which careers are the most lucrative as of 2021.
You may also like: Highest paying jobs that only require a 2-year degree