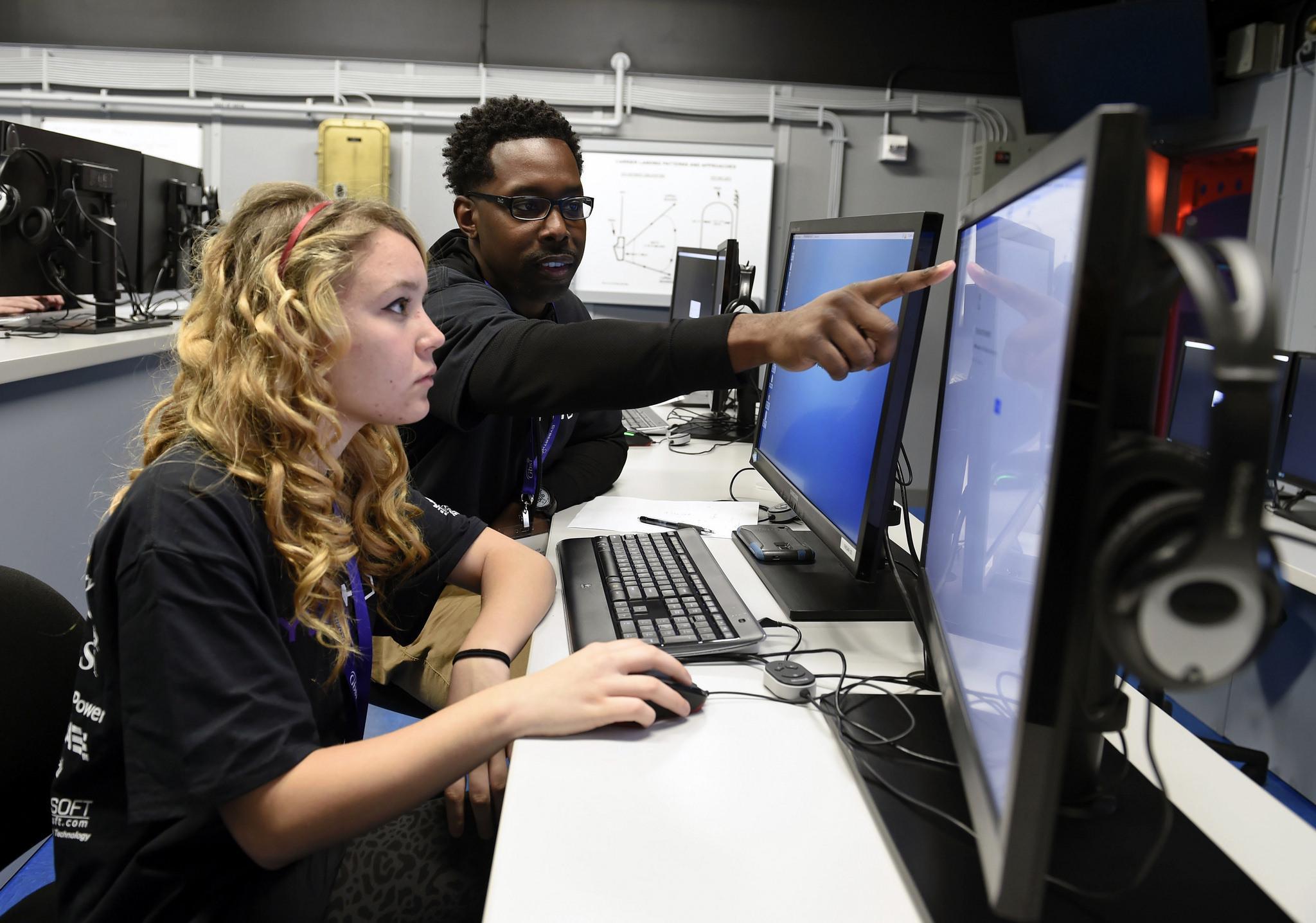 Highest-paying management jobs
Taylor L. Jackson // U.S. Navy
Highest-paying management jobs
More than 7.28 million Americans work as managers in the United States. A diverse field, managers can be everything from legislators to chief executives to school administrators. They can work on farms, in hospitals, in childcare centers, or at corporations. With an average salary of nearly $120,000 a year, the job pays well—even the median salary is in the six figures.
Stacker identified the 38 management jobs that pay the highest and listed them in order from least lucrative to most, using 2017 data from the Bureau of Labor Statistics. According to BLS, the estimates "are calculated with data collected from employers in all industry sectors in metropolitan and nonmetropolitan areas in every state and the District of Columbia."
It's a large divide, with salaries ranging from less than $50,000 a year to just shy of $200,000. As you browse the list, keep in mind that while some positions look like duplicates at a glance, variants in the title indicate different job descriptions. For example, promotion and sales manager is not the same as sales manager. Here's a look at the profession, the number of people employed, and the salaries they earn.
#38. Legislators
Annual mean wage: $46,350
Mean hourly wage: Data not available for seasonal salary workers
Employment: 51,380 people
#37. Preschool and childcare center education administrators
Annual mean wage: $53,550
Mean hourly wage: $25.74
Employment: 49,130 people
#36. Food service managers
Annual mean wage: $57,250
Mean hourly wage: $27.52
Employment: 208,110 people
#35. Lodging managers
Annual mean wage: $59,620
Mean hourly wage: $28.67
Employment: 36,610 people
#34. Social and community service managers
Annual mean wage: $70,530
Mean hourly wage: $33.91
Employment: 141,830 people
#33. Property, real estate, and community association managers
Annual mean wage: $72,370
Mean hourly wage: $34.79
Employment: 186,720 people
#32. Postmasters and mail superintendents
Annual mean wage: $75,660
Mean hourly wage: $36.38
Employment: 13,960 people
#31. Farmers, ranchers, and other agricultural managers
Annual mean wage: $80,320
Mean hourly wage: $38.62
Employment: 4,610 people
#30. Emergency management directors
Annual mean wage: $81,140
Mean hourly wage: $39.01
Employment: 9,560 people
#29. Gaming managers
Annual mean wage: $83,460
Mean hourly wage: $40.12
Employment: 4,420 people
#28. All other education administrators
Annual mean wage: $88,240
Mean hourly wage: $42.42
Employment: 36,190 people
#27. Funeral service managers
Annual mean wage: $93,090
Mean hourly wage: $44.76
Employment: 8,350 people
#26. Elementary and secondary school education administrators
Annual mean wage: $97,440
Mean hourly wage: Data not available for seasonal salary workers
Employment: 250,280 people
#25. Other management occupations
Annual mean wage: $98,940
Mean hourly wage: $47.57
Employment: 2,368,680 people
#24. Transportation, storage, and distribution managers
Annual mean wage: $100,740
Mean hourly wage: $48.43
Employment: 118,680 people
#23. Construction managers
Annual mean wage: $101,000
Mean hourly wage: $48.56
Employment: 263,480 people
#22. Administrative services managers
Annual mean wage: $103,380
Mean hourly wage: $49.70
Employment: 270,100 people
#21. Postsecondary education administrators
Annual mean wage: $107,670
Mean hourly wage: $51.77
Employment: 142,160 people
#20. Industrial production managers
Annual mean wage: $110,580
Mean hourly wage: $53.16
Employment: 171,520 people
#19. Medical and health services managers
Annual mean wage: $111,680
Mean hourly wage: $53.69
Employment: 346,980 people
#18. All other managers
Annual mean wage: $113,180
Mean hourly wage: $54.41
Employment: 430,120 people
#17. Training and development managers
Annual mean wage: $117,690
Mean hourly wage: $56.58
Employment: 34,500 people
#16. Purchasing managers
Annual mean wage: $121,810
Mean hourly wage: $58.56
Employment: 70,430 people
#15. General and operations managers
Annual mean wage: $123,460
Mean hourly wage: $59.35
Employment: 2,212,200 people
#14. Human resources managers
Annual mean wage: $123,510
Mean hourly wage: $59.38
Employment: 136,310 people
#13. Advertising and promotions managers
Annual mean wage: $123,880
Mean hourly wage: $59.56
Employment: 28,100 people
#12. Public relations and fundraising managers
Annual mean wage: $127,690
Mean hourly wage: $61.39
Employment: 67,300 people
#11. Top executives
Annual mean wage: $128,020
Mean hourly wage: $61.55
Employment: 2,473,740 people
#10. Operations specialties managers
Annual mean wage: $129,450
Mean hourly wage: $62.24
Employment: 1,752,130 people
#9. Compensation and benefits managers
Annual mean wage: $130,010
Mean hourly wage: $62.50
Employment: 15,520 people
#8. Natural sciences managers
Annual mean wage: $133,670
Mean hourly wage: $64.26
Employment: 56,210 people
#7. Sales managers
Annual mean wage: $137,650
Mean hourly wage: $66.18
Employment: 371,410 people
#6. Advertising, marketing, promotions, public relations, and sales managers
Annual mean wage: $138,650
Mean hourly wage: $66.66
Employment: 685,780 people
#5. Financial managers
Annual mean wage: $143,530
Mean hourly wage: $69.01
Employment: 569,380 people
#4. Marketing managers
Annual mean wage: $145,620
Mean hourly wage: $70.01
Employment: 218,970 people
#3. Architectural and engineering managers
Annual mean wage: $146,290
Mean hourly wage: $70.33
Employment: 179,990 people
#2. Computer and information systems managers
Annual mean wage: $149,730
Mean hourly wage: $71.99
Employment: 365,690 people
#1. Chief executives
Annual mean wage: $196,050
Mean hourly wage: $94.25
Employment: 210,160 people