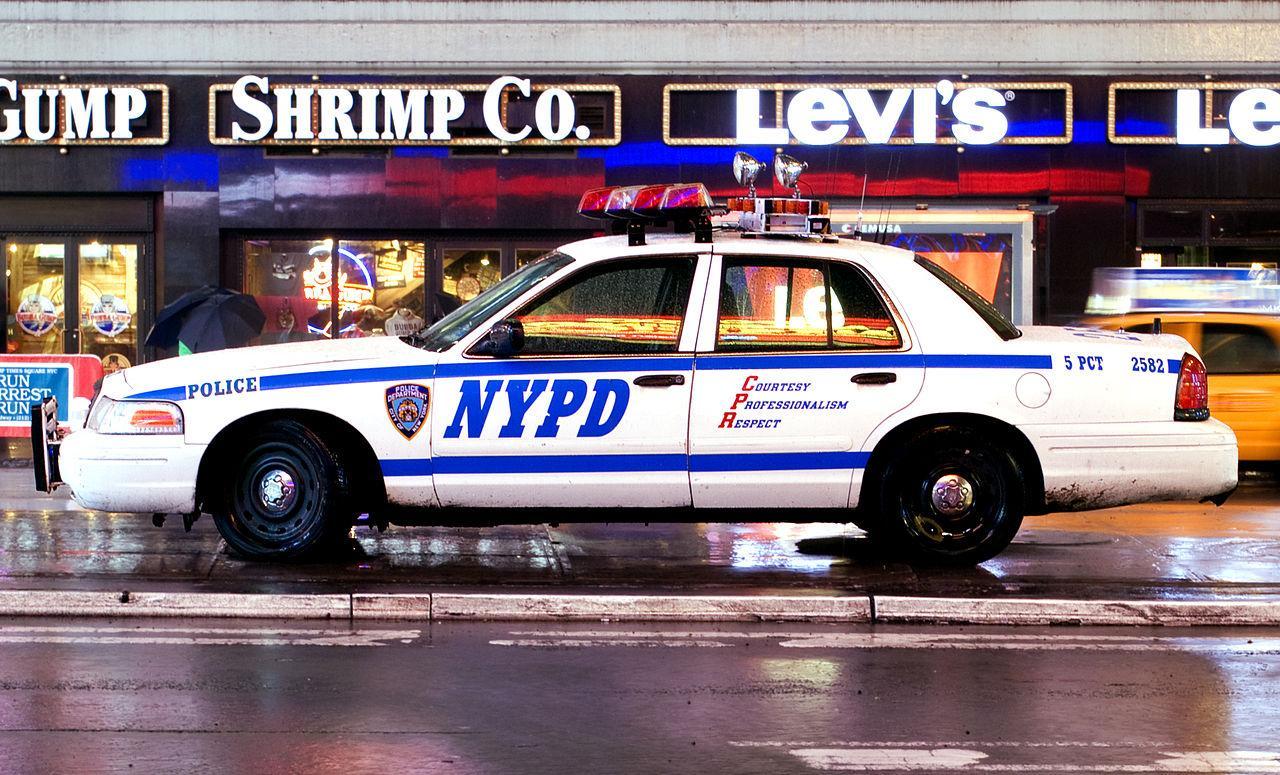 Highest paying metros for police officers
Massimo Catarinella // Wikicommons
Highest paying metros for police officers
The last few years have been an especially trying period for police officers, as highly publicized killings of unarmed minorities, as well as attacks on officers, have heightened tensions across the country for this inherently difficult occupation.
Despite these challenges, Gallup polling shows a solid resurgence in public trust in police officers in the last two years, rebounding from a record-tying low of 52% in 2015 to 57% in 2017, in line with the 25-year average. When compared to 14 major institutions monitored by Gallup, police officers places as the third most trusted occupation, behind the military and small business.
But such trust is, like many things, becoming an increasingly bipartisan issue. While the national trust average increased over the last two years, population segments including liberals, moderates, blacks, Hispanics, and people aged 18-34 all registered notable drop-offs towards trusting police.
Amid this shifting public perception, patrol officers maintain a resolute presence across every community in America, with over 660,000 employed nationwide. While the median annual wage for this occupation reached $61,050 in May 2017, this figure can vary significantly by location. At Stacker, we set out to discover the highest paying areas for police and sheriff's patrol officers by analyzing recent occupational data from the Burea of Labor Statistics, focusing on metropolitan statistical areas and their subdivisions when applicable.
Read on to discover the 50 highest paying areas in America for police officers.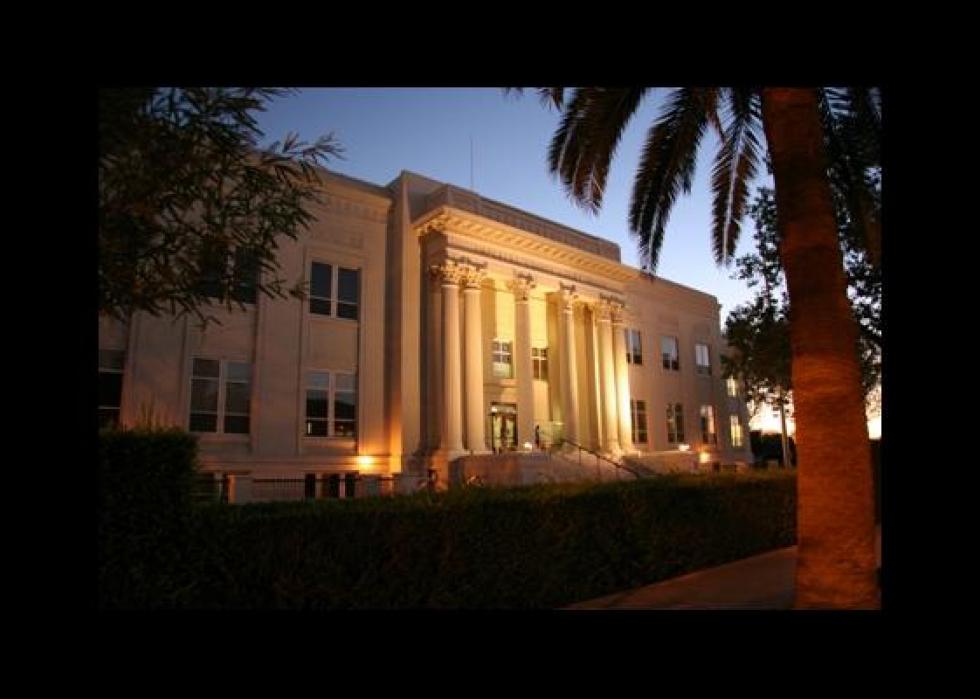 1 / 50
#50. El Centro, CA
Median annual wage: $74,670
75th-percentile annual wage: $112,990
90th-percentile annual wage: $116,700
Total employed: 210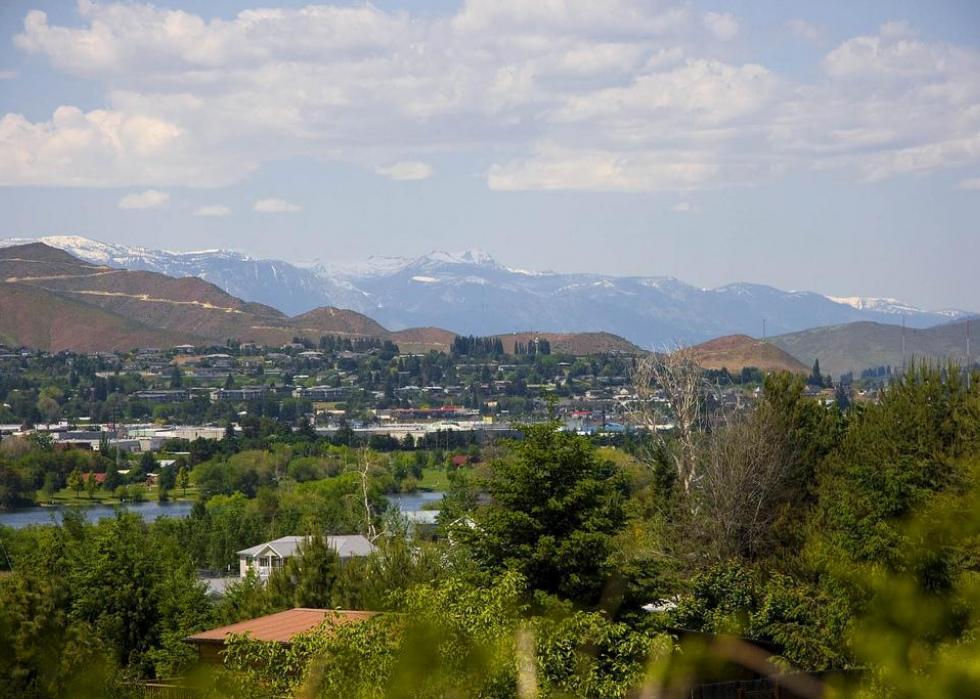 2 / 50
Jennifer Gottwald // Wikicommons
#49. Wenatchee, WA
Median annual wage: $74,700
75th-percentile annual wage: $83,460
90th-percentile annual wage: $91,630
Total employed: 160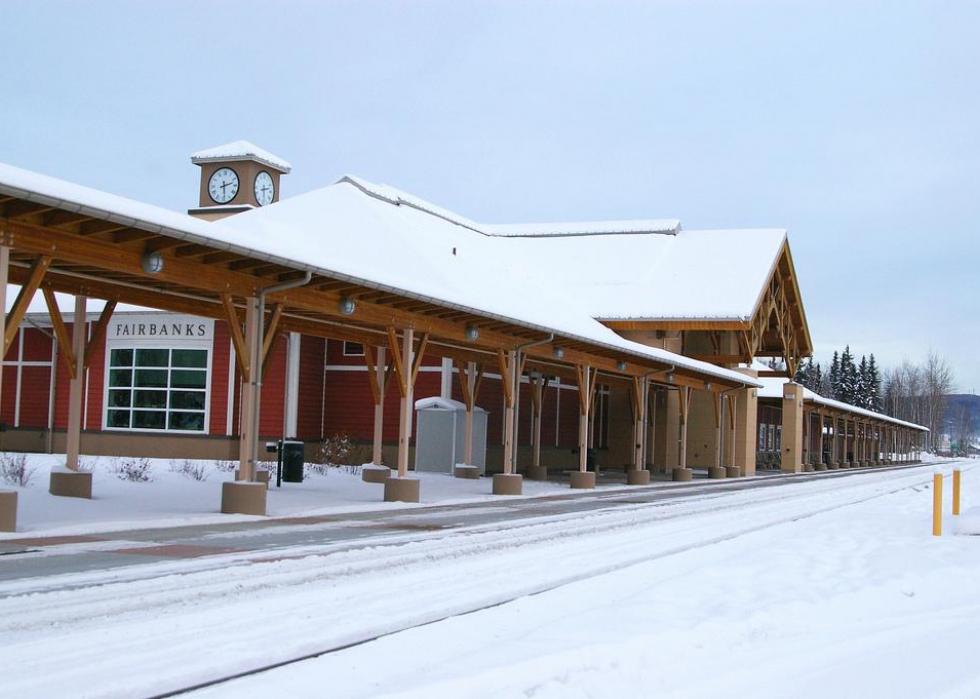 3 / 50
#48. Fairbanks, AK
Median annual wage: $74,730
75th-percentile annual wage: $89,830
90th-percentile annual wage: $103,330
Total employed: 90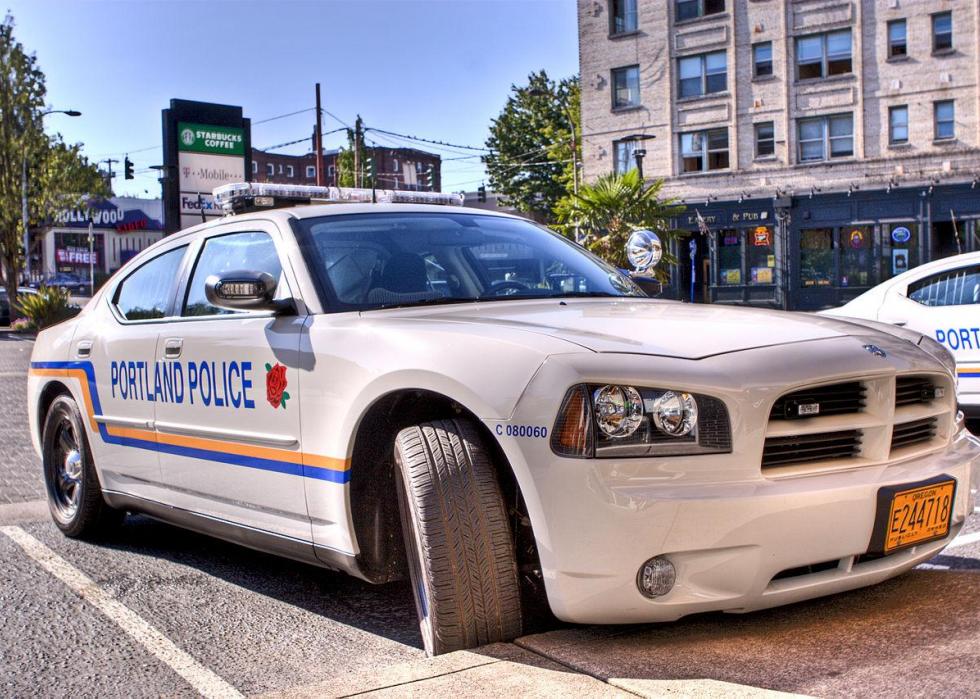 4 / 50
Squid Vicious // WIkicommons
#47. Portland-Vancouver-Hillsboro, OR-WA
Median annual wage: $74,840
75th-percentile annual wage: $81,160
90th-percentile annual wage: $86,410
Total employed: 2,510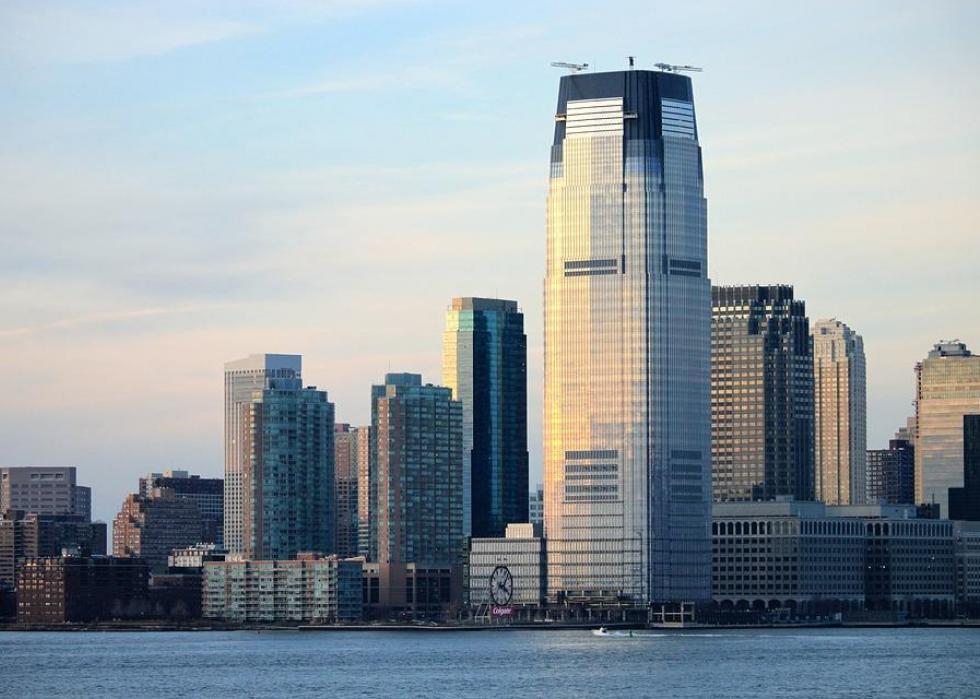 5 / 50
#46. New York-Jersey City-White Plains, NY-NJ
Median annual wage: $74,970
75th-percentile annual wage: $91,180
90th-percentile annual wage: $109,560
Total employed: 37,820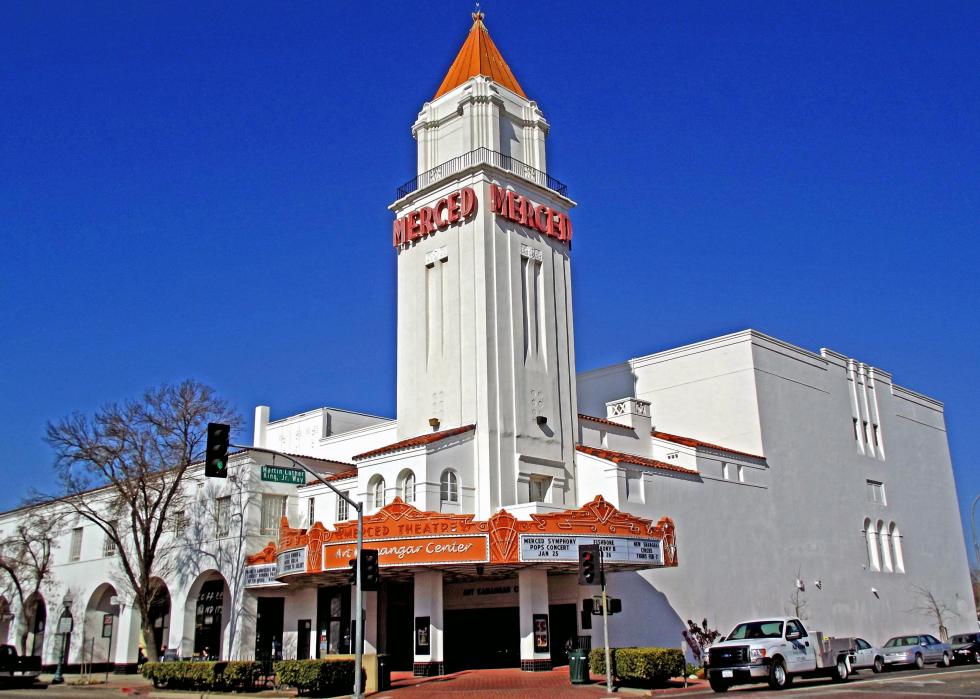 6 / 50
Mark Miller // Wikicommons
#45. Merced, CA
Median annual wage: $75,410
75th-percentile annual wage: $100,990
90th-percentile annual wage: $115,470
Total employed: 370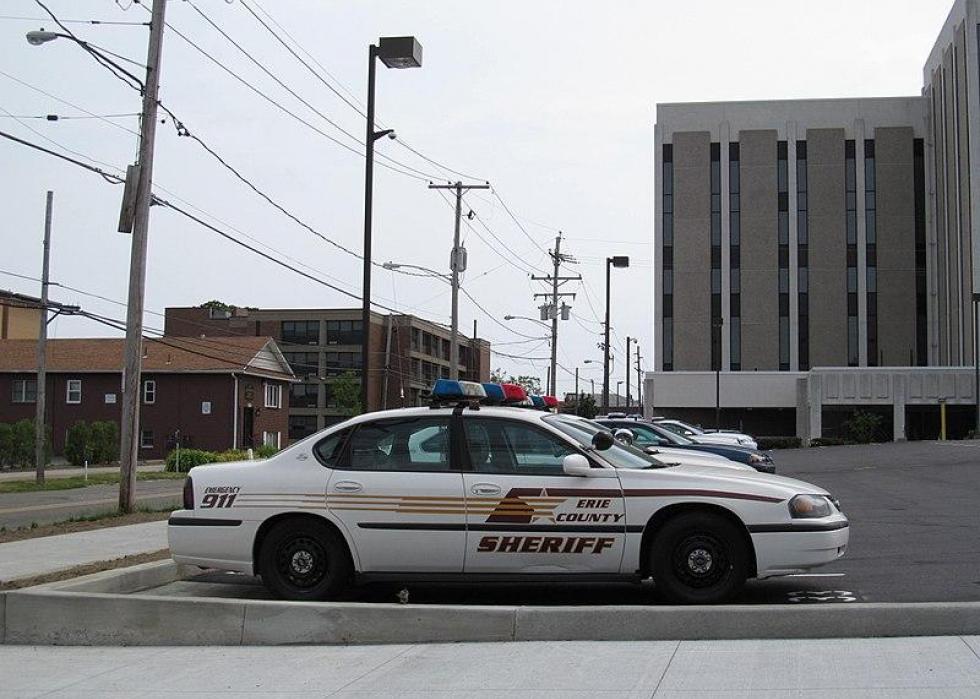 7 / 50
#44. Erie, PA
Median annual wage: $75,430
75th-percentile annual wage: $89,300
90th-percentile annual wage: $100,750
Total employed: 580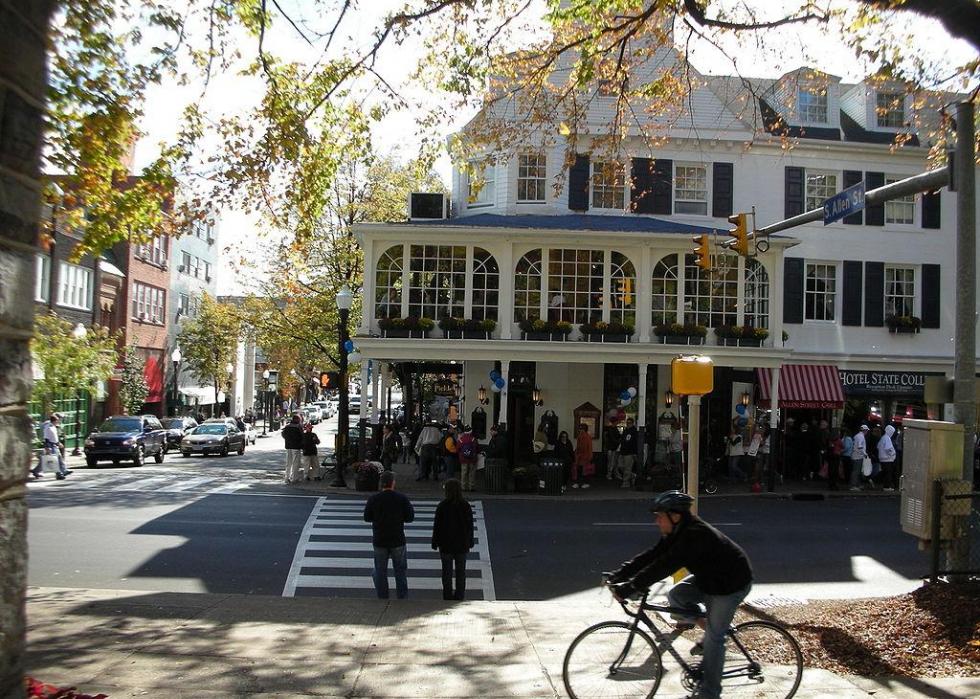 8 / 50
#43. State College, PA
Median annual wage: $75,430
75th-percentile annual wage: $84,570
90th-percentile annual wage: $93,860
Total employed: 180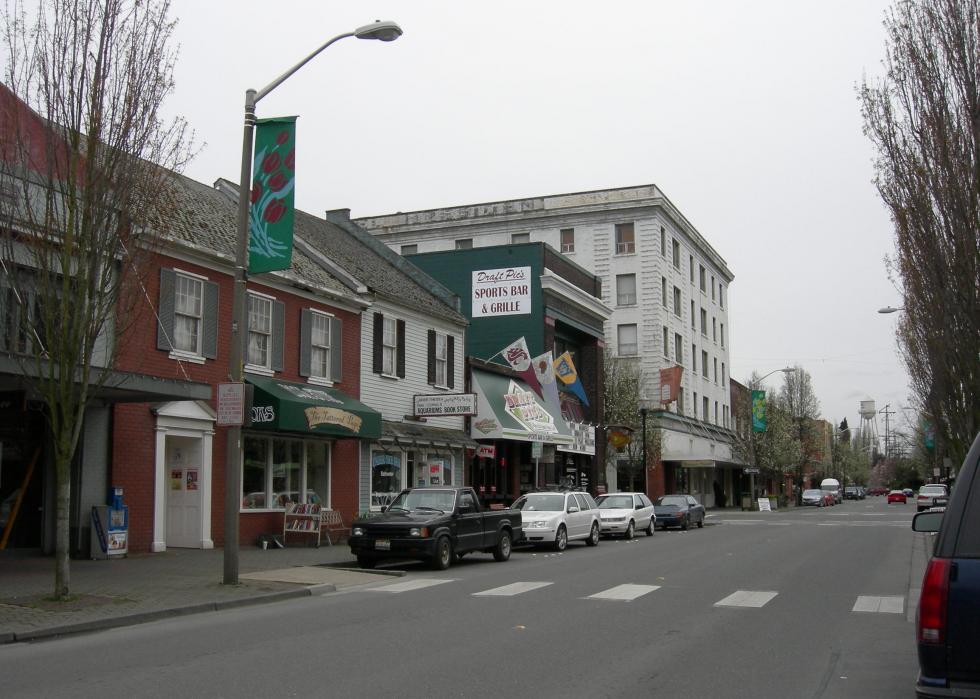 9 / 50
#42. Mount Vernon-Anacortes, WA
Median annual wage: $75,440
75th-percentile annual wage: $85,300
90th-percentile annual wage: $98,910
Total employed: 200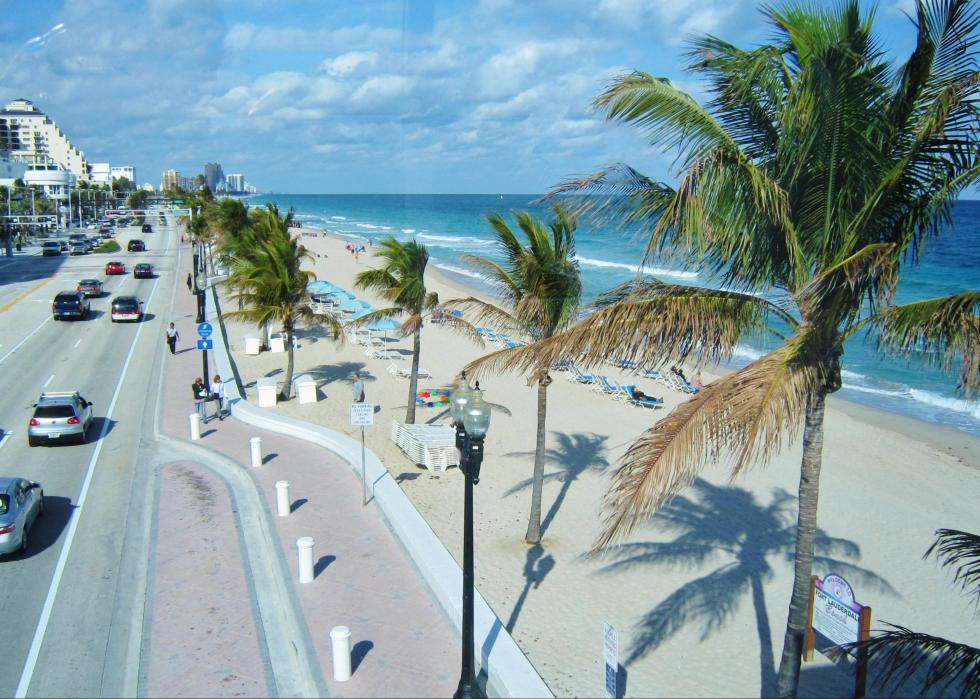 10 / 50
Richard Mc Neil // Wikicommons
#41. Fort Lauderdale-Pompano Beach-Deerfield Beach, FL
Median annual wage: $76,270
75th-percentile annual wage: $88,030
90th-percentile annual wage: $99,330
Total employed: 4,290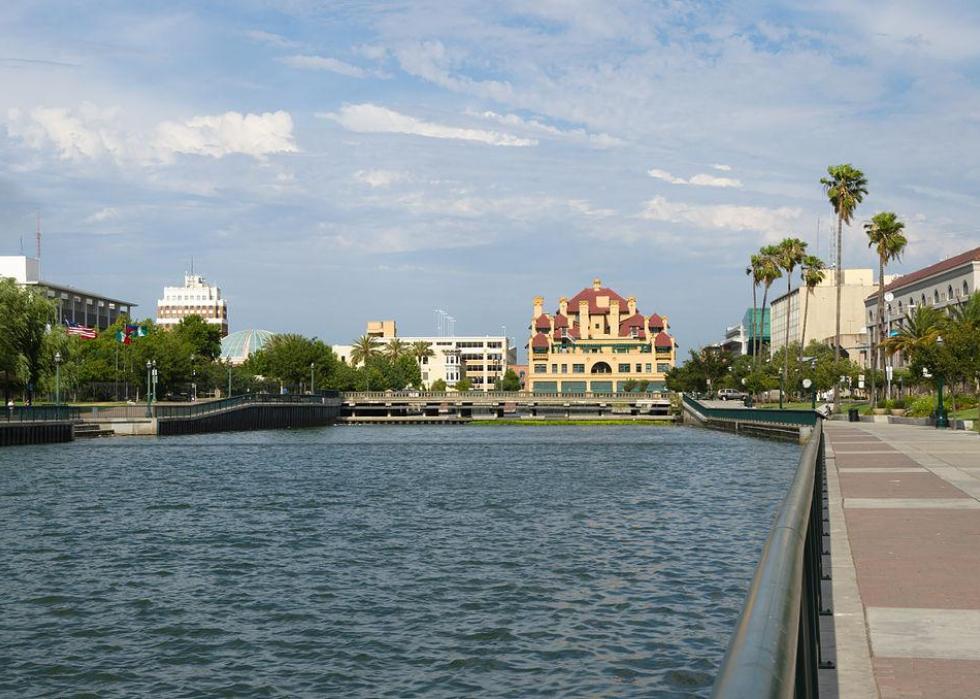 11 / 50
#40. Stockton-Lodi, CA
Median annual wage: $77,270
75th-percentile annual wage: $113,510
90th-percentile annual wage: $125,420
Total employed: 1,070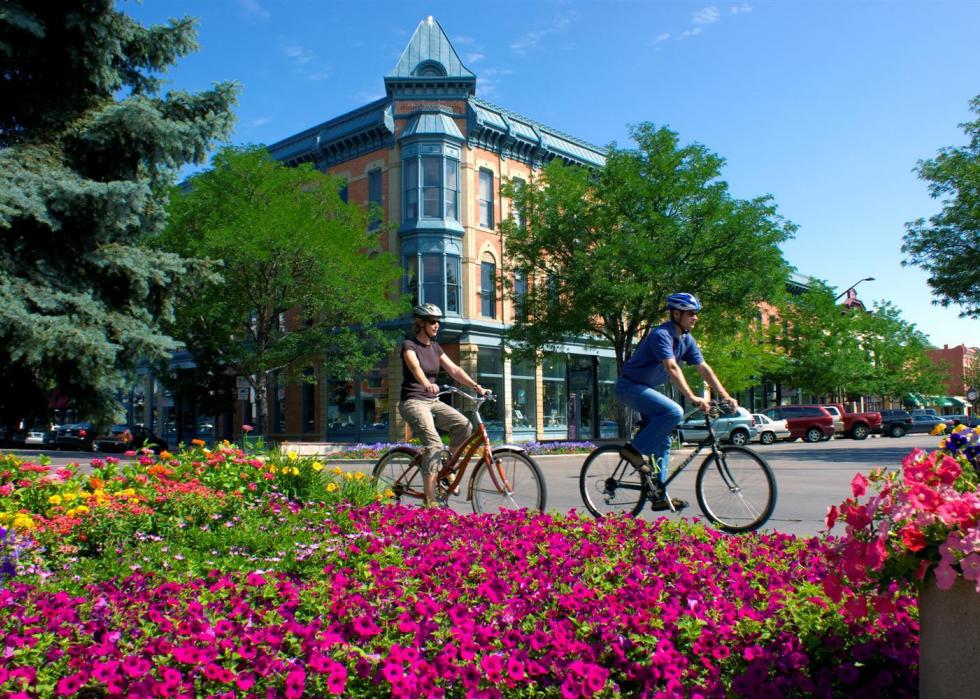 12 / 50
Citycommunications // Wikicommons
#39. Fort Collins, CO
Median annual wage: $77,350
75th-percentile annual wage: $88,880
90th-percentile annual wage: $99,020
Total employed: 500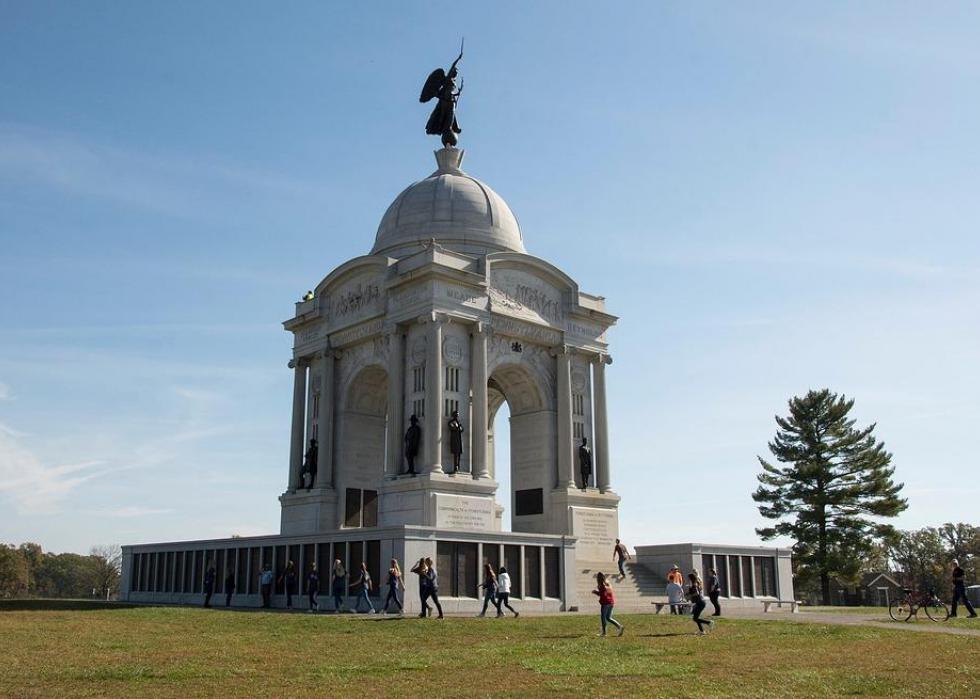 13 / 50
#38. Gettysburg, PA
Median annual wage: $77,570
75th-percentile annual wage: $82,410
90th-percentile annual wage: $88,190
Total employed: 220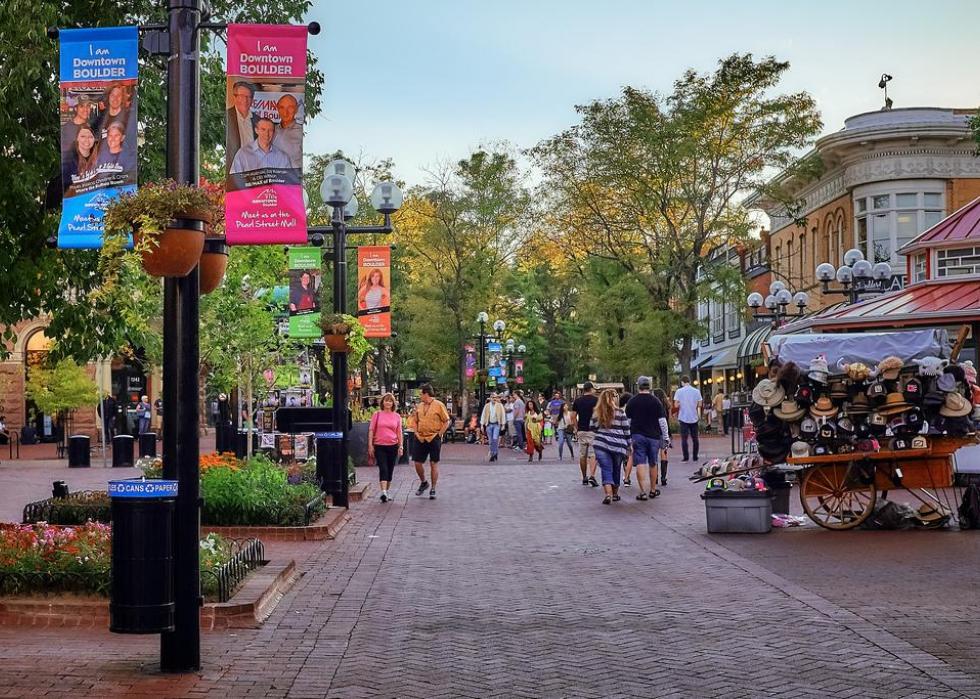 14 / 50
#37. Boulder, CO
Median annual wage: $77,590
75th-percentile annual wage: $87,150
90th-percentile annual wage: $98,850
Total employed: 640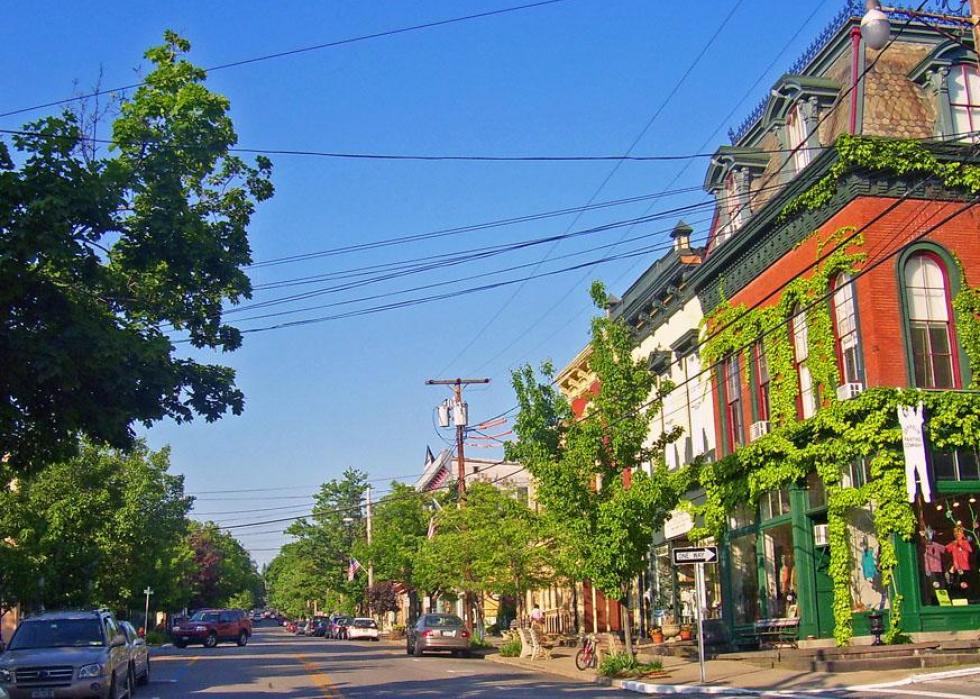 15 / 50
Daniel Case // Wikicommons
#36. Dutchess County-Putnam County, NY
Median annual wage: $78,370
75th-percentile annual wage: $91,380
90th-percentile annual wage: $99,920
Total employed: 640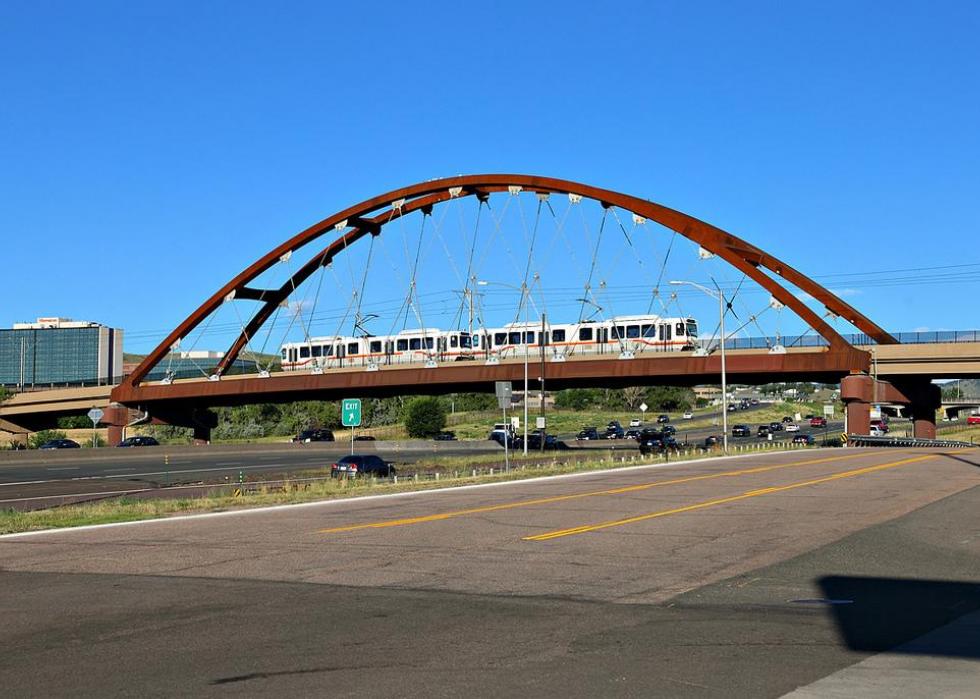 16 / 50
Jerry Huddleston // Flickr
#35. Denver-Aurora-Lakewood, CO
Median annual wage: $78,750
75th-percentile annual wage: $91,670
90th-percentile annual wage: $100,320
Total employed: 4,350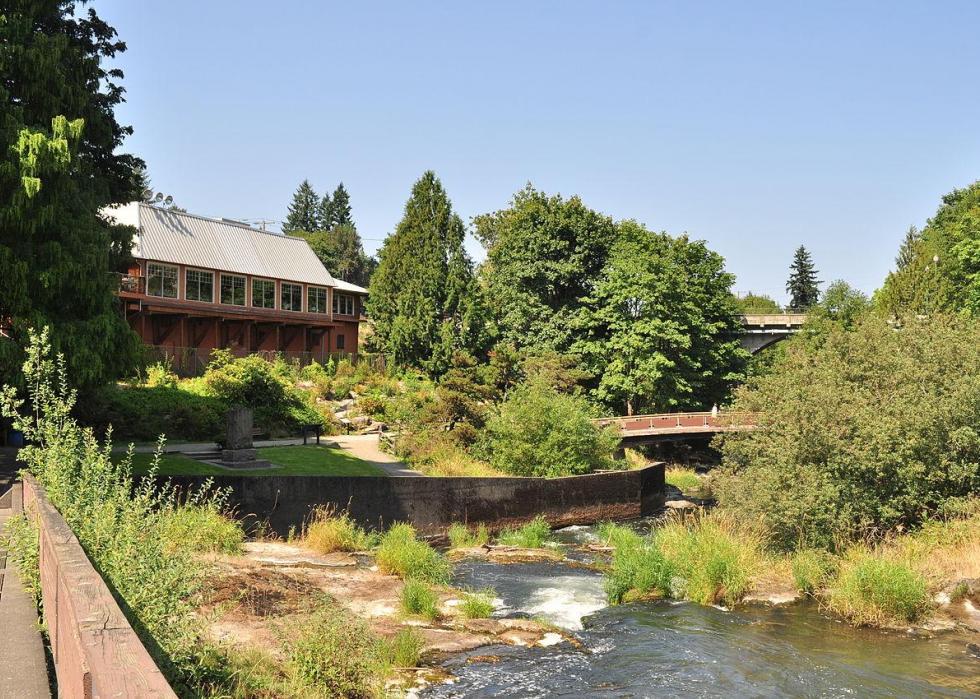 17 / 50
#34. Olympia-Tumwater, WA
Median annual wage: $78,980
75th-percentile annual wage: $88,840
90th-percentile annual wage: $99,990
Total employed: 330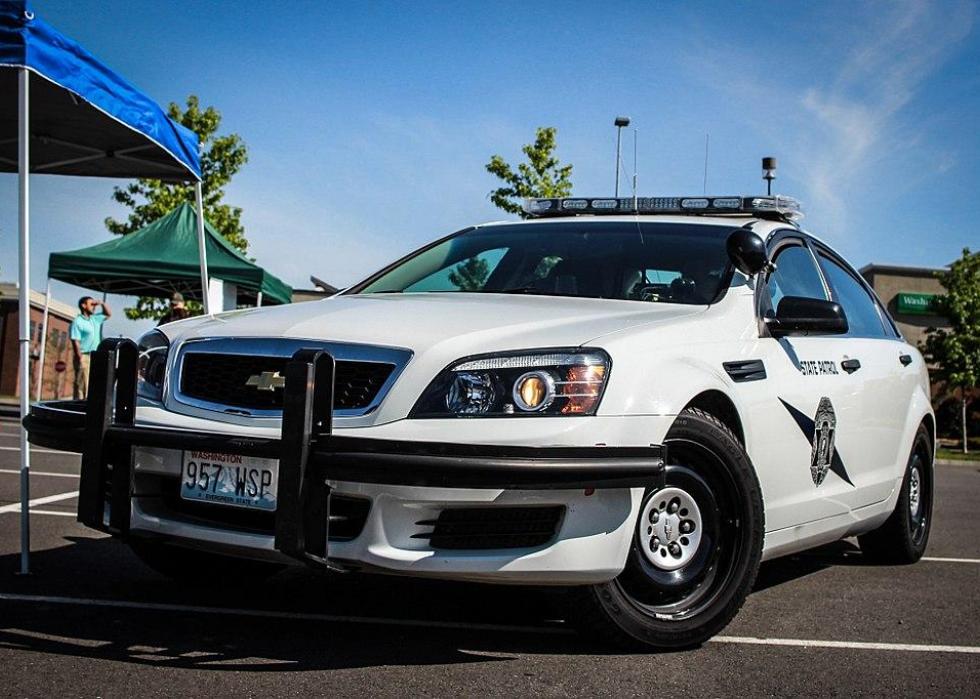 18 / 50
Alex Smith // Wikicommons
#33. Kennewick-Richland, WA
Median annual wage: $80,260
75th-percentile annual wage: $93,200
90th-percentile annual wage: $101,390
Total employed: 490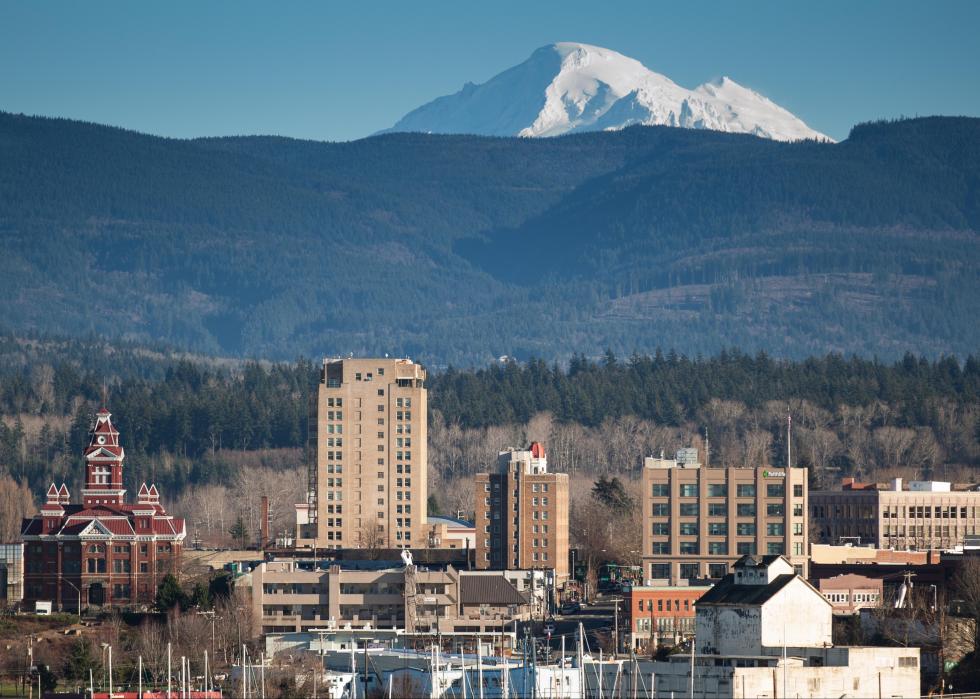 19 / 50
Nick Kelly / Faithlife Corporation
#32. Bellingham, WA
Median annual wage: $80,910
75th-percentile annual wage: $93,200
90th-percentile annual wage: $101,540
Total employed: 260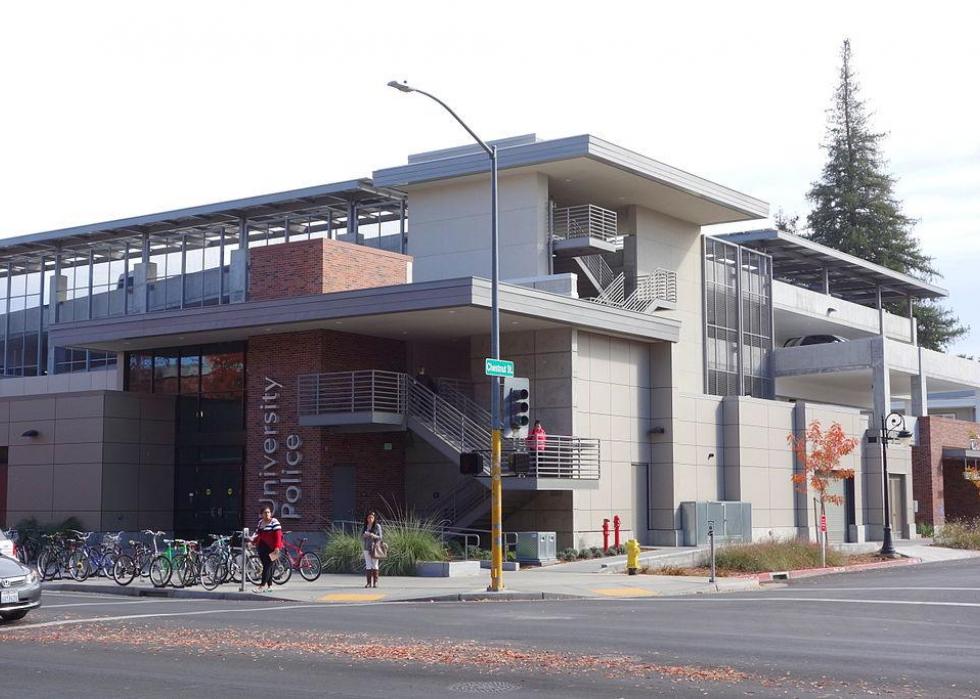 20 / 50
#31. Chico, CA
Median annual wage: $82,000
75th-percentile annual wage: $106,850
90th-percentile annual wage: $120,440
Total employed: 430
21 / 50
Carl Skaggs // Wikicommons
#30. Modesto, CA
Median annual wage: $82,010
75th-percentile annual wage: $102,940
90th-percentile annual wage: $117,110
Total employed: 700
22 / 50
G LeTourneau // Wikicommons
#29. Elgin, IL
Median annual wage: $82,050
75th-percentile annual wage: $95,070
90th-percentile annual wage: $102,190
Total employed: 1,210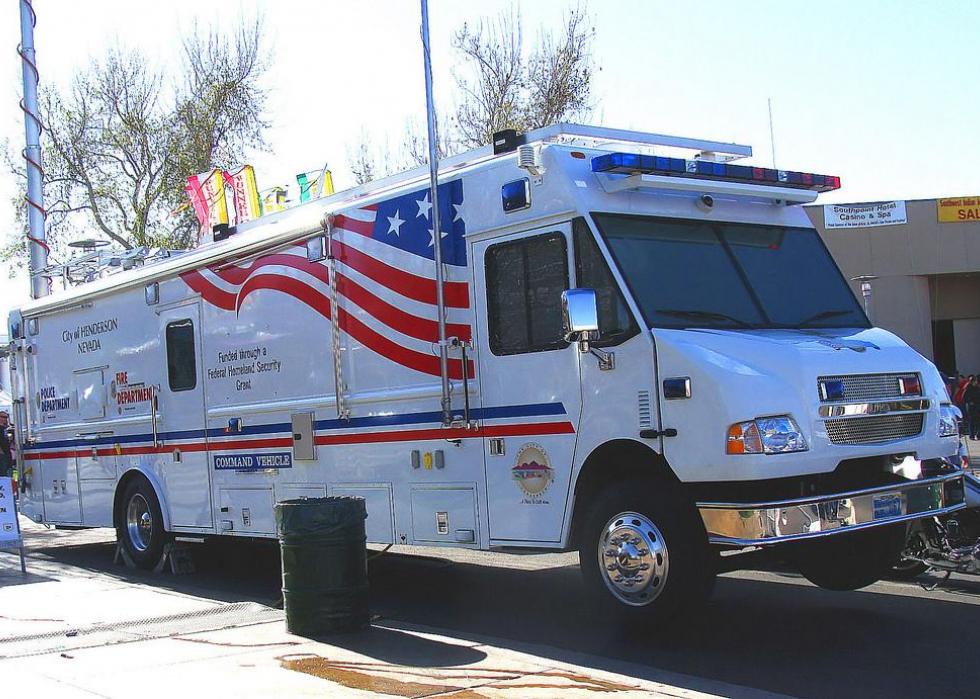 23 / 50
#28. Las Vegas-Henderson-Paradise, NV
Median annual wage: $82,800
75th-percentile annual wage: $95,930
90th-percentile annual wage: $103,700
Total employed: 3,110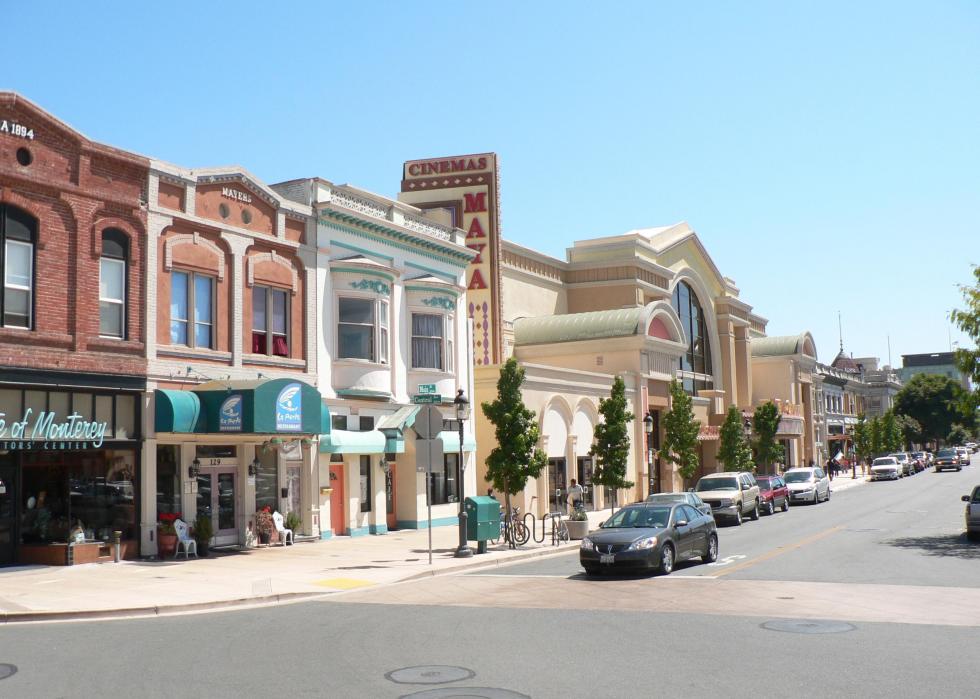 24 / 50
Naotake Murayama // Wikicommons
#27. Salinas, CA
Median annual wage: $82,940
75th-percentile annual wage: $102,480
90th-percentile annual wage: $115,990
Total employed: 560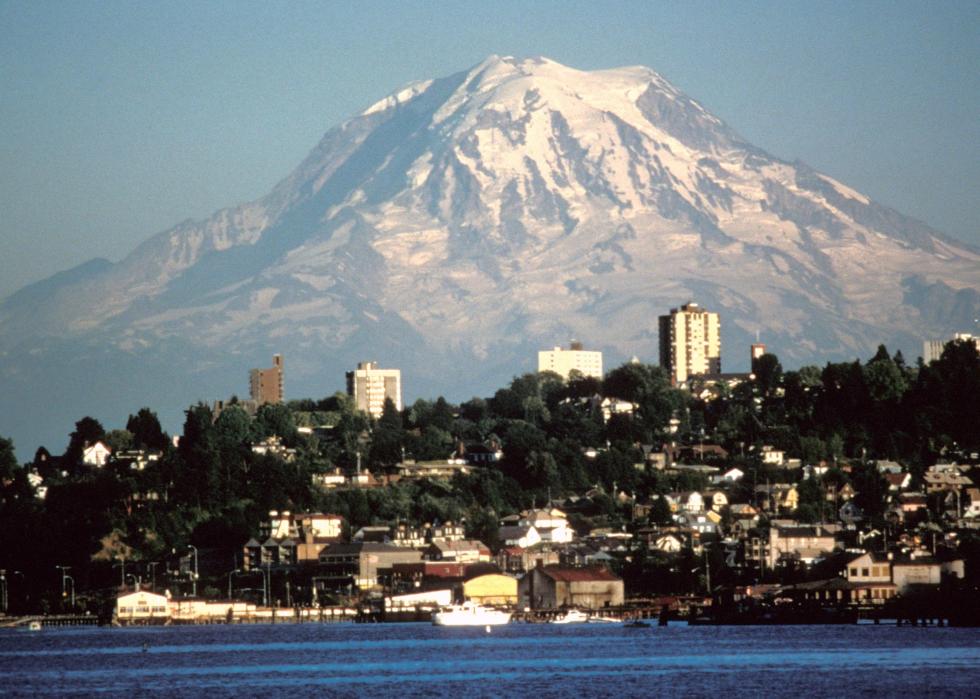 25 / 50
Lyn Topinka (USGS) // Wikicommons
#26. Tacoma-Lakewood, WA
Median annual wage: $84,330
75th-percentile annual wage: $94,580
90th-percentile annual wage: $101,540
Total employed: 970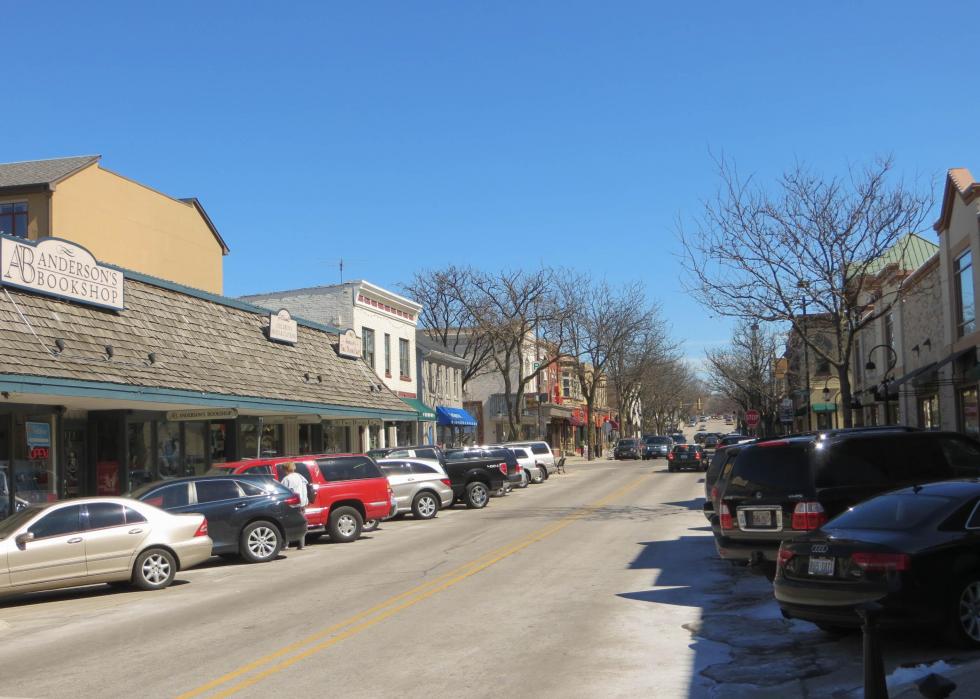 26 / 50
David Wilson // Wikicommons
#25. Chicago-Naperville-Arlington Heights, IL
Median annual wage: $84,600
75th-percentile annual wage: $94,480
90th-percentile annual wage: $100,420
Total employed: 21,290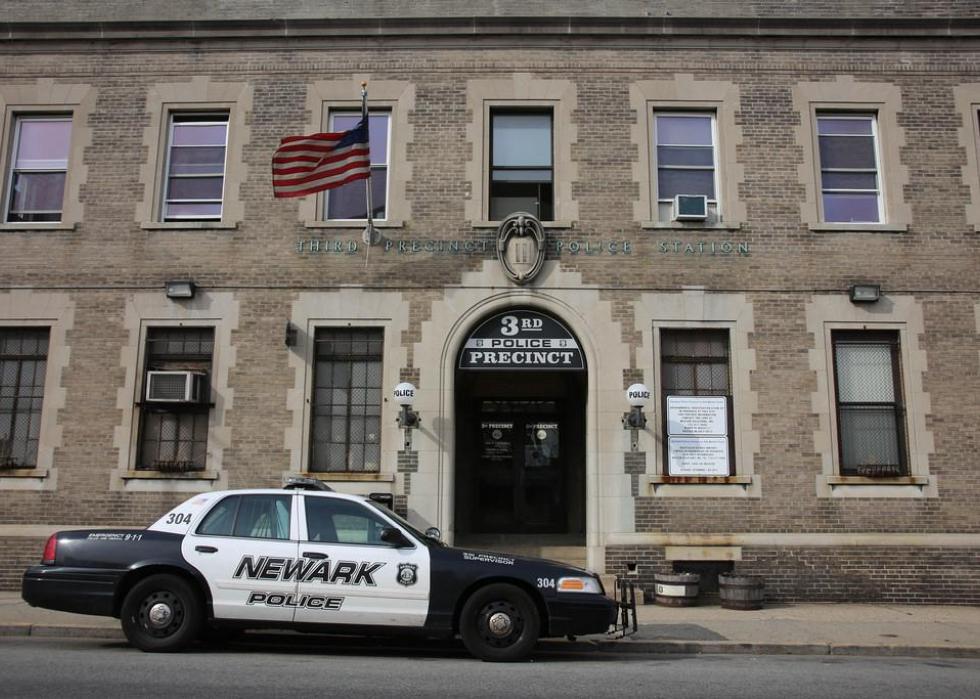 27 / 50
Paul Sableman // Wikicommons
#24. Newark, NJ-PA
Median annual wage: $85,000
75th-percentile annual wage: $105,020
90th-percentile annual wage: $124,890
Total employed: 4,640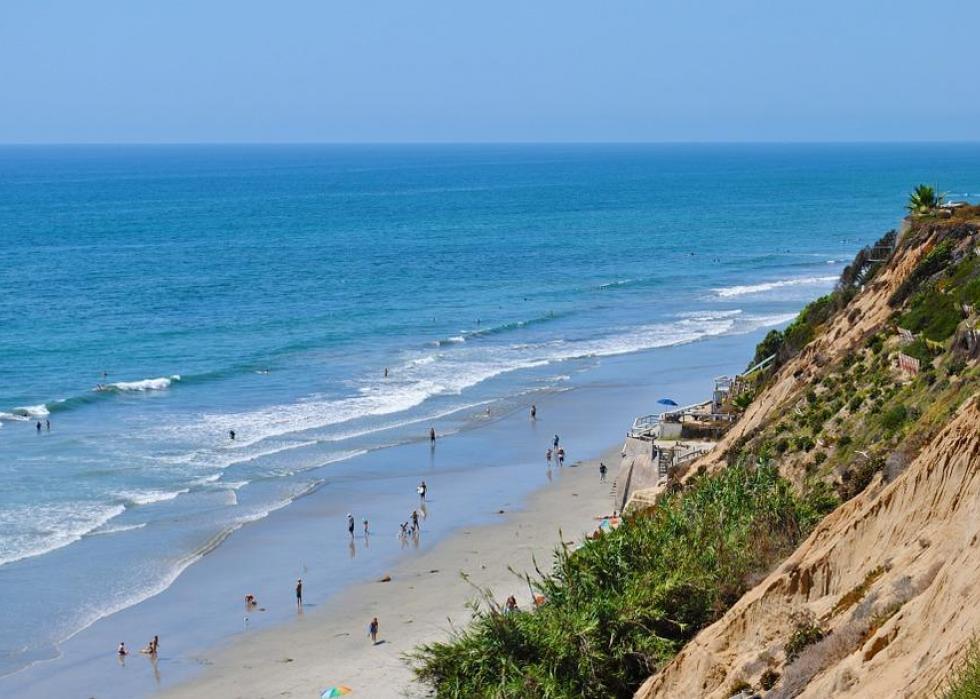 28 / 50
#23. San Diego-Carlsbad, CA
Median annual wage: $85,450
75th-percentile annual wage: $102,040
90th-percentile annual wage: $116,220
Total employed: 4,860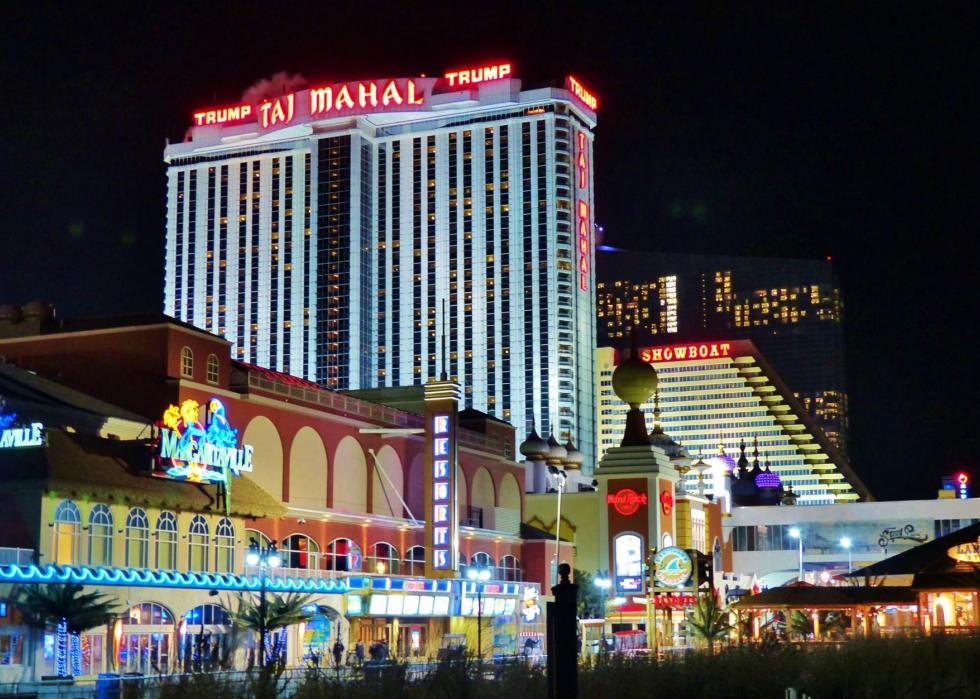 29 / 50
#22. Atlantic City-Hammonton, NJ
Median annual wage: $86,610
75th-percentile annual wage: $97,000
90th-percentile annual wage: $104,500
Total employed: 860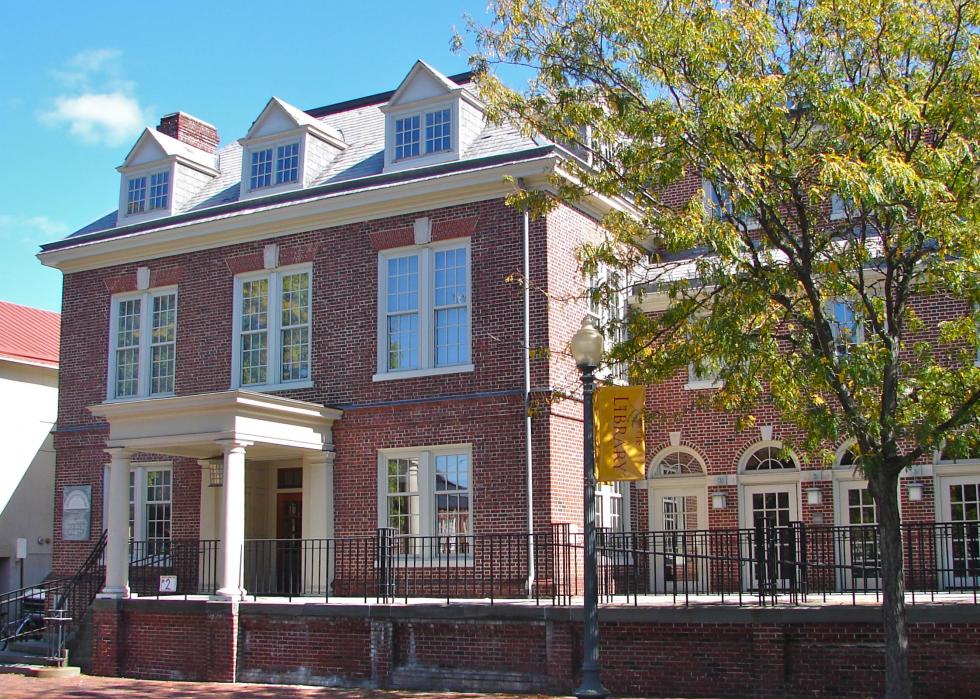 30 / 50
Smallbones // Wikicommons
#21. Montgomery County-Bucks County-Chester County, PA
Median annual wage: $87,670
75th-percentile annual wage: $97,860
90th-percentile annual wage: $104,180
Total employed: 2,820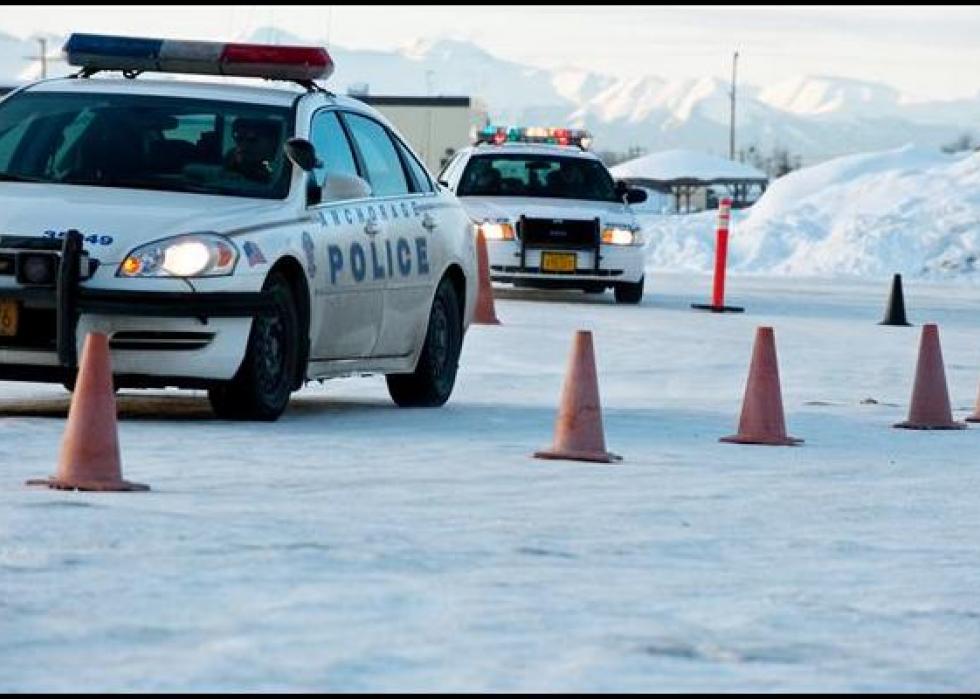 31 / 50
U.S. Air Force photo/Johnathon Green // Wikicommons
#20. Anchorage, AK
Median annual wage: $88,210
75th-percentile annual wage: $97,710
90th-percentile annual wage: $104,640
Total employed: 550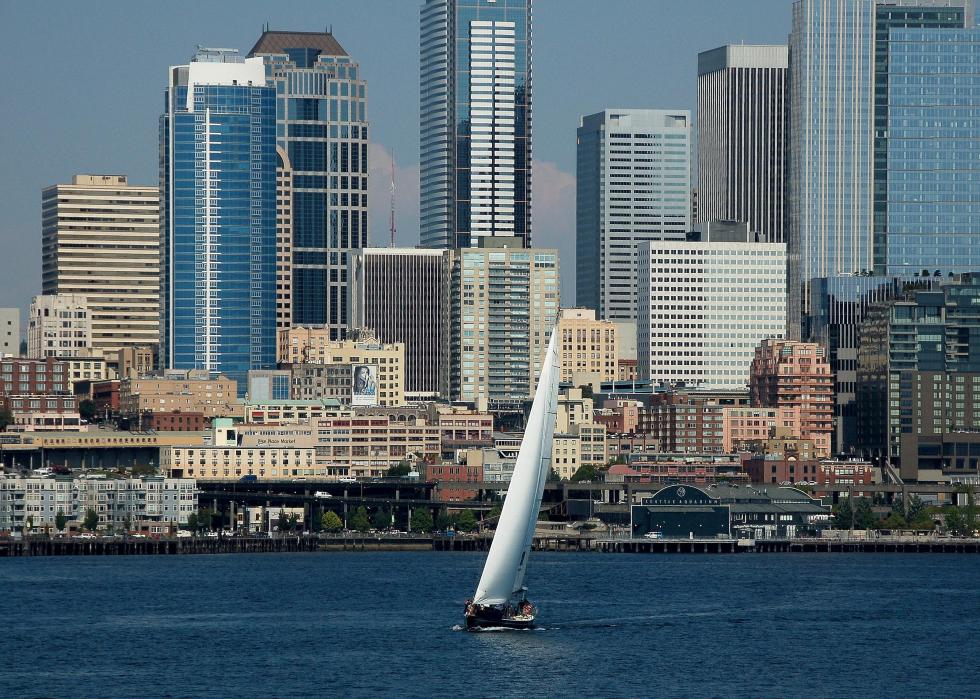 32 / 50
Patrick_McNally // Wikicommons
#19. Seattle-Bellevue-Everett, WA
Median annual wage: $88,400
75th-percentile annual wage: $98,790
90th-percentile annual wage: $106,880
Total employed: 3,910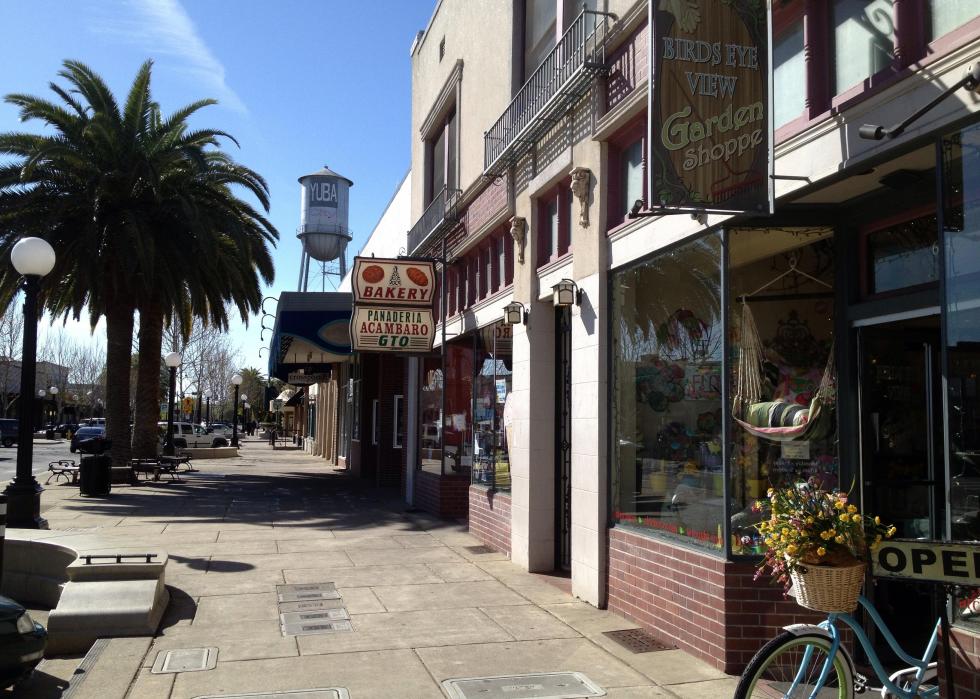 33 / 50
Ray Bouknight // Wikicommons
#18. Yuba City, CA
Median annual wage: $92,260
75th-percentile annual wage: $113,260
90th-percentile annual wage: $126,500
Total employed: 300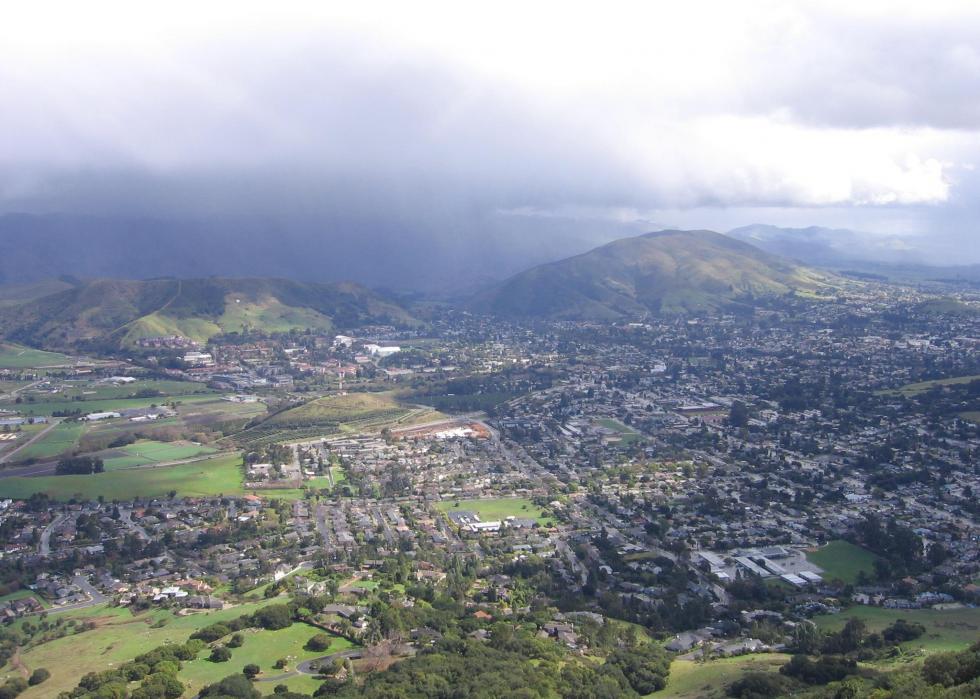 34 / 50
#17. San Luis Obispo-Paso Robles-Arroyo Grande, CA
Median annual wage: $92,620
75th-percentile annual wage: $115,470
90th-percentile annual wage: $121,650
Total employed: 440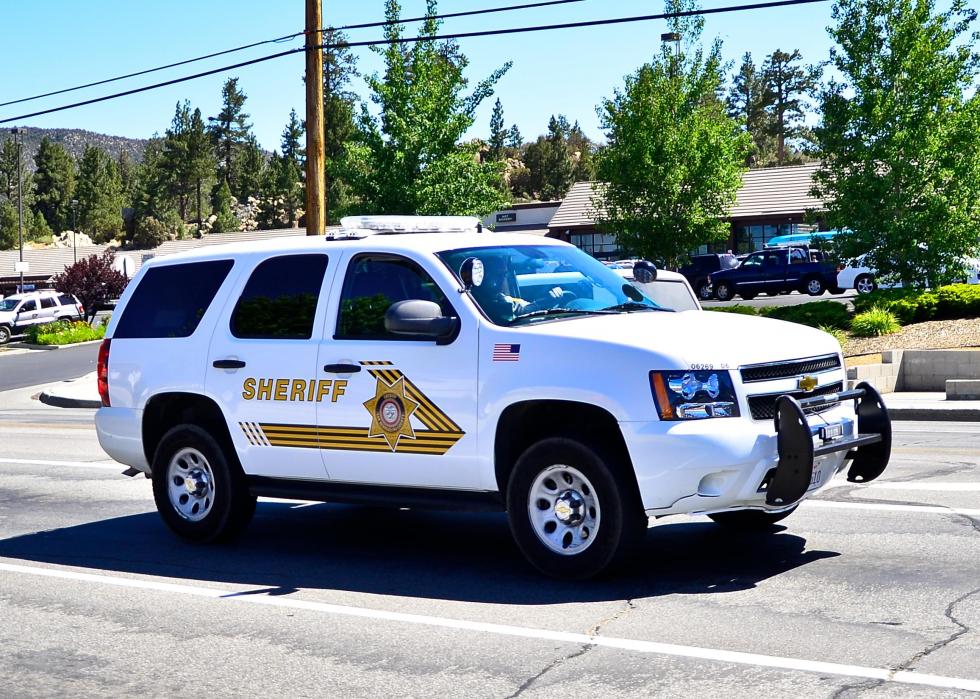 35 / 50
#16. Riverside-San Bernardino-Ontario, CA
Median annual wage: $94,500
75th-percentile annual wage: $110,510
90th-percentile annual wage: $124,210
Total employed: 5,850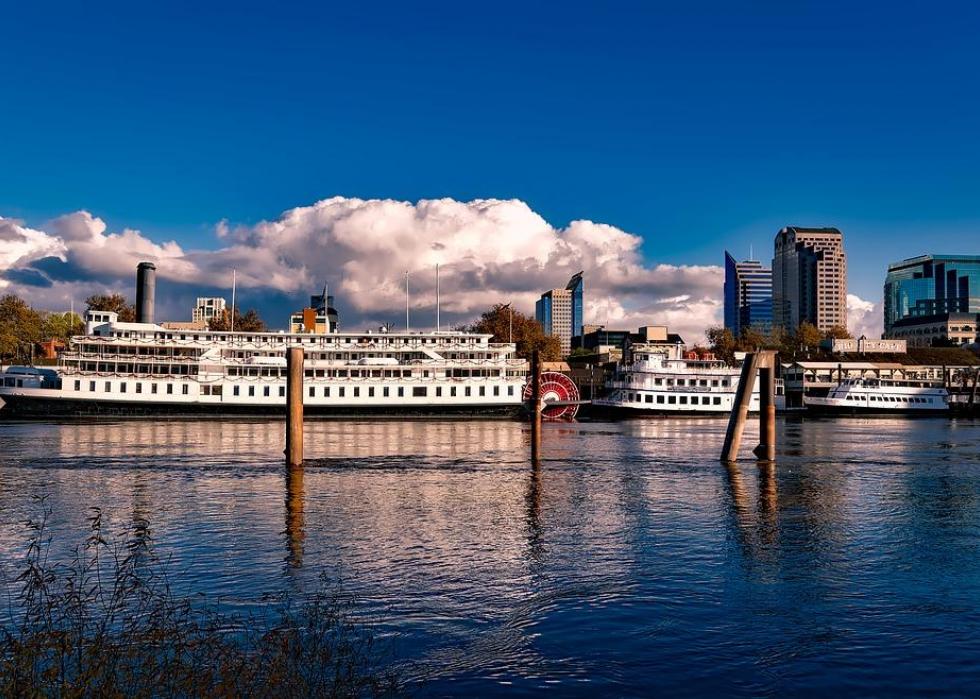 36 / 50
#15. Sacramento--Roseville--Arden-Arcade, CA
Median annual wage: $95,990
75th-percentile annual wage: $113,000
90th-percentile annual wage: $121,250
Total employed: 4,270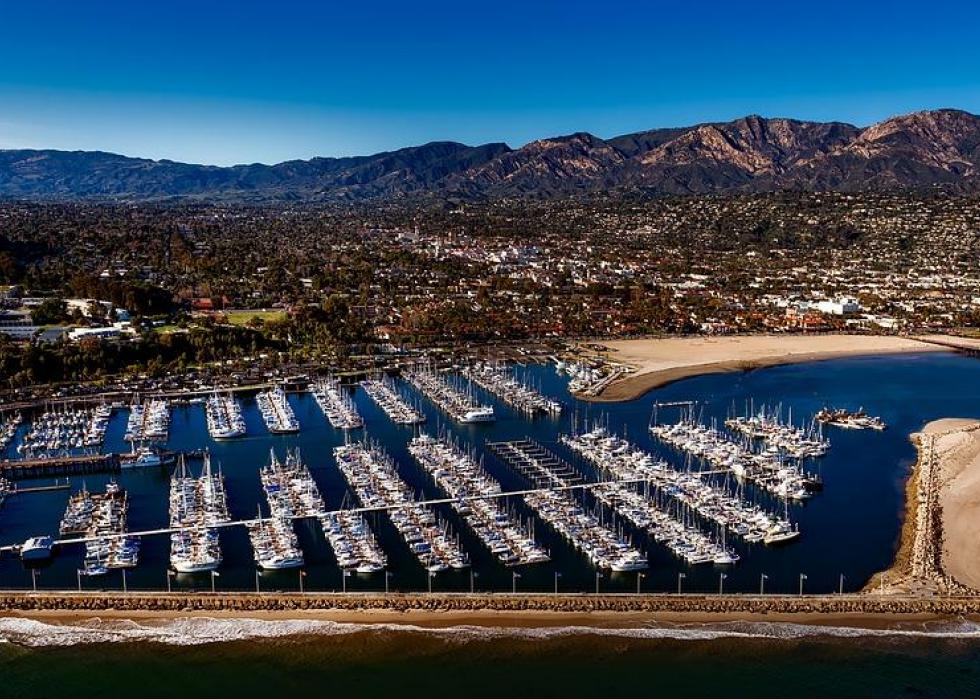 37 / 50
#14. Santa Maria-Santa Barbara, CA
Median annual wage: $98,370
75th-percentile annual wage: $108,570
90th-percentile annual wage: $121,140
Total employed: 640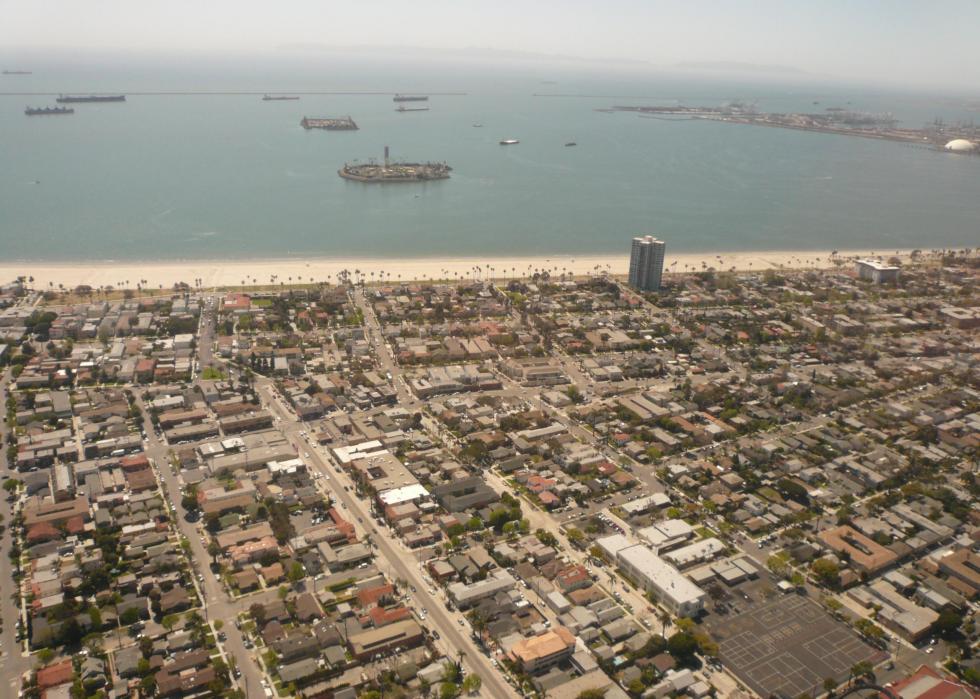 38 / 50
Darkest tree // Wikicommons
#13. Los Angeles-Long Beach-Glendale, CA
Median annual wage: $103,640
75th-percentile annual wage: $122,030
90th-percentile annual wage: $135,420
Total employed: 26,050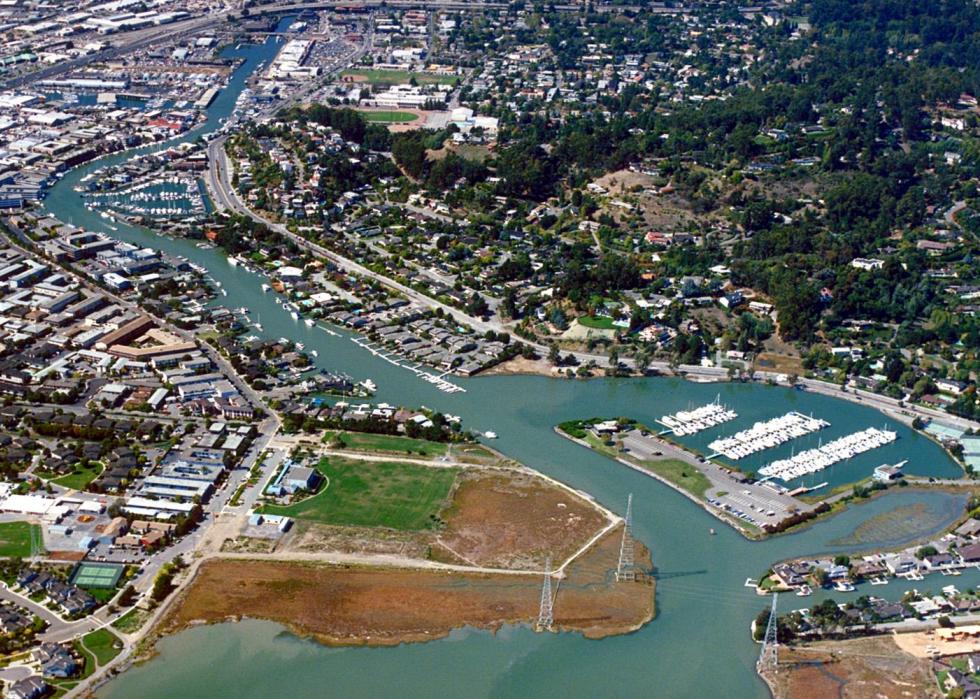 39 / 50
Robert Campbell, U.S. Army Corps of Engineers
#12. San Rafael, CA
Median annual wage: $104,070
75th-percentile annual wage: $118,840
90th-percentile annual wage: $133,430
Total employed: 360
40 / 50
Tony Webster // Wikicommons
#11. Redding, CA
Median annual wage: $104,340
75th-percentile annual wage: $116,990
90th-percentile annual wage: $128,790
Total employed: 300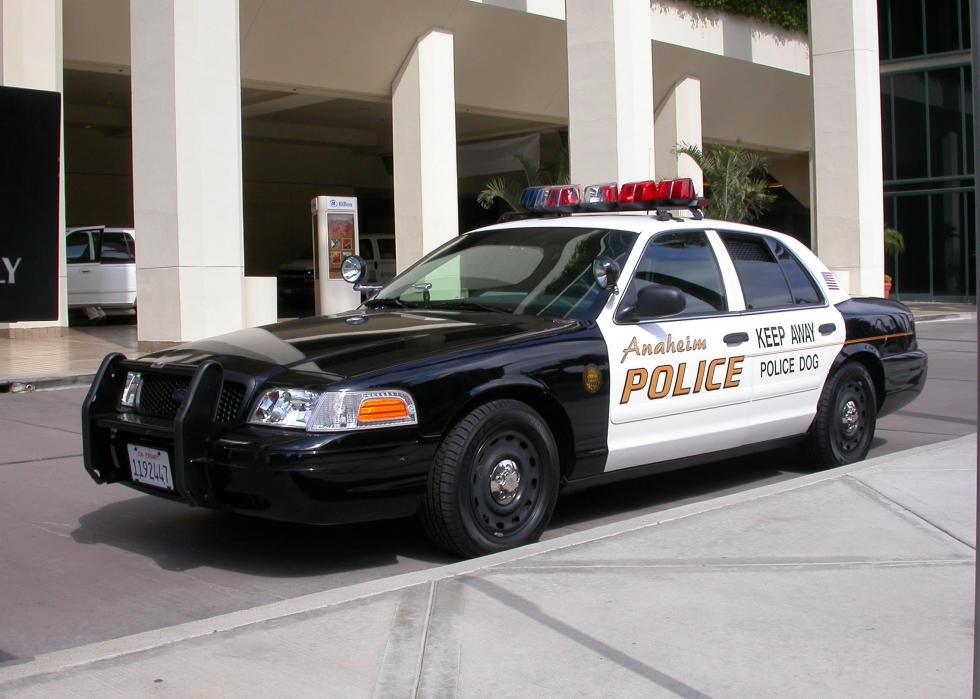 41 / 50
Mister Falcon // Wikicommons
#10. Anaheim-Santa Ana-Irvine, CA
Median annual wage: $105,120
75th-percentile annual wage: $121,680
90th-percentile annual wage: $135,600
Total employed: 4,360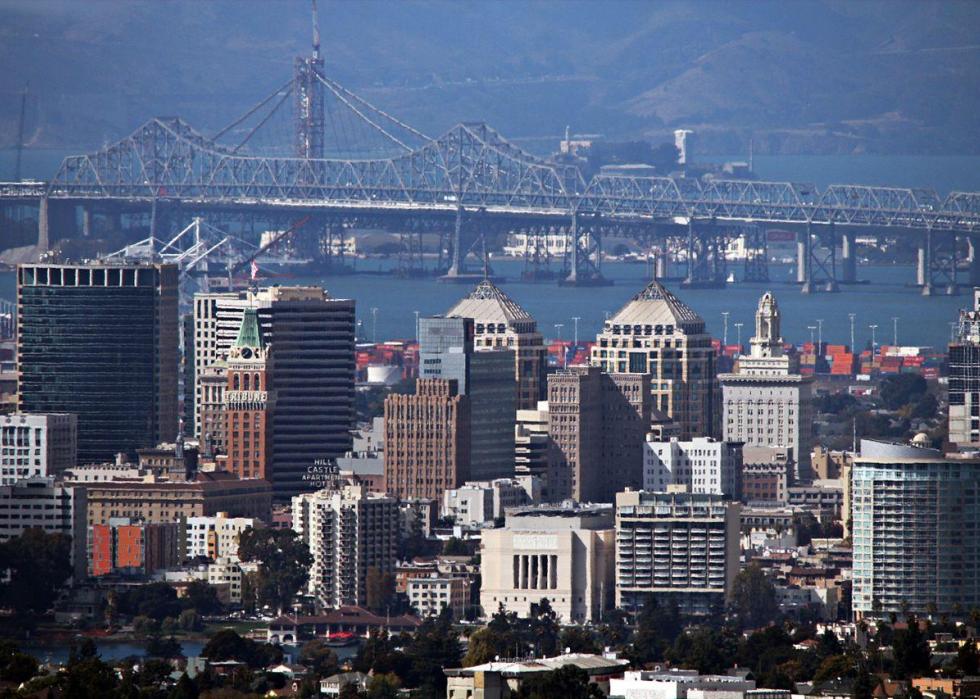 42 / 50
Basil D Soufi // Wikicommons
#9. Oakland-Hayward-Berkeley, CA
Median annual wage: $105,990
75th-percentile annual wage: $121,720
90th-percentile annual wage: $135,170
Total employed: 4,770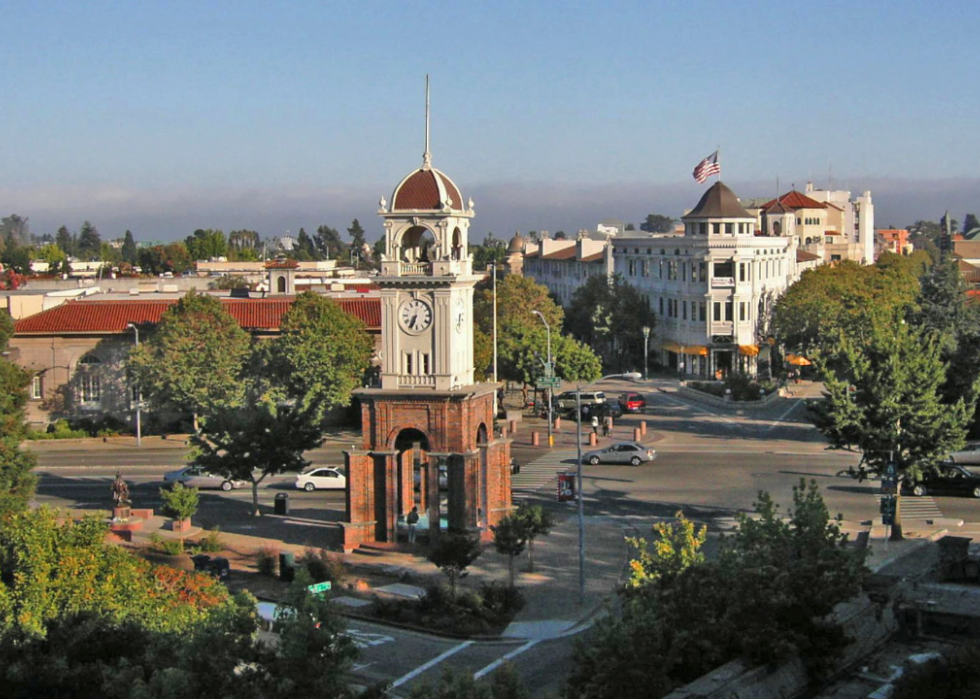 43 / 50
Aaronbrick // Wikicommons
#8. Santa Cruz-Watsonville, CA
Median annual wage: $110,090
75th-percentile annual wage: $124,480
90th-percentile annual wage: $136,470
Total employed: 430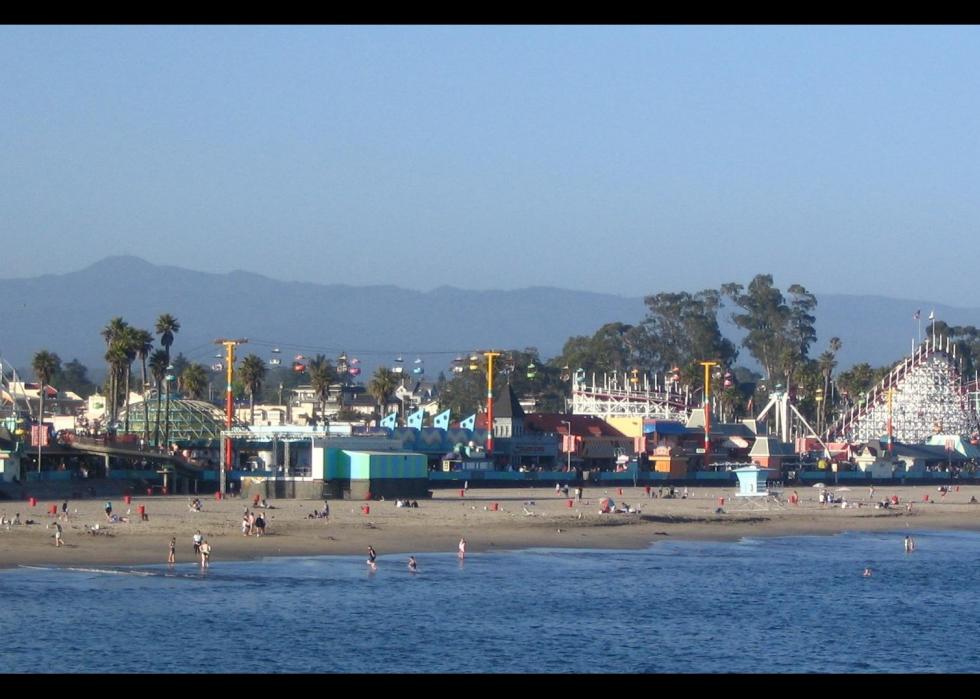 44 / 50
#7. Santa Rosa, CA
Median annual wage: $112,990
75th-percentile annual wage: $124,410
90th-percentile annual wage: $134,110
Total employed: 630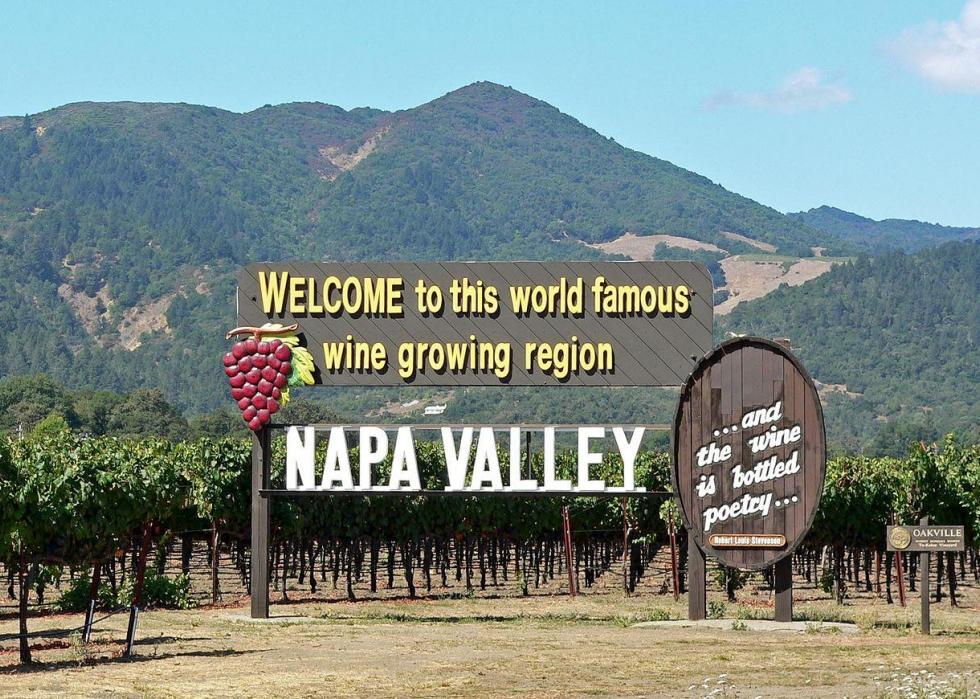 45 / 50
Stan Shebs // Wikicommons
#6. Napa, CA
Median annual wage: $113,000
75th-percentile annual wage: $124,040
90th-percentile annual wage: $133,730
Total employed: 240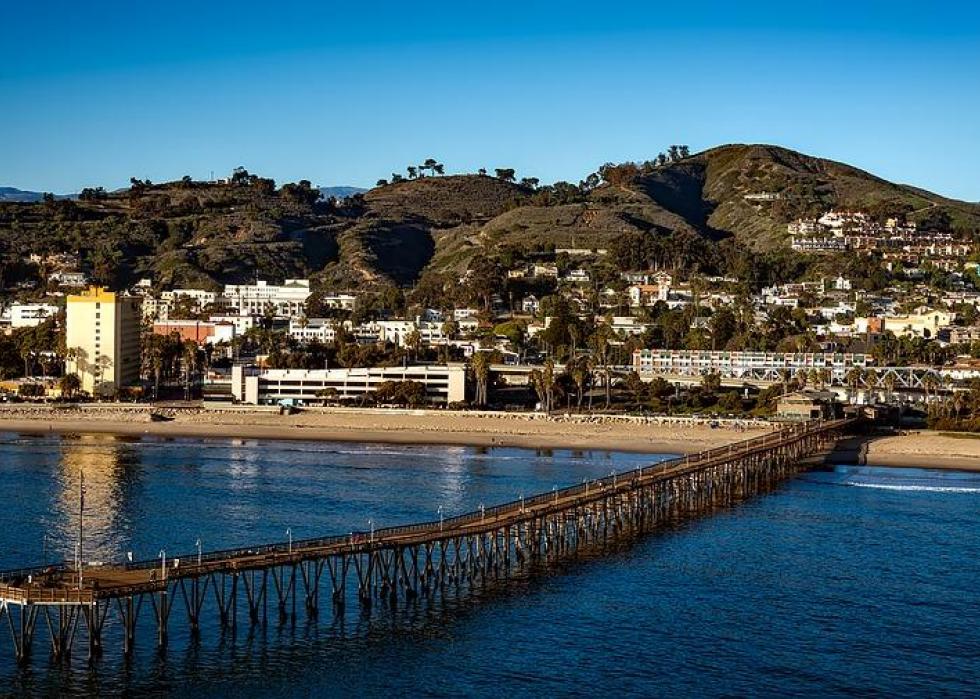 46 / 50
#5. Oxnard-Thousand Oaks-Ventura, CA
Median annual wage: $113,640
75th-percentile annual wage: $127,700
90th-percentile annual wage: $142,820
Total employed: 1,340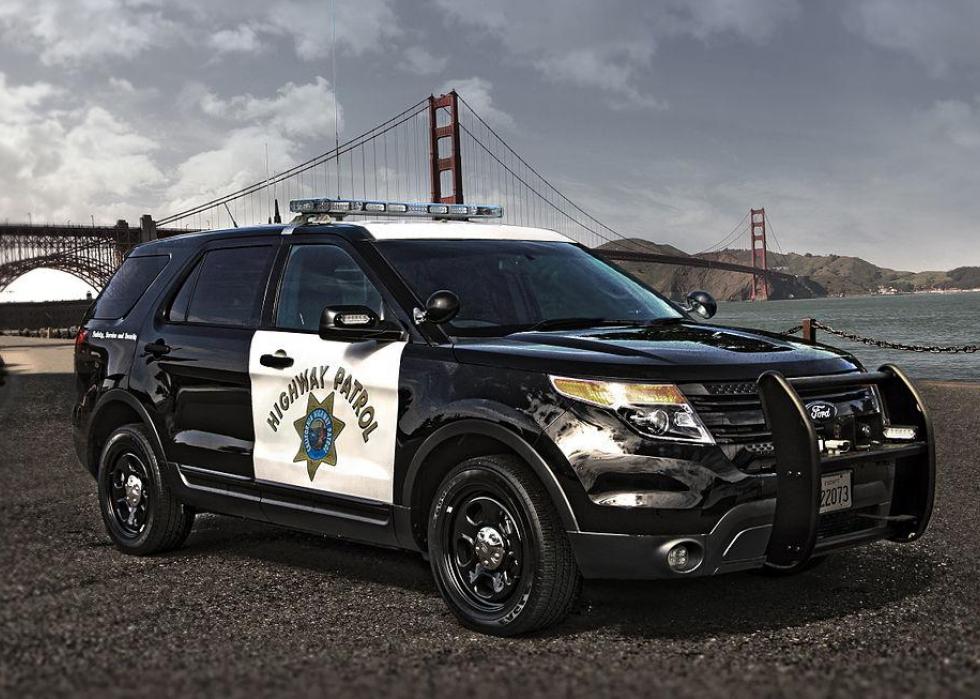 47 / 50
California Highway Patrol // Wikicommons
#4. San Francisco-Redwood City-South San Francisco, CA
Median annual wage: $114,050
75th-percentile annual wage: $130,910
90th-percentile annual wage: $151,500
Total employed: 4,610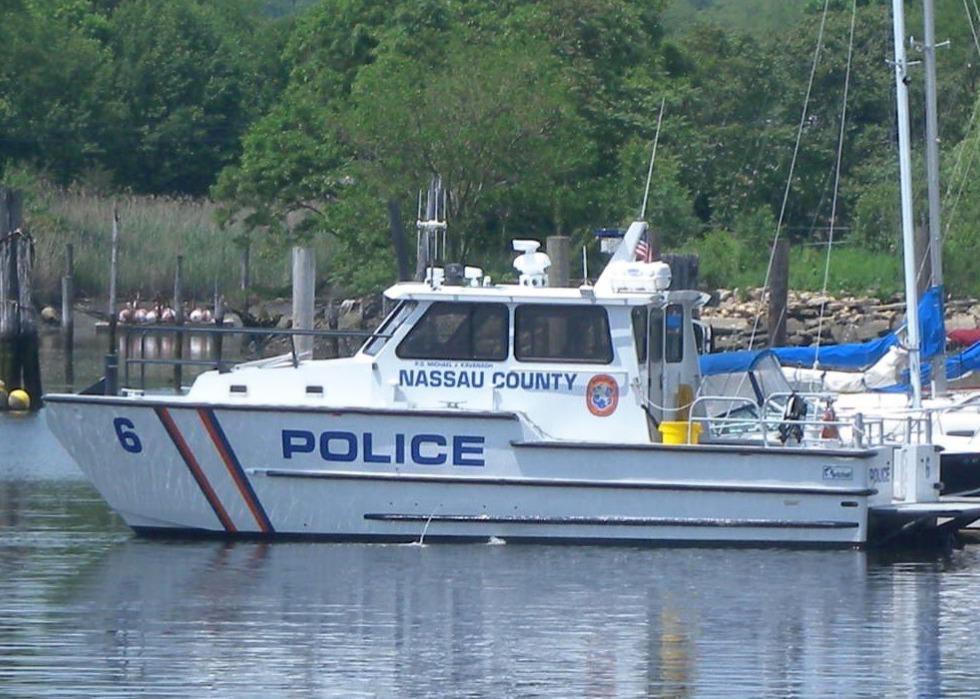 48 / 50
Jim.henderson // Wikicommons
#3. Nassau County-Suffolk County, NY
Median annual wage: $114,330
75th-percentile annual wage: $127,070
90th-percentile annual wage: $134,780
Total employed: 5,200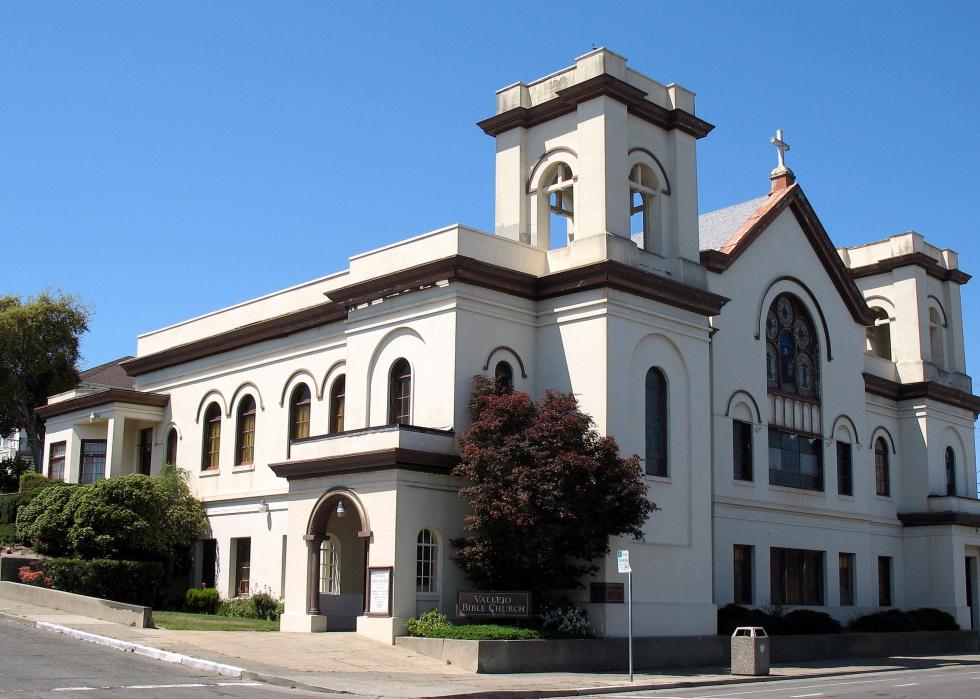 49 / 50
Sanfranman59 // Wikicommons
#2. Vallejo-Fairfield, CA
Median annual wage: $115,460
75th-percentile annual wage: $122,340
90th-percentile annual wage: $135,290
Total employed: 680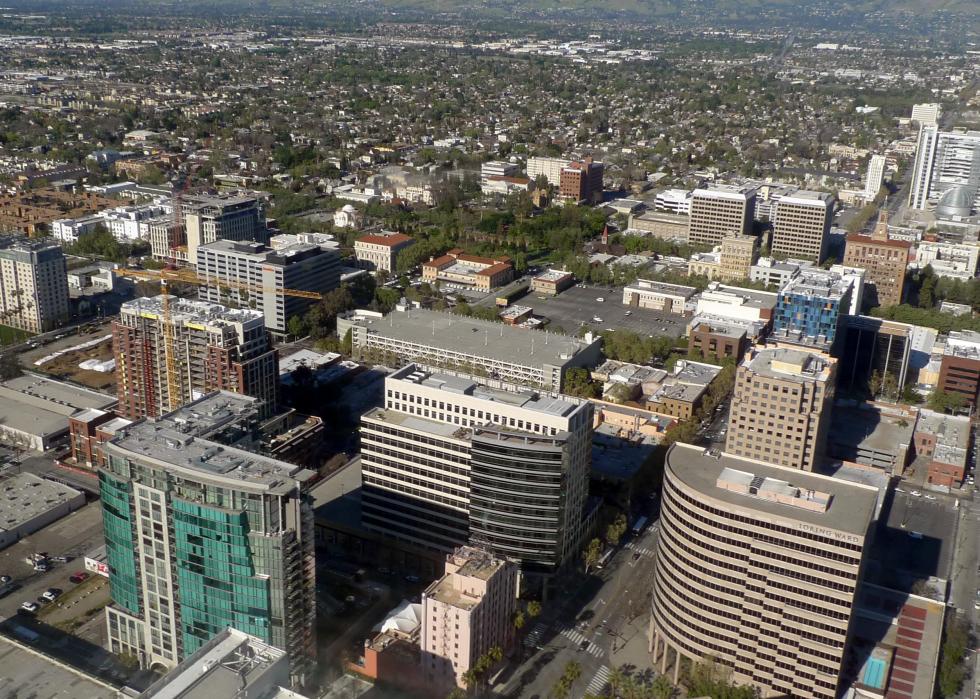 50 / 50
Don Ramey Logan // Wikicommons
#1. San Jose-Sunnyvale-Santa Clara, CA
Median annual wage: $124,610
75th-percentile annual wage: $139,170
90th-percentile annual wage: $162,640
Total employed: 3,810