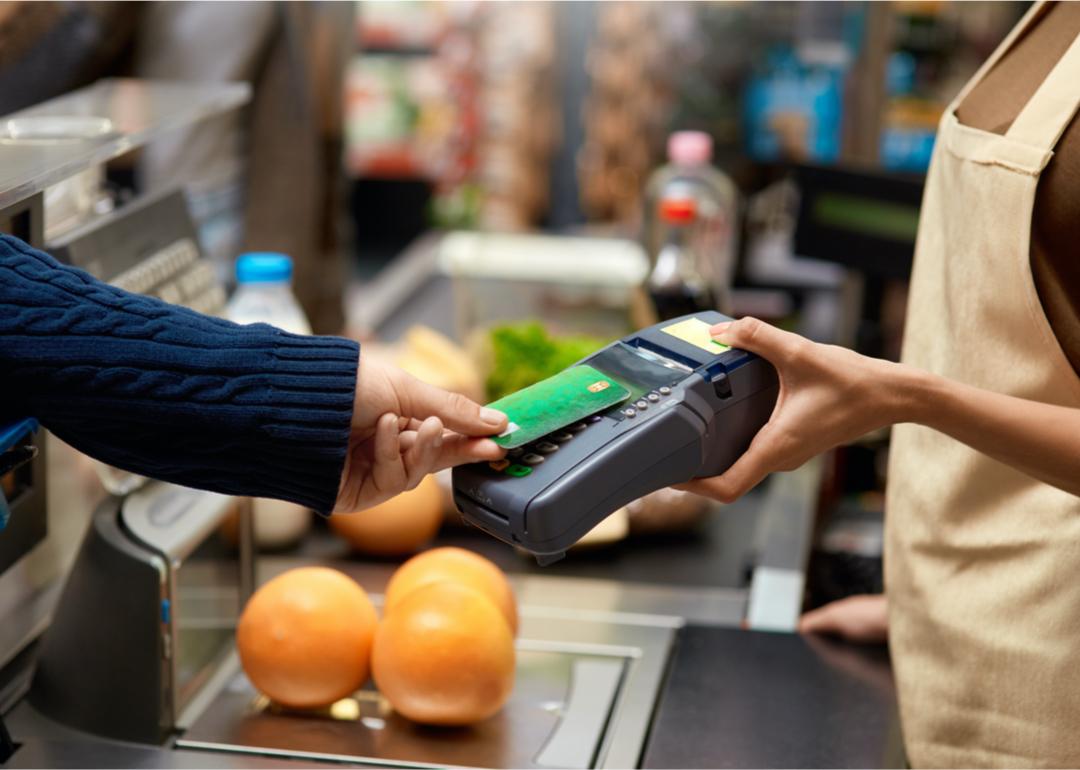 Stacker Studio
How grocery store employment has changed over the last 20 years
Viktoriia Hnatiuk // Shutterstock
How grocery store employment has changed over the last 20 years
Grocery store workers stood at the front lines of the COVID-19 pandemic, putting these employees at significantly higher risk for contracting and spreading the virus. By June of this year, there had been at least 185 grocery worker deaths and at least 42,000 grocery workers infected or exposed, according to data from The United Food and Commercial Workers International Union (UFCW). To protect these essential workers, stores across the country implemented one-way aisles, strict social-distancing requirements, and increased customer access to contactless shopping.
The average wages of supermarket workers in the U.S. have topped $15 an hour for the first time in history. This record high is the result of significant and rapid wage hikes designed to attract employees so they are compensated accordingly for the risk factors of working amid the COVID-19 pandemic.
Grocery inventory forecasting software company Shelf Engine compiled a list of significant changes to grocery store employment in the 21st century. Information comes from multiple sources, including Bureau of Labor Statistics (BLS) data from the 2021 Industries at a Glance report and L.E.K.'s 2017 report "Rising Labor Costs—and What Retailers Can Do About Them."
Many factors have changed grocery store employment in the 21st century, from targeted recruiting efforts for highly qualified employees to enhanced benefits for workers in a bid to increase retention. The COVID-19 pandemic has dramatically transformed the way grocery store employment operates, but changes across the board have been incrementally taking place over the last 20 years. The evolving grocery store landscape has led to different customer service experiences, from self-checkout to contactless checkout.
Keep reading to learn more about how labor organizing, the federal minimum wage, and more have shaped grocery store employment in the last 20 years.
This story originally appeared on Shelf Engine and was produced and distributed in partnership with Stacker Studio.