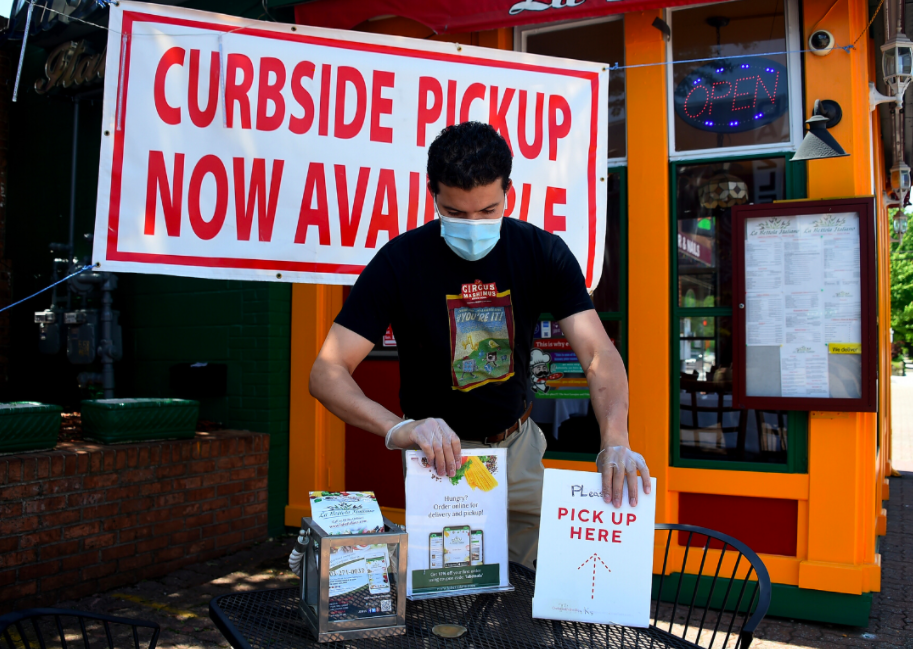 How the most common jobs in America are impacted by COVID-19
OLIVIER DOULIERY // Getty Images
How the most common jobs in America are impacted by the COVID-19
The economic fallout of the coronavirus pandemic has spared practically no one. Amid mass closures and layoffs, by April more than 40% of small businesses say they may have to close for good. Passenger numbers on planes dropped more than 90%, while consumers canceled car maintenance appointments and home repairs. Most of those who lost their jobs in the earliest waves were employees whose jobs could not be done remotely.
State and local governments have seen hundreds of billions of dollars in tax revenues disappear—dollars needed to pay teachers, firefighters, and police; keep trains and buses running; courts in session; roads paved; and parks mowed. Unlike the Great Depression, which crept up over years, the coronavirus blows came quickly—almost overnight for some.
Many people still on the job are clad head-to-toe in protective gear to limit their risk of exposure. Others in lower-paid jobs, like store clerks, wear thin masks and gloves and hope for the best. Technicians and repair workers are trying to figure out how to make house calls without seeing their customers, and banks are trying to figure out how to arrange complex financial transactions with clients on video screens.
To see how jobs are being impacted by COVID-19, Stacker compiled a list of the 100 most common jobs in America, using employment data from May 2019 U.S. Bureau of Labor Statistics released in 2020.
The impacted jobs range from physicians and lawyers to maids and preschool teachers, from dishwashers and truck drivers to welders and hairstylists—none are escaping COVID-19's wrath.
You may also like: 12 original companies in the Dow Jones Industrial Average (and what happened to them)