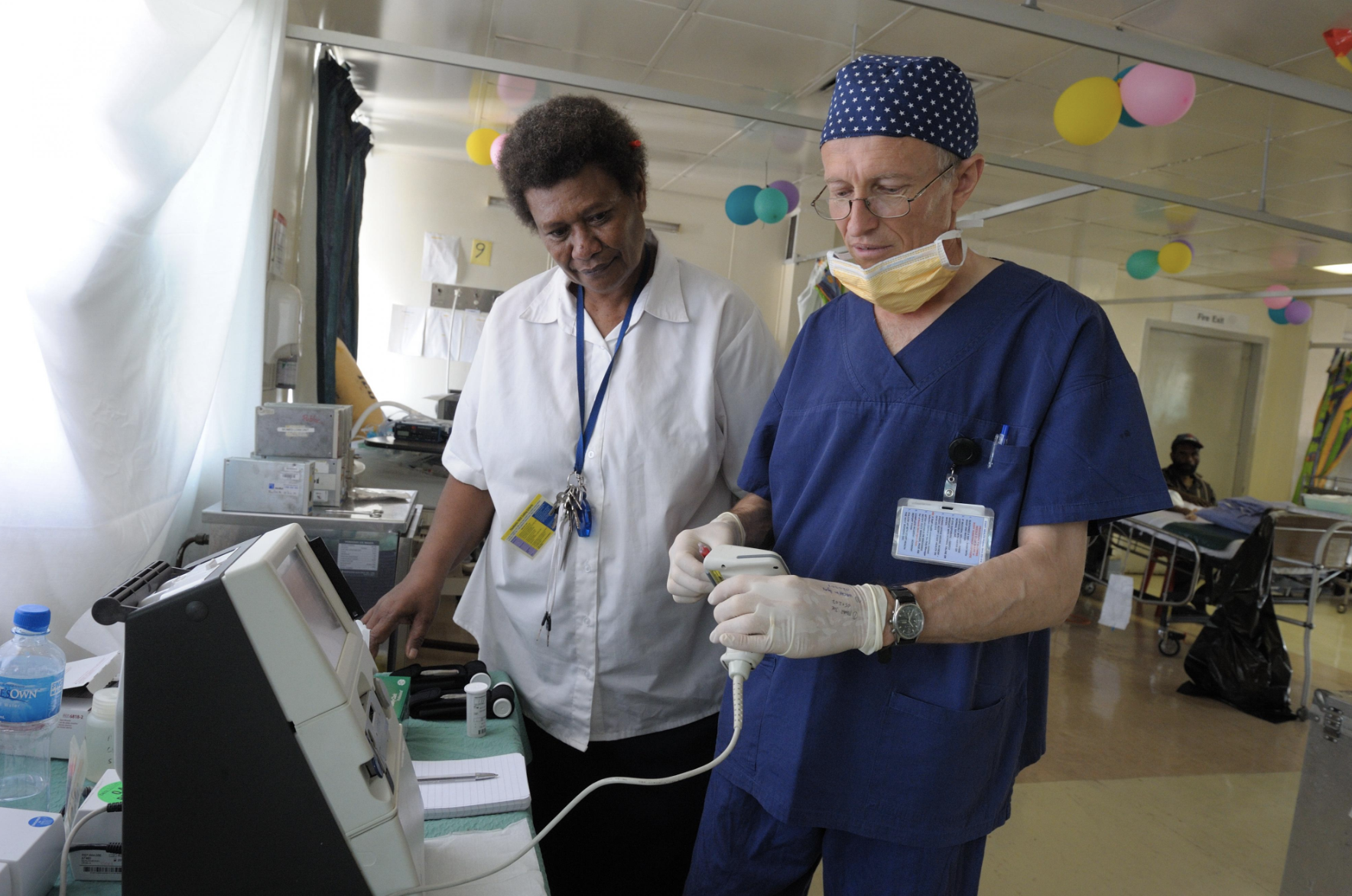 Jobs expected to grow the most by 2026
Department of Foreign Affairs and Trade // Wikimedia Commons
Jobs expected to grow the most by 2026
Deciding which career to pursue after high school often involves carefully balancing passion and finance, which only becomes harder when the average college graduate holds around $37,000 in student-loan debt. For the last decade, educators from elementary schools to colleges are pushing more students toward the growing fields of science, technology, math, and engineering to better their chances of finding a good job once they enter the workforce. Critics worry the renewed focus on STEM will lead to sacrifices in other areas of U.S. education. Others see STEM as the future of the U.S. economy in the 21st century, with growth of over 20% in these fields compared to just 4% in non-STEM sectors.
STEM occupations may be the present for the U.S. job market, but will they continue to be the wave of the future? Stacker analyzed Bureau of Labor Statistics employment data comparing 2016 statistics to projections for 2026 to rank the 100 jobs that will see the most growth over the next eight years by percentage change in jobs. If two jobs had the same projected growth, the field that employed more people was ranked higher.
It looks like the U.S. will be riding the STEM wave for a while longer. The results reveal that over 90 of the 100 jobs on this list require some level of technical knowledge, from pipelayers to computer programmers. Read on to discover the few non-STEM jobs that managed to make the cut, and see why pursuing the health care field might be the safest bet if you're planning on job hunting in the next few years.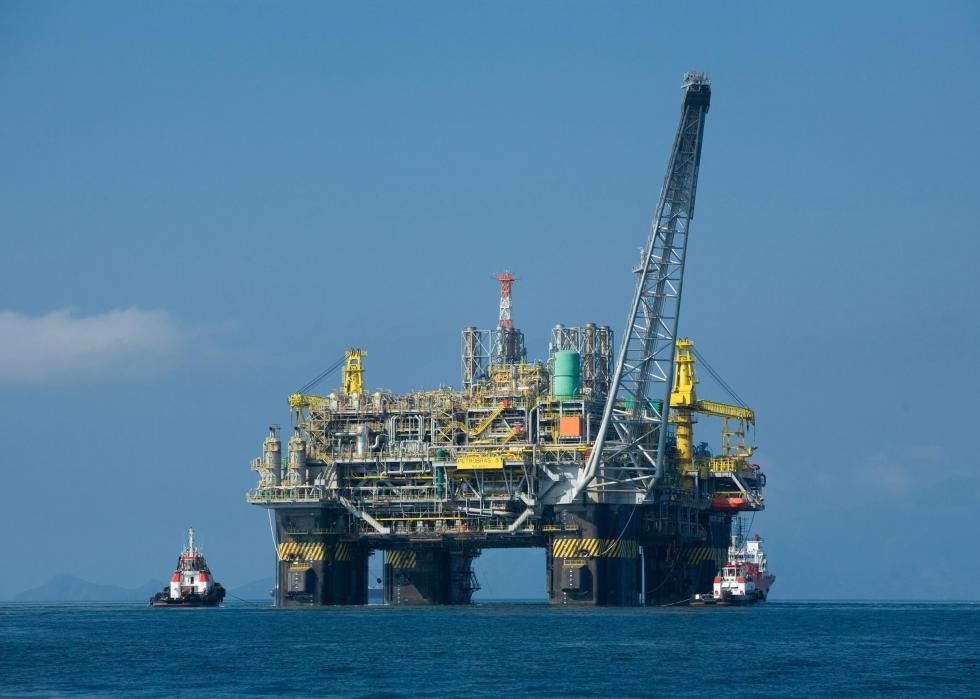 1 / 100
Divulgação Petrobras // Wikipedia
#100: Geological and petroleum technicians
Projected percent change in employment between 2016 and 2026: 16.4%
Total employment in 2016: 15,000
Total projected employment in 2026: 17,400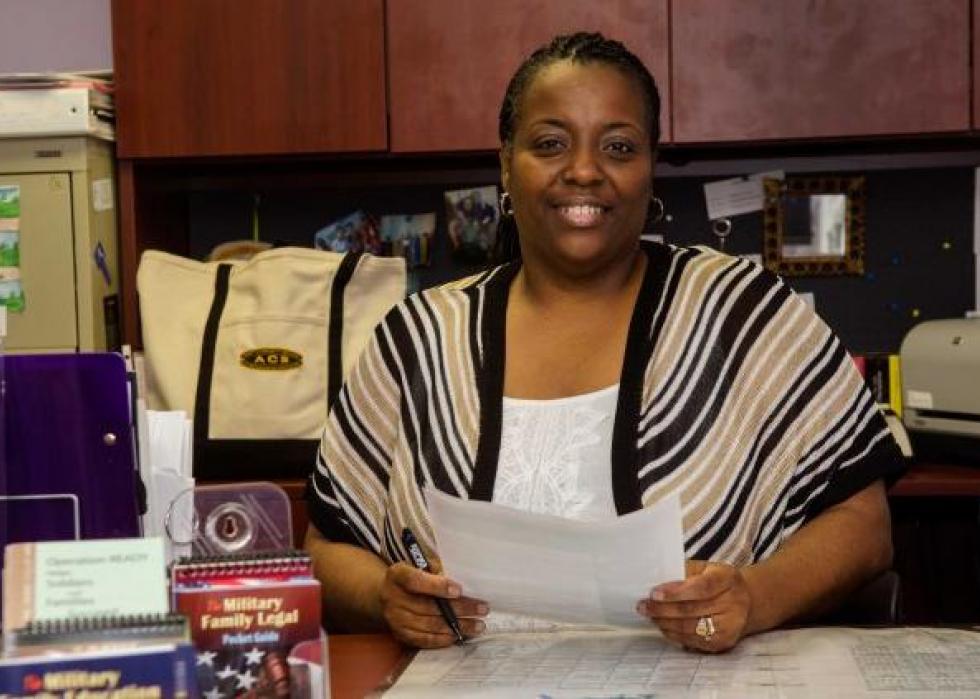 2 / 100
#99: Social and human service assistants
Projected percent change in employment between 2016 and 2026: 16.4%
Total employment in 2016: 389,800
Total projected employment in 2026: 453,600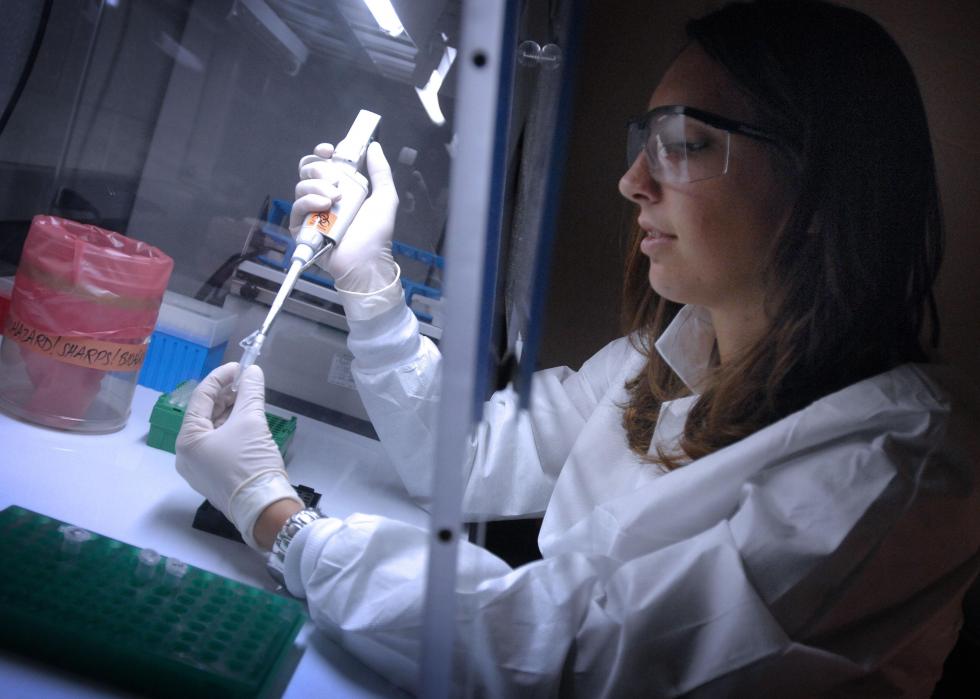 3 / 100
Fred W. Baker III // USDOD
#98: Forensic science technicians
Projected percent change in employment between 2016 and 2026: 16.8%
Total employment in 2016: 15,400
Total projected employment in 2026: 18,000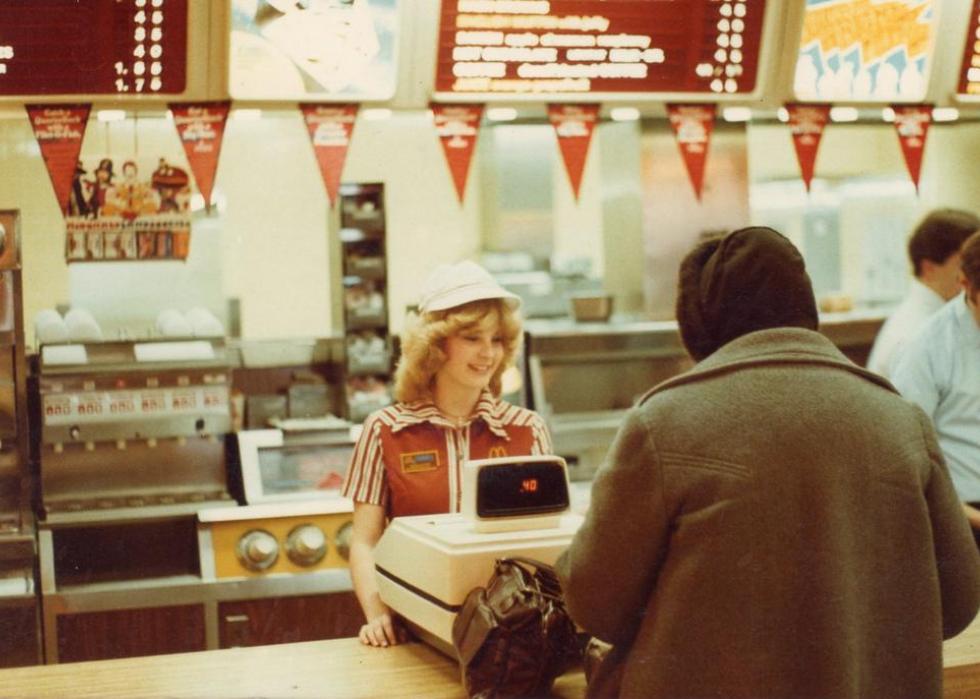 4 / 100
#97: Combined food preparation and serving workers, including fast food
Projected percent change in employment between 2016 and 2026: 16.8%
Total employment in 2016: 3,452,200
Total projected employment in 2026: 4,032,100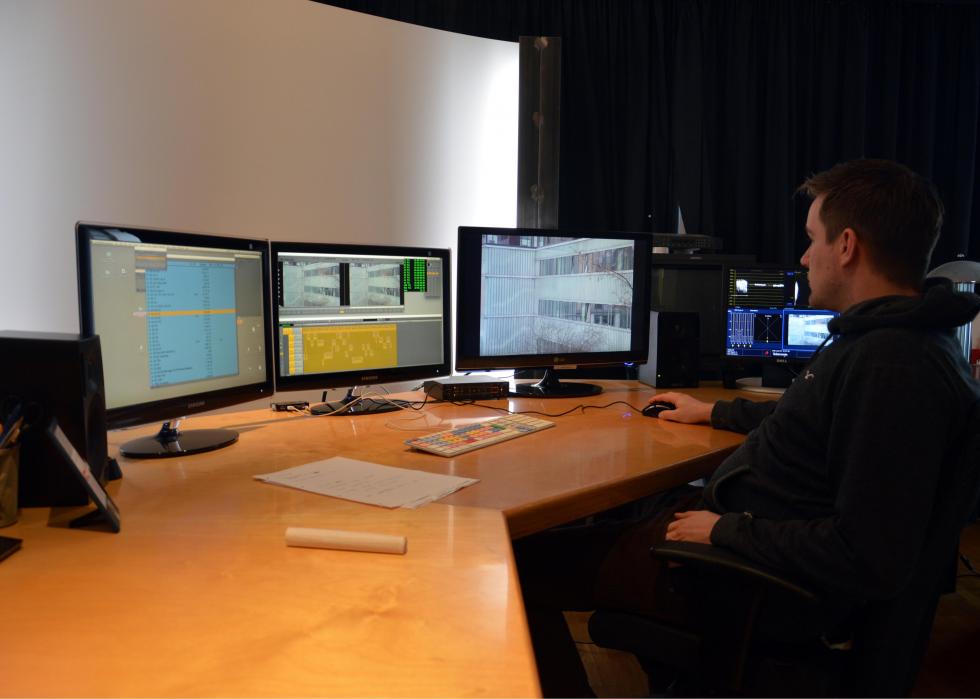 5 / 100
Klaus Eichler // Wikicommons
#96: Film and video editors
Projected percent change in employment between 2016 and 2026: 17%
Total employment in 2016: 34,200
Total projected employment in 2026: 40,000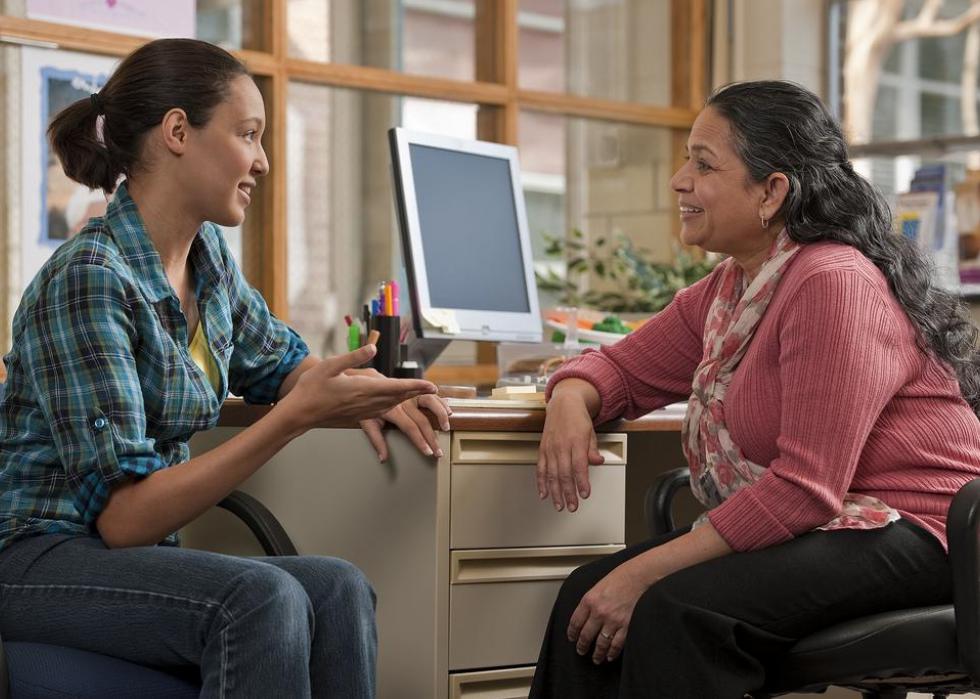 6 / 100
#95: Counselors
Projected percent change in employment between 2016 and 2026: 17%
Total employment in 2016: 744,500
Total projected employment in 2026: 870,700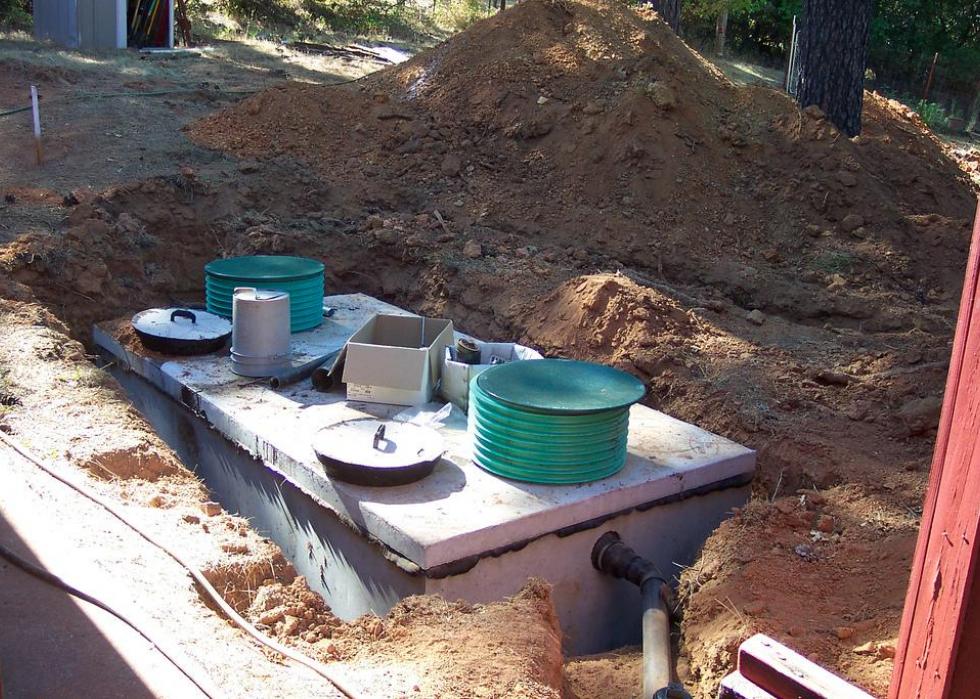 7 / 100
#94: Septic tank servicers and sewer pipe cleaners
Projected percent change in employment between 2016 and 2026: 17.2%
Total employment in 2016: 28,500
Total projected employment in 2026: 33,400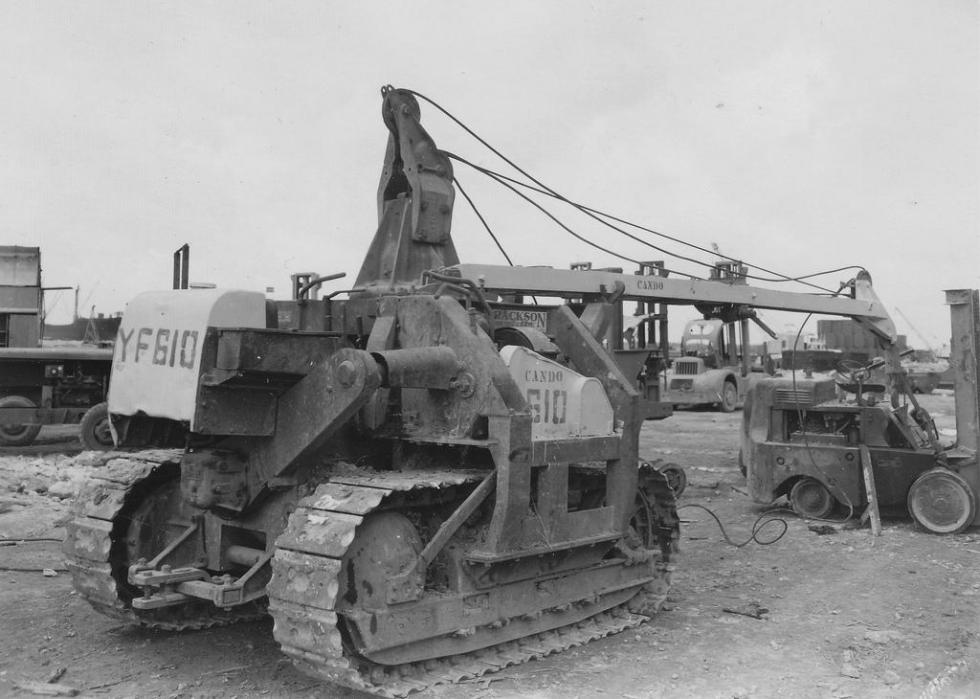 8 / 100
U.S. Navy Seabee Museum // Flickr
#93: Pipelayers
Projected percent change in employment between 2016 and 2026: 17.2%
Total employment in 2016: 44,100
Total projected employment in 2026: 51,700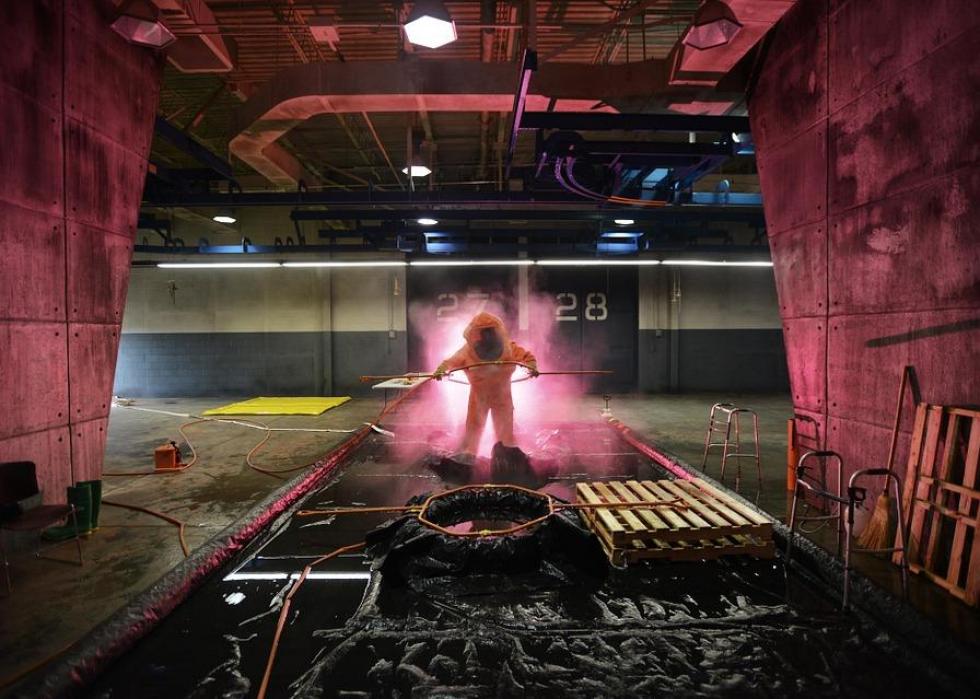 9 / 100
#92: Hazardous materials removal workers
Projected percent change in employment between 2016 and 2026: 17.2%
Total employment in 2016: 46,200
Total projected employment in 2026: 54,100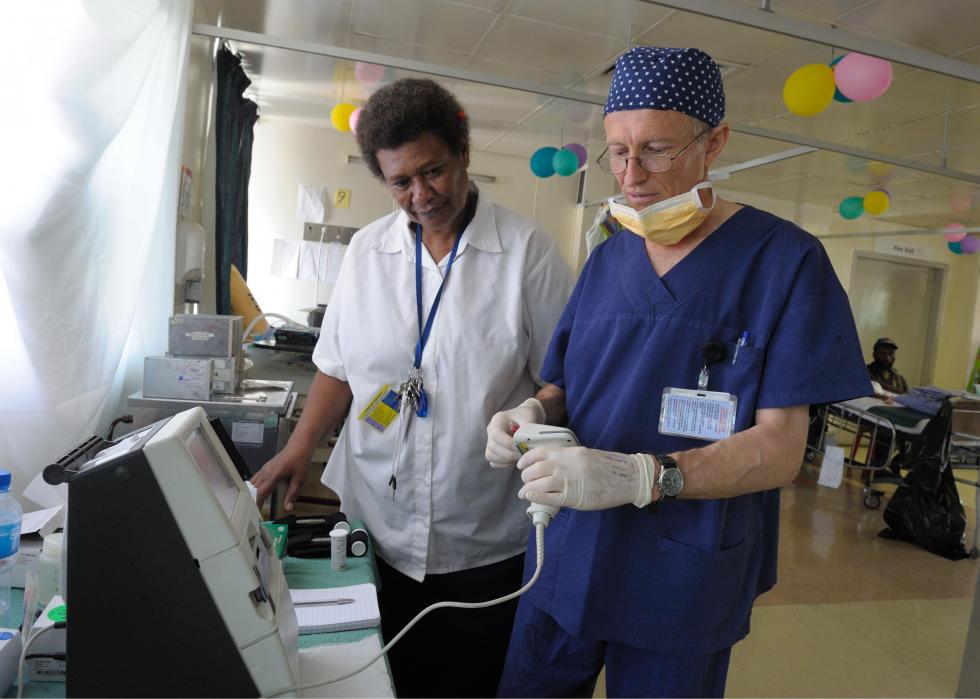 10 / 100
Department of Foreign Affairs and Trade // Wikimedia Commons
#91: Miscellaneous health practitioners and technical workers
Projected percent change in employment between 2016 and 2026: 17.3%
Total employment in 2016: 70,800
Total projected employment in 2026: 83,100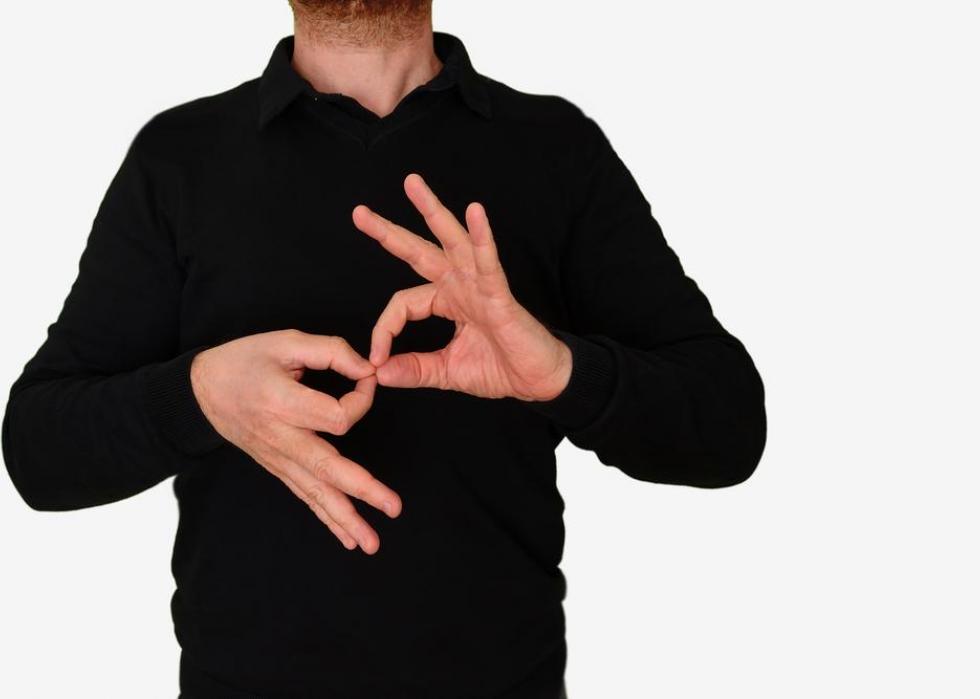 11 / 100
#90: Interpreters and translators
Projected percent change in employment between 2016 and 2026: 17.7%
Total employment in 2016: 68,200
Total projected employment in 2026: 80,300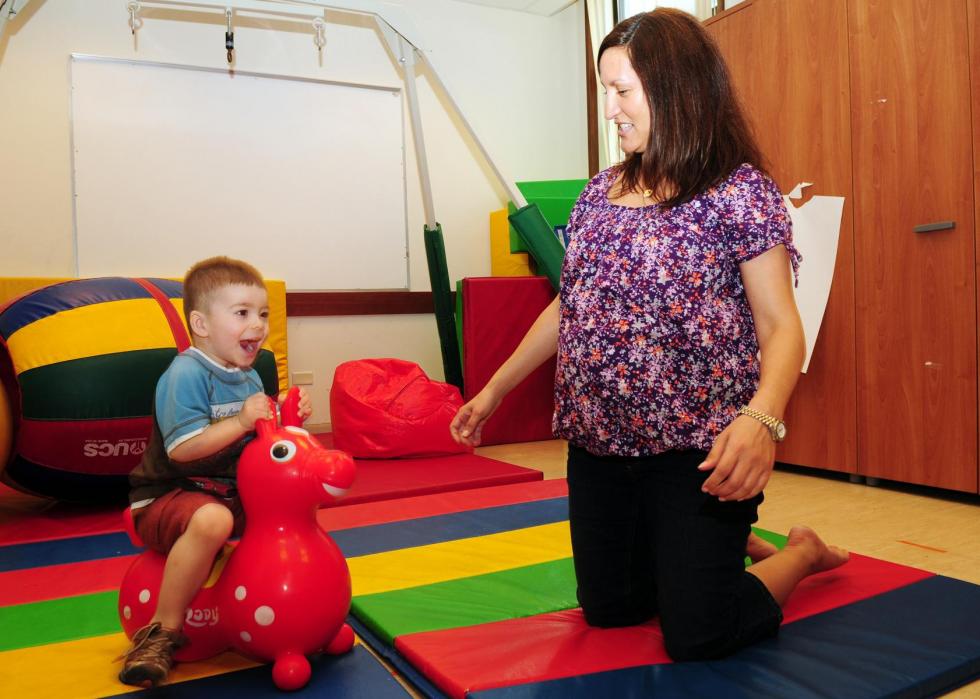 12 / 100
Staff Sgt. Taylor L. Marr // USAF
#89: Speech-language pathologists
Projected percent change in employment between 2016 and 2026: 17.8%
Total employment in 2016: 145,100
Total projected employment in 2026: 171,000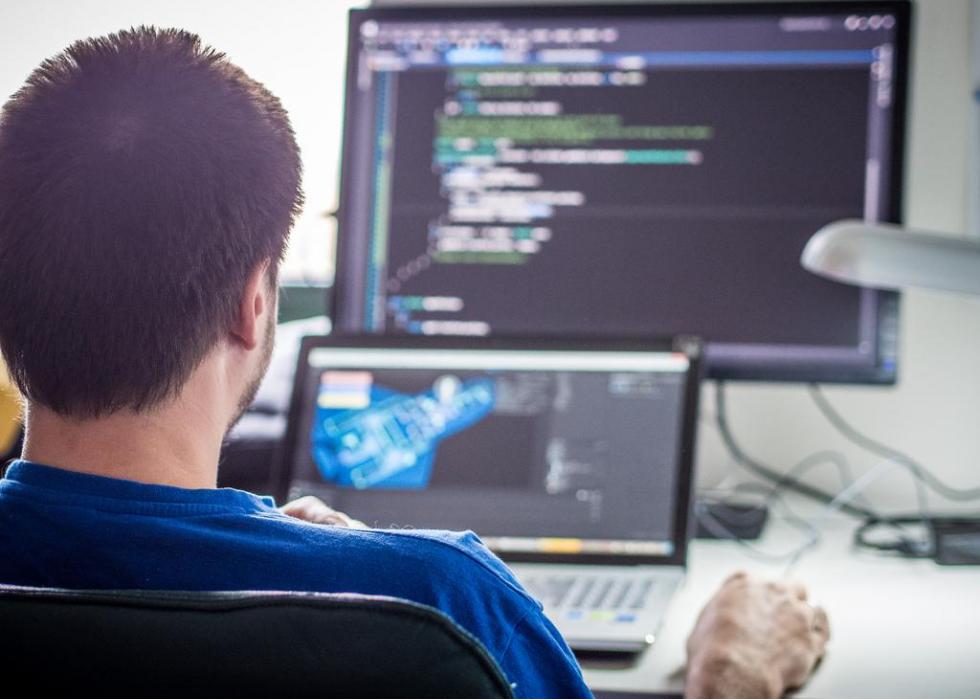 13 / 100
Sergey Galyonkin // Flickr
#88: Software developers and programmers
Projected percent change in employment between 2016 and 2026: 17.8%
Total employment in 2016: 1,714,000
Total projected employment in 2026: 2,019,600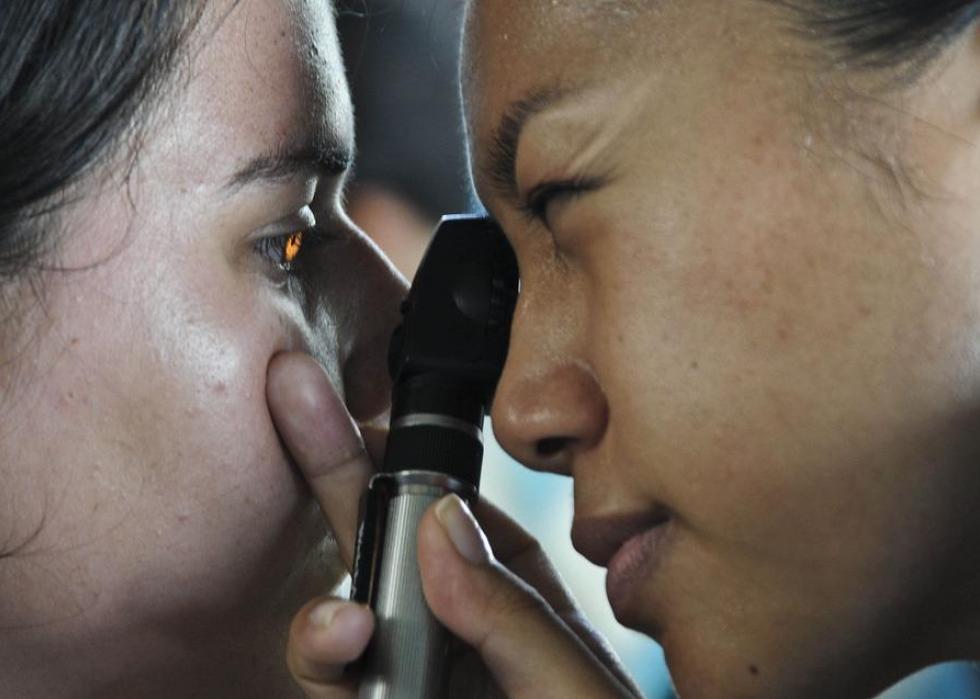 14 / 100
#87: Optometrists
Projected percent change in employment between 2016 and 2026: 17.9%
Total employment in 2016: 40,200
Total projected employment in 2026: 47,400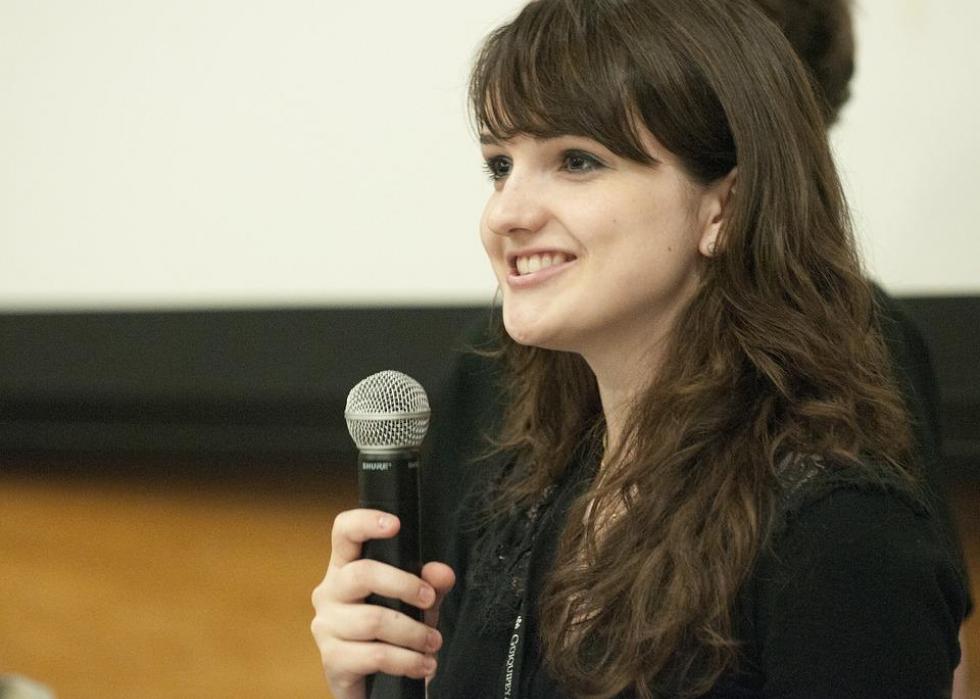 15 / 100
#86: Social and community service managers
Projected percent change in employment between 2016 and 2026: 18%
Total employment in 2016: 147,300
Total projected employment in 2026: 173,800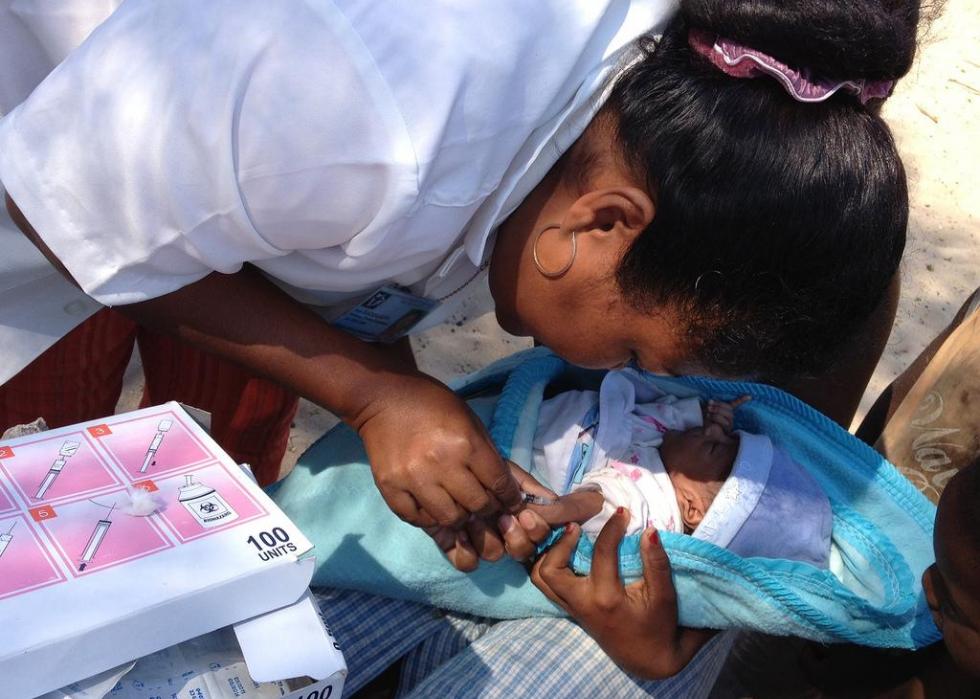 16 / 100
#85: Community health workers
Projected percent change in employment between 2016 and 2026: 18.1%
Total employment in 2016: 57,500
Total projected employment in 2026: 67,800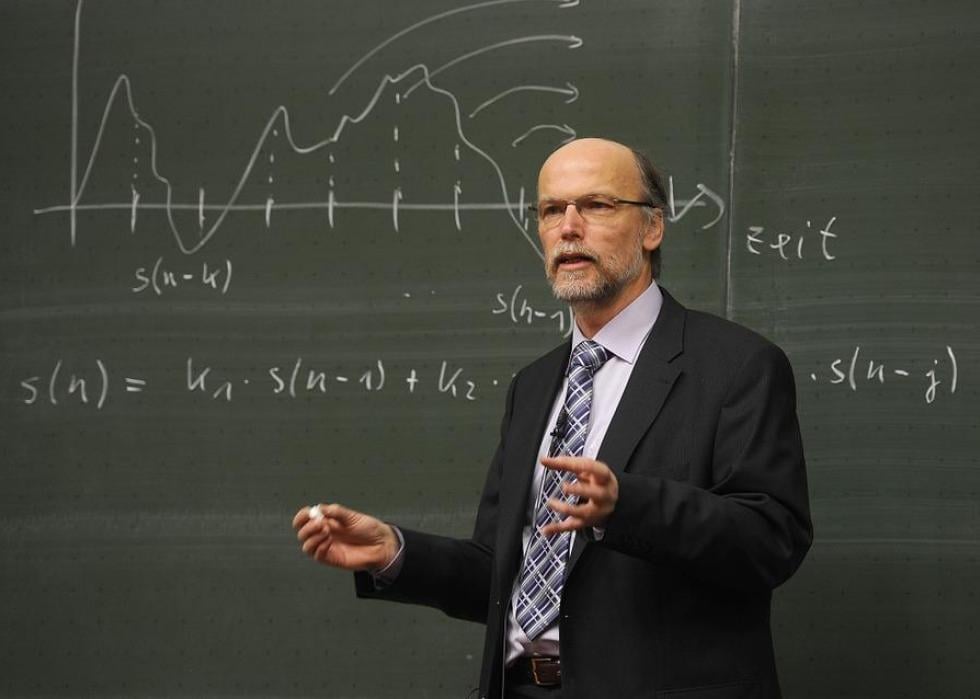 17 / 100
#84: Business teachers, postsecondary
Projected percent change in employment between 2016 and 2026: 18.1%
Total employment in 2016: 104,200
Total projected employment in 2026: 123,000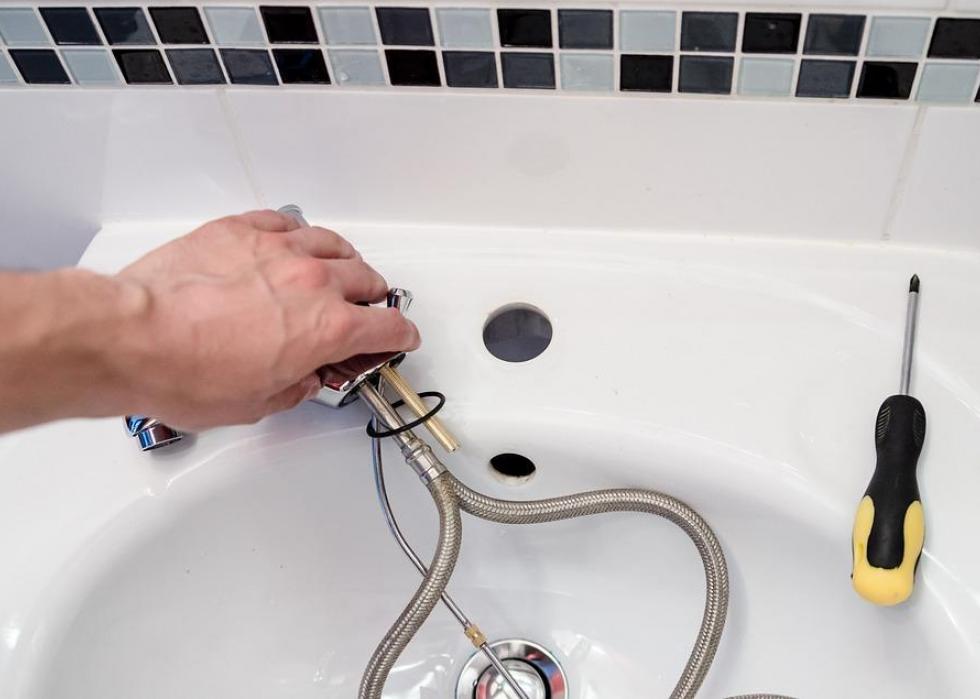 18 / 100
#83: Helpers—pipelayers, plumbers, pipefitters, and steamfitters
Projected percent change in employment between 2016 and 2026: 18.6%
Total employment in 2016: 55,500
Total projected employment in 2026: 65,800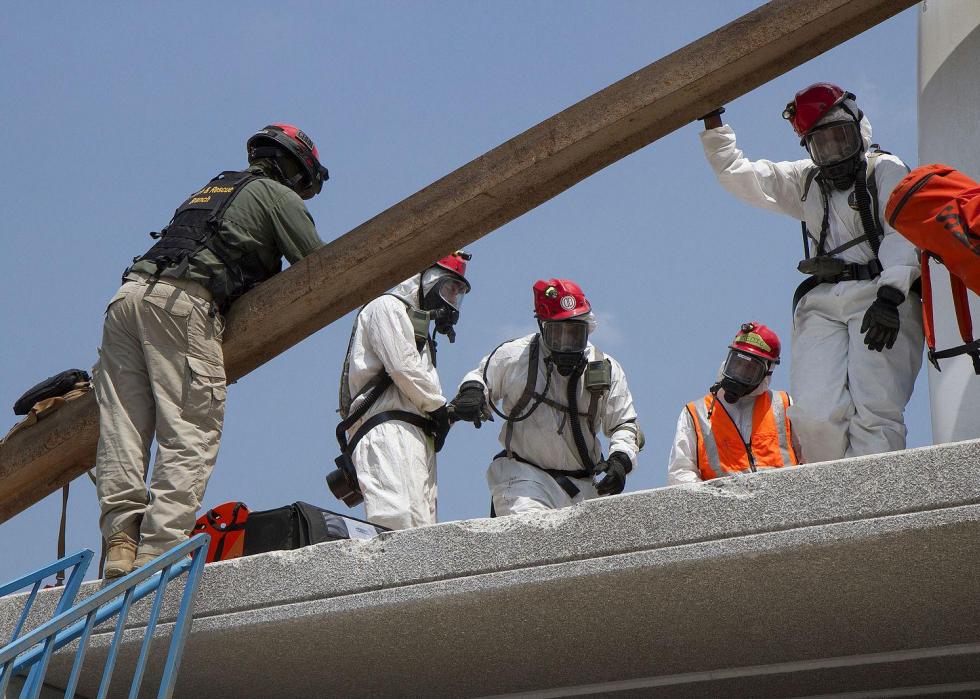 19 / 100
Sgt. Dani Salvatore // Wikimedia Commons
#82: Extraction workers
Projected percent change in employment between 2016 and 2026: 18.6%
Total employment in 2016: 194,400
Total projected employment in 2026: 230,600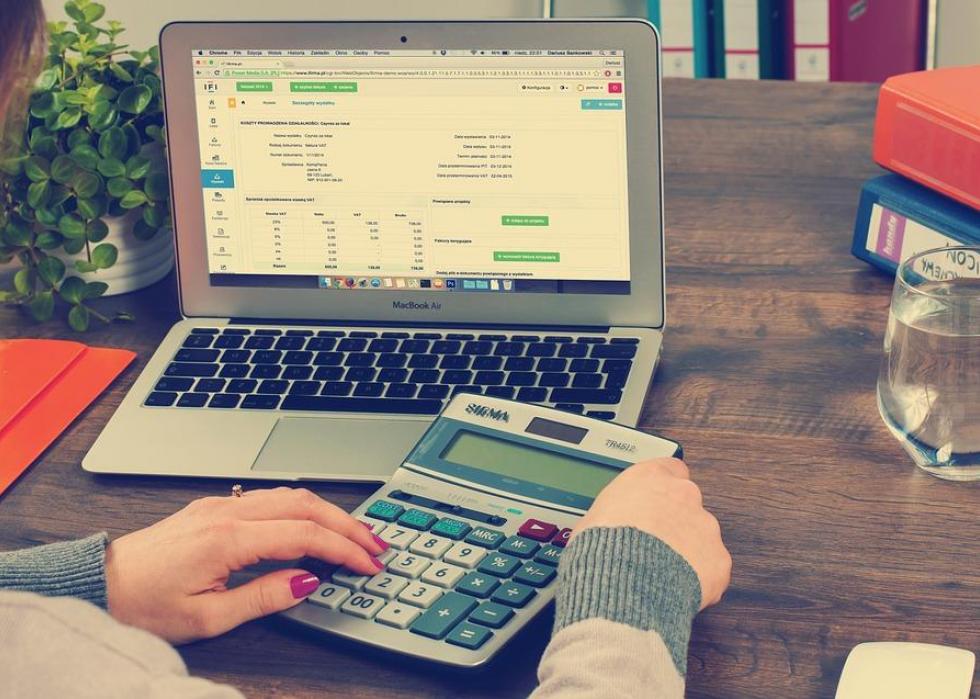 20 / 100
#81: Financial managers
Projected percent change in employment between 2016 and 2026: 18.7%
Total employment in 2016: 580,400
Total projected employment in 2026: 689,000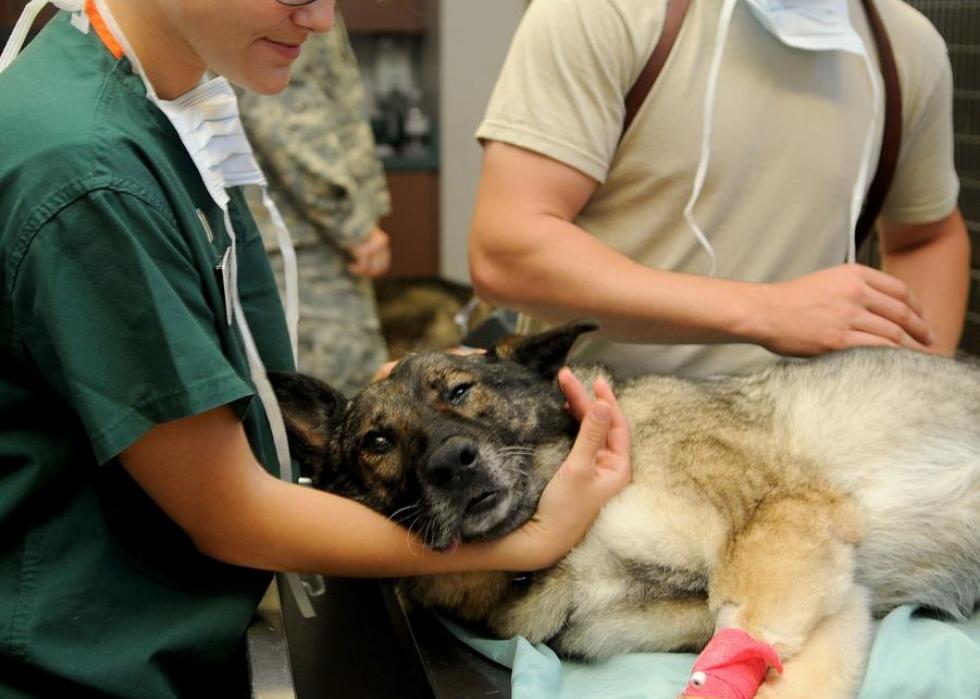 21 / 100
#80: Veterinarians
Projected percent change in employment between 2016 and 2026: 18.8%
Total employment in 2016: 79,600
Total projected employment in 2026: 94,600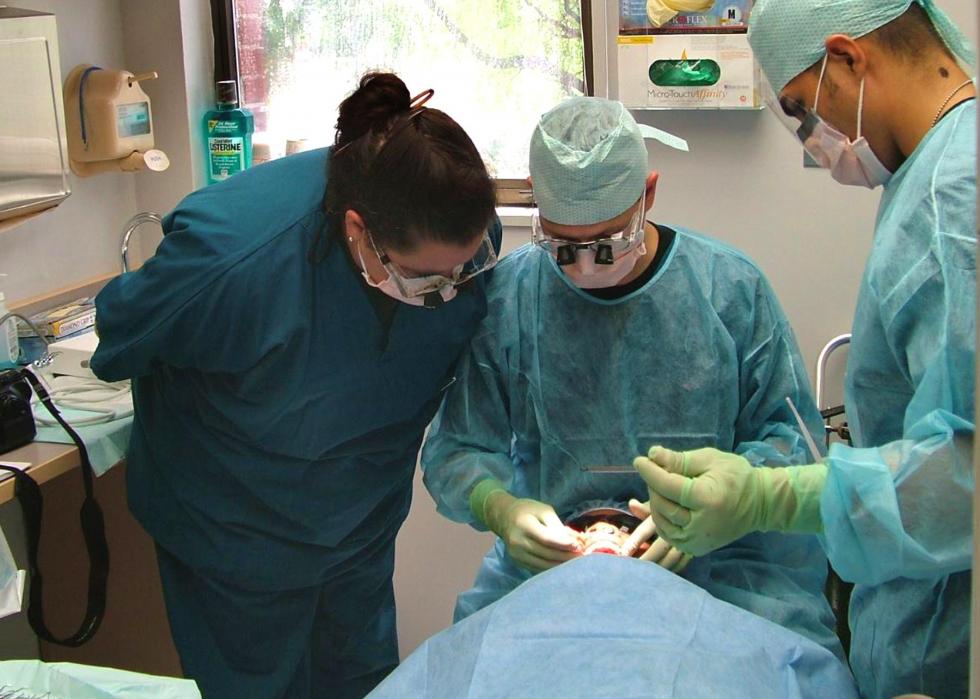 22 / 100
Maj. [Dr.] Dennis Holt // USAF
#79: Prosthodontists
Projected percent change in employment between 2016 and 2026: 19.1%
Total employment in 2016: 900
Total projected employment in 2026: 1,100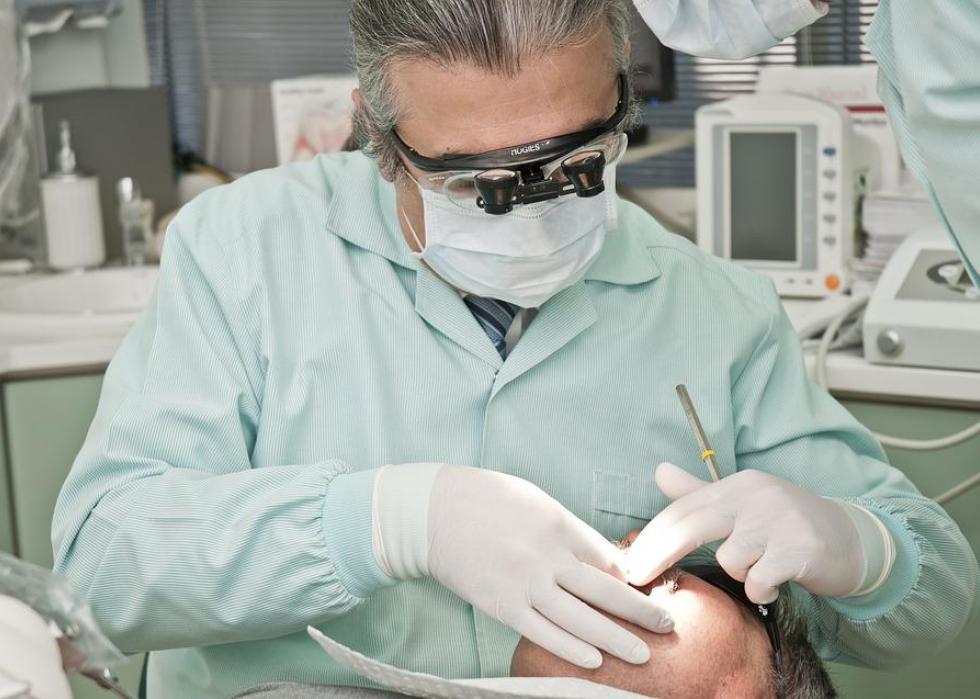 23 / 100
#78: Oral and maxillofacial surgeons
Projected percent change in employment between 2016 and 2026: 19.1%
Total employment in 2016: 6,800
Total projected employment in 2026: 8,100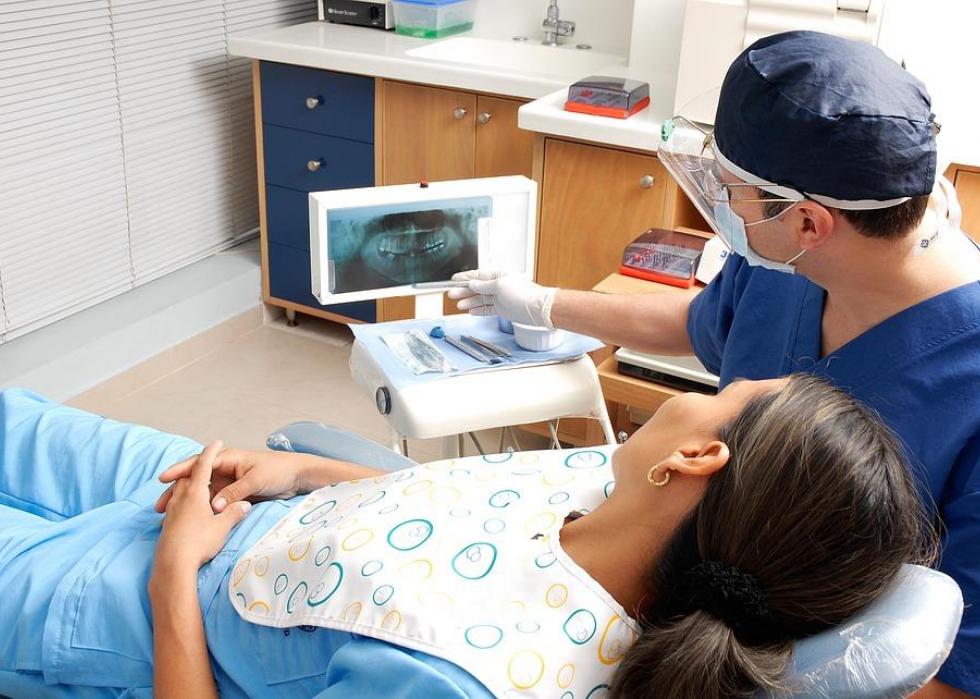 24 / 100
#77: Dentists
Projected percent change in employment between 2016 and 2026: 19.1%
Total employment in 2016: 153,500
Total projected employment in 2026: 182,800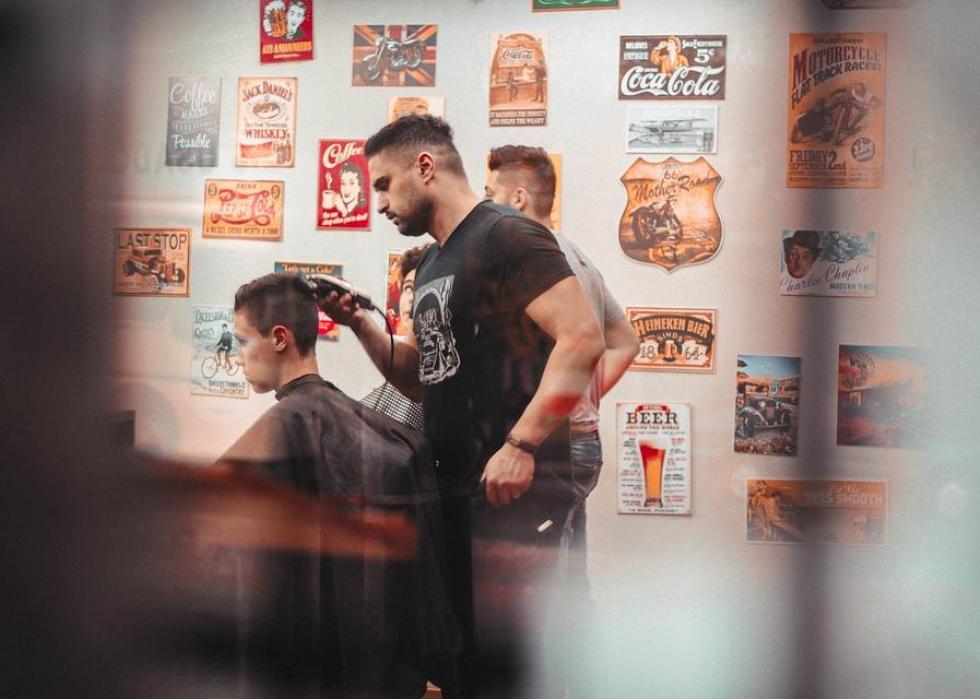 25 / 100
#76: Personal care and service occupations
Projected percent change in employment between 2016 and 2026: 19.1%
Total employment in 2016: 6,419,700
Total projected employment in 2026: 7,647,400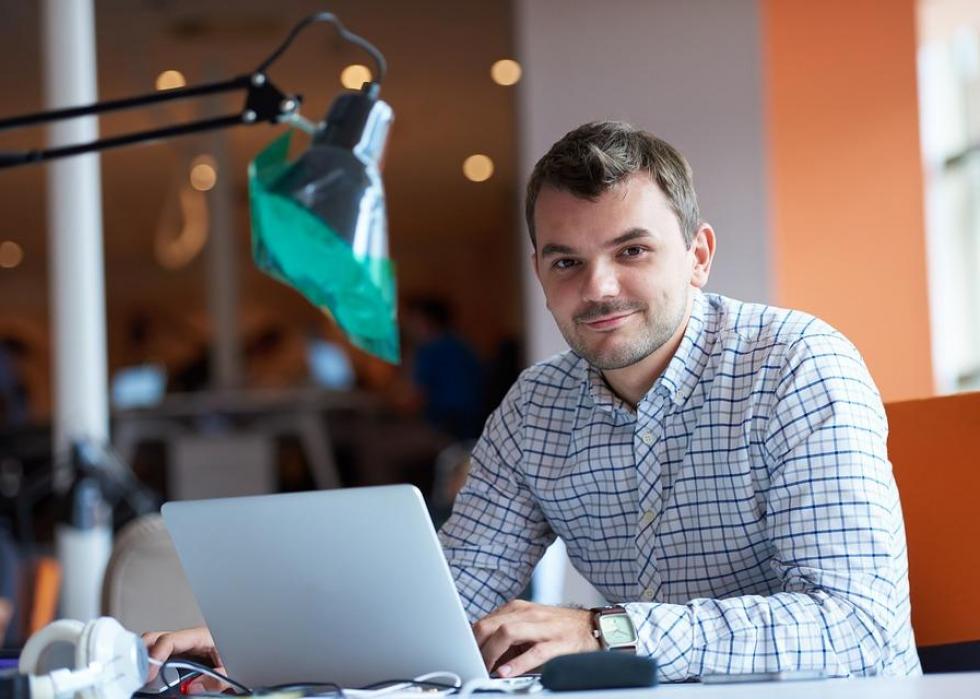 26 / 100
#75: Computer and information research scientists
Projected percent change in employment between 2016 and 2026: 19.2%
Total employment in 2016: 27,900
Total projected employment in 2026: 33,200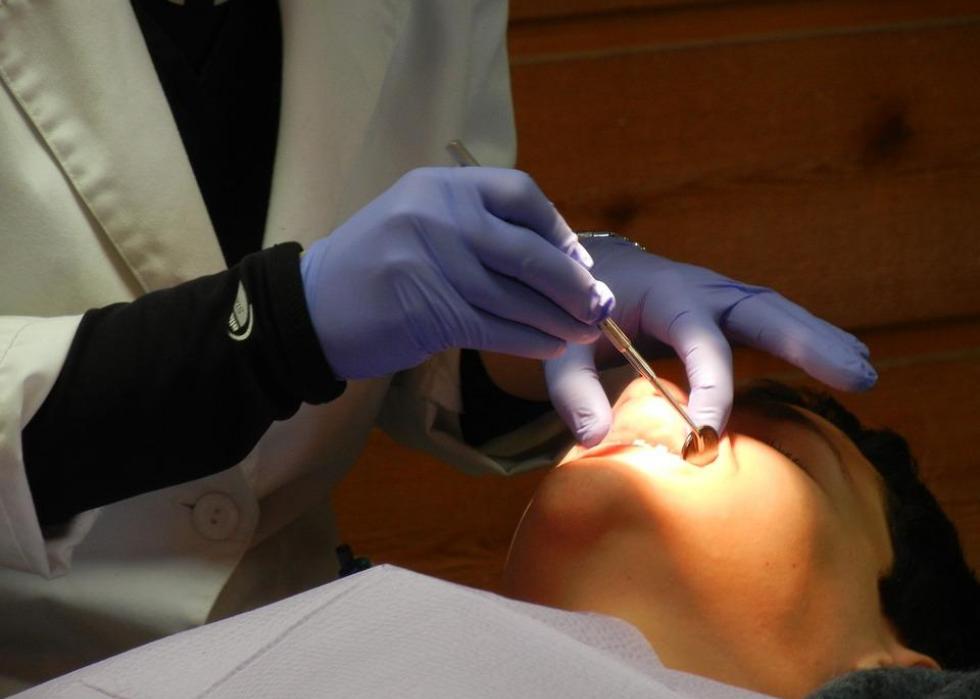 27 / 100
#74: Orthodontists
Projected percent change in employment between 2016 and 2026: 19.3%
Total employment in 2016: 6,600
Total projected employment in 2026: 7,800


 
28 / 100
ESB Professional // Shutterstock
#73: Mental health and substance abuse social workers
Projected percent change in employment between 2016 and 2026: 19.3%
Total employment in 2016: 123,900
Total projected employment in 2026: 147,900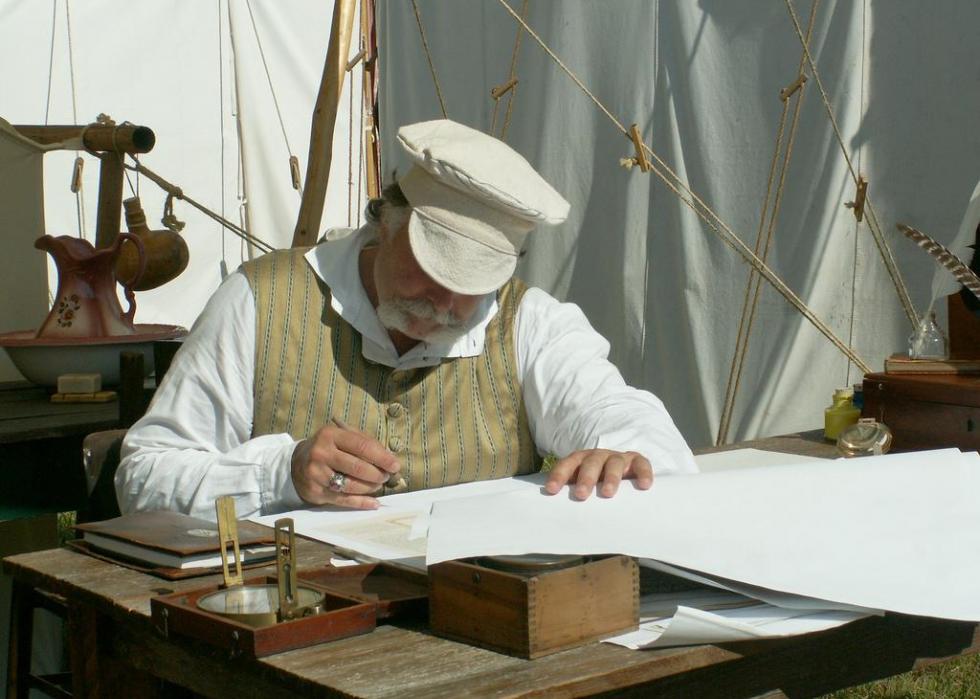 29 / 100
#72: Cartographers and photogrammetrists
Projected percent change in employment between 2016 and 2026: 19.4%
Total employment in 2016: 12,600
Total projected employment in 2026: 15,000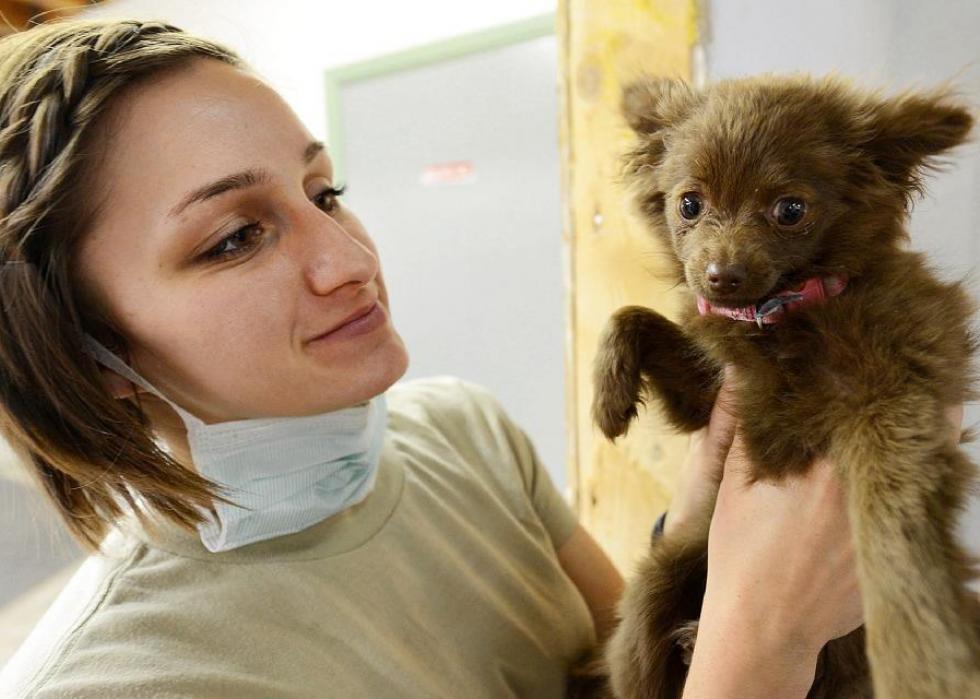 30 / 100
#71: Veterinary assistants and laboratory animal caretakers
Projected percent change in employment between 2016 and 2026: 19.4%
Total employment in 2016: 83,800
Total projected employment in 2026: 100,000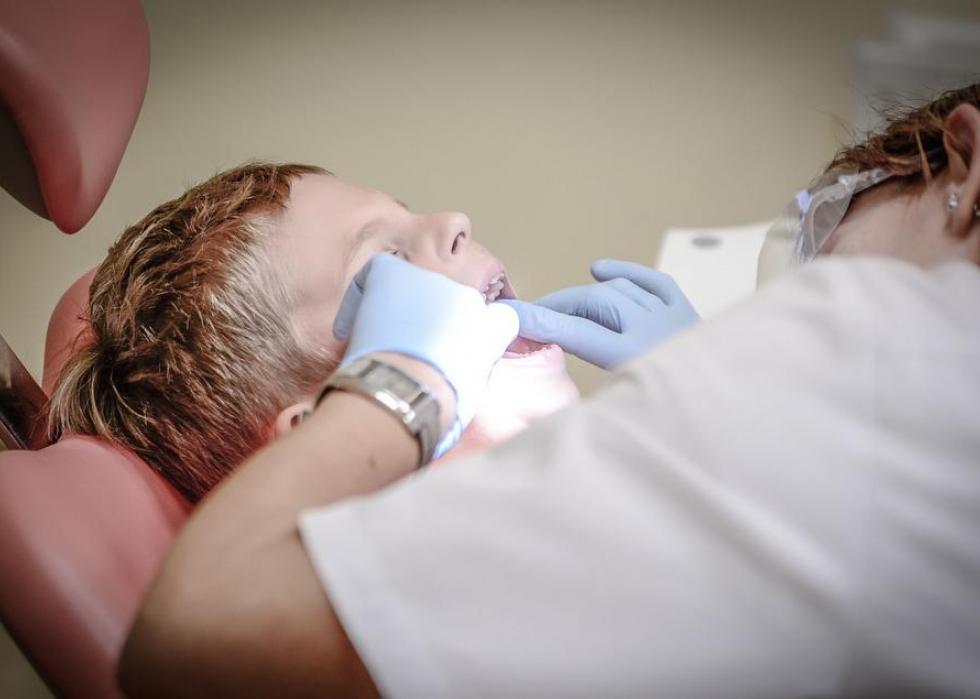 31 / 100
#70: Dentists, general
Projected percent change in employment between 2016 and 2026: 19.4%
Total employment in 2016: 132,800
Total projected employment in 2026: 158,500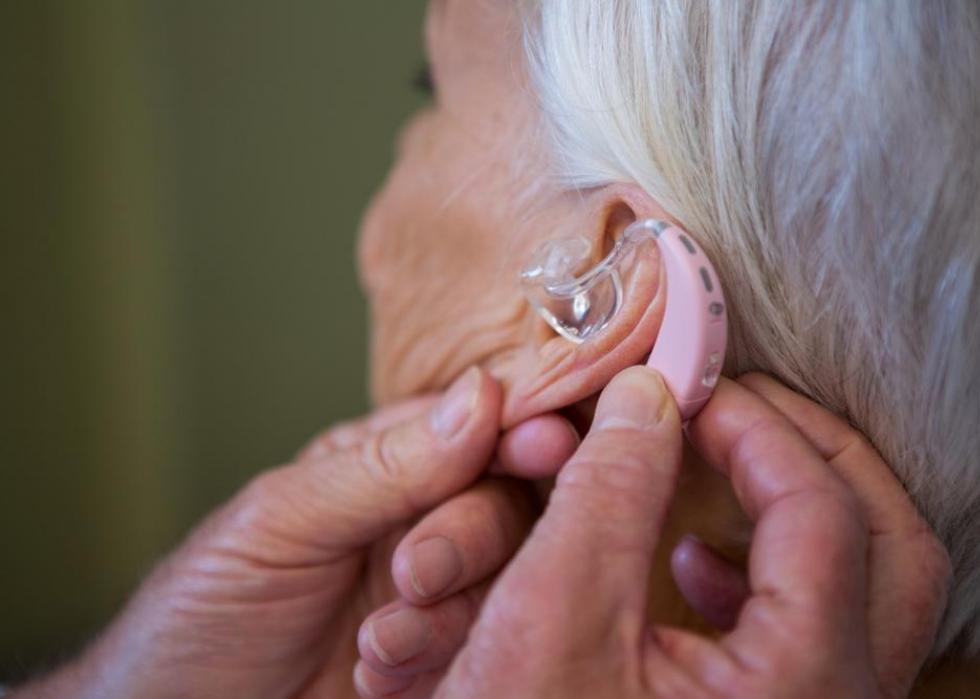 32 / 100
wavebreakmedia // Shutterstock
#69: Hearing aid specialists
Projected percent change in employment between 2016 and 2026: 19.5%
Total employment in 2016: 6,800
Total projected employment in 2026: 8,200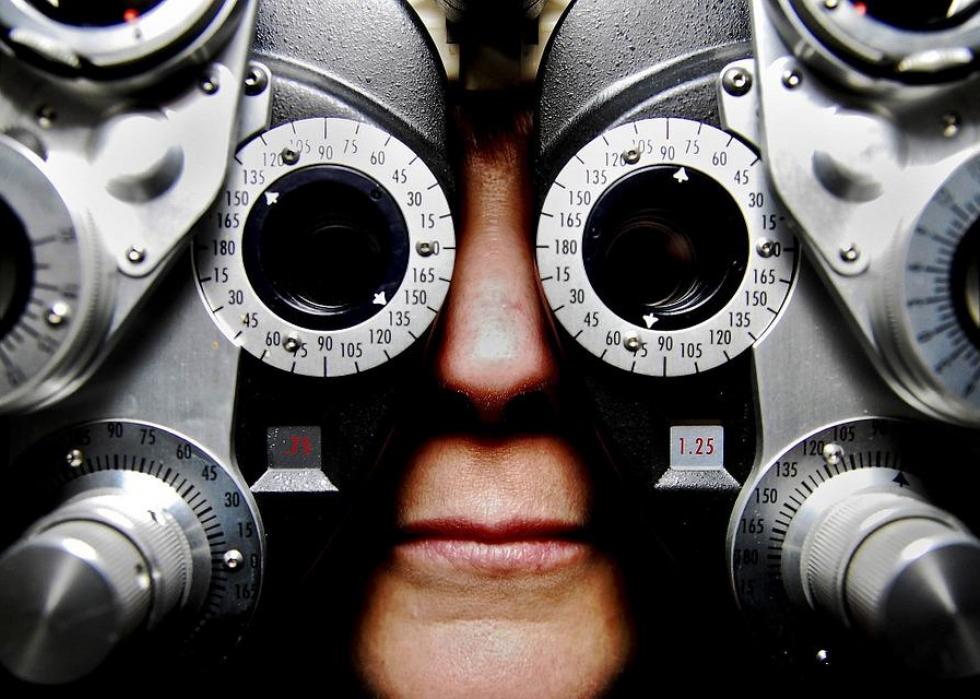 33 / 100
#68: Ophthalmic medical technicians
Projected percent change in employment between 2016 and 2026: 19.5%
Total employment in 2016: 44,500
Total projected employment in 2026: 53,200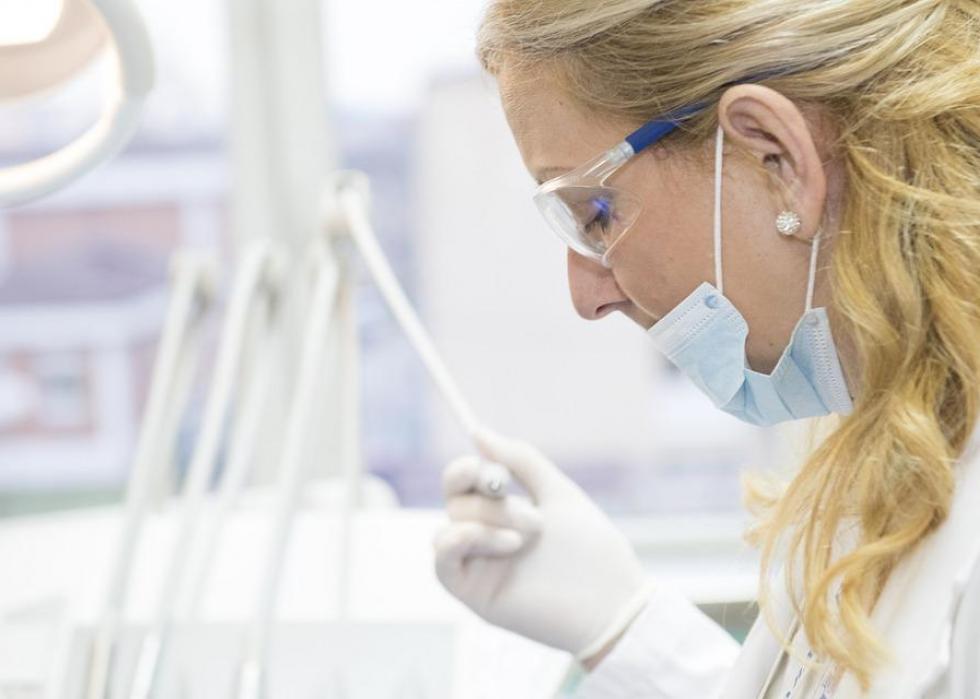 34 / 100
#67: Dental assistants
Projected percent change in employment between 2016 and 2026: 19.5%
Total employment in 2016: 332,000
Total projected employment in 2026: 396,600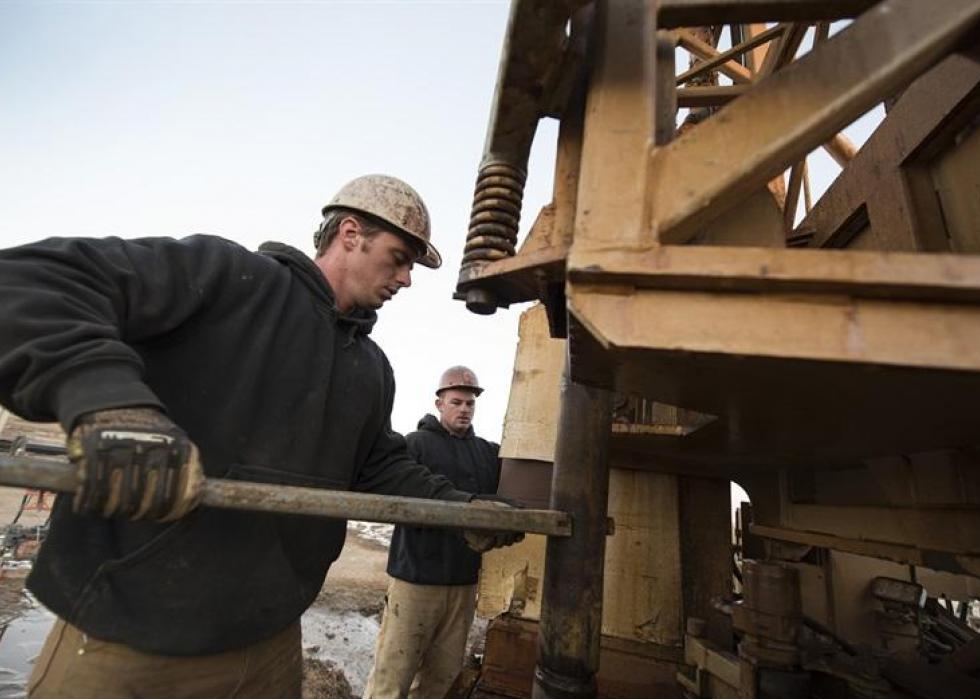 35 / 100
Staff Sgt. Joshua Kleinholz // USAF
#66: Earth drillers, except oil and gas
Projected percent change in employment between 2016 and 2026: 19.6%
Total employment in 2016: 19,600
Total projected employment in 2026: 23,500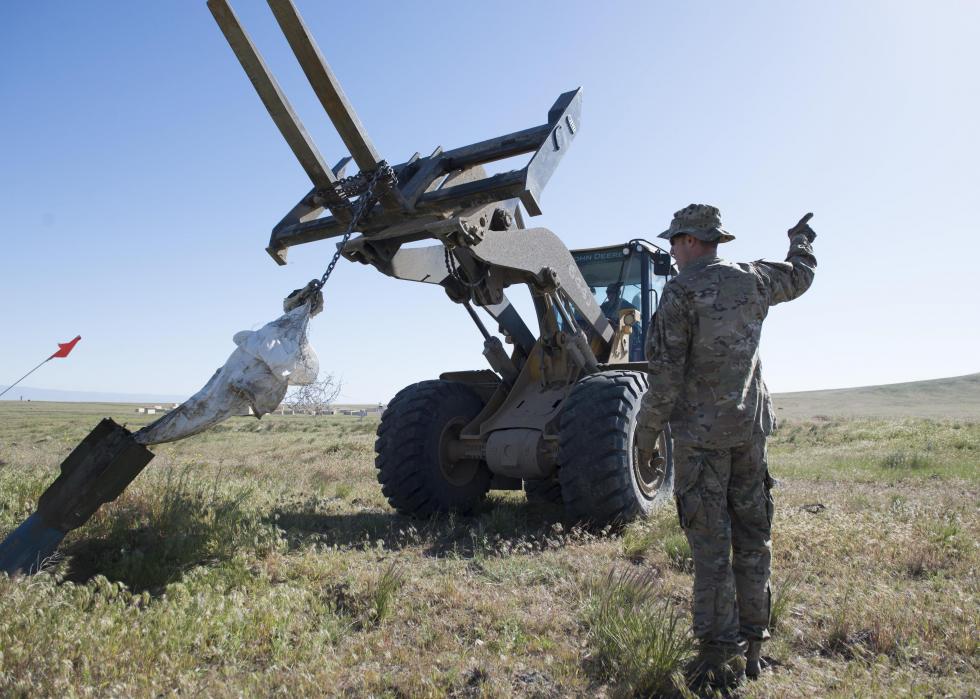 36 / 100
Airman 1st Class Chester Mientkiewicz // USAF
#65: Helpers—extraction workers
Projected percent change in employment between 2016 and 2026: 19.7%
Total employment in 2016: 17,000
Total projected employment in 2026: 20,300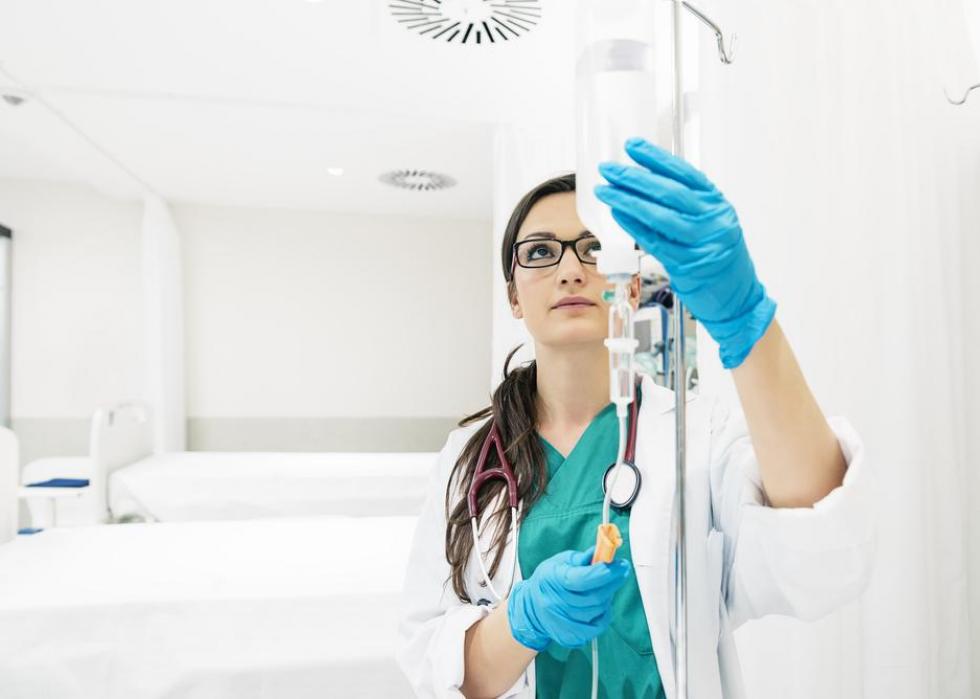 37 / 100
#64: Health technologists and technicians, all other
Projected percent change in employment between 2016 and 2026: 19.7%
Total employment in 2016: 127,800
Total projected employment in 2026: 152,900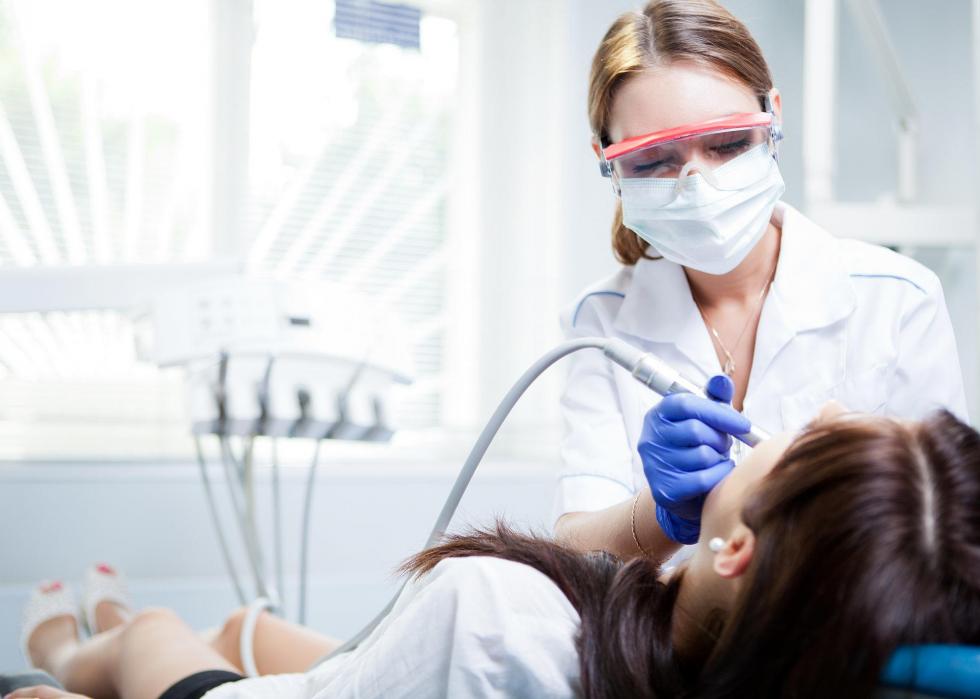 38 / 100
Cukierspace // Wikimedia Commons
#63: Dental hygienists
Projected percent change in employment between 2016 and 2026: 19.7%
Total employment in 2016: 207,900
Total projected employment in 2026: 248,900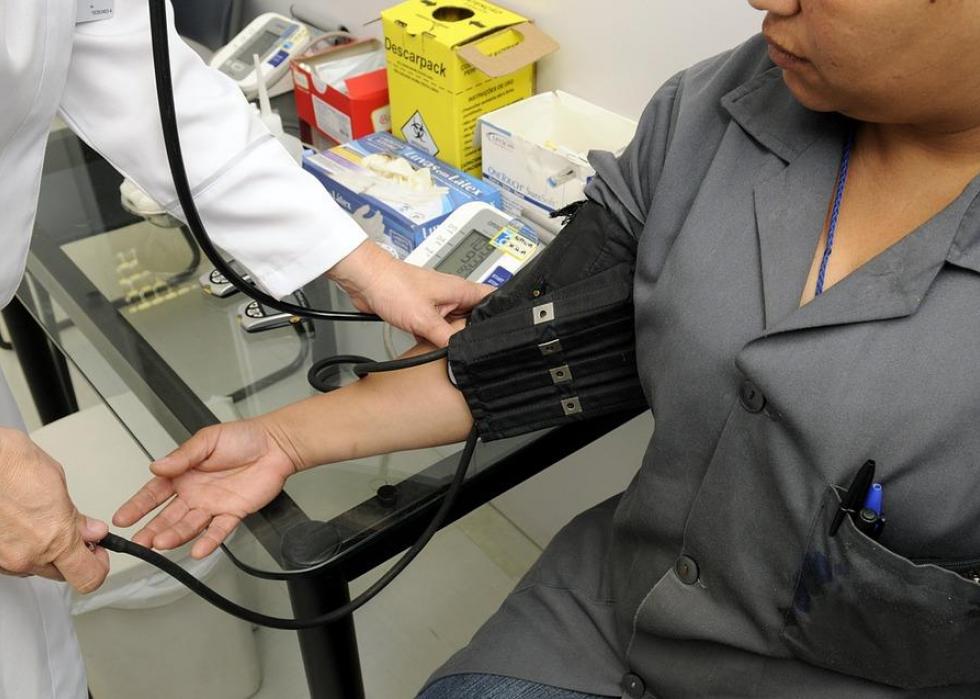 39 / 100
#62: Miscellaneous health technologists and technicians
Projected percent change in employment between 2016 and 2026: 19.8%
Total employment in 2016: 142,400
Total projected employment in 2026: 170,600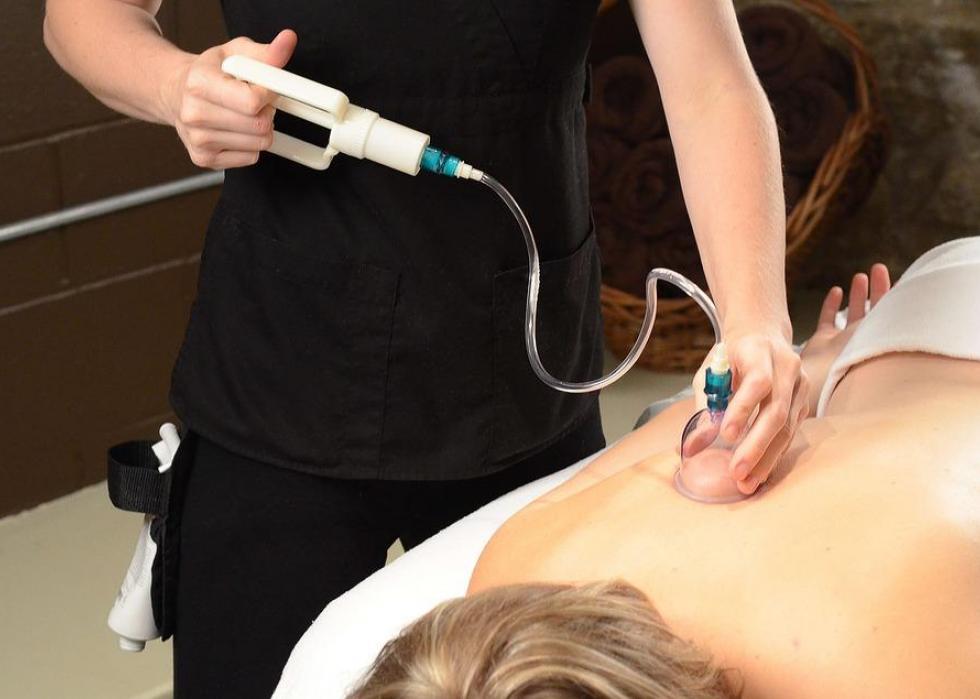 40 / 100
#61: Therapists, all other
Projected percent change in employment between 2016 and 2026: 19.9%
Total employment in 2016: 24,100
Total projected employment in 2026: 28,900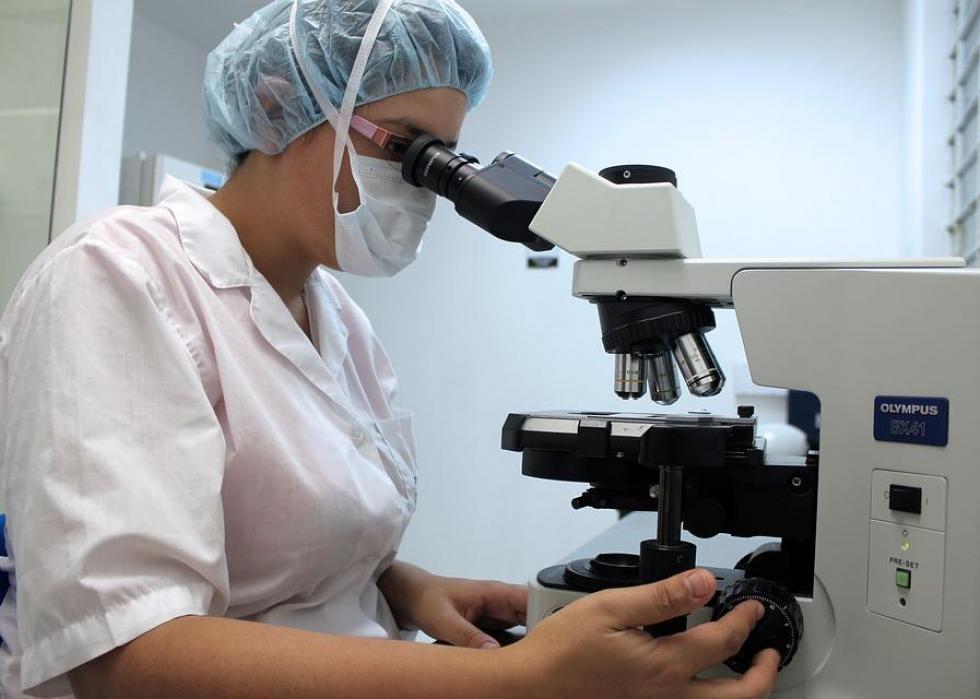 41 / 100
#60: Veterinary technologists and technicians
Projected percent change in employment between 2016 and 2026: 20%
Total employment in 2016: 102,000
Total projected employment in 2026: 122,400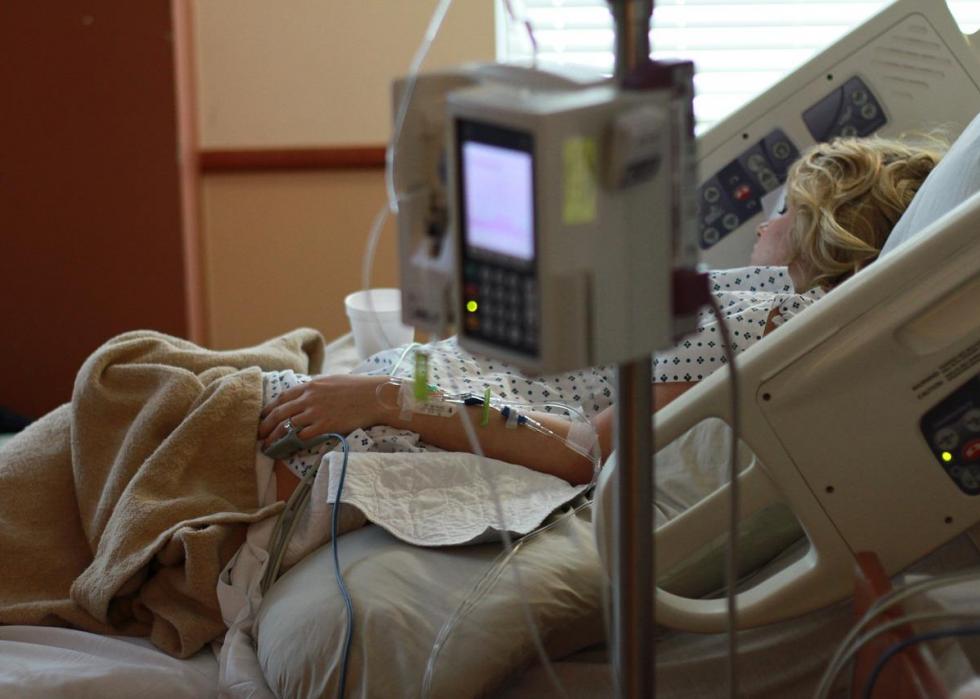 42 / 100
#59: Health care social workers
Projected percent change in employment between 2016 and 2026: 20.1%
Total employment in 2016: 176,500
Total projected employment in 2026: 212,000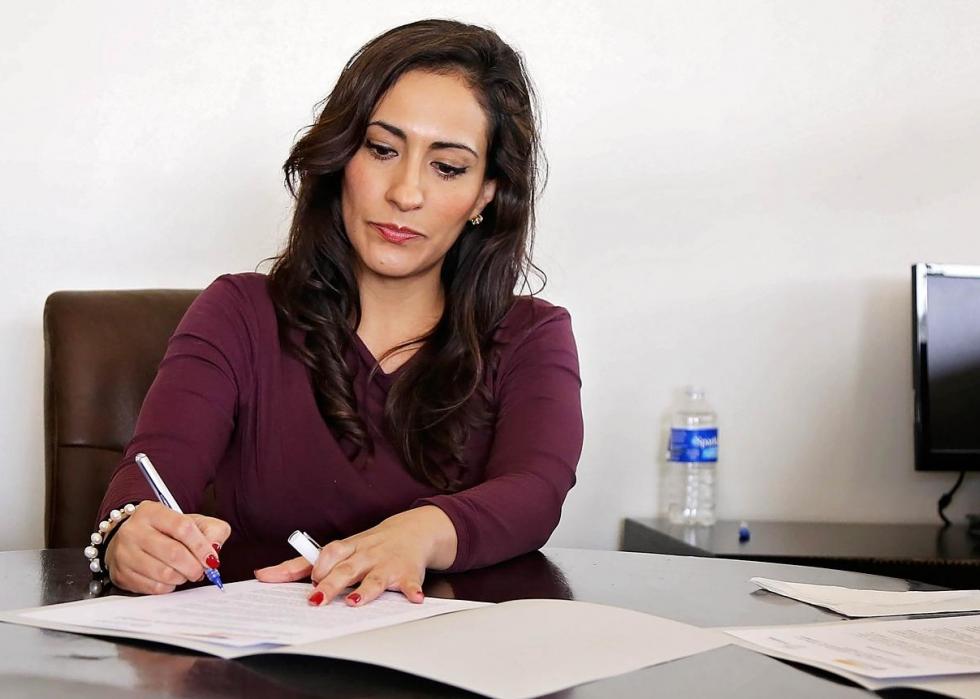 43 / 100
#58: Medical and health services managers
Projected percent change in employment between 2016 and 2026: 20.5%
Total employment in 2016: 352,200
Total projected employment in 2026: 424,300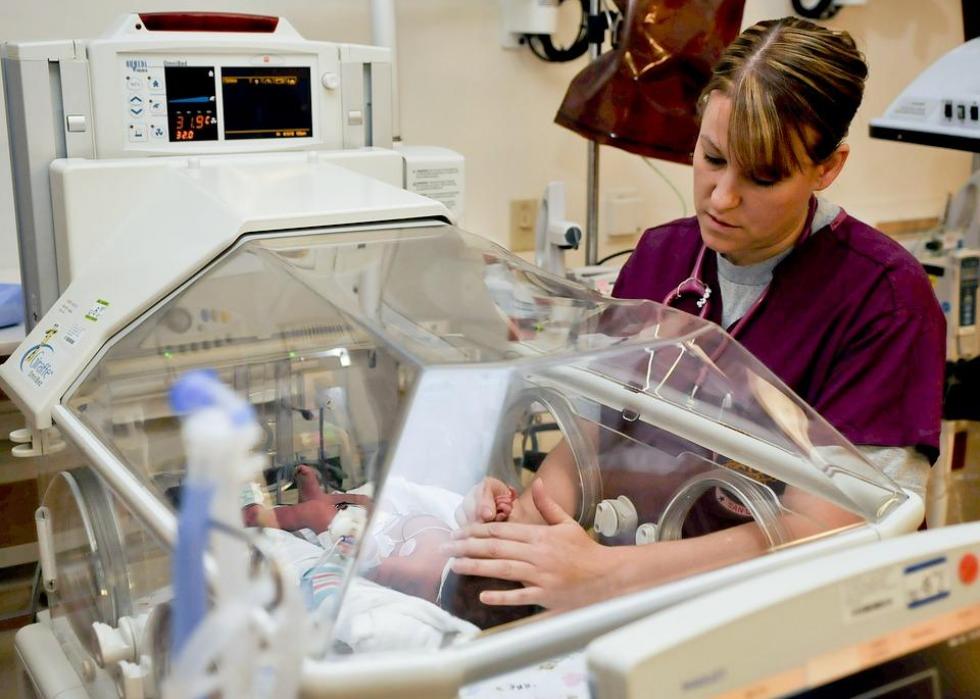 44 / 100
#57: Nurse midwives
Projected percent change in employment between 2016 and 2026: 20.7%
Total employment in 2016: 6,500
Total projected employment in 2026: 7,800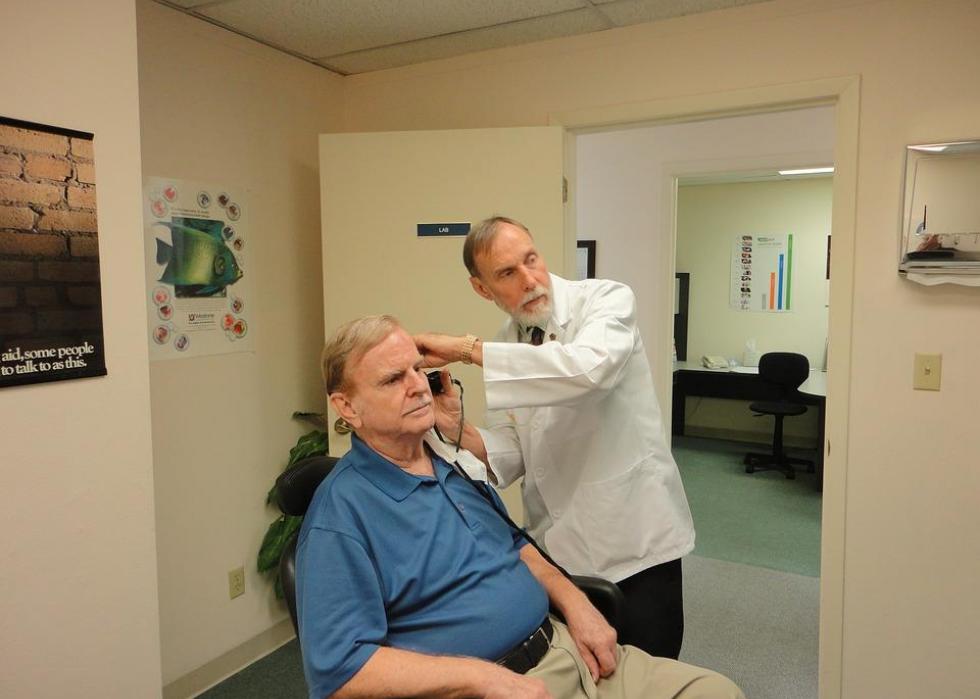 45 / 100
#56: Audiologists
Projected percent change in employment between 2016 and 2026: 20.7%
Total employment in 2016: 14,800
Total projected employment in 2026: 17,800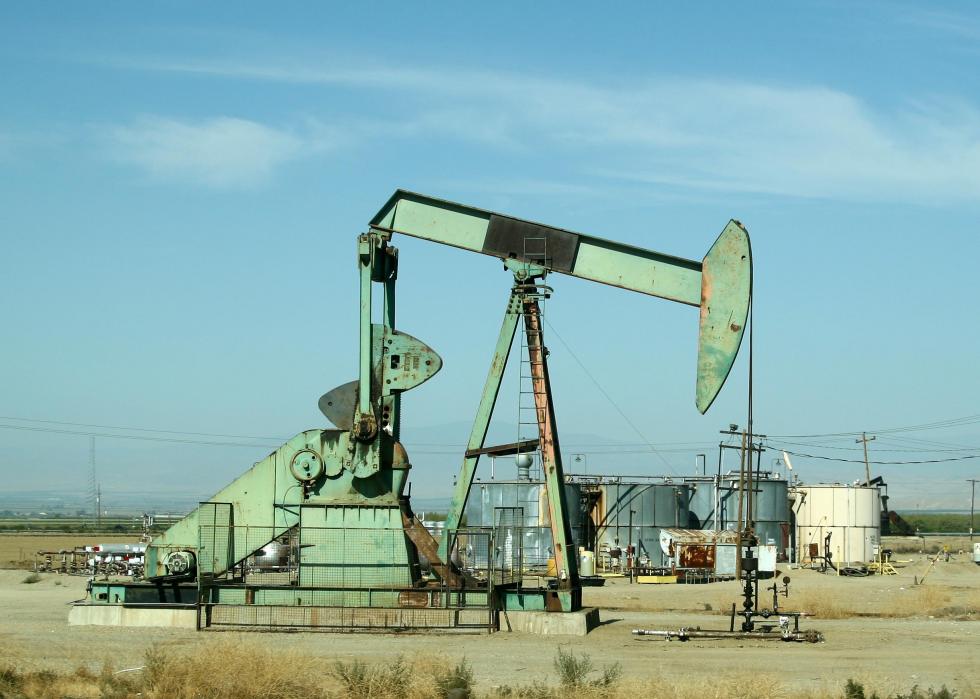 46 / 100
Sanjay Acharya // Wikimedia Commons
#55: Wellhead pumpers
Projected percent change in employment between 2016 and 2026: 21.7%
Total employment in 2016: 11,500
Total projected employment in 2026: 14,000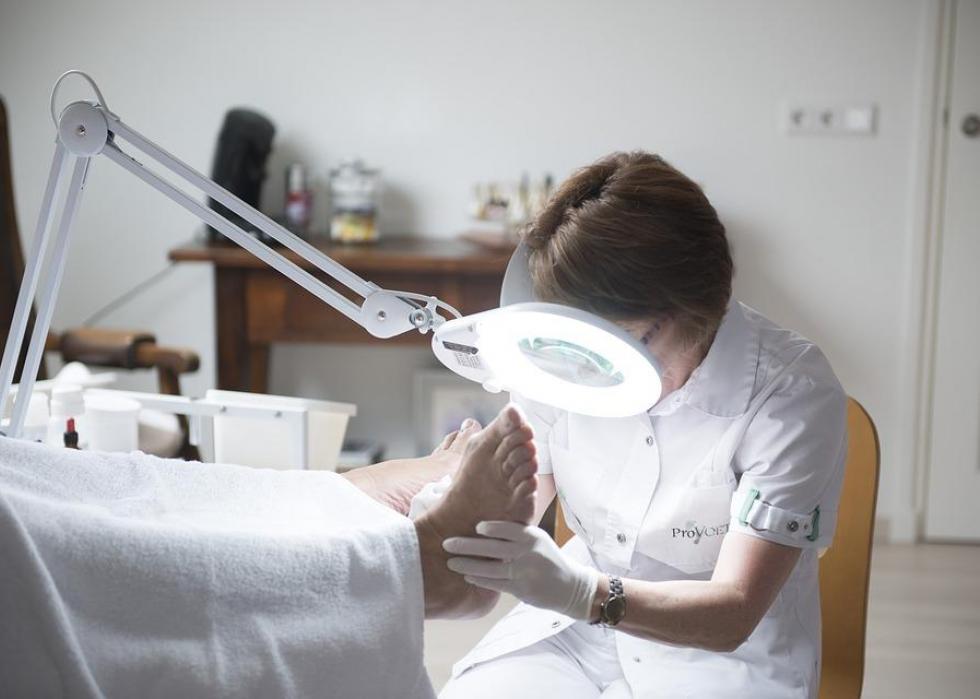 47 / 100
#54: Miscellaneous health care support occupations
Projected percent change in employment between 2016 and 2026: 21.7%
Total employment in 2016: 1,418,800
Total projected employment in 2026: 1,727,400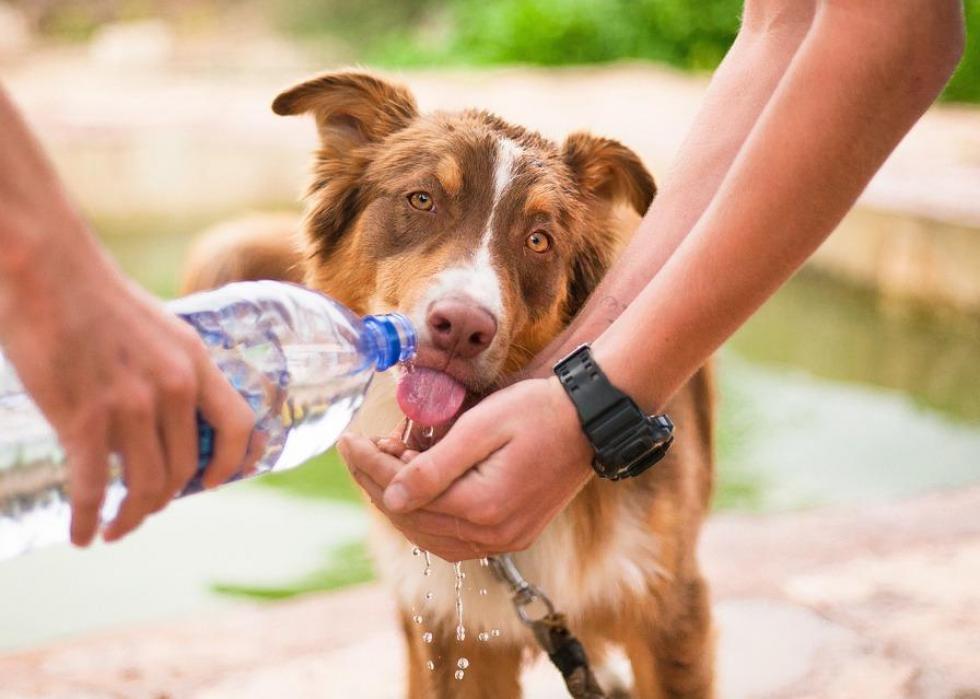 48 / 100
#53: Animal care and service workers
Projected percent change in employment between 2016 and 2026: 21.8%
Total employment in 2016: 296,400
Total projected employment in 2026: 361,000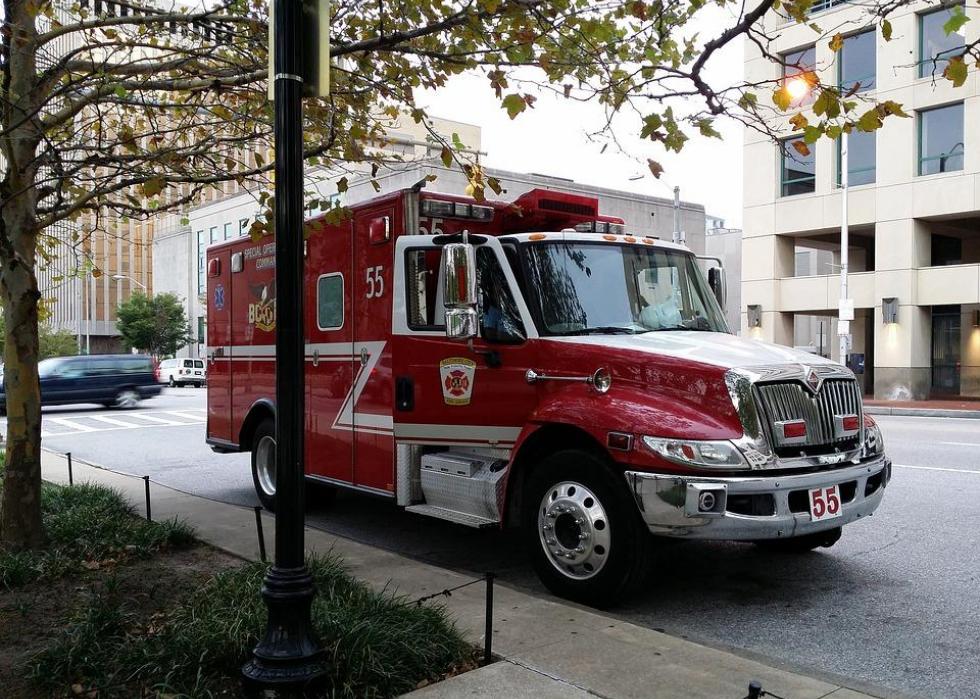 49 / 100
#52: Ambulance drivers and attendants, except emergency medical technicians
Projected percent change in employment between 2016 and 2026: 21.9%
Total employment in 2016: 17,300
Total projected employment in 2026: 21,100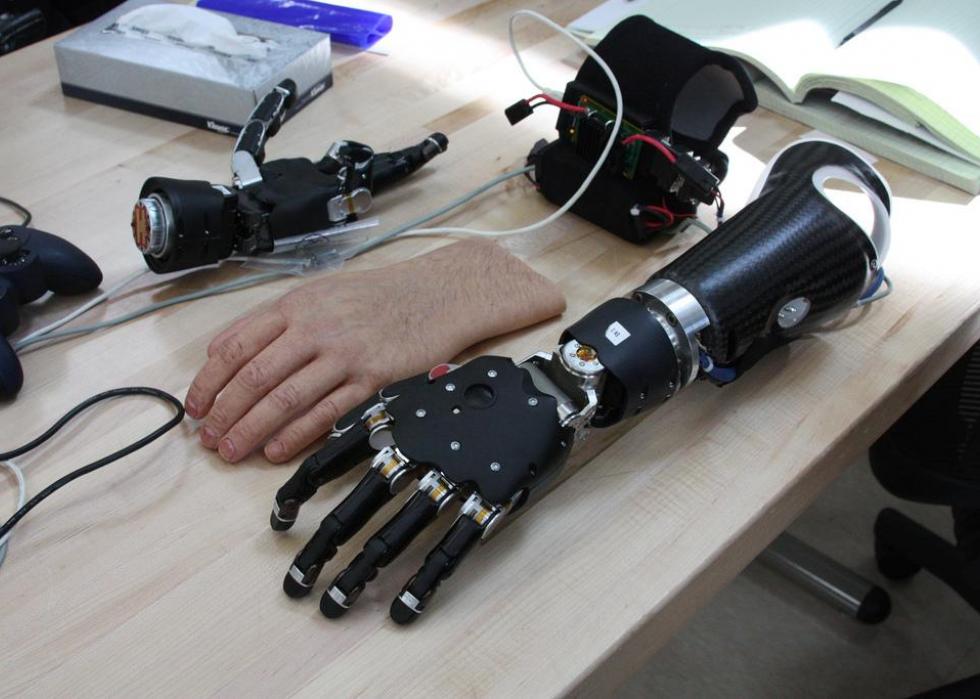 50 / 100
#51: Orthotists and prosthetists
Projected percent change in employment between 2016 and 2026: 22.2%
Total employment in 2016: 7,800
Total projected employment in 2026: 9,500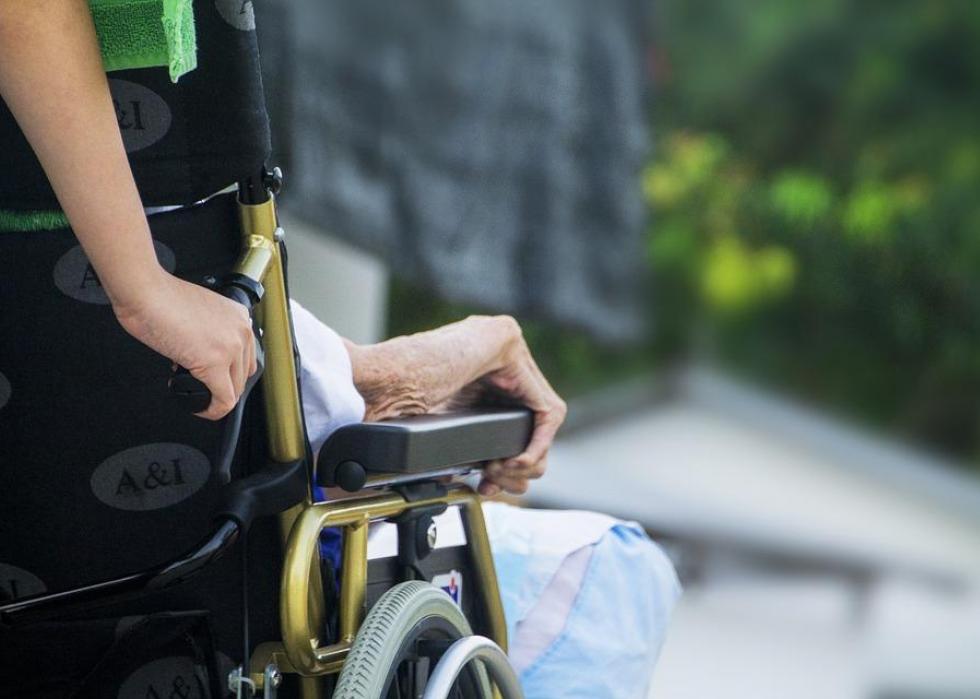 51 / 100
#50: Other health care support occupations
Projected percent change in employment between 2016 and 2026: 22.2%
Total employment in 2016: 1,579,100
Total projected employment in 2026: 1,929,800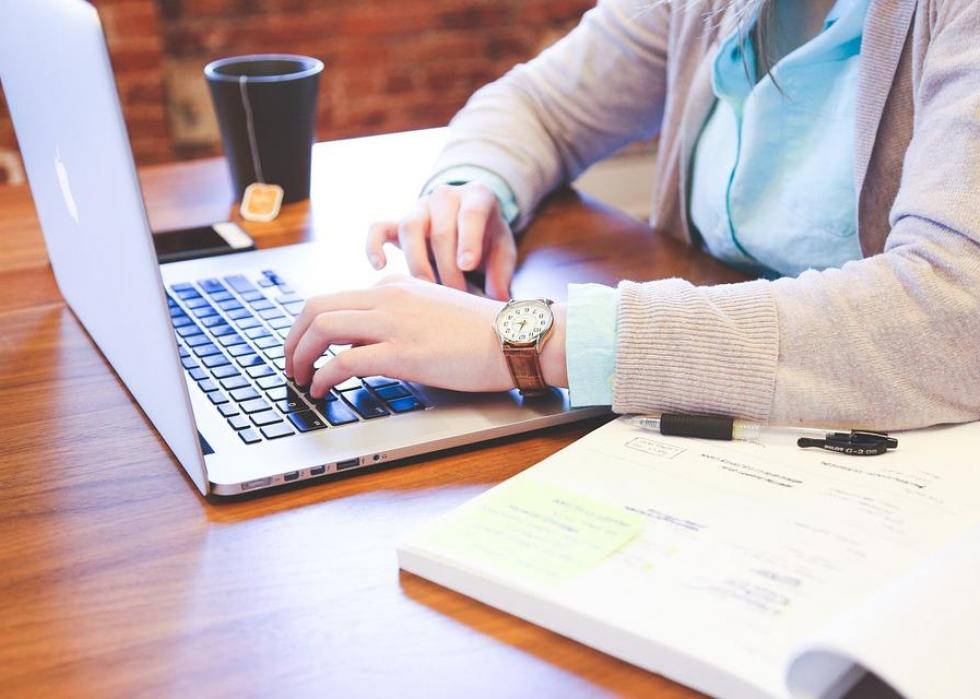 52 / 100
#49: Actuaries
Projected percent change in employment between 2016 and 2026: 22.5%
Total employment in 2016: 23,600
Total projected employment in 2026: 28,900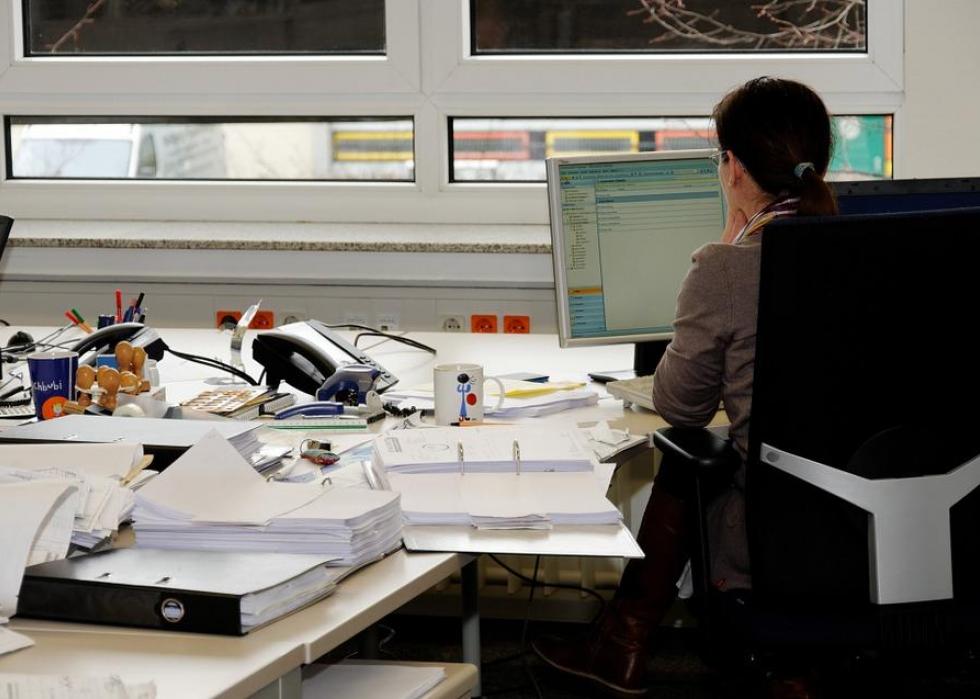 53 / 100
#48: Medical secretaries
Projected percent change in employment between 2016 and 2026: 22.5%
Total employment in 2016: 574,200
Total projected employment in 2026: 703,200


 
54 / 100
#47: Athletic trainers
Projected percent change in employment between 2016 and 2026: 22.8%
Total employment in 2016: 27,800
Total projected employment in 2026: 34,100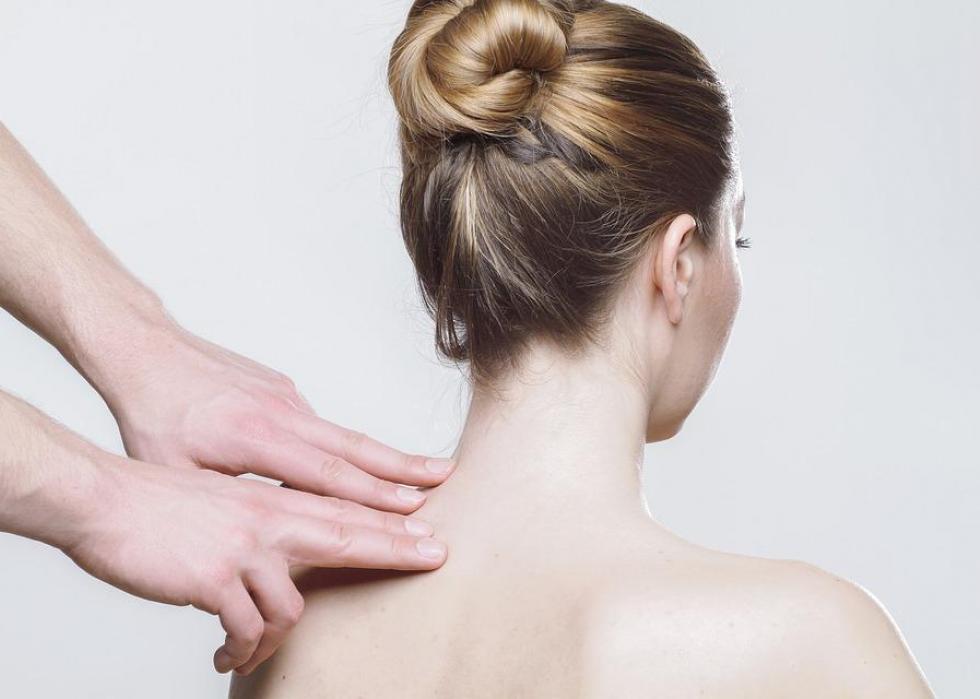 55 / 100
#46: Therapists
Projected percent change in employment between 2016 and 2026: 22.8%
Total employment in 2016: 723,000
Total projected employment in 2026: 888,000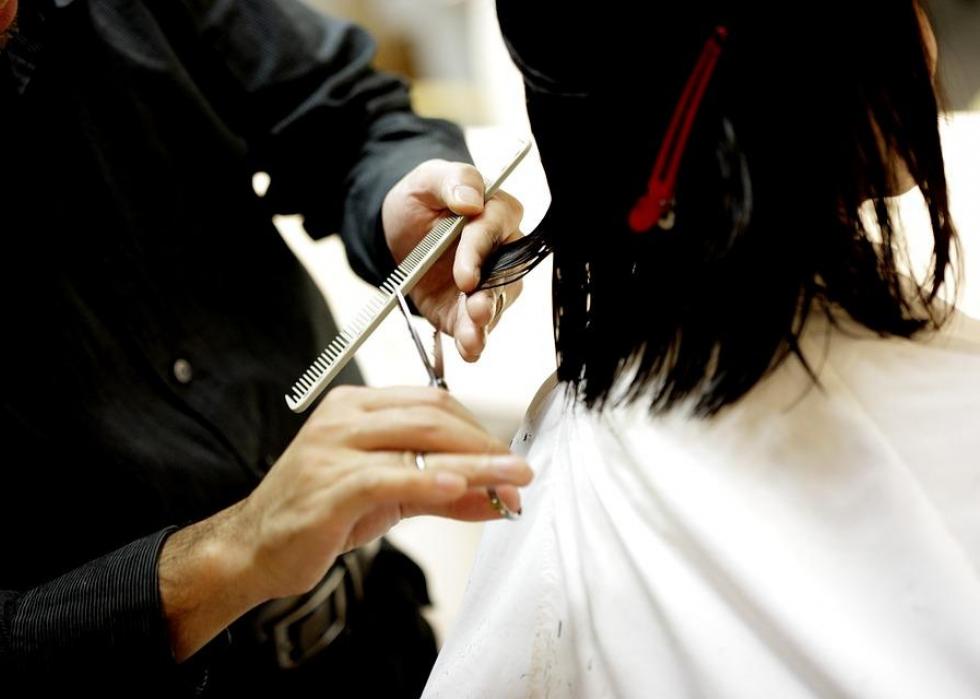 56 / 100
#45: Other personal care and service workers
Projected percent change in employment between 2016 and 2026: 23%
Total employment in 2016: 4,129,500
Total projected employment in 2026: 5,077,900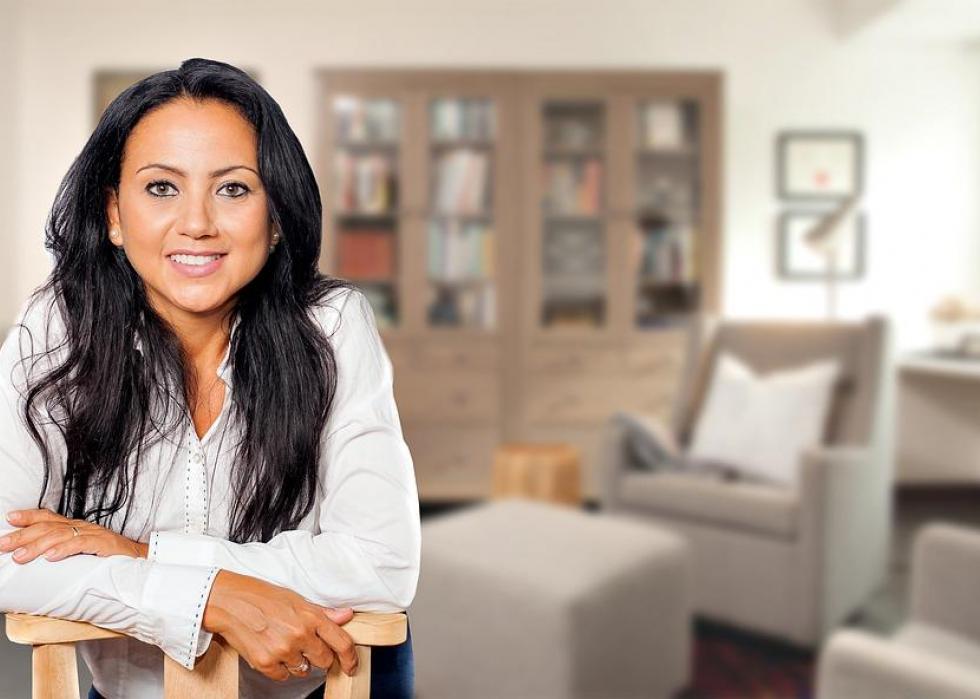 57 / 100
#44: Mental health counselors
Projected percent change in employment between 2016 and 2026: 23.1%
Total employment in 2016: 157,700
Total projected employment in 2026: 194,200


 
58 / 100
Leval // Wikimedia Commons
#43: Diagnostic medical sonographers
Projected percent change in employment between 2016 and 2026: 23.2%
Total employment in 2016: 67,300
Total projected employment in 2026: 82,900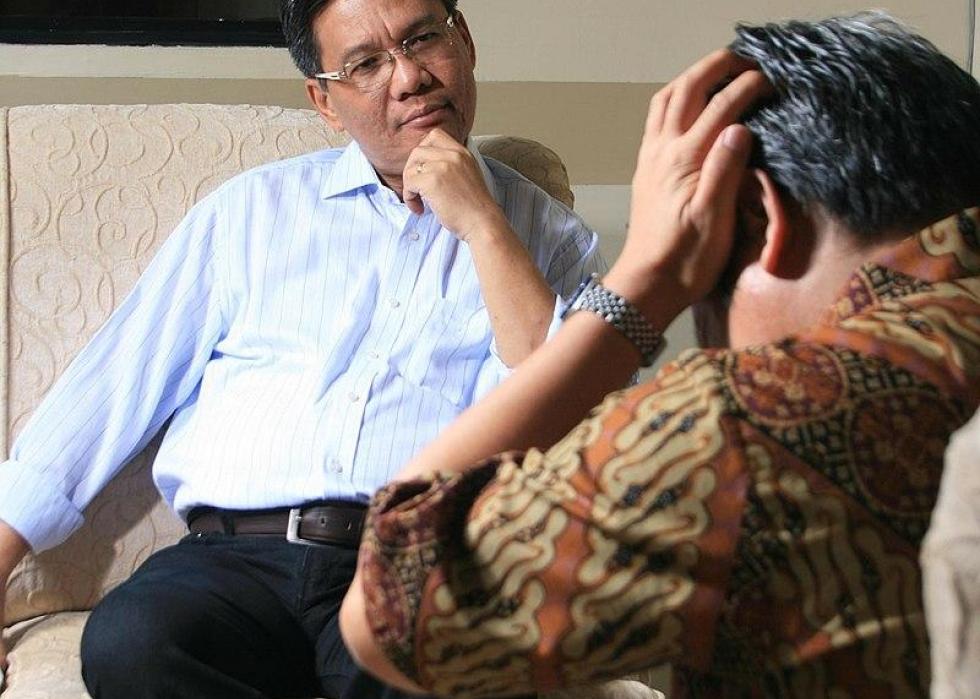 59 / 100
#42: Substance abuse and behavioral disorder counselors
Projected percent change in employment between 2016 and 2026: 23.2%
Total employment in 2016: 102,400
Total projected employment in 2026: 126,200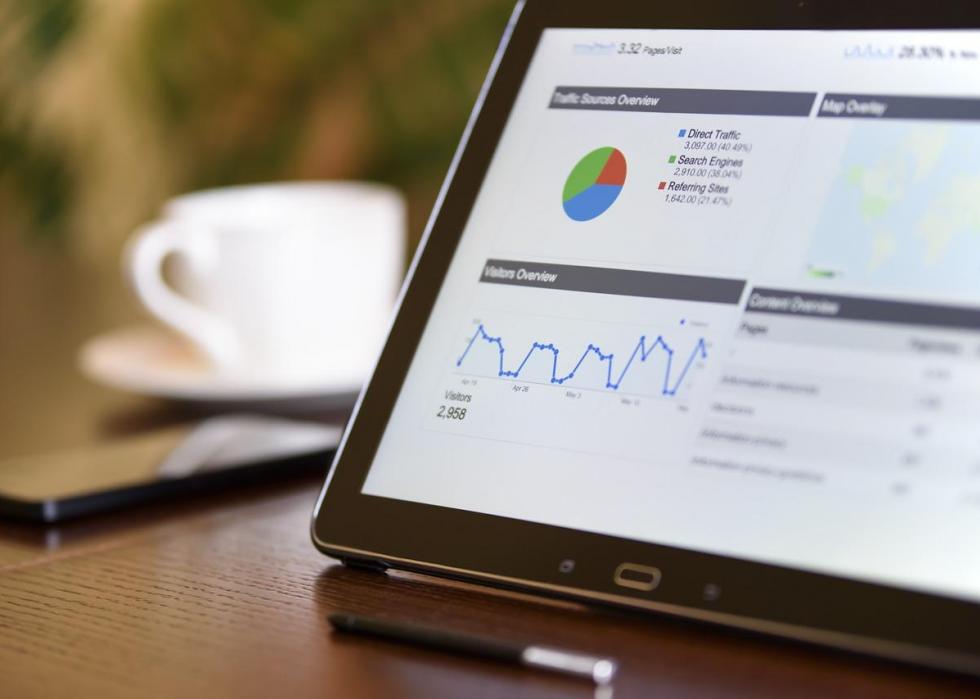 60 / 100
#41: Market research analysts and marketing specialists
Projected percent change in employment between 2016 and 2026: 23.2%
Total employment in 2016: 595,400
Total projected employment in 2026: 733,700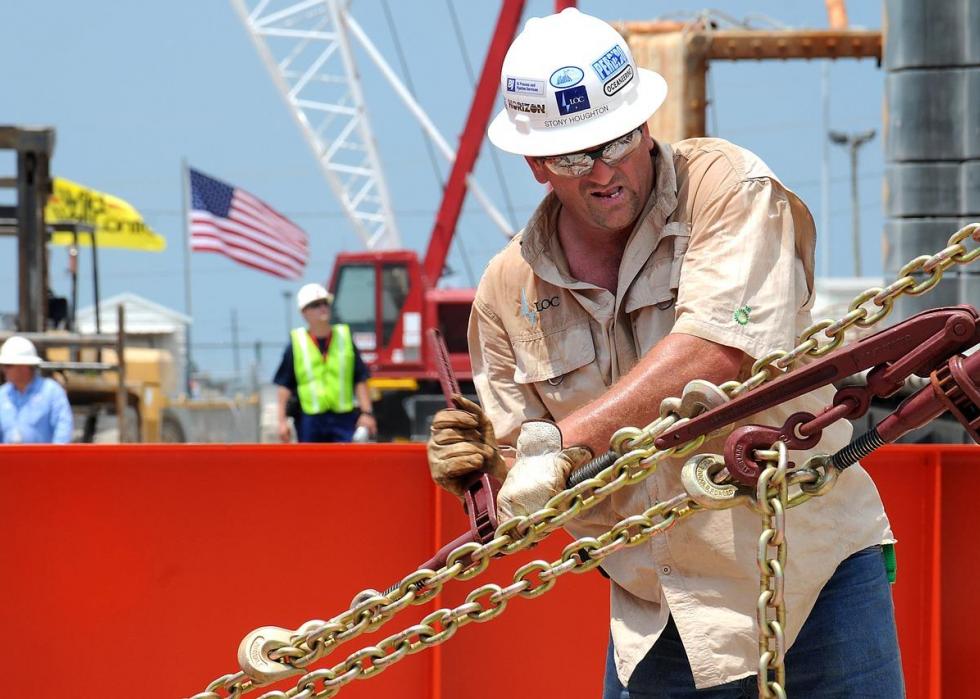 61 / 100
#40: Service unit operators, oil, gas, and mining
Projected percent change in employment between 2016 and 2026: 23.4%
Total employment in 2016: 41,400
Total projected employment in 2026: 51,100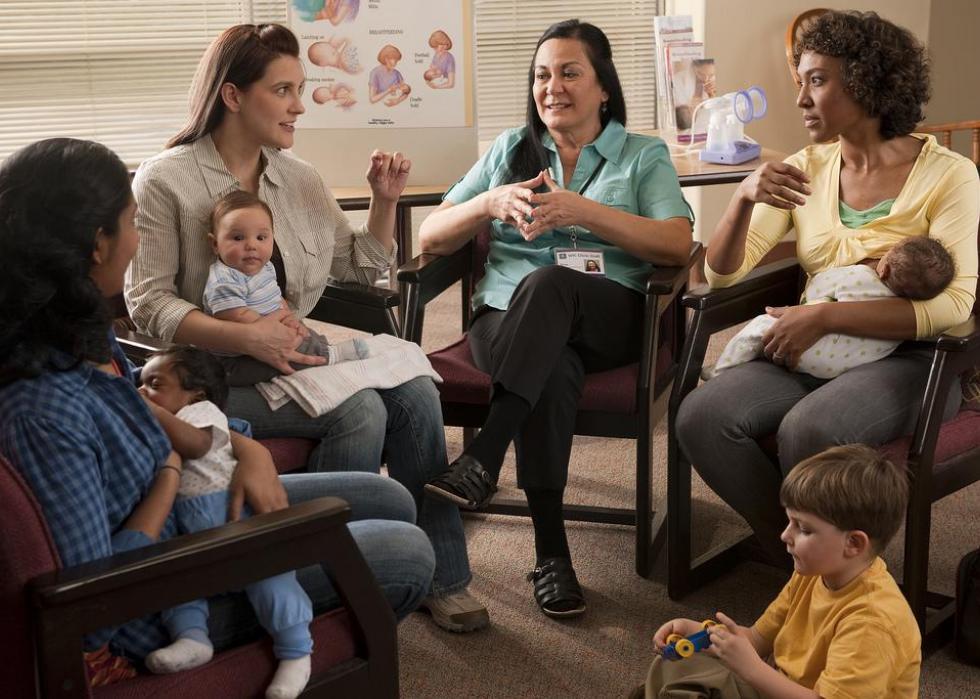 62 / 100
#39: Marriage and family therapists
Projected percent change in employment between 2016 and 2026: 23.4%
Total employment in 2016: 41,500
Total projected employment in 2026: 51,200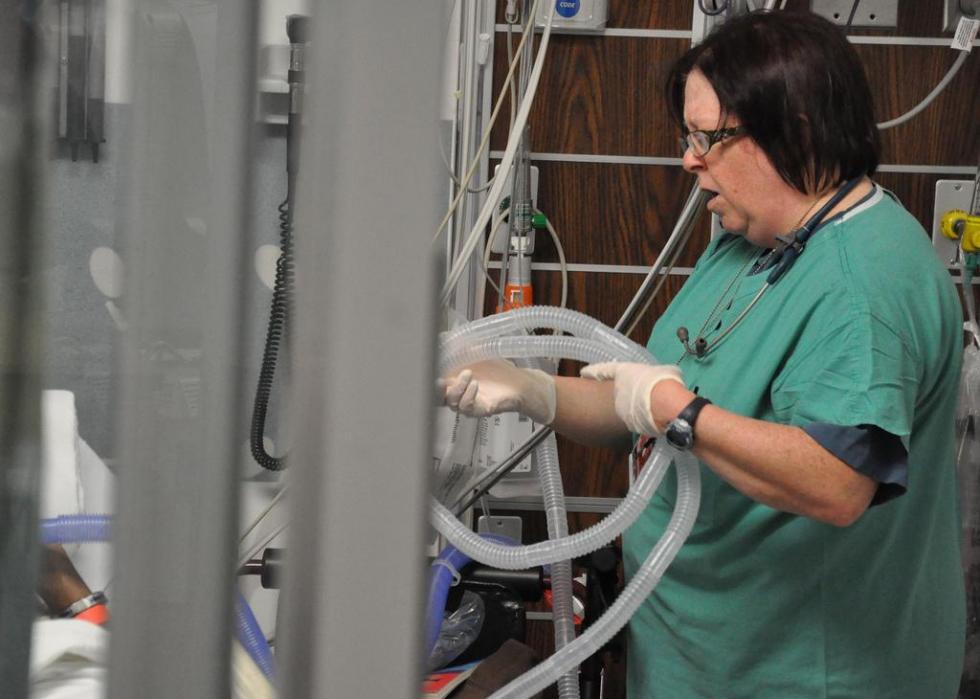 63 / 100
#38: Respiratory therapists
Projected percent change in employment between 2016 and 2026: 23.4%
Total employment in 2016: 130,200
Total projected employment in 2026: 160,600


 
64 / 100
#37: Health care support occupations
Projected percent change in employment between 2016 and 2026: 23.6%
Total employment in 2016: 4,315,600
Total projected employment in 2026: 5,335,200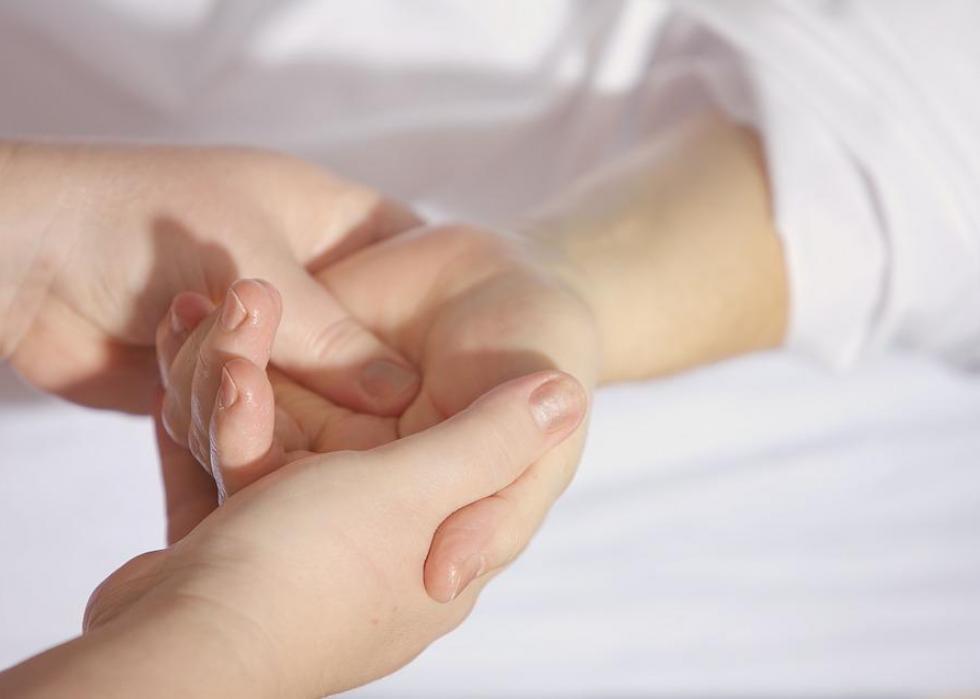 65 / 100
#36: Occupational therapists
Projected percent change in employment between 2016 and 2026: 23.8%
Total employment in 2016: 130,400
Total projected employment in 2026: 161,400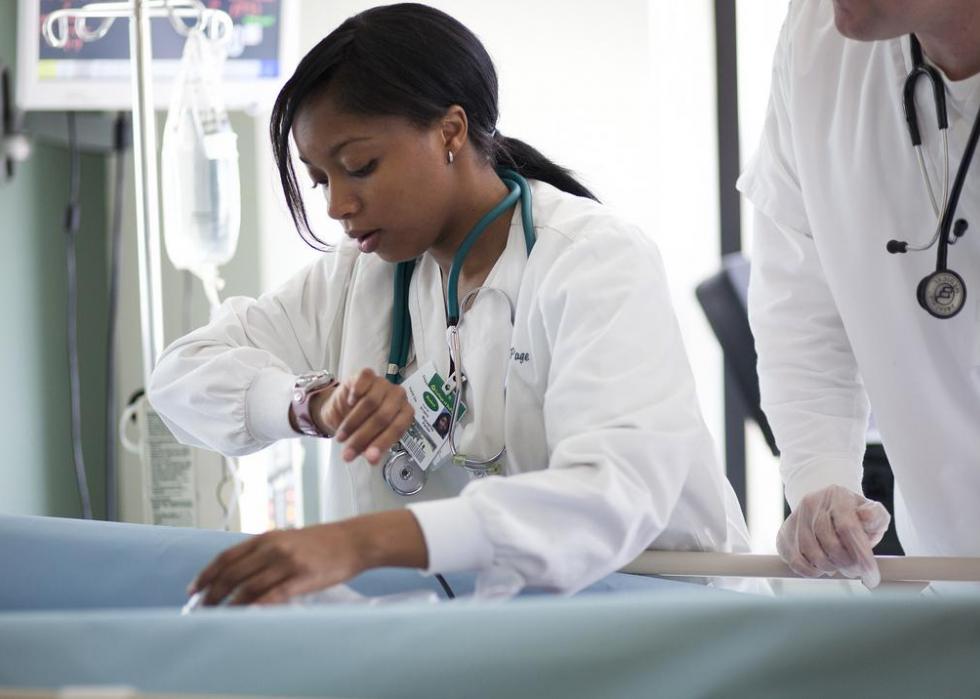 66 / 100
#35: Nursing instructors and teachers, postsecondary
Projected percent change in employment between 2016 and 2026: 24%
Total employment in 2016: 67,900
Total projected employment in 2026: 84,200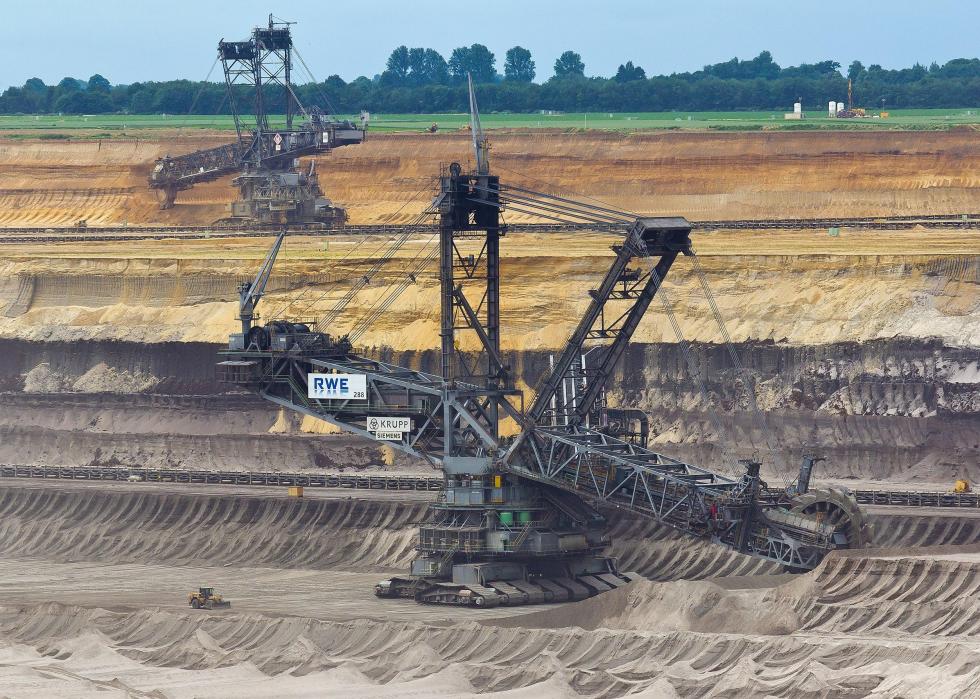 67 / 100
Raimond Spekking // Wikimedia Commons
#34: Derrick, rotary drill, and service unit operators, oil, gas, and mining
Projected percent change in employment between 2016 and 2026: 24%
Total employment in 2016: 69,200
Total projected employment in 2026: 85,800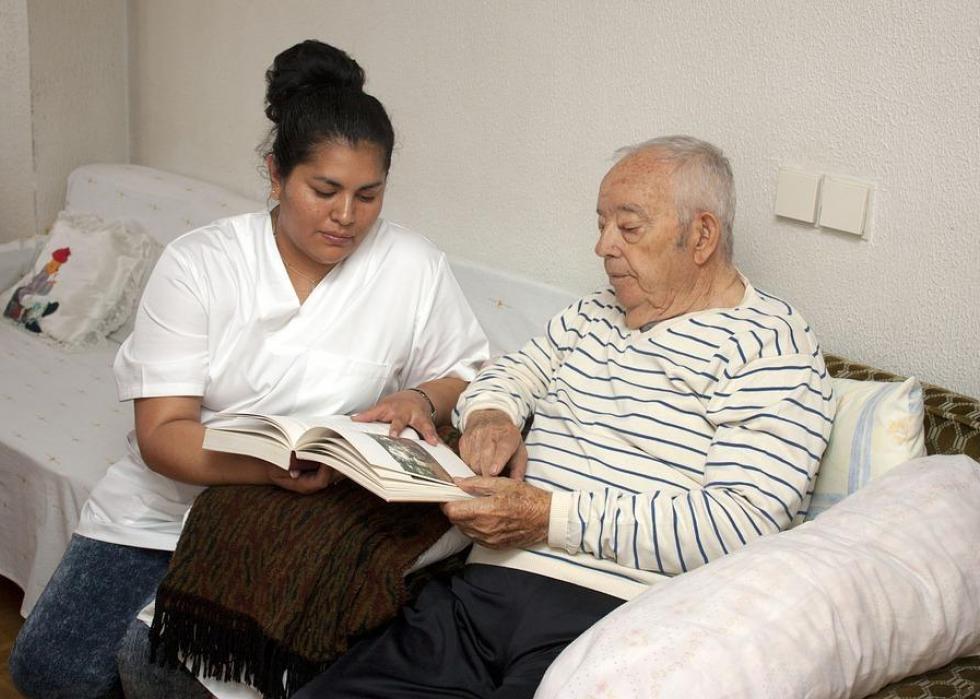 68 / 100
#33: Nursing, psychiatric, and home health aides
Projected percent change in employment between 2016 and 2026: 24%
Total employment in 2016: 2,549,400
Total projected employment in 2026: 3,162,400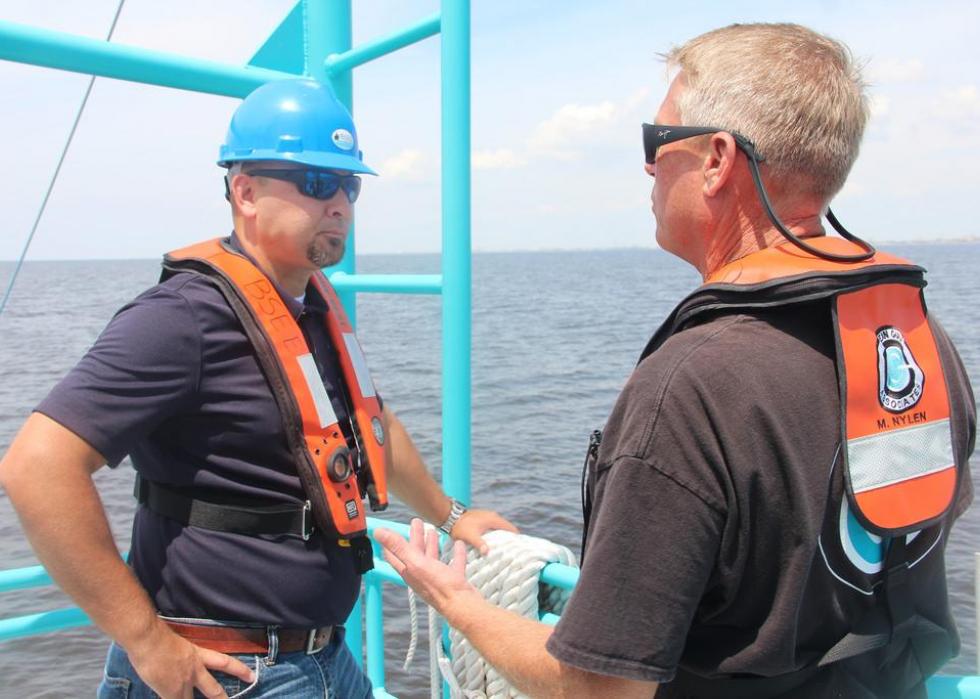 69 / 100
#32: Rotary drill operators, oil and gas
Projected percent change in employment between 2016 and 2026: 24.2%
Total employment in 2016: 16,700
Total projected employment in 2026: 20,800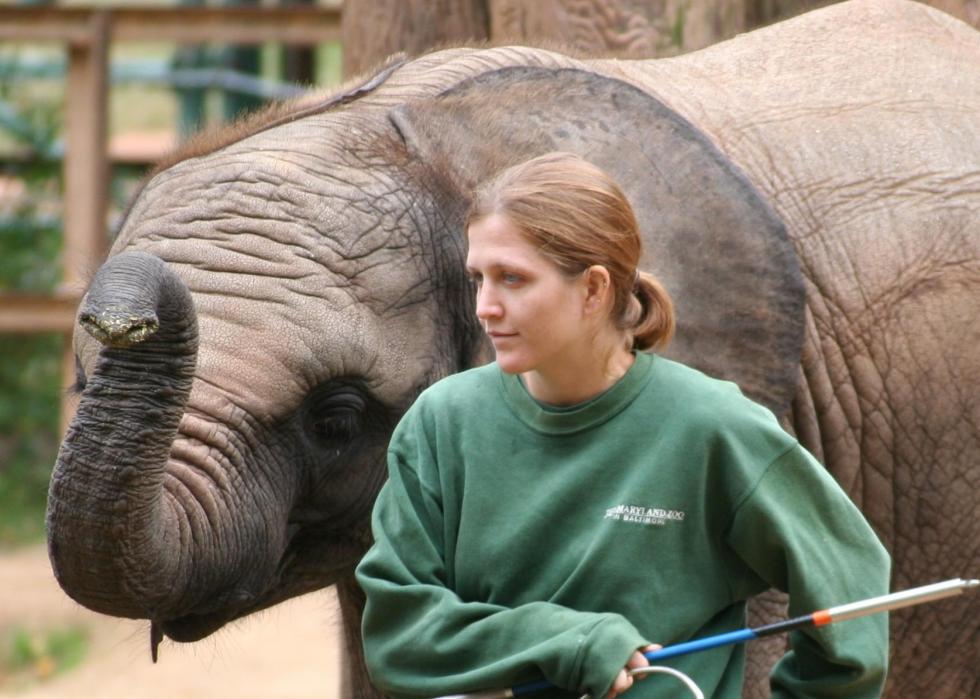 70 / 100
RadioFan // Wikimedia Commons
#31: Nonfarm animal caretakers
Projected percent change in employment between 2016 and 2026: 24.2%
Total employment in 2016: 241,500
Total projected employment in 2026: 300,000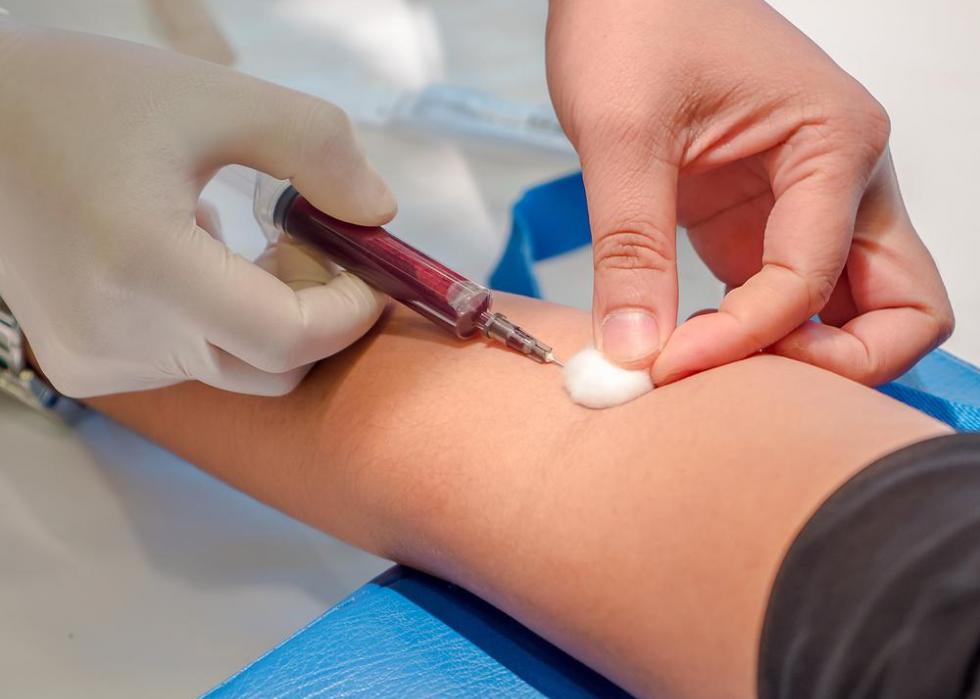 71 / 100
#30: Phlebotomists
Projected percent change in employment between 2016 and 2026: 24.5%
Total employment in 2016: 122,700
Total projected employment in 2026: 152,800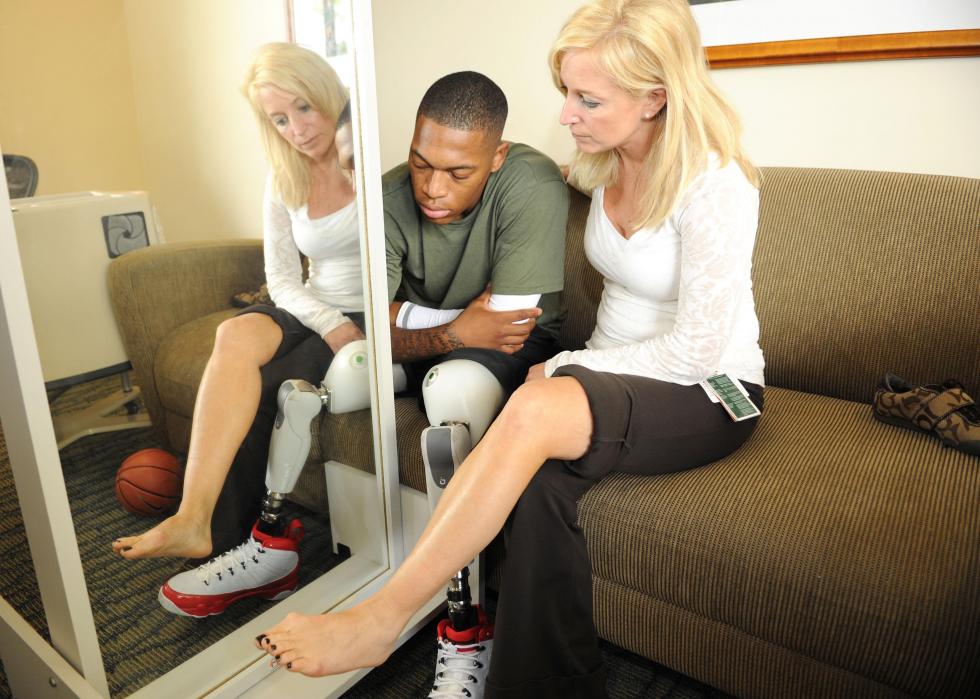 72 / 100
USN Seaman Joseph A. Boomhower // Wikimedia Commons
#29: Occupational therapy aides
Projected percent change in employment between 2016 and 2026: 24.7%
Total employment in 2016: 7,500
Total projected employment in 2026: 9,300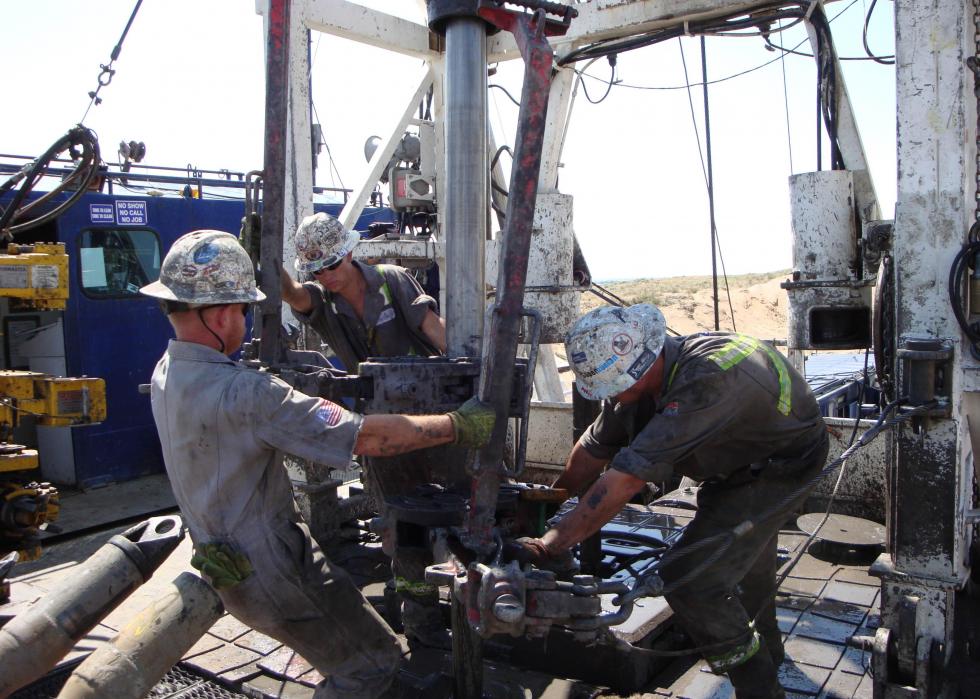 73 / 100
National Institute for Occupational Safety and Health // Wikimedia Commons
#28: Roustabouts, oil and gas
Projected percent change in employment between 2016 and 2026: 24.8%
Total employment in 2016: 50,000
Total projected employment in 2026: 62,400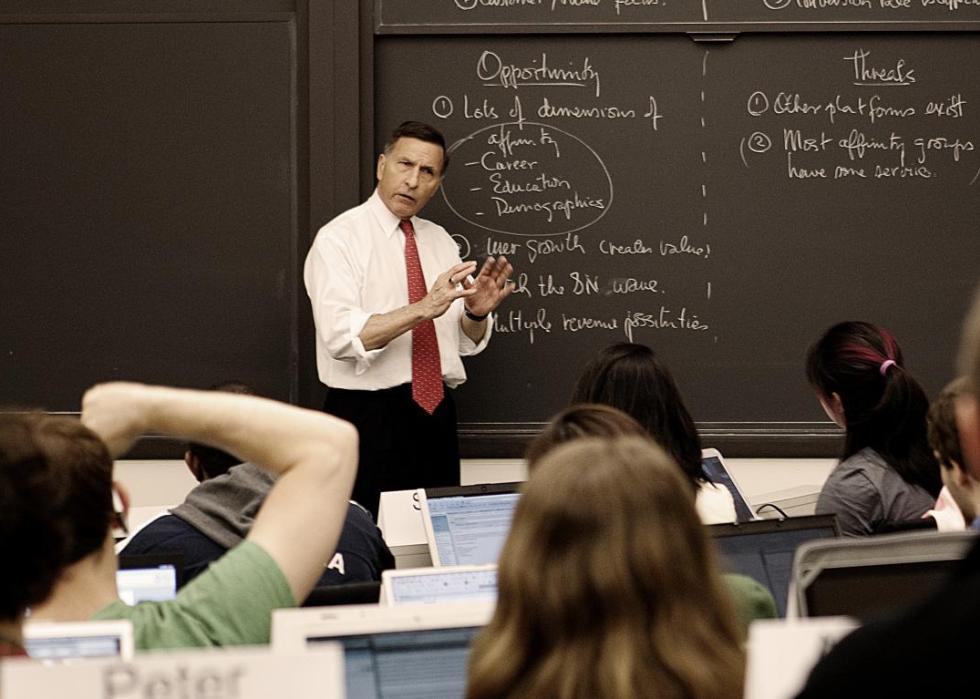 74 / 100
*christopher* // Wikimedia Commons
#27: Health teachers, postsecondary
Projected percent change in employment between 2016 and 2026: 25.5%
Total employment in 2016: 301,400
Total projected employment in 2026: 378,300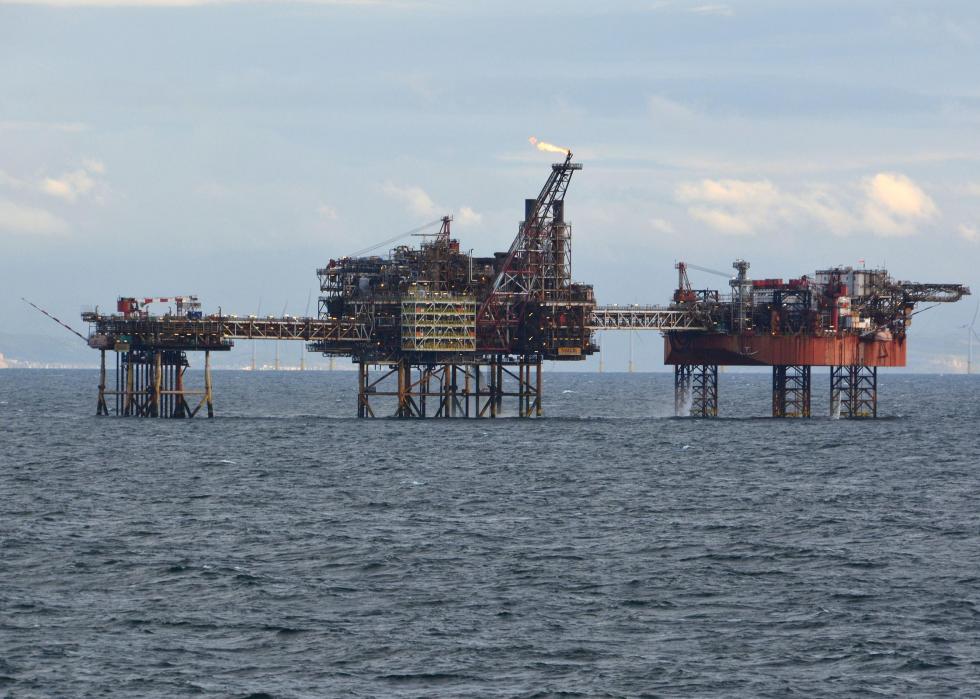 75 / 100
Ian Mantel // Wikimedia Commons
#26: Derrick operators, oil and gas
Projected percent change in employment between 2016 and 2026: 25.7%
Total employment in 2016: 11,100
Total projected employment in 2026: 13,900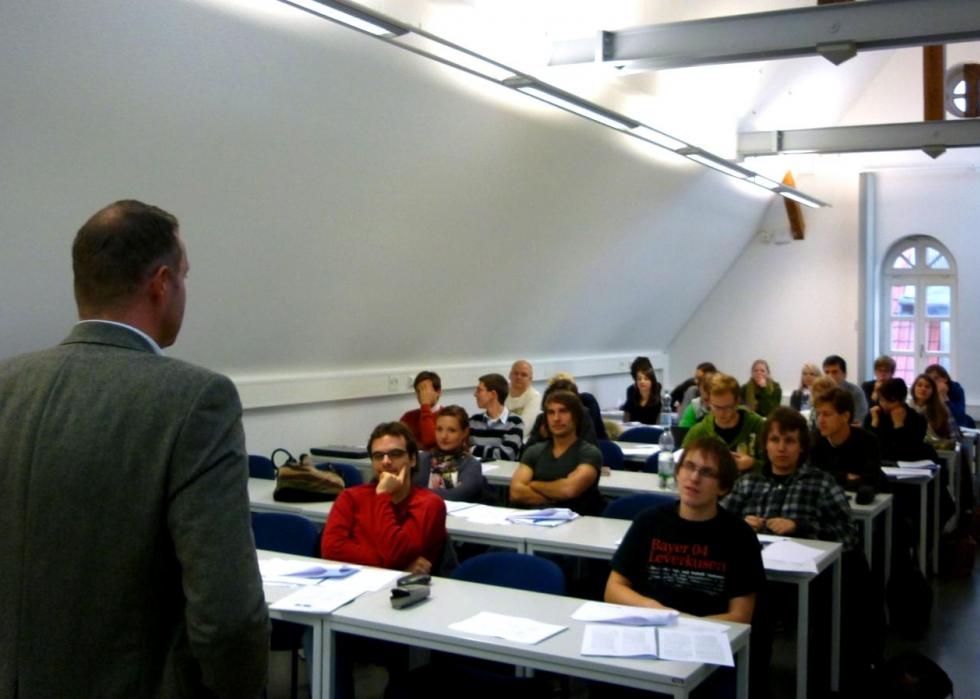 76 / 100
George Serdechny // Wikimedia Commons
#25: Health specialties teachers, postsecondary
Projected percent change in employment between 2016 and 2026: 25.9%
Total employment in 2016: 233,500
Total projected employment in 2026: 294,000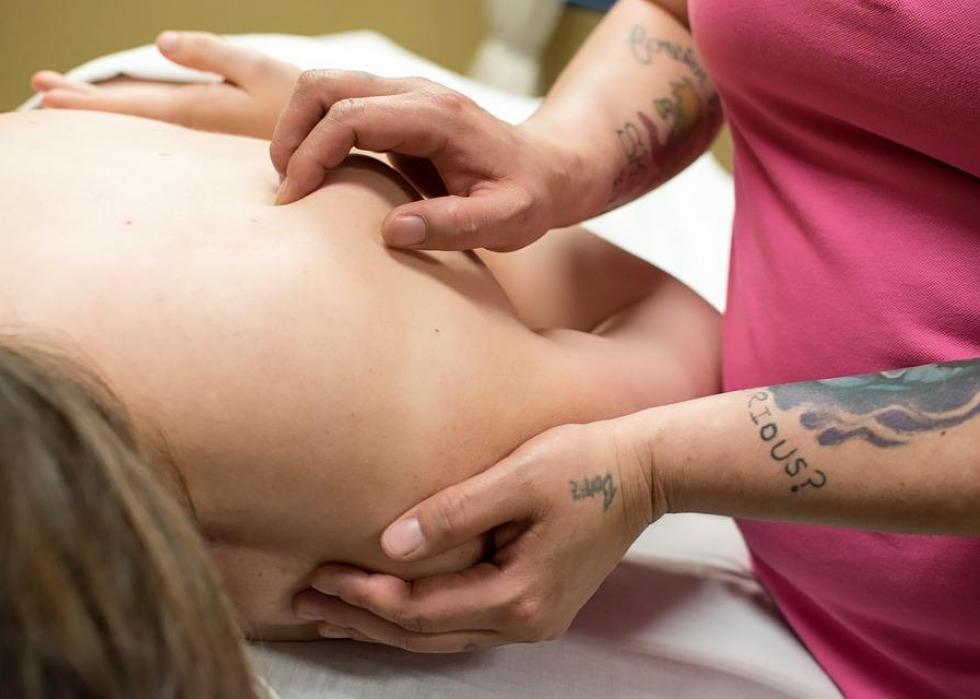 77 / 100
#24: Massage therapists
Projected percent change in employment between 2016 and 2026: 26.3%
Total employment in 2016: 160,300
Total projected employment in 2026: 202,400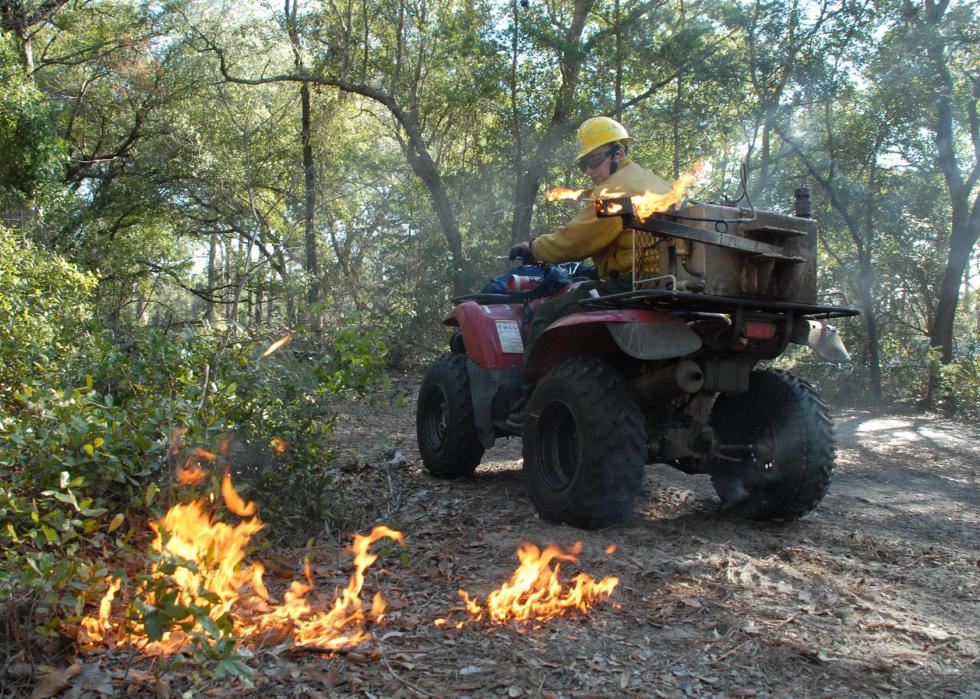 78 / 100
Staff Sgt. Mike Meares // USAF
#23: Forest fire inspectors and prevention specialists
Projected percent change in employment between 2016 and 2026: 26.6%
Total employment in 2016: 1,700
Total projected employment in 2026: 2,200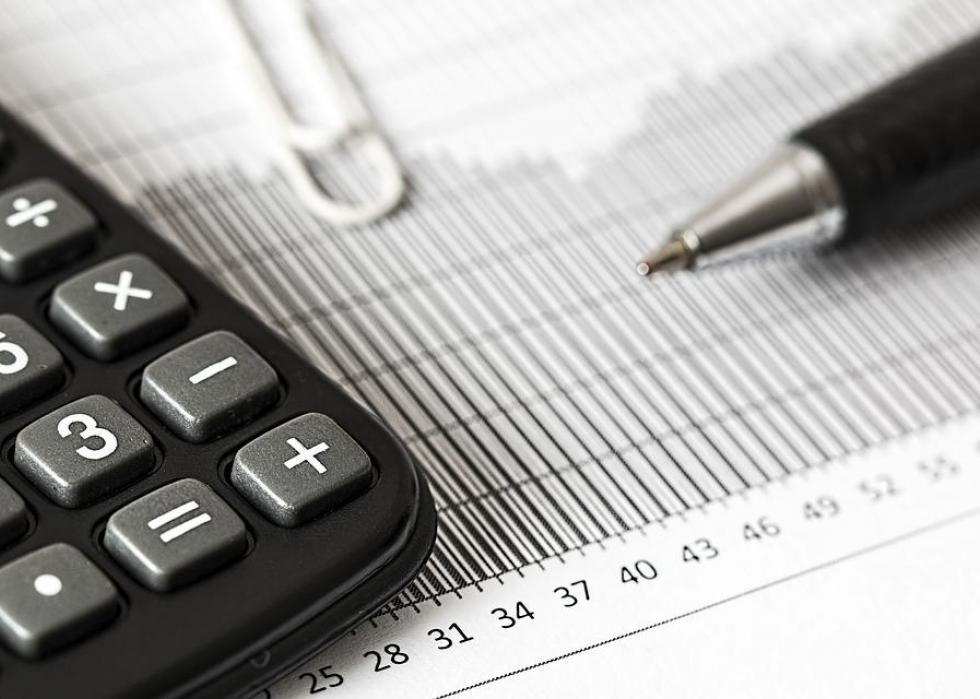 79 / 100
#22: Operations research analysts
Projected percent change in employment between 2016 and 2026: 27.4%
Total employment in 2016: 114,000
Total projected employment in 2026: 145,300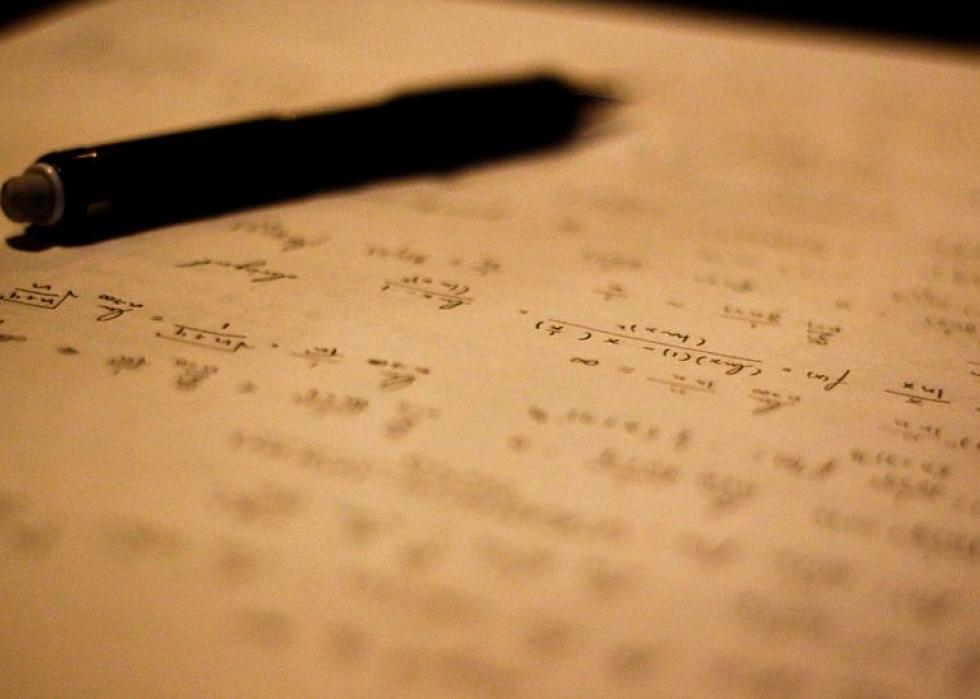 80 / 100
#21: Mathematical science occupations
Projected percent change in employment between 2016 and 2026: 27.9%
Total employment in 2016: 180,700
Total projected employment in 2026: 231,000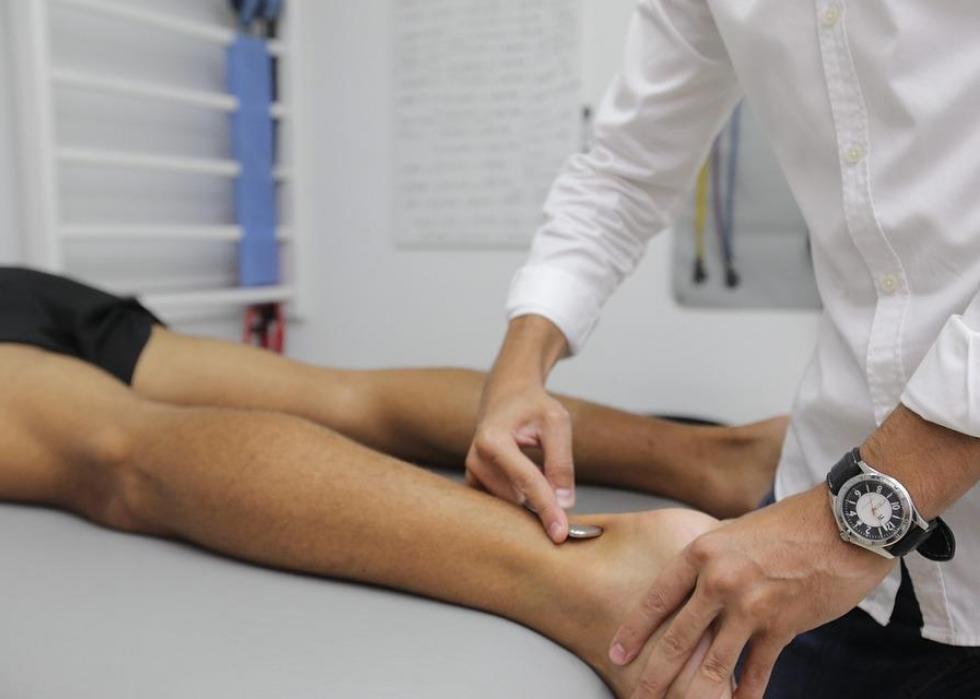 81 / 100
#20: Physical therapists
Projected percent change in employment between 2016 and 2026: 28%
Total employment in 2016: 239,800
Total projected employment in 2026: 306,900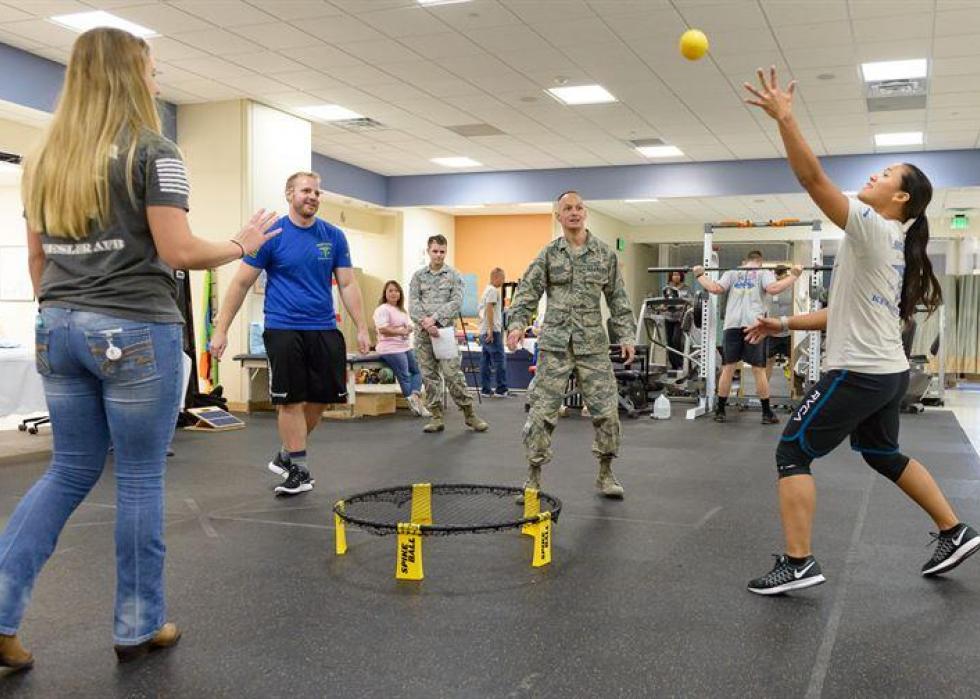 82 / 100
#19: Occupational therapy assistants and aides
Projected percent change in employment between 2016 and 2026: 28.3%
Total employment in 2016: 46,800
Total projected employment in 2026: 60,000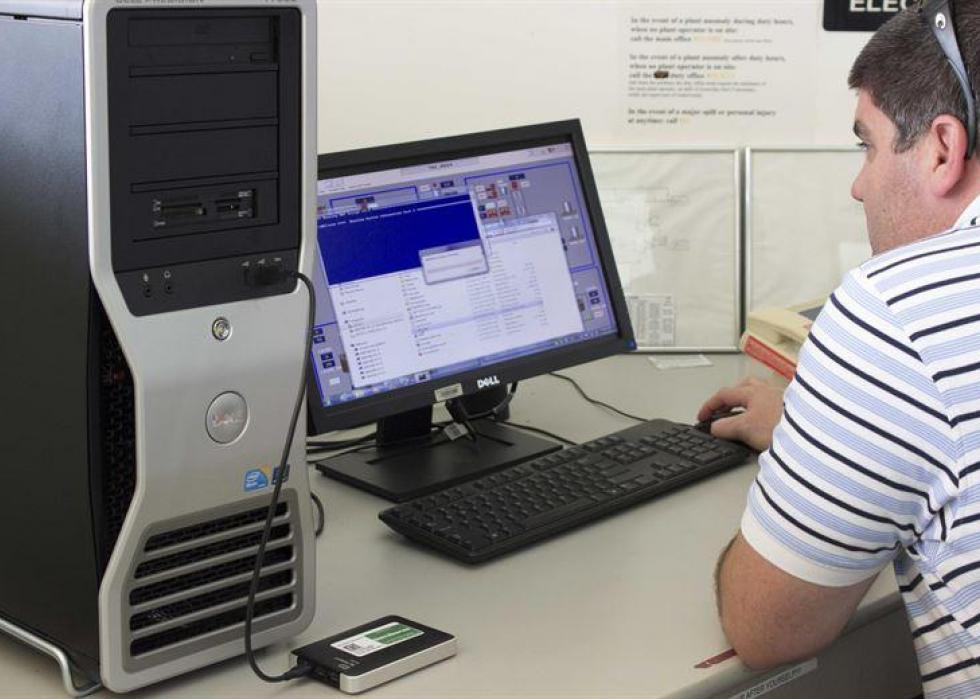 83 / 100
#18: Information security analysts
Projected percent change in employment between 2016 and 2026: 28.5%
Total employment in 2016: 100,000
Total projected employment in 2026: 128,500


 
84 / 100
#17: Occupational therapy assistants
Projected percent change in employment between 2016 and 2026: 28.9%
Total employment in 2016: 39,300
Total projected employment in 2026: 50,700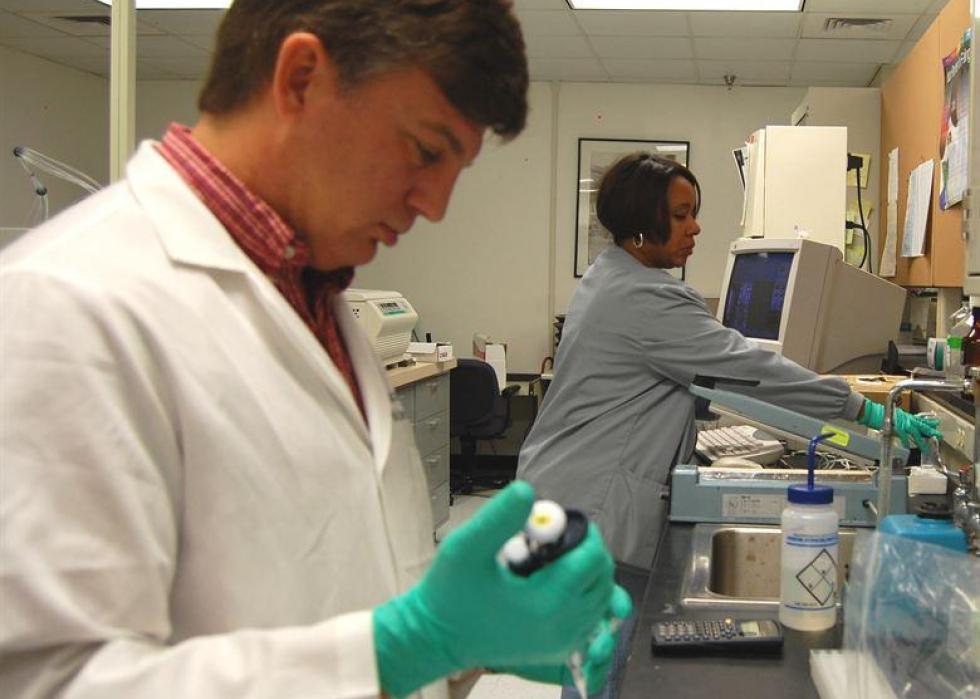 85 / 100
#16: Genetic counselors
Projected percent change in employment between 2016 and 2026: 29%
Total employment in 2016: 3,100
Total projected employment in 2026: 4,000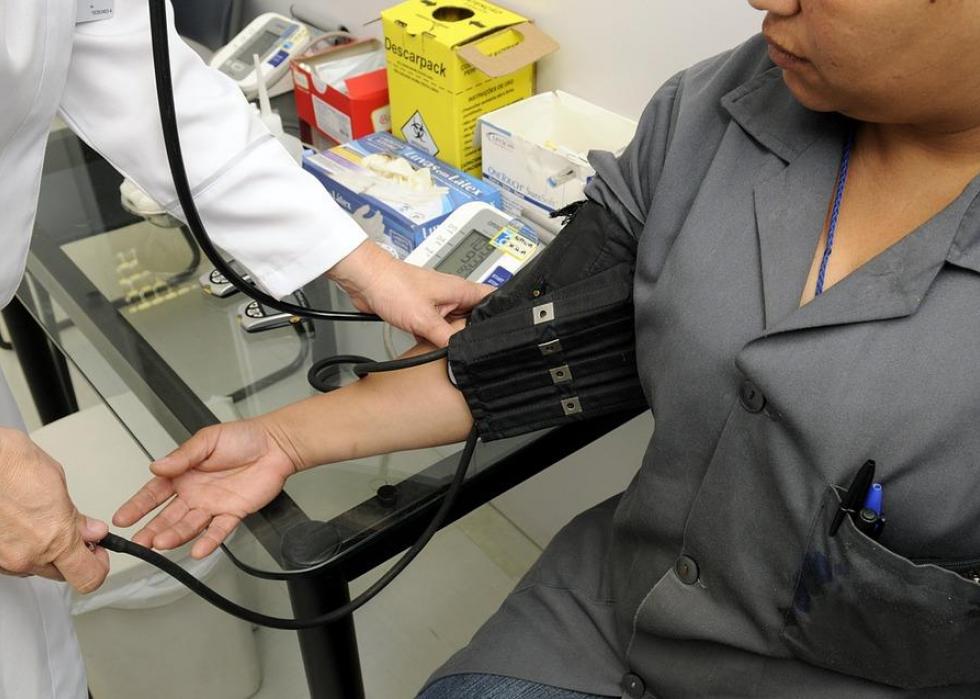 86 / 100
#15: Medical assistants
Projected percent change in employment between 2016 and 2026: 29%
Total employment in 2016: 634,400
Total projected employment in 2026: 818,400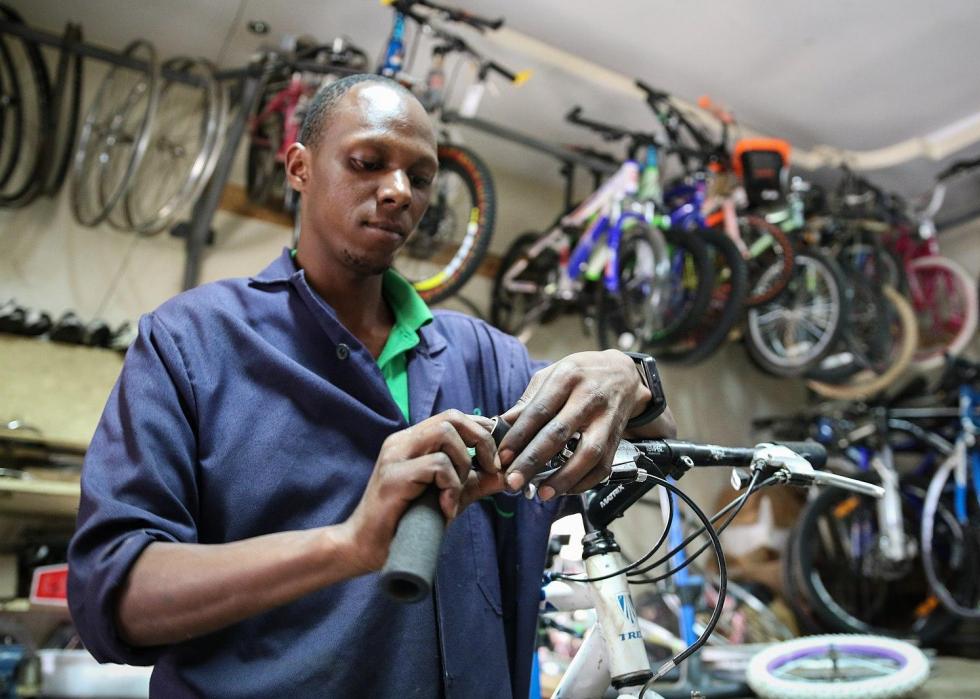 87 / 100
Moritz Poll // Wikimedia Commons
#14: Bicycle repairers
Projected percent change in employment between 2016 and 2026: 29.3%
Total employment in 2016: 12,400
Total projected employment in 2026: 16,100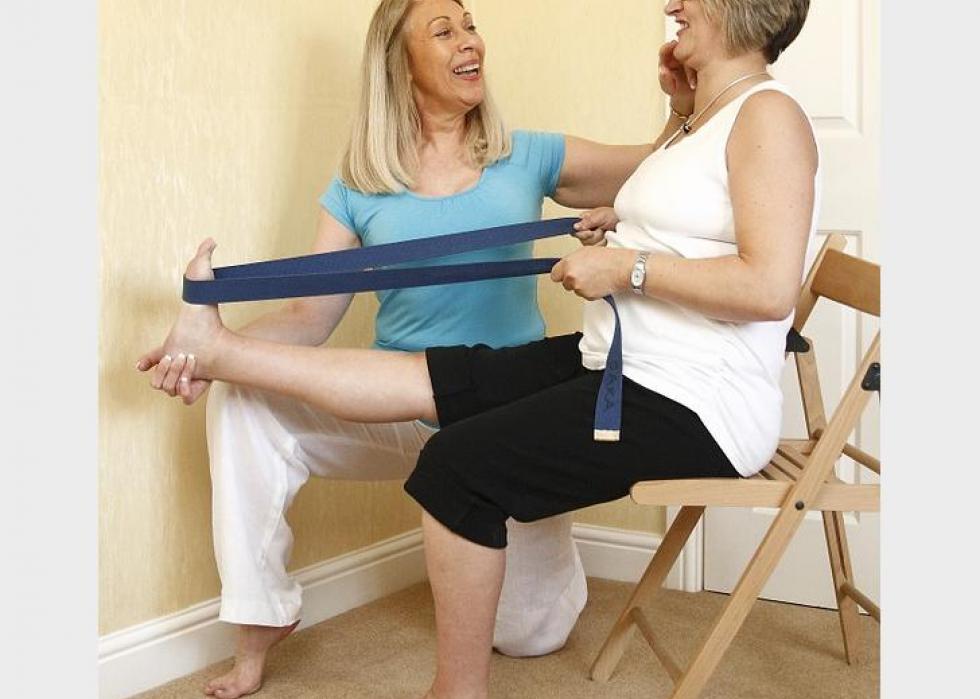 88 / 100
#13: Physical therapist aides
Projected percent change in employment between 2016 and 2026: 29.4%
Total employment in 2016: 52,000
Total projected employment in 2026: 67,200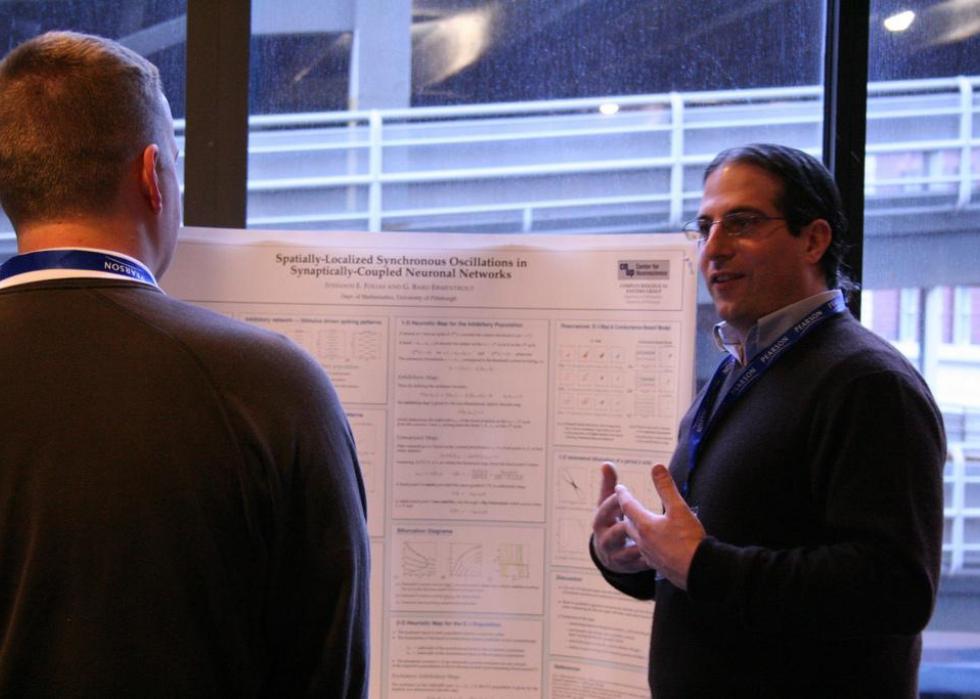 89 / 100
Mathematical Association of America // Flickr
#12: Mathematicians
Projected percent change in employment between 2016 and 2026: 29.7%
Total employment in 2016: 3,100
Total projected employment in 2026: 4,000


 
90 / 100
Department of Foreign Affairs and Trade // Wikimedia Commons
#11: Occupational therapy and physical therapist assistants and aides
Projected percent change in employment between 2016 and 2026: 29.9%
Total employment in 2016: 187,100
Total projected employment in 2026: 243,000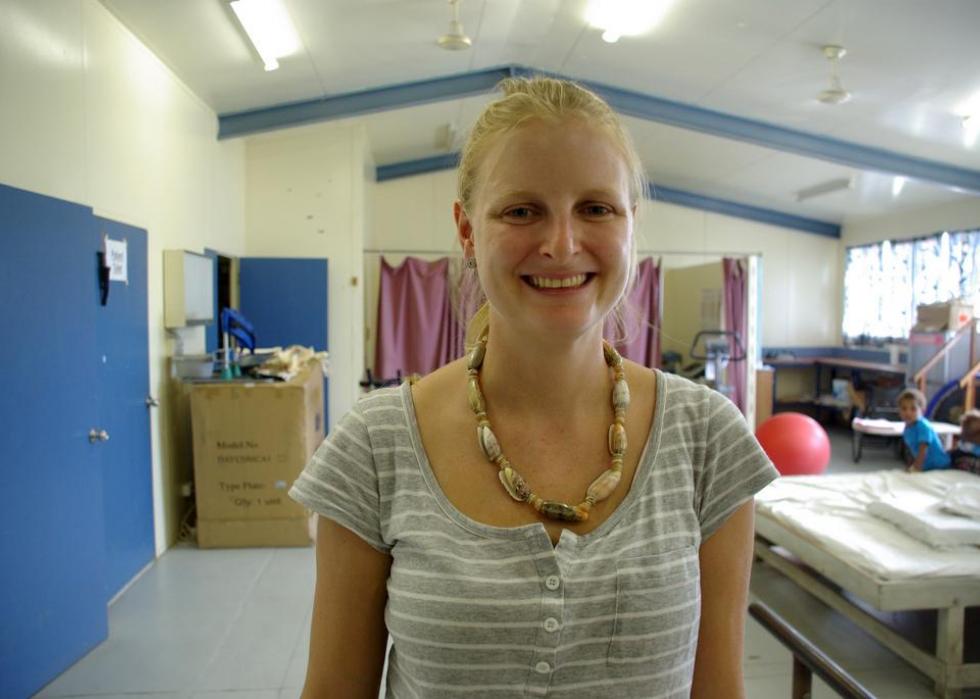 91 / 100
Department of Foreign Affairs and Trade // Flickr
#10: Physical therapist assistants and aides
Projected percent change in employment between 2016 and 2026: 30.4%
Total employment in 2016: 140,300
Total projected employment in 2026: 183,000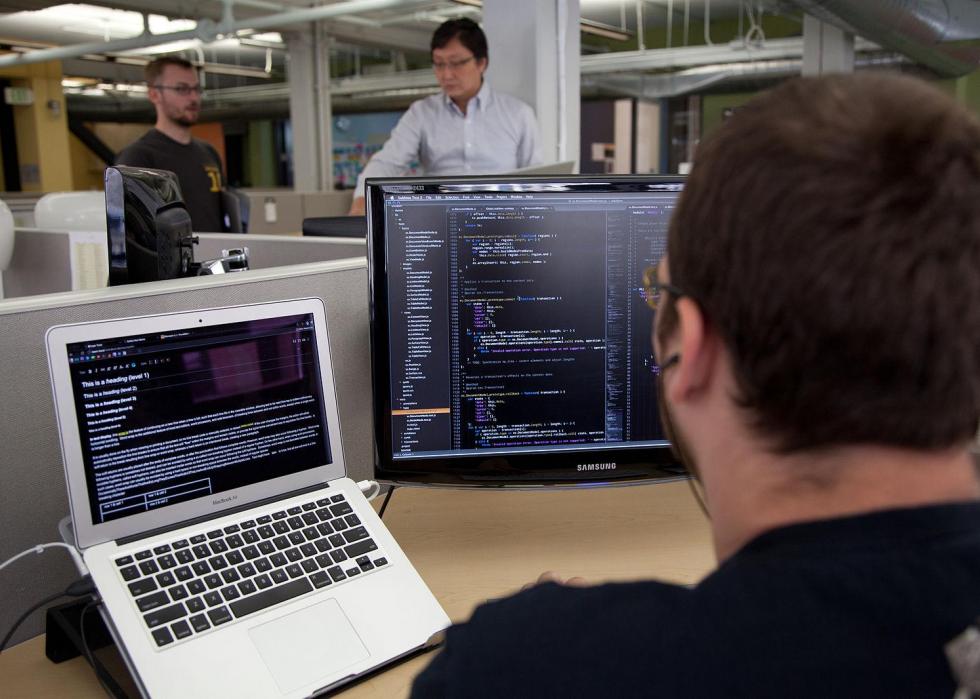 92 / 100
Matthew // Wikimedia Commons
#9: Software developers, applications
Projected percent change in employment between 2016 and 2026: 30.7%
Total employment in 2016: 831,300
Total projected employment in 2026: 1,086,600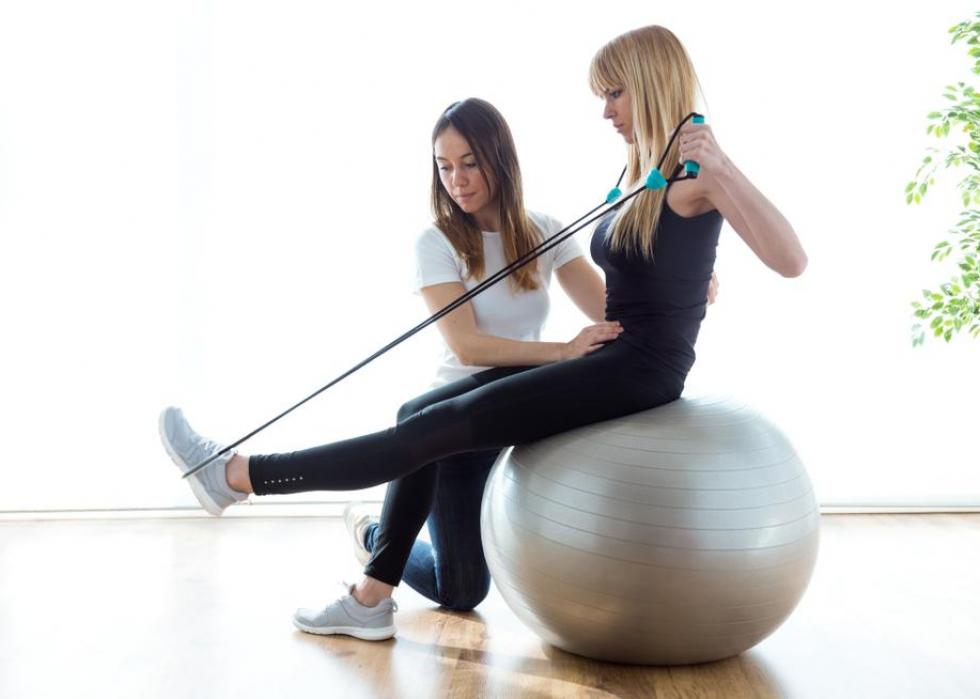 93 / 100
Josep Suria // Shutterstock
#8: Physical therapist assistants
Projected percent change in employment between 2016 and 2026: 31%
Total employment in 2016: 88,300
Total projected employment in 2026: 115,800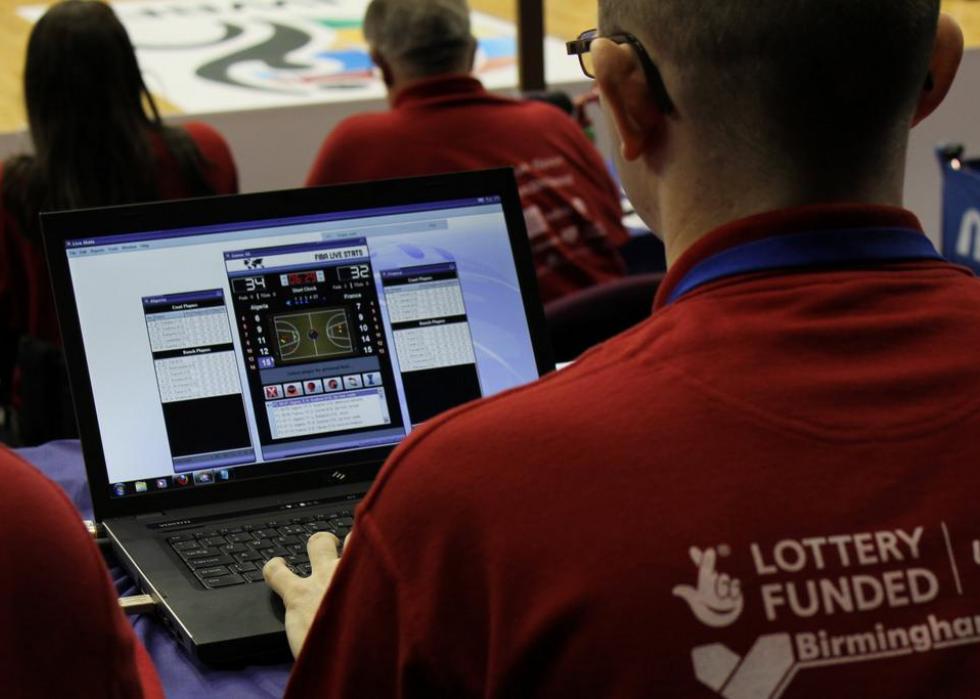 94 / 100
2010 World Wheelchair Basketball Championships // Flickr
#7: Statisticians
Projected percent change in employment between 2016 and 2026: 33.8%
Total employment in 2016: 37,200
Total projected employment in 2026: 49,800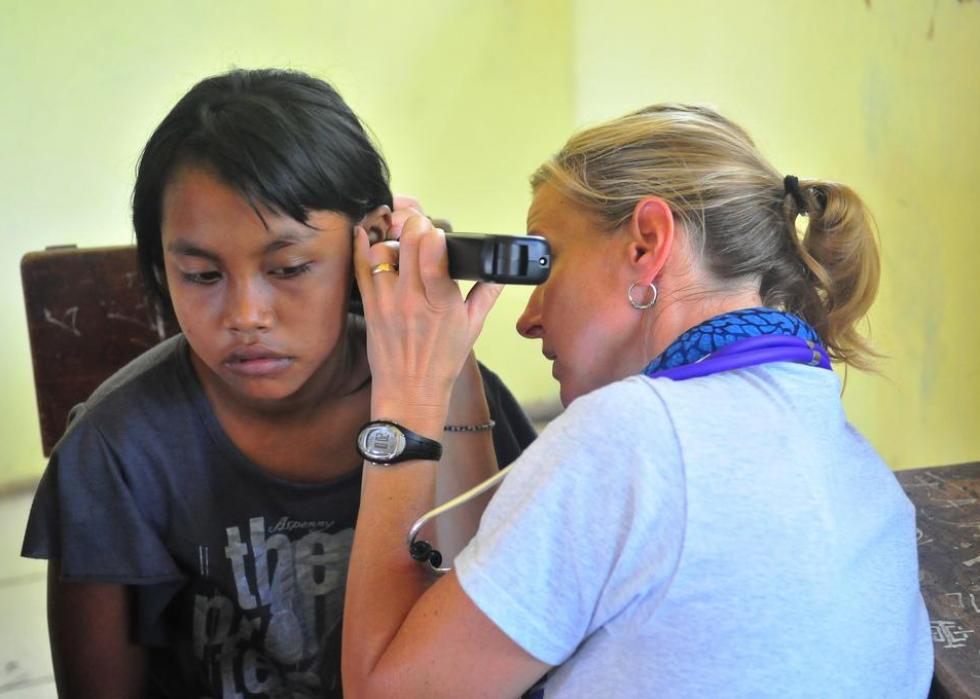 95 / 100
U.S. Department of State // Flickr
#6: Nurse practitioners
Projected percent change in employment between 2016 and 2026: 36.1%
Total employment in 2016: 155,500
Total projected employment in 2026: 211,600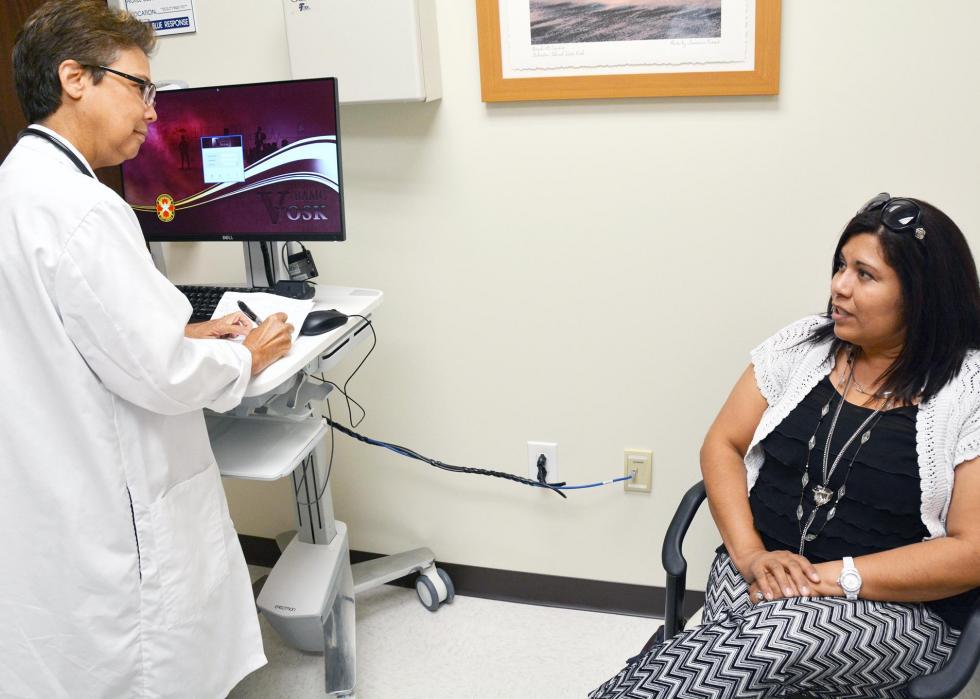 96 / 100
#5: Physician assistants
Projected percent change in employment between 2016 and 2026: 37.3%
Total employment in 2016: 106,200
Total projected employment in 2026: 145,900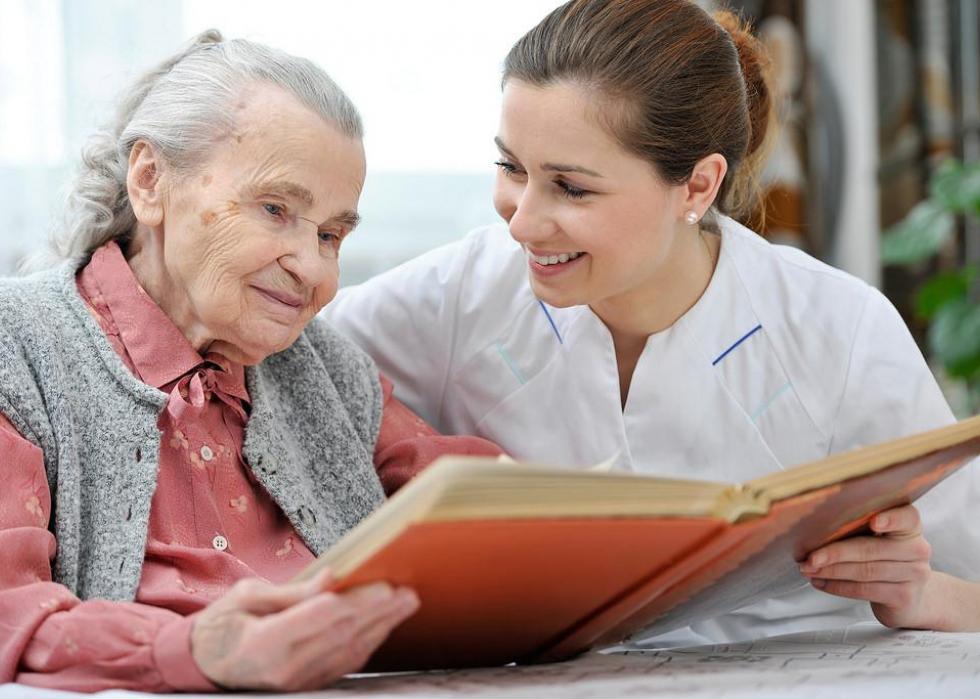 97 / 100
#4: Personal care aides
Projected percent change in employment between 2016 and 2026: 38.6%
Total employment in 2016: 2,016,100
Total projected employment in 2026: 2,793,800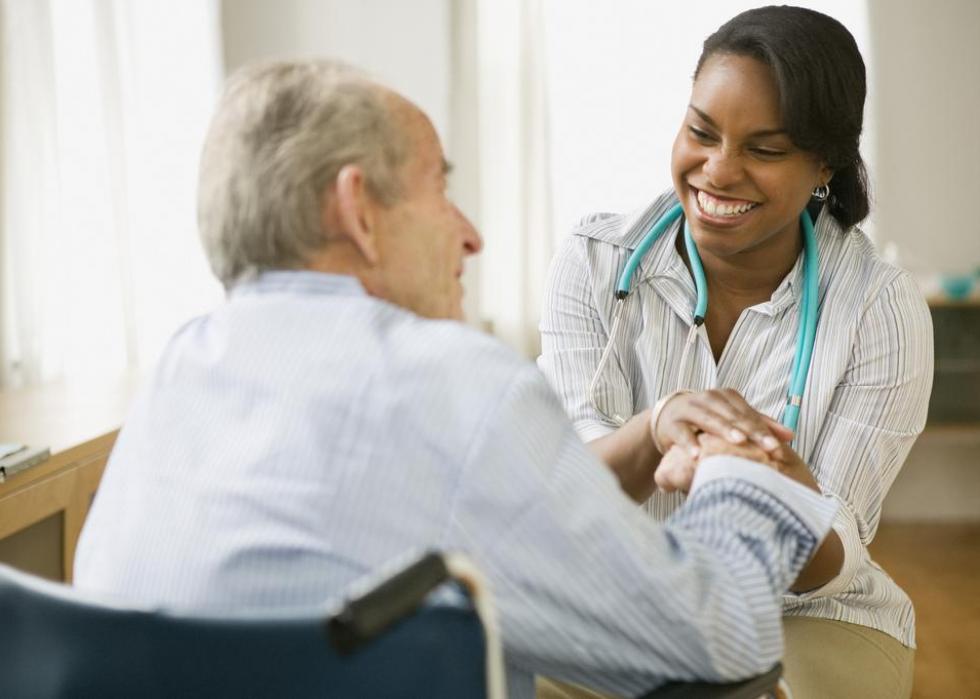 98 / 100
#3: Home health aides
Projected percent change in employment between 2016 and 2026: 47.3%
Total employment in 2016: 911,500
Total projected employment in 2026: 1,342,700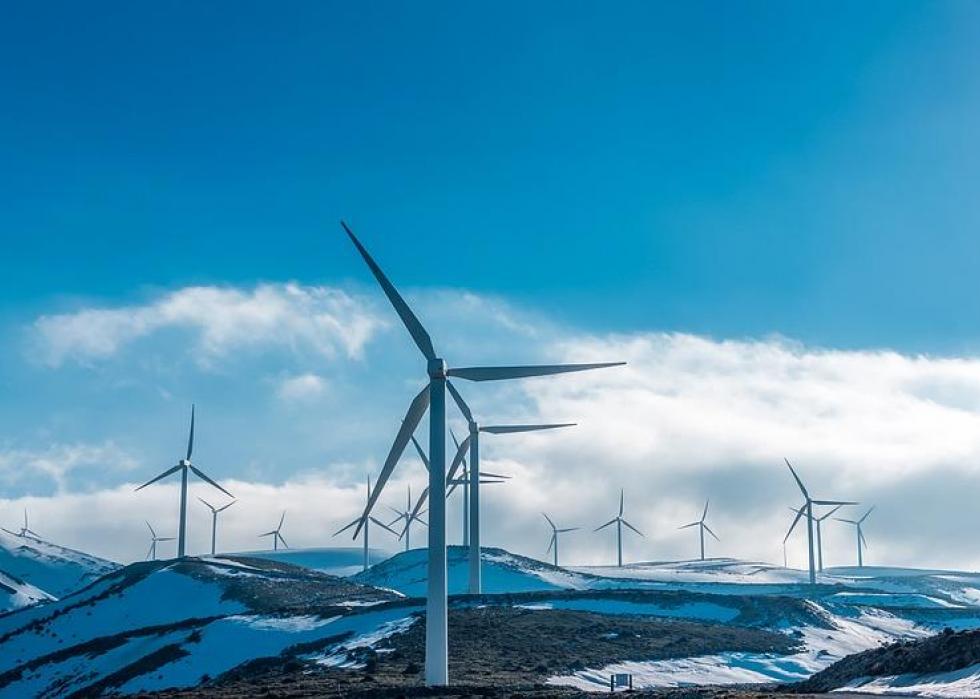 99 / 100
#2: Wind turbine service technicians
Projected percent change in employment between 2016 and 2026: 96.3%
Total employment in 2016: 5,800
Total projected employment in 2026: 11,300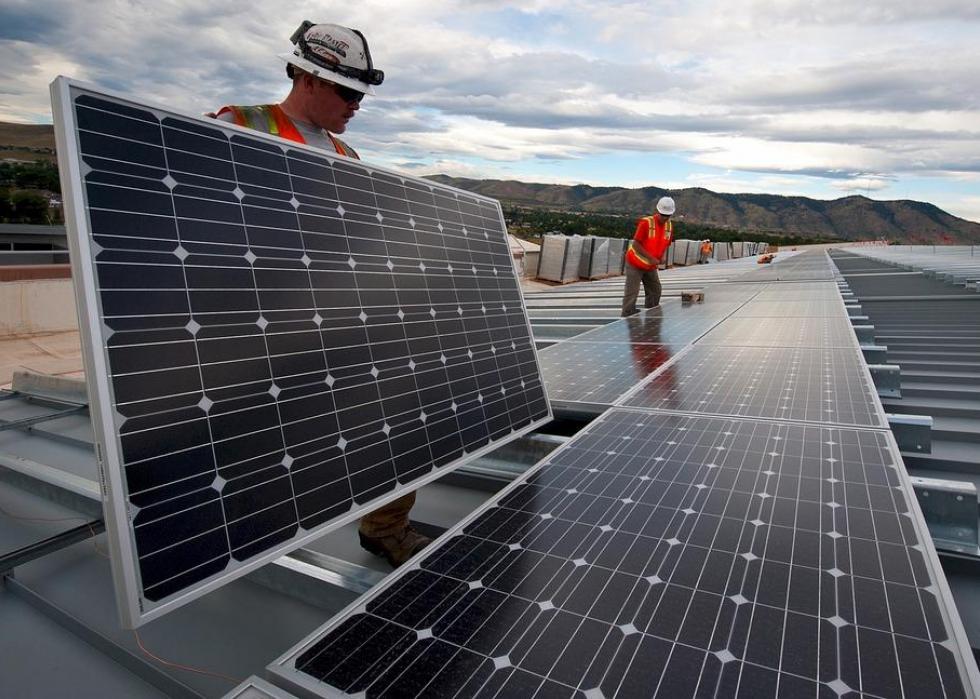 100 / 100
#1: Solar photovoltaic installers
Projected percent change in employment between 2016 and 2026: 104.9%
Total employment in 2016: 11,300
Total projected employment in 2026: 23,100