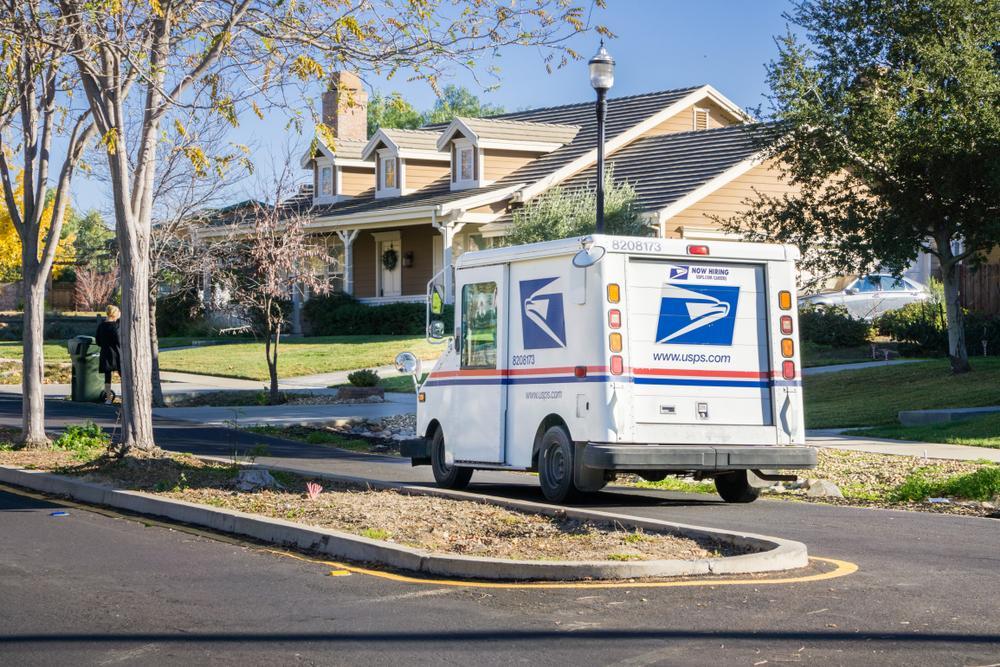 Jobs expected to shrink the most by 2026
Jobs expected to shrink the most by 2026
The United States' unemployment rate is at its lowest in years. Computer system design, scientific consulting, and nursing care are expected to grow at above-average rates in the coming years, but not all industries are expanding—in fact, some industries are expected to downsize in the near future. Many factors contribute to this decline—not just technology, a usual culprit.
Using data from the Bureau of Labor Statistics, Stacker ranked the 100 jobs expected to shrink the most by 2026. The list is ranked in ascending order by each entry's projected percentage decrease. Any ties were broken with the position employing more people ranked higher.
Does your job make our list? Will the evolution of driverless cars have the impact many people fear? Read on to find out which jobs are expected to shrink the most by 2026. Stacker begins the list at #100 with a job in the criminal justice system.
#100. First-line supervisors of correctional officers
Projected total change in employment between 2016 and 2026: -7.8%
Total employment in 2016: 45,200 people
Total projected employment in 2026: 41,700 people
 
#99. Metal-refining furnace operators and tenders
Projected total change in employment between 2016 and 2026: -8.1%
Total employment in 2016: 17,700 people
Total projected employment in 2026: 16,300 people
 
#98. Tellers
Projected total change in employment between 2016 and 2026: -8.3%
Total employment in 2016: 502,700 people
Total projected employment in 2026: 460,900 people
 
#97. Textile, apparel, and furnishings workers
Projected total change in employment between 2016 and 2026: -8.3%
Total employment in 2016: 654,300 people
Total projected employment in 2026: 599,900 people
 
#96. Metal and plastic lathe and turning machine tool setters, operators, and tenders
Projected total change in employment between 2016 and 2026: -8.4%
Total employment in 2016: 33,700 people
Total projected employment in 2026: 30,800 people
 
#95. Announcers
Projected total change in employment between 2016 and 2026: -8.5%
Total employment in 2016: 52,700 people
Total projected employment in 2026: 48,200 people
 
#94. Metal and plastic cutting, punching, and press machine setters, operators, and tenders
Projected total change in employment between 2016 and 2026: -8.7%
Total employment in 2016: 192,700 people
Total projected employment in 2026: 175,900 people
 
#93. Manufactured building and mobile home installers
Projected total change in employment between 2016 and 2026: -8.9%
Total employment in 2016: 4,300 people
Total projected employment in 2026: 4,000 people
 
#92. News analysts, reporters, and correspondents
Projected total change in employment between 2016 and 2026: -8.9%
Total employment in 2016: 50,400 people
Total projected employment in 2026: 45,900 people
 
#91. Paper goods machine setters, operators, and tenders
Projected total change in employment between 2016 and 2026: -9%
Total employment in 2016: 94,600 people
Total projected employment in 2026: 86,100 people
 
#90. Chemical plant and system operators
Projected total change in employment between 2016 and 2026: -9.2%
Total employment in 2016: 33,200 people
Total projected employment in 2026: 30,100 people
 
#89. Shoe machine operators and tenders
Projected total change in employment between 2016 and 2026: -9.5%
Total employment in 2016: 3,600 people
Total projected employment in 2026: 3,300 people
 
#88. Synthetic and glass fibers extruding and forming machine setters, operators, and tenders
Projected total change in employment between 2016 and 2026: -9.5%
Total employment in 2016: 20,200 people
Total projected employment in 2026: 18,300 people
 
#87. Motion picture projectionists
Projected total change in employment between 2016 and 2026: -9.7%
Total employment in 2016: 5,800 people
Total projected employment in 2026: 5,200 people
 
#86. Reporters and correspondents
Projected total change in employment between 2016 and 2026: -10%
Total employment in 2016: 44,700 people
Total projected employment in 2026: 40,200 people
 
#85. Metal and plastic machine tool cutting setters, operators, and tenders
Projected total change in employment between 2016 and 2026: -10%
Total employment in 2016: 332,400 people
Total projected employment in 2026: 299,100 people
 
#84. Hand cutters and trimmers
Projected total change in employment between 2016 and 2026: -10.1%
Total employment in 2016: 14,700 people
Total projected employment in 2026: 13,200 people
 
#83. Tailors, dressmakers, and custom sewers
Projected total change in employment between 2016 and 2026: -10.1%
Total employment in 2016: 44,300 people
Total projected employment in 2026: 39,800 people
 
#82. Nuclear power reactor operators
Projected total change in employment between 2016 and 2026: -10.2%
Total employment in 2016: 7,000 people
Total projected employment in 2026: 6,300 people
 
#81. Welding, soldering, and brazing machine setters, operators, and tenders
Projected total change in employment between 2016 and 2026: -10.2%
Total employment in 2016: 49,200 people
Total projected employment in 2026: 44,200 people
 
#80. Metal and plastic grinding, lapping, polishing, and buffing machine tool setters, operators, and tenders
Projected total change in employment between 2016 and 2026: -10.3%
Total employment in 2016: 76,200 people
Total projected employment in 2026: 68,300 people
 
#79. Forest, conservation, and logging workers
Projected total change in employment between 2016 and 2026: -10.4%
Total employment in 2016: 69,600 people
Total projected employment in 2026: 62,400 people
 
#78. File clerks
Projected total change in employment between 2016 and 2026: -10.4%
Total employment in 2016: 135,000 people
Total projected employment in 2026: 121,000 people
 
#77. Printing press operators
Projected total change in employment between 2016 and 2026: -10.4%
Total employment in 2016: 178,700 people
Total projected employment in 2026: 160,200 people
 
#76. Miscellaneous metal workers and plastic workers
Projected total change in employment between 2016 and 2026: -10.5%
Total employment in 2016: 96,700 people
Total projected employment in 2026: 86,600 people
 
#75. Inspectors, testers, sorters, samplers, and weighers
Projected total change in employment between 2016 and 2026: -10.7%
Total employment in 2016: 520,700 people
Total projected employment in 2026: 465,200 people
 
#74. Tailors, dressmakers, and sewers
Projected total change in employment between 2016 and 2026: -11%
Total employment in 2016: 57,700 people
Total projected employment in 2026: 51,400 people
 
#73. Shoe and leather workers
Projected total change in employment between 2016 and 2026: -11.2%
Total employment in 2016: 14,600 people
Total projected employment in 2026: 13,000 people
 
#72. Radio and television announcers
Projected total change in employment between 2016 and 2026: -11.6%
Total employment in 2016: 41,300 people
Total projected employment in 2026: 36,500 people
 
#71. Shoe and leather workers and repairers
Projected total change in employment between 2016 and 2026: -11.7%
Total employment in 2016: 11,000 people
Total projected employment in 2026: 9,700 people
 
#70. Travel agents
Projected total change in employment between 2016 and 2026: -11.7%
Total employment in 2016: 81,700 people
Total projected employment in 2026: 72,200 people
 
#69. Printing workers
Projected total change in employment between 2016 and 2026: -11.9%
Total employment in 2016: 267,300 people
Total projected employment in 2026: 235,400 people
 
#68. Print binding and finishing workers
Projected total change in employment between 2016 and 2026: -12%
Total employment in 2016: 54,000 people
Total projected employment in 2026: 47,600 people
 
#67. Tire builders
Projected total change in employment between 2016 and 2026: -12.1%
Total employment in 2016: 22,300 people
Total projected employment in 2026: 19,600 people
 
#66. Postal service clerks
Projected total change in employment between 2016 and 2026: -12.1%
Total employment in 2016: 79,000 people
Total projected employment in 2026: 69,500 people
 
#65. Postal service mail carriers
Projected total change in employment between 2016 and 2026: -12.1%
Total employment in 2016: 316,700 people
Total projected employment in 2026: 278,500 people
 
#64. Metal and plastic model makers
Projected total change in employment between 2016 and 2026: -12.2%
Total employment in 2016: 6,300 people
Total projected employment in 2026: 5,500 people
 
#63. Coin, vending, and amusement machine servicers and repairers
Projected total change in employment between 2016 and 2026: -12.5%
Total employment in 2016: 36,600 people
Total projected employment in 2026: 32,000 people
 
#62. Logging workers
Projected total change in employment between 2016 and 2026: -12.5%
Total employment in 2016: 55,300 people
Total projected employment in 2026: 48,400 people
 
#61. Logging equipment operators
Projected total change in employment between 2016 and 2026: -12.6%
Total employment in 2016: 39,100 people
Total projected employment in 2026: 34,200 people
 
#60. Team assemblers
Projected total change in employment between 2016 and 2026: -12.8%
Total employment in 2016: 1,130,900 people
Total projected employment in 2026: 985,900 people
 
#59. Metal and plastic rolling machine setters, operators, and tenders
Projected total change in employment between 2016 and 2026: -12.9%
Total employment in 2016: 29,000 people
Total projected employment in 2026: 25,300 people
 
#58. Miscellaneous assemblers and fabricators
Projected total change in employment between 2016 and 2026: -12.9%
Total employment in 2016: 1,383,800 people
Total projected employment in 2026: 1,205,800 people
 
#57. Postal service workers
Projected total change in employment between 2016 and 2026: -13%
Total employment in 2016: 502,400 people
Total projected employment in 2026: 437,100 people
 
#56. Metal furnace operators, tenders, pourers, and casters
Projected total change in employment between 2016 and 2026: -13.1%
Total employment in 2016: 26,200 people
Total projected employment in 2026: 22,800 people
 
#55. Metal and plastic model makers and patternmakers
Projected total change in employment between 2016 and 2026: -13.3%
Total employment in 2016: 9,700 people
Total projected employment in 2026: 8,400 people
 
#54. Hand sewers
Projected total change in employment between 2016 and 2026: -13.7%
Total employment in 2016: 13,500 people
Total projected employment in 2026: 11,600 people
 
#53. Metal and plastic plating and coating machine setters, operators, and tenders
Projected total change in employment between 2016 and 2026: -13.8%
Total employment in 2016: 35,300 people
Total projected employment in 2026: 30,400 people
 
#52. Desktop publishers
Projected total change in employment between 2016 and 2026: -14%
Total employment in 2016: 14,600 people
Total projected employment in 2026: 12,500 people
 
#51. All other assemblers and fabricators
Projected total change in employment between 2016 and 2026: -14%
Total employment in 2016: 232,400 people
Total projected employment in 2026: 199,800 people
 
#50. Metal and plastic heat treating equipment setters, operators, and tenders
Projected total change in employment between 2016 and 2026: -14.2%
Total employment in 2016: 19,800 people
Total projected employment in 2026: 17,000 people
 
#49. Assemblers and fabricators
Projected total change in employment between 2016 and 2026: -14.4%
Total employment in 2016: 1,819,300 people
Total projected employment in 2026: 1,557,400 people
 
#48. All other logging workers
Projected total change in employment between 2016 and 2026: -14.7%
Total employment in 2016: 4,500 people
Total projected employment in 2026: 3,900 people
 
#47. Metal and plastic molding, coremaking, and casting machine setters, operators, and tenders
Projected total change in employment between 2016 and 2026: -15%
Total employment in 2016: 145,400 people
Total projected employment in 2026: 123,600 people
 
#46. Metal and plastic extruding and drawing machine setters, operators, and tenders
Projected total change in employment between 2016 and 2026: -15.2%
Total employment in 2016: 72,300 people
Total projected employment in 2026: 61,300 people
 
#45. Structural metal fabricators and fitters
Projected total change in employment between 2016 and 2026: -15.3%
Total employment in 2016: 77,000 people
Total projected employment in 2026: 65,200 people
 
#44. Metal and plastic forming machine setters, operators, and tenders
Projected total change in employment between 2016 and 2026: -15.3%
Total employment in 2016: 120,500 people
Total projected employment in 2026: 102,100 people
 
#43. Metal and plastic patternmakers
Projected total change in employment between 2016 and 2026: -15.5%
Total employment in 2016: 3,400 people
Total projected employment in 2026: 2,900 people
 
#42. Office machine operators
Projected total change in employment between 2016 and 2026: -15.6%
Total employment in 2016: 59,900 people
Total projected employment in 2026: 50,500 people
 
#41. Metal and plastic molders and molding machine setters, operators, and tenders
Projected total change in employment between 2016 and 2026: -15.7%
Total employment in 2016: 157,900 people
Total projected employment in 2026: 133,100 people
 
#40. Textile cutting machine setters, operators, and tenders
Projected total change in employment between 2016 and 2026: -15.8%
Total employment in 2016: 15,000 people
Total projected employment in 2026: 12,600 people
 
#39. Fabric and apparel patternmakers
Projected total change in employment between 2016 and 2026: -16.1%
Total employment in 2016: 5,500 people
Total projected employment in 2026: 4,600 people
 
#38. Fallers
Projected total change in employment between 2016 and 2026: -16.2%
Total employment in 2016: 7,500 people
Total projected employment in 2026: 6,300 people
 
#37. Postal service mail sorters, processors, and processing machine operators
Projected total change in employment between 2016 and 2026: -16.5%
Total employment in 2016: 106,700 people
Total projected employment in 2026: 89,100 people
 
#36. Sewing machine operators
Projected total change in employment between 2016 and 2026: -16.7%
Total employment in 2016: 153,900 people
Total projected employment in 2026: 128,200 people
 
#35. Textile winding, twisting, and drawing out machine setters, operators, and tenders
Projected total change in employment between 2016 and 2026: -16.8%
Total employment in 2016: 30,800 people
Total projected employment in 2026: 25,600 people
 
#34. Engine and other machine assemblers
Projected total change in employment between 2016 and 2026: -17.2%
Total employment in 2016: 38,000 people
Total projected employment in 2026: 31,500 people
 
#33. Aircraft structure, surfaces, rigging, and systems assemblers
Projected total change in employment between 2016 and 2026: -17.4%
Total employment in 2016: 41,800 people
Total projected employment in 2026: 34,500 people
 
#32. Executive secretaries and executive administrative assistants
Projected total change in employment between 2016 and 2026: -17.4%
Total employment in 2016: 685,300 people
Total projected employment in 2026: 566,200 people
 
#31. Textile machine setters, operators, and tenders
Projected total change in employment between 2016 and 2026: -17.5%
Total employment in 2016: 79,300 people
Total projected employment in 2026: 65,400 people
 
#30. Textile bleaching and dyeing machine operators and tenders
Projected total change in employment between 2016 and 2026: -18.1%
Total employment in 2016: 11,300 people
Total projected employment in 2026: 9,200 people
 
#29. Photographic process workers and processing machine operators
Projected total change in employment between 2016 and 2026: -18.1%
Total employment in 2016: 26,900 people
Total projected employment in 2026: 22,000 people
 
#28. Legal secretaries
Projected total change in employment between 2016 and 2026: -19.1%
Total employment in 2016: 194,700 people
Total projected employment in 2026: 157,500 people
 
#27. Metal and plastic forging machine setters, operators, and tenders
Projected total change in employment between 2016 and 2026: -19.2%
Total employment in 2016: 19,200 people
Total projected employment in 2026: 15,500 people
 
#26. Metal and plastic milling and planing machine setters, operators, and tenders
Projected total change in employment between 2016 and 2026: -19.3%
Total employment in 2016: 17,600 people
Total projected employment in 2026: 14,200 people
 
#25. Textile knitting and weaving machine setters, operators, and tenders
Projected total change in employment between 2016 and 2026: -19.3%
Total employment in 2016: 22,200 people
Total projected employment in 2026: 17,900 people
 
#24. Communications equipment operators
Projected total change in employment between 2016 and 2026: -19.4%
Total employment in 2016: 104,700 people
Total projected employment in 2026: 84,400 people
 
#23. Metal and plastic drilling and boring machine tool setters, operators, and tenders
Projected total change in employment between 2016 and 2026: -19.5%
Total employment in 2016: 12,300 people
Total projected employment in 2026: 9,900 people
 
#22. Prepress technicians and workers
Projected total change in employment between 2016 and 2026: -19.9%
Total employment in 2016: 34,600 people
Total projected employment in 2026: 27,700 people
 
#21. Switchboard operators
Projected total change in employment between 2016 and 2026: -19.9%
Total employment in 2016: 93,200 people
Total projected employment in 2026: 74,700 people
 
#20. Timing device assemblers and adjusters
Projected total change in employment between 2016 and 2026: -20.1%
Total employment in 2016: 800 people
Total projected employment in 2026: 600 people
 
#19. Manual grinding and polishing workers
Projected total change in employment between 2016 and 2026: -20.5%
Total employment in 2016: 26,600 people
Total projected employment in 2026: 21,100 people
 
#18. Coil winders, tapers, and finishers
Projected total change in employment between 2016 and 2026: -20.7%
Total employment in 2016: 14,100 people
Total projected employment in 2026: 11,200 people
 
#17. Electrical and electronic equipment assemblers
Projected total change in employment between 2016 and 2026: -20.8%
Total employment in 2016: 218,900 people
Total projected employment in 2026: 173,300 people
 
#16. Postmasters and mail superintendents
Projected total change in employment between 2016 and 2026: -20.9%
Total employment in 2016: 14,200 people
Total projected employment in 2026: 11,200 people
 
#15. Electrical, electronics, and electromechanical assemblers
Projected total change in employment between 2016 and 2026: -20.9%
Total employment in 2016: 278,700 people
Total projected employment in 2026: 220,400 people
 
#14. Data entry keyers
Projected total change in employment between 2016 and 2026: -21.2%
Total employment in 2016: 203,800 people
Total projected employment in 2026: 160,600 people
 
#13. Electromechanical equipment assemblers
Projected total change in employment between 2016 and 2026: -21.4%
Total employment in 2016: 45,700 people
Total projected employment in 2026: 35,900 people
 
#12. Mine shuttle car operators
Projected total change in employment between 2016 and 2026: -21.9%
Total employment in 2016: 1,500 people
Total projected employment in 2026: 1,200 people
 
#11. Telephone operators
Projected total change in employment between 2016 and 2026: -22.6%
Total employment in 2016: 9,100 people
Total projected employment in 2026: 7,000 people
 
#10. Computer operators
Projected total change in employment between 2016 and 2026: -22.8%
Total employment in 2016: 51,500 people
Total projected employment in 2026: 39,700 people
 
#9. Pourers and casters of metal
Projected total change in employment between 2016 and 2026: -23.4%
Total employment in 2016: 8,400 people
Total projected employment in 2026: 6,500 people
 
#8. Foundry mold and coremakers
Projected total change in employment between 2016 and 2026: -24%
Total employment in 2016: 12,500 people
Total projected employment in 2026: 9,500 people
 
#7. Data entry and information processing workers
Projected total change in employment between 2016 and 2026: -24.4%
Total employment in 2016: 278,700 people
Total projected employment in 2026: 210,700 people
 
#6. Electronic equipment installers and repairers of motor vehicles
Projected total change in employment between 2016 and 2026: -25.6%
Total employment in 2016: 12,100 people
Total projected employment in 2026: 9,000 people
 
#5. Watch repairers
Projected total change in employment between 2016 and 2026: -29.7%
Total employment in 2016: 1,800 people
Total projected employment in 2026: 1,200 people
 
#4. Word processors and typists
Projected total change in employment between 2016 and 2026: -33.1%
Total employment in 2016: 74,900 people
Total projected employment in 2026: 50,100 people
 
#3. Parking enforcement workers
Projected total change in employment between 2016 and 2026: -35.3%
Total employment in 2016: 9,400 people
Total projected employment in 2026: 6,100 people
 
#2. Respiratory therapy technicians
Projected total change in employment between 2016 and 2026: -56.3%
Total employment in 2016: 10,800 people
Total projected employment in 2026: 4,700 people
 
#1. Locomotive firers
Projected total change in employment between 2016 and 2026: -78.6%
Total employment in 2016: 1,200 people
Total projected employment in 2026: 300 people