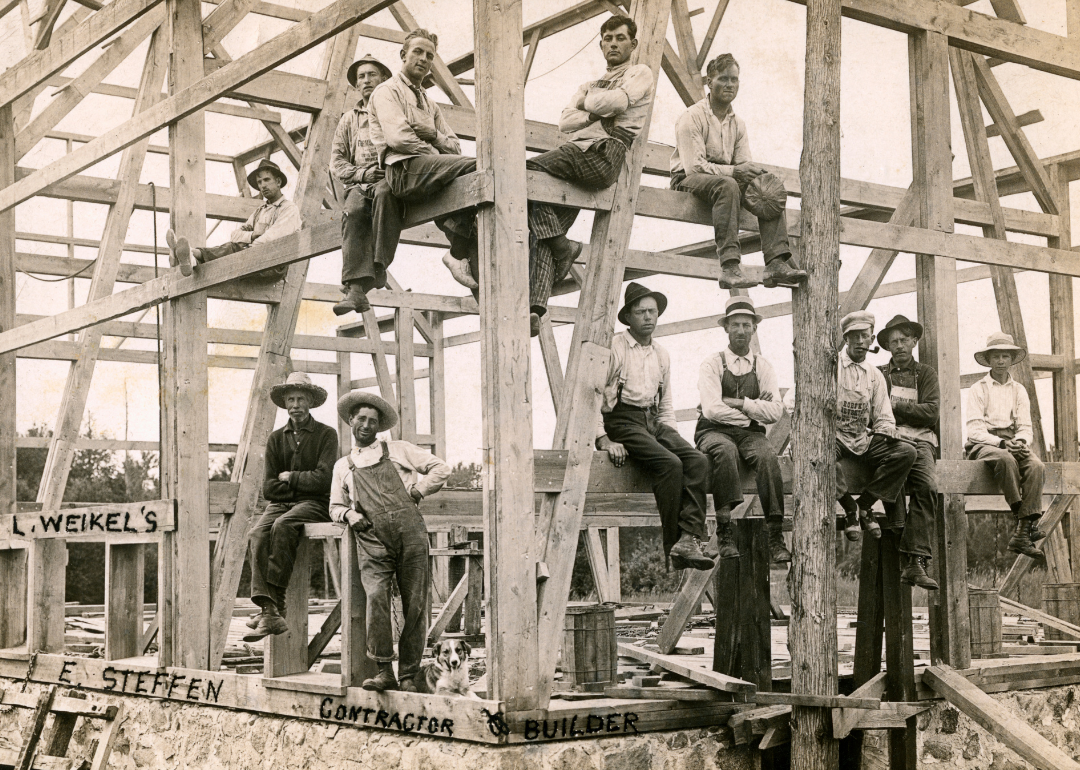 Most common jobs 150 years ago
GraphicaArtis // Getty Images
Most common jobs 150 years ago
Many of the jobs that made the U.S. economy in 1870 are still key today. A few have become obsolete because of industrial or technological improvements. Stable hands are still being hired but hostlers, who took care of arriving horses at an inn, are not. Similarly, coopers, the men and women who make and repair casks, are disappearing.
But some skills that were run-of-the-mill have become more valuable in our times. Handmade shoes, hand-rolled cigars, and hand-washed laundry are all luxuries in 2020.
The vast majority of jobs are familiar even if the way they are done has changed in the last 150 years. Physicians continue to heal though there have been enormous advances in the medical field. Lawyers and judges still wrestle with the legal system. The clergy bring spiritual comfort.
Many of the jobs entailed making or selling products, the activities that make the U.S. economy function. Some American bakeries are small and artisanal, but others are large corporations. Textile mills had died off but are making a comeback in some Southern cities though with fewer employees and more automation. The iron and steel industries are growing as the country builds.
The emphasis that Americans put on education can be seen in the 3.7 million public school teachers who are teaching this fall, either in their classrooms or virtually. And 1.5 million college faculty members will continue educating students when they graduate.
One of the biggest changes has been in the number of farms across the country. According to the U.S. Department of Agriculture, there were 6.8 million farms in 1935, but the number has dropped to about 2.05 million where it has stayed. The remaining farms are larger, about 444 acres in 2017, up from 155 acres in 1935.
Using the U.S. Census Bureau's report on 1870–1930 Comparative Occupation Statistics, Stacker compiled a list of jobs with the most employment in 1870. There were 110 jobs considered for the list, not including any occupations that said "all other" in their name, as these are vague groupings of jobs and it's unclear which workers were included in those employment numbers.