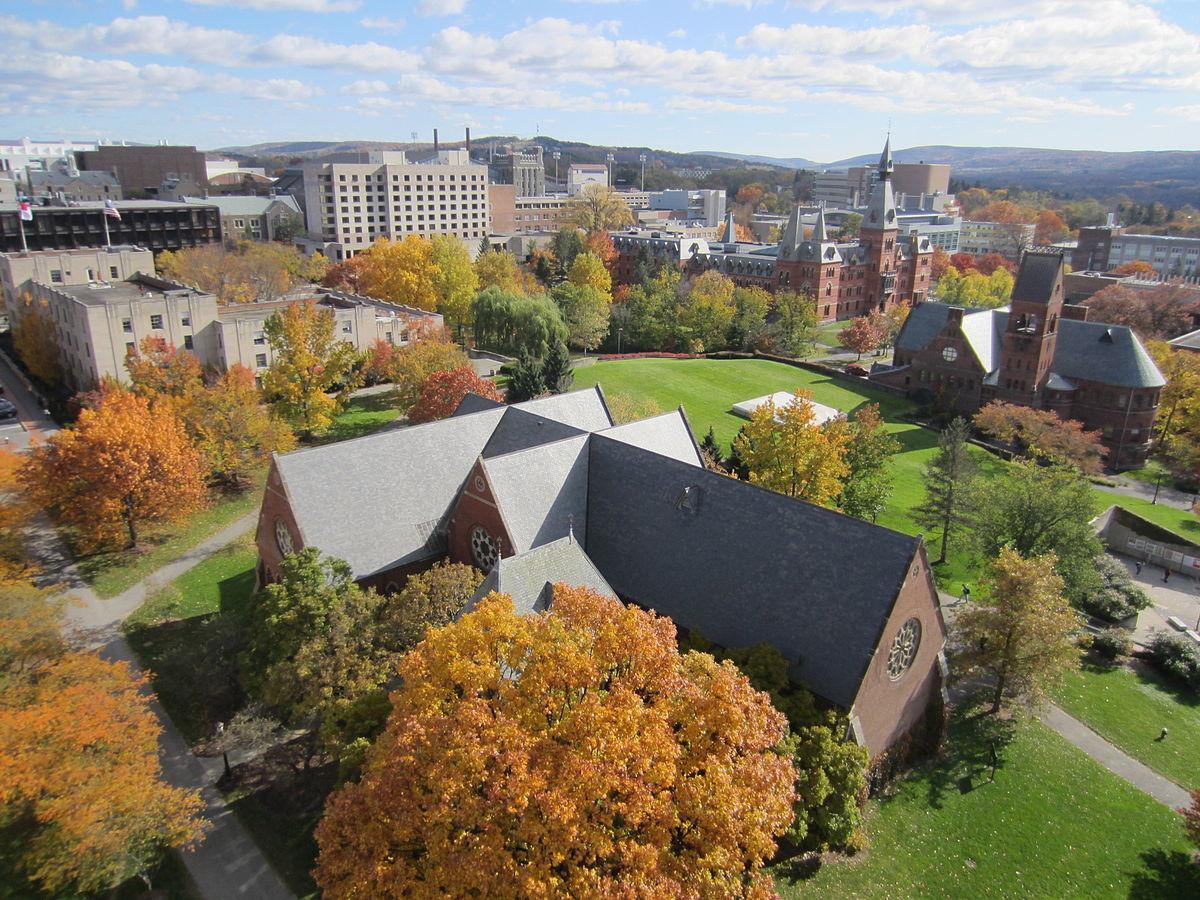 Places where people work the shortest hours
Maeshima hiroki // Wikimedia Commons
Places where people work the shortest hours
Whether people whistle while they work or work from home, it's safe to say that less work is better for just about everyone. In 1930, economist John Maynard Keynes speculated that the American workweek would drop all the way down to just 15 hours as the economy kept progressing. Obviously that didn't turn out to be the case, but Americans are certainly working less than they did 100 years ago. The current American average is now working slightly more than 34 hours a week. In countries like Germany and Denmark, the average workweek is significantly lower at well under 30 hours.
To get on the less-work train, take a look at this list of places where people work the shortest hours. It was created using figures from the American Community Survey conducted during the 2017 Census. Nearly 500 areas were examined, both metro and micro, and the 50 areas with the shortest weekly work hours were ranked according to their average hours worked per week with additional data points included for context.
Read on to see which Kansas metro area works as little as France at 35 hours per week and which New York college town nearly found its way to the #1 spot on the list.
ALSO: Places where people work the longest hours
#45. Prescott, AZ — metro area (tie)
Average hours worked per week: 36.9 (male: 38.7; female: 34.9)
Percent below national average: -5.15% (male: -6.2%; female: -3.72%)
Median yearly income: $50,041
Median monthly housing costs: $915
Top industries: educational services, and health care and social assistance; retail trade; arts, entertainment, recreation, accommodation, and food services
#45. Jamestown-Dunkirk-Fredonia, NY — micro area (tie)
Average hours worked per week: 36.9 (male: 39.6; female: 33.9)
Percent below national average: -5.15% (male: -3.79%; female: -6.78%)
Median yearly income: $46,079
Median monthly housing costs: $667
Top industries: educational services, and health care and social assistance; manufacturing; retail trade
#45. Indiana, PA — micro area (tie)
Average hours worked per week: 36.9 (male: 40.7; female: 33)
Percent below national average: -5.15% (male: -0.98%; female: -9.7%)
Median yearly income: $46,237
Median monthly housing costs: $673
Top industries: educational services, and health care and social assistance; retail trade; arts, entertainment, recreation, and accommodation and food services
#45. Greenfield Town, MA — micro area (tie)
Average hours worked per week: 36.9 (male: 39.4; female: 34.3)
Percent below national average: -5.15% (male: -4.31%; female: -5.54%)
Median yearly income: $58,824
Median monthly housing costs: $1,222
Top industries: educational services, and health care and social assistance; manufacturing; retail trade
#45. Bloomington, IL — metro area (tie)
Average hours worked per week: 36.9 (male: 39.5; female: 34.3)
Percent below national average: -5.15% (male: -4.05%; female: -5.54%)
Median yearly income: $65,936
Median monthly housing costs: $991
Top industries: educational services, and health care and social assistance; finance and insurance, real estate, rental, and leasing; retail trade
#45. Atlantic City-Hammonton, NJ — metro area (tie)
Average hours worked per week: 36.9 (male: 39; female: 34.7)
Percent below national average: -5.15% (male: -5.38%; female: -4.32%)
Median yearly income: $61,777
Median monthly housing costs: $1,501
Top industries: educational services, and health care and social assistance; arts, entertainment, and recreation, and accommodation and food services; retail trade
#42. Las Cruces, NM — metro area (tie)
Average hours worked per week: 36.8 (male: 38.9; female: 34.6)
Percent below national average: -5.43% (male: -5.66%; female: -4.62%)
Median yearly income: $37,144
Median monthly housing costs: $664
Top industries: educational services, and health care and social assistance; arts, entertainment, and recreation, and accommodation and food services; retail trade
#42. Elmira, NY — metro area (tie)
Average hours worked per week: 36.8 (male: 39.1; female: 34.4)
Percent below national average: -5.43% (male: -5.12%; female: -5.23%)
Median yearly income: $51,194
Median monthly housing costs: $819
Top industries: Data not available
#42. Aberdeen, WA — micro area (tie)
Average hours worked per week: 36.8 (male: 38.6; female: 34.7)
Percent below national average: -5.43% (male: -6.48%; female: -4.32%)
Median yearly income: $47,445
Median monthly housing costs: $914
Top industries: Data not available
#40. Pittsfield, MA — metro area (tie)
Average hours worked per week: 36.7 (male: 39.9; female: 33.7)
Percent below national average: -5.72% (male: -3.01%; female: -7.42%)
Median yearly income: $57,054
Median monthly housing costs: $1,090
Top industries: educational services, and health care and social assistance; arts, entertainment, and recreation, and accommodation and food services; retail trade
#40. Harrisonburg, VA — metro area (tie)
Average hours worked per week: 36.7 (male: 40.2; female: 33.2)
Percent below national average: -5.72% (male: -2.24%; female: -9.04%)
Median yearly income: $54,681
Median monthly housing costs: $852
Top industries: educational services, and health care and social assistance; manufacturing; arts, entertainment, and recreation, and accommodation and food services
#37. Springfield, MA — metro area (tie)
Average hours worked per week: 36.6 (male: 39.3; female: 34.1)
Percent below national average: -6.01% (male: -4.58%; female: -6.16%)
Median yearly income: $55,379
Median monthly housing costs: $1,226
Top industries: educational services, and health care and social assistance; retail trade; manufacturing
#37. Missoula, MT — metro area (tie)
Average hours worked per week: 36.6 (male: 38.9; female: 34.3)
Percent below national average: -6.01% (male: -5.66%; female: -5.54%)
Median yearly income: $54,311
Median monthly housing costs: $1,173
Top industries: educational services, and health care and social assistance; arts, entertainment, and recreation, and accommodation and food services; retail trade
#37. Boulder, CO — metro area (tie)
Average hours worked per week: 36.6 (male: 39; female: 33.9)
Percent below national average: -6.01% (male: -5.38%; female: -6.78%)
Median yearly income: $80,834
Median monthly housing costs: $1,534
Top industries: educational services, and health care and social assistance; professional, scientific, and management, and administrative and waste management services; manufacturing
#34. Iowa City, IA — metro area (tie)
Average hours worked per week: 36.5 (male: 38.8; female: 34.3)
Percent below national average: -6.3% (male: -5.93%; female: -5.54%)
Median yearly income: $60,888
Median monthly housing costs: $1,136
Top industries: educational services, and health care and social assistance; retail trade; arts, entertainment, and recreation, and accommodation and food services
#34. Champaign-Urbana, IL — metro area (tie)
Average hours worked per week: 36.5 (male: 38.2; female: 34.7)
Percent below national average: -6.3% (male: -7.59%; female: -4.32%)
Median yearly income: $50,999
Median monthly housing costs: $951
Top industries: educational services, and health care and social assistance; retail trade; arts, entertainment, and recreation, and accommodation and food services
#34. Carbondale-Marion, IL — metro area (tie)
Average hours worked per week: 36.5 (male: 38.3; female: 34.6)
Percent below national average: -6.3% (male: -7.31%; female: -4.62%)
Median yearly income: $43,892
Median monthly housing costs: $717
Top industries: educational services, and health care and social assistance; retail trade; arts, entertainment, and recreation, and accommodation and food services
#30. Vineland-Bridgeton, NJ — metro area (tie)
Average hours worked per week: 36.4 (male: 37.2; female: 35.4)
Percent below national average: -6.59% (male: -10.48%; female: -2.26%)
Median yearly income: $52,627
Median monthly housing costs: $1,143
Top industries: educational services, and health care and social assistance; retail trade; manufacturing
#30. Tallahassee, FL — metro area (tie)
Average hours worked per week: 36.4 (male: 37.8; female: 35.1)
Percent below national average: -6.59% (male: -8.73%; female: -3.13%)
Median yearly income: $50,825
Median monthly housing costs: $922
Top industries: educational services, and health care and social assistance; public administration; professional, scientific, and management, and administrative and waste management services
#30. Statesboro, GA — micro area (tie)
Average hours worked per week: 36.4 (male: 38.6; female: 33.9)
Percent below national average: -6.59% (male: -6.48%; female: -6.78%)
Median yearly income: $42,138
Median monthly housing costs: $754
Top industries: Data not available
#30. Ogdensburg-Massena, NY — micro area (tie)
Average hours worked per week: 36.4 (male: 38.4; female: 34.1)
Percent below national average: -6.59% (male: -7.03%; female: -6.16%)
Median yearly income: $50,325
Median monthly housing costs: $705
Top industries: educational services, and health care and social assistance; retail trade; public administration
#28. San Luis Obispo-Paso Robles-Arroyo Grande, CA — metro area (tie)
Average hours worked per week: 36.3 (male: 38.3; female: 33.8)
Percent below national average: -6.89% (male: -7.31%; female: -7.1%)
Median yearly income: $71,880
Median monthly housing costs: $1,714
Top industries: educational services, and health care and social assistance; arts, entertainment, and recreation, and accommodation and food services; retail trade
#28. Muncie, IN — metro area (tie)
Average hours worked per week: 36.3 (male: 39.1; female: 33.5)
Percent below national average: -6.89% (male: -5.12%; female: -8.06%)
Median yearly income: $41,255
Median monthly housing costs: $623
Top industries: educational services, and health care and social assistance; manufacturing; retail trade
#23. State College, PA — metro area (tie)
Average hours worked per week: 36.2 (male: 38.2; female: 33.7)
Percent below national average: -7.18% (male: -7.59%; female: -7.42%)
Median yearly income: $55,895
Median monthly housing costs: $1,051
Top industries: dducational services, and health care and social assistance; retail trade; arts, entertainment, and recreation, and accommodation and food services
#23. Marion, IN — micro area (tie)
Average hours worked per week: 36.2 (male: 39.6; female: 32.9)
Percent below national average: -7.18% (male: -3.79%; female: -10.03%)
Median yearly income: $44,768
Median monthly housing costs: $685
Top industries: Data not available
#23. Gainesville, FL — metro area (tie)
Average hours worked per week: 36.2 (male: 37.4; female: 34.9)
Percent below national average: -7.18% (male: -9.89%; female: -3.72%)
Median yearly income: $44,548
Median monthly housing costs: $820
Top industries: educational services, and health care and social assistance; retail trade; arts, entertainment, and recreation, and accommodation and food services
#23. Flagstaff, AZ — metro area (tie)
Average hours worked per week: 36.2 (male: 38.7; female: 33.6)
Percent below national average: -7.18% (male: -6.2%; female: -7.74%)
Median yearly income: $54,893
Median monthly housing costs: $816
Top industries: educational services, and health care and social assistance; arts, entertainment, and recreation, and accommodation and food services; retail trade
#23. Bellingham, WA — metro area (tie)
Average hours worked per week: 36.2 (male: 39.3; female: 32.7)
Percent below national average: -7.18% (male: -4.58%; female: -10.7%)
Median yearly income: $61,186
Median monthly housing costs: $1,338
Top industries: educational services, and health care and social assistance; retail trade; manufacturing
#20. Mankato-North Mankato, MN — metro area (tie)
Average hours worked per week: 36.1 (male: 39.1; female: 32.9)
Percent below national average: -7.48% (male: -5.12%; female: -10.03%)
Median yearly income: $61,241
Median monthly housing costs: $1,044
Top industries: educational services, and health care and social assistance; manufacturing; retail trade
#20. Chico, CA — metro area (tie)
Average hours worked per week: 36.1 (male: 37.8; female: 34.3)
Percent below national average: -7.48% (male: -8.73%; female: -5.54%)
Median yearly income: $49,061
Median monthly housing costs: $970
Top industries: educational services, and health care and social assistance; retail trade; arts, entertainment, and recreation, and accommodation and food services
#19. Eugene, OR — metro area (tie)
Average hours worked per week: 36 (male: 38; female: 33.9)
Percent below national average: -7.78% (male: -8.16%; female: -6.78%)
Median yearly income: $50,654
Median monthly housing costs: $1,115
Top industries: educational services, and health care and social assistance; retail trade; arts, entertainment, and recreation, and accommodation and food services
#19. Columbia, MO — metro area (tie)
Average hours worked per week: 36 (male: 37.9; female: 34.2)
Percent below national average: -7.78% (male: -8.44%; female: -5.85%)
Median yearly income: $51,340
Median monthly housing costs: $994
Top industries: educational services, and health care and social assistance; arts, entertainment, and recreation, and accommodation and food services; retail trade
#16. Santa Cruz-Watsonville, CA — metro area (tie)
Average hours worked per week: 35.8 (male: 38.7; female: 32.7)
Percent below national average: -8.38% (male: -6.2%; female: -10.7%)
Median yearly income: $79,705
Median monthly housing costs: $2,123
Top industries: educational services, and health care and social assistance; professional, scientific, and management, and administrative and waste management services; retail trade
#16. Faribault-Northfield, MN — micro area (tie)
Average hours worked per week: 35.8 (male: 40.1; female: 31.1)
Percent below national average: -8.38% (male: -2.49%, female: -16.4%)
Median yearly income: $64,014
Median monthly housing costs: $1,151
Top industries: educational services, and health care and social assistance; manufacturing; retail trade
#16. Athens-Clarke County, GA — metro area (tie)
Average hours worked per week: 35.8 (male: 38.1; female: 33.3)
Percent below national average: -8.38% (male: -7.87%; female: -8.71%)
Median yearly income: $46,521
Median monthly housing costs: $883
Top industries: educational services, and health care and social assistance; arts, entertainment, and recreation, and accommodation and food services; retail trade
#15. Eureka-Arcata-Fortuna, CA — micro area
Average hours worked per week: 35.7 (male: 38.7; female: 32.6)
Percent below national average: -8.68% (male: -6.2%; female: -11.04%)
Median yearly income: $46,494
Median monthly housing costs: $1,147
Top industries: educational services, and health care and social assistance; retail trade; professional, scientific, and management, and administrative and waste management services
#14. Bloomington, IN — metro area
Average hours worked per week: 35.3 (male: 37.8; female: 32.9)
Percent below national average: -9.92% (male: -8.73%; female: -10.03%)
Median yearly income: $49,043
Median monthly housing costs: $846
Top industries: educational services, and health care and social assistance; arts, entertainment, and recreation, and accommodation and food services; manufacturing
#12. St. George, UT — metro area (tie)
Average hours worked per week: 35.2 (male: 38.5; female: 31.6)
Percent below national average: -10.23% (male: -6.75%; female: -14.56%)
Median yearly income: $54,842
Median monthly housing costs: $1,019
Top industries: educational services, and health care and social assistance; retail trade; arts, entertainment, and recreation, and accommodation and food services
#12. Provo-Orem, UT — metro area (tie)
Average hours worked per week: 35.2 (male: 38.9; female: 30.3)
Percent below national average: -10.23% (male: -5.66%; female: -19.47%)
Median yearly income: $70,196
Median monthly housing costs: $1,332
Top industries: educational services, and health care and social assistance; professional, scientific, and management, and administrative and waste management services; retail trade
#10. Pocatello, ID — metro area (tie)
Average hours worked per week: 35.1 (male: 37.9; female: 32.1)
Percent below national average: -10.54% (male: -8.44%; female: -12.77%)
Median yearly income: $51,612
Median monthly housing costs: $790
Top industries: educational services, and health care and social assistance; retail trade; arts, entertainment, and recreation, and accommodation and food services
#10. Marquette, MI — micro area (tie)
Average hours worked per week: 35.1 (male: 37.3; female: 32.8)
Percent below national average: -10.54% (male: -10.19%; female: -10.37%)
Median yearly income: $49,008
Median monthly housing costs: $749
Top industries: educational services, and health care and social assistance; retail trade; arts, entertainment, and recreation, and accommodation and food services
#9. Lawrence, KS — metro area
Average hours worked per week: 35 (male: 35.9; female: 34)
Percent below national average: -10.86% (male: -14.48%; female: -6.47%)
Median yearly income: $55,646
Median monthly housing costs: $1,208
Top industries: educational services, and health care and social assistance; retail trade; arts, entertainment, and recreation, and accommodation and food services
#7. Logan, UT-ID — metro area (tie)
Average hours worked per week: 34.9 (male: 38.3; female: 30.9)
Percent below national average: -11.17% (male: -7.31%; female: -17.15%)
Median yearly income: $52,974
Median monthly housing costs: $960
Top industries: educational services, and health care and social assistance; manufacturing; professional, scientific, and management, and administrative and waste management services
#7. Blacksburg-Christiansburg-Radford, VA — metro area (tie)
Average hours worked per week: 34.9 (male: 36; female: 33.6)
Percent below national average: -11.17% (male: -14.17%; female: -7.74%)
Median yearly income: $52,075
Median monthly housing costs: $681
Top industries: educational services, and health care and social assistance; arts, entertainment, and recreation, and accommodation and food services; manufacturing
#5. Mount Pleasant, MI — micro area (tie)
Average hours worked per week: 34.8 (male: 37.3; female: 32.3)
Percent below national average: -11.49% (male: -10.19%; female: -12.07%)
Median yearly income: $44,100
Median monthly housing costs: $724
Top industries: educational services, and health care and social assistance; arts, entertainment, and recreation, and accommodation and food services; retail trade
#5. Ames, IA — metro area (tie)
Average hours worked per week: 34.8 (male: 36.7; female: 32.4)
Percent below national average: -11.49% (male: -11.99%; female: -11.73%)
Median yearly income: $60,351
Median monthly housing costs: $1,057
Top industries: educational services, and health care and social assistance; arts, entertainment, and recreation, and accommodation and food services; retail trade
#3. Stillwater, OK — micro area (tie)
Average hours worked per week: 34.5 (male: 36.6; female: 32)
Percent below national average: -12.46% (male: -12.3%; female: -13.13%)
Median yearly income: $36,914
Median monthly housing costs: $794
Top industries: educational services, and health care and social assistance; arts, entertainment, and recreation, and accommodation and food services; retail trade
#3. Corvallis, OR — metro area (tie)
Average hours worked per week: 34.5 (male: 36.2; female: 32.8)
Percent below national average: -12.46% (male: -13.54%; female: -10.37%)
Median yearly income: $60,260
Median monthly housing costs: $1,174
Top industries: Data not available
#2. Ithaca, NY — metro area
Average hours worked per week: 34.2 (male: 36.2; female: 32.1)
Percent below national average: -13.45% (male: -13.54%; female: -12.77%)
Median yearly income: $56,672
Median monthly housing costs: $1,108
Top industries: educational services, and health care and social assistance; retail trade; professional, scientific, and management, and administrative and waste management services
#1. Athens, OH — micro area
Average hours worked per week: 33.6 (male: 36.1; female: 30.9)
Percent below national average: -15.48% (male: -13.85%; female: -17.15%)
Median yearly income: $44,247
Median monthly housing costs: $722
Top industries: Data not available