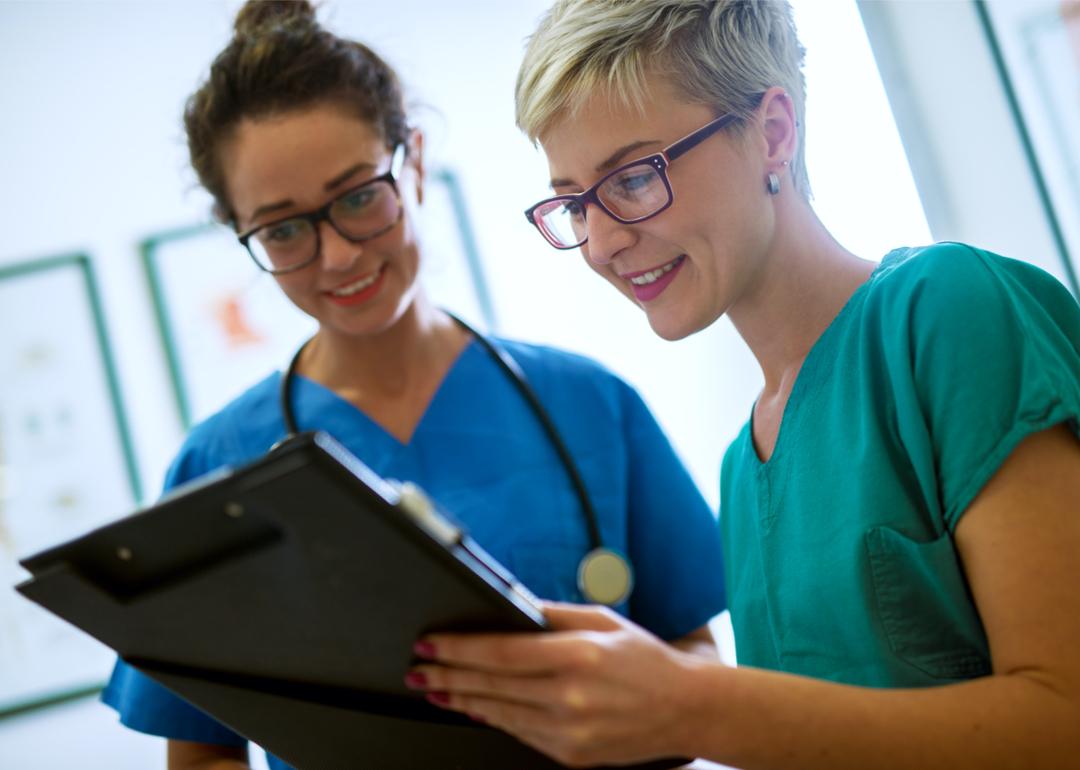 Stacker Studio
Rural areas with the greatest opportunities for nurses
Dusan Petkovic // Shutterstock
Rural areas with the greatest opportunities for nurses
Enrollment in four-year nursing programs increased by almost 6% in 2020, to 250,856, according to research from the American Association of Colleges of Nursing. In 2022, there will be more registered nursing (RN) jobs than any other profession in the United States, according to the American Nurses Association. These are positive signs, but today's nursing shortages that were announced in 2012 are more urgent today than in any other time in American history and show no signs of abating.
Demand for RNs is expected to grow by 12% from 2018 to 2028, according to data from the U.S. Bureau of Labor Statistics (BLS). That percentage is almost double that of expected growth across all occupations, which the BLS predicts to be 7%. The nursing shortage is felt most acutely in rural parts of the United States, where access to health care is more limited across the board for patients, and average salaries may be lower for health care professionals.
NursingEducation analyzed data from the U.S. Bureau of Labor Statistics to rank nonmetropolitan areas by job opportunities for registered nurses. Regions are ordered by the location quotient and number of jobs available compared to the national average. A score above 1 indicates the region has a higher concentration of registered nurses than the national average. Employment per 1,000 jobs was used as a tiebreaker. This analysis does not focus on nurse practitioners, nurse midwives, and other specialized nursing occupations, although there is significant demand today for specialists.
The Department of Health and Human Services (HHS) announced in August it would distribute $8.5 billion in American Rescue Plan funding this summer to help compensate health care providers serving Medicare, Medicaid, and Children's Health Insurance Plan patients in rural communities for lost revenue and increased coronavirus-related expenses. In addition, the HHS is allocating $52 million from the American Rescue Plan to train rural health care providers, including nurses.
Keep reading to discover which rural areas have the greatest opportunities for RNs.
This story originally appeared on NursingEducation and was produced and distributed in partnership with Stacker Studio.