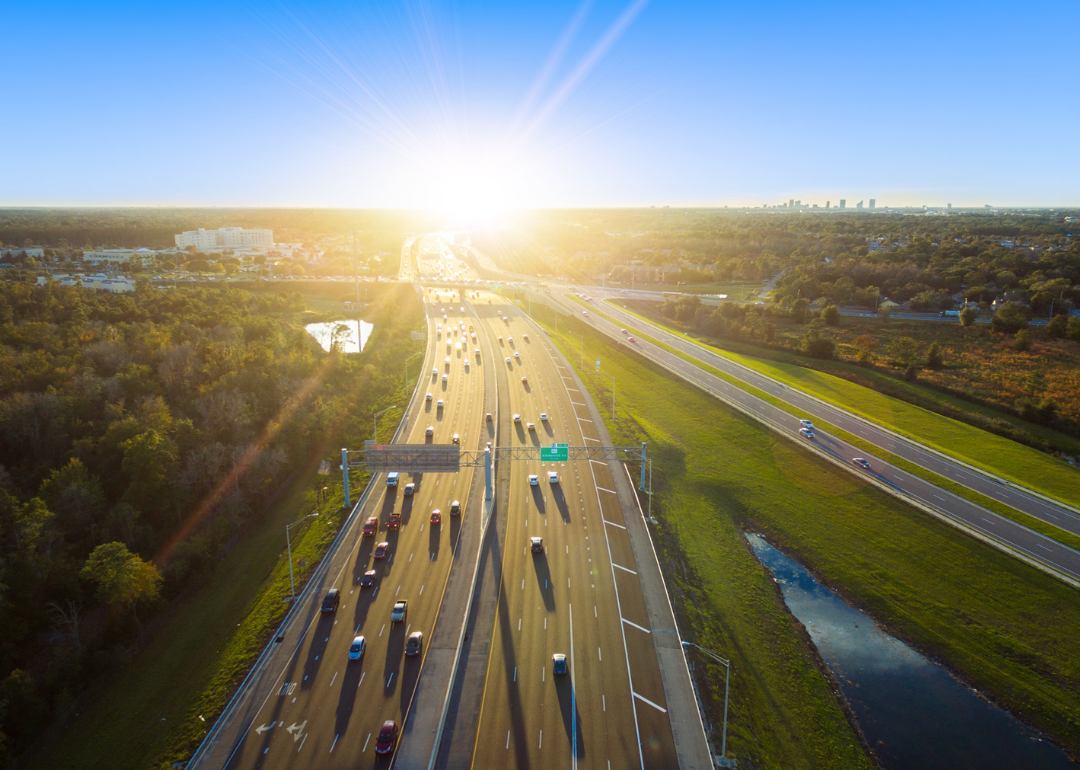 Stacker Studio
Top cities where professionals are relocating
Top cities where professionals are relocating
The COVID-19 pandemic remade the virtual work landscape, untethering millions of workers from their offices and setting in motion an accelerated migration out of cities like New York and San Francisco. Two years on, people have continued to move overwhelmingly to warmer climates and smaller metros in the Sun Belt, where a lower cost of living with less population density has proven popular with newcomers. While large influxes into Sun Belt cities—such as Austin, Texas; Tampa, Florida; and Nashville, Tennessee—pre-date the COVID-19 pandemic, the impact of the global health crisis has undoubtedly sped up the population growth in these cities.
Smaller Sun Belt cities that have seen some of the most extreme growth over the past several years have also been among the hardest hit by soaring rents and housing prices. As higher-income remote workers have moved from more expensive cities, demand for housing continues to outpace supply, inflation surges ever higher, and communities across the country are experiencing affordable housing crises.
To determine the cities experiencing the most growth from both remote and in-person workers, Angi examined LinkedIn's June 2022 Workforce Report. LinkedIn, which is the largest social networking platform for professionals in the world with over 186 million Americans members alone, compiled this list by analyzing member data to find the net migration rate of its members between U.S. cities over the past year. The net migration rate was calculated by determining the number of members changing their location on their LinkedIn profile per 10,000 members.
This story originally appeared on Angi and was produced and distributed in partnership with Stacker Studio.