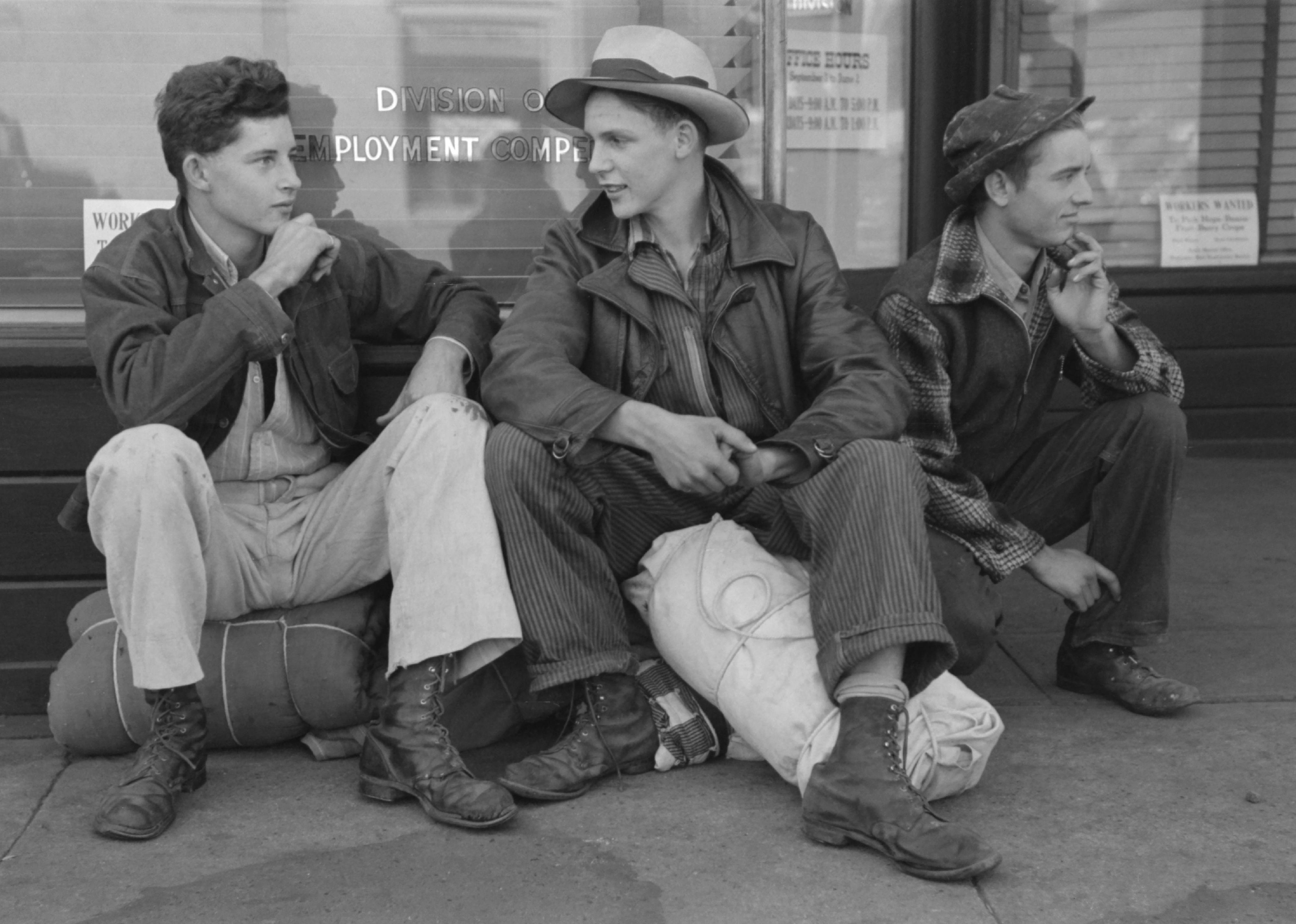 The unemployment rate the year you turned 16
Universal History Archive/Universal Images Group // Getty Images
The unemployment rate the year you turned 16
COVID-19 forced millions of Americans into the ranks of the unemployed overnight. Nationally, the unemployment rate this year so far peaked in April at 14.7%; by September the rate had fallen to 7.9%, with employers adding fewer jobs than in previous months and signaling that improvement in the labor market was losing steam.
To contextualize these rises and falls, Stacker researched the unemployment rates back to 1929 using the Bureau of Labor Statistics (BLS) as the main source for U.S. unemployment rates between 1940 and 2019. Prior to 1947, the BLS considered adolescent laborers at least 14 years old in unemployment totals. In 1947, the BLS changed the law and only began accounting for people 16 and older. Then and now, the BLS counts individuals as unemployed if they are currently jobless, looking for a job, and available for work.
BLS didn't estimate unemployment rates from 1929 to 1939, until the 1940s, when reports were based on data from several sources. Rates for those years are therefore approximations, and there are no monthly estimates for that decade.
One obvious trend in the rise and fall of unemployment over the years is the federal government's immediate assistance if need be. When more than 6% of Americans cannot find work, the federal government steps in to bring the number down in different ways, from tax cuts to the Fed adjusting interest rates to fight inflation. For example, COVID-19 stimulus checks were sent out to Americans in order to keep the economy somewhat stable during the first wave of the inevitable job losses.
Along with each year's unemployment rate, information about programs or events that may have an effect on the overall rate was included. Read on to find out the unemployment rate the year you turned 16.
You may also like: Countries with the most oil and who they're selling it to