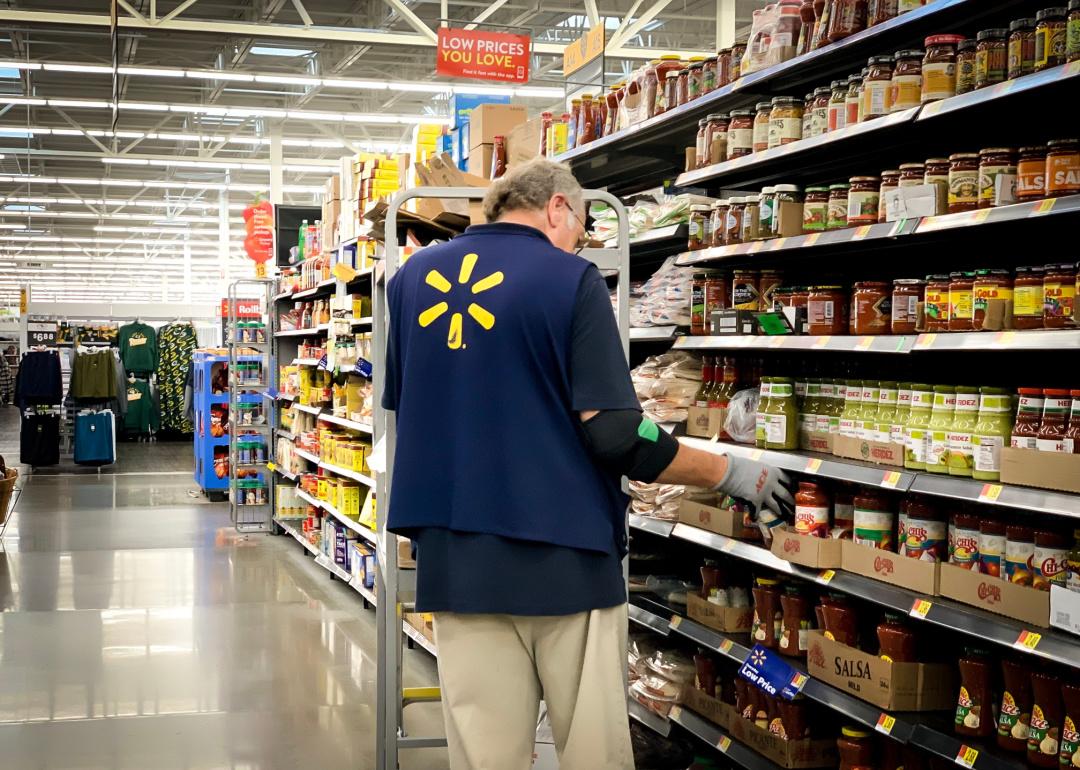 What the 10 largest retailers pay their workers
PJiiiJane // Shutterstock
What the 10 largest retailers pay their workers
The largest retailers in the U.S. are at the center of many Americans' everyday lives—providing groceries, clothes, and other goods either through stores or, increasingly, via delivery. Simply put, they're also some of the biggest employers around, cutting paychecks to millions of Americans every month.
The often unseen tribulations of retail workers were thrust into the spotlight when the pandemic began in 2020. Workers dealt with unruly and sometimes violent customers, demanding manual labor, and the ever-present risk of contracting COVID-19 while most people avoided public exposure during the worst months of the pandemic.
Commercials, public health experts, and elected officials held up the workers who operate checkout counters and stock shelves as heroes in American society. But what are retailers like Walmart, Amazon, and Target paying their employees?
In this analysis, Stacker ranked major retailers by the total compensation of their median employee in 2021. Data is included for the 10 largest public retailers in the U.S. based on the most recently reported revenues obtained in Securities and Exchange Commission filings. Companies operate on different fiscal years, meaning the time periods reported often don't align. All data was provided directly by companies in their SEC filings.
Companies determine their own median employee based on SEC guidelines. They include full-time, part-time, and seasonal employees in that analysis. That means some of the median employees included in this breakdown are part time while others are full time, and not every company divulged which category their median employee was in.
Stacker's analysis also includes the pay ratio between the CEO and median employee—another metric required by the SEC. Most companies state in their pay ratio disclosures that they may not be comparable to other company pay ratios, as companies use different methodologies.
You may also like: How different generations feel about remote work