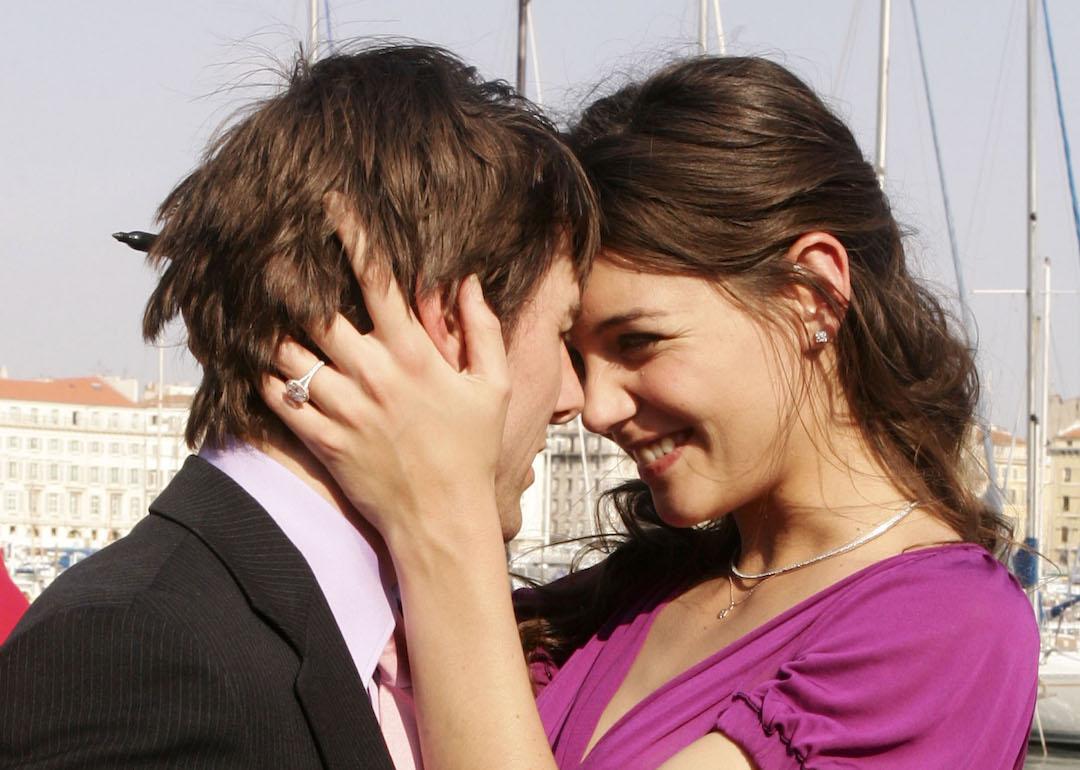 18 of the most expensive celebrity engagement rings of all time
Pascal Le Segretain //Getty Images
18 of the most expensive celebrity engagement rings of all time
Elizabeth Taylor arguably knew more about being engaged than any other celebrity in Hollywood. The "Cleopatra" actress said "yes!" a whopping 10 times throughout her lifetime. Those proposals came with a wide variety of rings (and other jewelry, as neither Eddie Fisher nor Richard Burton had a ring when they got down on one knee), but there's one sparkler that stands above all the rest.
When film producer Mike Todd popped the question to the then-24-year-old Taylor, he did so with a 29.4-carat emerald-cut diamond that the actress lovingly referred to as her "ice skating rink." The couple's marriage was short-lived—as Todd died a year later in a plane crash—but Taylor wore the ring for years even though it wasn't the biggest nor most expensive ring in her collection (that honor lies with the 33.19-carat ring Burton bought for her in 1968, which was later auctioned off in 2011 for $8.8 million).
Taylor isn't the only actress to be proposed to with impressive bling from a fiance. When ranked by their cost at the time of the proposal, none of her rings even cracked this list. Below, Stacker compiled 18 of the most expensive celebrity engagement rings of all time, ranked using the net worth at the moment of the proposal (or marriage when the proposal date isn't available) and also looked at the inflation-adjusted price, which changes significantly from the original price in the case of older rings.
From Kourtney Kardashian's extravagant ring from Travis Barker to one lucky lady who was gifted a $10 million ring from her very wealthy man, these gorgeous rings (and their price tags) are sure to blow your mind.
You may also like: The most famous actress born the same year as you