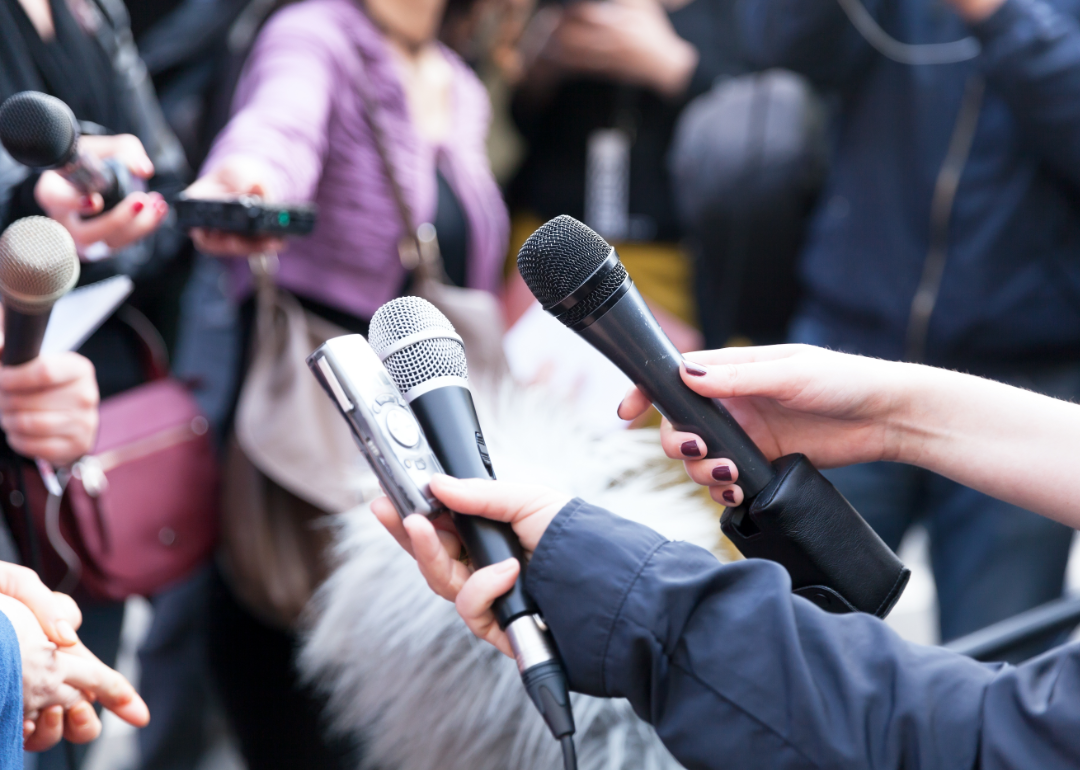 Do you know the celebrities behind these 50 famous quotes?
Do you know the celebrities behind these 50 famous quotes?
In the 1989 movie "Dead Poets Society," John Keating, played by Robin Williams, addressed a class of young men at the prep school where he's teaching. "No matter what anybody tells you, words and ideas can change the world," he said.
The power that words hold is undeniable, and when they come from some of the most influential celebrities in the world, the impact can be astounding. Whether they are discussing mediocrity, fame, or good and evil, what they say makes its way into the mainstream.
Stacker compiled a list of 50 famous quotes from filmmakers, writers, musicians, actors, and other celebrities using both entertainment and news sources, including Rolling Stone, Essence, and Newsweek.
These quotes span across decades and mediums to the farthest reaches of the globe. The list includes a diverse crop of people. One television writer addresses a graduating class from her prestigious alma mater. A poet explores the grief she feels at the loss of her longtime partner. A director discusses gender and her work. There is a physicist, several billionaires, Pulitzer Prize winners, fashion designers, and an artist dispensing words of wisdom about every topic from aging to the difficulties of balancing work and motherhood. No subject is off limits when it comes to their thoughts and opinions.
Sage, sassy, hysterical, and raw—these celebrity quotes inspire and comfort. They make readers sigh, laugh, and squirm. They appear in commencement speeches, interviews, autobiographies, and memoirs.
Join Stacker as it explores the brilliant, sardonic, and always interesting words and ideas from the mouths and minds of some of the greatest and most well-known celebrities of our time to find out if you can identify who is behind each of these famous quotes.
You may also like: 50 dogs as incredible as the celebrities who own them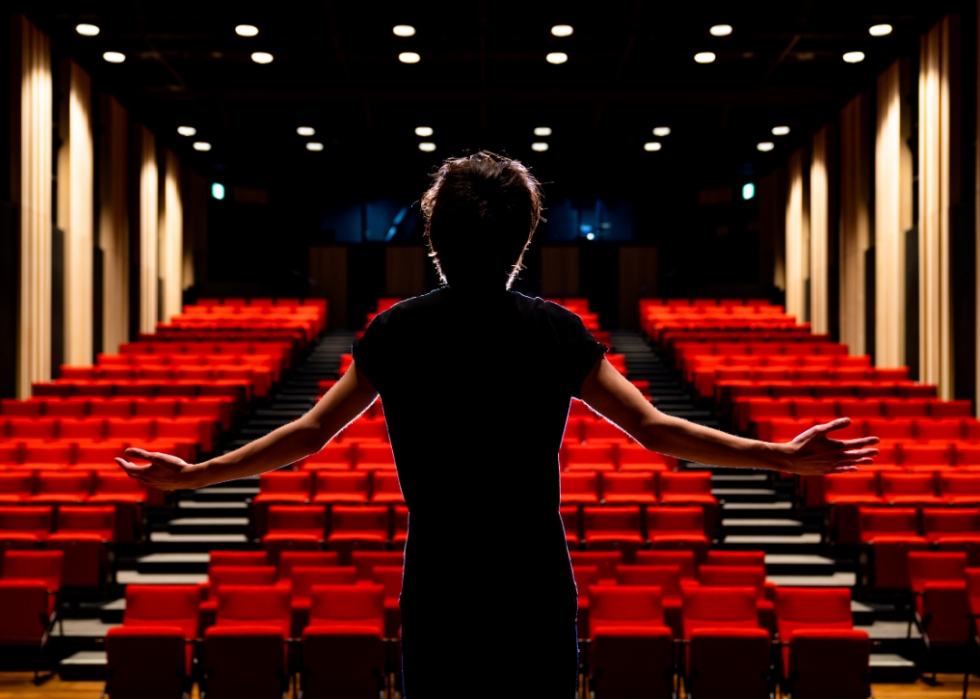 1 / 51
metamorworks // Shutterstock
Quote #1
- Quote: "You miss 100% of the shots you don't take."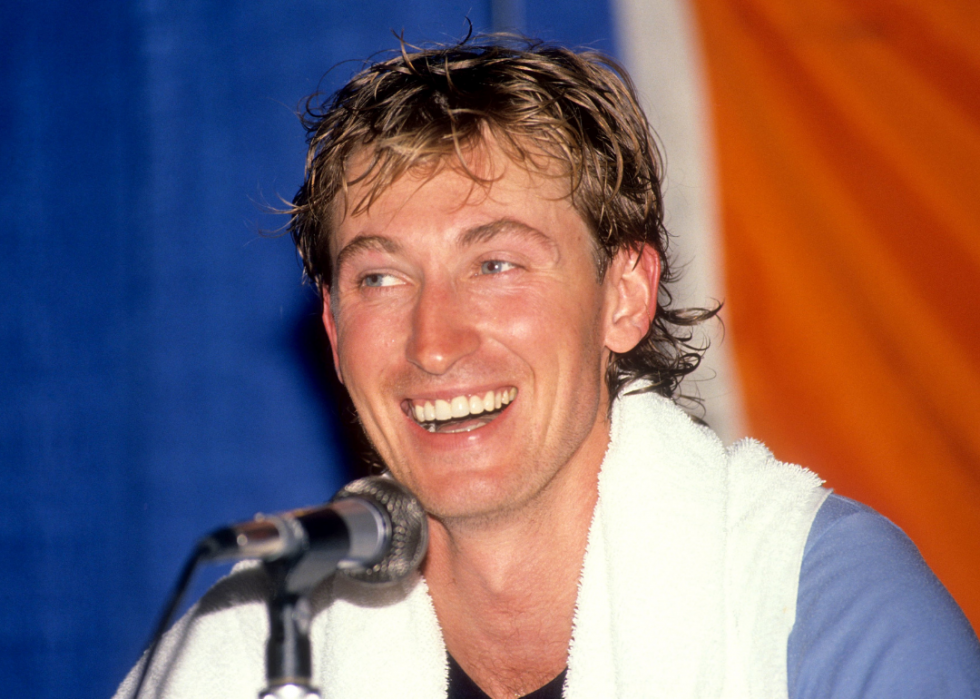 2 / 51
Bruce Bennett Studios // Getty Images
Quote #2
- Previous answer: Wayne Gretzky
Canadian hockey pro Wayne Gretzky attributes the comment to one of his early coaches who said something similar to Gretzky when he wasn't scoring in an important game. Gretzky listened and took as many shots as he could. The Great One has earned nearly 900 goals in his career.
- Next quote: "The way you create a better future is by studying the past."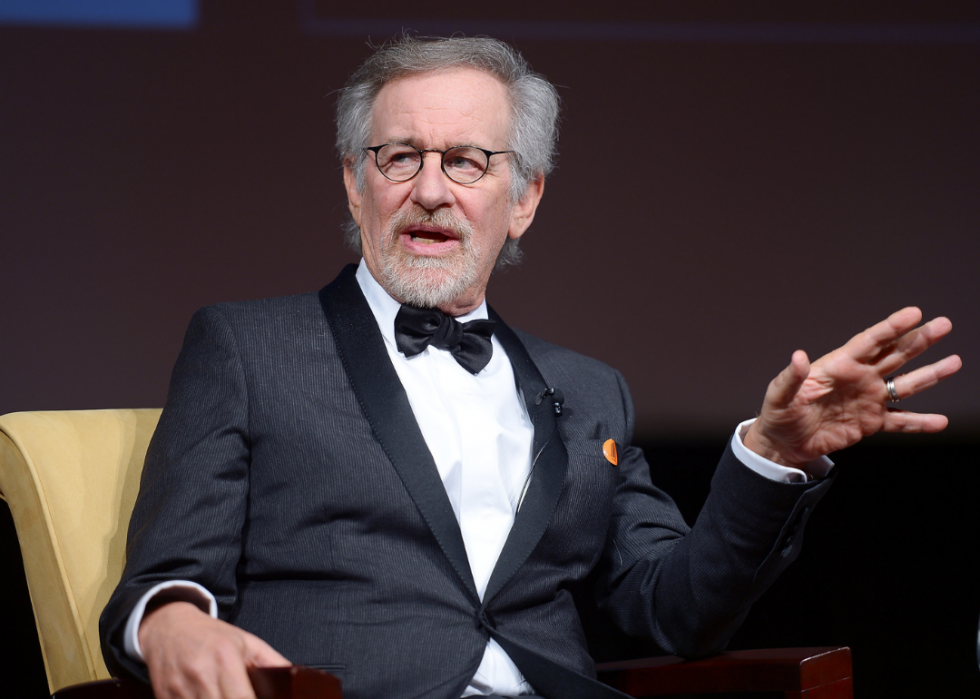 3 / 51
Michael Loccisano // Getty Images
Quote #3
- Previous answer: Steven Spielberg
The multi Oscar-winning director, producer, and writer dispensed these words of wisdom to the graduating class at Harvard in 2016. Steven Spielberg dropped out of college in the 1960s, but went back to earn his degree. He used his experience making "Jurassic Park" toward credits in a paleontology class.
- Next quote: "If you're going to kick authority in the teeth, you might as well use two feet."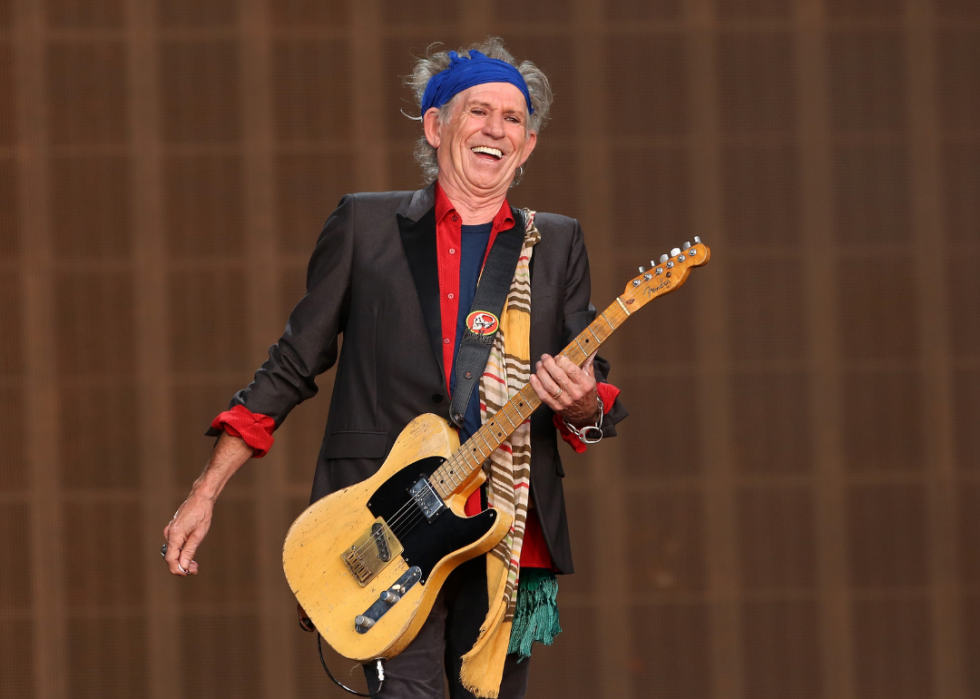 4 / 51
Simone Joyner // Getty Images
Quote #4
- Previous answer: Keith Richards
The legendary guitarist from the Rolling Stones said this in his 2010 autobiography "Life." A founding member of the British rock band, Keith Richards was well-known for his drug use and rock star lifestyle.
- Next quote: "I am pretty fearless, and you know why? Because I don't handle fear very well; I'm not a good terrified person."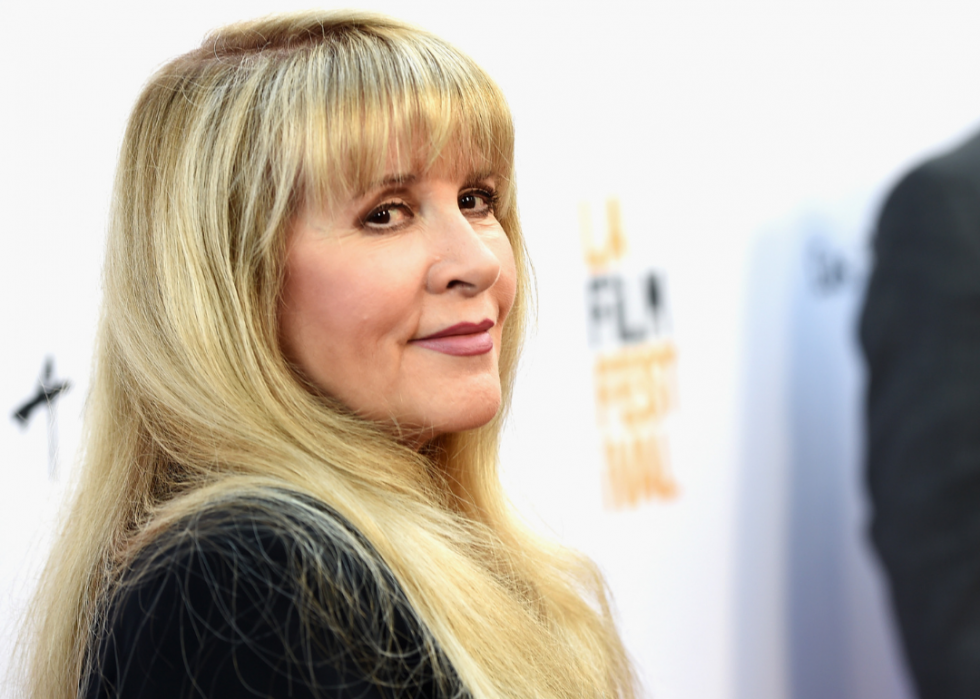 5 / 51
Kevin Winter // Getty Images
Quote #5
- Previous answer: Stevie Nicks
The Fleetwood Mac singer discussed fear and the guitar she received at her 16th birthday party in a 2001 Interview magazine tête-à-tête with friend and fellow singer Sheryl Crow. Stevie Nicks said she knew even then that she would be famous.
- Next quote: "Create the highest, grandest vision possible for your life, because you become what you believe."
You may also like: Celebrities who married people who are not famous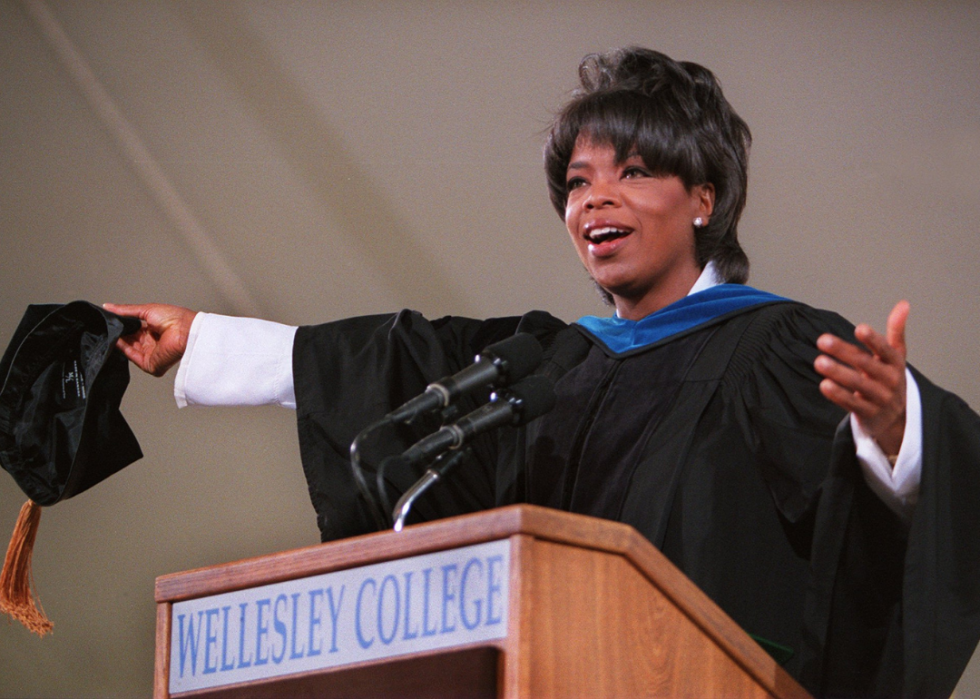 6 / 51
Boston Globe // Getty Images
Quote #6
- Previous answer: Oprah Winfrey
The media mogul delivered an inspirational commencement speech to the Wellesley College class of 1997 and encouraged the graduates to aim high by creating a grand vision. Oprah Winfrey not only runs a media empire, but she is also an accomplished actor and film producer who grew up in poverty. Her own struggles led her to help and inspire others.
- Next quote: "We are an impossibility in an impossible universe."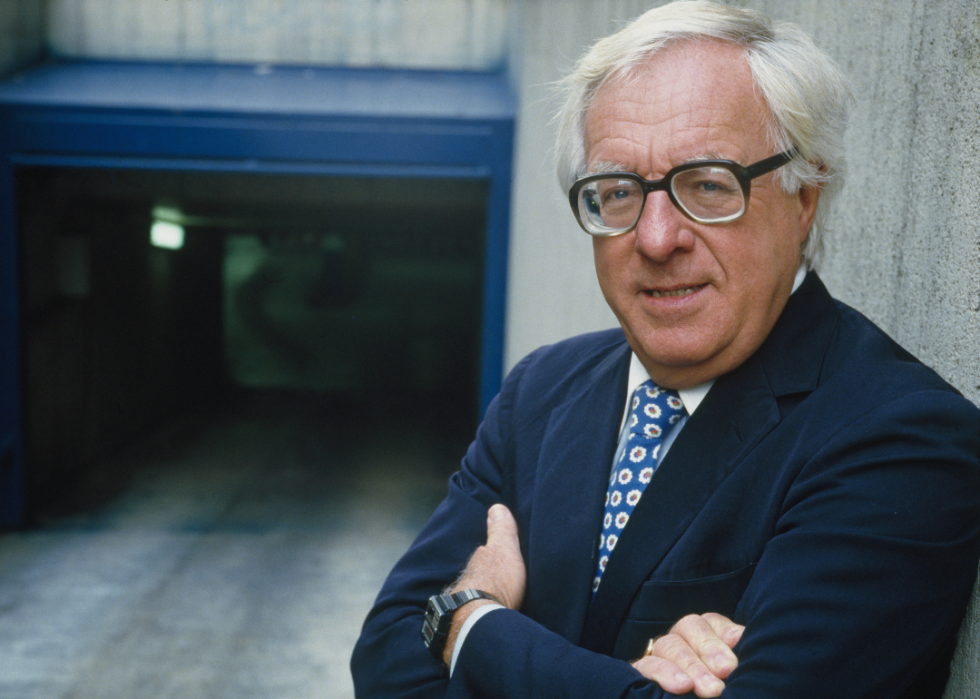 7 / 51
Sophie Bassouls // Getty Images
Quote #7
- Previous answer: Ray Bradbury
Ray Bradbury loved motion pictures, his typewriter (he never owned a computer), Halloween, and comic strips, which he learned to read at a very early age. Maya Angelou interviewed him on "Assignment America" in January 1975. The author of "The Martian Chronicles" and "Fahrenheit 451" discussed science and religion on the show. While he is characterized as a science fiction writer, he preferred to think of himself as an author of fantasy, horror, and the unreal.
- Next quote: "There is always a way and always hope in the next sunrise, and in the next second, and in the next minute."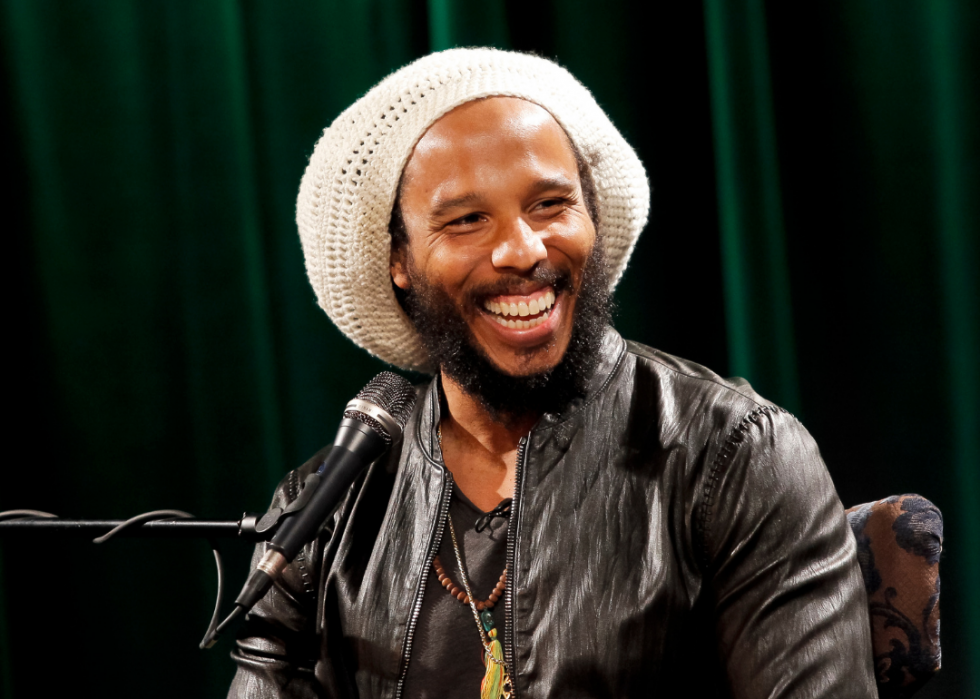 8 / 51
Tibrina Hobson // Getty Images
Quote #8
- Previous answer: Ziggy Marley
The son of reggae Rastafarian Bob Marley, Ziggy Marley, continued with his father's inspirational message and laid-back sound. When speaking to Origin magazine, the singer discussed his views on hope. An excerpt from the interview appeared on HuffPost in 2013.
- Next quote: "I think of beauty as an absolute necessity. I don't think it's a privilege or an indulgence, it's not even a quest. I think it's almost like knowledge, which is to say, it's what we were born for."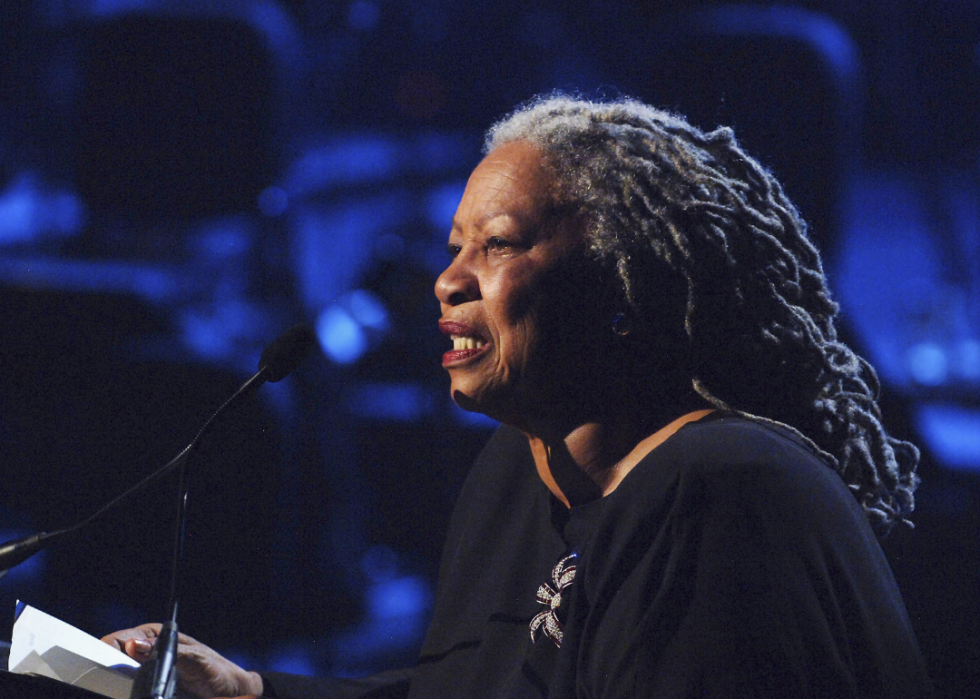 9 / 51
Brad Barket // Getty Images
Quote #9
- Previous answer: Toni Morrison
Novelist and Nobel laureate Toni Morrison lamented on beauty in a Paris Review podcast in 2019, though the original quote comes from an earlier interview for the magazine in 1993. Beauty was a central theme in Morrison's first novel, "The Bluest Eye."
- Next quote: "To fulfill a dream, to be allowed to sweat over lovely labor, to be given the chance to create, is the meat and potatoes of life. The money is the gravy."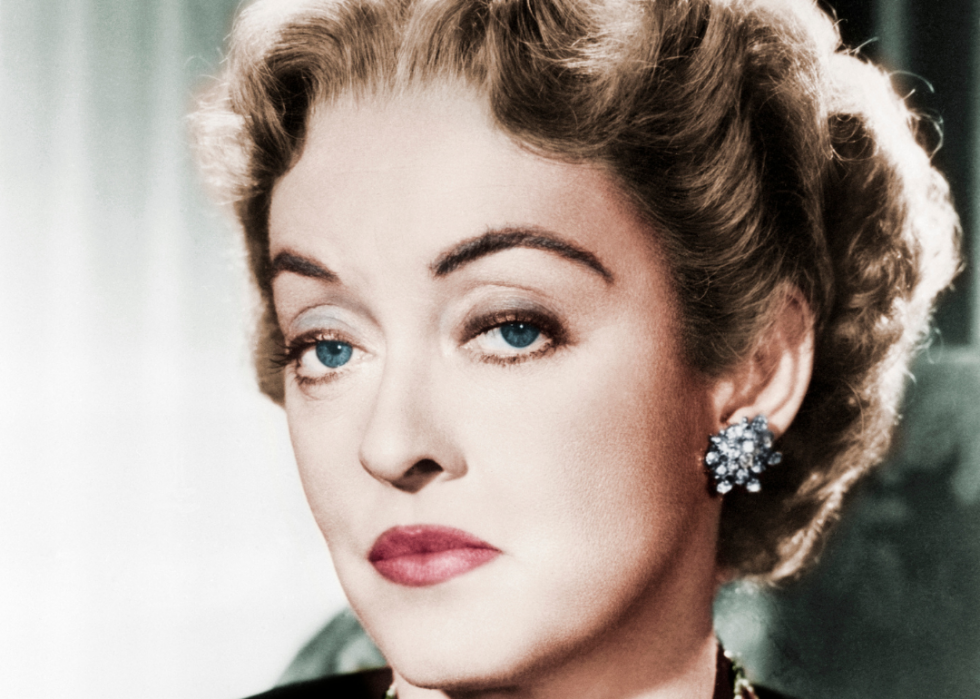 10 / 51
Quote #10
- Previous answer: Bette Davis
Award-winning actress Bette Davis wrote about her life and dreams in her 1962 autobiography "The Lonely Life." Davis also talked about her four marriages and her decades-long career in the entertainment industry in the book. The actress died of breast cancer in 1989 at 81.
- Next quote: "Music itself is going to become like running water or electricity."
You may also like: Celebrities who became moms within the last five years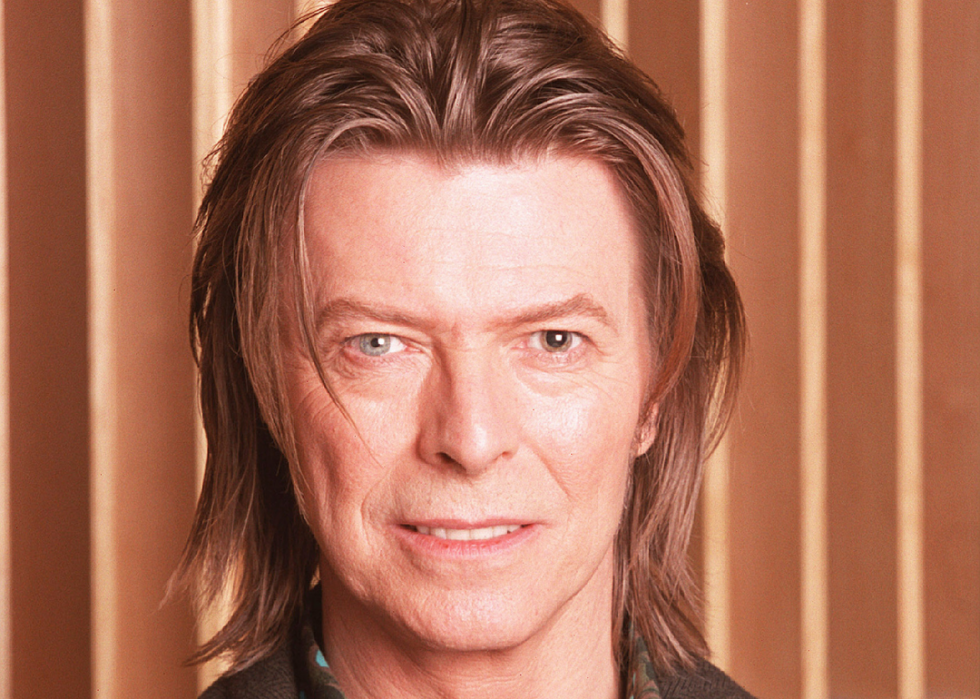 11 / 51
Dave Hogan // Getty Images
Quote #11
- Previous answer: David Bowie
This comment made by musician David Bowie came from the article "David Bowie, 21st-Century Entrepreneur." It was written by Jon Pareles and published on June 9, 2002, in The New York Times. The influential artist discussed the future of an industry he was a part of for decades.
- Next quote: "A teacher, a really good sensei, is never a giver of 'truth'; he is a guide, a pointer to the truth that the student must discover for himself."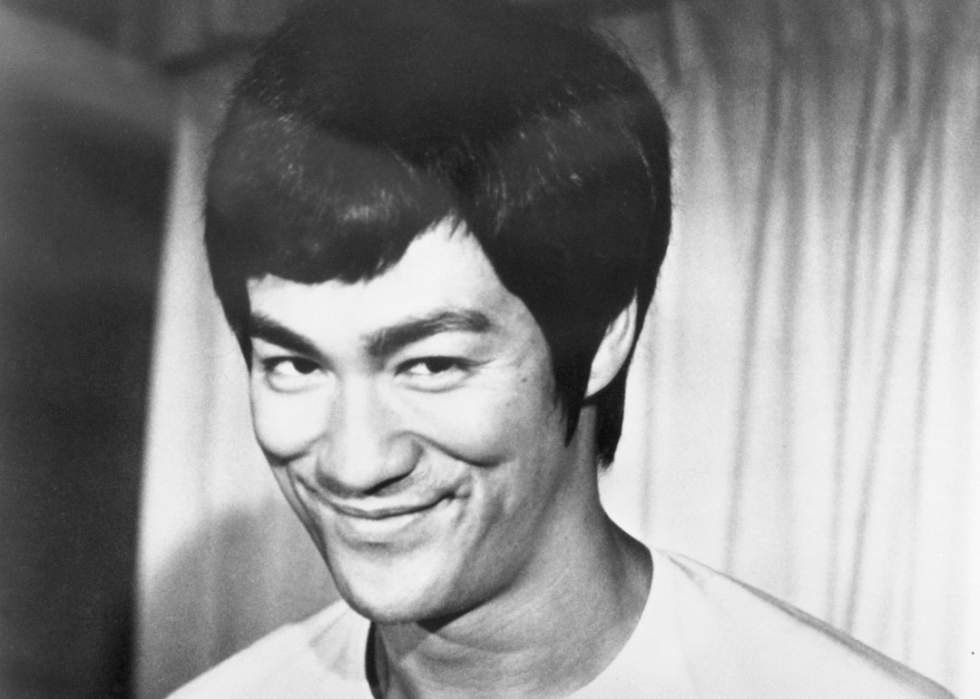 12 / 51
Quote #12
- Previous answer: Bruce Lee
Martial arts expert Bruce Lee wrote about what made a teacher good in an essay he wrote for a September 1971 issue of Black Belt magazine. Lee acted in several movies and brought martial arts into the mainstream in the 1970s, before his untimely death in 1973 at 32.
- Next quote: "Whenever you see me somewhere succeeding in one area of my life, that almost certainly means I am failing in another area of my life."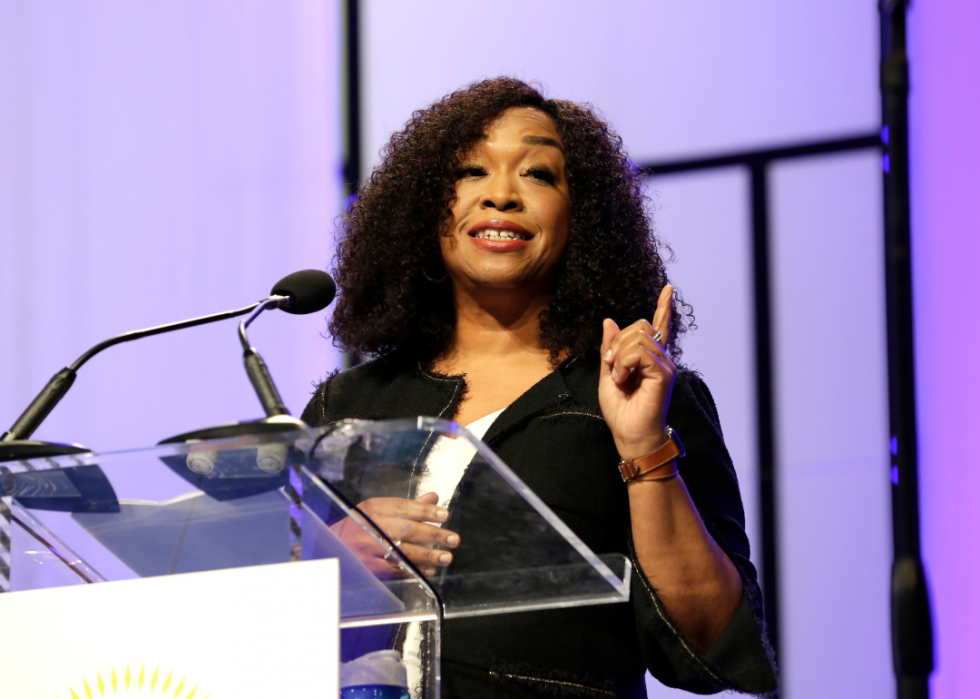 13 / 51
Marla Aufmuth // Getty Images for Pennsylvania Conference for Women
Quote #13
- Previous answer: Shonda Rhimes
When Shonda Rhimes delivered the commencement speech in 2014 to Dartmouth College graduates, she kept it real by admitting that it is impossible to have it all. She confessed that success in one area of her life didn't always translate to success in every area. The powerhouse television writer and producer graduated from Dartmouth in 1991. She has three daughters and discussed how important it is for them to see her not only as a mother, but also as a working woman.
- Next quote: "I believe any success in life is made by going into an area with a blind, furious optimism."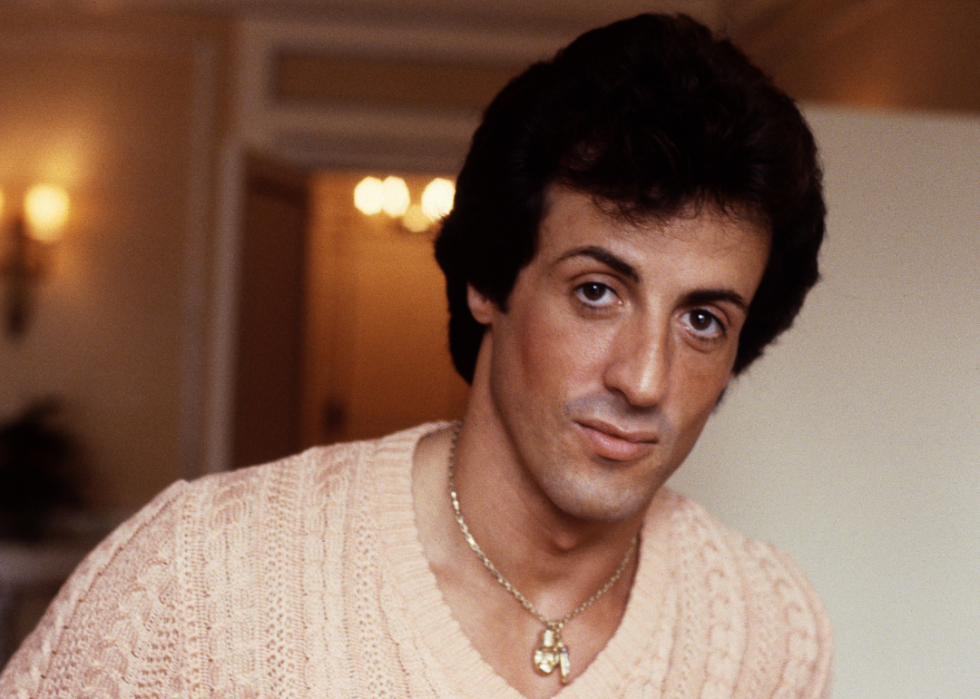 14 / 51
Michael Putland // Getty Images
Quote #14
- Previous answer: Sylvester Stallone
Sylvester Stallone said this in a 1985 People magazine interview when discussing his autistic son. The actor went on to say that he managed to succeed because he kept going and going.
- Next quote: "I don't love abortion, but I want women to be able to choose and I don't want white dudes in an office being able to make laws on things like this. I mean what are we going to do—go back to clothes hangers?"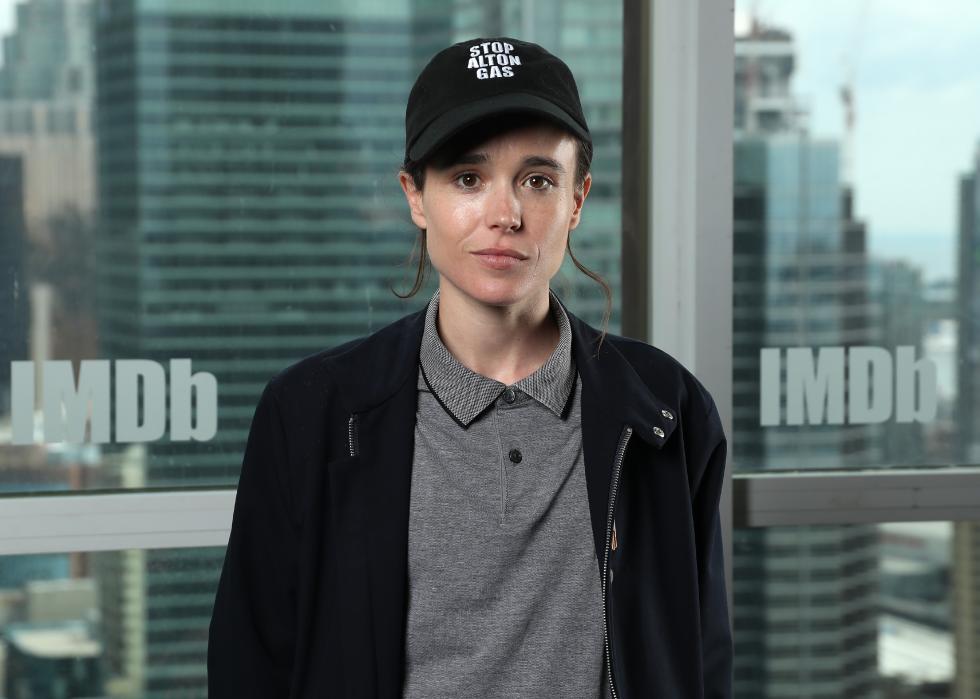 15 / 51
Rich Polk // Getty Images for IMDb
Quote #15
- Previous answer: Elliot Page
Elliot Page, who stars in the Netflix show "Umbrella Academy," discussed women's reproductive choices in the Guardian, a London-based newspaper. During the 2010 interview, the Oscar-winning performer also talked about a film he was working on titled "Whip It." Page also advocates for gay rights and came out in 2014, and came out as transgender in 2020.
- Next quote: "Happiness was always important to me. Even at the young age of 11, it was my biggest ambition."
You may also like: 30 notable celebrity endorsements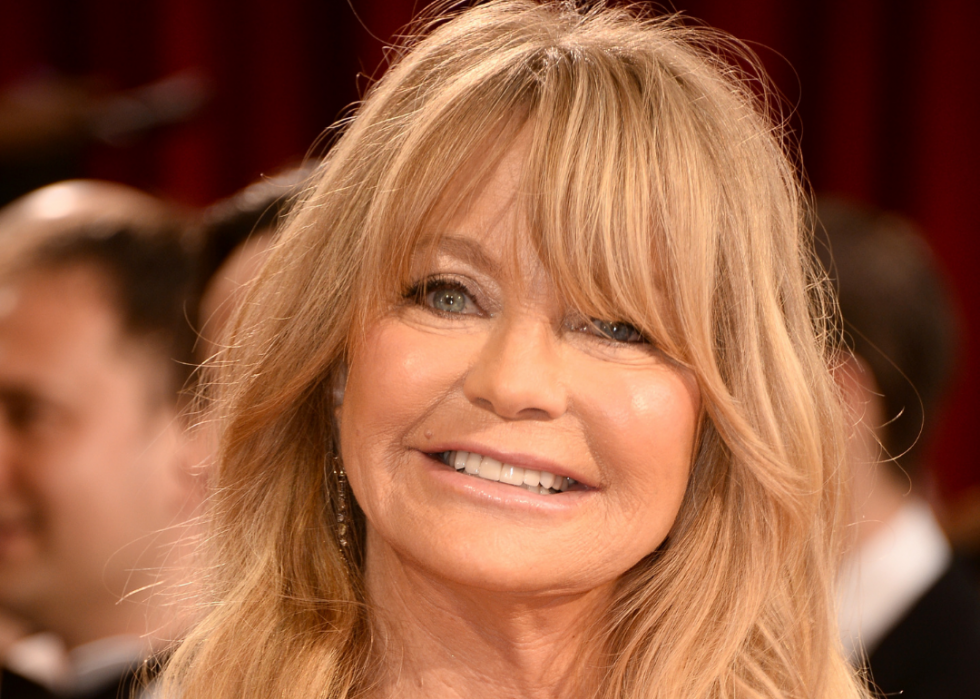 16 / 51
Frazer Harrison // Getty Images
Quote #16
- Previous answer: Goldie Hawn
In her 2005 memoir, "A Lotus Grows in the Mud," Goldie Hawn talked about what she wanted to be when she grew up. Instead of listing a profession, Hawn talked about happiness. With a successful career, a long-lasting relationship with actor Kurt Russell, and three grown children, it seems Hawn got her wish.
- Next quote: "The man who views the world at 50 the same as he did at 20 has wasted 30 years of his life."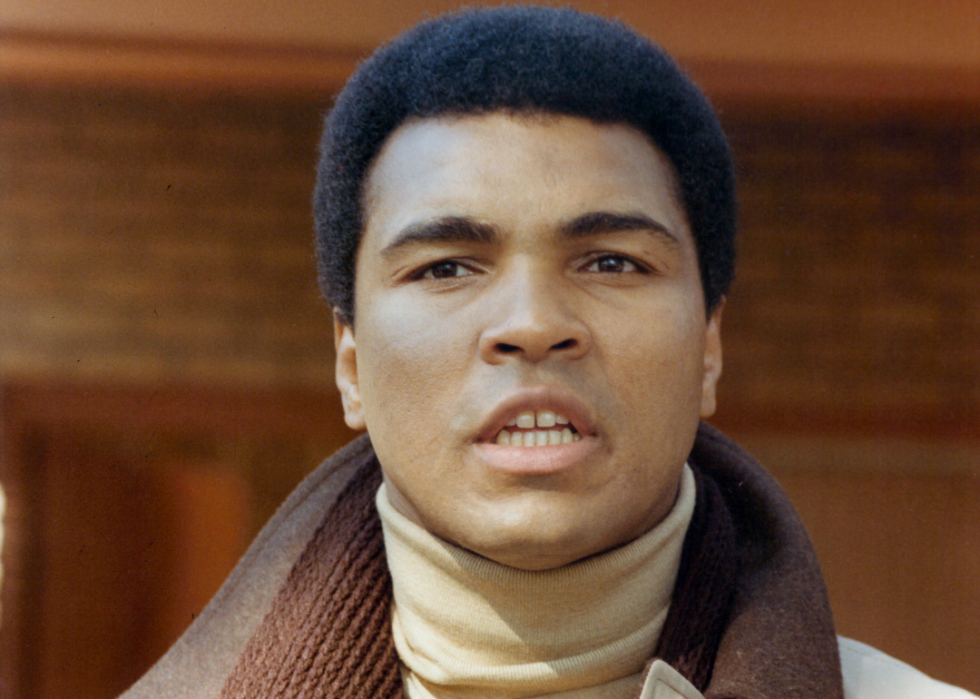 17 / 51
Columbia Pictures // Getty Images
Quote #17
- Previous answer: Muhammad Ali
Heavyweight boxing legend Muhammad Ali uttered these wise words in a 1975 issue of Playboy. Known as much for his wisdom as his strength, Ali, born Cassius Marcellus Clay, died in 2016 at 74.
- Next quote: "My drive in life is from this horrible fear of being mediocre. And that's always pushing me, pushing me."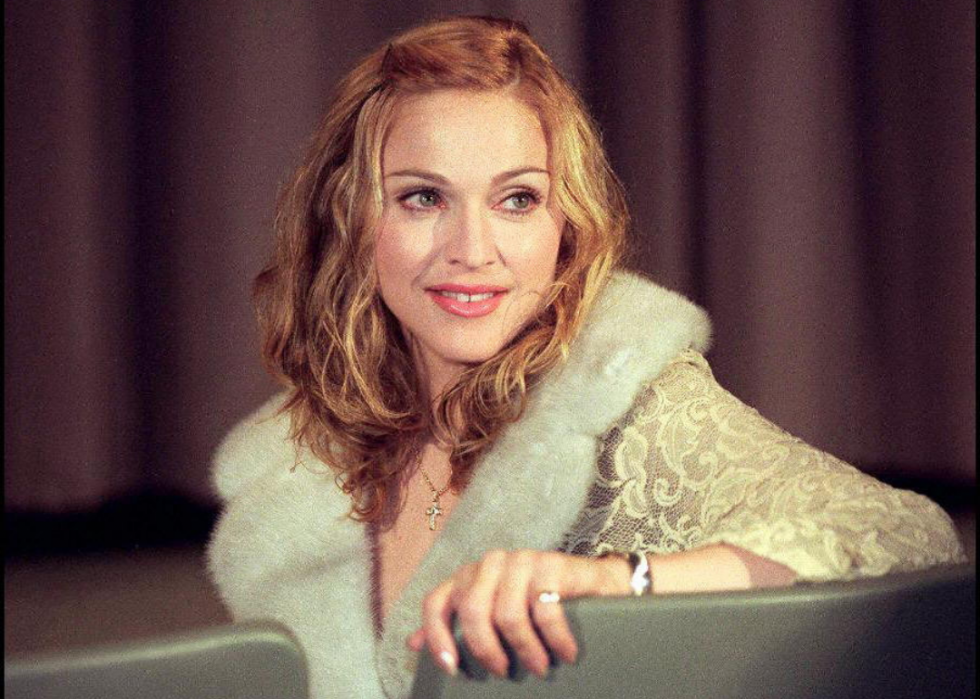 18 / 51
FREDERICK M. BROWN // Getty Images
Quote #18
- Previous answer: Madonna
The songstress discussed her fear of mediocrity in a 1991 Vanity Fair profile. A fierce and bold performer, Madonna stirred up controversy many times in her long career. The buzz surrounding the song "Like A Prayer" and the release of her book "Sex" made the singer anything but mediocre.
- Next quote: "I have always firmly believed that every director should be judged solely by their work, and not by their work based on their gender."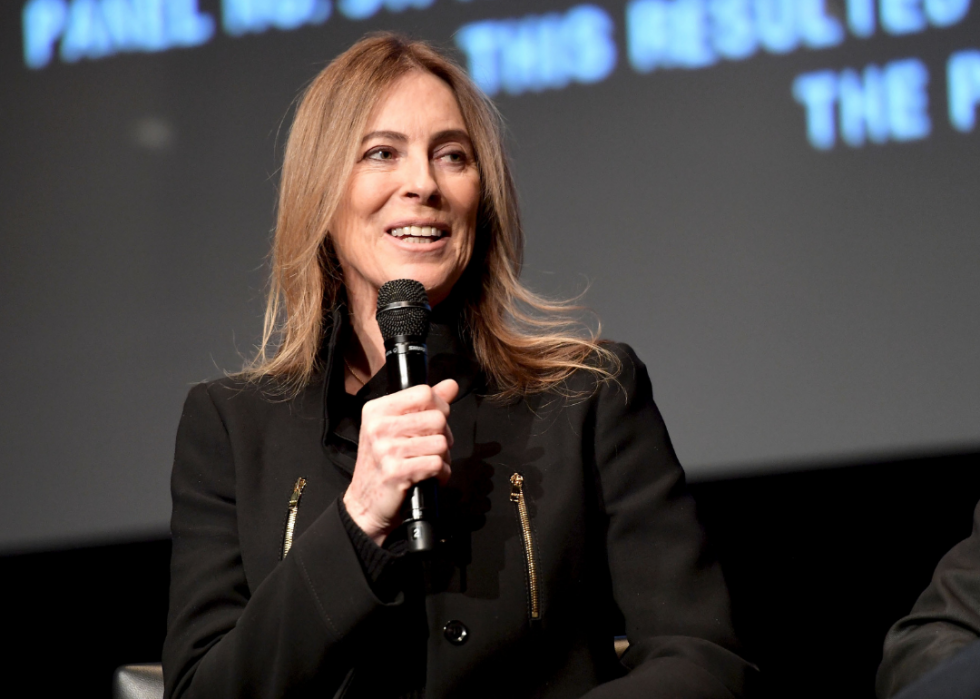 19 / 51
Matt Winkelmeyer // Getty Images for ABA
Quote #19
- Previous answer: Kathryn Bigelow
In 2015, filmmaker Kathryn Bigelow responded to sexism in Hollywood with this statement to Time magazine. Her comment came in response to the American Civil Liberties Union announcing a crackdown on discriminatory practices against female directors. Bigelow is known for her own groundbreaking milestone—she became the first female director to win an Oscar for the 2008 film "The Hurt Locker."
- Next quote: "Life is a tragedy when seen in close-up, but a comedy in long shot."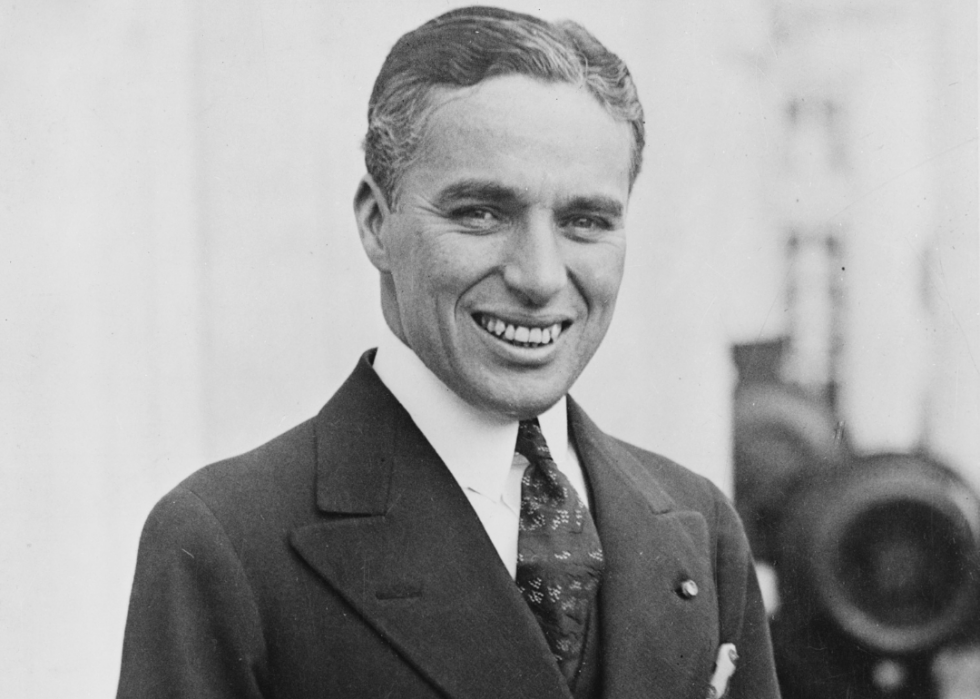 20 / 51
Hulton Archive // Getty Images
Quote #20
- Previous answer: Charlie Chaplin
This quote by comedic legend Charlie Chaplin is linked to the Chicago Tribune. The famous funnyman, who entertained the world with his physical comedy, also experienced his share of tragedy. In a final tragic twist, grave robbers stole Chaplin's body after his death in 1977 and held it for ransom.
- Next quote: "Visualization works if you work hard. That's the thing. You can't just visualize and go eat a sandwich."
You may also like: The Rat Pack, Brat Pack, and 20 other celebrity friend groups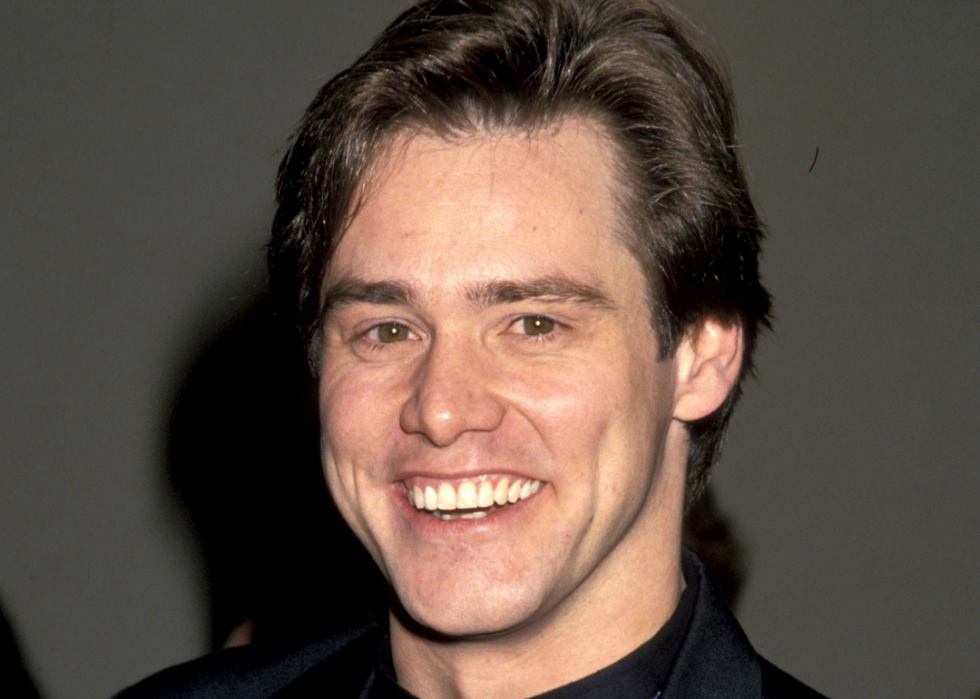 21 / 51
Ron Galella Collection // Getty Images
Quote #21
- Previous answer: Jim Carrey
The comedian dispensed this wisdom when he was a guest on "The Oprah Winfrey Show" in 1997. Known for both his dramatic and comedic skills in film and television, Carrey grew up poor and once lived in a van with his family. He explained to Winfrey how he would visualize himself as an actor and told her that in the mid-1980s he even wrote himself a check for $10 million for acting services rendered and dated it for 1995.
- Next quote: "Someone I loved once gave me a box full of darkness. It took me years to understand that this too was a gift."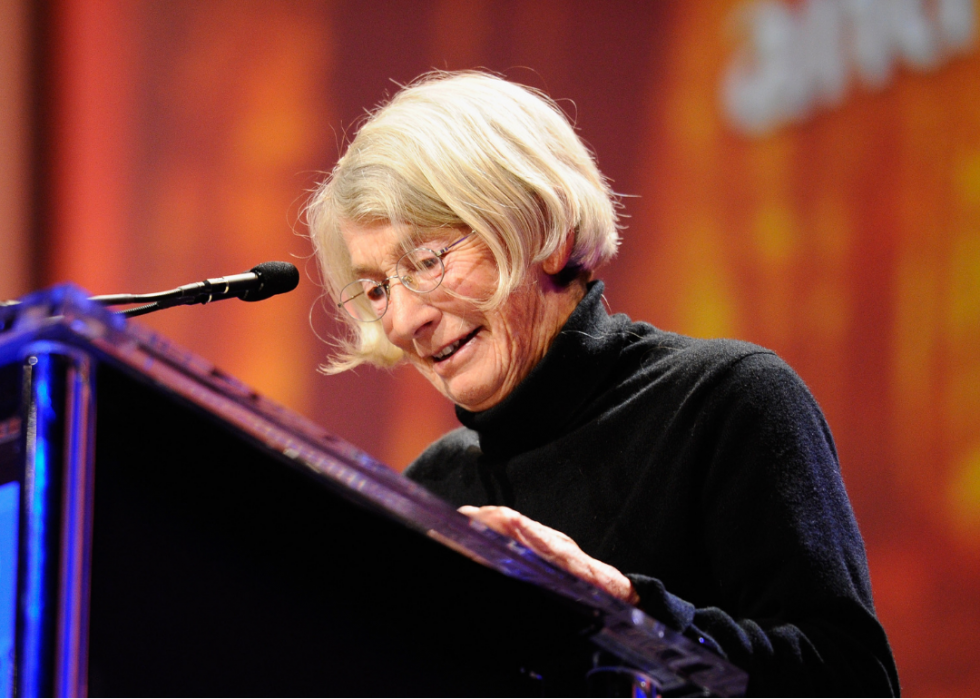 22 / 51
Kevork Djansezian // Getty Images
Quote #22
- Previous answer: Mary Oliver
Pulitzer Prize-winning poet Mary Oliver explored the theme of grief in her poem "The Uses of Sorrow." The poem is said to be about the death of her partner Molly Malone Cook, who died in 2005. Many of Oliver's poems about her grief at the loss of Cook appeared in the book "Our World" and accompanied photos Cook had taken during her time as a photographer.
- Next quote: "I would rather be picturesque than pretty, any time."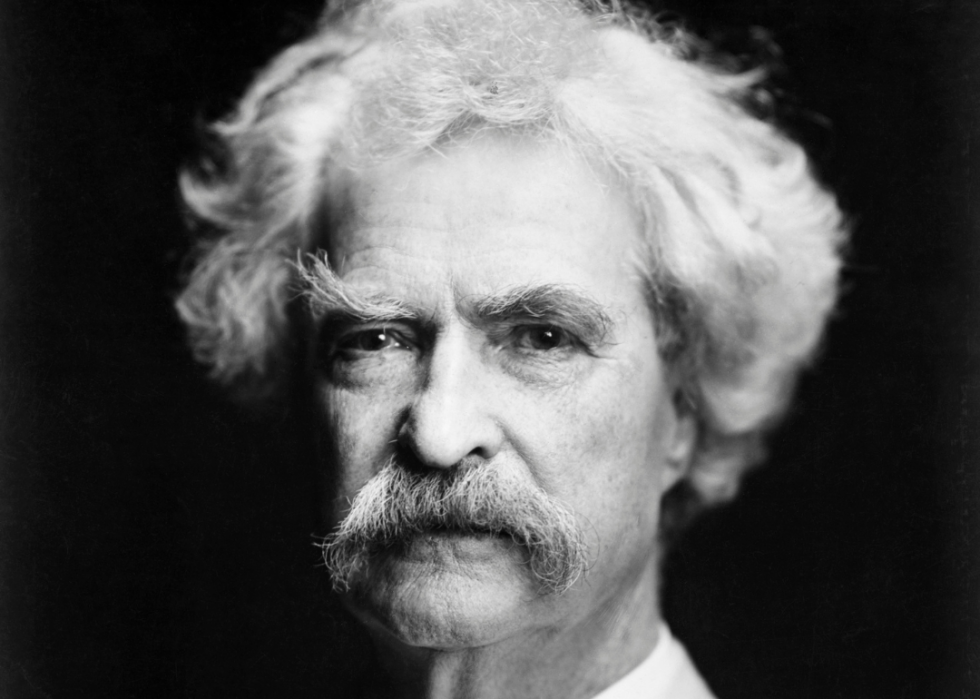 23 / 51
Quote #23
- Previous answer: Mark Twain
Though writer and humorist Mark Twain died 110 years ago, his words remain relevant today. Twain wrote this in a letter to Joseph Twichell, dated July 31, 1897. Twichell was a writer, a minister from Connecticut, and a close friend of Twain's who officiated at his wedding to Livy Langdon in 1870.
- Next quote: "Puns are the highest forms of literature."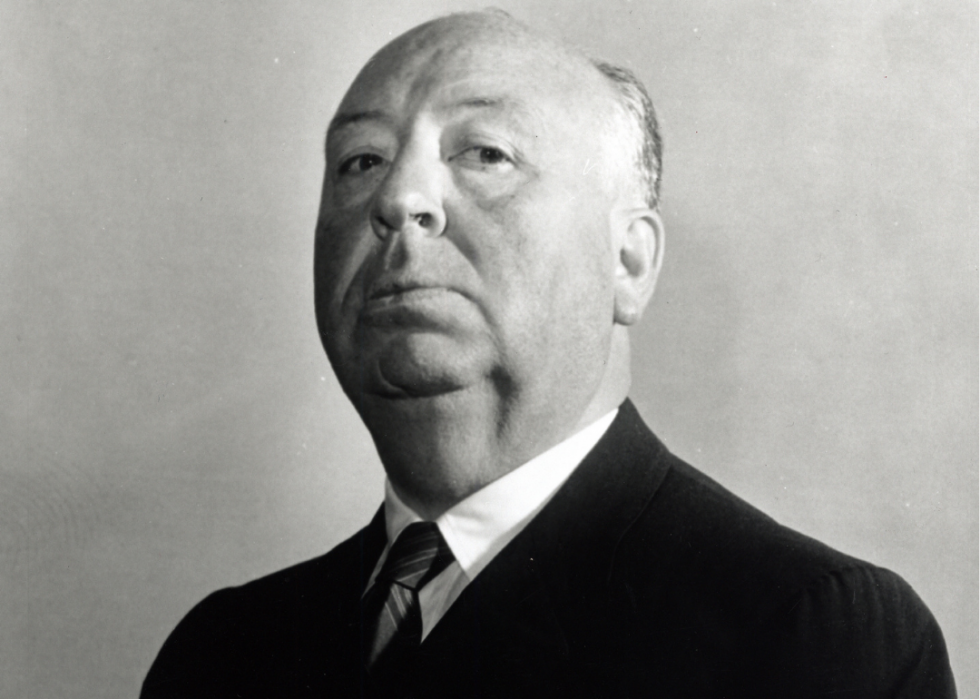 24 / 51
Michael Ochs Archives // Getty Images
Quote #24
- Previous answer: Alfred Hitchcock
Filmmaker Alfred Hitchcock discussed the chemistry between leading men and leading ladies in Hollywood in a 1972 interview on the "D**k Cavett Show." The conversation turned to a discussion about puns, which both men saw as valuable. Known as the Master of Suspense, Hitchcock directed both film and television.
- Next quote: "We're more popular than Jesus now; I don't know which will go first—rock 'n' roll or Christianity."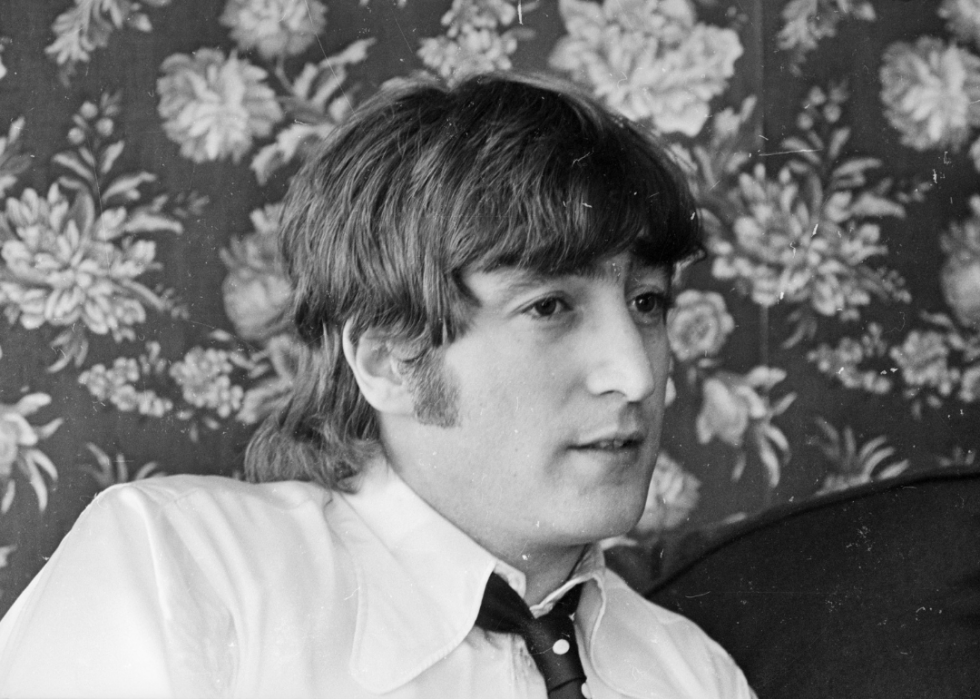 25 / 51
Harry Benson // Getty Images
Quote #25
- Previous answer: John Lennon
Singer and songwriter John Lennon made the remark to rock journalist Maureen Cleave in a March 1966 interview in the London Evening Standard. He was referring to the enormous fame of the Beatles and also the waning popularity of Christianity as compared to the rising popularity of rock 'n' roll music. After the Beatles disbanded in 1970, Lennon went on to have a successful solo career before being shot and killed in 1980 by Mark David Chapman.
- Next quote: "Nothing is ugly, as long as it is alive."
You may also like: 50 celebrities with a history of protest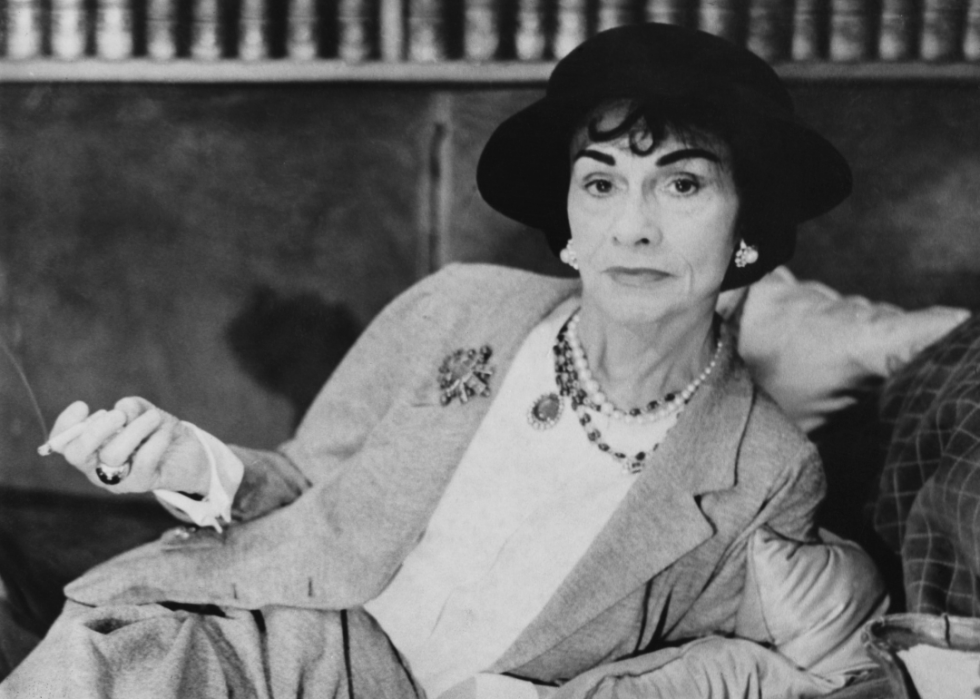 26 / 51
Evening Standard // Getty Images
Quote #26
- Previous answer: Coco Chanel
After Coco Chanel's death in 1971, Marcel Haedrich wrote a biography "Coco Chanel Secrète." In 1972, an English translation was published and within the book, there was a section titled "She Said," which included collected remarks from the legendary fashion designer. Chanel discussed women's complaints about how they looked and how she urged them to change their thinking because it would not make them happy.
- Next quote: "Like comedy, horror has an ability to provoke thought and further the conversation on real social issues in a very powerful way."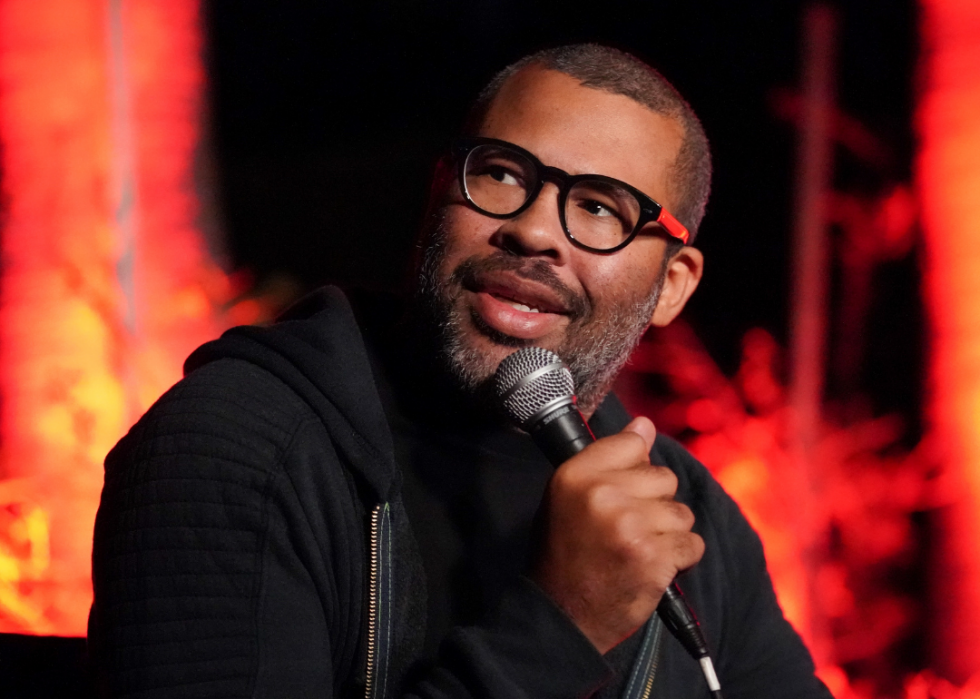 27 / 51
Rachel Luna // Getty Images
Quote #27
- Previous answer: Jordan Peele
When discussing his horror film "Get Out" in September 2015, and how it explored race in America, he pointed out how the genre could have a profound impact when bringing social issues to light. Jordan Peele got his start in the industry as a comedian on the show "Mad TV." He has had great success as a writer, director, and actor.
- Next quote: "What's outside the simulation?"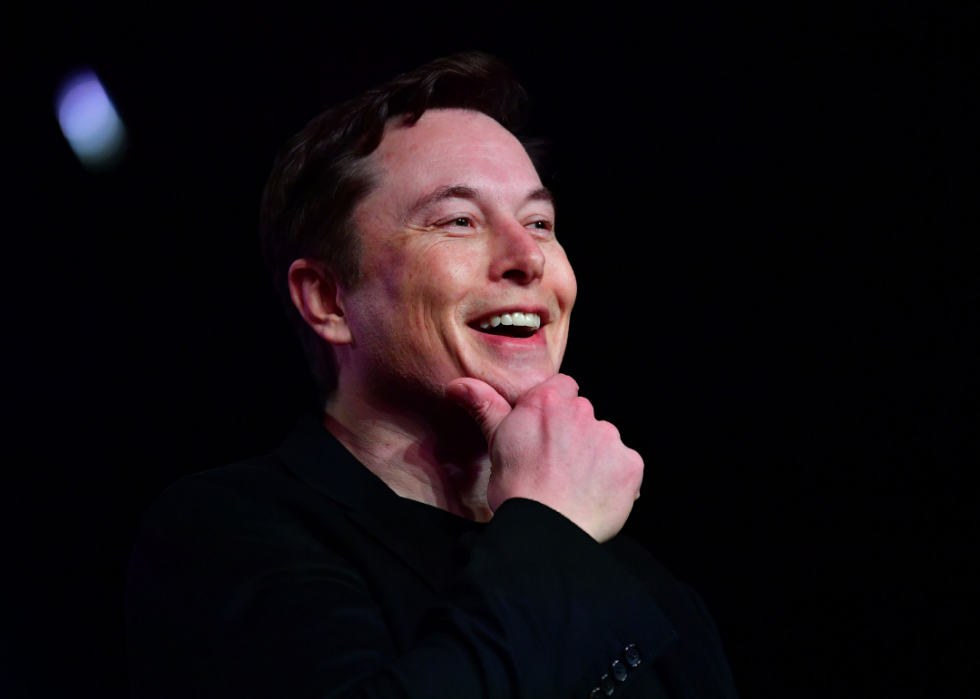 28 / 51
FREDERIC J. BROWN // Getty Images
Quote #28
- Previous answer: Elon Musk
In an interview with MIT Artificial Intelligence Scientist Lex Fridman, Elon Musk asked this question. The SpaceX founder and billionaire wondered whether humanity could be in a simulation.
- Next quote: "You are one of my nicest thoughts."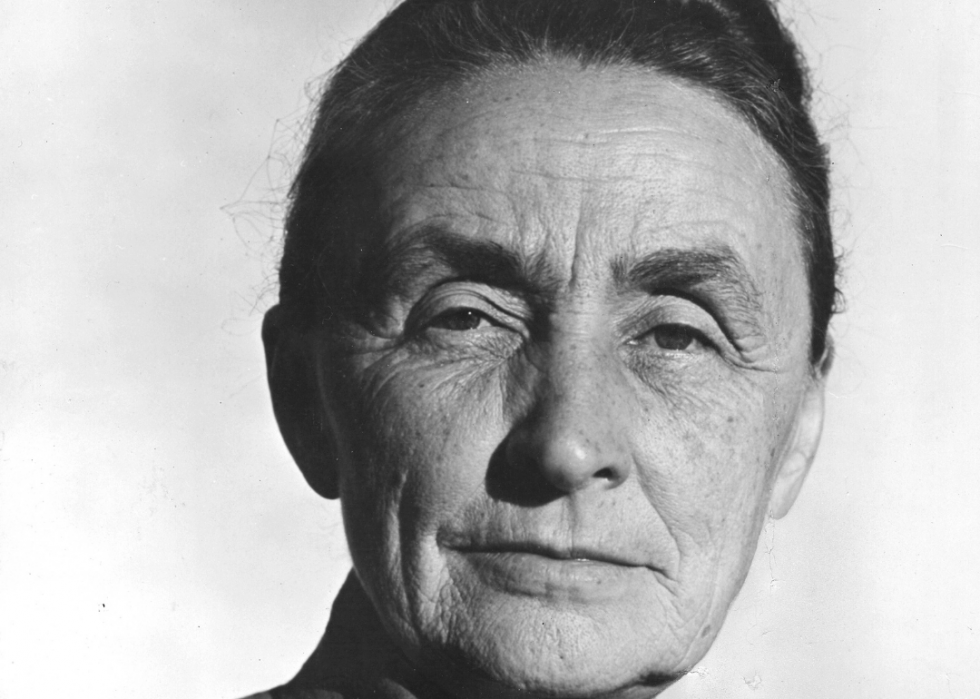 29 / 51
PhotoQuest // Getty Images
Quote #29
- Previous answer: Georgia O'Keeffe
According to O'Keeffe biographer Roxana Robinson, the American painter said this to her sister Catherine O'Keeffe Klenert in a letter. Catherine was not only a wife and mother, but she was also an artist like Georgia.
- Next quote: "I tell you, when I die I'm not going to have a funeral, I'm going to have a jam session. And, knowing me, I'll probably get busted at my own funeral."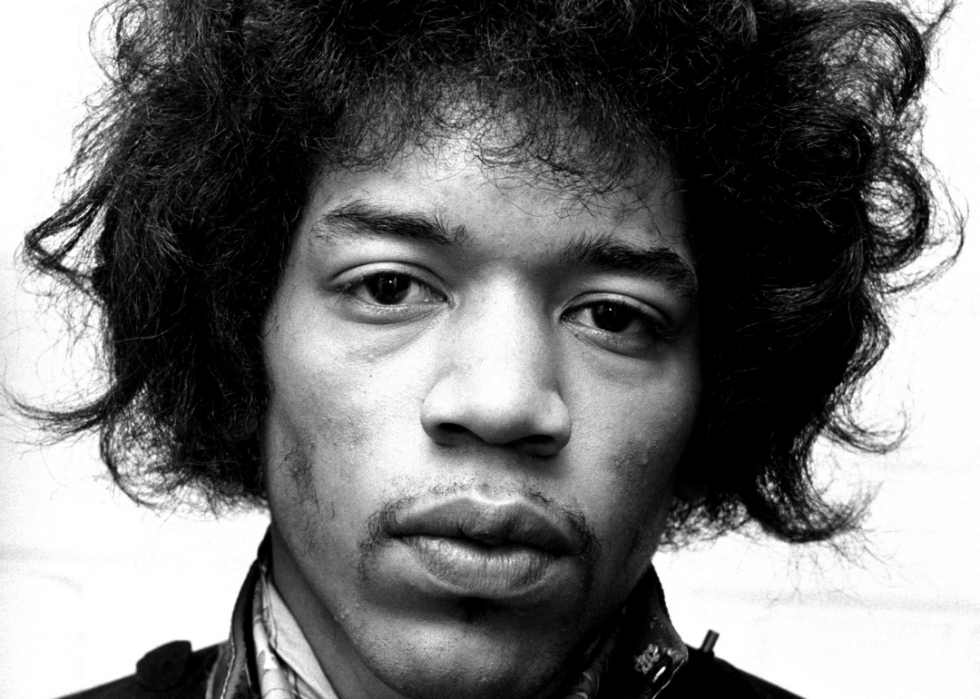 30 / 51
Photoshot // Getty Images
Quote #30
- Previous answer: Jimi Hendrix
A year before his death, guitarist and singer Jimi Hendrix said these words to journalist Bob Dawbarn in a backstage interview for Melody Maker. Hendrix died in 1970 at 27 from a drug overdose, indoctrinating him into the 27 Club, which includes numerous celebrities, mostly from the music industry, who died for any number of reasons—such as addiction, self-murder, or an accident—at 27.
- Next quote: "I think health has a lot to do with happiness. When you're healthy, you think more clearly, and you can work on yourself. But it's not about extremes."
You may also like: Famous celebrity couples who have been together 20+ years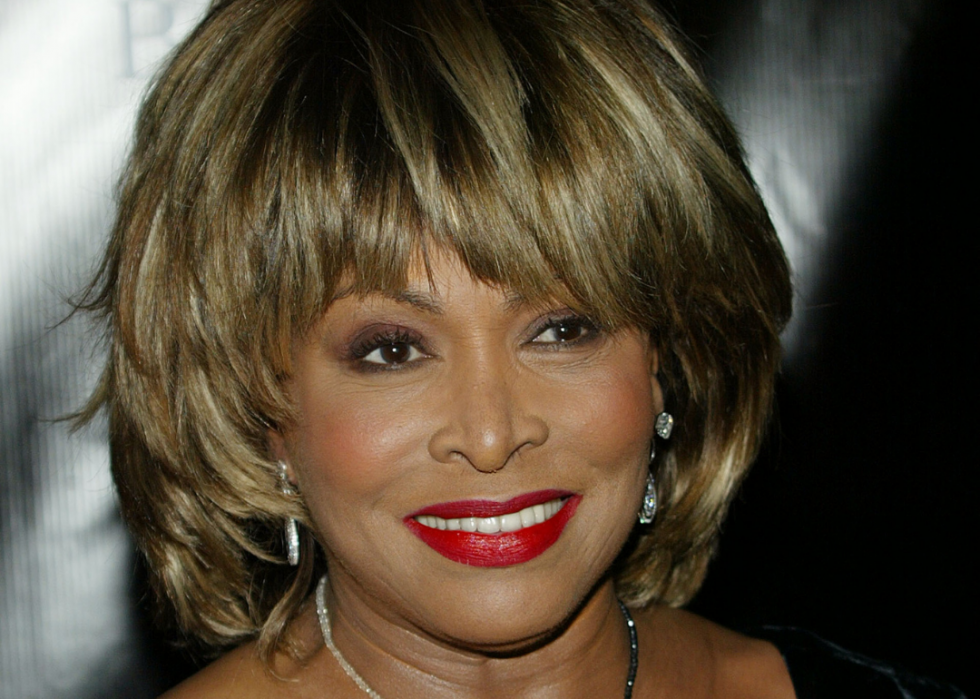 31 / 51
Frederick M. Brown // Getty Images
Quote #31
- Previous answer: Tina Turner
Rock legend Tina Turner discussed health with Oprah Winfrey over tea and sandwiches in May 2005. The Queen of Rock 'n' Roll endured years of abuse in her relationship with ex-husband Ike Turner. She married her longtime partner in 2013 and, at 80, Turner maintains a healthy outlook on life.
- Next quote: "But I saw you on television and your skin was like mine. And you said, 'If you write things down, it's cathartic.' So I started writing. And it changed my life."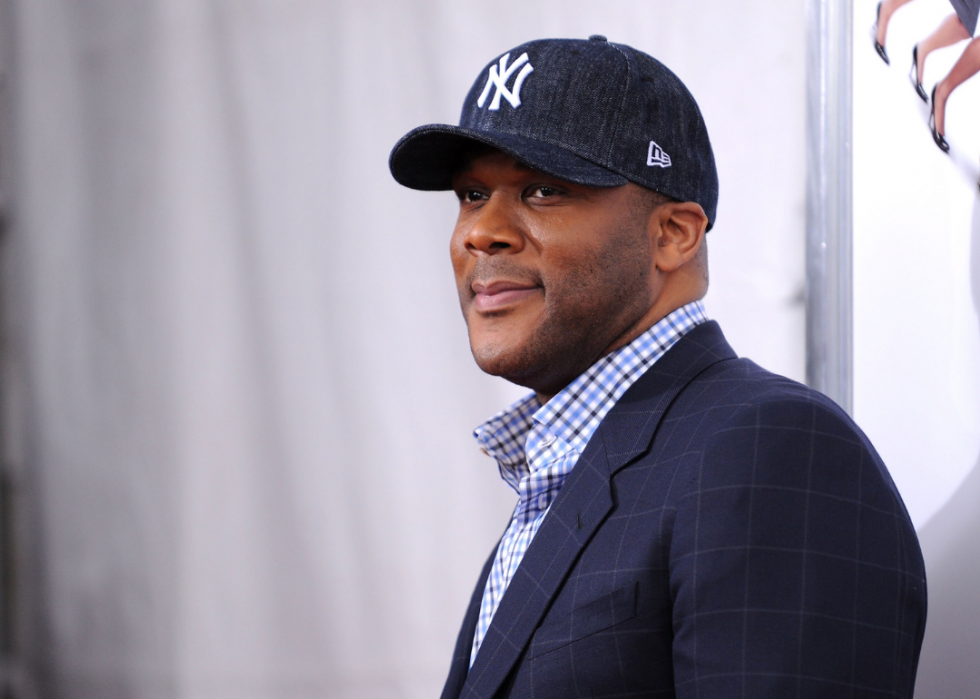 32 / 51
Stephen Lovekin // Getty Images
Quote #32
- Previous answer: Tyler Perry
In a candid interview in 2010, Tyler Perry told Oprah Winfrey how it was his identification with her that helped him to get his start in writing. The actor, director, and writer was listed as the highest-paid man in entertainment by Forbes in 2011 and has recently reached billionaire status. Medea, a character he created, has become a pop culture icon.
- Next quote: "I wish I had pranced through the world with just hoity toity confidence and overexuberance."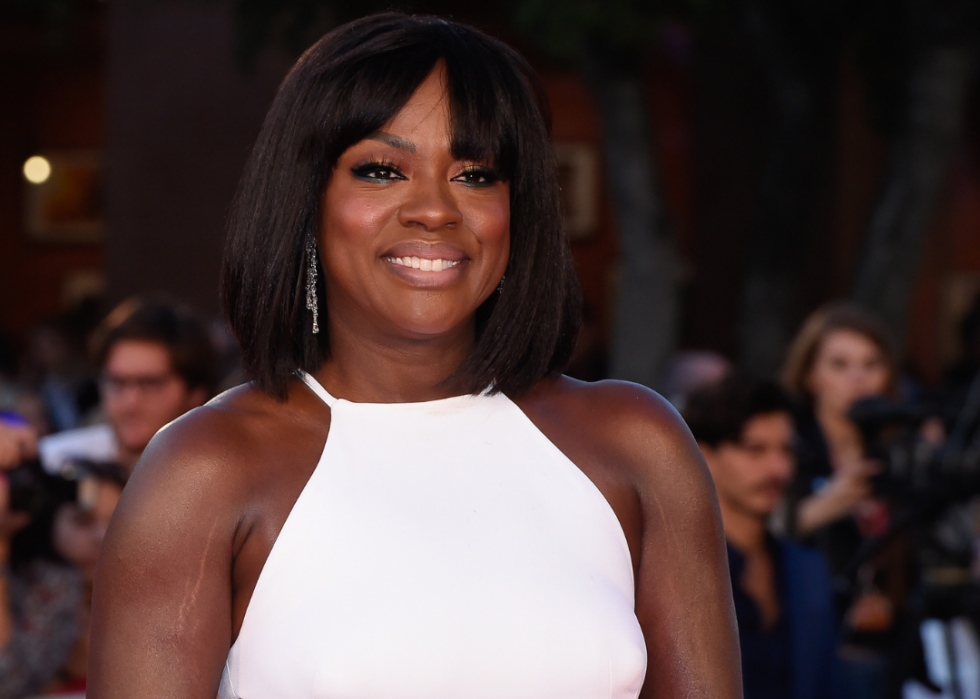 33 / 51
Mondadori Portfolio // Getty Images
Quote #33
- Previous answer: Viola Davis
In an interview for People magazine's cover story in September 2019, Viola Davis discussed what she would tell her 13 year-old-self if she could. The actress talked about wishing that she knew then that she was enough. In 2017, Davis was the first Black actor to win an Emmy, Oscar, and a Tony for acting.
- Next quote: "I know I am my age, and I don't try to hide it."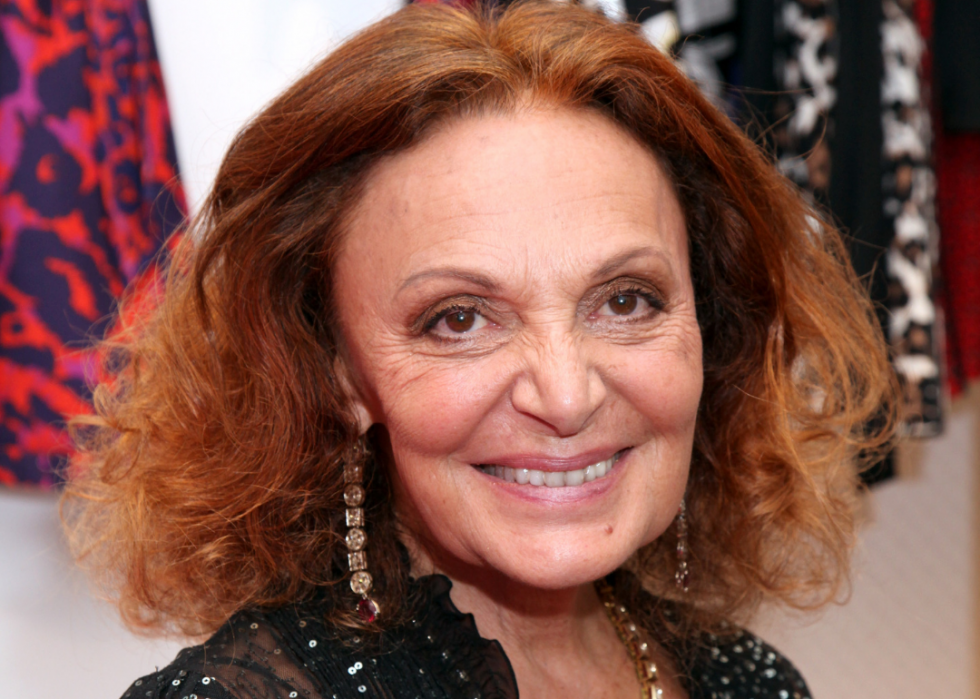 34 / 51
Paul Redmond // Getty Images
Quote #34
- Previous answer: Diane von Furstenberg
Fashion designer Diane von Furstenberg talked with Oprah Winfrey in 2014 about age and her memoir "The Woman I Wanted to Be." Von Furstenberg, known as the creator of the wrap dress, continues to work in fashion at 73.
- Next quote: "Hell, I'd buy cigarettes if her face were on the pack."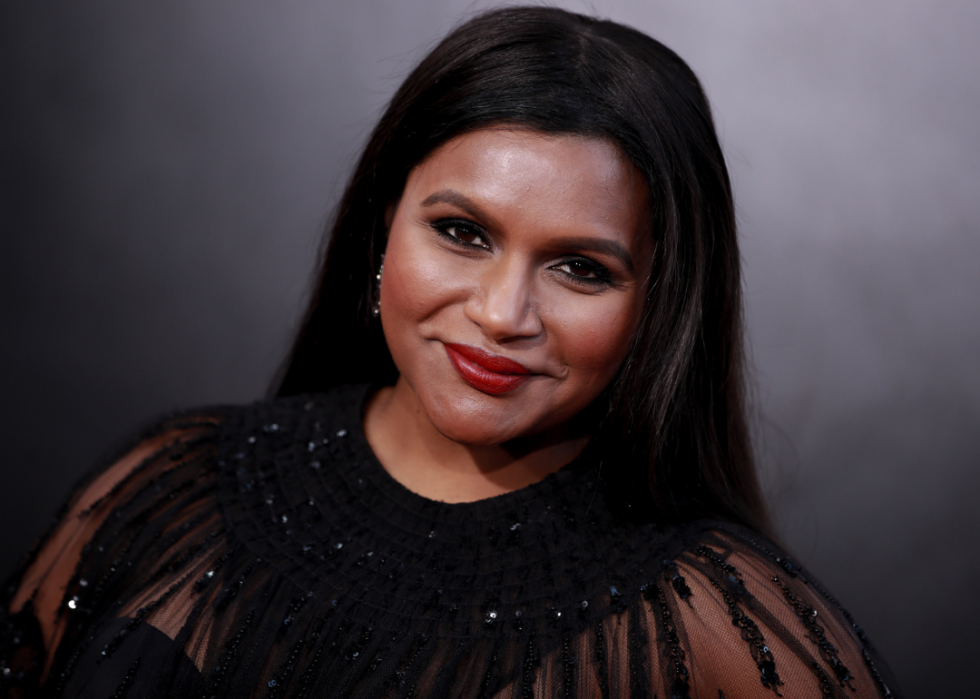 35 / 51
Rich Fury // Getty Images
Quote #35
- Previous answer: Mindy Kaling
Actor Mindy Kaling wrote this about fellow actor Reese Witherspoon in Time magazine in 2015. In the same article, Kaling said she would also buy bottled water and lipstick from Witherspoon. In 2018, the two women co-starred in the Disney film "A Wrinkle in Time," and Kaling is co-writing the third installment in the "Legally Blonde" franchise.
- Next quote: "I really don't like being called a 'perfectionist' as if it's a crime. I strive for excellence."
You may also like: 25 celebrities whose stars were defaced on Hollywood's 'Walk of Fame'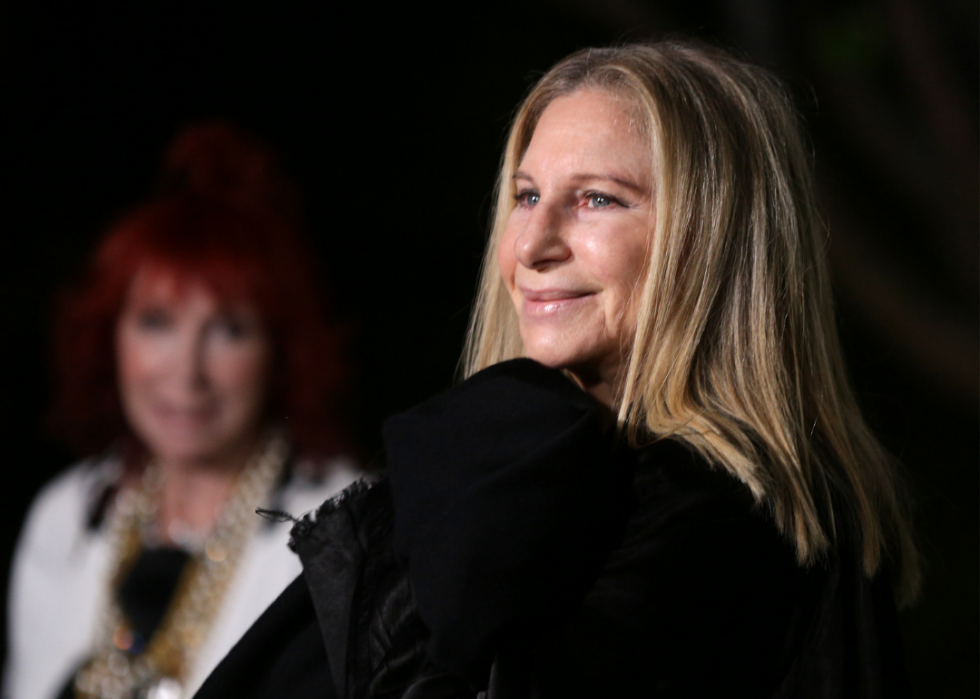 36 / 51
Rich Fury // Getty Images
Quote #36
- Previous answer: Barbra Streisand
In October 2006, Barbara Streisand discussed how she is often criticized for her ambition. The singer, filmmaker, and actress who took the second "a" out of her first name in the early days of her career to be unique, went on to become one of the few celebrities ever to win Emmy, Grammy, Oscar, and Tony awards for her work.
- Next quote: "I feel like I'm too busy writing history to read it."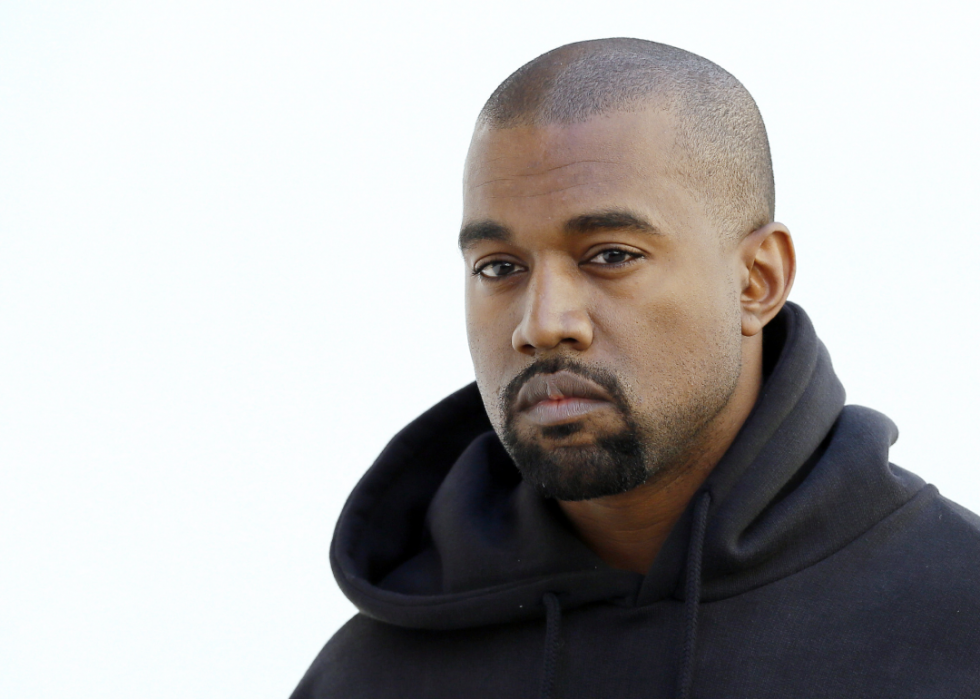 37 / 51
PATRICK KOVARIK // Getty Images
Quote #37
- Previous answer: Kanye West
In an interview on a three-hour van ride, Entertainment Weekly reporter Karen Valby inquired as to whether the rapper ever just allowed himself to zone out and read a book, and this was his response. Kanye West's ego has been a constant topic of discussion by fellow celebs, his critics, and the media, though he has some stellar achievements including billionaire status, 21 Grammy wins and 69 nominations.
- Next quote: "People who boast about their IQ are losers."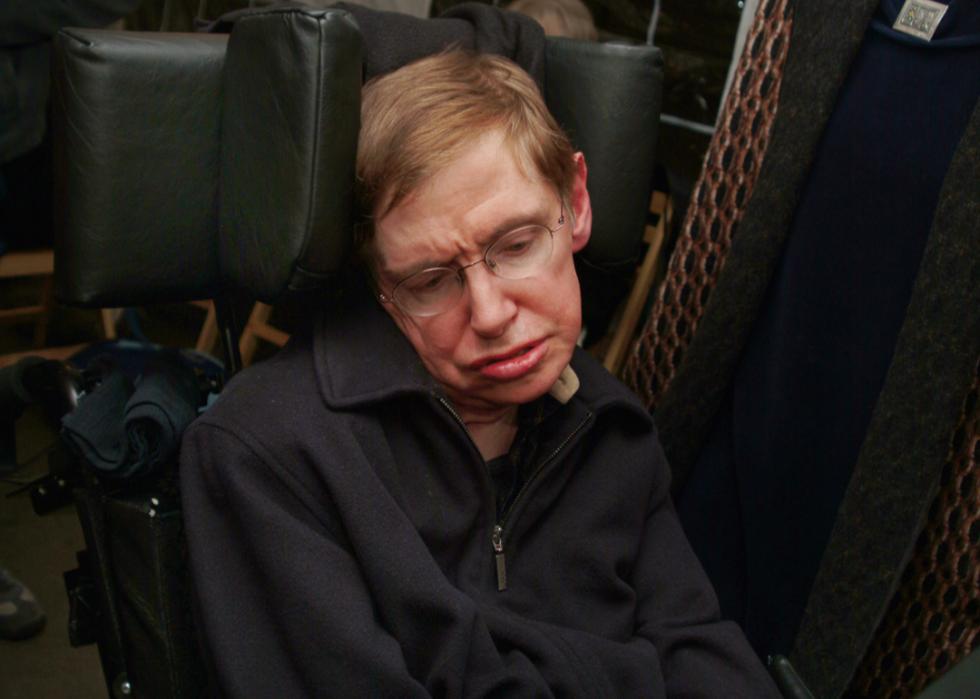 38 / 51
Quote #38
- Previous answer: Stephen Hawking
The physicist, who was believed by many to be one of the smartest men in the world, gave this curt reply when asked about IQ in a 2004 New York Times interview. Hawking never revealed his IQ before his death from amyotrophic lateral sclerosis (ALS) in 2018 at 76. His book "A Brief History of Time" was one of the bestselling books of all time.
- Next quote: "Don't fit in, don't sit still, don't ever try to be less than what you are, and when someone tells you that you are different, smile and hold your head up high, and be proud."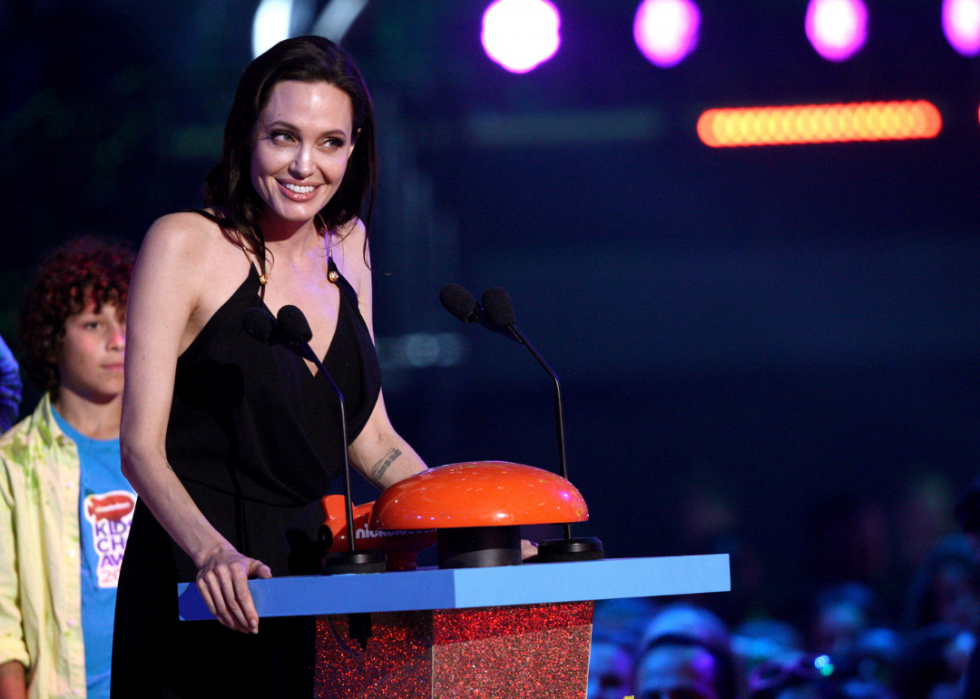 39 / 51
Tommaso Boddi // Getty Images
Quote #39
- Previous answer: Angelina Jolie
Actor Angelina Jolie delivered an acceptance speech at the 2015 Kids' Choice Awards after winning the favorite movie villain award for her performance as Maleficent. Daughters Shiloh and Zahara watched as Jolie talked about her childhood and how it was OK to be different.
- Next quote: "Without single women and their impressive sense of self, we'd be without Queen Elizabeth I, Marie-Sophie Germain, Susan B. Anthony, Florence Nightingale, Jane Austen, Harper Lee, Diane Keaton, Greta Garbo, Jane Goodall and me, myself and I."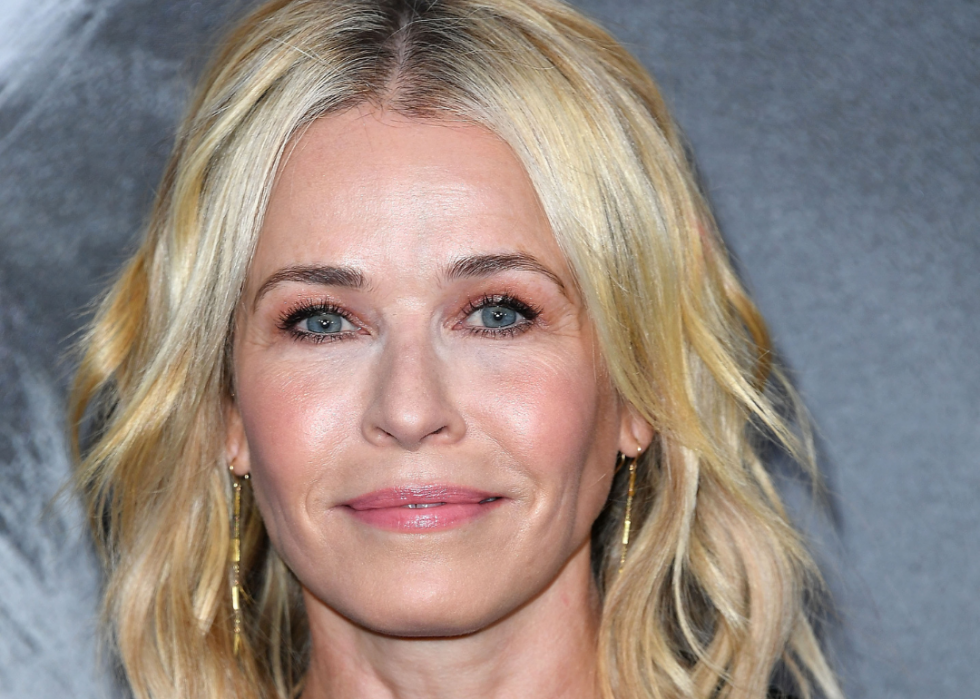 40 / 51
Steve Granitz // Getty Images
Quote #40
- Previous answer: Chelsea Handler
In 2016, the comedian wrote about being single for Time magazine in an attempt to remove the stigma attached to being a single woman. Though Chelsea Handler has dated in the past, she has no problem flying solo. Her work as a writer and comedian keeps her busy.
- Next quote: "Being funny is one of the ultimate weapons a person can have in human society. It might even compete with being really good-looking."
You may also like: 30 secret celebrity weddings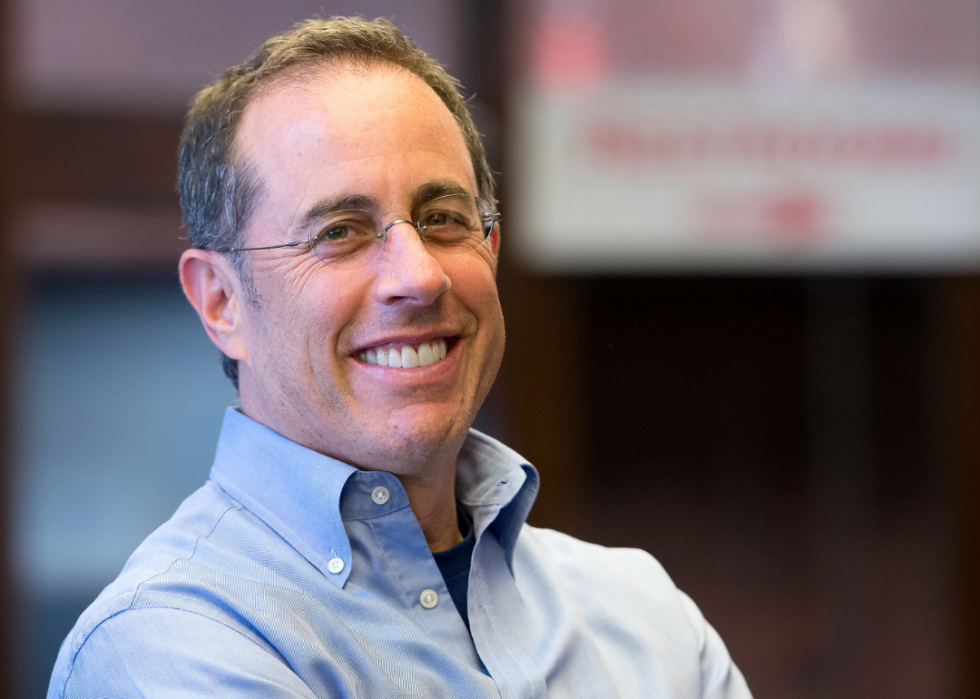 41 / 51
Mike Pont // Getty Images
Quote #41
- Previous answer: Jerry Seinfeld
Comedian Jerry Seinfeld talked about the importance of being funny in an interview for the January-February 2017 issue of the Harvard Business Review. After starring in his own sitcom, which has often been hailed as the greatest comedic show of all time, he continues to perform standup and also did 11 seasons of his web series "Comedians In Cars Getting Coffee."
- Next quote: "It's amazing what you can get if you quietly, clearly, and authoritatively demand it."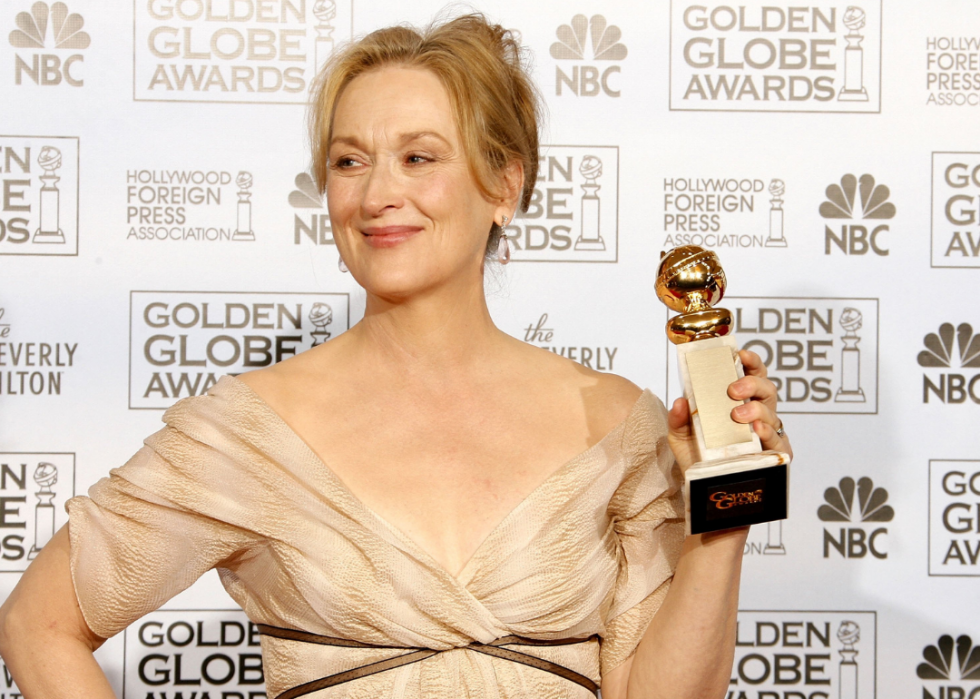 42 / 51
Kevin Winter // Getty Images
Quote #42
- Previous answer: Meryl Streep
Meryl Streep won a Golden Globe in 2007 for her portrayal of a New York fashion magazine editor in the film "The Devil Wears Prada." In her acceptance speech, the Oscar-award winning actor discussed how to get what you want. She also thanked the fellow nominees in the category for best actress in a musical/comedy.
- Next quote: "Young Asian people who come up to me have a certain vibration, and I receive it, and I understand it, and I feel emotional just talking about it. I'm here for you."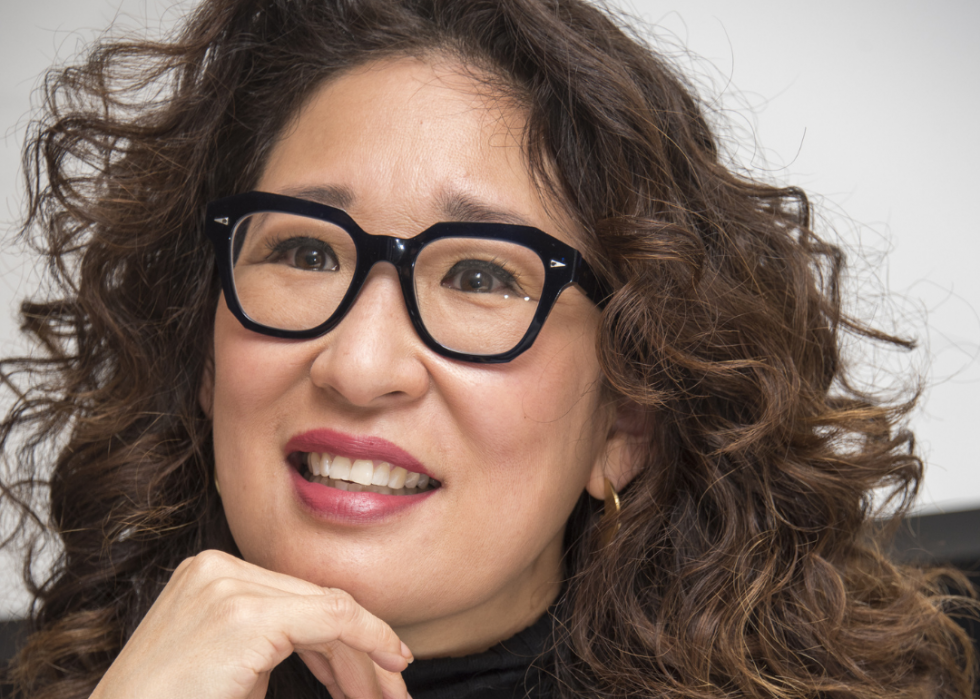 43 / 51
Vera Anderson // Getty Images
Quote #43
- Previous answer: Sandra Oh
In a Vanity Fair interview Sandra Oh talked about how her 10 seasons on the television drama "Grey's Anatomy" impacted Asian viewers who rarely see themselves portrayed on the small and big screens. The Canadian American entertainer is of Korean descent. Her parents immigrated to Canada from Korea in the 1960s.
- Next quote: "Look, you get older. Passion is a young man's game. Young people can be passionate. Older people gotta be more wise."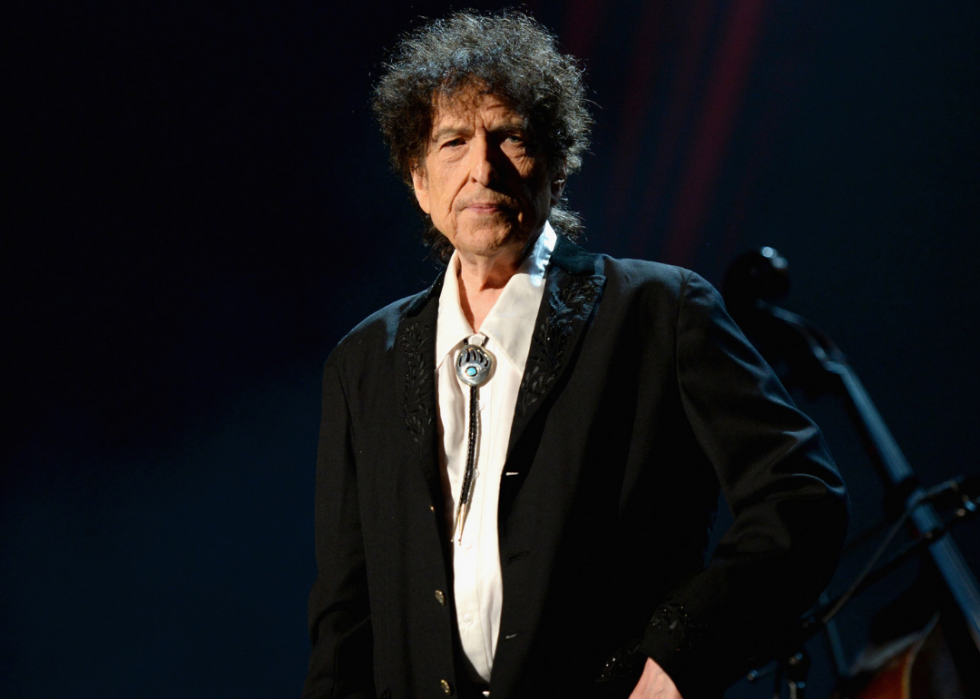 44 / 51
Michael Kovac // Getty Images
Quote #44
- Previous answer: Bob Dylan
Bob Dylan talked about age in a 2015 interview with AARP The Magazine. Dylan doesn't grant many interviews, but the Pulitzer-prize winning musician talked about everything from the secret to happiness to the people and bands who have influenced him.
- Next quote: "I am the American Dream. I am the epitome of what the American Dream basically said. It said you could come from anywhere and be anything you want in this country. That's exactly what I've done."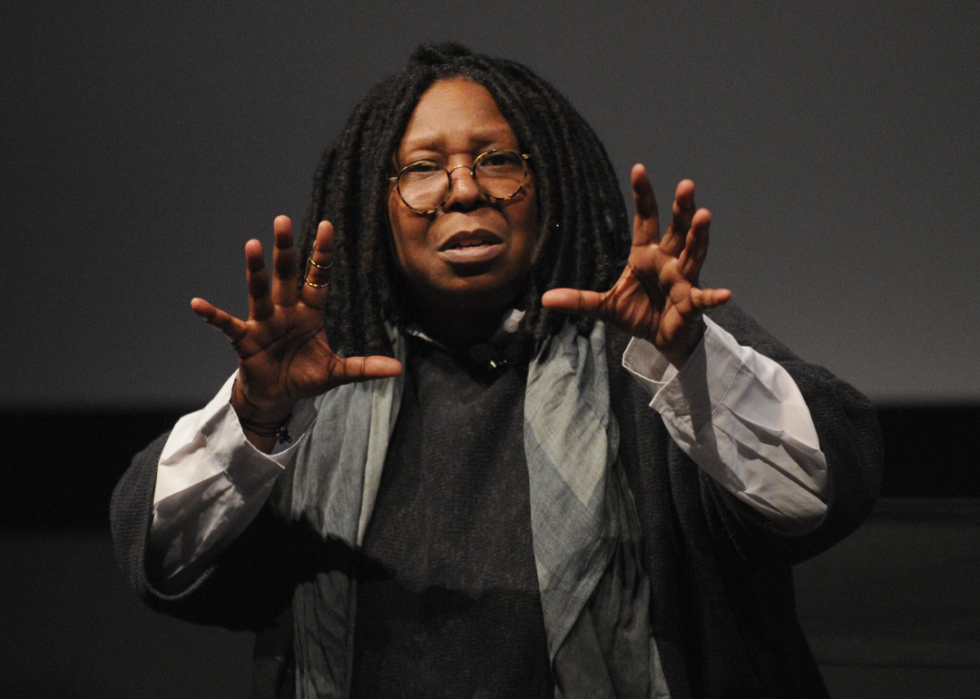 45 / 51
Bryan Bedder // Getty Images for American Express
Quote #45
- Previous answer: Whoopi Goldberg
Whoopi Goldberg discussed the American Dream on the Academy of Achievement's website. The award-winner actor is one of a small group of entertainers to achieve the EGOT, which means she won an Emmy, Grammy, Oscar, and Tony award.
- Next quote: "Shaking hands with the Queen of England was a long way from being forced to sit in the colored section of the bus."
You may also like: Celebrity stage names vs. their real names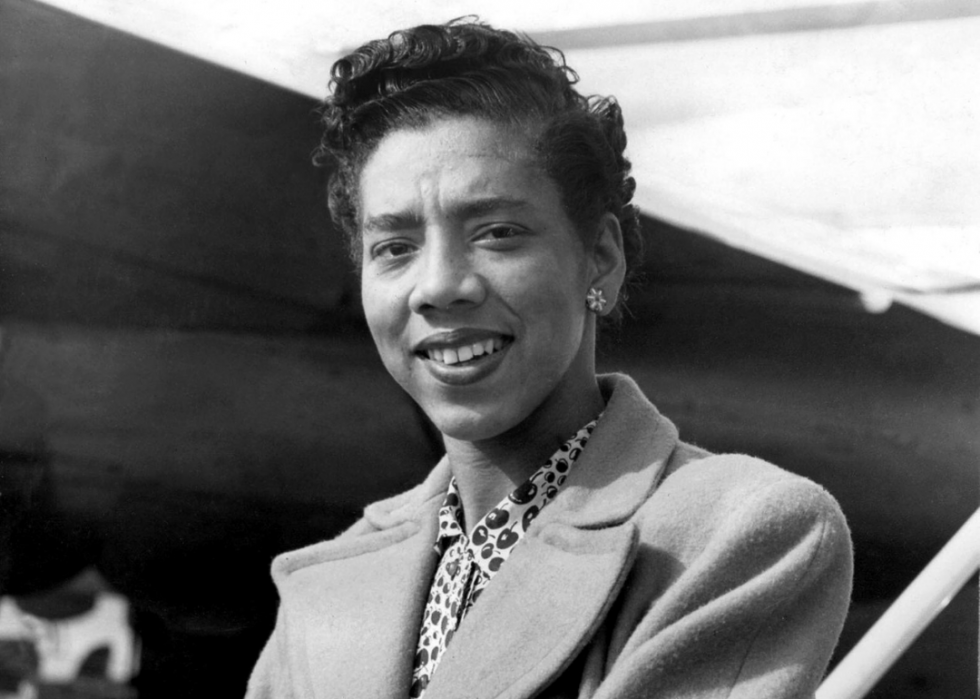 46 / 51
Quote #46
- Previous answer: Althea Gibson
The Black tennis great wrote about race and how far she had come in her 1958 autobiography, "I Always Wanted to Be Somebody." Althea Gibson broke through the color barrier seen in the sport, and a statue in her likeness was unveiled at the first day of the U.S. Open in 2019. The athlete was the first Black player to win Wimbledon, the U.S. Nationals, and the French Open.
- Next quote: "The battle between good and evil is endlessly fascinating because we are participants every day."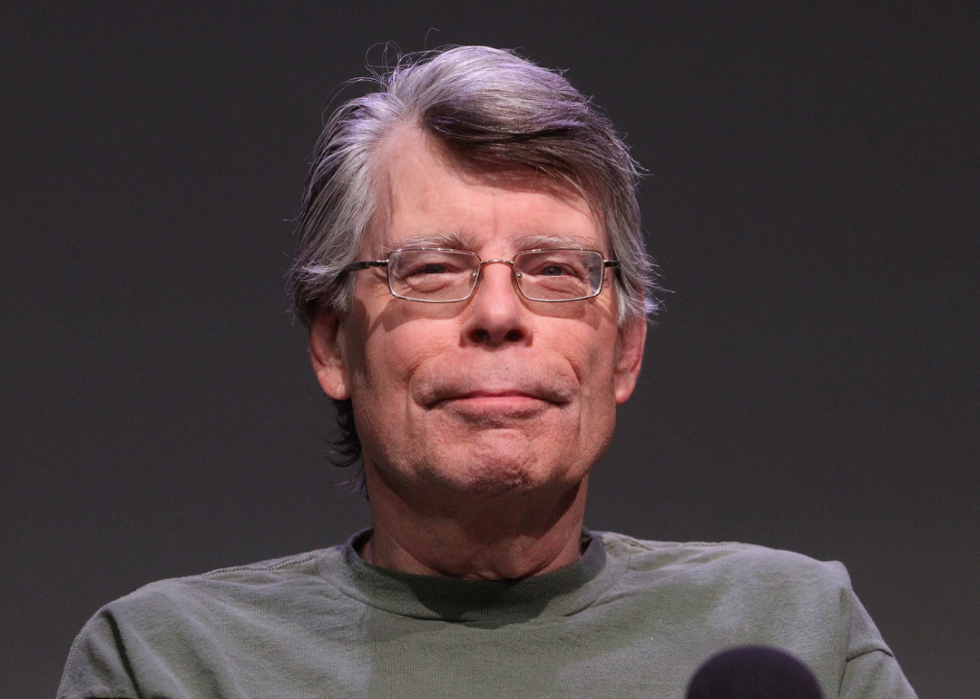 47 / 51
Jim Spellman // Getty Images
Quote #47
- Previous answer: Stephen King
Writer Stephen King's novels often focused on the endless battle between good and evil and he discussed how close we are to that battle every day in a 2009 interview with Writer's Digest. His books feature some of the most epic battles in literary history, and he created villains so real and frightening they kept many readers up at night.
- Next quote: "My mom said to never lie about your age because you'll forget what you told one person and get mixed up."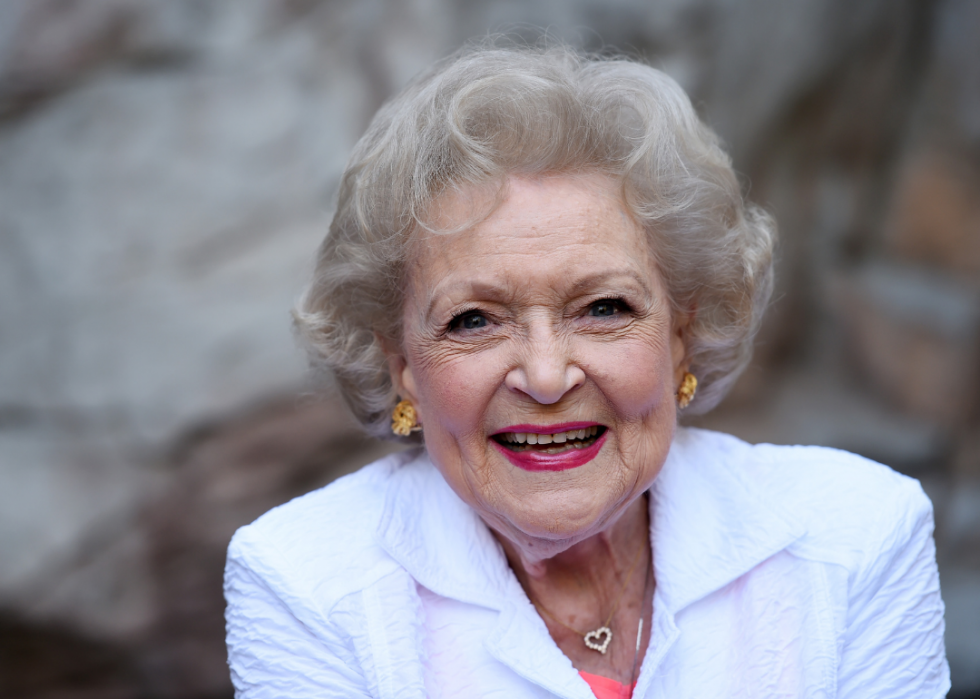 48 / 51
Amanda Edwards // Getty Images
Quote #48
- Previous answer: Betty White
The nonagenarian who has been in show business for decades discussed age with Harper's Bazaar for its Fabulous at Every Age issue in 2014. In 2013, the "Guinness Book of World Records" awarded the actress and comedian with the inaugural honor of "Longest TV Career for a Female Entertainer." Betty White is 98 and considered a national treasurer by her fans.
- Next quote: "But if I'm in human company, whatever the culture is, I respect it. And I would like to see my own respected."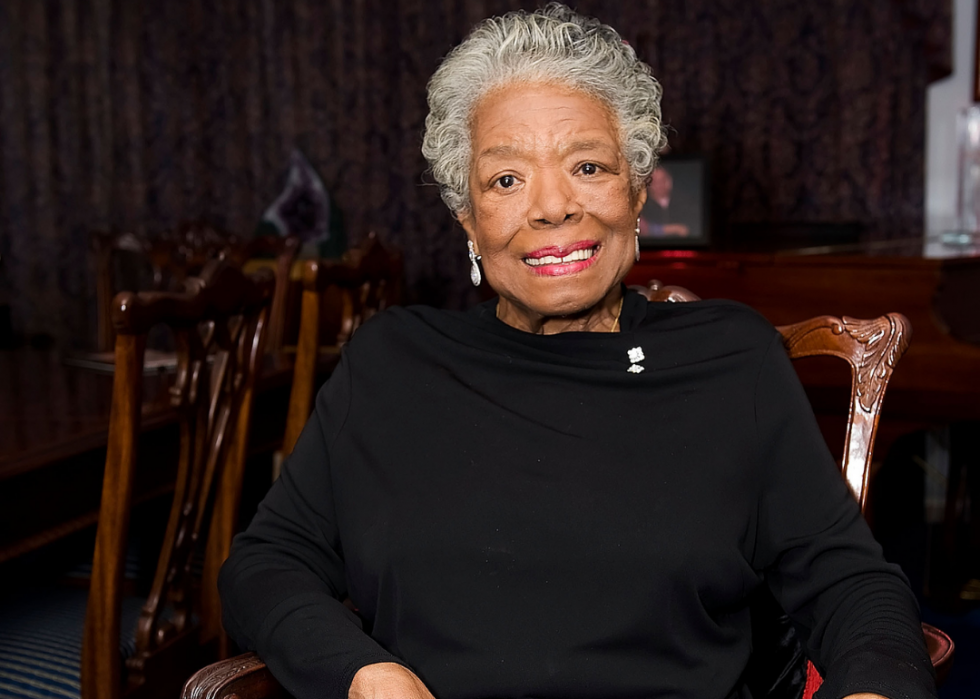 49 / 51
Ken Charnock // Getty Images
Quote #49
- Previous answer: Maya Angelou
Poet Maya Angelou talked with the Harvard Business Review about how to bridge cultural and social divides. In the 2013 interview, Angelou, who was 85 at the time, also discussed the lessons she learned from her mother and what it takes to craft a compelling story.
- Next quote: "There is a pressure on women to be mothers, and if they are not, then they're deemed damaged goods."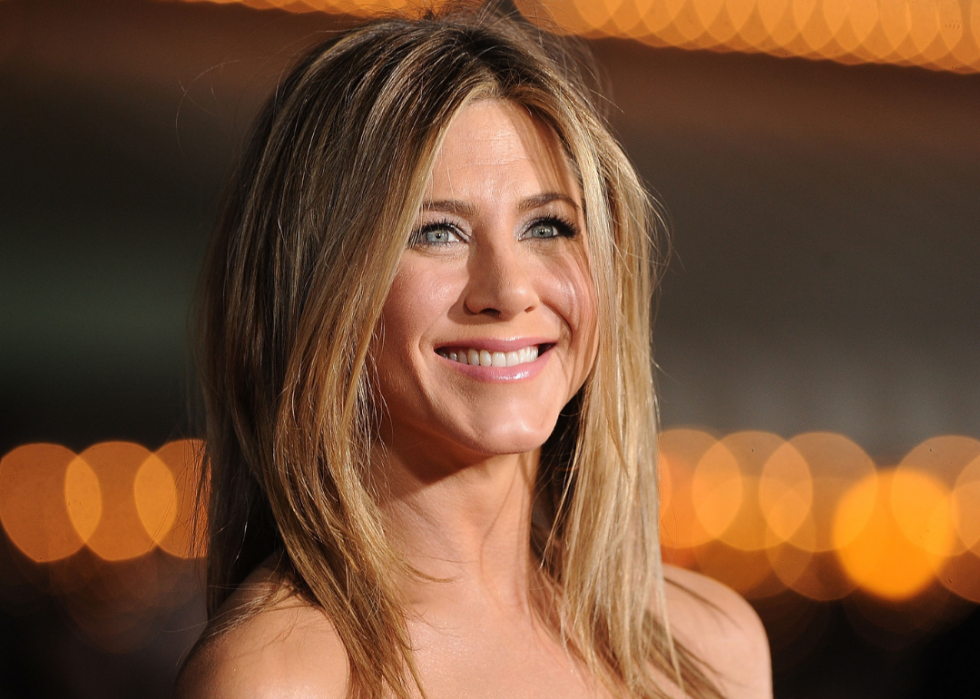 50 / 51
Jason Merritt // Getty Images
Quote #50
- Previous answer: Jennifer Aniston 
Successful actress Jennifer Aniston spoke with friend Molly McNearney. The 2018 InStyle interview revealed Aniston's feelings about the endless obsession with her uterus. For much of her career, she was the victim of constant speculation about whether she was or wasn't pregnant. 
- Next quote: "There isn't a specific notion, or jean size, or muscle shirt, or affectation, or eyebrow raise, or dissolution, or drug use that you have to take part in to be masculine. It's exciting. It's a brave new world."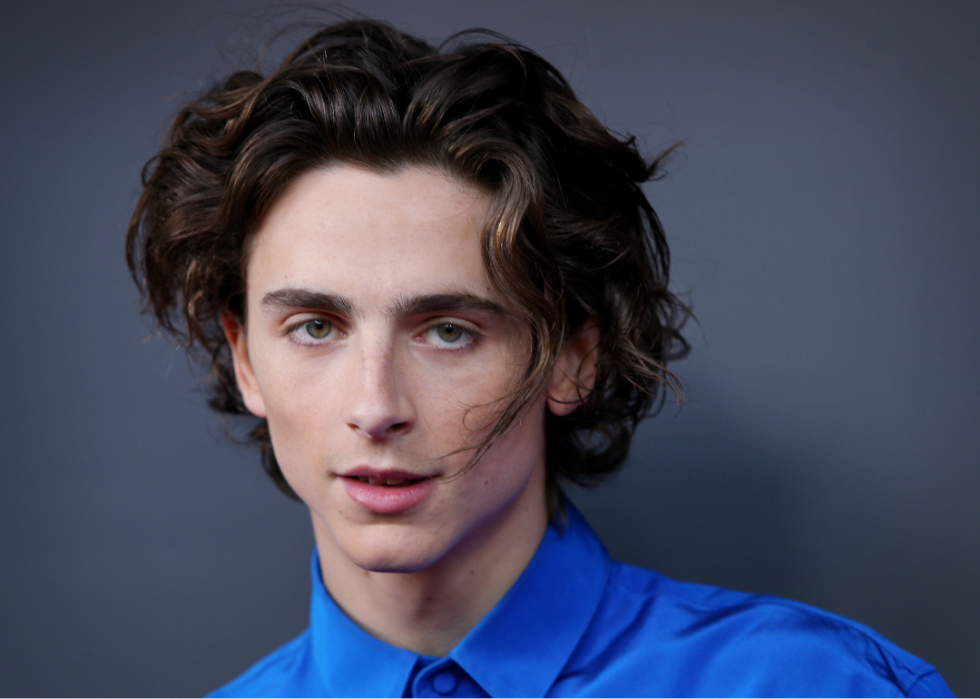 51 / 51
Lisa Maree Williams // Getty Images
Final answer
- Previous answer: Timothée Chalamet
When singer Harry Styles interviewed actor Timothée Chalamet for i-D Magazine, the two discussed masculinity and what the word means. Chalamet and Styles are both known not only for their talent in their respective industries, but also for bending gender conforms.
You may also like: Celebrities getting stars on Hollywood's "Walk of Fame" in 2019