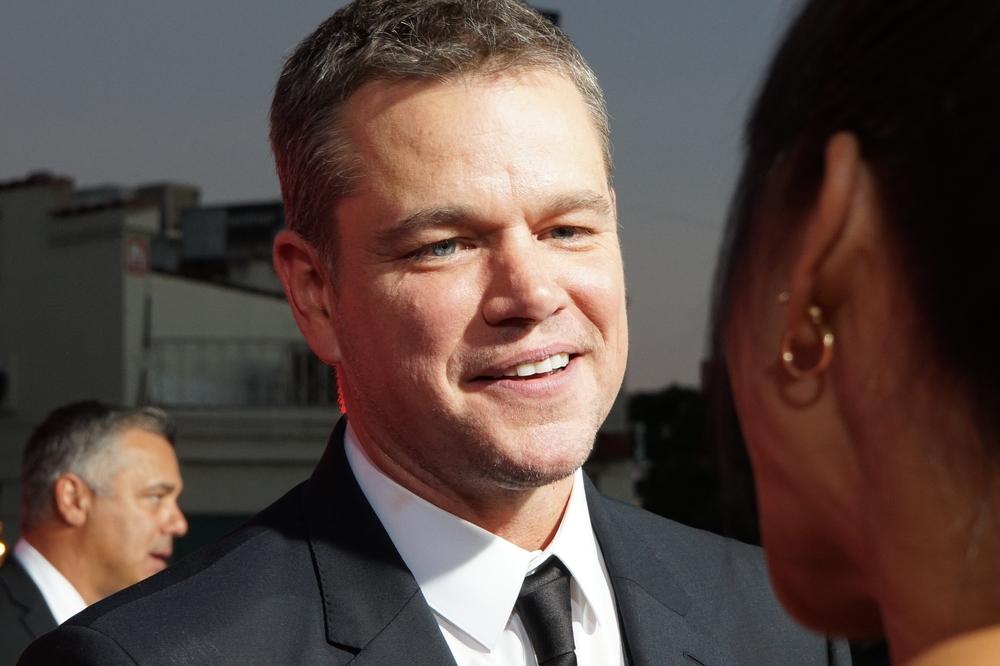 Entertainers who went to college
Alex Millauer//Shutterstock
Entertainers who went to college
There's a myth in popular culture that school and art don't mix. Somehow, you must choose to give one up for the other if you wish to be successful. In some cases, that's true. Many successful actors and musicians have even skipped graduating high school and completely circumvented higher education, choosing to pursue their craft full-time, and this approach has surely been beneficial to them.
However, there are many artists who have managed to pursue both, balancing a career in the creative arts with college, and achieving exceptional results. Some have even gone beyond earning a bachelor's degree to receive master's and doctorate degrees as well. Stacker went looking for these well-rounded individuals, identifying examples of artists and entertainers who you may not have realized also went to college. So while most audiences today recognize these famous names as singers, actors, comedians and more, you'll know this other side of them as well: These celebrities were too invested in their studies to be considered too cool for school.
#30. Chris Martin
The Coldplay frontman and singer attended University College London as a Classics major. That's where he met the other members of his band, who he bonded with during orientation in 1996 ("freshers week") when they started jamming together in the residence halls.
#29. David Duchovny
David Duchovny, star of Californication, got his undergraduate degree from Princeton University and then began to pursue his master's in English literature at Yale University. While he was on track to get a doctorate, he began acting in off-Broadway shows and commuting to New York City, finally dropping out of his program to pursue acting full-time.
#28. Dolph Lundgren
The Swedish male model-turned-boxer Ivan Drago in Rocky IV had an interesting path to success. After receiving a master's degree in chemical engineering from the University of Sydney, he took a job as a bouncer in Australia and was set to pursue a Fulbright Scholarship at the Massachusetts Institute of Technology. He then met and fell in love with model and musician Grace Jones, who introduced him to the world of acting, ultimately leading him to study the arts instead of science.
#27. Donald Sutherland
Donald Sutherland, the prolific actor and father of 24's Kiefer Sutherland, pursued dual degrees in engineering and drama at the University of Toronto. In the end, he decided that acting was where his true passion lied.
#26. Dwayne "The Rock" Johnson
The actor and former pro wrestler was somewhat of a celebrity at the University of Miami, where he received his bachelor's degree in general studies. According to ESPN, he was a "burly defensive lineman that teammates called 'Dewey' who wasn't afraid to walk around in a traditional lava-lava skirt and belt out country music tunes."
#25. Emma Watson
While filming several projects, including several films in the Harry Potter series, Emma Watson pursued a degree in English at Brown University. She spent her junior year abroad in her home country of England, studying at Oxford before finishing up her studies in Providence the following year.
#24. Gabrielle Union
Gabrielle Union attended a smattering of schools, including the University of Nebraska, where she played on the soccer team before she transferred to Cuesta College. Later, she attended UCLA and had plans to attend law school. After completing an internship at a Los Angeles modeling agency, Union was offered a spot as a client, which later fed into her acting career.
#23. Gloria Estefan
Gloria Estefan studied psychology at the University of Miami in the '70s, and on weekends would perform with her future husband Emilio Estefan's band, Miami Latin Boys (later renamed Miami Sound Machine). The band helped her break into the music industry and eventually become a household name.
#22. Hugh Grant
British actor Hugh Grant received a scholarship to study English at Oxford College, where he participated in school drama societies with the goal of becoming an art historian. Even though he received a grant for his postgraduate studies in art history, he decided to focus on his acting career instead.
#21. Jay Leno
Late-night talk show host Jay Leno attended Emerson College in Boston, where he graduated with a bachelor's degree in speech therapy. During school, he performed stand-up on weekends, and after graduating from school he moved to LA to start writing for TV.
#20. Timothée Chalamet
Oscar nominee and star of Call Me By Your Name, Timothée Chalamet went to Columbia University for a year before dropping out. According to the actor, he didn't have that "wholehearted academic commitment."
#19. Cole & Dylan Sprouse
The former Disney darlings and twins Cole and Dylan Sprouse attended New York University's Gallatin School of Individualized Study and graduated with honors. Dylan majored in video game design, and Cole in archaeology. The two put their acting careers on hold while in college, and picked them back up once they earned their degrees.
#18. Eva Longoria
Eva Longoria of Desperate Housewives attended Texas A&M University-Kingsville and majored in kinesiology. Upon graduation, she entered a talent contest that brought her to Los Angeles, where she was signed by a theatrical agent.
#17. Matt Damon
Matt Damon attended Harvard University and studied English. Throughout school, he often skipped classes to work on acting projects. It wasn't until the success of Geronimo: An American Legend (1993) that he decided to drop out of school to work on acting full-time, joined by his good friend Ben Affleck.
#16. Will Ferrell
Will Ferrell, comedian, actor and SNL alum, graduated from the University of Southern California, where he earned a bachelor's degree in sports broadcasting. After working at a local TV station after graduation, however, he found the job to be not a good fit and joined the comedy sketch troupe Groundlings instead.
#15. James Franco
James Franco attended UCLA, and was involved in acting while he pursued his English degree. He ended up dropping out after his first year, shortly after landing his first starring role on Freaks and Geeks (1999).
#14. Maggie Gyllenhaal
Maggie Gyllenhaal started acting at a young age, but she later took a break to pursue a degree in literature from Columbia University. After graduating, she decided to get back into acting and studied briefly at the Royal Academy of Dramatic Arts in London.
#13. Art Garfunkel
Art Garfunkel, half of the popular duo Simon and Garfunkel, initially majored in architecture, but then changed his degree to art history at Columbia University. At school, Garfunkel was on the tennis, skiing, fencing, and bowling teams. He was also in an all-male a cappella group on campus. After graduation, Garfunkel pursued a master's in mathematics education from Columbia as well and did some doctorate work in the subject before gaining success in his singing career.
#12. Mayim Bialik
The Big Bang Theory actress attended UCLA after finishing her popular TV series Blossom in the '90s. She earned a bachelor's degree in neuroscience, with minors in Hebrew and Jewish studies, and went on to pursue a PhD in neuroscience. Before she could finish, she took a break from her PhD to go back to acting, then later finished her degree in 2007.
#11. Lionel Richie
The "Hello" hit singer accepted a tennis scholarship from Tuskegee Institute and studied economics in Alabama, where he grew up. He dropped out, however, after his sophomore year. Richie considered becoming a priest in the Episcopal Church, but decided he was not "priest material" and pursued music instead.
#10. Ken Jeong
Actor and comedian Ken Jeong attended Duke University and earned his M.D. at the University of North Carolina at Chapel Hill School of Medicine. Jeong completed his residency at Ochsner Medical Center in New Orleans (specializing in internal medicine), while concurrently performing stand-up on the side.
#9. Conan O'Brien
Talk show vet Conan O'Brien attended Harvard University, concentrating in history and literature and eventually graduating magna cum laude. During college, O'Brien drummed in a band called The Bad Clams and was a writer for the Harvard Lampoon humor magazine.
#8. Edward Norton
Edward Norton attended Yale University, where he studied history and was on the rowing team. He also participated in acting, appearing in school productions (alongside actors Ron Livingston and Paul Giamatti). After graduating, he worked at his grandfather's company in Japan, but then returned to the States to act in a few off-Broadway shows.
#7. Jon Stewart
Former host of The Daily Show, Jon Stewart went to the College of William & Mary in Virginia, where he first majored in chemistry before switching to psychology. He was also on the school soccer team. After graduating, he went to New York to begin doing stand-up comedy while working odd jobs.
#6. Lisa Kudrow
Lisa Kudrow, known for her work in the popular sitcom Friends, received her bachelor's degree in biology from Vassar College. It was her original dream to follow in her physician father's footsteps and research cluster headaches. Kudrow worked with her father's practice for years before finally breaking into acting.
#5. Michael Jordan
The basketball legend accepted a basketball scholarship to North Carolina, where he majored in cultural geography. He left before completing his senior year to be drafted in the 1984 NBA draft. He went back to school to finish his degree two years later.
#4. Ray Romano
Ray Romano, star of the sitcom Everybody Loves Raymond, attended Queens College in Flushing, N.Y. for a brief stint. He studied accounting but dropped out to be in the TV movie Johnnie Walker Comedy Search in 1989 on The Comedy Channel.
#3. Rowan Atkinson
British actor Rowan Atkinson studied at Newcastle University, where he received a degree in electrical engineering. He earned his master's in electrical engineering at the Queen's College in Oxford, and was made an Honorary Fellow in 2006. During school he wrote sketches and collaborated with theater groups on and off campus, including the Etceteras—the revue group of the Experimental Theatre Club—and the Oxford University Dramatic Society.
#2. Weird Al Yankovic
Musician and parodist "Weird Al" Yankovic attended California Polytechnic State University in San Luis Obispo, California, where he earned a bachelor's degree in architecture. Growing up, he made parodies of all kinds of songs, and upon graduation played one of those songs live on a radio show, altering his course to showman.
#1. Natalie Portman
Natalie Portman started acting at a young age, but paused her career to go to school. Portman graduated from Harvard University with a bachelor's degree in psychology. She then picked her acting career back up and continued her studies simultaneously. Upon graduation, she took graduate courses at the Hebrew University of Jerusalem and later was a guest lecturer at Columbia University, where she taught a course in terrorism and counterterrorism. "I don't care if [college] ruins my career," she once said. "I'd rather be smart than a movie star."