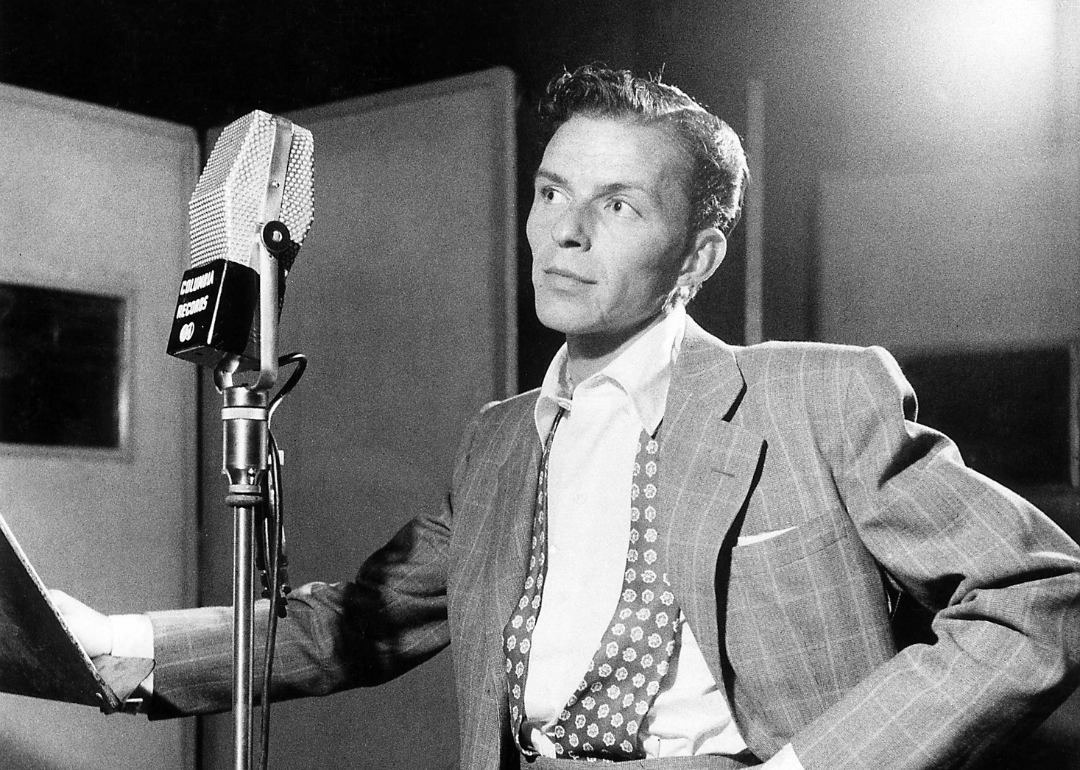 Frank Sinatra: The life story you may not know
William Gottlieb/Redferns // Getty Images
Frank Sinatra: The life story you may not know
With a voice likened to "worn velveteen," Frank Sinatra is one of the most influential figures of the 20th century. His 60-year singing career paved the way for everything from how singers use microphones to the emergence of fan culture and pop superstardom as we know it today, so it's easy to forget what else Sinatra was: an Oscar-winning actor with 74 film credits under his belt; the owner of his own record label; a frequent friend of presidents and other influential figures; and a man with a dossier-like FBI file documenting ties to the mafia, extortion and racketeering charges, and more.
Sinatra's legacy is as complex and full of contradictions as the man himself was. He is remembered for bringing pop music into the realm of high culture and for infusing a kind of intimacy and emotionality into his songs that was new to many audiences of the time. He is also remembered by many as a power-hungry bully who was easily angered and known to be violent. His tumultuous relationships with women were often fodder for headlines and public speculation, as were his public friendships with mob bosses and mafiosos. He was, and is, remembered as an icon of American pop culture whose influence is still potent today.
To commemorate the career and personal life of one of America's most legendary artists, Stacker compiled a list of 25 things about Frank Sinatra's life you may not know, drawing from news accounts, biographies, magazine interviews, and music databases.