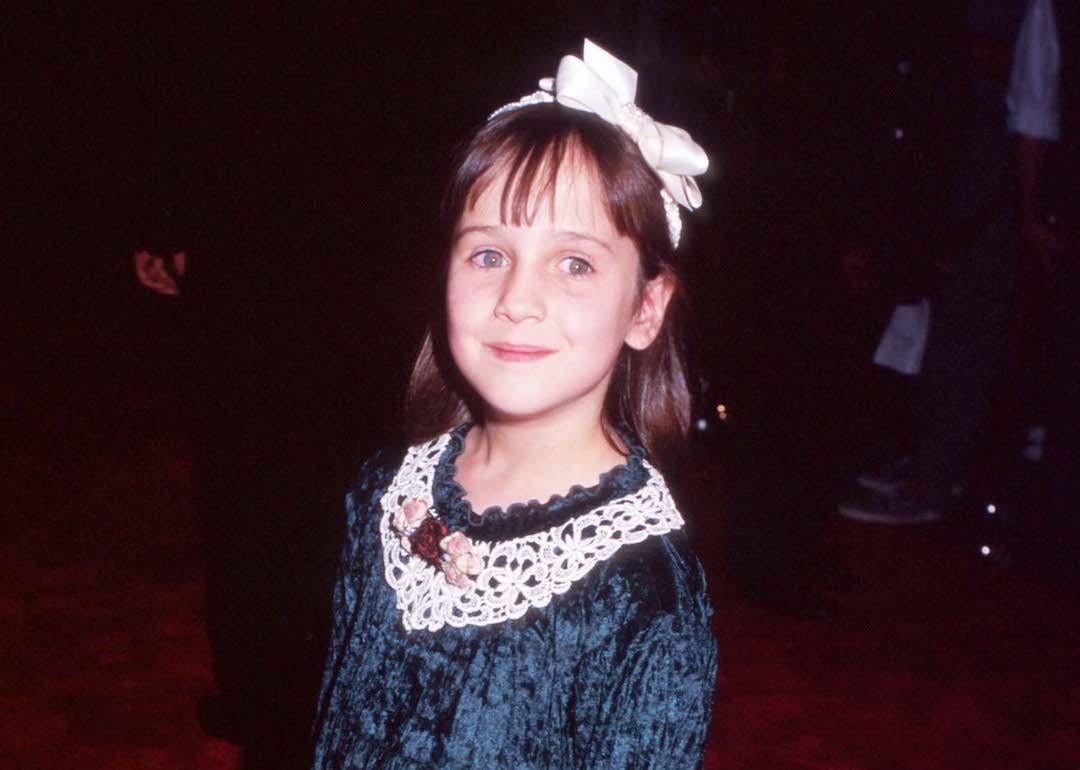 Iconic child stars of the '90s
Barry King/Liaison via Getty Images
Iconic child stars of the '90s
Pint-sized stars have been part of Hollywood's makeup since the beginning. However, the 1990s as a decade was responsible for a particularly memorable crop of child stars, many of whom are still active in television and film to this day.
Sitcoms were at a fever pitch, from family-oriented sitcoms like "Full House," "The Cosby Show," "Sister, Sister," and "Family Matters" bringing in young talent to play the central family's precocious younger members. Meanwhile, networks like Nickelodeon debuted a slew of hit content specifically aimed at younger audiences, creating star performers like Amanda Bynes and Kenan Thompson.
Others found themselves part of the Oscar race before they were even old enough to start middle school. Just look at "True Blood" star Anna Paquin, who became one of the youngest-ever Oscar winners when she won Best Supporting Actress in 1993, or Haley Joel Osment, who nabbed a Best Supporting Actor nod after delivering his unforgettable line, "I see dead people," in 1999's "The Sixth Sense."
Some of these stars still work today, like "Yellowjackets" actor Christina Ricci or "Jeopardy!" co-host Mayim Bialik. Others have sworn off the spotlight altogether. Whatever their path may be, Stacker decided to commemorate these figures by rounding up a list of 25 of the most well-known '90s child stars, using IMDb as a resource and examining various iconic movies and films from the era.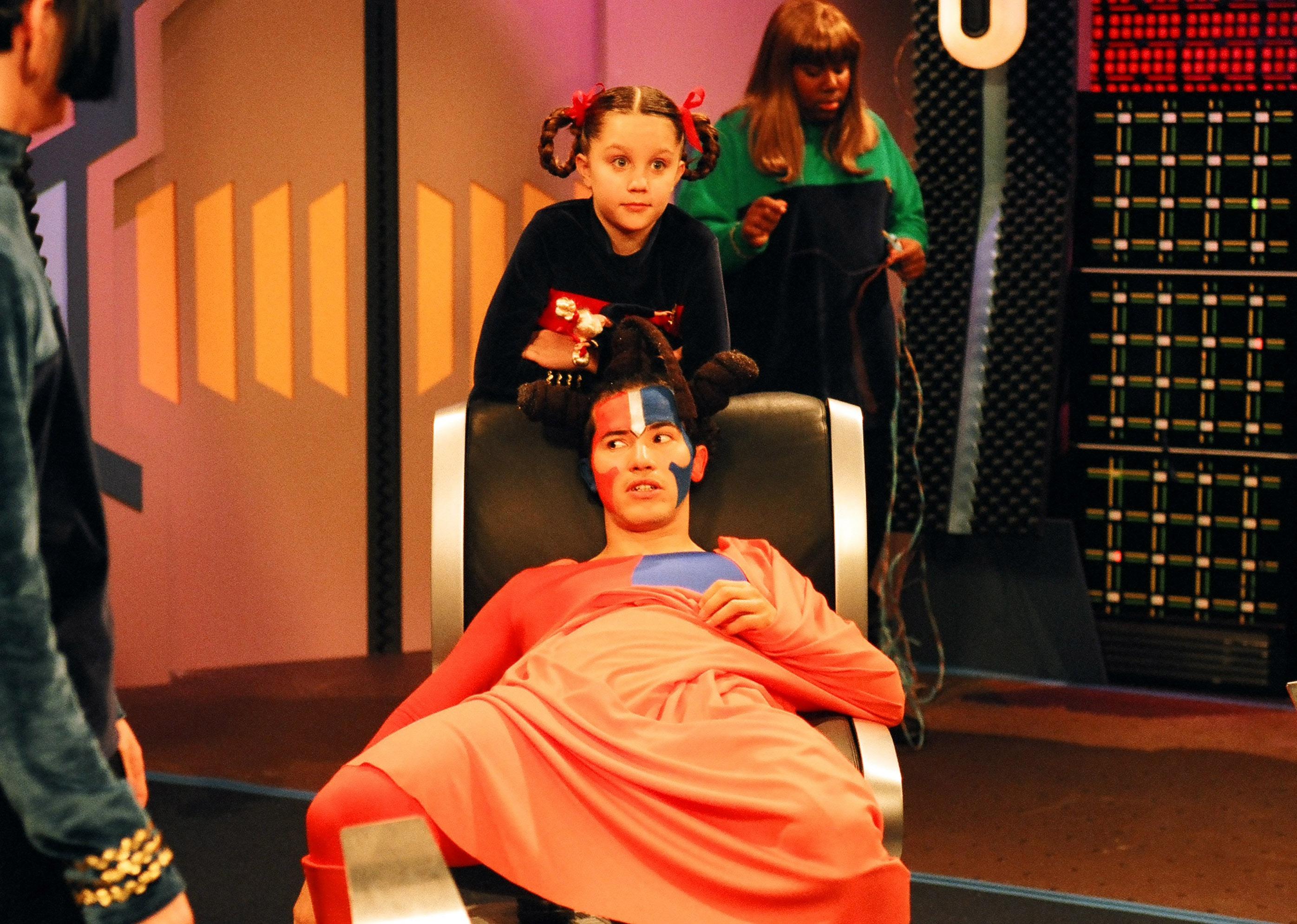 1 / 25
Jeff Kravitz/FilmMagic // Getty Images
Amanda Bynes
At 10, Amanda Bynes got her big start as a cast member on Nickelodeon's sketch comedy series "All That" in 1996 before getting her own show, "The Amanda Show," by 1999. In the aughts, she continued to appear in numerous classic comedies, including 2002's "Big Fat Liar," 2006's "She's The Man," and the 2007 musical film adaptation "Hairspray."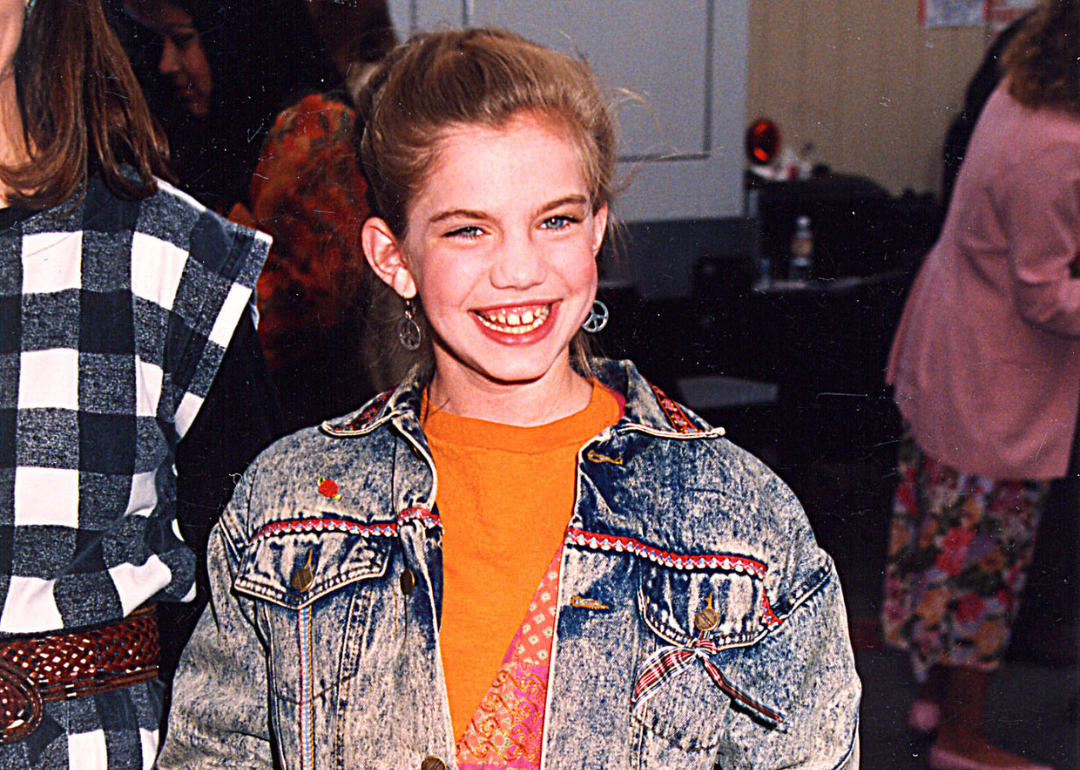 2 / 25
Jeff Kravitz/FilmMagic, Inc // Getty Images
Anna Chlumsky
Anna Chlumsky pulled on moviegoers' heartstrings as Vada in the popular '90s films "My Girl" and "My Girl 2." Chlumsky continued to score major roles on television in shows such as "Veep," "Hannibal," and Netflix's "Inventing Anna."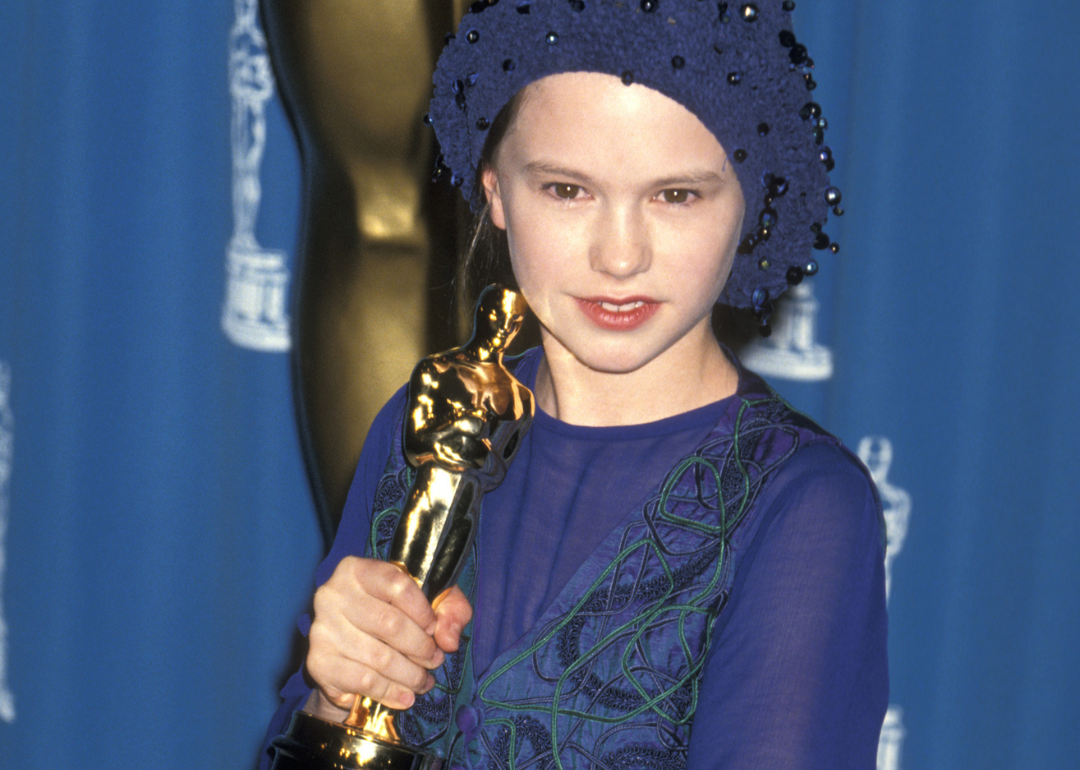 3 / 25
Ron Galella/Ron Galella Collection // Getty Images
Anna Paquin
Before Anna Paquin lit up the big and small screen as Rogue in the early aughts X-Men movies or Sookie in the HBO series "True Blood," she became one of the youngest Academy Award winners. In 1993, a then-11-year-old Paquin took home the Academy Award for Best Supporting Actress for her role as Flora in the 1993 drama "The Piano."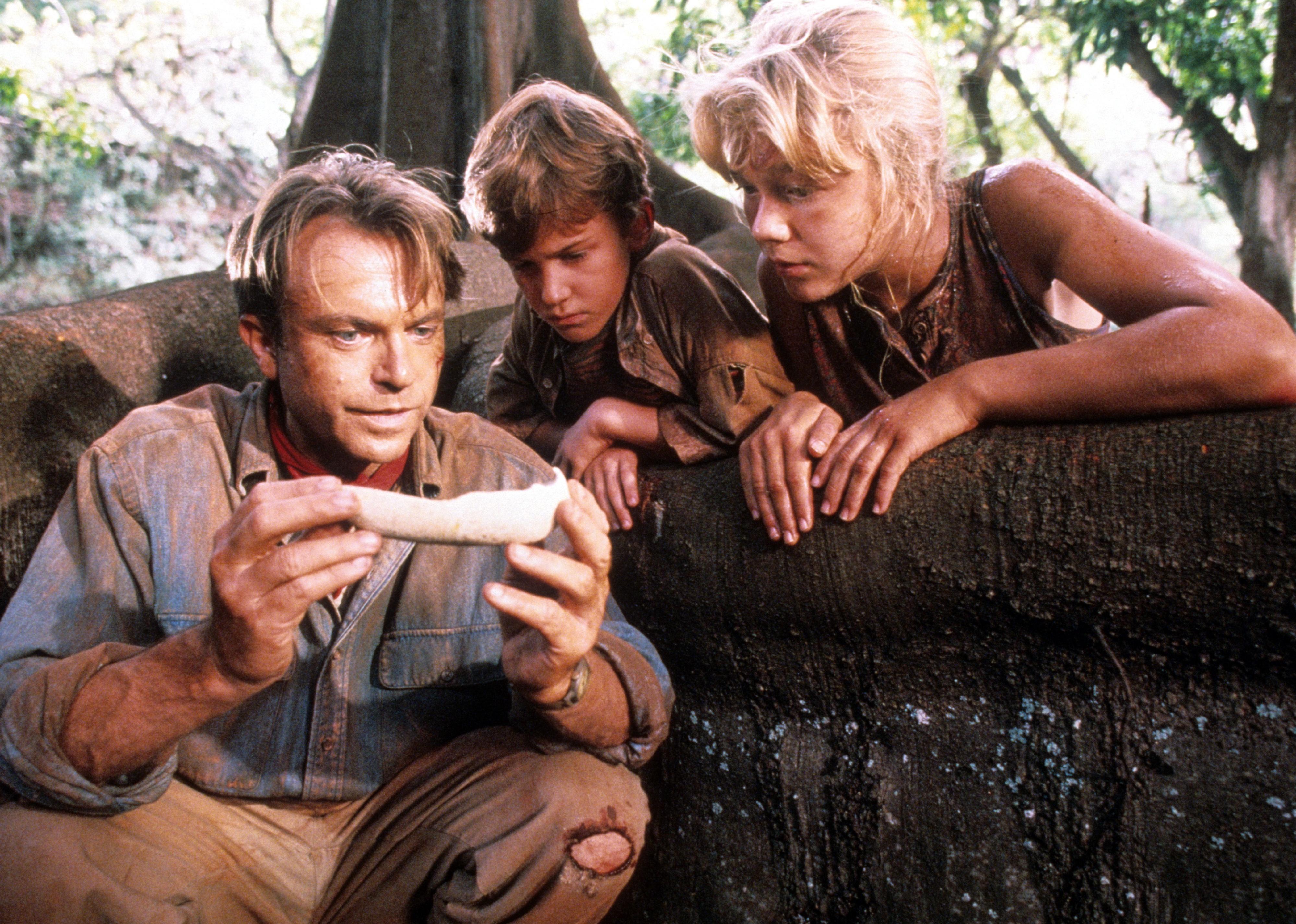 4 / 25
Universal // Getty Images
Ariana Richards
Ariana Richards played an iconic role in the 1993 blockbuster "Jurassic Park" as park owner John Hammond's (Richard Attenborough) intelligent granddaughter Lex, who used her hacking skills to save the cast from turning into dinosaur dinners. Although she briefly appeared in the 1997 sequel, "The Lost World," Richards eventually left acting and now works as a professional artist.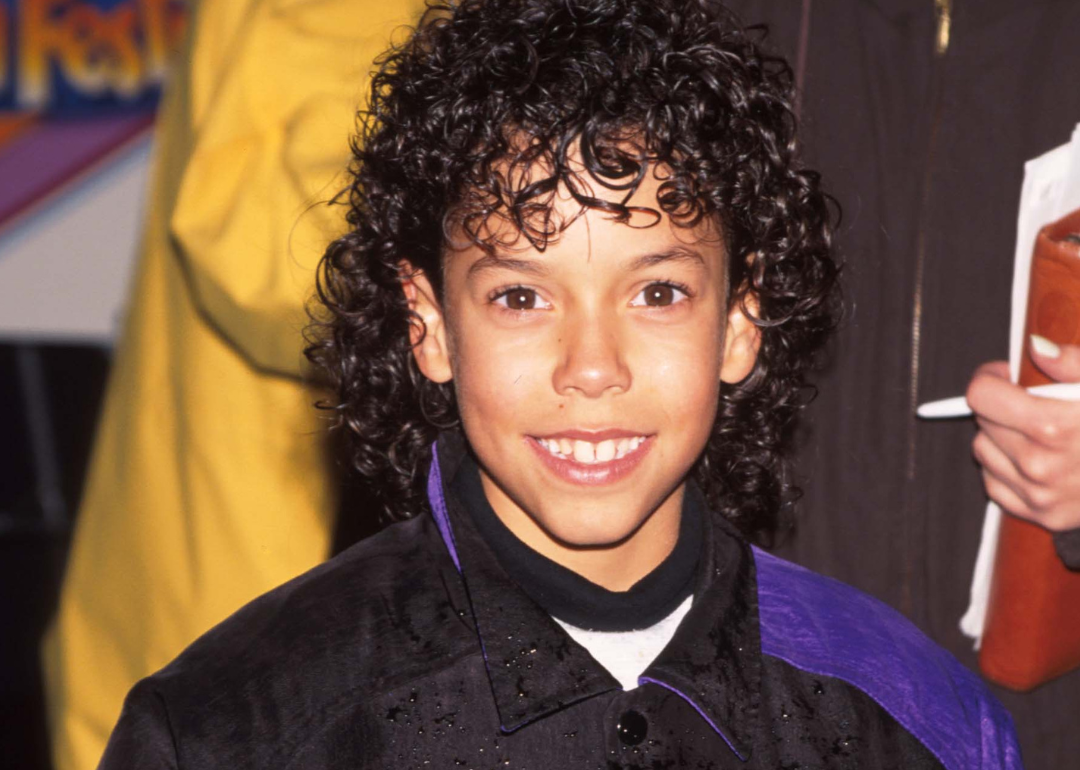 5 / 25
Evan Agostini/Liaison // Getty Images
Bryton McClure
Originally billed as "Bryton James," Bryton McClure became a household name playing Richie, the youngest son on the iconic sitcom "Family Matters." Since then, he's become known for playing Devon Hamilton on the soap opera "The Young and the Restless," which bagged him a Daytime Emmy Award.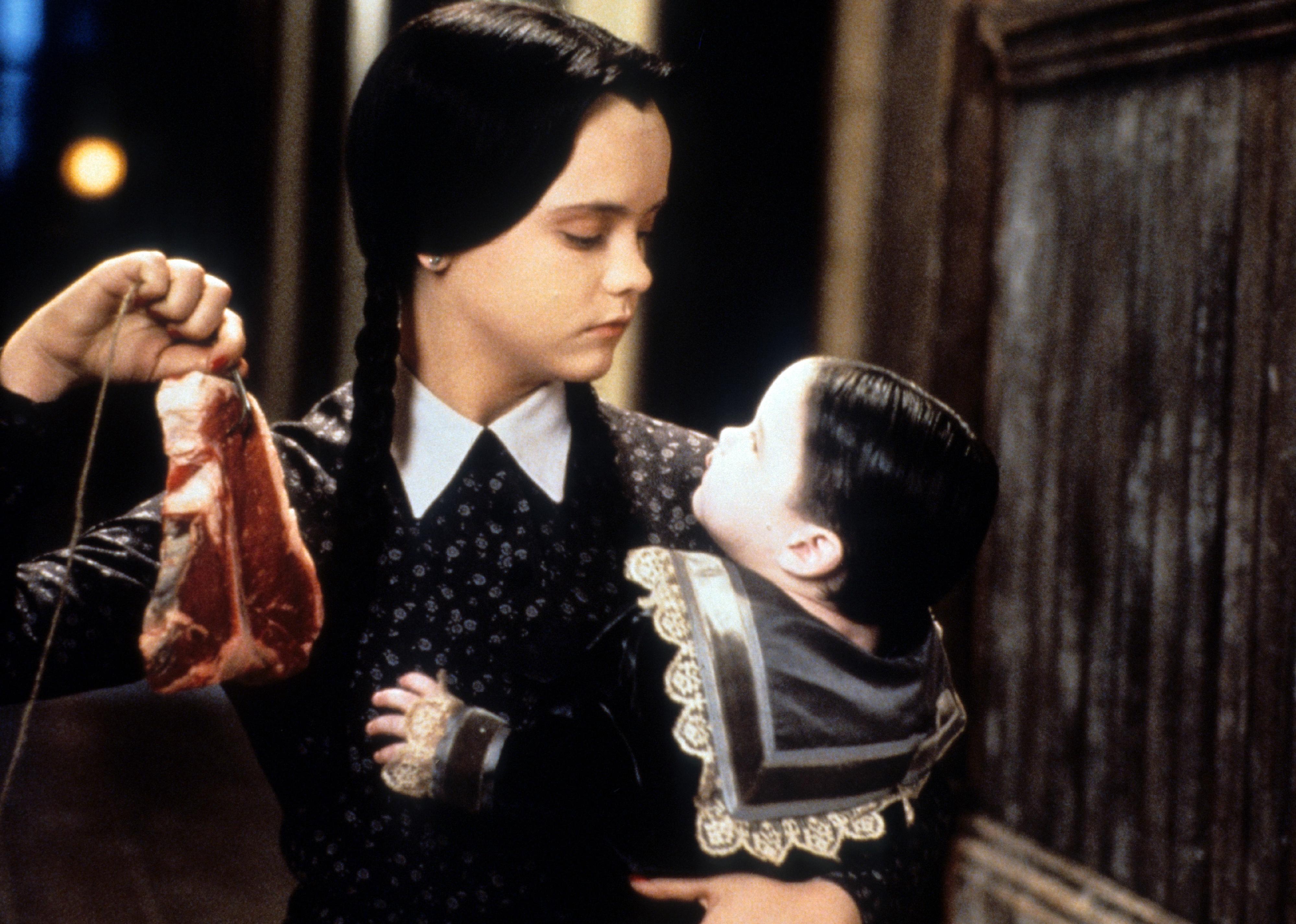 6 / 25
Paramount // Getty Images
Christina Ricci
Between playing Wednesday Addams in "The Addams Family" films and appearing as Kat in 1995's "Casper," Christina Ricci had the market cornered on spooky '90s kids. These days, you can catch her starring on the Emmy-nominated Showtime series "Yellowjackets" as Misty and on Netflix's "Wednesday" as a nod to her old role.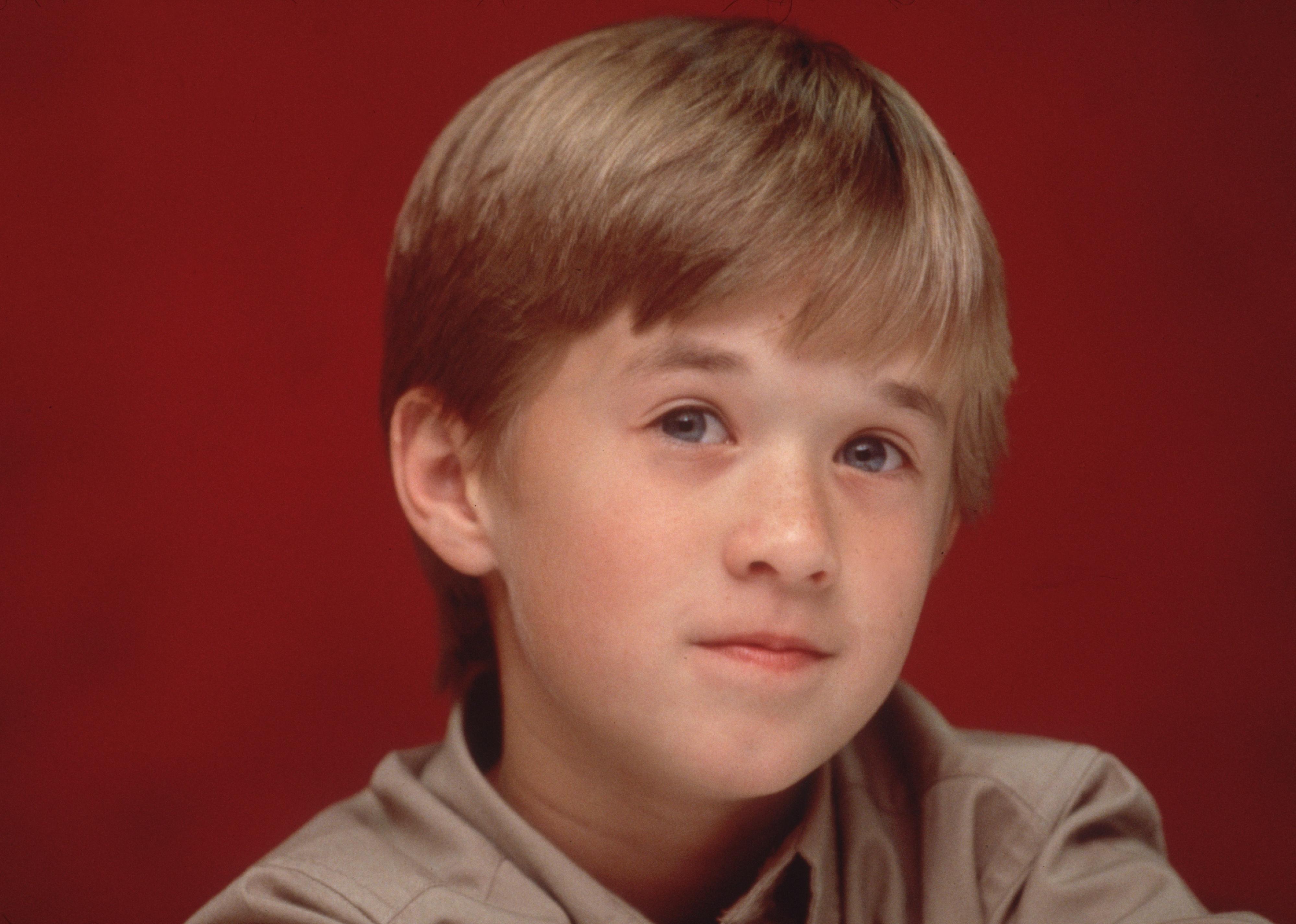 7 / 25
Munawar Hosain/Fotos International // Getty Images
Haley Joel Osment
Haley Joel Osment became one of the youngest Academy Award nominees for his iconic role as Cole in M. Night Shyamalan's 1999 film "The Sixth Sense." Before that, he appeared in shows like "Murphy Brown" and "Thunder Alley" and played Tom Hanks' son in 1994's "Forrest Gump."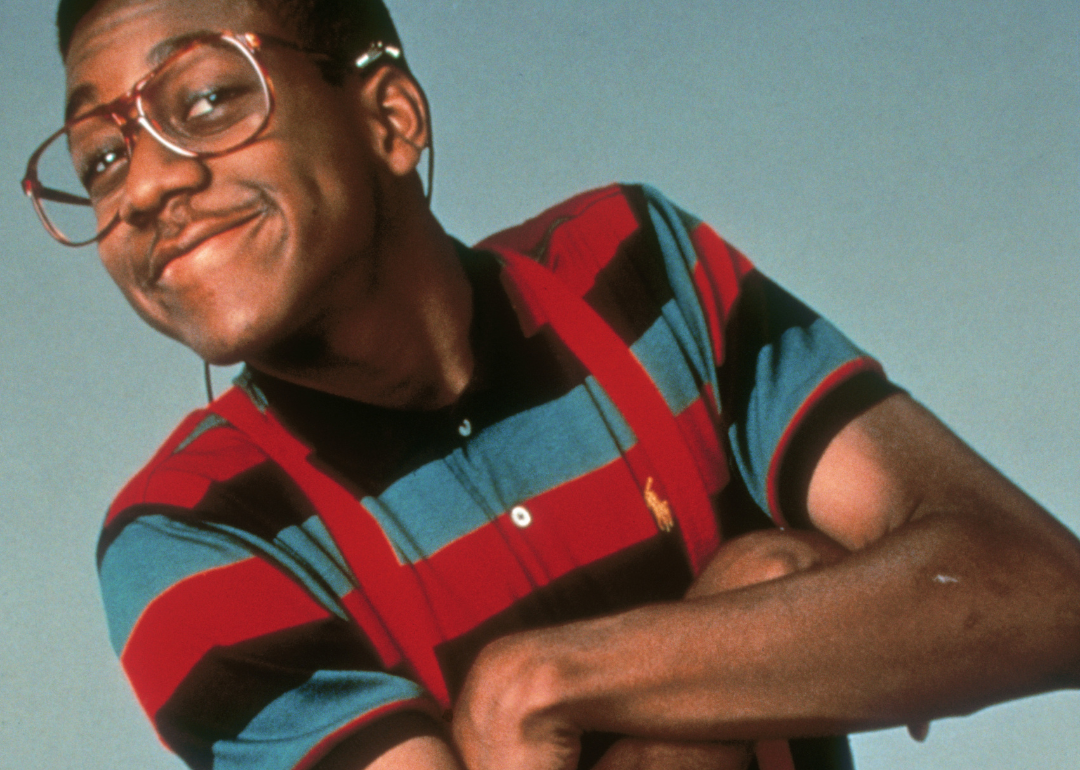 8 / 25
Fotos International/Archive Photos // Getty Images
Jaleel White
"Did I do that?" With that iconic catchphrase, young Jaleel White instantly became a star. White is best known for playing the irksome Steve Urkel for nine years on the sitcom "Family Matters," though video gamers at the time may also recognize his voice as Sonic the Hedgehog in various 1990s cartoons.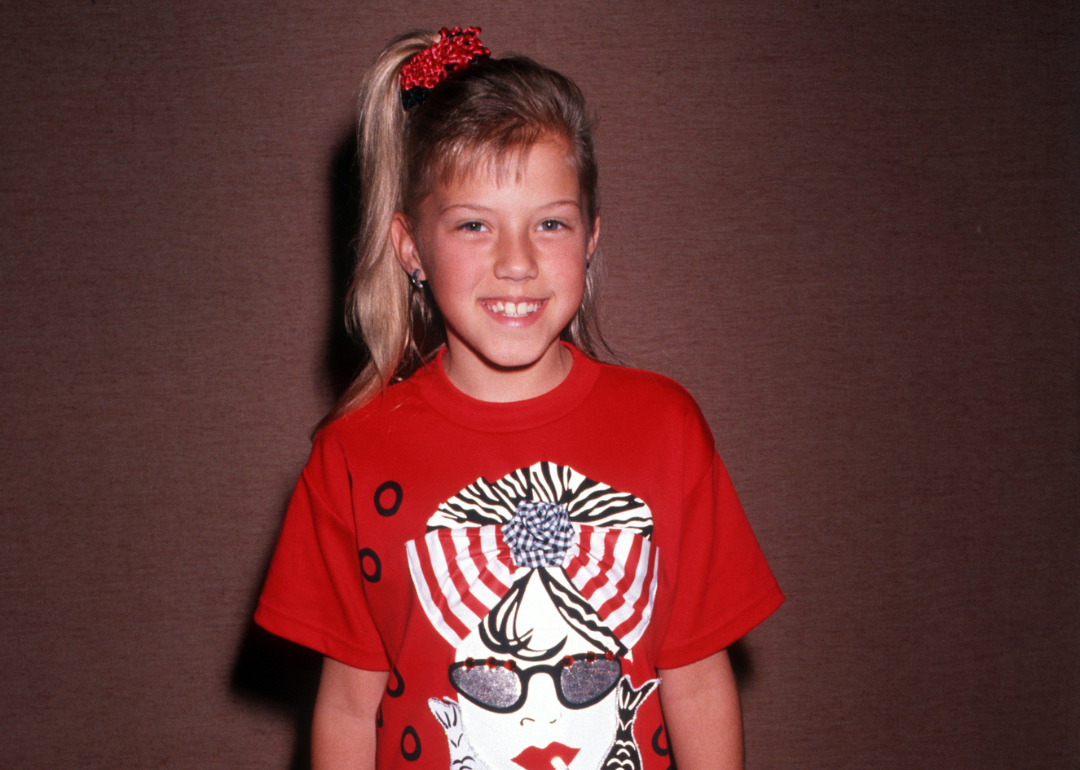 9 / 25
Ron Galella, Ltd./Ron Galella Collection // Getty Images
Jodie Sweetin
Jodie Sweetin gave a voice to middle children everywhere as Stephanie Tanner, the precocious second Tanner daughter on "Full House." She later joined her original "Full House" costars Candace Cameron Bure and Andrea Barber to appear in the Netflix sequel series, "Fuller House," from 2016 to 2020.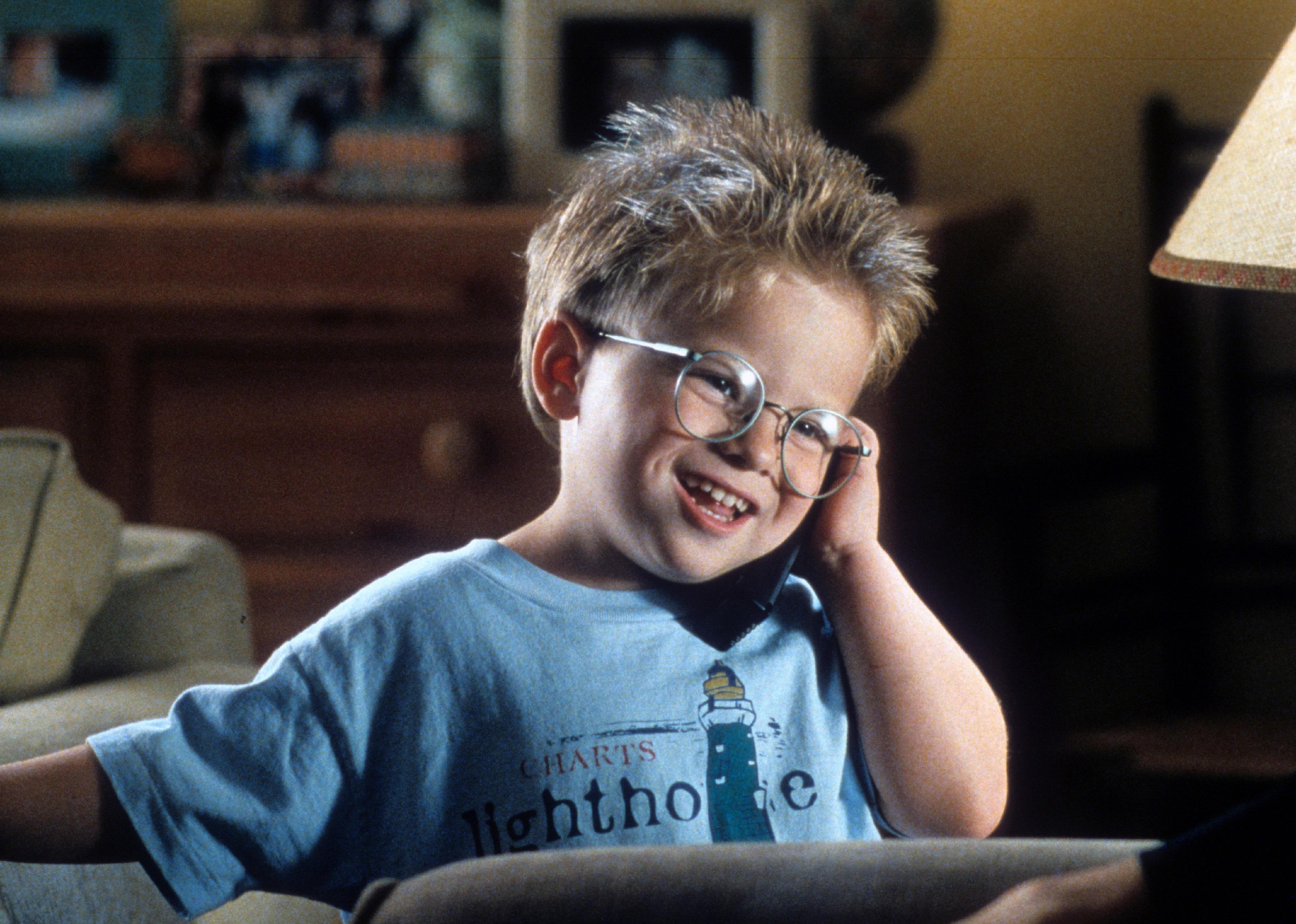 10 / 25
Jonathan Lipnicki
The adorable Jonathan Lipnicki got his start appearing alongside Tom Cruise in the 1996 movie "Jerry Maguire." He's also known for playing Stuart Little's human sibling, George, in the 1999 film "Stuart Little" and its sequel.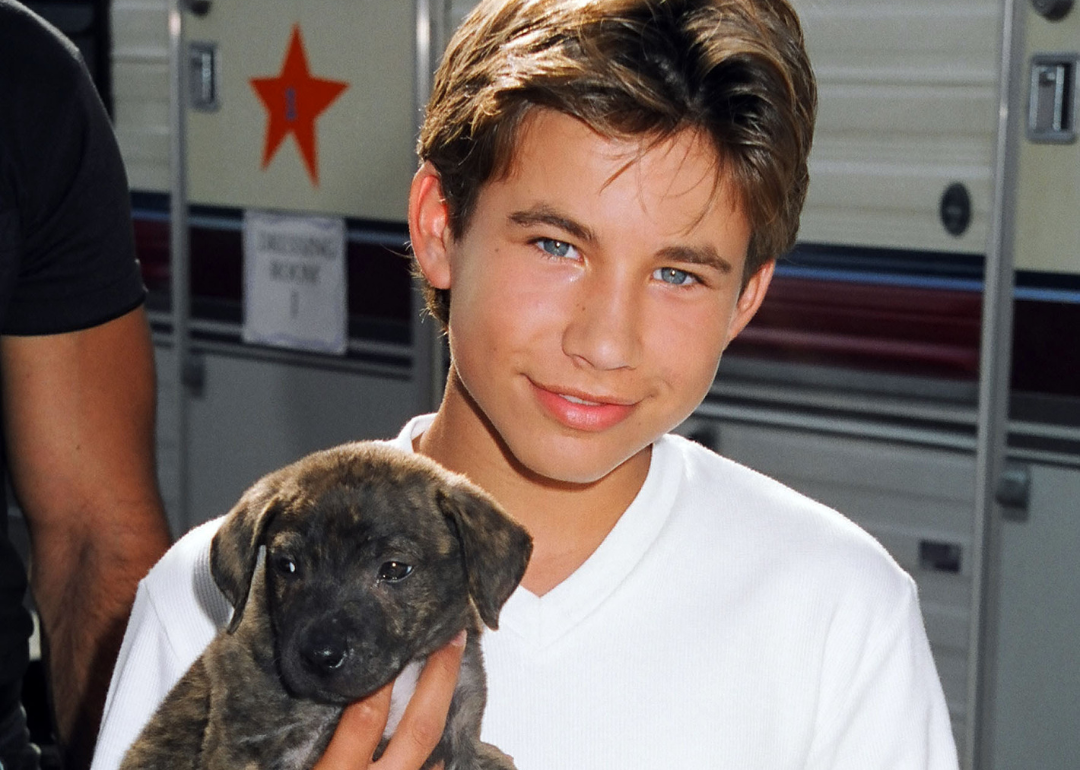 11 / 25
Jeff Kravitz/FilmMagic, Inc // Getty Images
Jonathan Taylor Thomas
Jonathan Taylor Thomas lent his voice to Young Simba in Disney's original "The Lion King" film. Later, he stole millions of tween hearts as Randy Taylor on the famous Tim Allen sitcom "Home Improvement."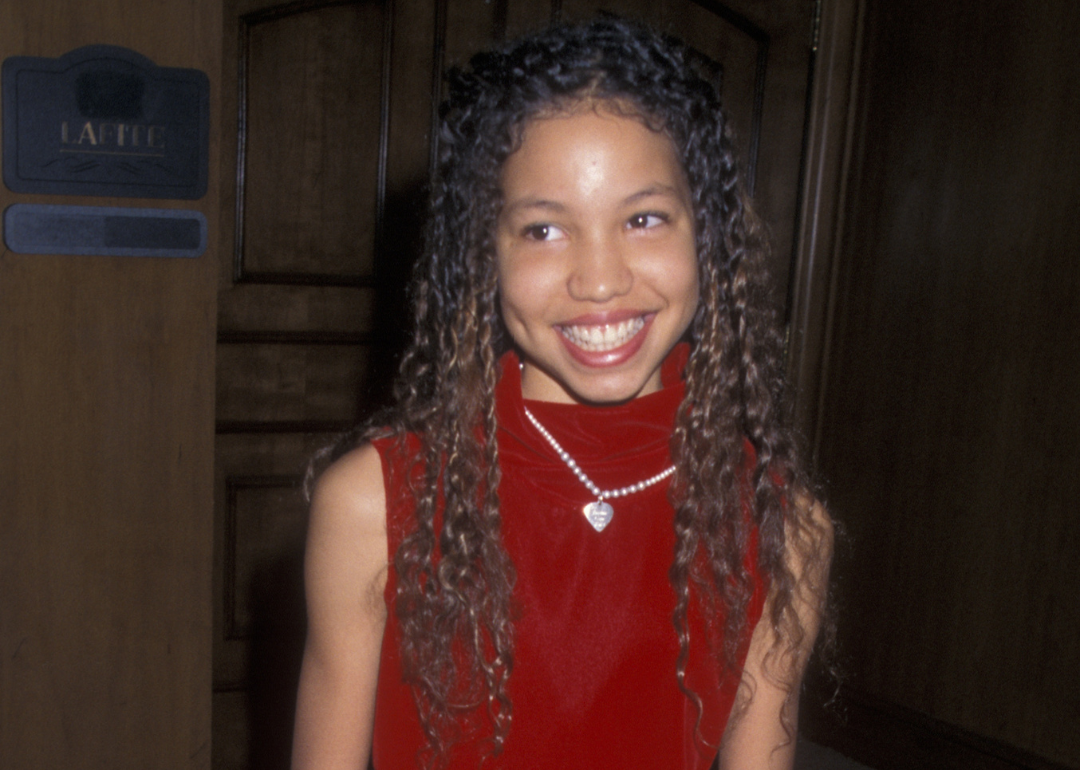 12 / 25
Ron Galella, Ltd./Ron Galella Collection // Getty Images
Jurnee Smollett
Jurnee Smollett (formerly Jurnee Smollett-Bell) started her career as Michelle Tanner's charming best friend, Denise, on "Full House." She continues to score major roles to this day, from playing Dinah Lance (aka Black Canary) in the 2020 DC film "Birds of Prey" to appearing on HBO shows like "Lovecraft Country" and "True Blood."
13 / 25
Paramount // Getty Images
Kenan Thompson
Younger "Saturday Night Live" viewers might not know that longtime actor Kenan Thompson was also an A-list child star in the '90s. He appeared as one of the original cast members of "All That," a kids' take on the "SNL" format, and later co-starred with fellow "All That" alum Kel Mitchell in the Nickelodeon show "Kenan & Kel."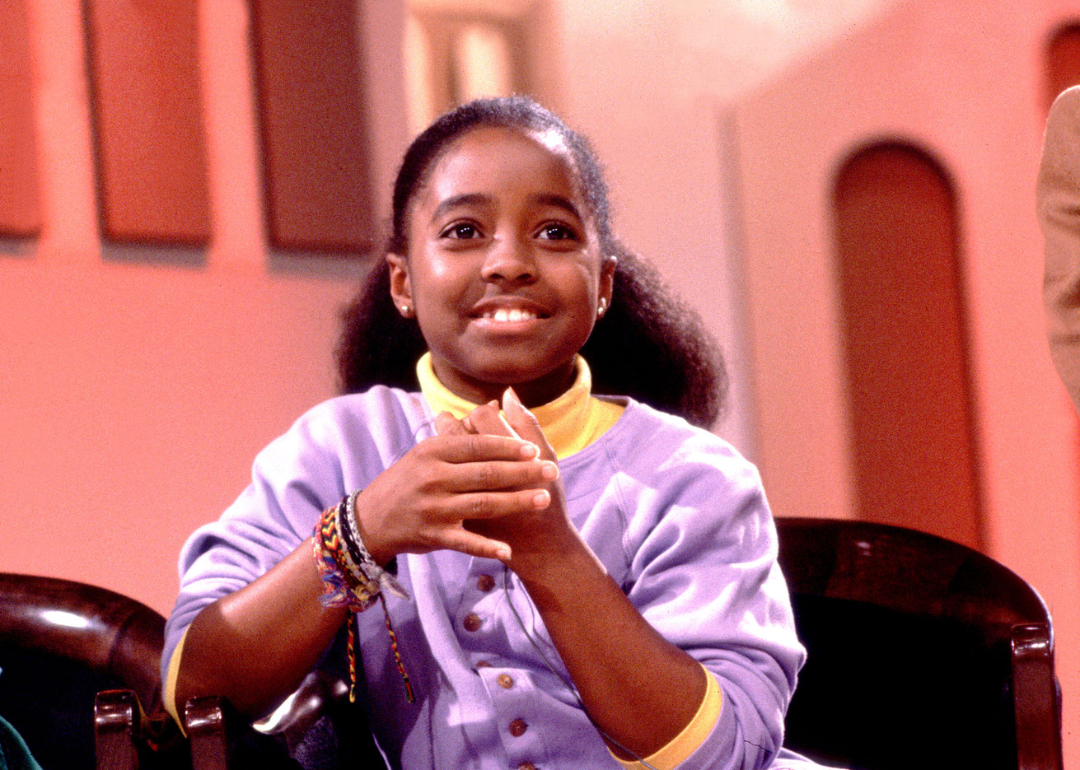 14 / 25
Paul Natkin/WireImage // Getty Images
Keshia Knight Pulliam
Keshia Knight Pulliam was one of the most recognizable kids on TV as Rudy Huxtable on "The Cosby Show," playing the role until 1992. More recently, she's played Miranda on the comedy series "Tyler Perry's House of Payne" since 2007.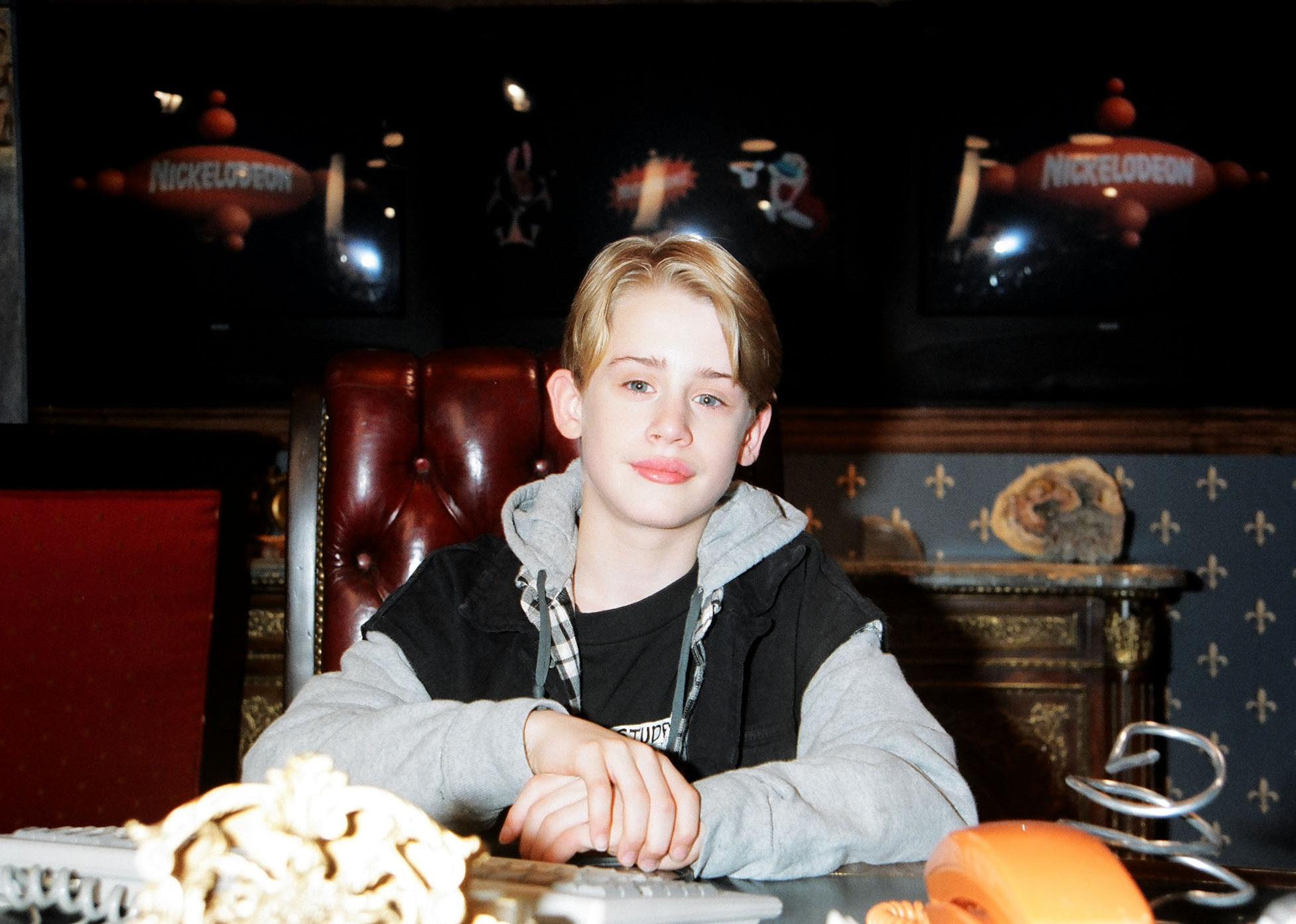 15 / 25
Jeff Kravitz/FilmMagic, Inc // Getty Images
Macaulay Culkin
Macaulay Culkin was one of the biggest film stars in the '90s—period—thanks to his starring roles in iconic films like "Home Alone" and "My Girl." Although he took a hiatus from acting for almost a decade, he had a starring role in the 10th season of "American Horror Story."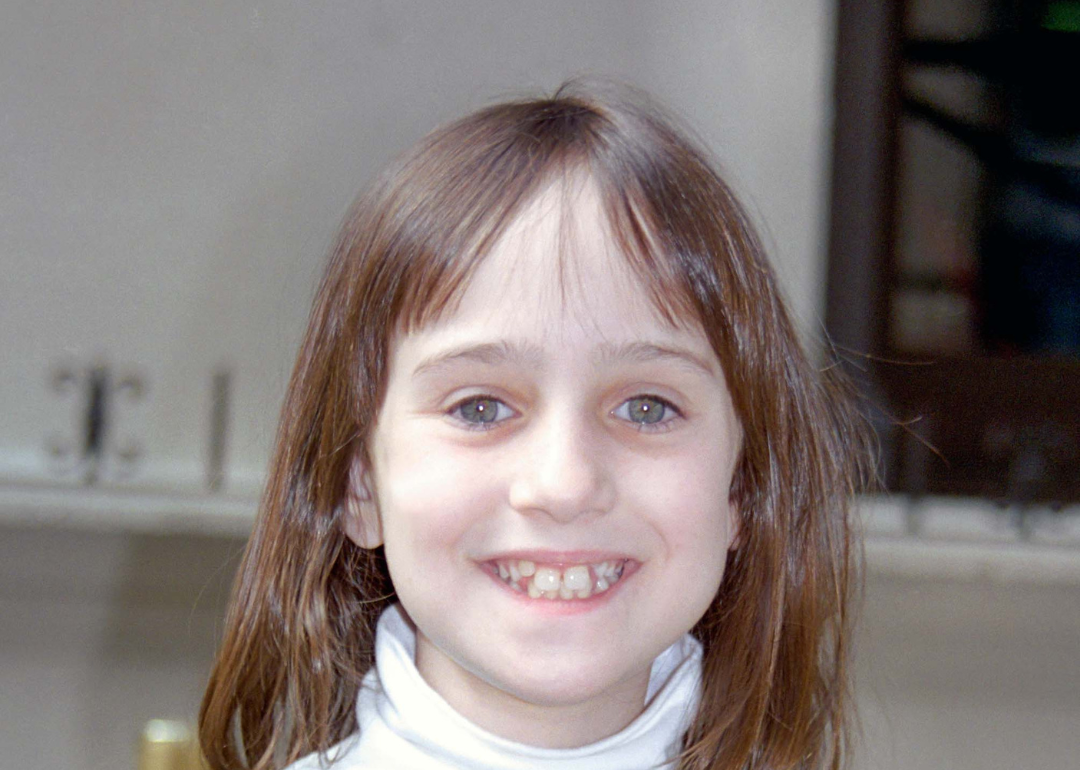 16 / 25
Derek Storm/FilmMagic // Getty Images
Mara Wilson
Mara Wilson was everywhere in family films in the '90s, popping up in beloved movies like "Matilda" (as the title character), "Miracle on 34th Street," and "Mrs. Doubtfire." In 2016, she published the memoir "Where Am I Now?: True Stories of Girlhood and Accidental Fame," which dove deep into her childhood star experiences.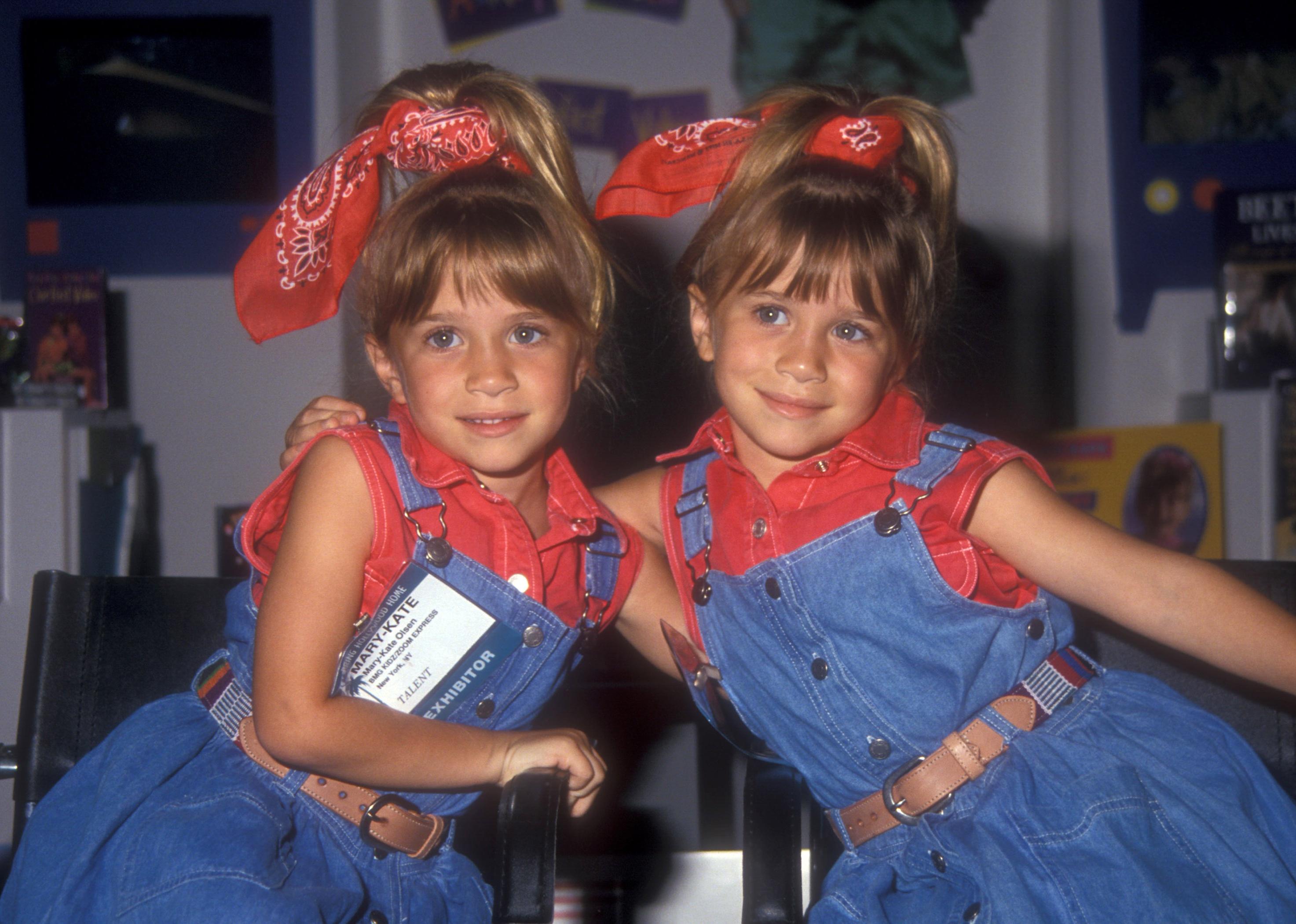 17 / 25
Barry King/WireImage // Getty Images
Mary-Kate Olsen and Ashley Olsen
Arguably the most famous set of twins in the '90s, audiences watched Mary-Kate and Ashley Olsen grow from babies to preteens as Michelle Tanner on "Full House" and in films like "It Takes Two." These days, the twins work in fashion while keeping their personal lives largely private.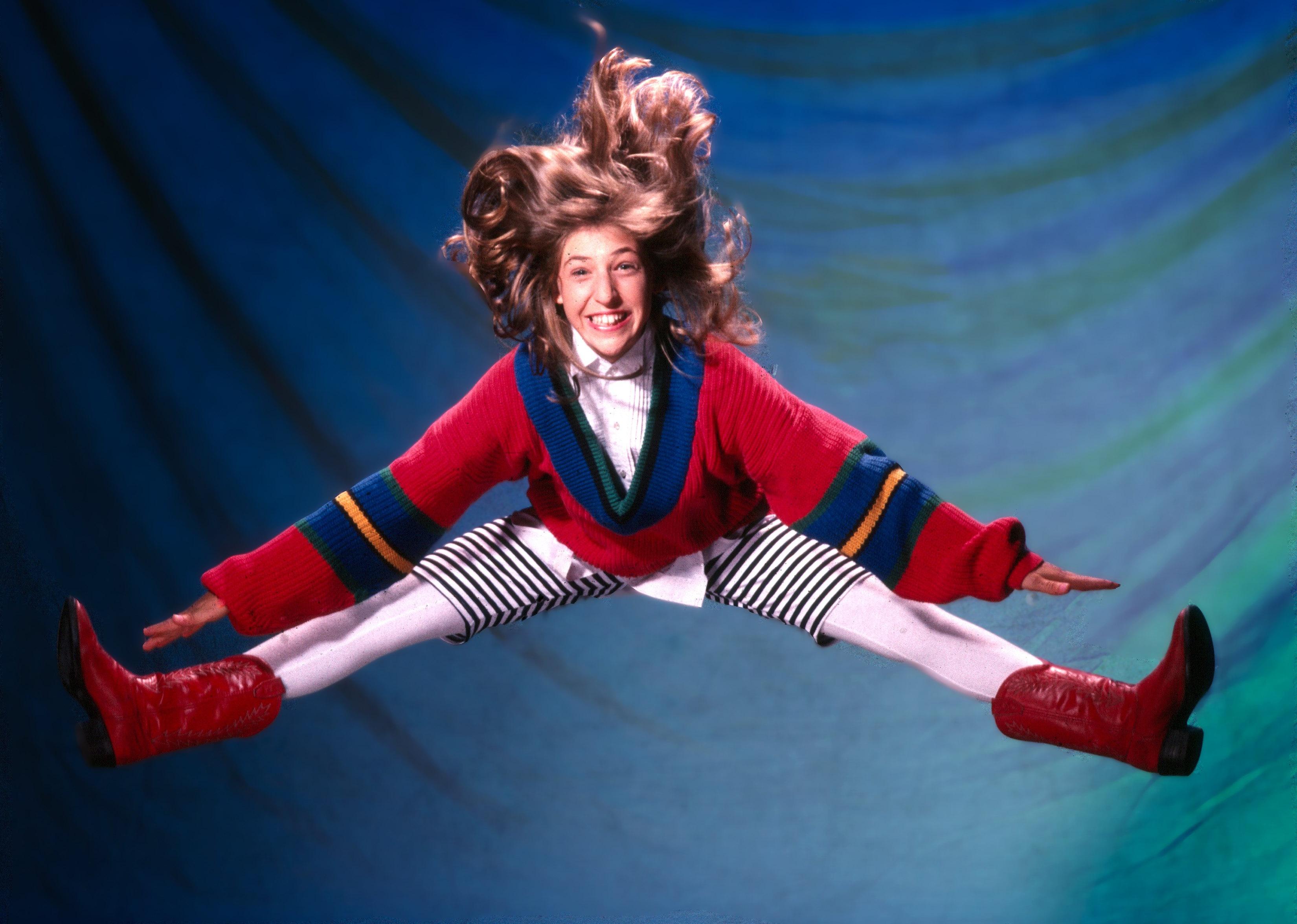 18 / 25
Harry Langdon // Getty Images
Mayim Bialik
Mayim Bialik is now so synonymous with "The Big Bang Theory" and "Jeopardy!" that it can be easy to forget that she got her start as a child star. The actor shot to stardom as the lead of the NBC sitcom "Blossom," following earlier roles on the sitcom "Molloy" and the 1988 comedy "Beaches."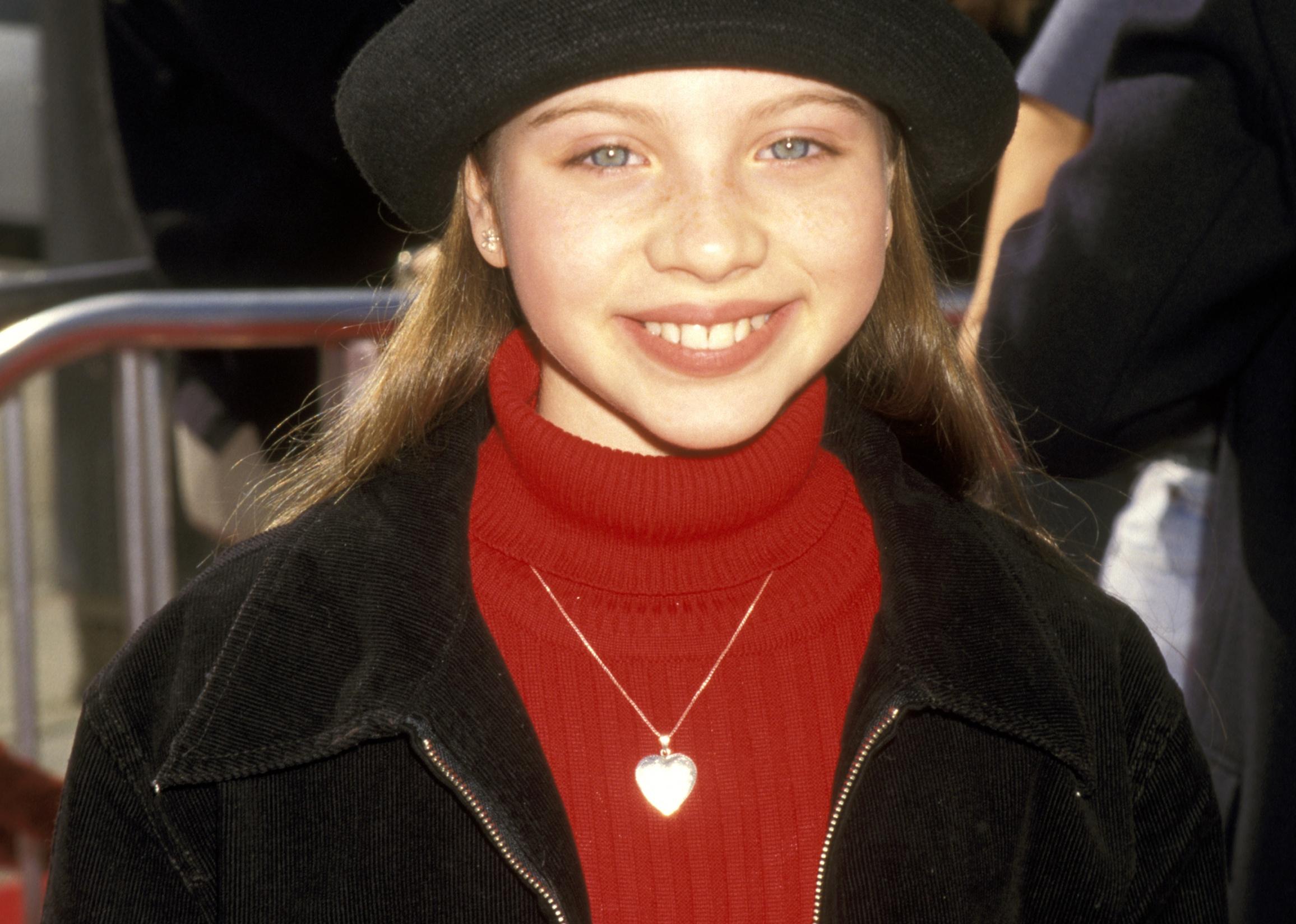 19 / 25
Ron Galella/Ron Galella Collection // Getty Images
Michelle Trachtenberg
A young Michelle Trachtenberg took over NBC in the '90s thanks to roles in the shows "The Adventures of Pete and Pete" and "Clarissa Explains It All" as well as the titular role in the 1996 TV film "Harriet the Spy." She continued to score major roles leading into the 21st century, playing Georgina on "Gossip Girl" and Dawn on "Buffy the Vampire Slayer."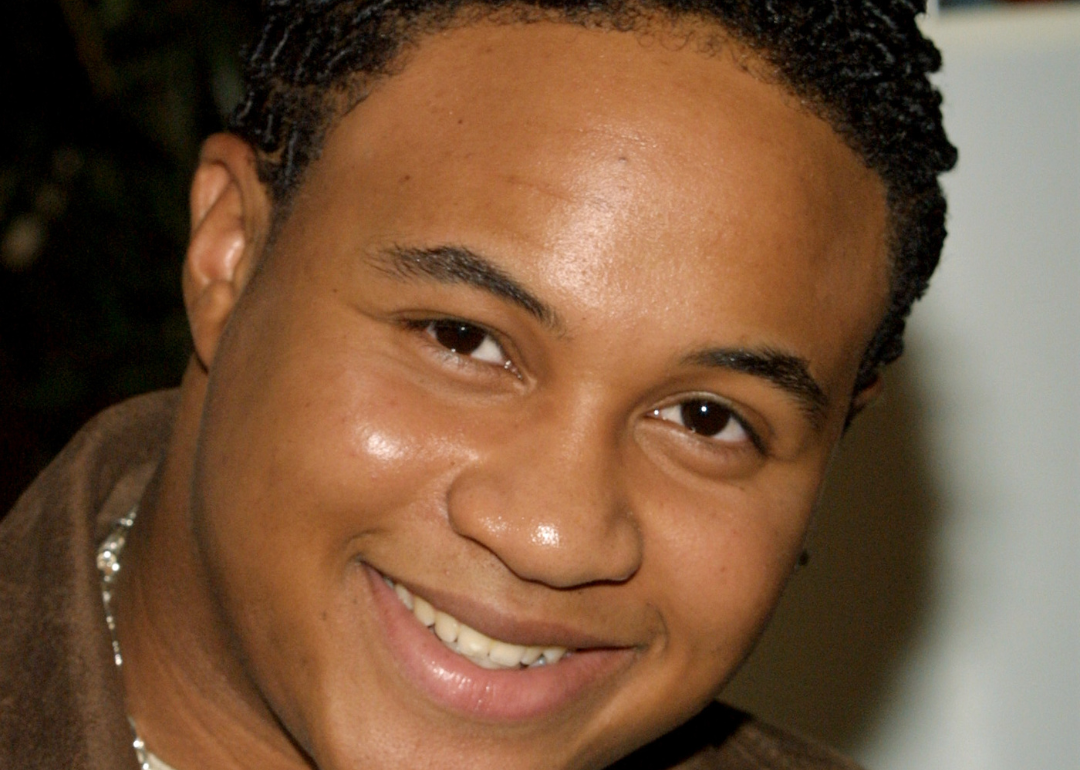 20 / 25
Frederick M. Brown // Getty Images
Orlando Brown
Orlando Brown's career began with roles on '90s sitcoms like "Family Matters" and "Two of a Kind." Brown later became known for his Disney Channel roles on shows like "That's So Raven" and "The Proud Family."
21 / 25
Al Pereira/Michael Ochs Archives // Getty Images
Raven-Symone
A young Raven-Symoné shot to the spotlight playing Olivia on "The Cosby Show" throughout the '90s before headlining her own Disney Channel show, "That's So Raven," in the aughts. She's since reprised her "That's So Raven" role in the 2017 sequel series, "Raven's Home."
22 / 25
SGranitz/WireImage // Getty Images
Tahj Mowry
The younger brother of "Sister, Sister" stars Tia and Tamera Mowry became a star in his own right as the lead of the '90s sitcom "Smart Guy." Tahj Mowry is currently a musician, and he recently wrapped a five-year run on the comedy "Baby Daddy."
23 / 25
Barry King/Liaison // Getty Images
Tatyana Ali
At 11, Tatyana Ali became an A-lister for playing Ashley Banks on the hit NBC sitcom "The Fresh Prince of Bel-Air." Before that, she appeared on "Sesame Street" and competed in the reality competition series "Star Search" in the 1980s.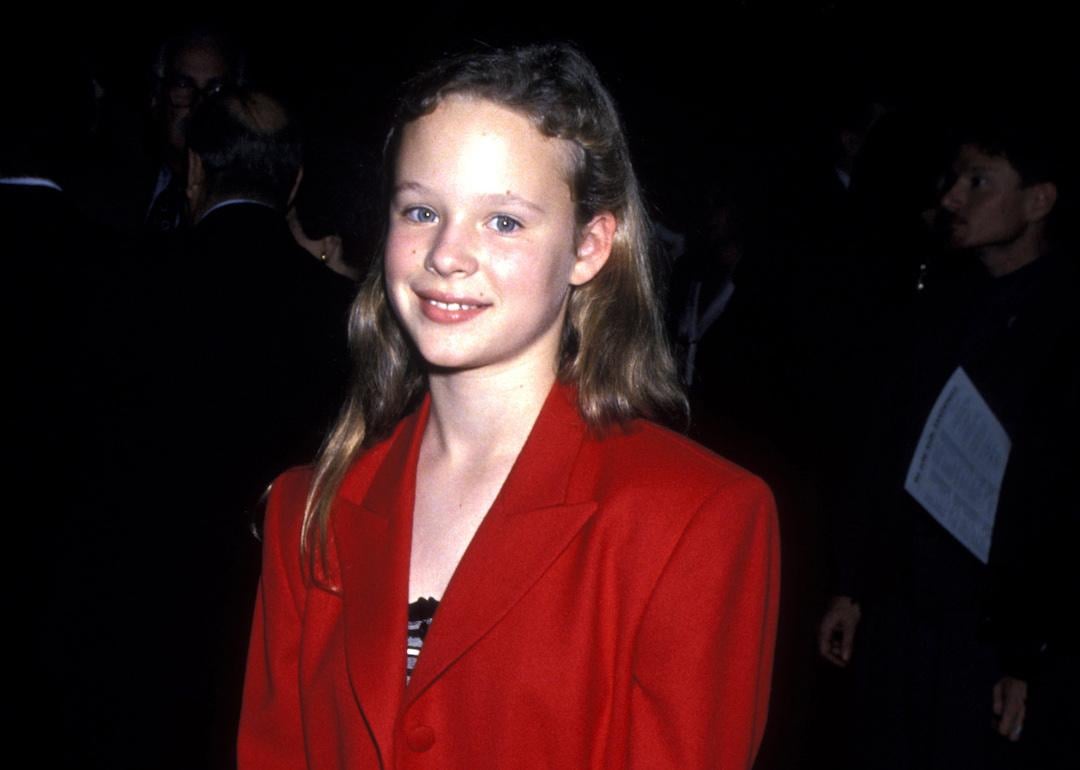 24 / 25
Ron Galella/Ron Galella Collection // Getty Images
Thora Birch
Thora Birch stole hearts around the world as the pint-sized Dani in the beloved 1993 Halloween comedy film "Hocus Pocus." This role led to memorable appearances throughout the decade, notably in the films "Now and Then" and "American Beauty."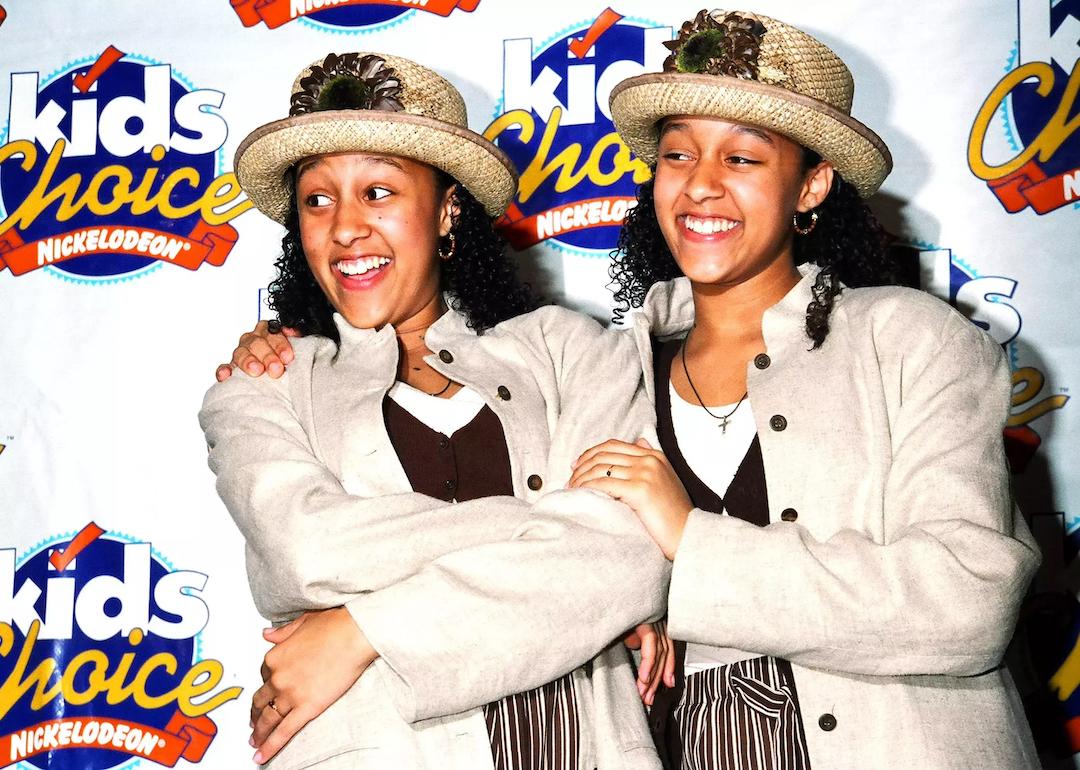 25 / 25
Jeff Kravitz/FilmMagic, Inc // Getty Images
Tia and Tamera Mowry
Twins Tia and Tamera Mowry rose to stardom as the co-leads of the '90s sitcom "Sister, Sister," wherein they play long-lost twins. Although they no longer act together, both are still active in Hollywood today. Tia starred in the 2019 Netflix series "Family Reunion," while Tamera co-hosted the talk show "The Real" from 2013 to 2022.
Story editing by Chris Compendio. Copy editing by Paris Close. Photo selection by Lacy Kerrick.