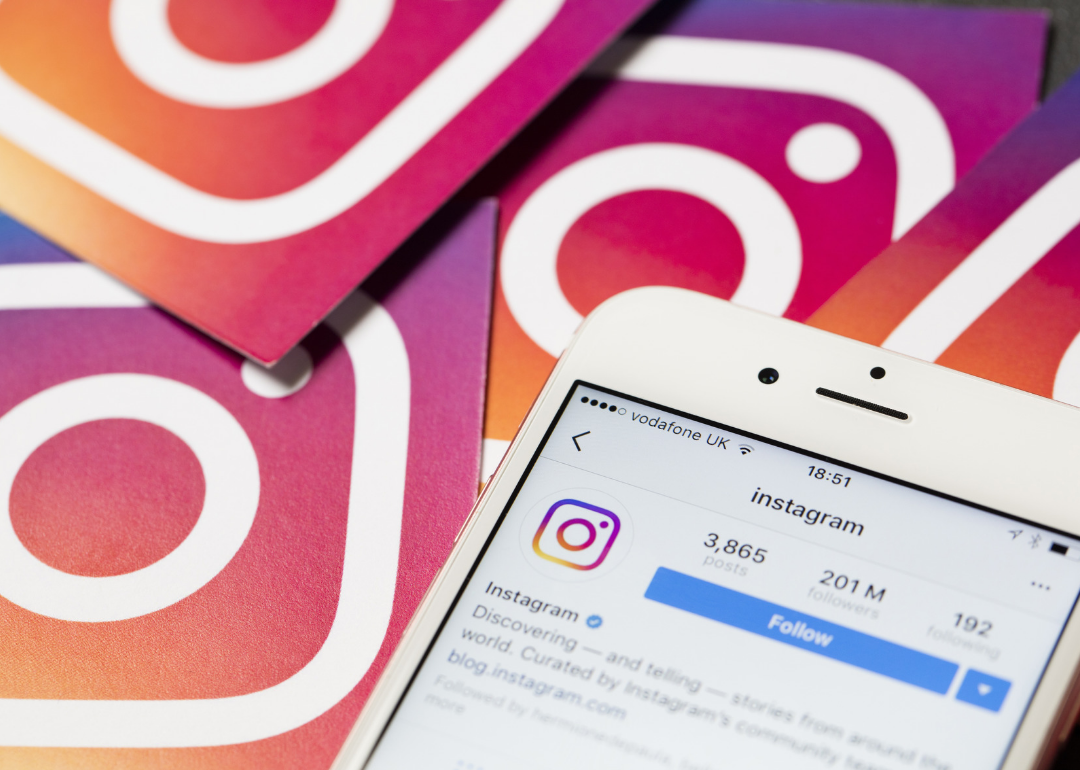 Most influential celebrities on social media
Most influential celebrities on social media
Nearly one-third of the entire world uses Facebook on a monthly basis, and 70% of American adults have reported using the site at least once. Combine that with the total monthly users on Instagram, Twitter, YouTube, and Snapchat, and it's no wonder social media is one of the most popular online pastimes.
Along with the rise of social media came the rise of the social media influencer. According to InfluencerDB, the influencer market is expected to reach $8 billion in 2020. While the largest growth in the market share is among micro-influencers—accounts with fewer than 100,000 followers—mega-influencers like Kim Kardashian West and Ariana Grande reach millions of users a day. While some celebrities use their social media accounts to share updates on their daily lives, others promote makeup products and sponsored ads for vitamins and weight-loss teas.
To see which celebrities have the largest reach, Stacker set out to find the 50 most influential celebrities on social media in 2019. We used data from SocialBlade, a website that compiles data from different social media sites and measures progress and growth of social media profiles. Analysts surveyed the top 100 Twitter, Instagram, and Facebook accounts with the most followers and aggregated the follower counts across all three platforms to determine which celebrities have the largest social media reach. The list is ordered from smallest to largest total reach, with the most influential celebrity taking the top spot. Politicians and world leaders are excluded from the ranking, and follower count data is accurate as of July 29, 2019.
Many of the top social media stars include world-renowned athletes, Bollywood and Hollywood celebrities, and famous musicians. While it's no surprise that the Kardashian-Jenner clan take some top spots on the list, other influential stars may surprise you. Check out the 50 most influential celebrities on social media today.
You may also like: 50 richest celebrities in the world